What led you into design?
Mostly having too much time on my hands. When I was 13 or so I learned Photoshop because I thought it would be cool to create Counter Strike posters (it wasn't). This led me to forum signatures, digital art sites, and hundreds of PS and Flash tutorials.
Around the same time, I got into Neopets (aka crack for nerdy pre-teens). The site lets you care for virtual pets, trade on a virtual auction house, play mini-games, etc. It also had a section devoted to teaching kids how to use HTML to create their own "pet pages." I've talked to a surprising amount of people who had the same start. Anyway, this led me to JS and PHP and mostly hacking things together for years.
So I developed a "passion" for design and code—or I guess more generally, just making things—around the same time. It was always kind of obvious to me that I'd end up doing something related to that.
When I was 15, a tech company in Tel Aviv hired me to design and build their intranet. To this day I have no idea why they let me touch anything, but what they got were aqua buttons designed in Flash.
After that, it was steady practice through shitty album covers, band websites and posters, gaming websites, and increasingly business websites. When I got out of the army, I joined a design agency as a visual designer, which is where I become more interested in strategy and usability. Working there was such an eye-opening experience, and helped me realize that I didn't really know what I was doing. I decided to go back to school and get some real foundations in design and code.
I ended up moving to New York and joining the Design & Technology program at Parsons, which is where I learned how to give long-winded answers to simple questions.
What does a typical day look like?
I spent the past 2 years leading the Product Design org at DigitalOcean, so my days mostly consisted of back to back meetings. 1:1s with my team, 1:1s with PMs and various stakeholders, alignment meetings with other teams, leadership meetings, budgeting and headcount, performance reviews, etc. I've heard it said that where a designer's medium might be interfaces, a manager's medium is meetings—it's where the bulk of the job gets done. Anyway, I'm really good at meetings now.
More recently, I started a new gig at GitHub as a Product Designer. I work from home now, so I usually wake up, naturally, around 8:30am. I roll out of bed whenever I'm ready and just start working. There are virtually no meetings at GitHub, which has been a refreshing change of pace. What this means practically is that people are able to make their own hours and optimize around when they're most focused. Sometimes I start working really early. Sometimes I take it easy and start at noon. Sometimes I'm still jamming on a problem at 1 am. This is my first time working remote, so I'm understandably excited about my new lifestyle.
What's your setup?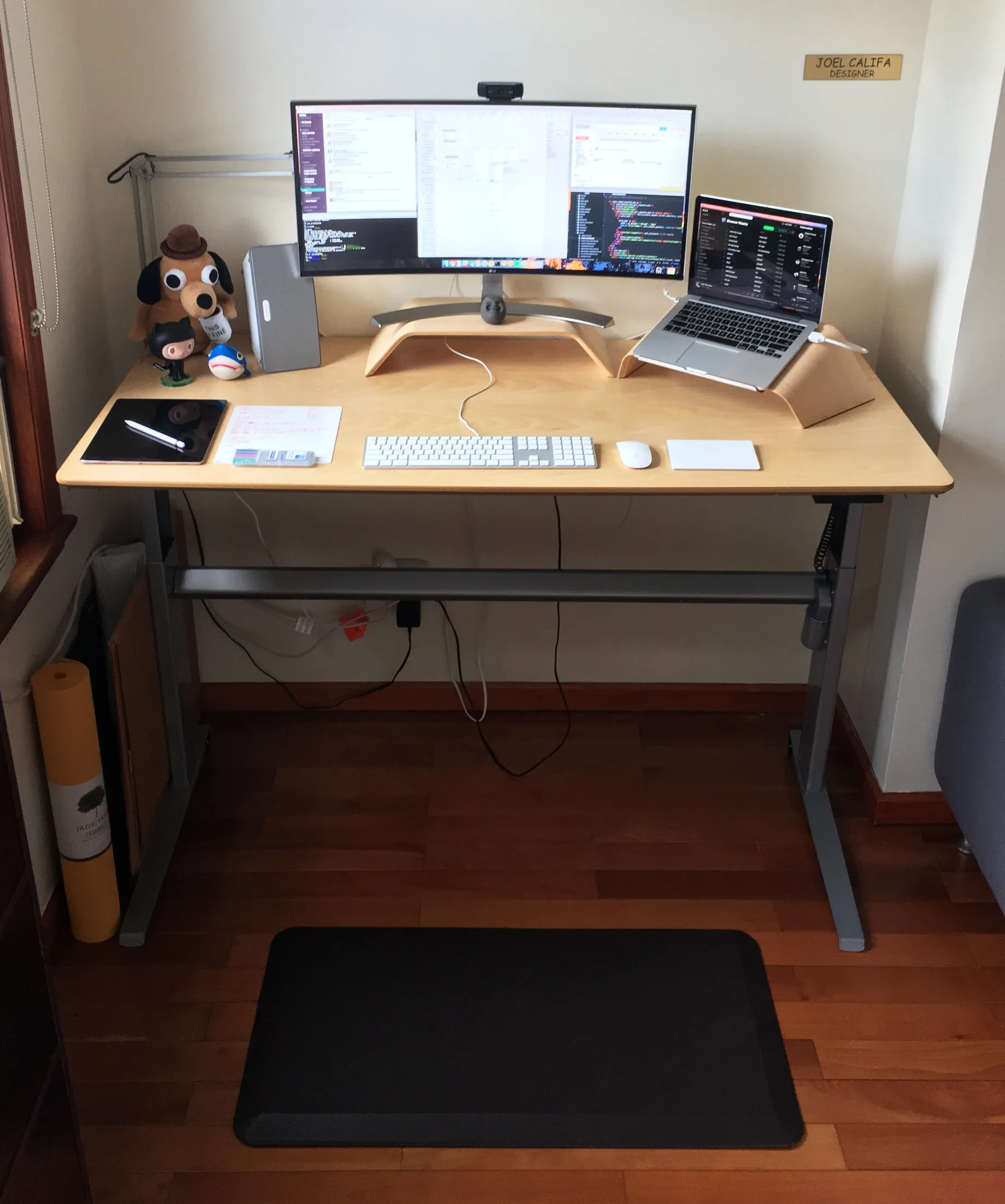 Plus
Alfred
for everything. Alfred is life.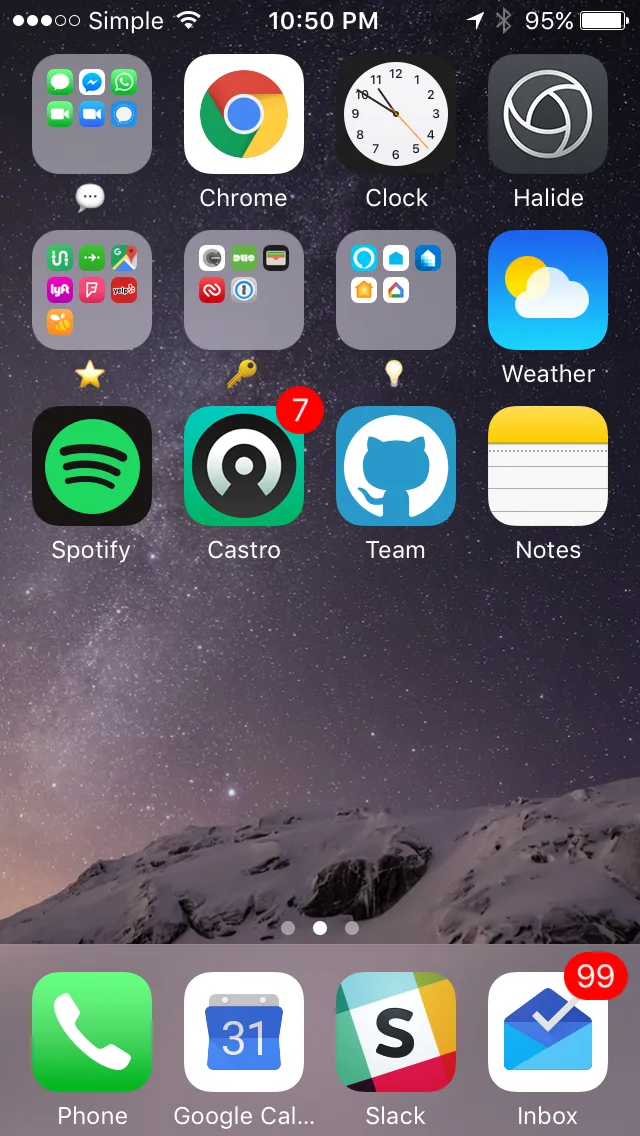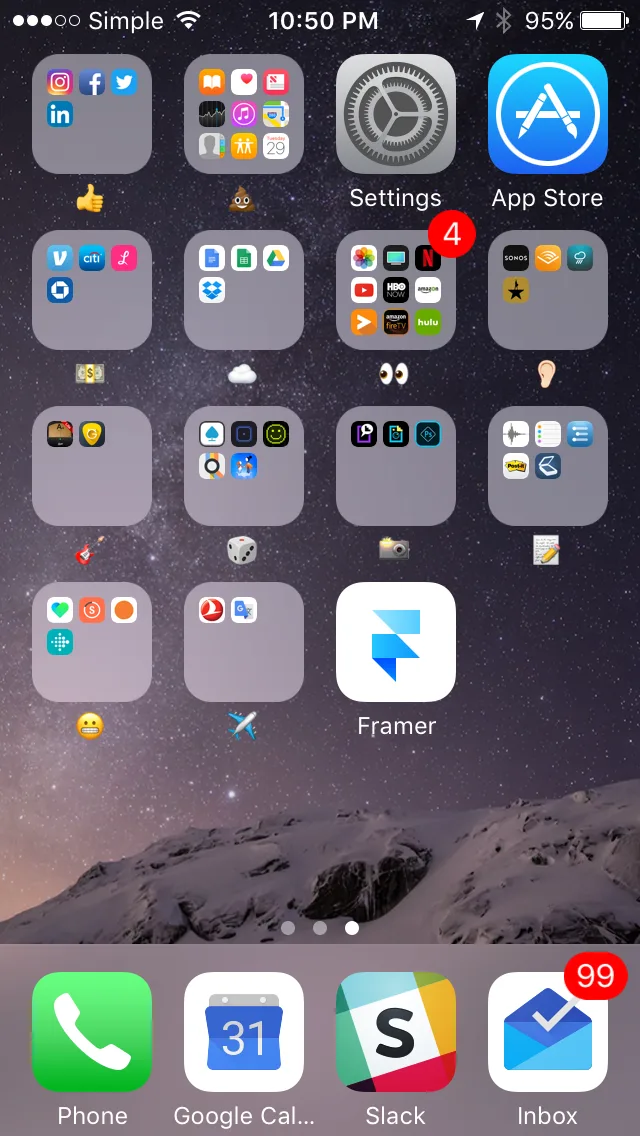 What product have you recently seen that made you think this is great design?
The one product I can't stop talking about is Blackbox by Ryan McLeod. It's a puzzle game for the iPhone that takes full advantage of its medium. The game's peppered with these tiny moments of delight in animation and copywriting, but it's also extremely thoughtful and intentional when it comes to guiding the user through the experience.
I can talk about this game for days. I think it's an experience design masterwork.
What pieces of work are you most proud of?
I'm extremely proud of the amazing design team I built at DigitalOcean, the processes we put in place, and the way the product itself evolved over my time there. I also did some high-level future design work right before I left, which I'm excited to see materialize over the coming year.
What design challenge do you face at your company?
I'm currently designing a really ambitious project that has the potential to change how a lot of developers work. It's probably one of the only projects at GitHub that I can't really talk about yet ¯_(ツ)_/¯
What music do you listen to whilst designing?
Any advice for ambitious designers?
Most advice I'd give pretty much boils down to being more intentional.
I think the majority of people don't really know what they want long term, so that's the first step. What are you ambitious about? What's your goal? Just like it's hard to design something successfully before you know what it's meant to accomplish, it's hard to make good career decisions when you're not optimizing for something. I'm a framework and process nerd, and I very much enjoy applying a design process to my life and career. I actually have a talk on this :)
The other (equally important) piece of advice is just nice to people. Most of the things I've accomplished has been in some way a result of always trying to be a genuinely decent person.
Anything you want to promote or plug?
Follow me on Twitter for the hottest takes.
Check out my writing and sign up for my newsletter!