What led you into design?
My parents are graphic designers, so design has always been present in my home. I grew up always surrounded by art and technology, whether it be reading books about great painters, making countless salt dough ornaments, or writing my first lines of code in Comenius Logo on floppy disks. It took me a long time to find a field that I want to work in and allows me to express myself.
I tried my hand at interior design, digital design, and in time, I finally found my place being a User Experience designer. It's this field that makes me face fascinating tasks, allows me to satisfy my curiosity, and stimulates my creativity on a daily basis.
What does a typical day look like?
I work remotely, and this allows me to work from every corner of the world, which I try to do as much as I can. No matter where I am in the world, I try to keep a daily routine. I start my day with a nutritious breakfast, walk my dog, and prepare a list of to-do tasks for the day. I usually start working by 9:00 am and my daily schedule is packed to the brim with video calls and project work.
It takes time to learn about our user's behaviours, but that allows me to learn new things every day how to improve our product. I also do a lot of researching and designing the product itself. I try to cook lunch every day and share this time with my loved ones. On Fridays, my colleagues and I like to play charades to end the week on a relaxing note. We usually play Drawful, which is a lot of fun.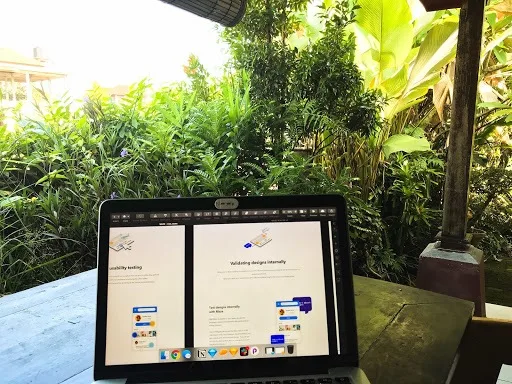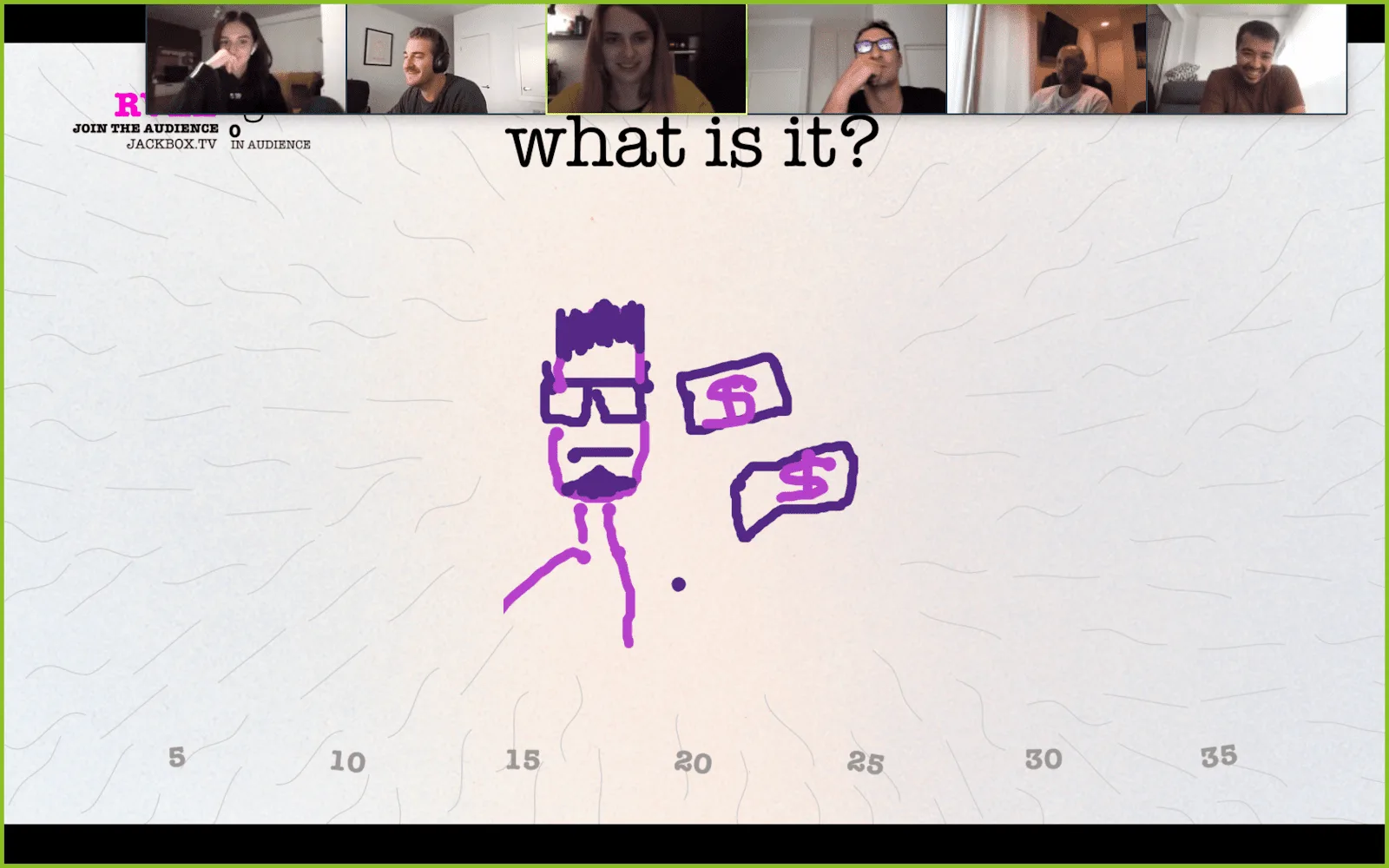 I try to keep the evenings work-free, so I end my day around 6:00 pm and spend time with my boyfriend and my dog. If I'm traveling, I also go surfing or diving during the day.
What's your workstation setup?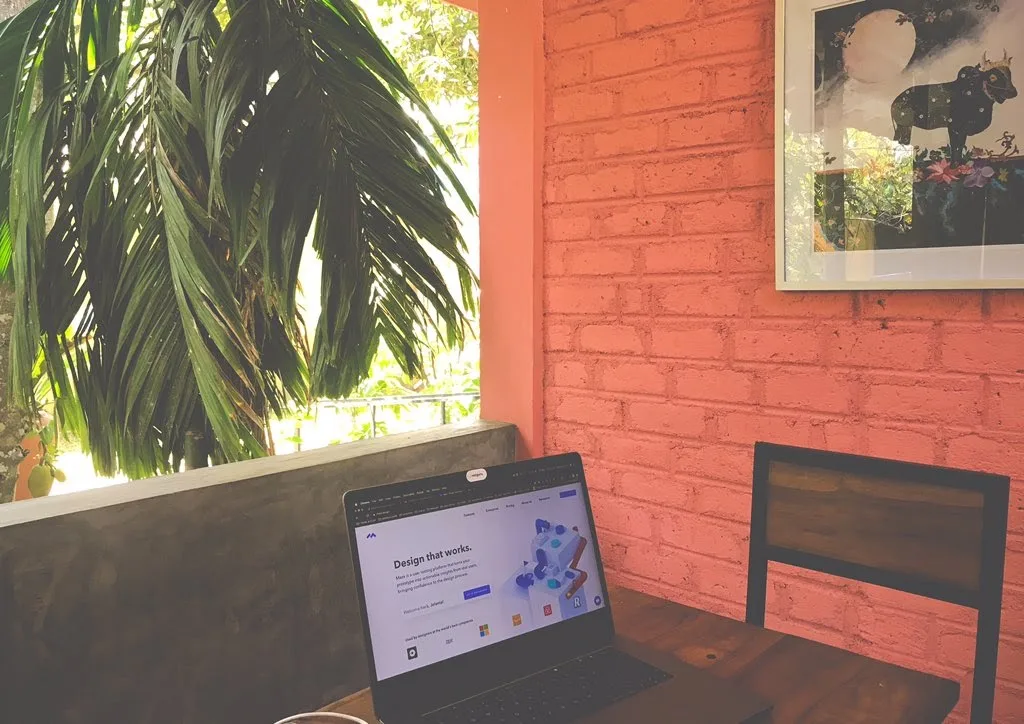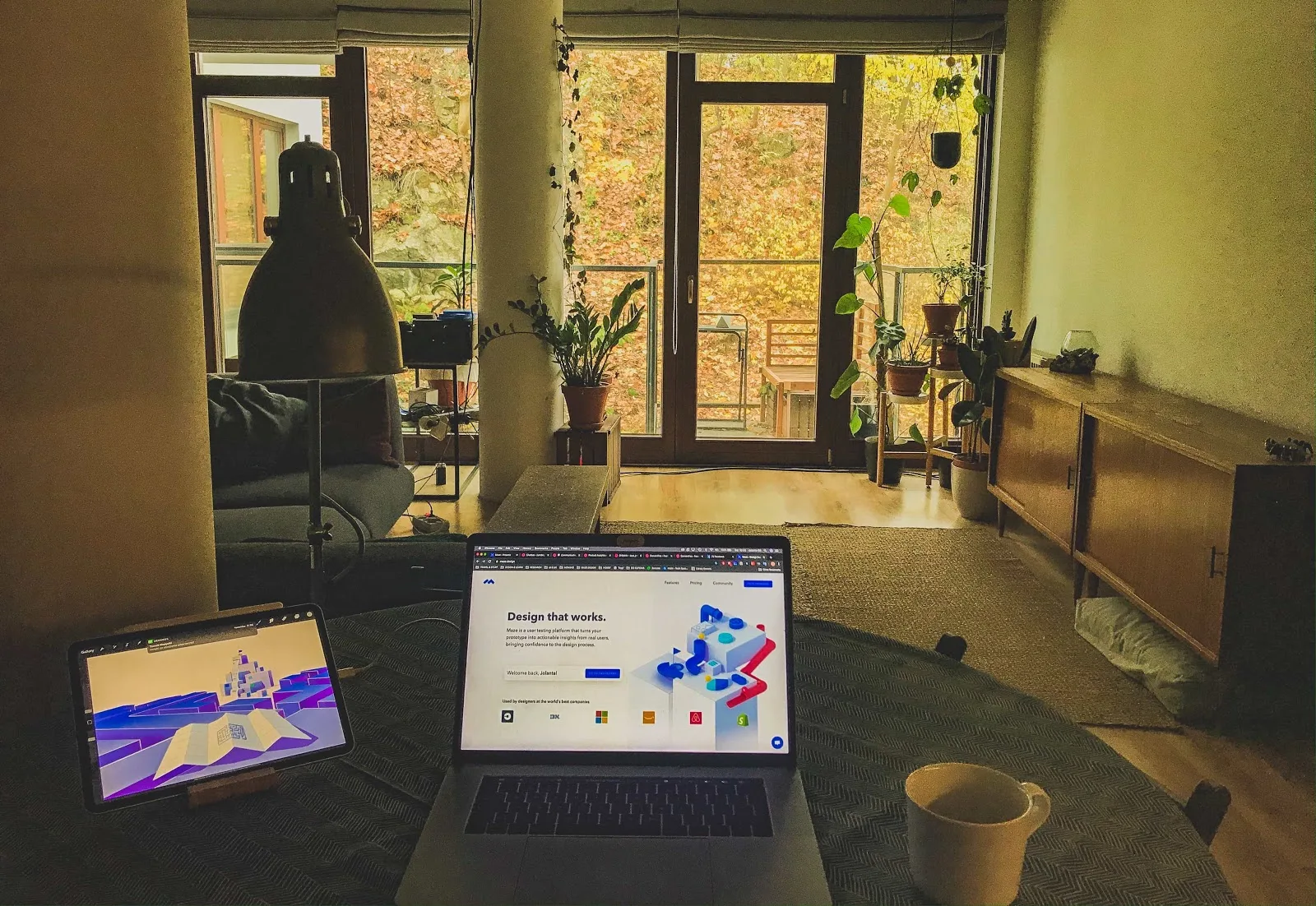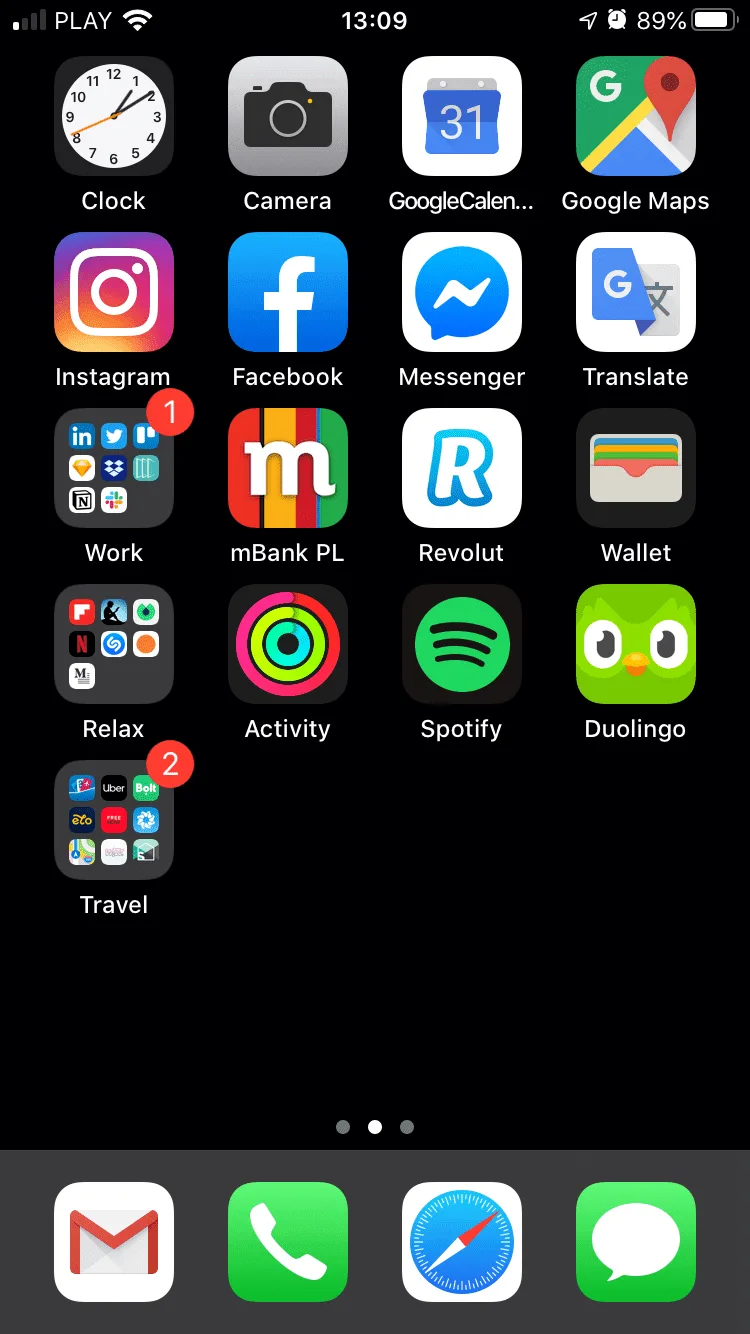 Where do you go to get inspired?
When faced with a new challenge, I like to get out of the city to be surrounded by nature. That helps me focus and gather my thoughts. Films with fascinating, world-building color palettes like the ones directed by Wes Anderson also inspire me a lot. Additionally, the textures and colors of plants, forests, and botanical gardens, plus stones and minerals, always fascinate me. Nature is the best designer.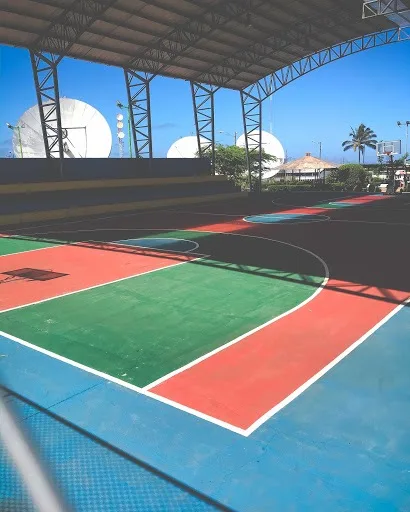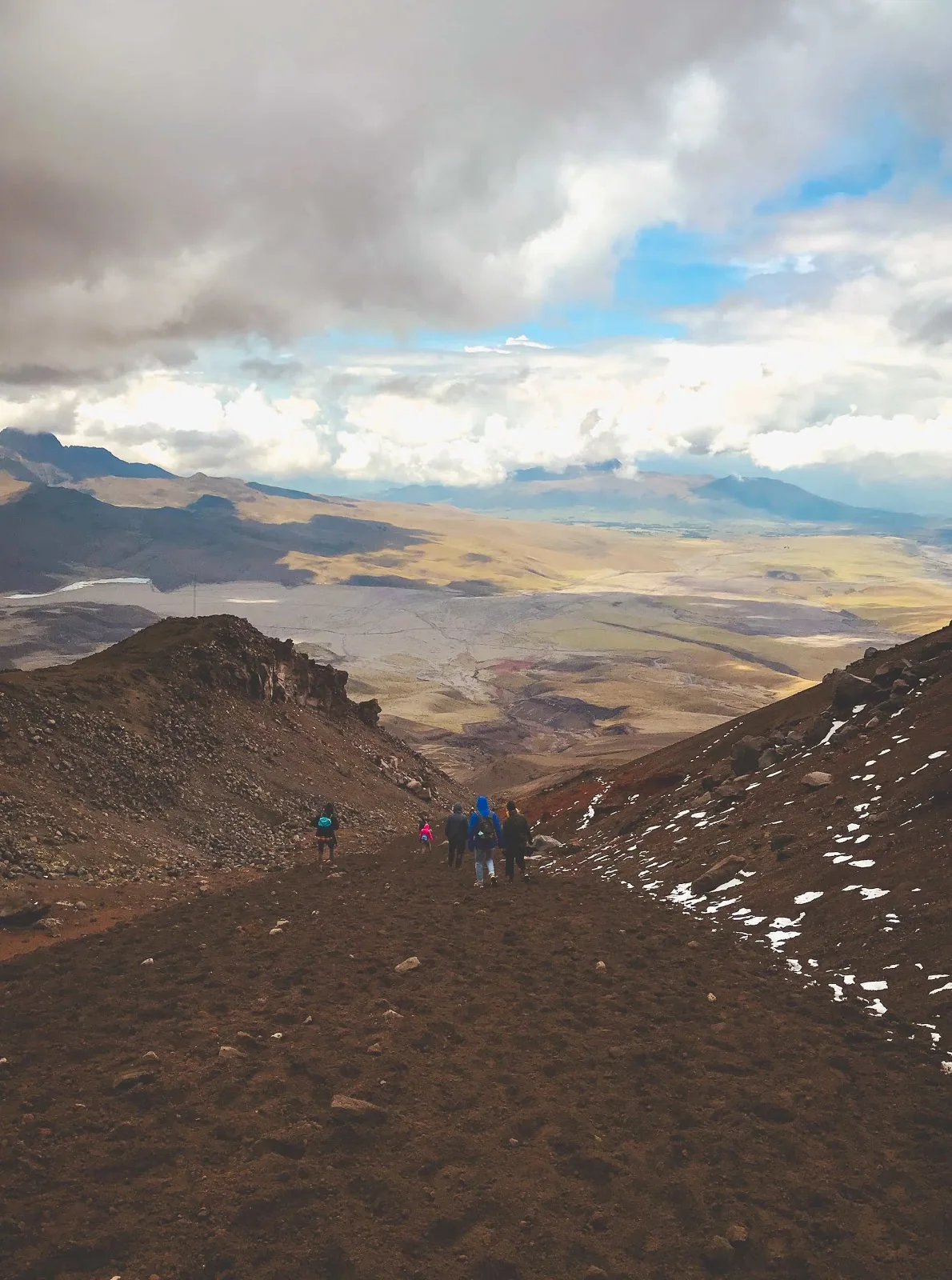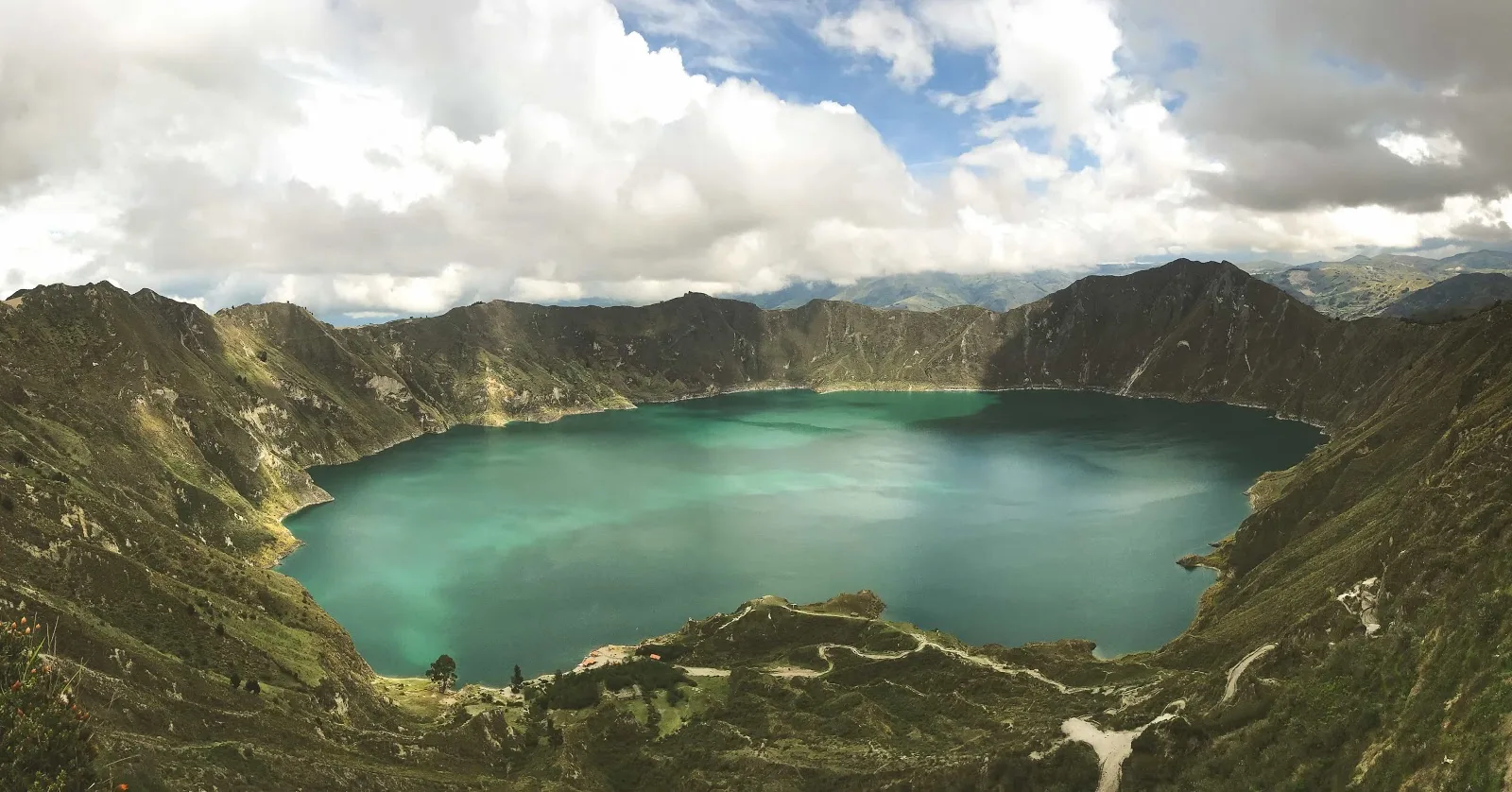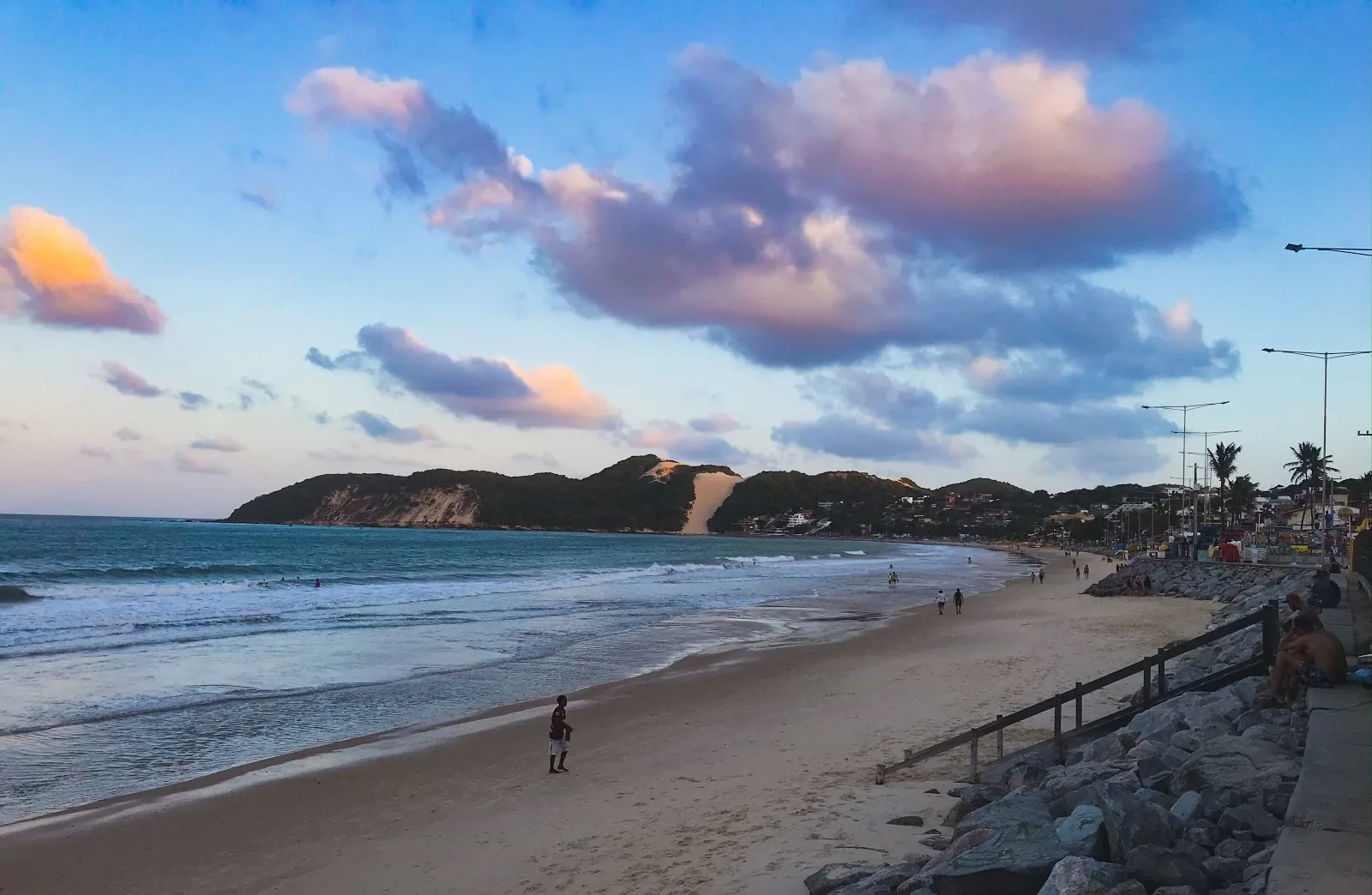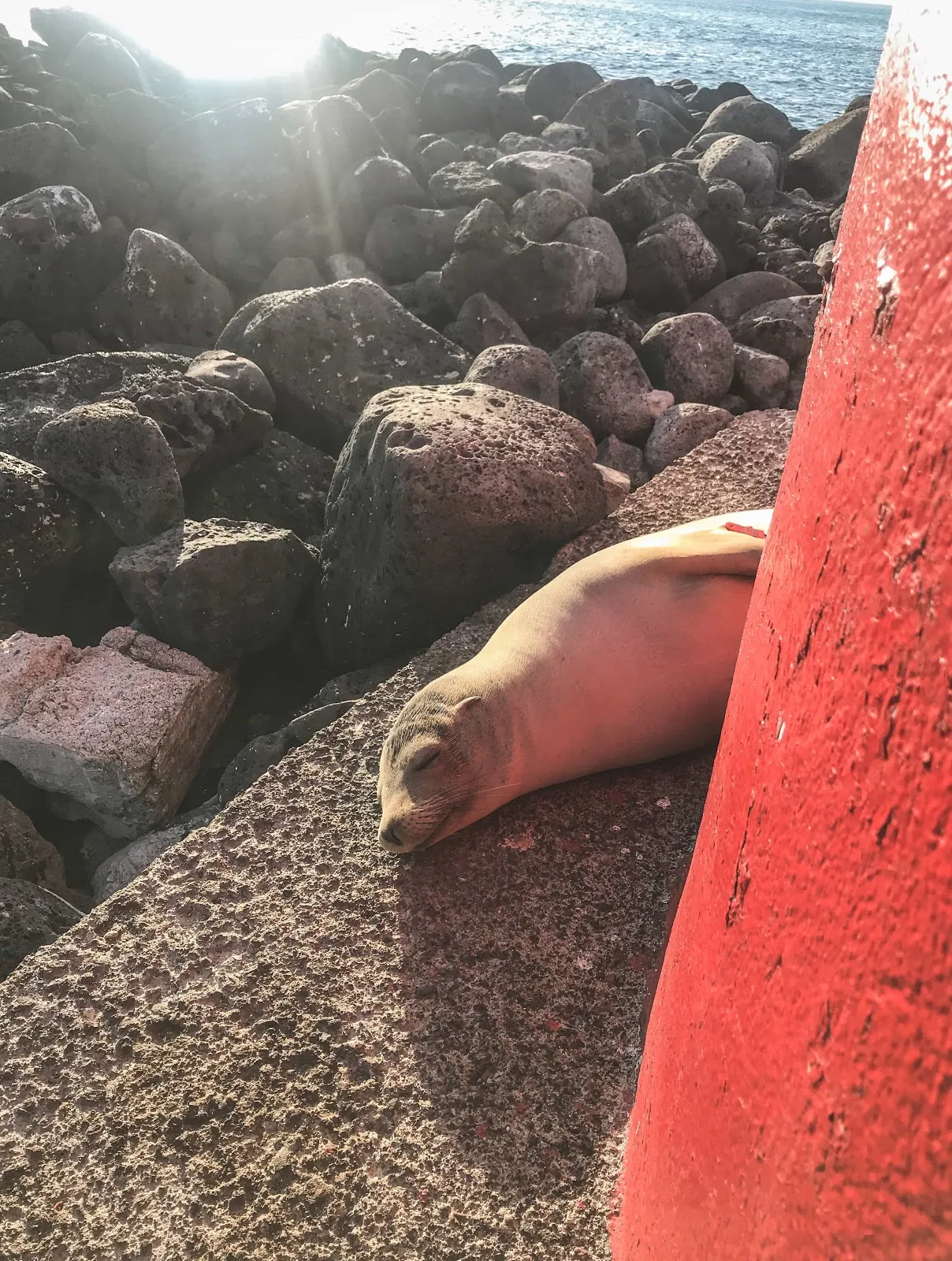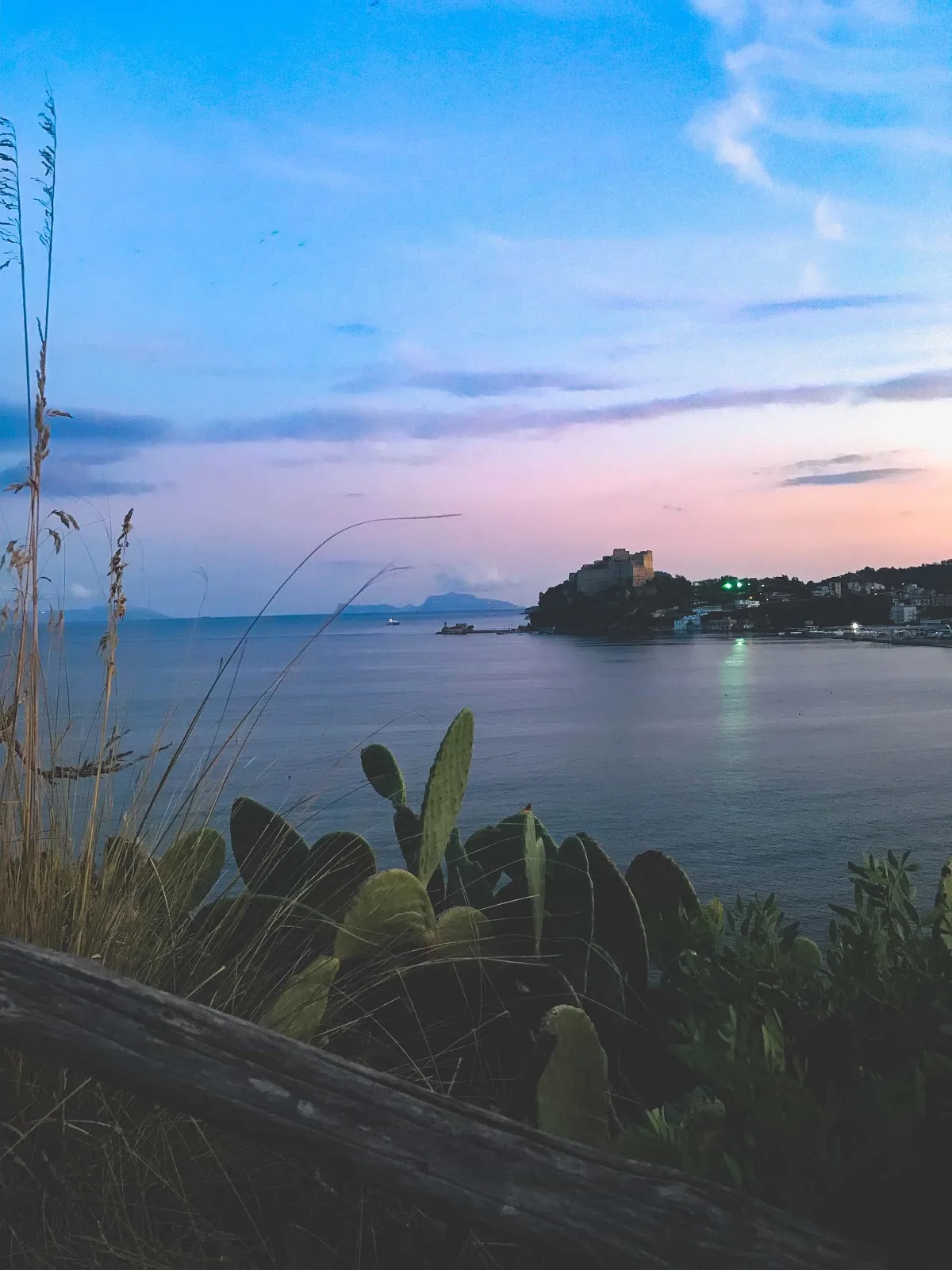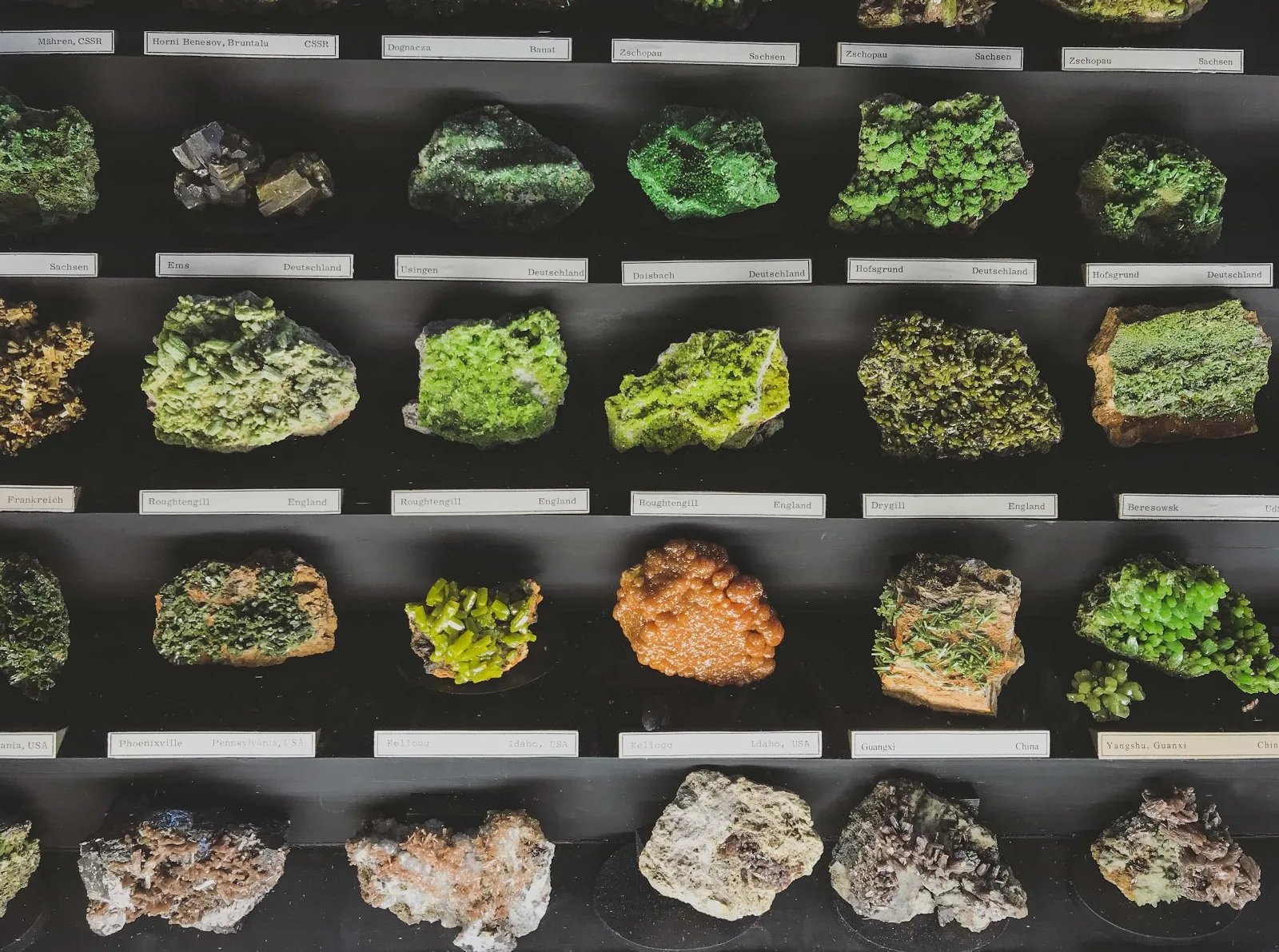 What product have you recently seen that made you think this is great design?
It's not a product in itself, but the way light and nature are captured in the pictures of Reuben Wu. I came across his work from the "An Uncommon Place" series, around 2014 on Behance. I was delighted with his colour palette and unique approach to travel photography. Each of his photos told a story. I love watching him develop over the years. His latest works are night photos of mountain formations, illuminated by the light of the drone. I am fascinated by how he became more of a landscape painter rather than a photographer.
What pieces of work are you most proud of?
I'm most proud of the current work I do at Maze because I have a real impact on the work of other designers. I can immediately see the results of my work and get valuable feedback from our users. I know the problems they face day-to-day, and they know mine—we're in this together, and we help each other. As a designer, I know how hard it is to get approval and the resources needed to do any user research or testing. That's why I'm very happy that more and more companies, even the smallest ones, are starting to test their products in the early stages of design.
One project I enjoyed working on recently is an upcoming feature that will enable users to easily manage and communicate with their testers in Maze. It was quite a challenging task to figure out how to present such complex data in a simple and clear way. It's super interesting that I can work directly with our users to create the feature that they really need.
What design challenges do you face at your company?
We're a young and growing company, and we're still refining our ideal flow and work processes. It's fascinating to see how we develop, but on many levels, we're still learning by trial and error. So right now, establishing and refining the way we work as team is one of the most important challenges.
Another broader challenge is making usability testing the norm in every design process. Unfortunately, the reality is that it's not yet adopted as a standard in all projects. This is an ongoing challenge that my team and I are always trying to tackle.
What music do you listen to whilst designing?
Any advice for ambitious designers?
When you choose design as a career, you're on a never-ending journey. Never think you've arrived at your destination.
Never stop learning. You can learn from both your successes and failures. If you approach every new field as a novice, you'll look at the world from new perspectives. This teaches you to be patient and humble with the things around you. And most importantly, it feeds your creativity.
Don't be afraid of feedback. Ask questions often.
Express your ideas loudly.
Anything you want to promote or plug?
Well — Maze!
I'm incredibly proud of the work we've done so far at Maze, and I'm very excited about the future. We have big plans! We already support Figma, InVision, Marvel, Sketch, and most recently released our integration with Adobe XD.
At Maze, we're looking to transform siloed and slow research processes and empower everyone to test and learn, with rapid testing. It's made to bring actionable user insights to not only designers but product, research and marketing teams too. You can read our story here: maze.co/about-us