What led you into design?
It was a beautiful accident. Coming out of high school I had this dumb idea that I wanted to be a writer, so I enrolled in a communications program at a local college that covered radio, television, photography, writing, and desktop publishing (adorable, right?). I distinctly remember thinking the publishing course was going to be a waste of time, but all it took was one afternoon in Photoshop and I was hooked. I was never a particularly artistic kid, so there was something suddenly thrilling about making stuff on a computer. I quickly fell in love with the craft, and that thrill of making stuff has never worn off. I'm positive the world has lost out on thousands of great designers because people assume you have to come from an artistic background to get started. There are many qualities that make a great designer, and artistic ability is just one. I lucked into that realization. It's not a career I would have chosen for myself before practicing it.
What does a typical day look like?
I'm usually at the gym by 7:30 and in the Stocksy office by 9. The first hour is all about setting priorities for the day, catching up with the team in scrum, and getting caffeinated. My most productive hours are between 10AM and 2PM, so I try to accomplish as much heavy lifting in those hours as possible, i.e. sketching layouts, working through UX problems, curating images, and deciding on design direction. The later afternoon is more about routine stuff like refining prototypes and staying on top of tickets and email.
What's your setup?
A 15" MacBook Pro with a couple of Dell monitors, one flipped vertically for navigating photos in Bridge. Outside of the standard Photoshop, InDesign, Illustrator, and Sketch, I don't geek out on tools too much. I've just fully adopted InVision into my workflow for prototyping and collaboration and it's fantastic. I keep important info in Evernote and manage my project backlog in Trello. I still love sketching by hand more than anything and I write out my tasks for the day in a Field Notes book every morning. On my desk you'll usually find a journal, magazine, camera, and motivational stickies from my lovely co-workers. I am addicted to Spotify, and I am trying to use Slack less.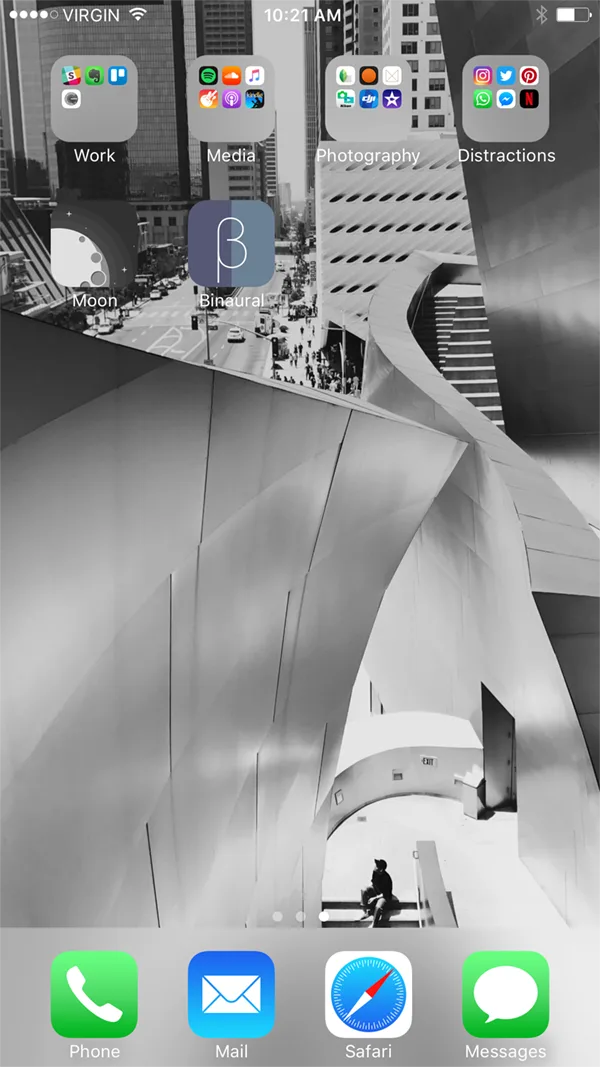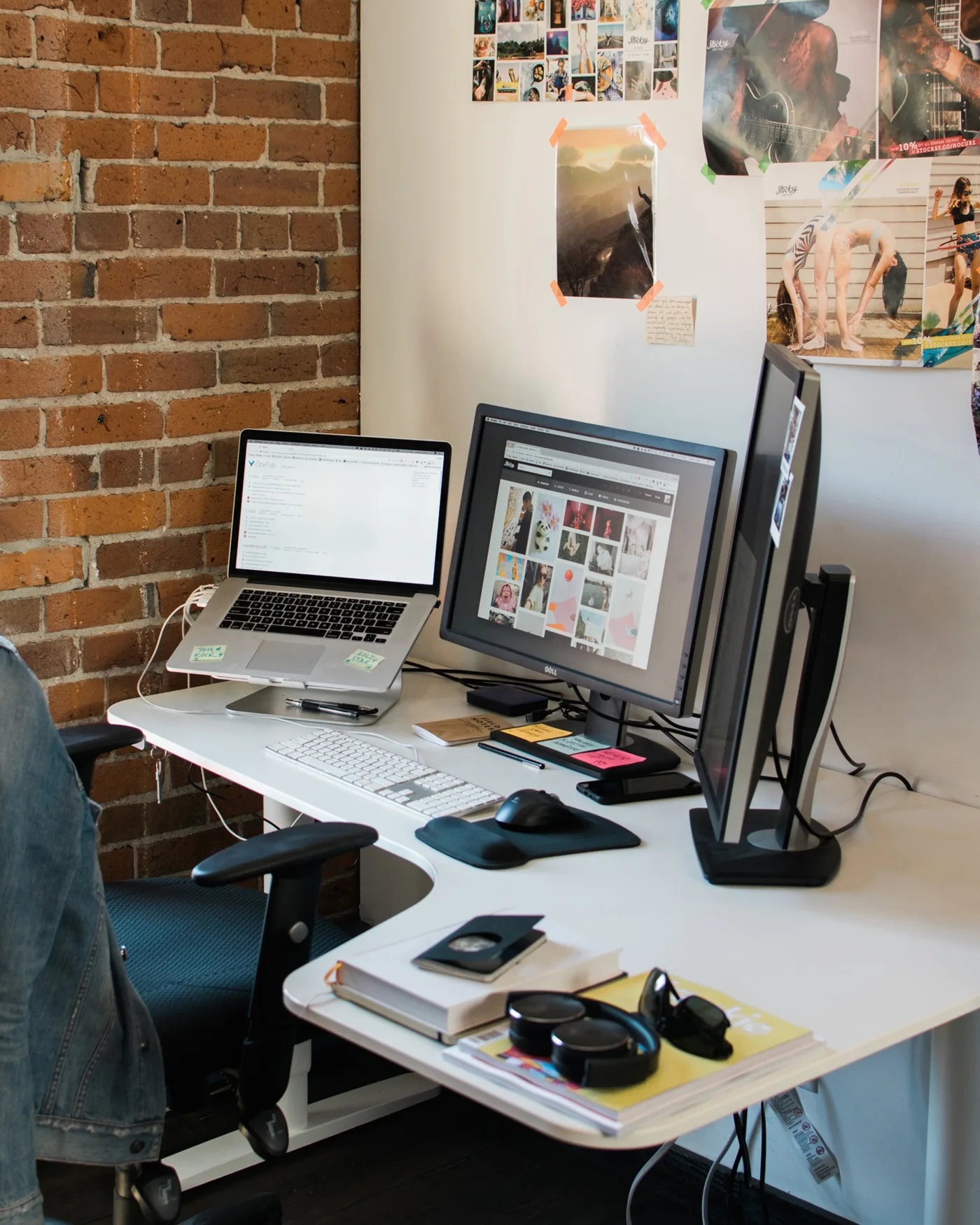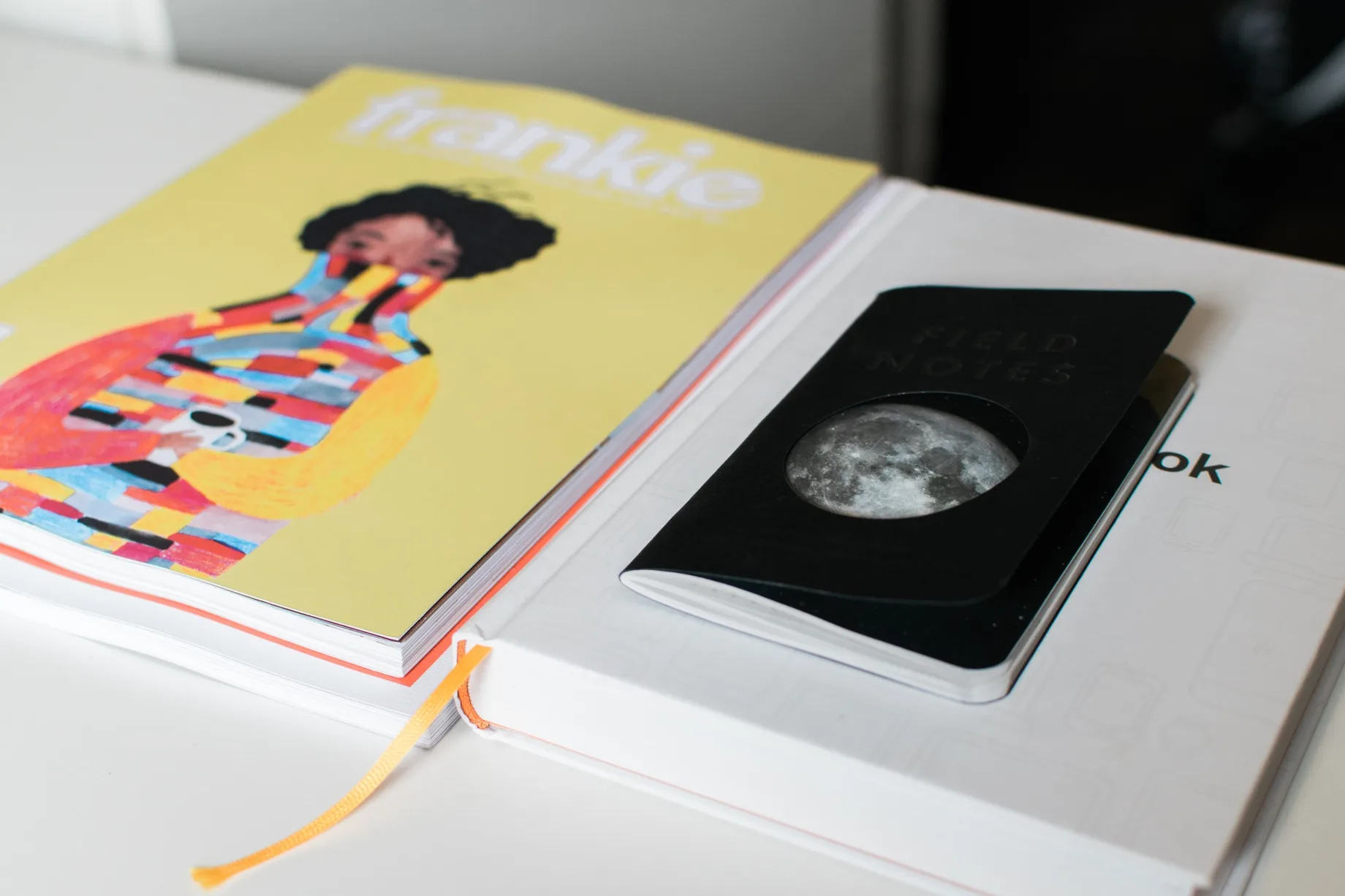 Where do you go to get inspired?
I am inspired every day by the photos that come through the Stocksy curated feed. Our amazing co-op of artists from all around the globe are constantly producing great work and it's infectious. It makes for a wealth of raw material for a designer to work with.
Lately, I find inspiration less from seeking out other design work and more from things like travel, film, photography, music, and fashion. It's important to stay in tune with culture and aesthetics. It builds up your arsenal for when you need to communicate a specific idea or mood.
All that said, it's still important to keep a moodboard of design ideas and reference material, and for that I frequent Designspiration, Typewolf, CollectUI, Instagram, and use the Muzli extension for Chrome.
What product have you recently seen that made you think this is great design?
I really like the Font Map that IDEO put together that uses AI to explore relationships between typefaces. Just look at Almendra SC all out on its own! Poor little typeface.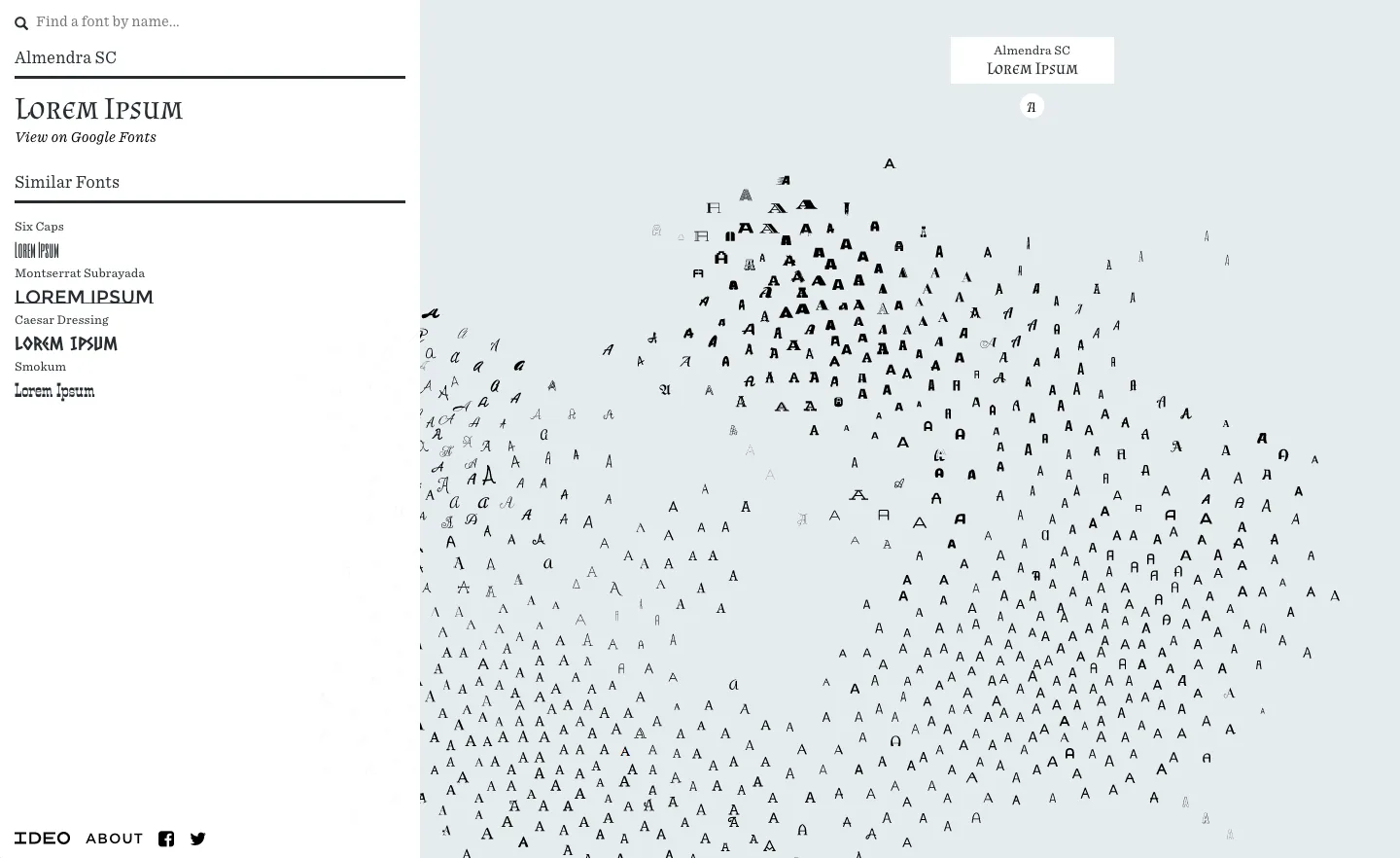 I love the "How to shoot on iPhone 7" video series that Apple put together. Everything is so well executed, from the landing page to the typographic system to the videos themselves. It makes shooting a great photo on an iPhone look like something anyone can do.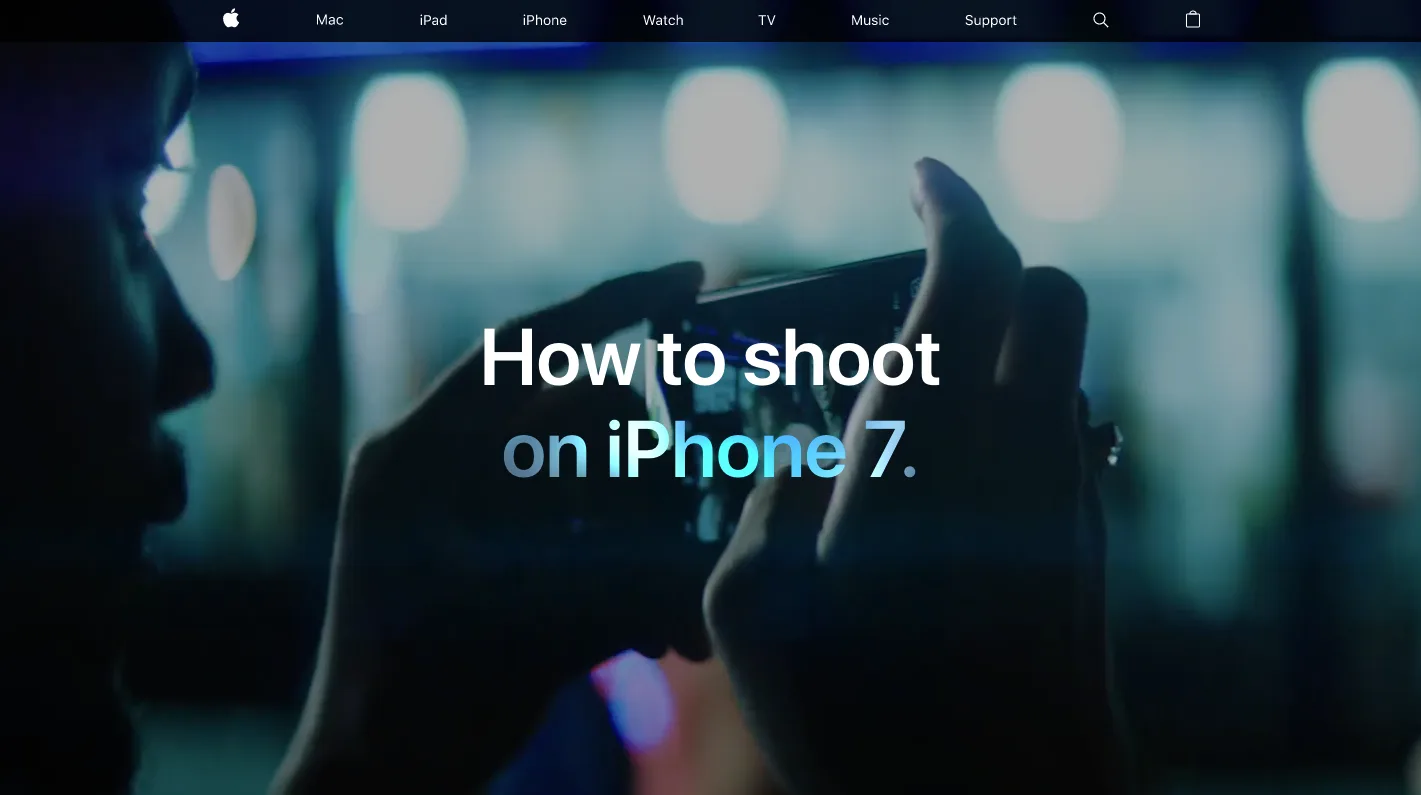 There's a wonderful meditation app for iOS called Pure Binaural Beats. The interface is simple, beautiful, and immersive. And holy hell, binaural meditation has taken me to some weird places.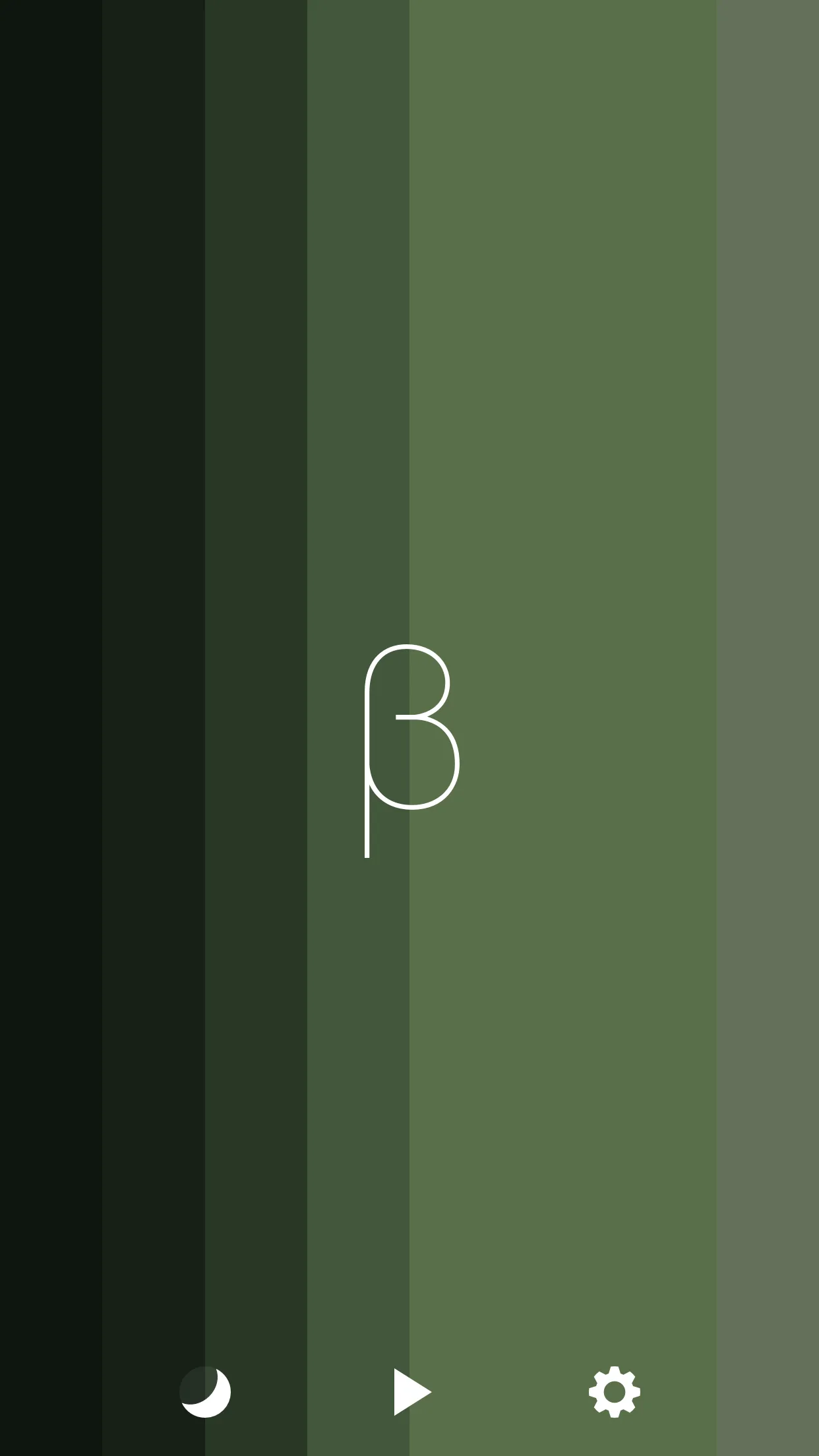 What pieces of work are you most proud of?
It would be easy for me to post a bunch of logos that I was stoked about at the time, but I'm actually most proud of the work I get to do at Stocksy. It's a product driven by a high aesthetic standard that supports and champions its artists which I can get behind 100%. That has a profound impact on how I approach things. Design decisions are less driven by ego and more by the desire to create a better experience for our artists and our clients.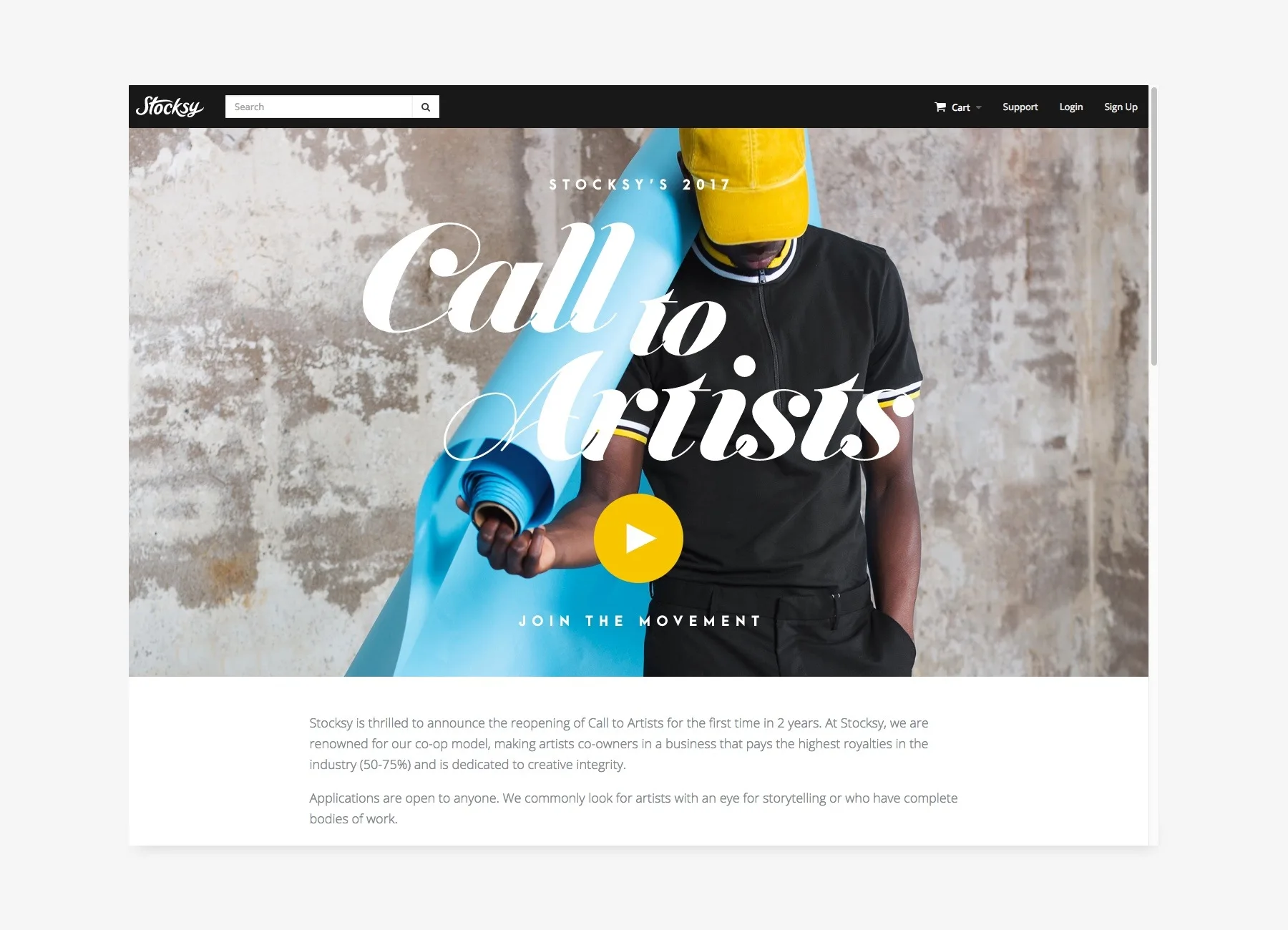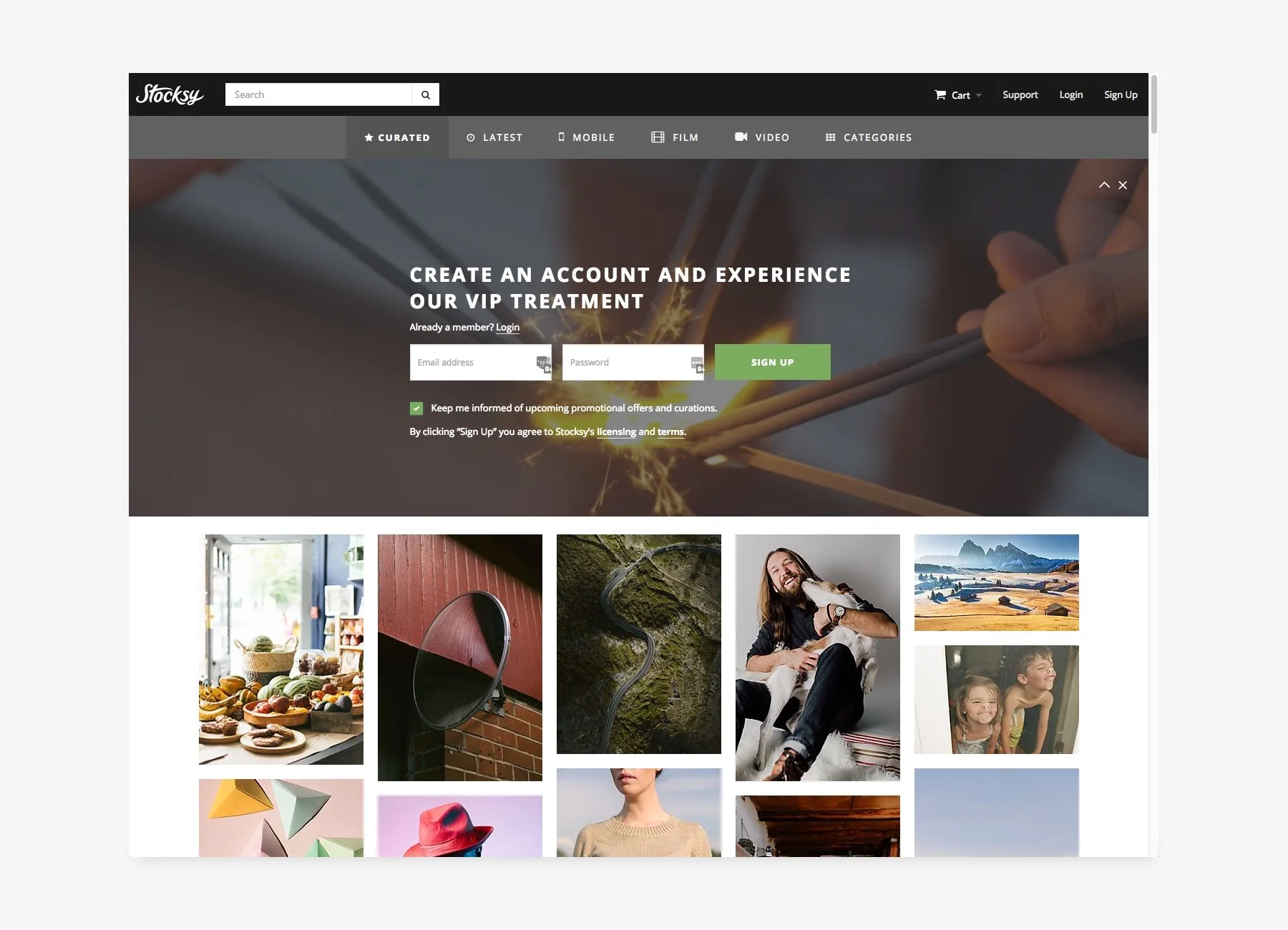 What design challenges do you face at Stocksy?
My challenge is to help improve the Stocksy user experience in a way that doesn't stray from what has made the product successful to this point. That means focusing on a simple interface that puts highly curated photography and cinematography at the forefront; an intuitive search that immediately surfaces our best content; and highlighting the artists behind the work.
What music do you listen to whilst designing?
Any advice for ambitious designers?
Trust your ideas.
Everyone you work with has something to teach you. Absorb all of it.
Get as much varied experience as possible before you start specializing. I started my career typesetting books before stints in print design, editorial, marketing, and branding. It has all informed what I do now in immeasurable ways.
Take ownership over your work and be accountable. It's not about the boss seeing that you're staying late. No one cares about that. It's about being on top of things so you don't get caught with your pants down in front of the client or your colleagues.
A woman I met on a park bench one day told me: "There are no shortcuts. You have to love your craft and be great at it." I like that.
Raw talent means very little. Everything can be learned, even taste.
Anything you want to promote or plug?
We just opened our Call to Artists for the first time in 2 years. Applicants are open to everyone, so photographers and cinematographers with an eye for visual storytelling are encouraged to apply.