What led you into design?
Before I was a designer, I was a hobbyist programmer. I started learning to code when I was 8 or 9. I was completely enamored of The Legend of Zelda, and I knew I wanted to make things like that — experiences that could draw you into another world. My parents got me some books on programming, and I spent hours in front of the computer tinkering in various languages.
In college, I started making websites for people, and I soon realized that it doesn't matter how functional something is if it isn't usable by humans. I had some sense of design from my 10 years of making video games, but I started doing more reading to round out my self-education.
Since then, I've had a variety of design jobs. I've worked as a freelance web designer; as a UX designer at a boutique agency, helping Fortune 500s build internal tools that don't make their employees want to gouge their eyes out; as the lead product designer at Agrilyst, a startup building software for indoor farms; and as a designer/developer on Dwell, an audio Bible app for iOS. It's been quite the ride!
What does a typical day look like?
I wake up at 6:00 to walk the dog, usually while listening to Dwell. A quiet morning is key; without it, I'll feel scattered for the rest of the day.
By 7:00 I'm inside and getting ready, and then I'll put in a few hours either working on my side project or writing the latest for my blog. I've got to work on personal things first thing in the day, otherwise, they'll never happen — it's too easy to get caught up in email, or reading the RSS feeds, or something.
At Dwell, I split my time between design and development. Days often include some combination of wireframing with pen-and-paper; creating high-fidelity mockups in Sketch; writing HTML, CSS, and JavaScript; and dabbling in Ruby on Rails and Swift. I love the variety because, if I feel myself slowing down in one type of task, I can always jump to another.
I like to wind down by 6pm and then enjoy a quiet evening with my wife and dog. I try to do some reading at the end of the day, and then get to bed early enough to feel well-rested when morning comes.
What's your setup?
I live and work in the Hudson Valley, the beautiful 100-mile corridor north of New York City. It's filled with incredible nature, quirky towns, and a thriving creative scene.
As of last month, the Dwell team is entirely remote, and we keep in touch using a combination of Basecamp, Slack, GitHub, and Zoom.
I'm currently using a late-2013 15" MacBook Pro. It's on its last legs, but I love the keyboard so much that I'm reluctant to upgrade to the more recent MBPs. When I'm at home, I use a StandDesk sit/stand desk that I'm very happy with. Otherwise, I can be found tinkering away in a coffee shop.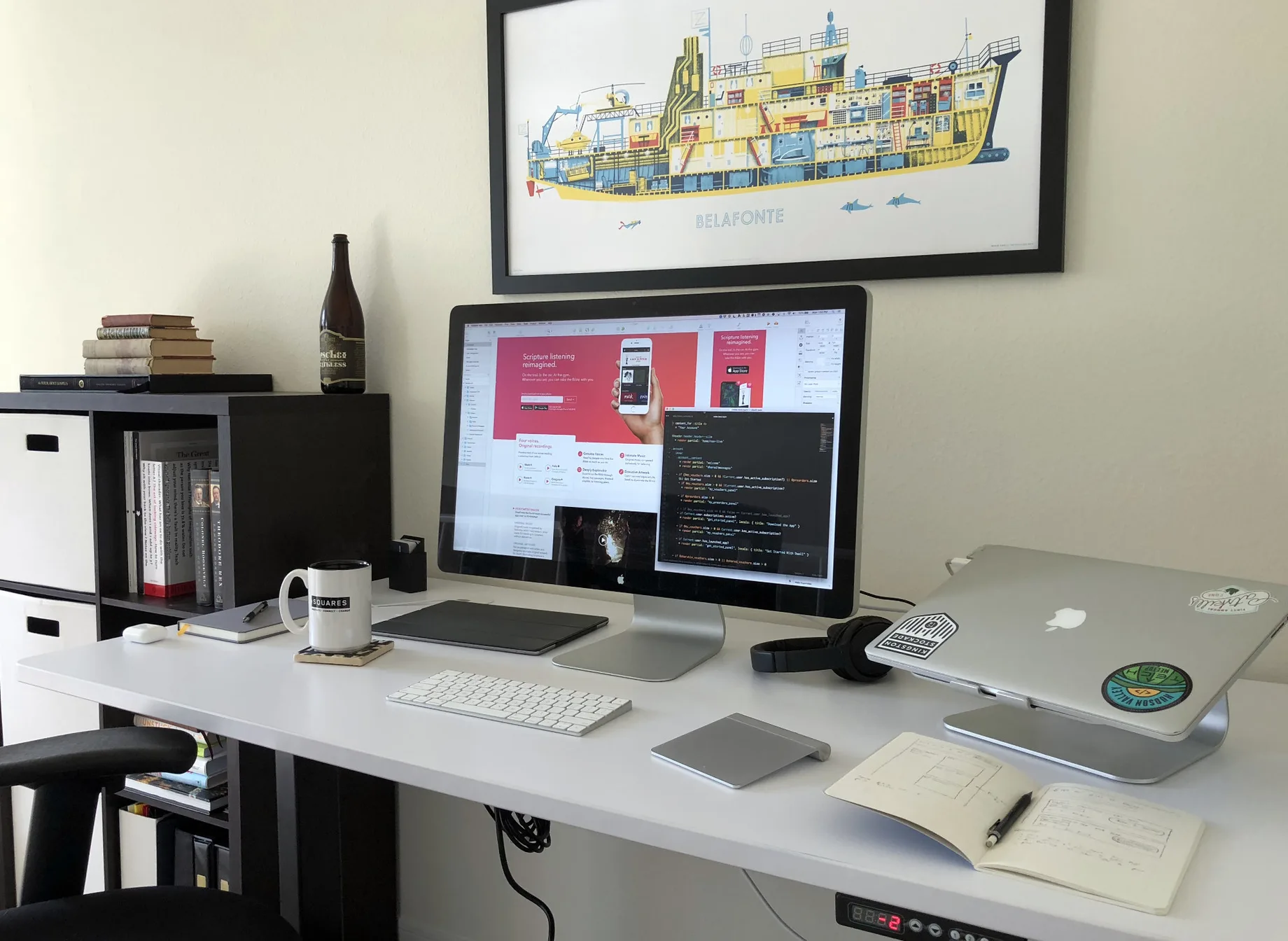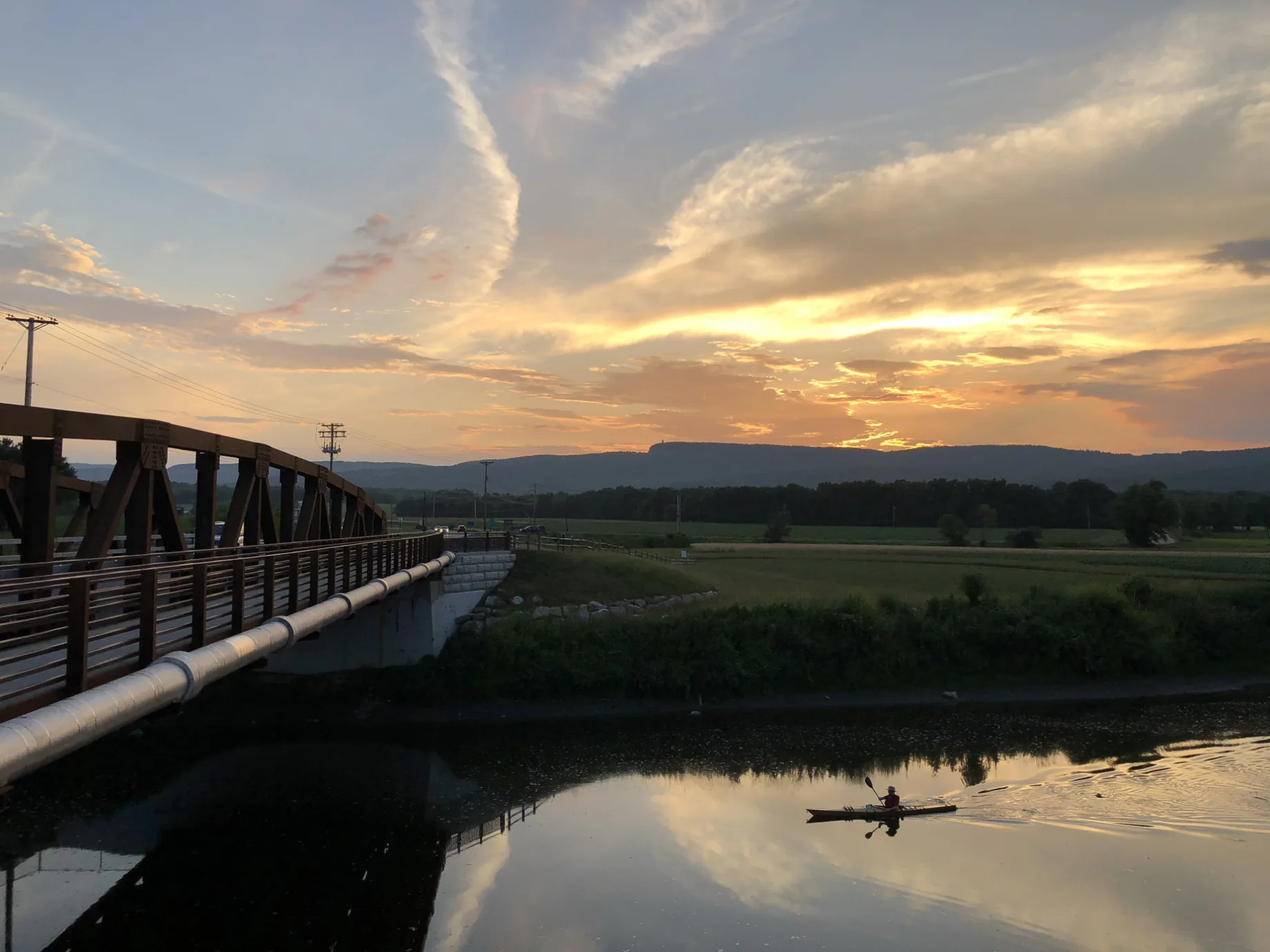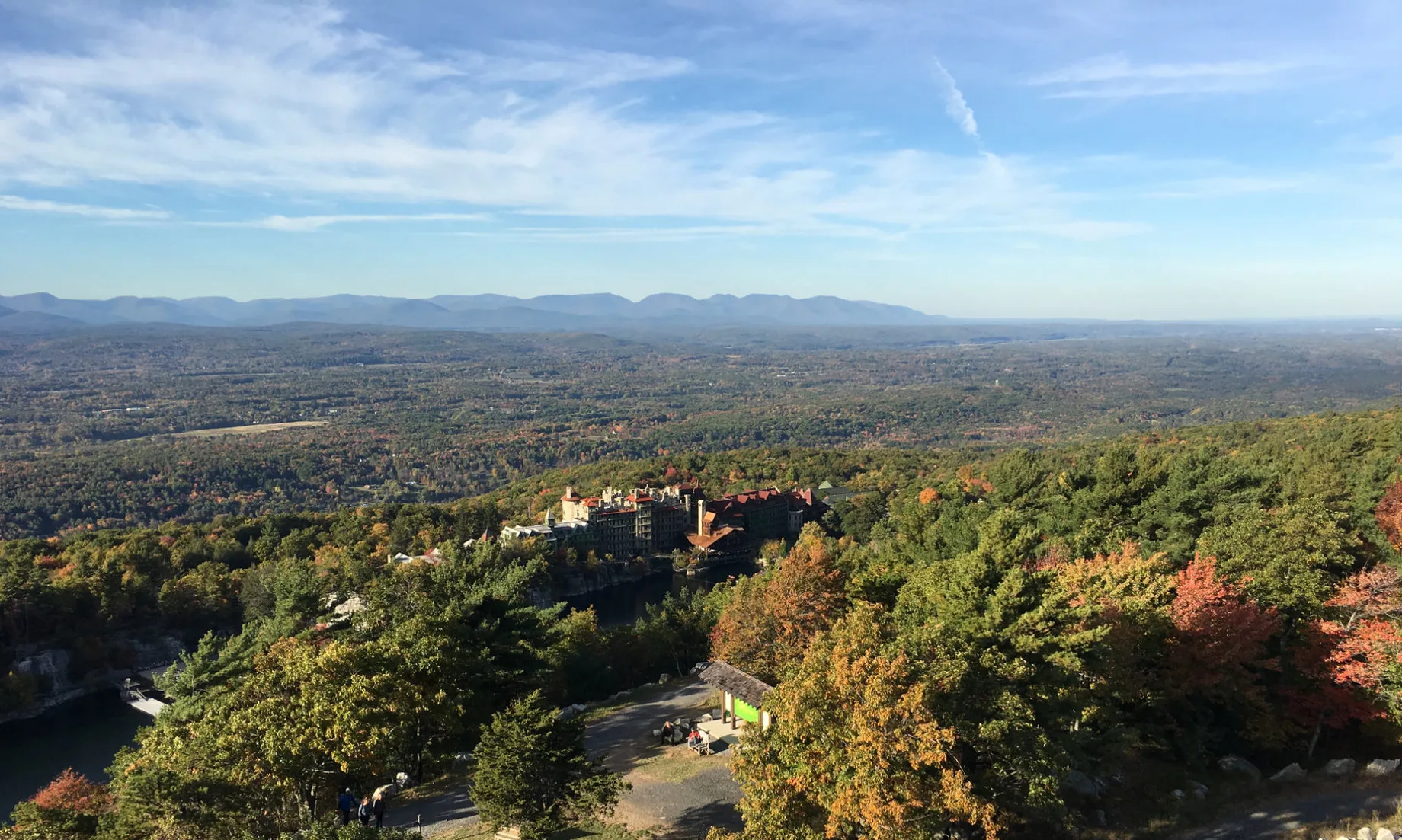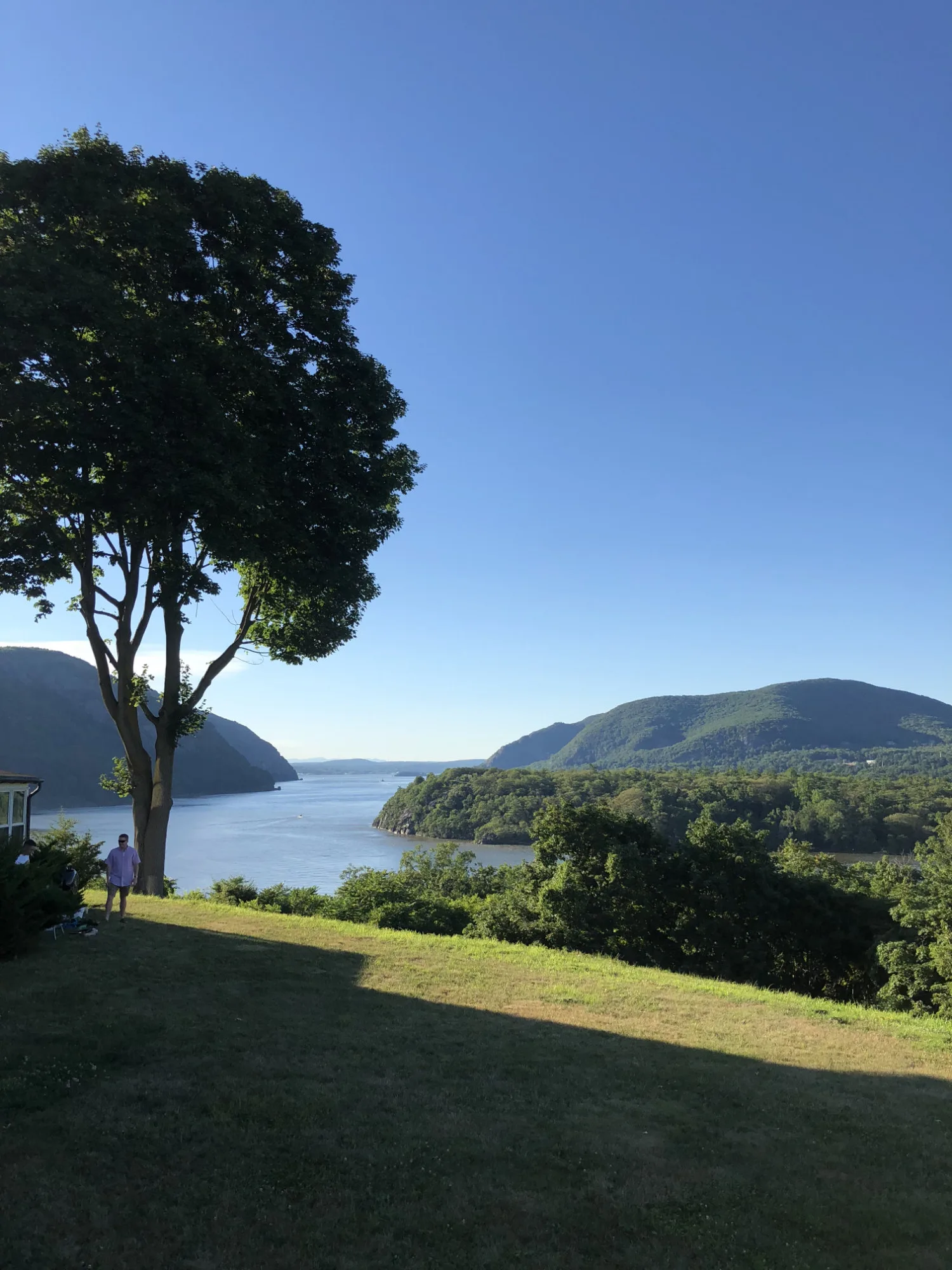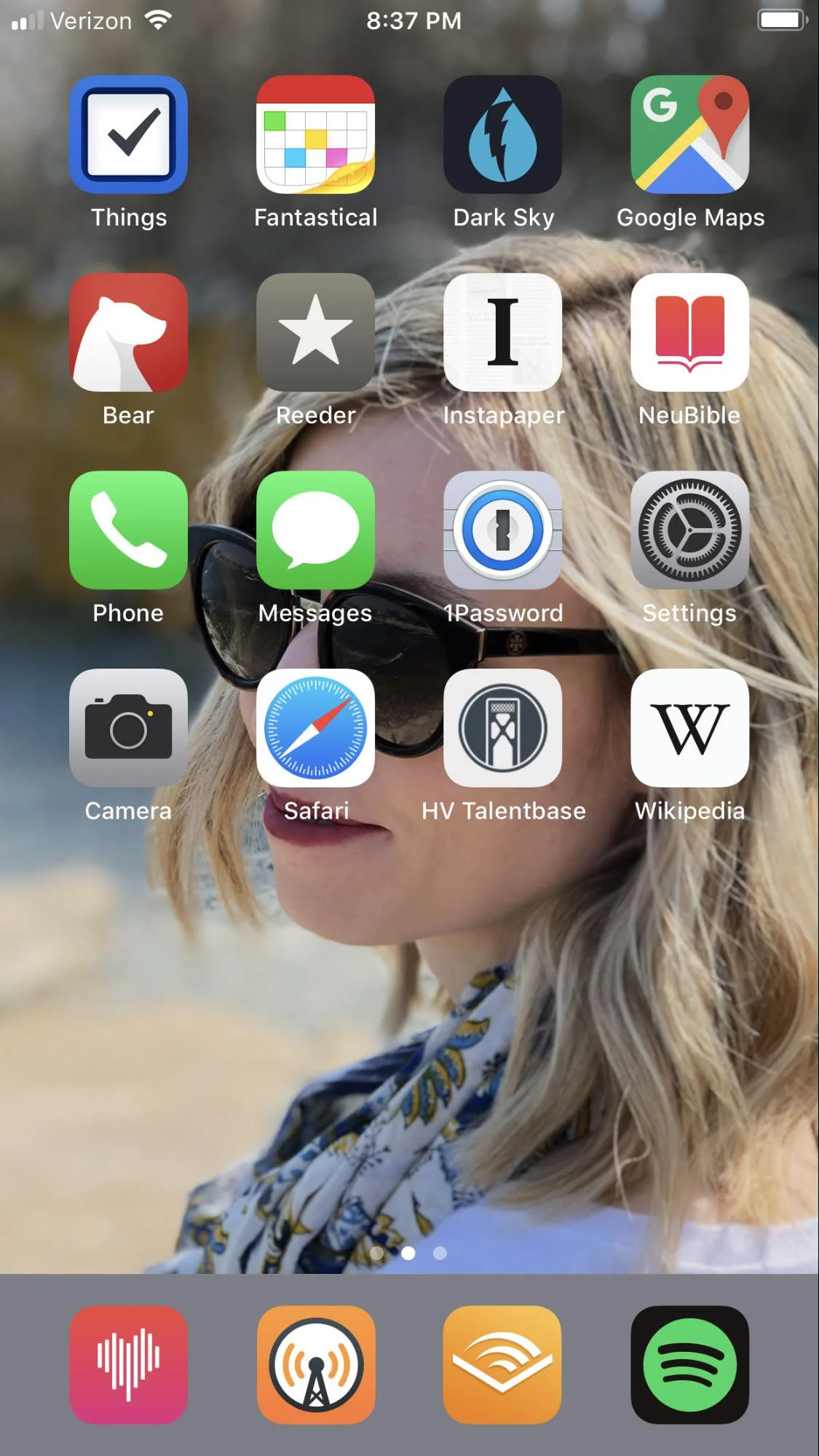 Where do you go to get inspired?
I love reading books — physical ones, since I have no retention for anything I read on a screen — and my go-to is the library. I love the sense of unlimited possibilities I get from being around books — pick one at random off the shelf, and there's a whole world to explore. And there's nothing like the smell of old books to get the creative juices flowing!
I also love wandering around cool towns nearby. Each town in the Hudson Valley has a different character, so I can go get inspired in a place that matches my mood. My two favorites are New Paltz, a bohemian college town with rock climbing, breweries, and 60s-style head shops; and Beacon, which is more urbane and filled with galleries, coffee shops, and boutique hotels.
Online, I'll often peruse Dribbble for inspiration. I try to stay away from the Popular page, which is too dominated by fleeting trends, and instead search by tags for potential solutions to problems I'm working on.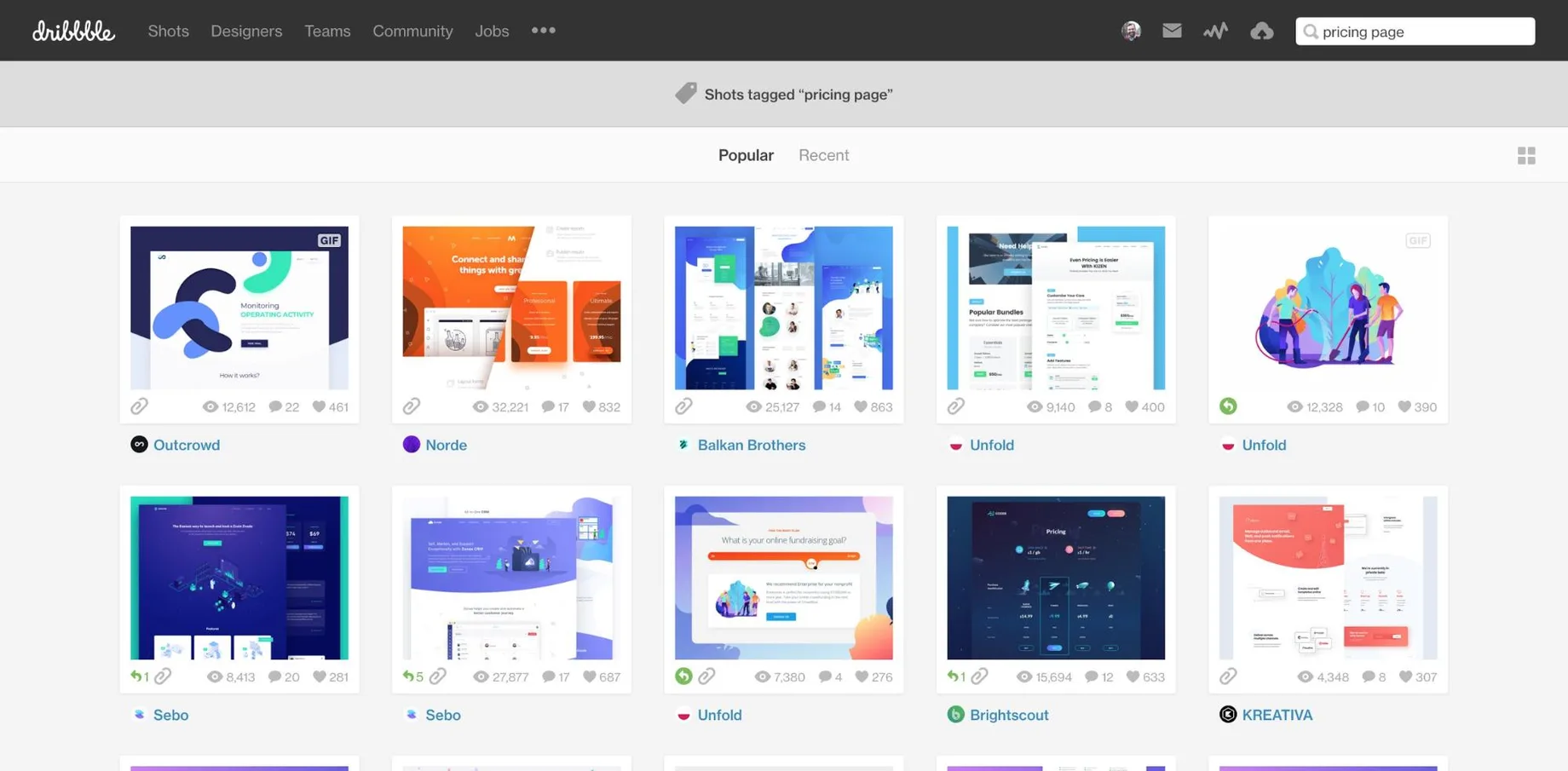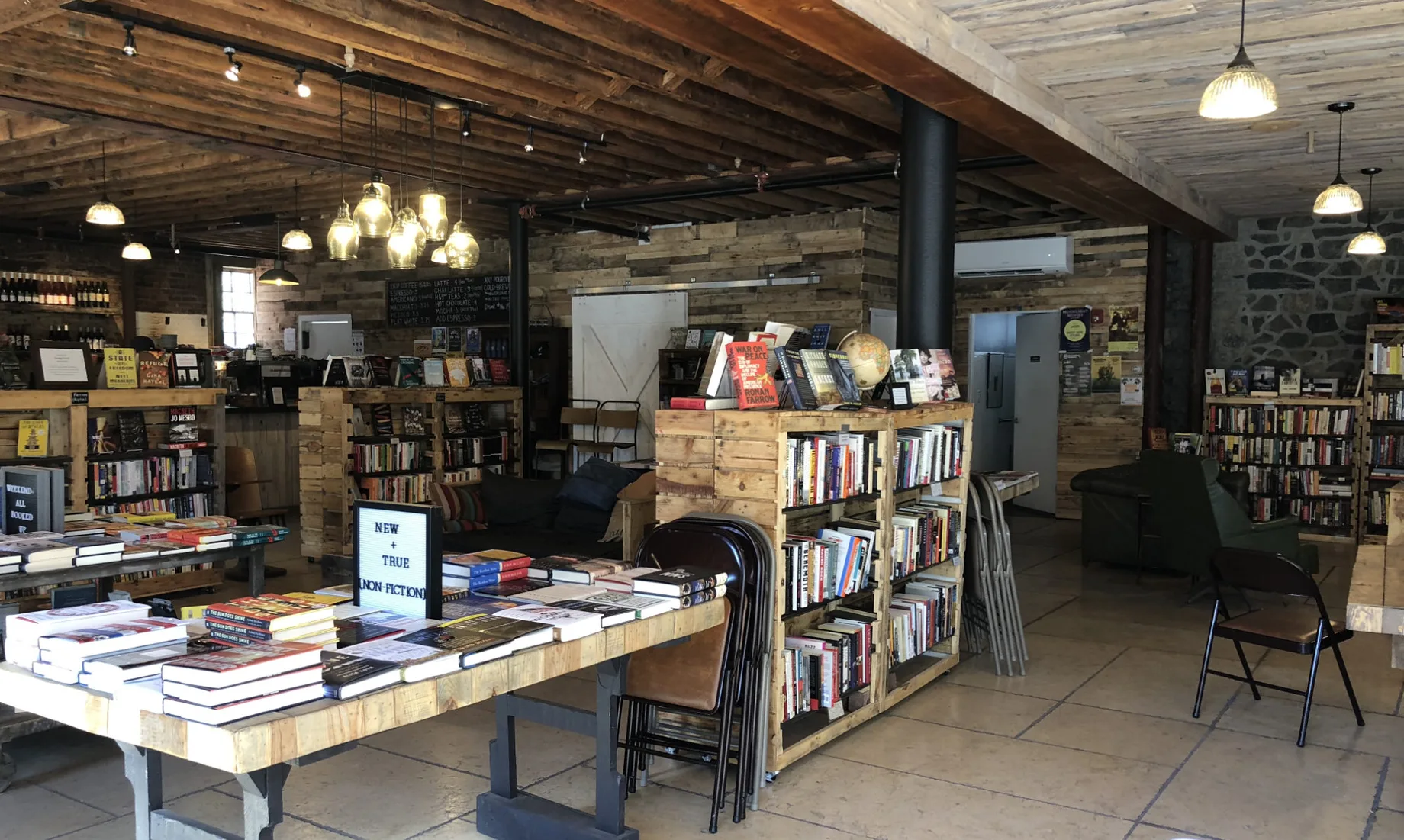 What product have you recently seen that made you think this is great design?
I really love everything the Stripe team has been doing with their website. All of their products have incredible landing pages, and they seem to push the boundaries of front-end development further with each one. When I feel like I'm in a rut, I look to sites like that to remind me that the possibilities are endless.
I recently subscribed to Feedbin, an RSS reader, as part of my ongoing effort to go back to the days before monolithic companies ruled the web. It's a simple app, but there's something about its simplicity that just feels right. The typography is great, the unobtrusive layout is great, and the way the app feels is perfect. It makes me want to spend more time with it.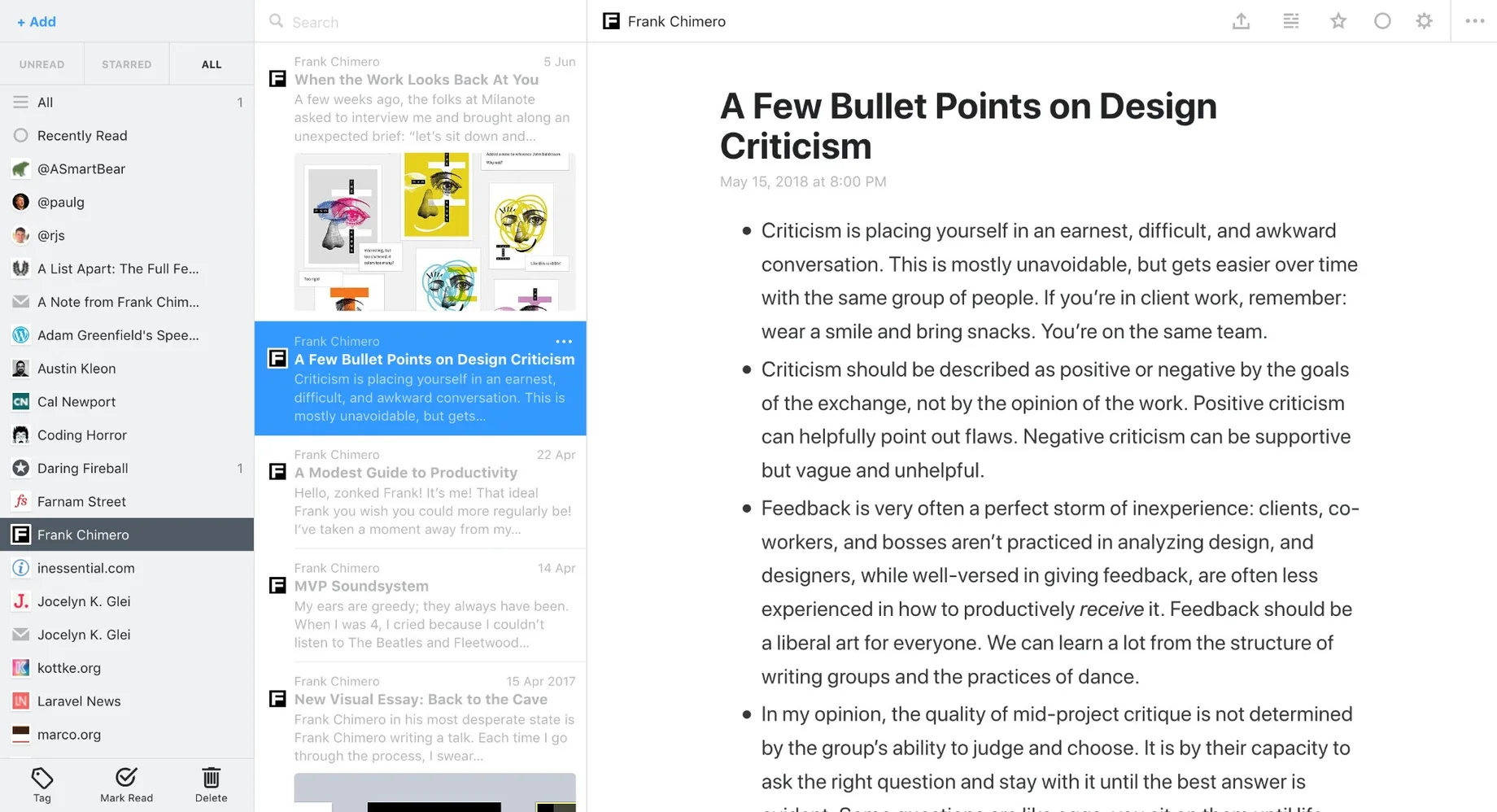 Runners-up include Bear and Things. Bear is a simple note-taking app that makes it easy to jot down thoughts on any device, and Things is the first task management app that makes me actually enjoy task management. The unifying theme between all three of those apps: they only do one thing, but they do it really well.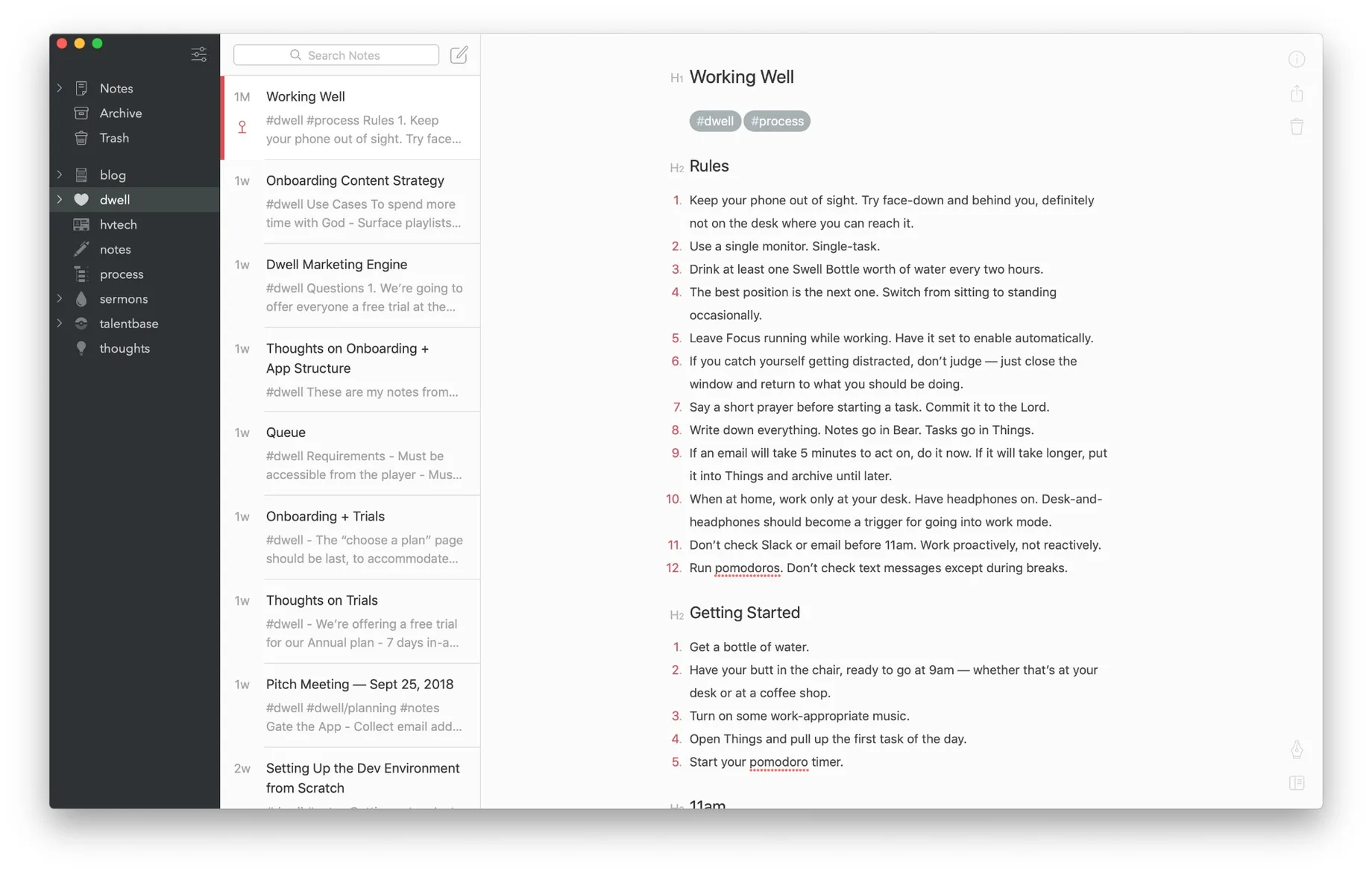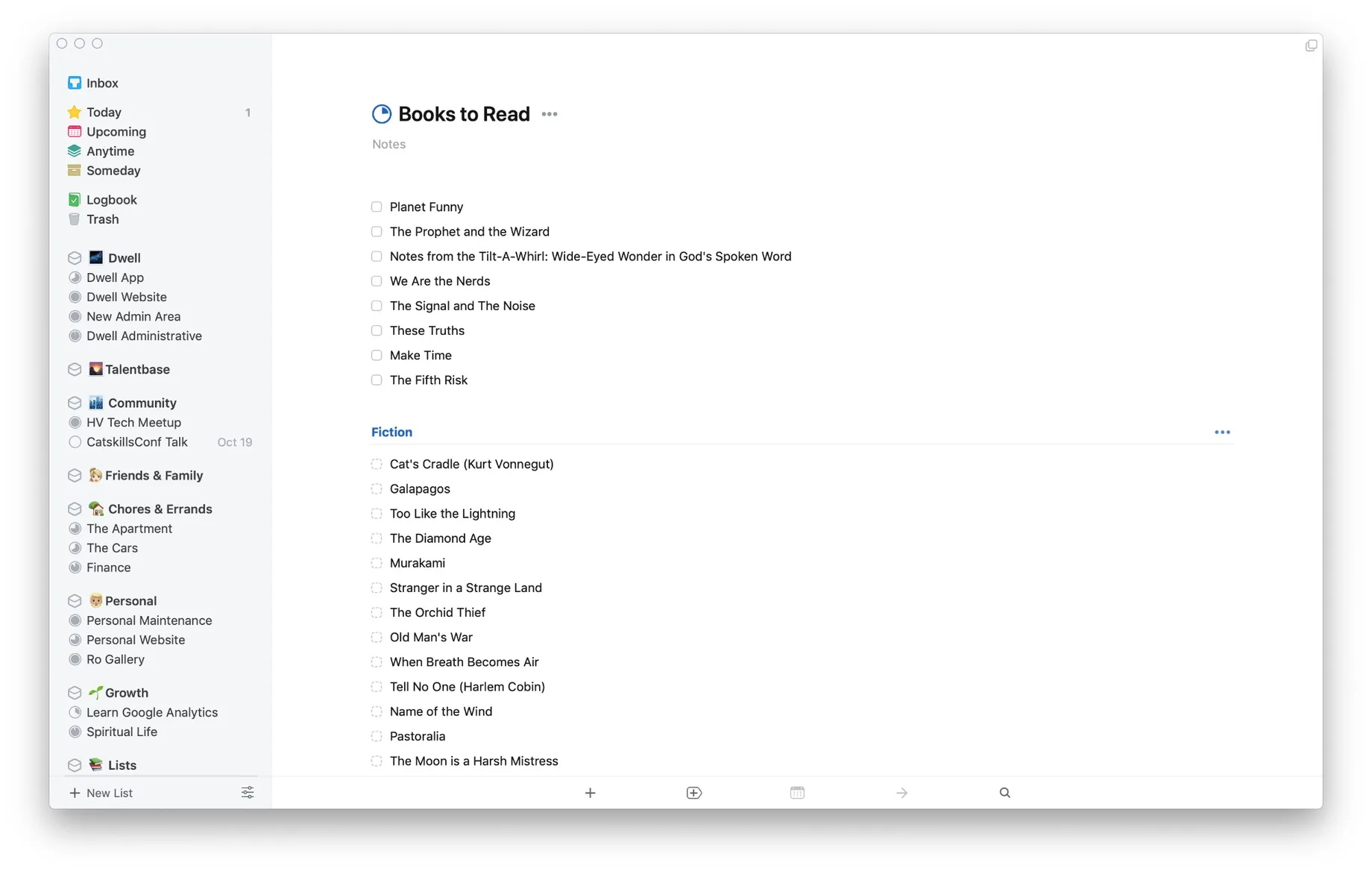 What pieces of work are you most proud of?
I'm really happy with the new Dwell homepage. It was the first thing I designed at Dwell, and I felt such a rush of inspiration that it came together really quickly.
I think that's largely because it was my first project at a new company. Working in-house, it's easy to get into a stylistic rut — there isn't much room to experiment once the style guide is in place. Switching from one product to another is exhilarating, and forces you to use your skills in a new way.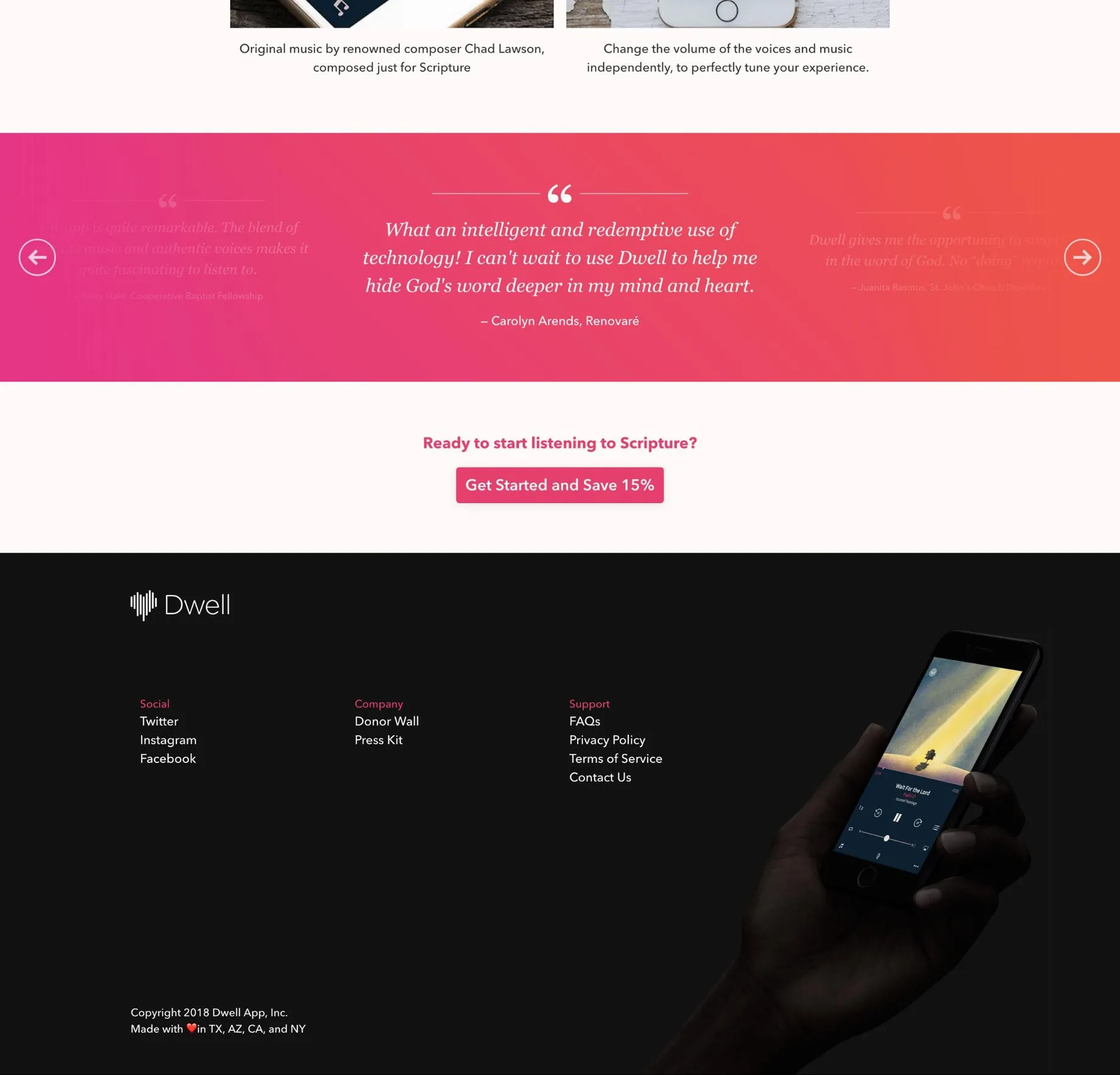 I'm also very proud of Hudson Valley Talentbase, an online platform I'm building to connect the local creative community. I designed and built the whole thing from scratch, and I've loved having a blank canvas to work with and experiment on. I've found that it's a great testbed for learning lessons that I can bring into my other work, and vice versa.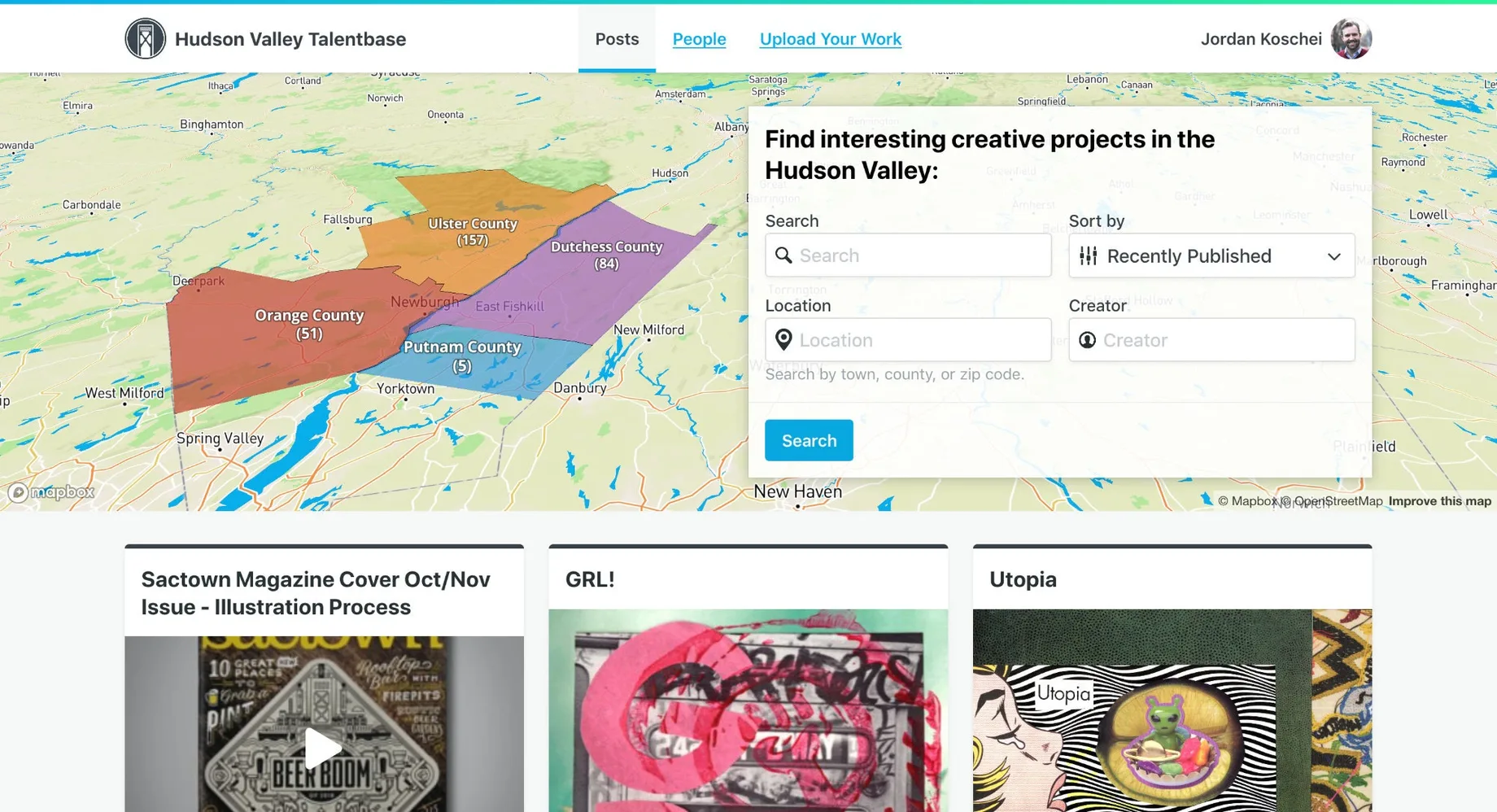 What design challenges do you face at your company?
Designing a Bible app comes with some unique challenges.
By its very nature, almost everyone who uses the app cares deeply about the content. Messing up a Bible app would feel more personal than messing up a social networking app, for instance. The Bible should feel timeless, not ephemeral, and so we're fighting against the grain of the medium to some degree.
Most Bible apps are centered around reading, but Dwell is all about audio. The interface is sort of a hybrid between a music app like Spotify and an audiobook app like Audible — it's designed both for listening to content straight through, but also for listening to medleys of topical verses. We've worked hard to create a UI that makes it easy for people to understand how those two ideas fit together.
There are, sadly, a lot of poorly-designed "Christian apps" out there. All of us at Dwell are committed to making the app as beautiful as we can — hence our emphasis on great artwork, great music, and well-recorded voices. In the interest of form following function, the app should reflect the content it enshrines, and that's both a challenge and an opportunity to build something wonderful.
What music do you listen to whilst designing?
Any advice for ambitious designers?
Learn how to work well with engineers! That doesn't mean you have to learn how to code (though grasping the fundamentals will definitely help), but everyone benefits if you know how to talk to the people who will be implementing your work.
Don't forget that design is a form of hospitality. Our work should welcome people in; it should make them feel comfortable and confident, and give them skills they didn't have before. Keep your eye on the user, and everything else will fall into place.
Finally, don't forget the fundamentals. Beneath everything we do are the same principles of typography, color, and layout; learning those are key.
Anything you want to promote or plug?
Check out my website here, and subscribe to my occasional email newsletter.
You can also see what I'm building at Hudson Valley Talentbase, and don't forget to take a look at Dwell!