What led you into design?
One summer in college, I lived with two graduate students who spent almost all of their free time shooting, editing and producing live recording sessions of touring bands in our living room. I was a creative writing major at the time, obsessed with poetry and spoken word but struggling to see how my coursework and interests could map to success, which for me involved having high impact and visibility.
When bands came through to record I felt useless and very much in the way, but I loved to watch my roommates work; they'd direct musicians, swing around with cameras, edit sound and video and upload it all to a website they'd built to showcase their work and allow bands to share with their fans. It was very DIY and they taught themselves everything on the fly.
Writing was the only creative endeavor I knew anything about, but my roommates' creative process felt new to me and was the first collaborative one I had been able to witness from behind the scenes. It was messy, collaborative, extremely technical, artful and valuable to the musicians and the fans who would watch and listen. I wanted to join in, so I plunged into my own self-directed education, picking up Photoshop and Final Cut Pro and leveraging the skills I'd picked up in poetry workshops to offer feedback and critique where it was helpful.
I learned that I loved making things with creative people for creative people, and for the first time I felt creatively useful. I chased that feeling, taking on other random creative work from copywriting to graphic design until one day someone asked me for help designing an app. Quickly I realized that designing useful digital products in a world where everyone has a computer in their pocket was a great way to have, at the very least, the scale of impact I was after.
I had always been awful at math and science but I started taking computer science classes, doing more freelance design work and following amazing designers like Allison House and Andrew Cornett on Twitter. Andrew hired me out of school to do work for his music startup at the time, which became my first foray into end-to-end product design.
What does a typical day look like?
I'm up most days around 7:30. I get ready, hop on the L train, go to the gym and then get to Etsy around 9:30. I usually just grab a coffee and find a quiet space to check email and slack. A little after 10 my team has Standup, which is a short, daily meeting where we get together to give updates on the progress of our work. After we break, I usually take my laptop and run off to our green library, where I'll plop on a couch, put on some music and get to work planning, sketching, writing code or poking around in sketch. By noon, I'm starving. I close my laptop and head to Eatsy, our bi-weekly, locally-sourced company lunch, to eat with friends. A little after lunch I usually have a weekly critique session with other designers that work on seller services. We get together in a big room and share work, solicit feedback and break off into smaller groups to talk or whiteboard through difficult problems. It's always incredibly warm and refreshing, and in some ways serves as my second cup of coffee. After the critique session, I either have the afternoon to myself to continue working or I'll have a quick sync with my Product Manager, who in many ways is my closest partner on my product team. Sometimes we grab a tiny conference room for a quick chat, but if the weather is nice we'll do a lap somewhere around DUMBO, walking under the bridge or by the park. It's a huge privilege to work in such a beautiful area, so we take advantage of it when we can. After work, I'll either head home or grab a beer with a co-worker and hang out on the roof.
What's your setup?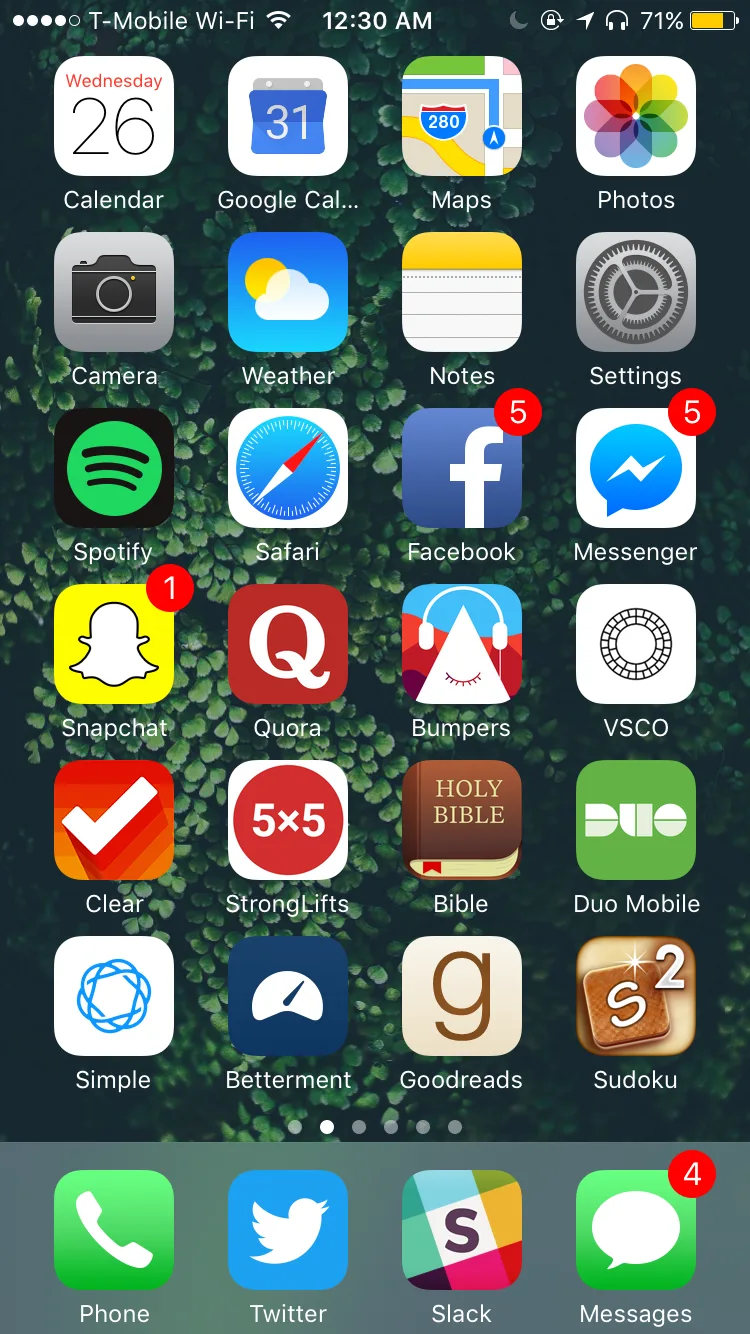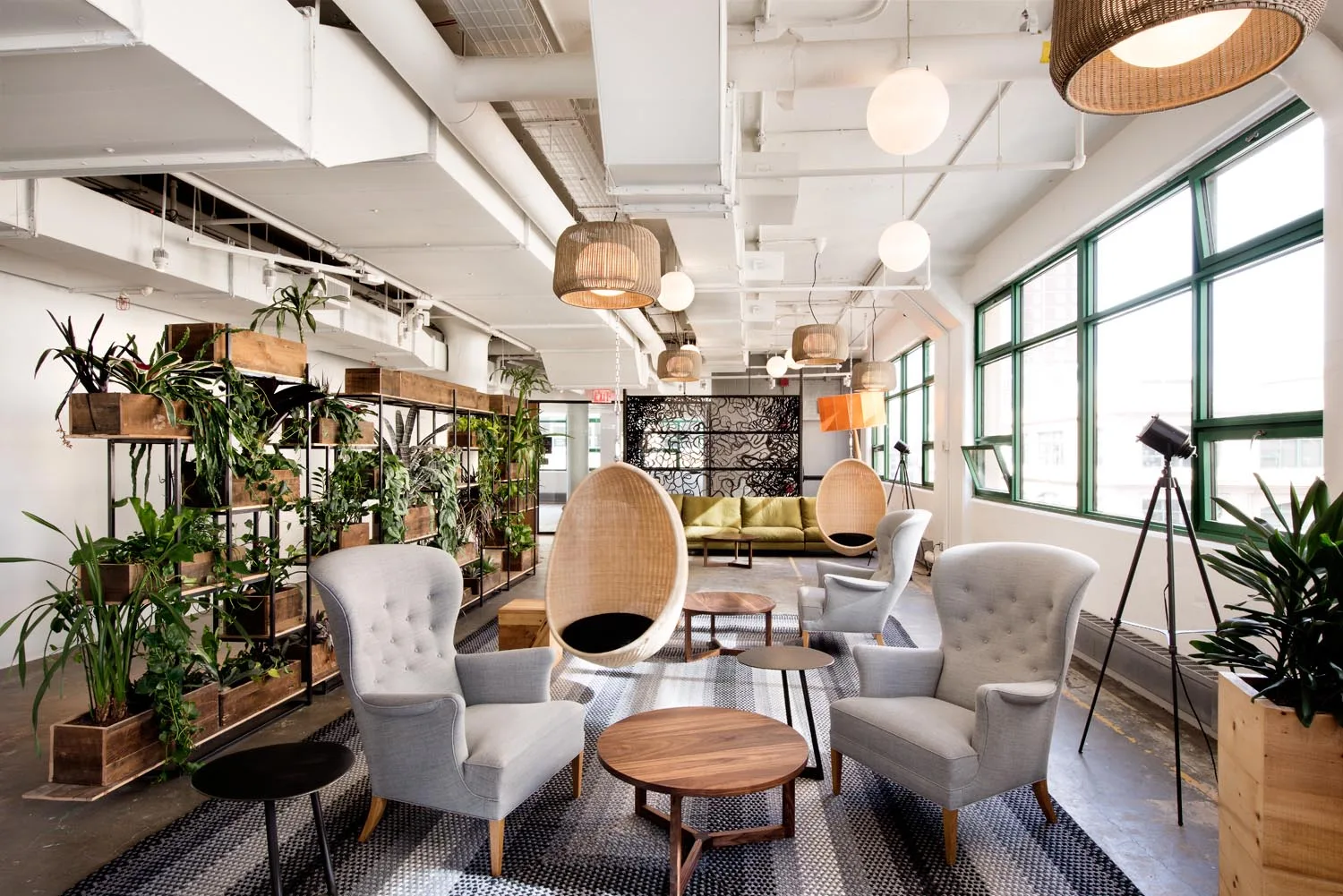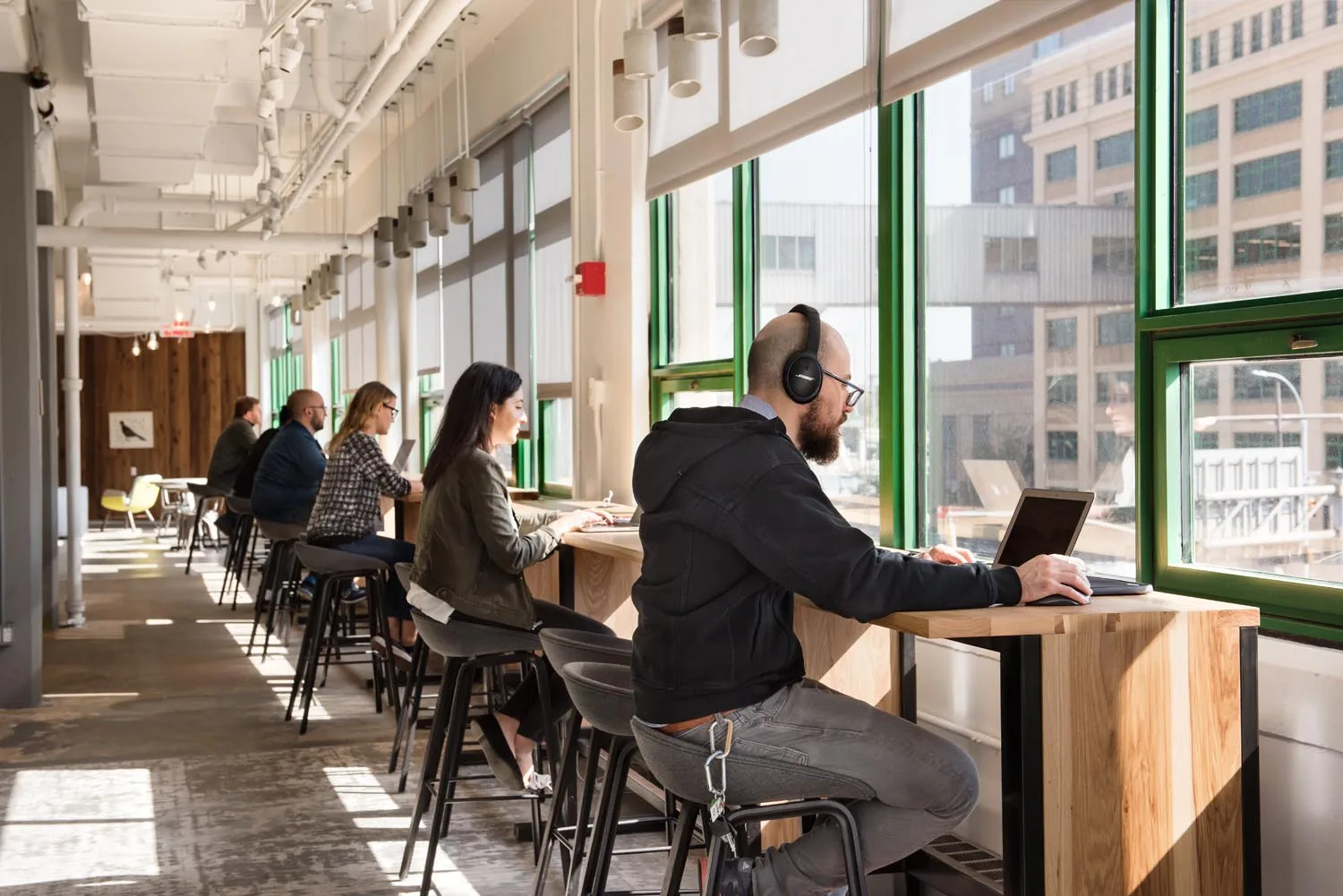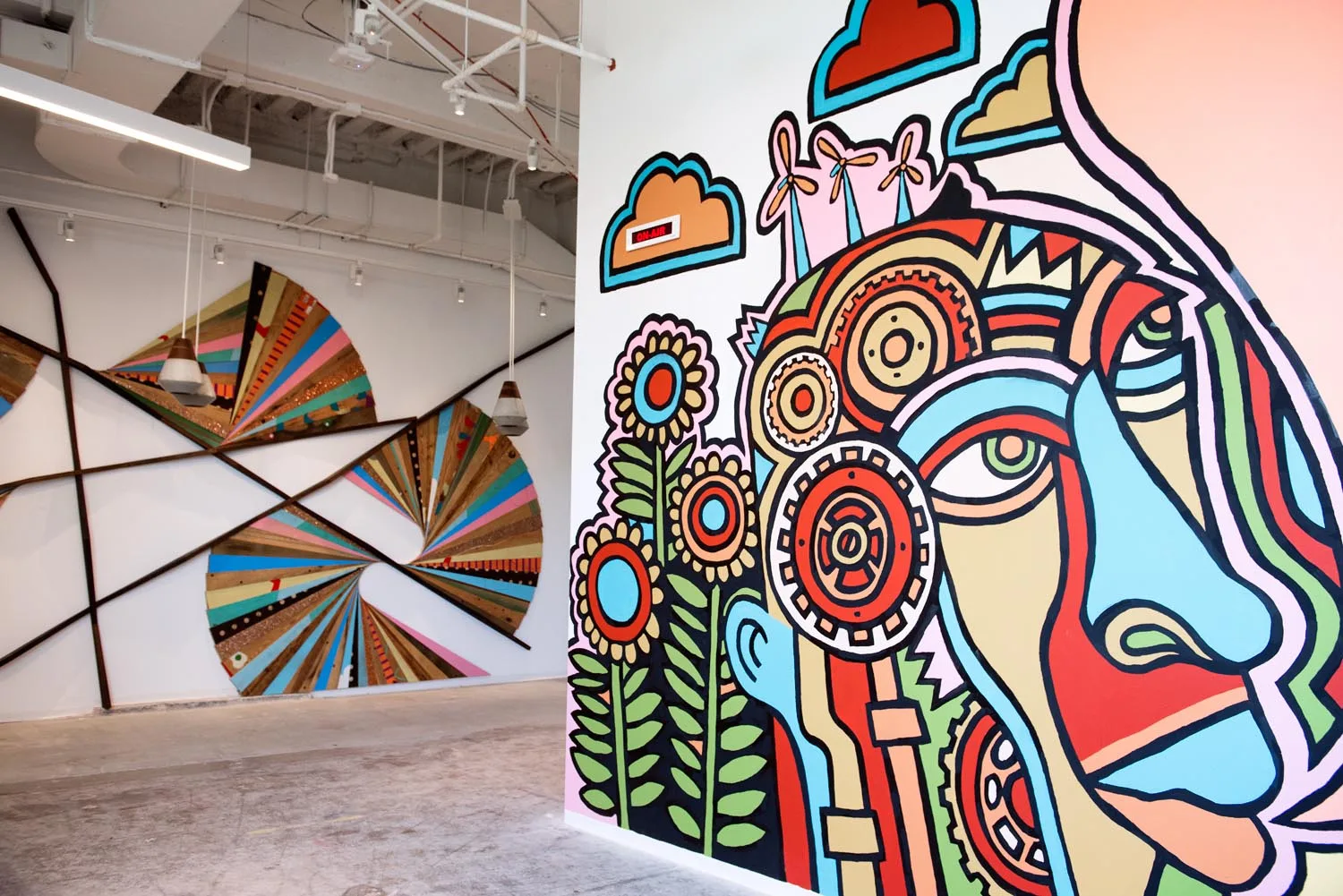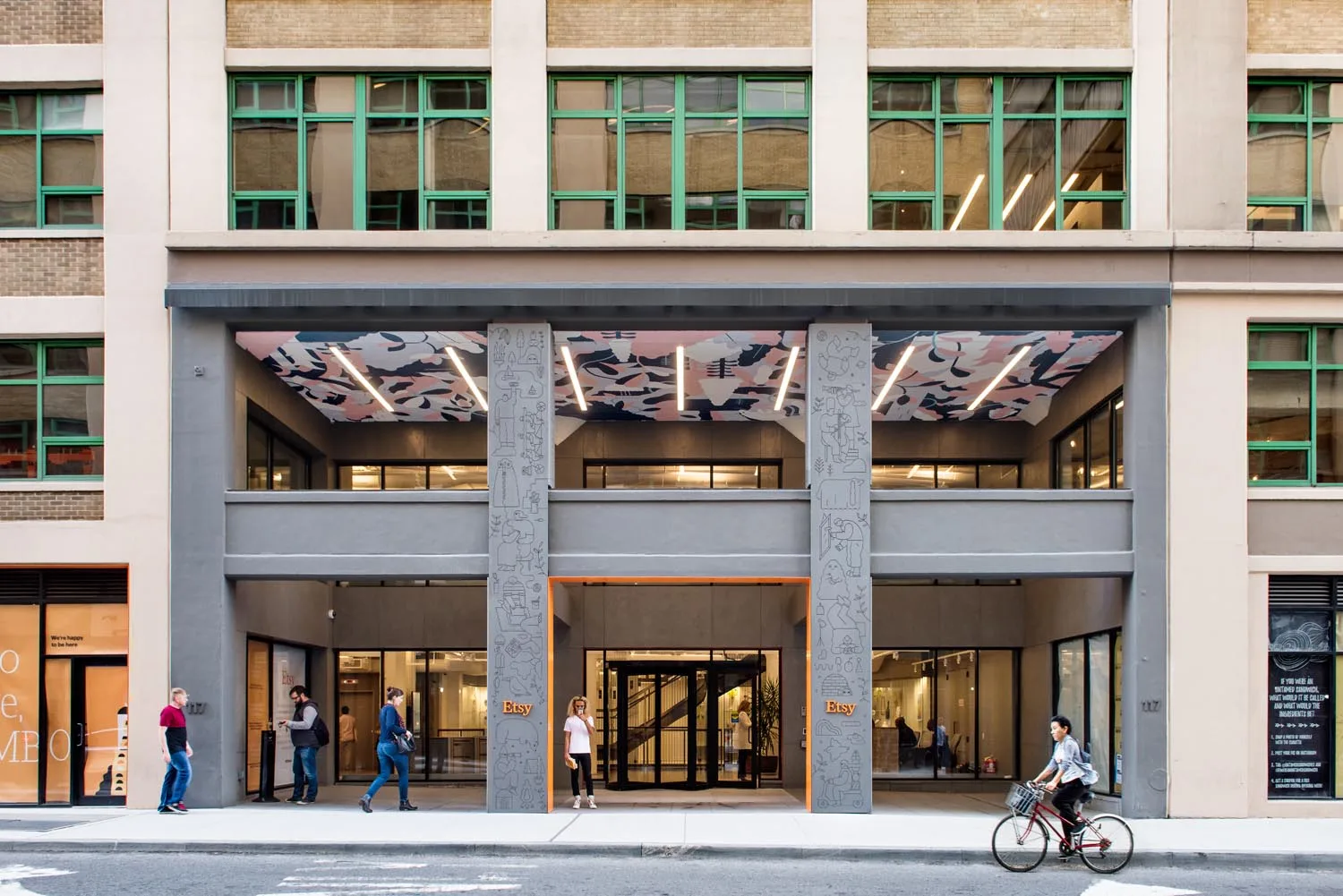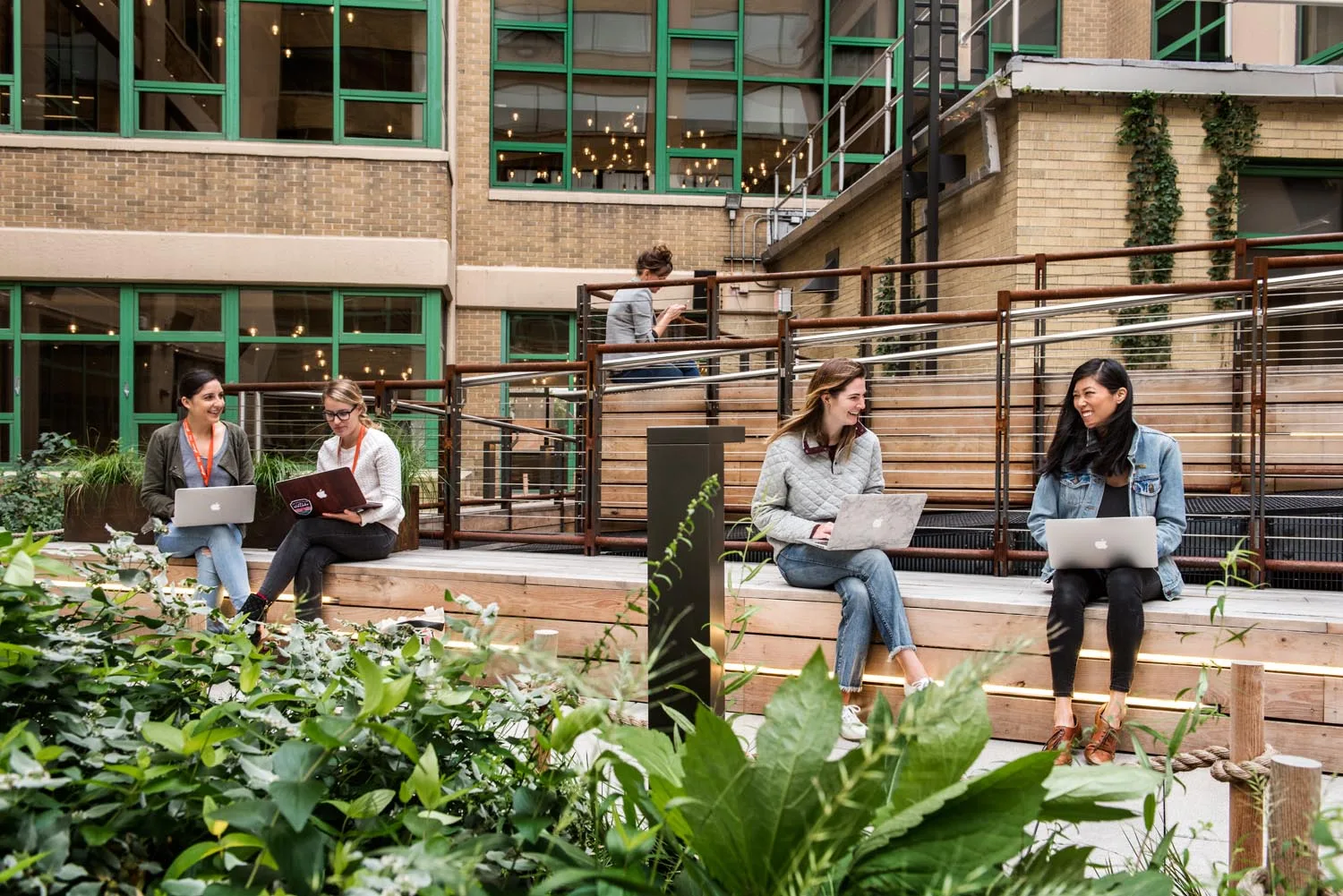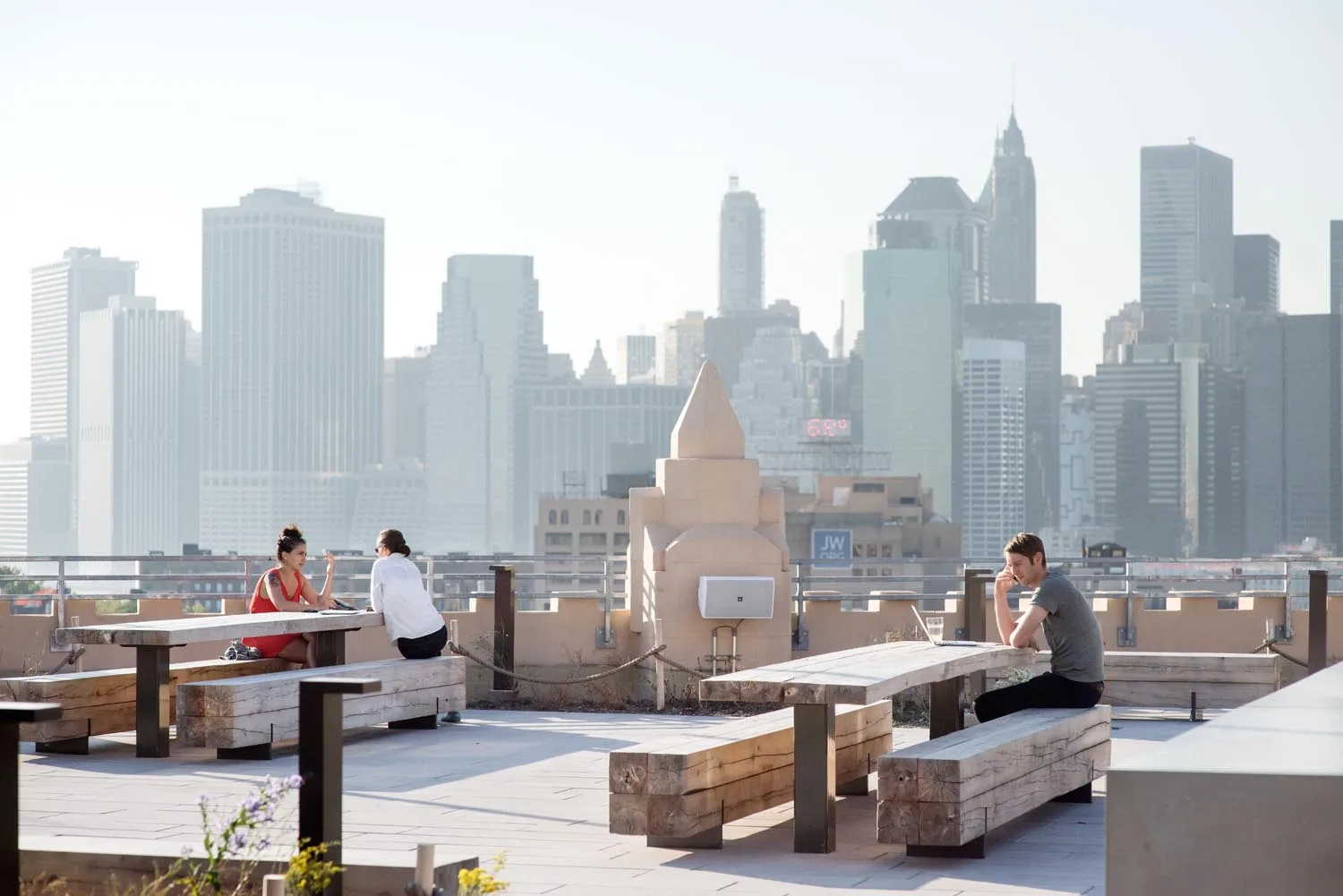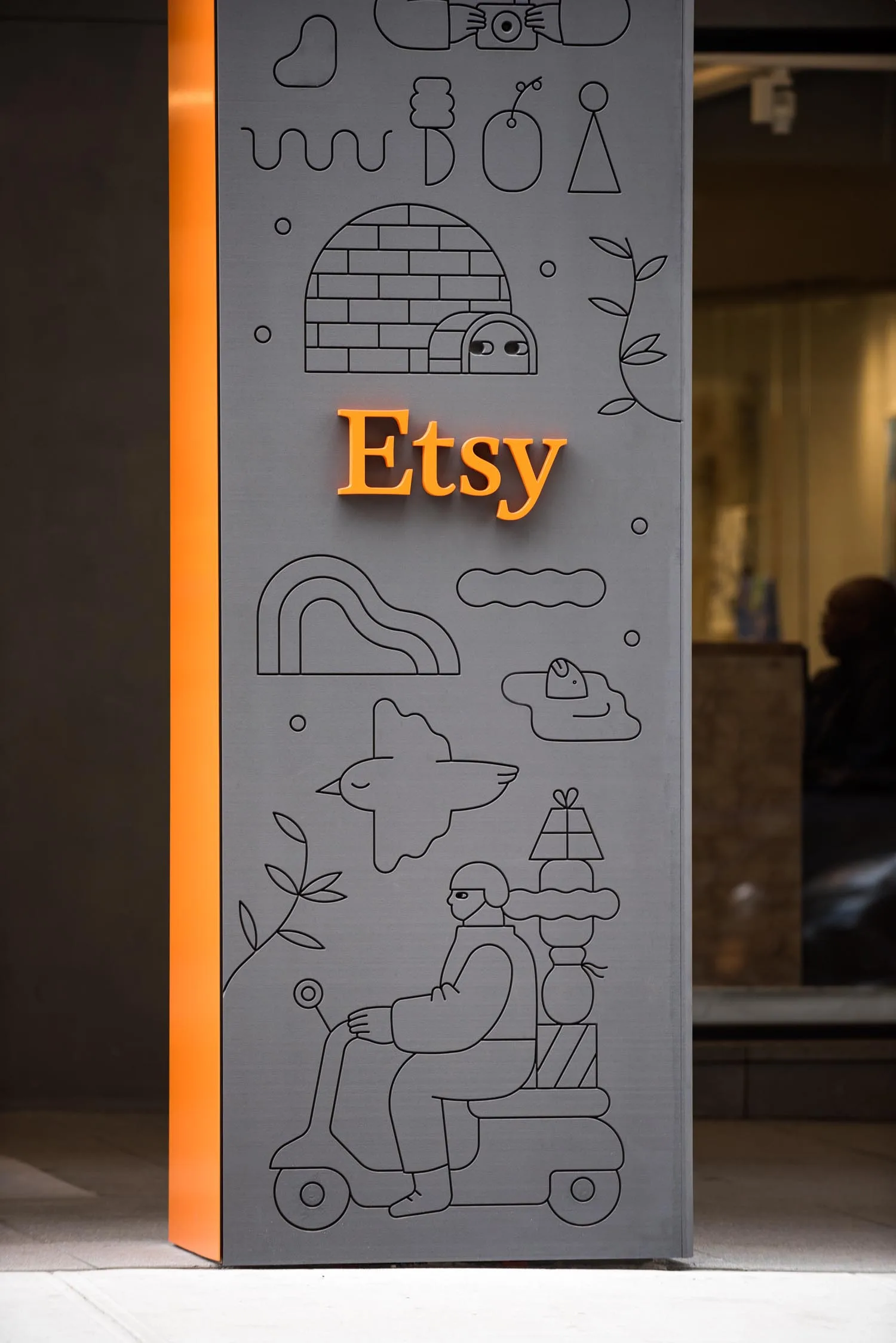 Where do you go to get inspired?
If we're talking about general creative inspiration, I find myself really inspired by musicians. I'm obsessed with this podcast called Song Exploder, where musicians take apart their songs and piece by piece and tell the story of how they were made. It's fascinating to hear them talk through their creative process, discuss their intentions, and describe how they iterated towards something that felt right. A lot of my closest friends are full-time musicians and I admire their commitment and discipline. I also go to a lot of shows here in Brooklyn that leave me feeling super inspired. There are three venues in my neighborhood in Bushwick - Alphaville, Cobra Club and Trans-pecos - and they always feature small bands with supportive crowds. It's such a warm and inclusive space and I always leave shows feeling energized and clear-headed.
When it comes to design inspiration, I usually go to Quora. The "Design," "Product Design," "User Experience," "Product Design of Physical Goods" and "User Interface Design" topics are always popping off with interesting questions and answers. Some of the best writing right now on systems and product design is coming out of the design team at Quora, too. I'm always inspired by my friend Mills Baker's posts and Quora blog Meta is Murder, and also writing by David Cole, Rebekah Cox, Adam Michela and many others.
What product have you recently seen that made you think this is great design?
I've been really interested in the civil engagement space recently so I've been loving 5Calls and CallParty.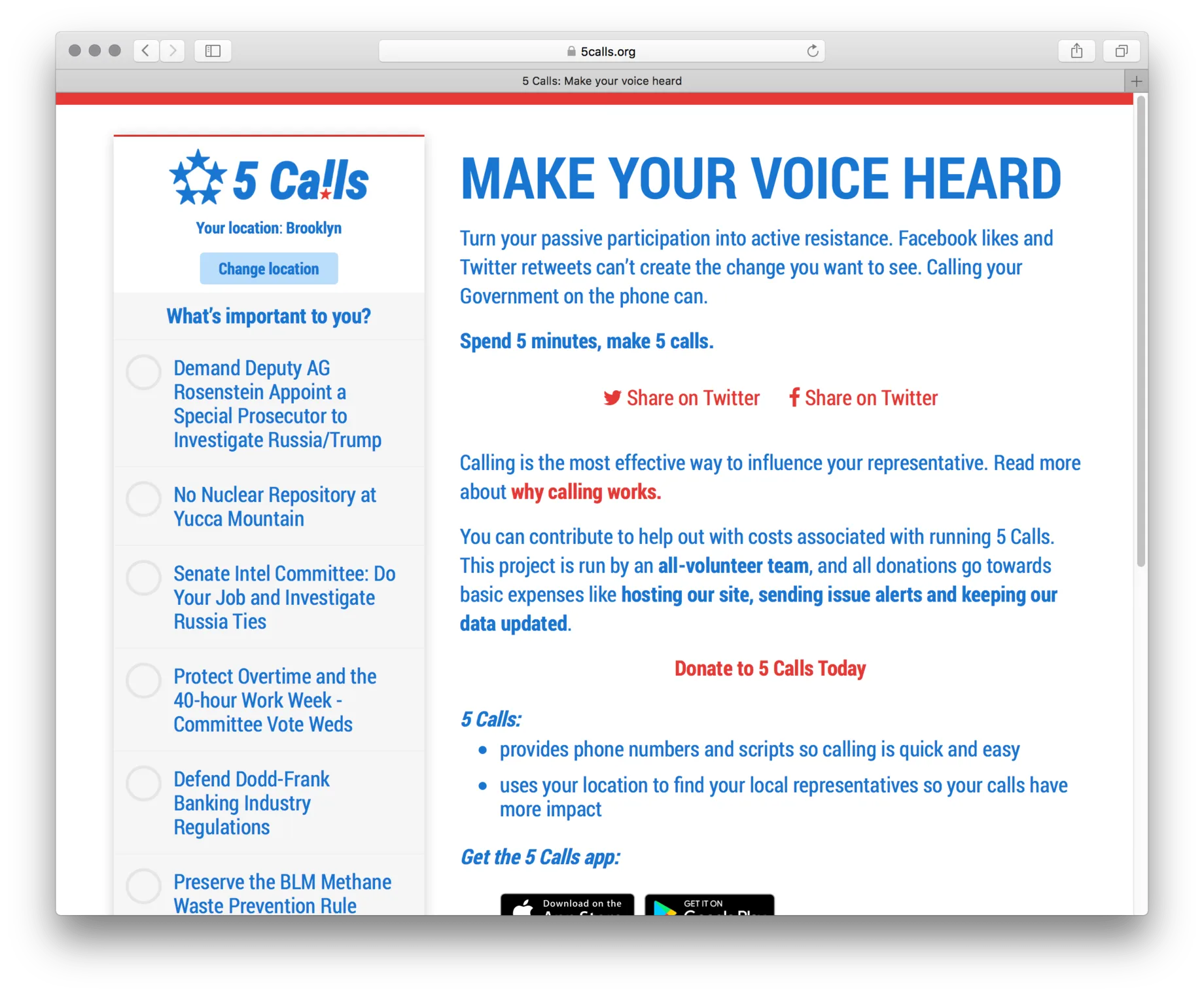 5Calls is a super-simple web app that makes it easy to get in touch with your government representatives, provides useful context around the issues you care about and guides you on how to communicate your approval or dissent. It's made me 1000% more politically active, aware and empowered and solves a meaningful, challenging and important problem.
CallParty is pretty similar, but instead of a website I check periodically, it's a Facebook Messenger bot that hits me up with more time-sensitive calls to action. Similarly, it provides useful context and an easy script to follow.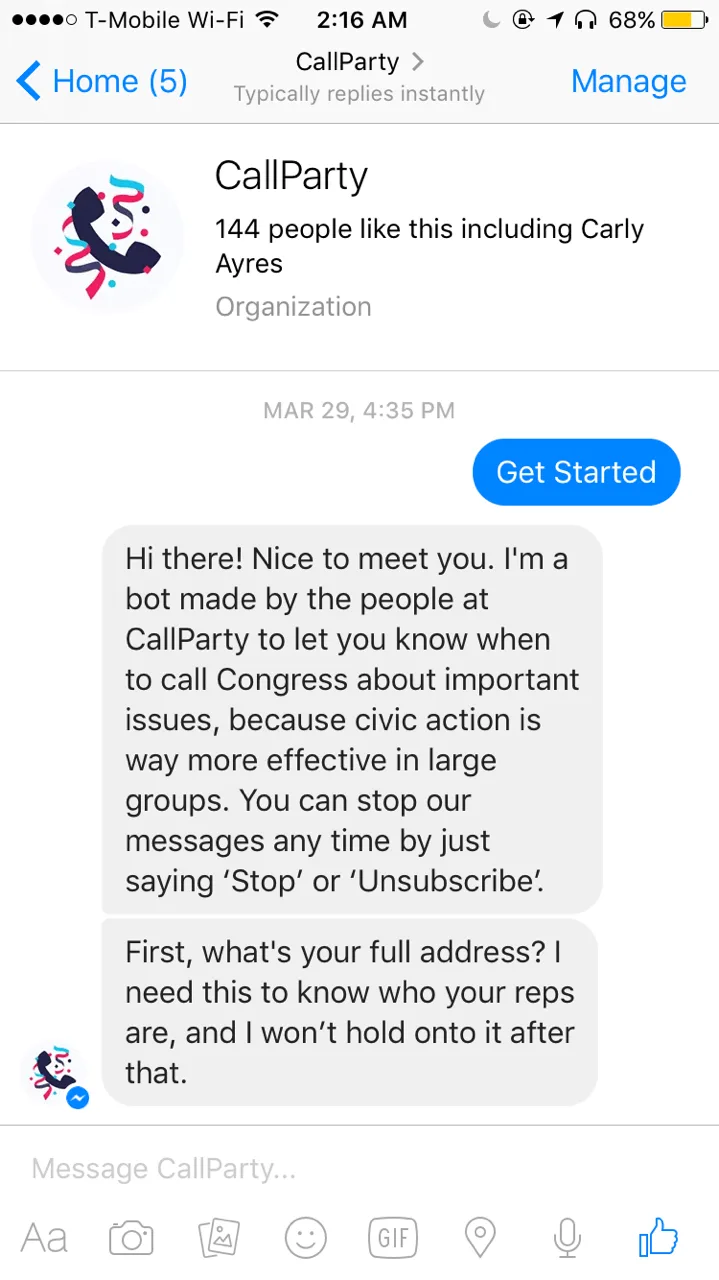 What pieces of work are you most proud of?
Honestly, the work I'm most proud of is either a work in progress here at Etsy or stuff I worked on at Twitter and Vine (RIP), none of which I can talk about. Also, increasingly, the work I'm most proud of is less visual and more strategic and requires that I give a ton of context, which makes it harder to share easily. I'm aware that's the most abstract and least satisfying answer of all time, so here's some old work I did for Jukely, a concert subscription service startup, on their iOS and Android apps.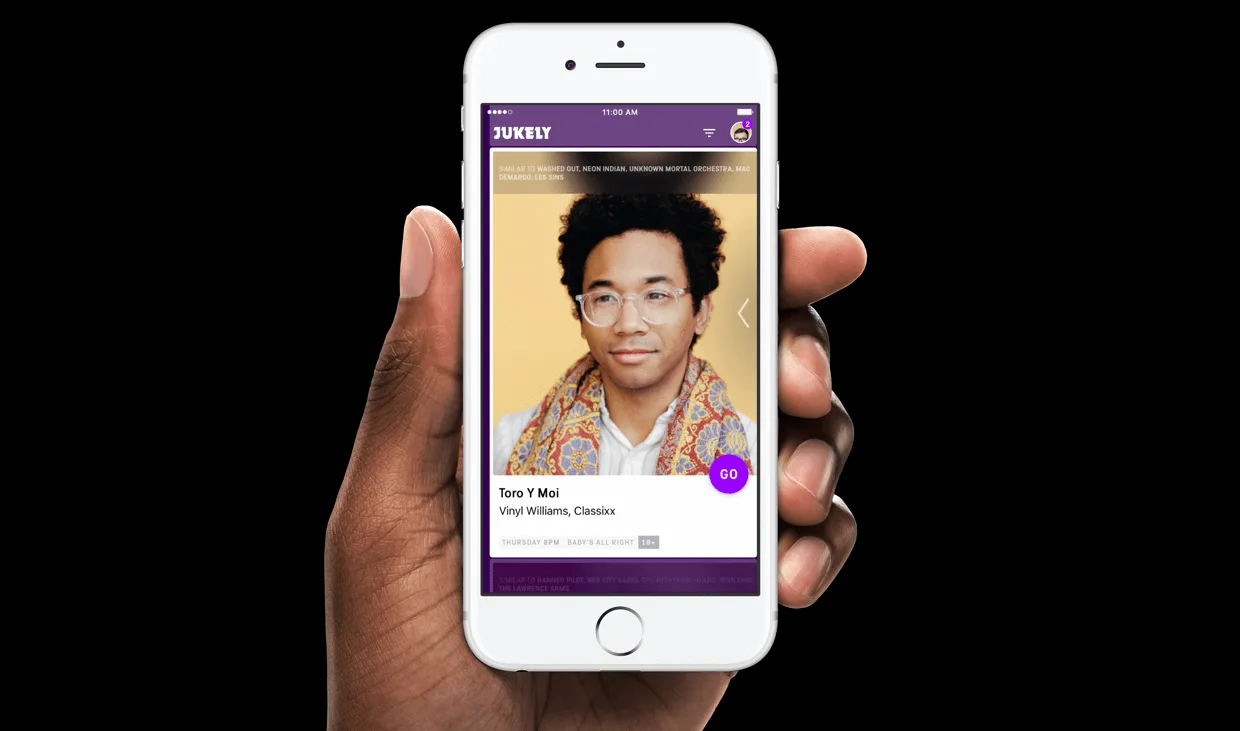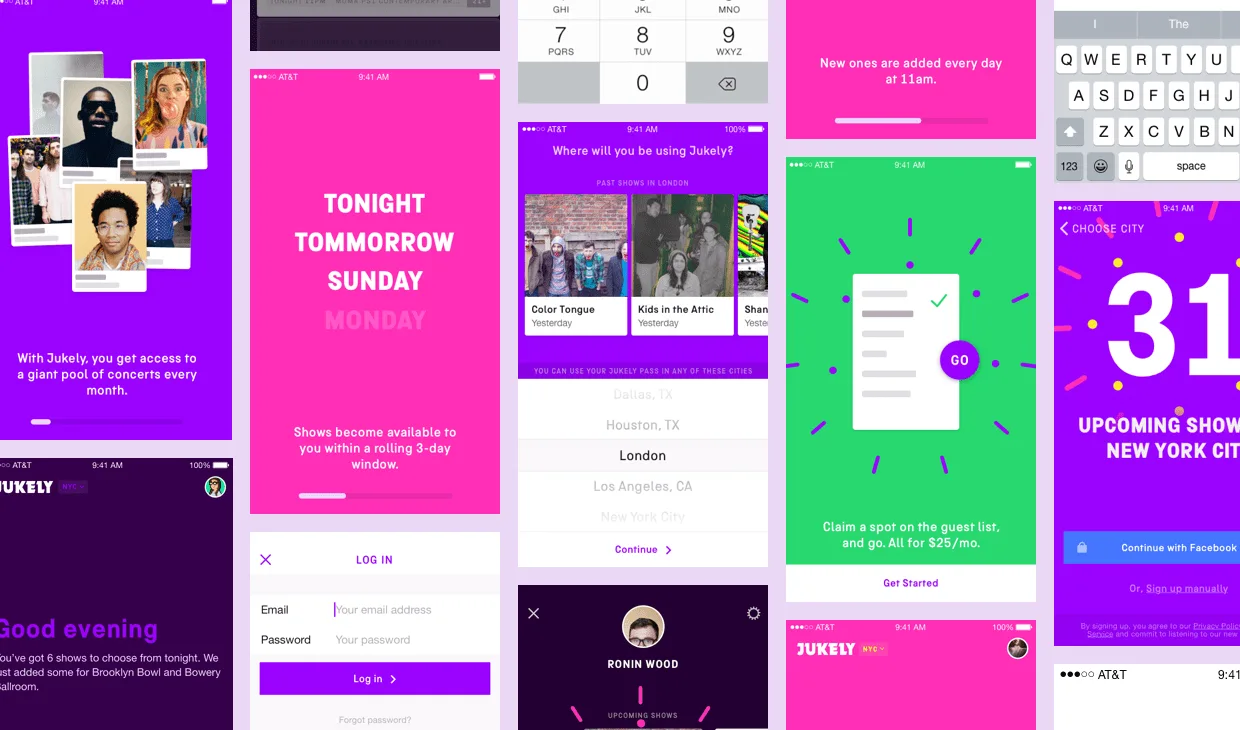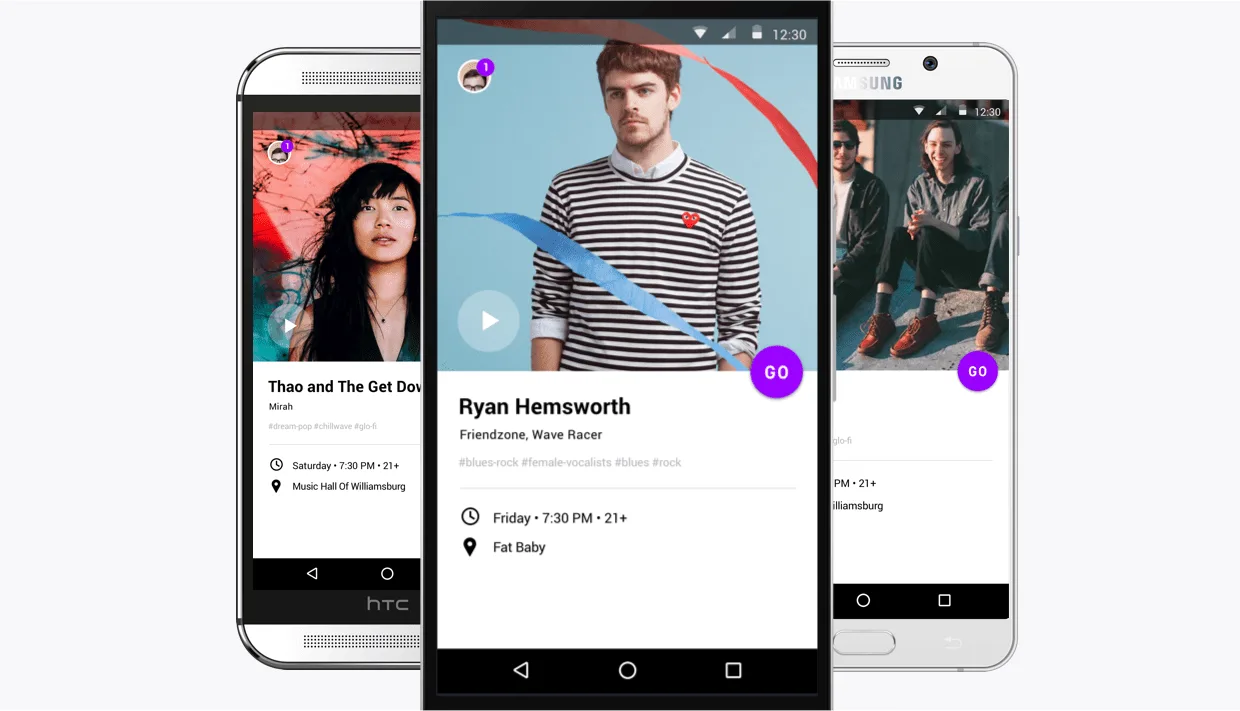 What design challenge do you face at your company?
Currently, I work on the core platform team, so a lot of my work is systems based and directly impacts the work of other product teams at Etsy. Consequently, the number of tradeoffs and considerations I have to think through to solve seemingly small problems is much bigger than anywhere else I've worked, and the stakes are higher working on tools that many people around the world depend on to make a living and support their families.
Any advice for ambitious designers?
Don't be afraid, embarrassed or shy about asking for help. Make friends. Develop and articulate a strong process for approaching, solving and reflecting on problems. Look outside your industry for problems to solve too, because hell, there are a lot of them. Consider your privilege and unconscious biases, listen more often than you talk, look for a mentor, prioritize work-life balance and, most importantly, be kind.
Anything you want to promote or plug?
You can follow me on Twitter, I guess? Also, if you're a person of color in tech, check out Good For PoC, a growing list of companies providing safe and inclusive work environments for people of color.