What led you into design?
Umm. It was not such an obvious option. All my life I've enjoyed working and learning (most of all) a huge variety of things. That's the main reason why I could not even think of me having to do the same thing every day for the rest of my life.
But the one thing I did knew certainly was that art in one or another form of it had to be part of my everyday.
It took me a while to find my way, I began studying graphic design and architecture, all at the same time. That opened a huge range of options for me. Being a Libra person makes taking decisions a bit harder.
After a few years, I realized that GD has a huge range of activities and applications, and working on that area would make me be in touch with everything I enjoy making. I realized that everything surrounding us, every little thing is designed, is thought by someone. And through design we could improve the places where we move. That thinking was the one that make me be in love with what I do for living.
What does a typical day look like?
I usuallly woke up early in the morning, have a little breakfast and begin to work in the studio. Morning is my gold hour, my mind works better, and I am more focused. So I take advantage of it and immerse me immediately in the project in course.
The studio is led by Tomas and me, but when it comes to big projects we are used to working with a multidisciplined team, each one in different cities. That's why we usually have virtual meetings, so we can organize tasking or work all together if it's needed.
Being a small studio lend us to manage time between administration, project management, new business and design. It faces us to be multitasking as well. The good part of it is that allow us two have control and flexibility about organizing our time. After work, several days I go swimming and other I rehearse with my music band. Weekend are often filled with friend plans.
What's your workstation setup?
Simple! I don't function well in clutter. In general, things on my desktop vary depending on the project I am working on. Sometimes it is more organized and sometimes full of samples of mate-rials, papers and sketches.
Where do you go to get inspired?
I believe inspiration surround us. It works for me to be outside, in nature, also travel and get out of daily landscapes. I believe travelling as a way of collecting materials and ideas that are kept in some place inside your mind.
There are some simple things I encounter inspiring as well, art exhibitions, going out to eat at a nice restaurant, watching films and interviews on people I admire.
What product have you recently seen that made you think this is great design?
My guitar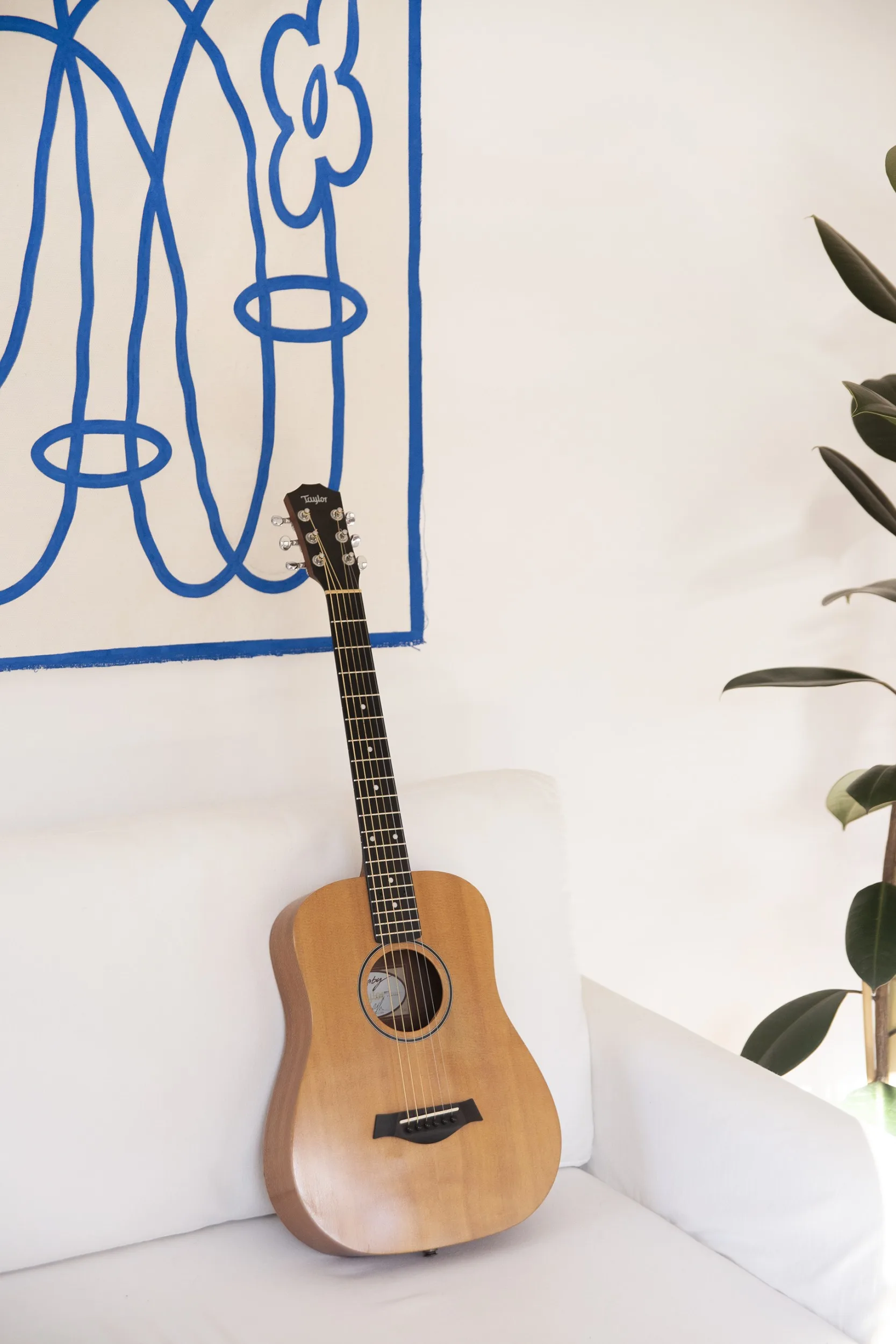 What pieces of work are you most proud of?
I really like the work we have created for Guarida.
What design challenges do you face at your company?
We face what I think every small studio has to face. Mainly amount of work at one time. We are becoming more selective and sometimes turning down exciting projects because we don't have enough hours in the day. So I think the biggest challenge is finding a way to get more creative minds into the studio without losing control over what we do.
What music do you listen to whilst designing?
Any advice for ambitious designers?
Enjoy each project, research and sketch before starting to design, because it always takes us to more interesting places. Do not stay with the first idea.
Anything you want to promote or plug?
Our Instagram @unbarco.estudio and our website