What led you into design?
I fondly remember the excitement of buying my first album using my saved-up pocket money. What caught my eye were the beautiful album covers, particularly the special editions. In record stores, I would spend hours soaking in the music and admiring the fascinating album covers.
For me, the beauty of the artwork on the cover greatly impacted my appreciation of the music. I noted small details, like the paper quality, and special touches like foil stamping or debossing. As I looked closer, I realized the careful craftsmanship that went into each design. This realization ignited my curiosity and inspired me to create.
As time passed, I became active in my local music scene, designing various materials for my band. My work caught people's attention, leading me to create album covers, posters, and websites for others. Initially, I envisioned a career in the music industry, but life had other plans. Even though my path changed, my passion for music and design remains a guiding force in my life. Music was the connective tissue between me and design.
What does a typical day look like?
6:00 am: My day starts bright and early when our two-year-old daughter makes us jump out of bed. I then prepare breakfast for the family and have a cup of coffee before taking our poodle Coco out for a walk. It's so nice to get our bodies moving and get some fresh air come rain or shine.
8:30 am: Once I've dropped off my daughter at kindergarten, I hop on my bike and cycle to MAD's studio in Kreuzberg.
9:30 am: My colleagues begin to trickle in. We start the day with a quick check-in and another cup of coffee before getting the design engines rolling. Mornings are usually all about uninterrupted focus.
11:30 am: Before lunch, we show each other what we've been working on and offer constructive feedback.
12:00 am: Lunch is a true team ritual. We always get out, grab food as a team, chat, and refuel. Fridays are for burgers.
5:00 pm: As the day progresses, we power through our tasks. We check in again, ensuring we're all on the same page, before wrapping up for the day.
6:00 pm: After work, I head back home to my family, where we enjoy dinner together.
7:30 pm: Once my daughter is asleep and to unwind from the day, my wife and I spend the rest of the evening, depending on our mood: either with mindful activities like yoga or meditation, with Netflix, or a glass of wine and chatting.
9:30 pm: Finally, it's time to get some rest, ready to tackle another day tomorrow.
What's your workstation setup?
I enjoy a straightforward setup because I want to change my work environment whenever I want. My main computer is a 16" Apple MacBook Pro. At the studio, I additionally use an LG Ultrafine 5k, a Logitech MX Master 3S mouse, and a Shure MV7 microphone. I also use my AirPods Pro and iPhone 14 Pro with Apple's continuity camera feature when I'm on the go. In addition, I also use a foldable stand for my MacBook Pro called Nexstand—it folds and travels easily.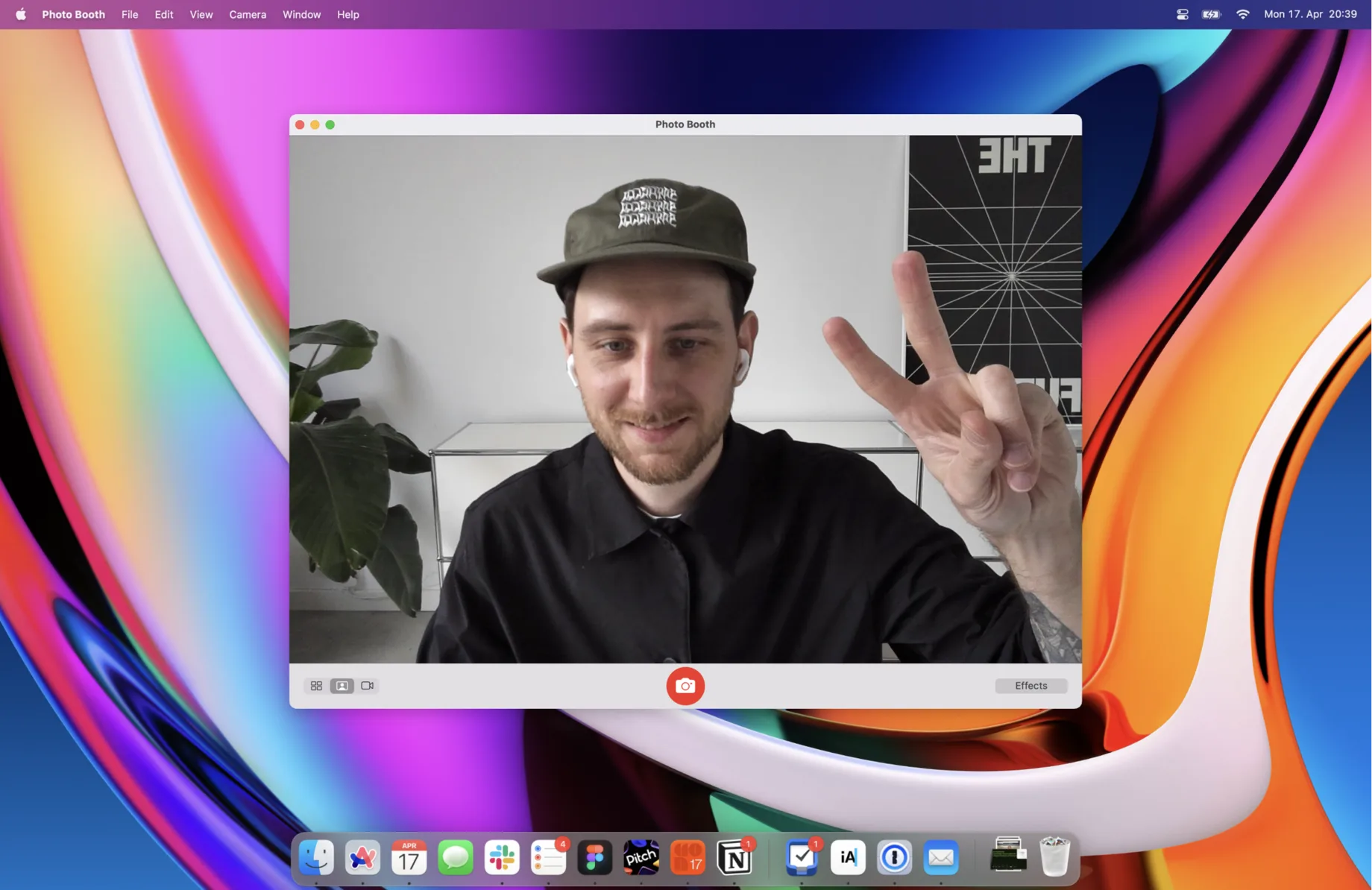 Where do you go to get inspired?
The beauty of life often lies in small and seemingly insignificant moments. Seeing how our daughter wholeheartedly lives in the moment is a true inspiration, especially because it's something that I find incredibly challenging.
I also love to travel and immerse myself in diverse cultures and explore different ways of life. Travelling truly opens one's eyes to the multitude of ways people approach similar challenges.
Lastly, fashion and furniture design are other areas that I find incredibly captivating. The art of creating timeless pieces with carefully sourced materials and deliberate attention to every aspect of the production process is truly inspiring.
Through these experiences, I am reminded that there is beauty in the details, and each person has a unique perspective that can bring something special to the world. May we all continue to seek out inspiration in the ordinary and extraordinary moments of our lives.
What product have you recently seen that made you think this is great design?
The North Face Urban Exploration Collection. It's only available through select stores in Asia. It's a city-inspired capsule collection that blends urban life with nature. Hong Kong especially has unpredictable weather. It can go from sunshine to light or heavy rain in no time, and they combine lifestyle with technical gear that serves one well in the city. It seems like a perfect blend between a high fashion and a technical fashion brand—well-crafted silhouettes with greatly sourced materials for a well-considered use case. It doesn't seem like a mass product; it has more of an R&D vibe. I found it very exhilarating when I saw it for the first time.
What pieces of work are you most proud of?
As I reflect on my journey with MAD, I feel a sense of pride for what Sebastian and I have accomplished. From its inception, we poured our hearts and souls into building a company that embodies our vision and values. It wasn't just about creating a profitable venture, but also about cultivating a culture of collaboration and creativity that inspires us every day.
And we've achieved so much more than we initially thought possible. We managed to bootstrap our way to success, bringing on board a talented team of individuals who share our passion for innovation and excellence. And when COVID struck and the tech industry was plunged into crisis, we didn't stumble. Instead, we dug deep and found ways to adapt.
Founding and growing MAD has been one of the most challenging and rewarding experiences of my professional life. It has taught me the power of perseverance, the importance of teamwork, and the joy of seeing our ideas come to life.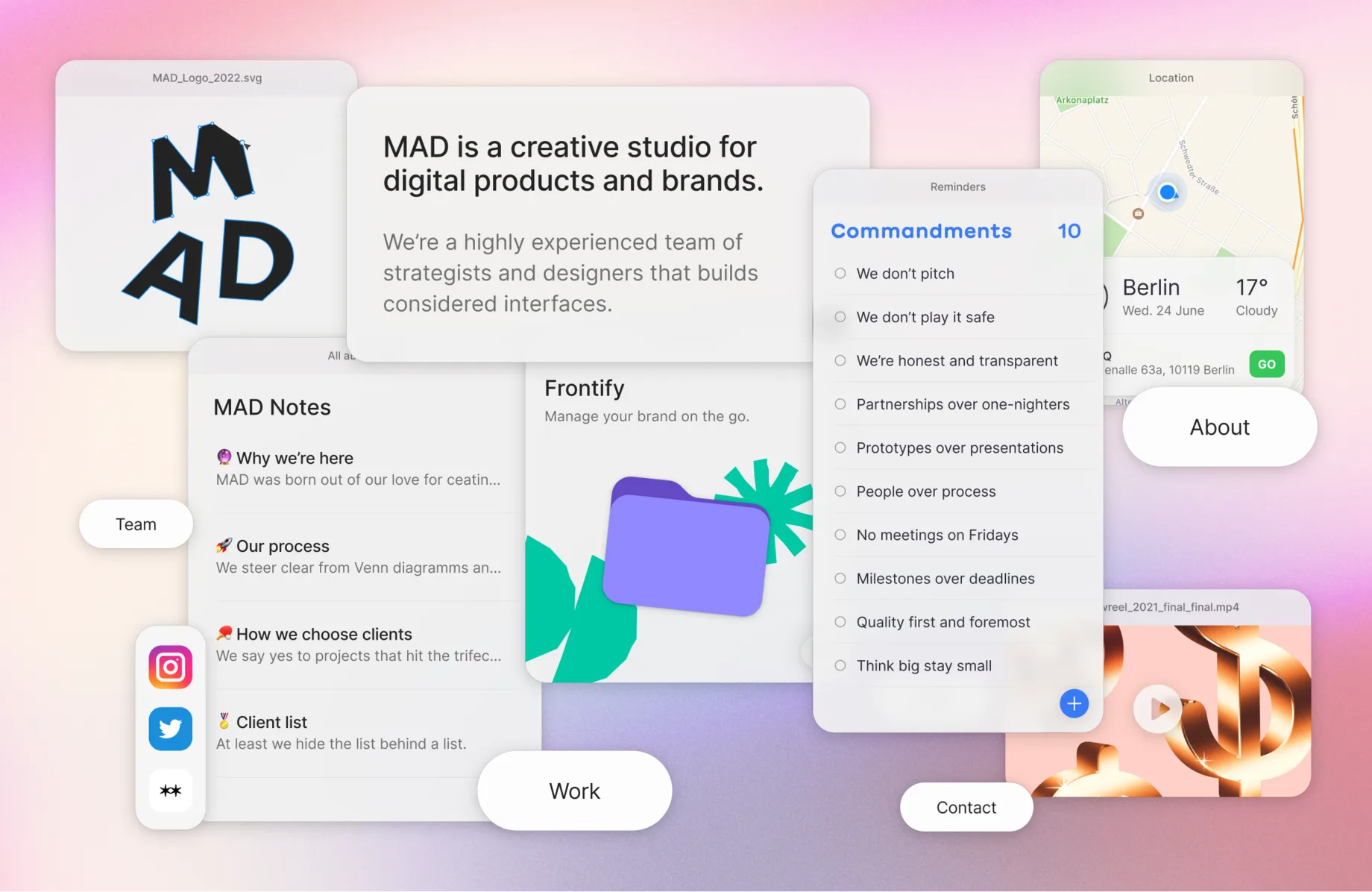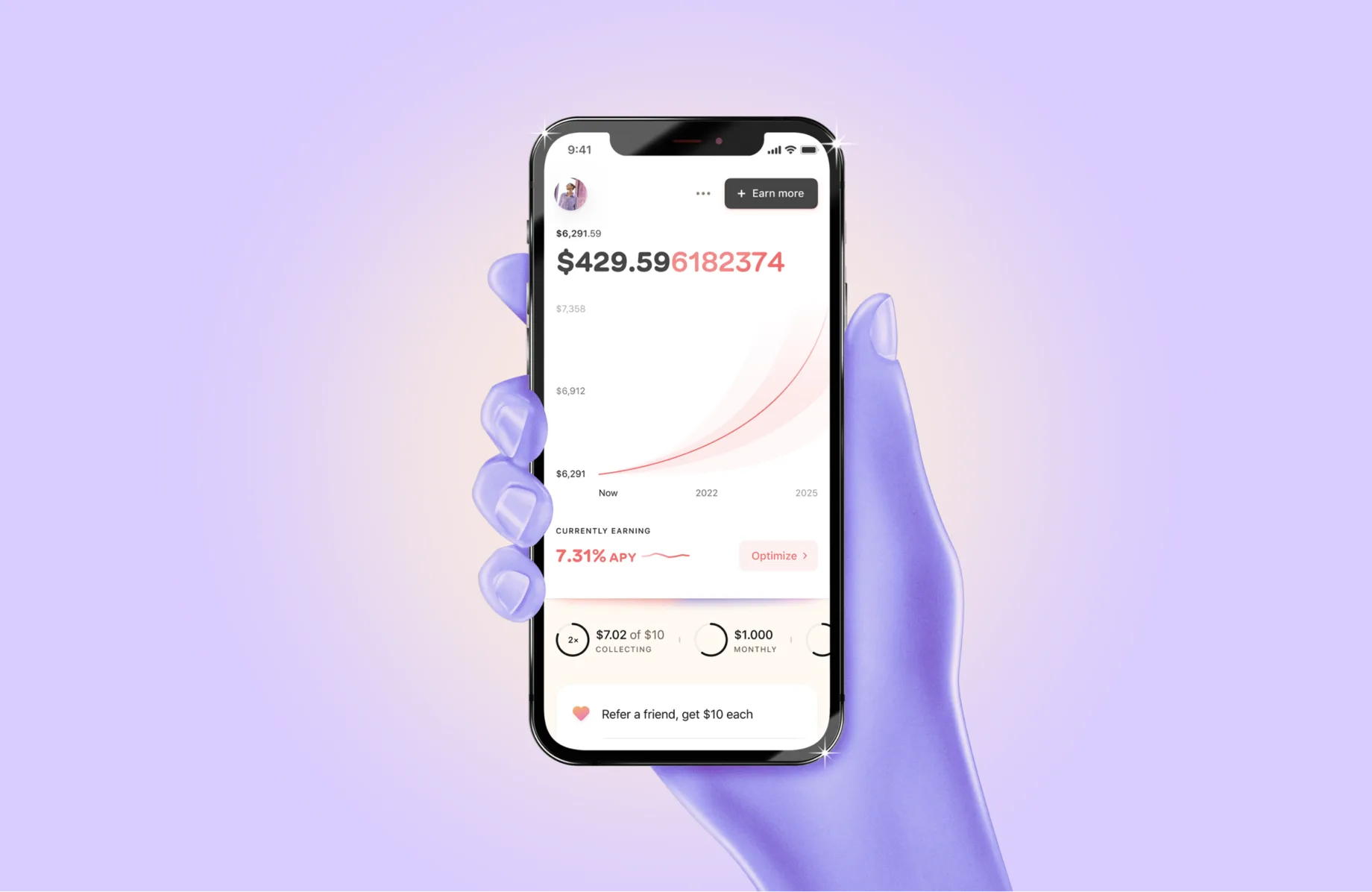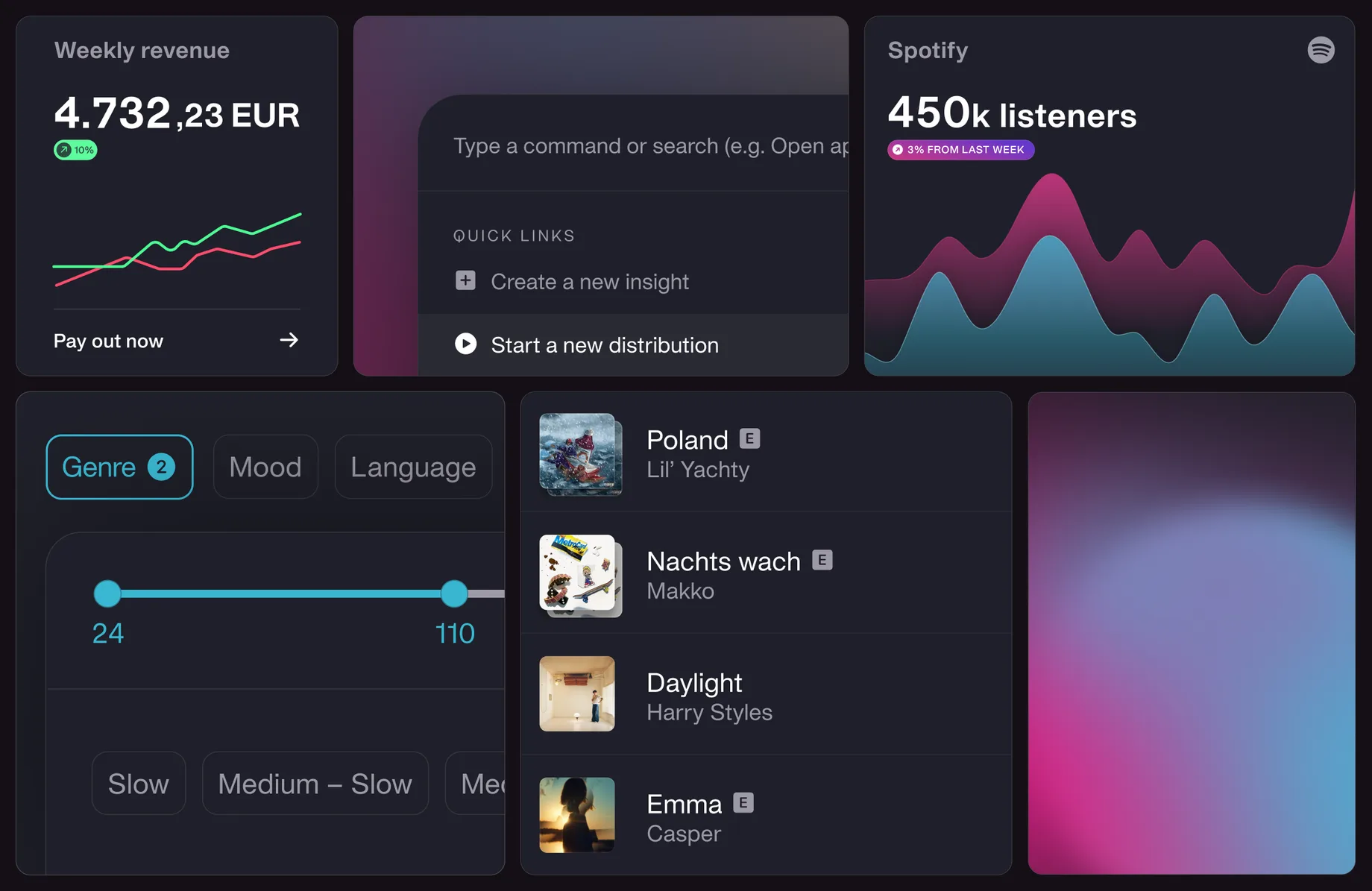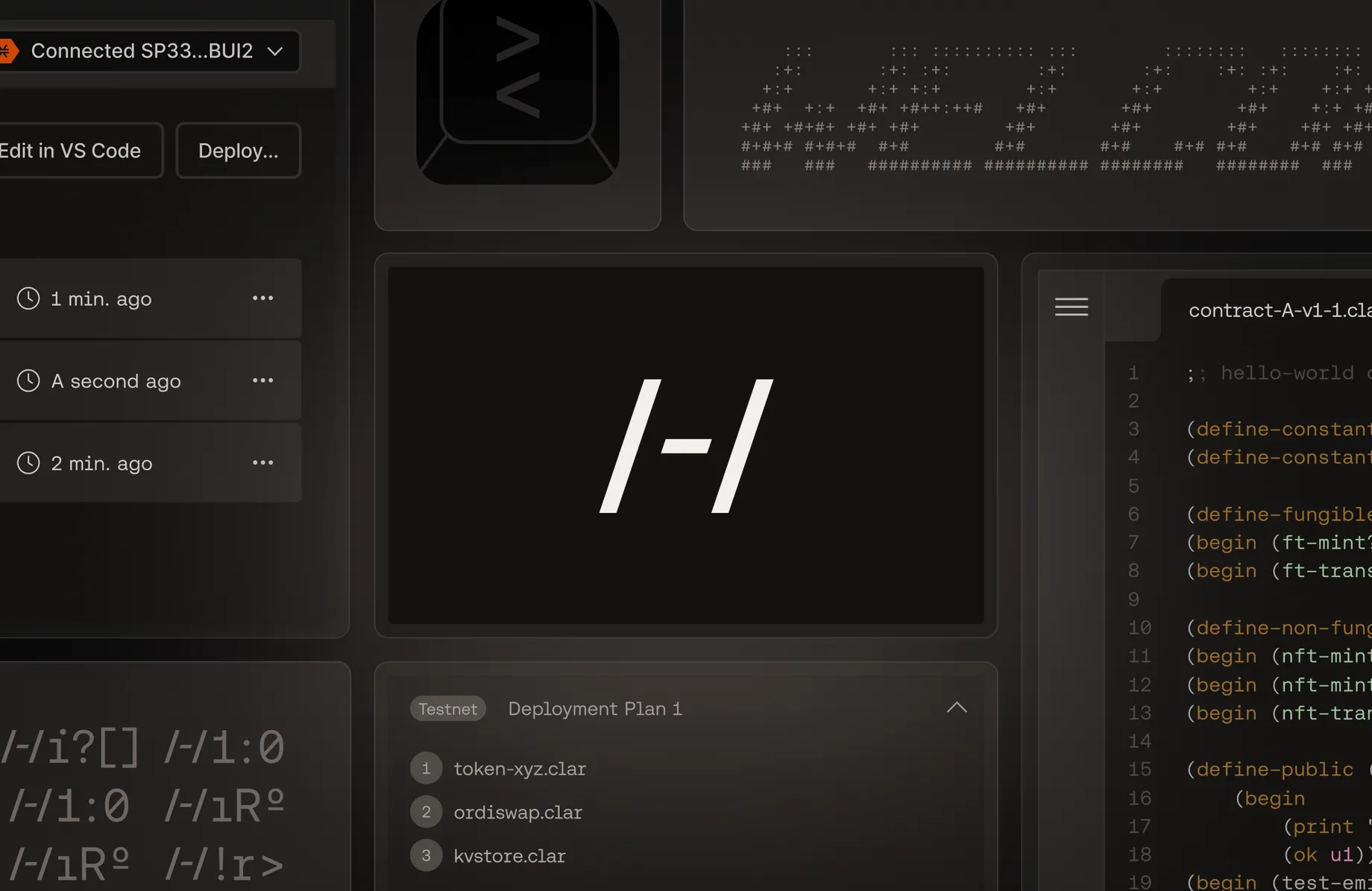 What design challenges do you face at your company?
As a business, we always strive to improve and innovate. However, we also need to balance this with keeping our clients happy and satisfied with our work. Our industry may stay the same, but our clients' needs constantly evolve.
Finding a balance between pushing the envelope and delivering a tried-and-tested solution can be challenging. We want to try new things that are exciting for both our clients and us, but we also need to deliver results that our clients can trust.
While clients come to us for our previous work, we cannot simply repeat ourselves and risk stagnation. It is essential to take calculated risks to grow and progress, even if that means stepping out of our comfort zone.
Overall, our goal is to deliver effective and interesting solutions that meet our client's needs while pushing the boundaries of what is possible in our industry.
What music do you listen to whilst designing?
Any advice for ambitious designers?
Take your time. Success in design is not about climbing the corporate ladder or achieving titles quickly. Instead, it's about constantly learning, growing, and participating in the creative process.
As you progress in your career, remember to focus on developing essential skills such as effective communication, confident presentation, and decision-making. Don't be afraid to take risks, explore new ideas, and make mistakes along the way. These experiences will help build your confidence and shape your creative instincts.
Trust your gut and listen carefully to feedback wherever it may come from. Learn to make decisions and when to go offbeat or stick to conventions.
Design is a journey, not a destination. It requires patience, dedication, and a willingness to learn from every experience. So go ahead, play, experiment, and embrace the challenges that come your way. This is a long and rewarding career, so take your time, enjoy the ride, and strive for excellence.
Anything you want to promote or plug?
If you want to find more about MAD go checkout out our website and Instagram. I'm easy to find on Twitter, LinkedIn and Instagram. It'd be great to connect.