What led you into design?
After realizing I was probably not going to make it to the NBA (which happened in 4th grade but a small part of me remains hopeful), the only thing I've ever wanted to be is a designer. My parents were early adopters of Apple computers, which sparked my interest in tech and design from a young age. In elementary school I used ClarisWorks to design a monthly, 30 page Sports Illustrated knock-off (complete with made up advertisements) for my best friend. I learned about "graphic design" in high school and spent my senior year building a portfolio to apply to art schools.

During my first year of college I posted my work online which attracted enough clients to start a small freelance business. I quickly realized that I was learning (and making) a lot more from working with clients than I was in the classroom, so I condensed my course schedule to graduate a year early. In my last year of school I wrote down "work at Google" as a personal goal, so I applied online a couple of months before graduating since that was the only logical step I knew how to take. 

To my shock I landed an interview and made it through the hiring process. I started at Google shortly after turning 21, and through a few outstanding mentors there I was able to build an excellent foundation in product design and user experience. 
What does a typical day look like?
I pick a black or grey shirt from my embarrassingly stereotypical designer wardrobe of black or grey shirts, I meet/Slack/laugh/design with coworkers, I eat lunch with my wife (an aspect of working from home that I'll miss when I return to the office post-pandemic) and I might make a quick trip to get an afternoon coffee.
What's your workstation setup?
Where do you go to get inspired?
Writing, music, sports, photography, and architecture are common sources of inspiration (recently I've been drawing a lot from Karimoku Case Study, Fujiwara / Muro, Tobe Nwigwe, Iamdoechii, Akilah Townsend, and Logan Maxwell Hagege).
I'm also inspired by the quality of writing and unique perspectives provided by platforms like The Markup, Real Life, The Pudding, Every, Capital B, as well as individuals like Robin Sloan and Vicki Boykis. 
But what inspires me most is seeing others pursue excellence and entrepreneurship, regardless of scale or field. Being around the energy and drive of people taking steps to set and achieve their goals – shaping new realities and futures – is incredibly life giving.
What product have you recently seen that made you think this is great design?
If it's ok I'd like to share three products (I've purchased each over the past year, so my appreciation is genuine).
First is the Malone court sneaker from CLAE, which is my go-to shoe for daily wear. There are two details in the design that I think set it apart from similar tennis shoes: the profile, and how the gum tread dips between the toe and the heel.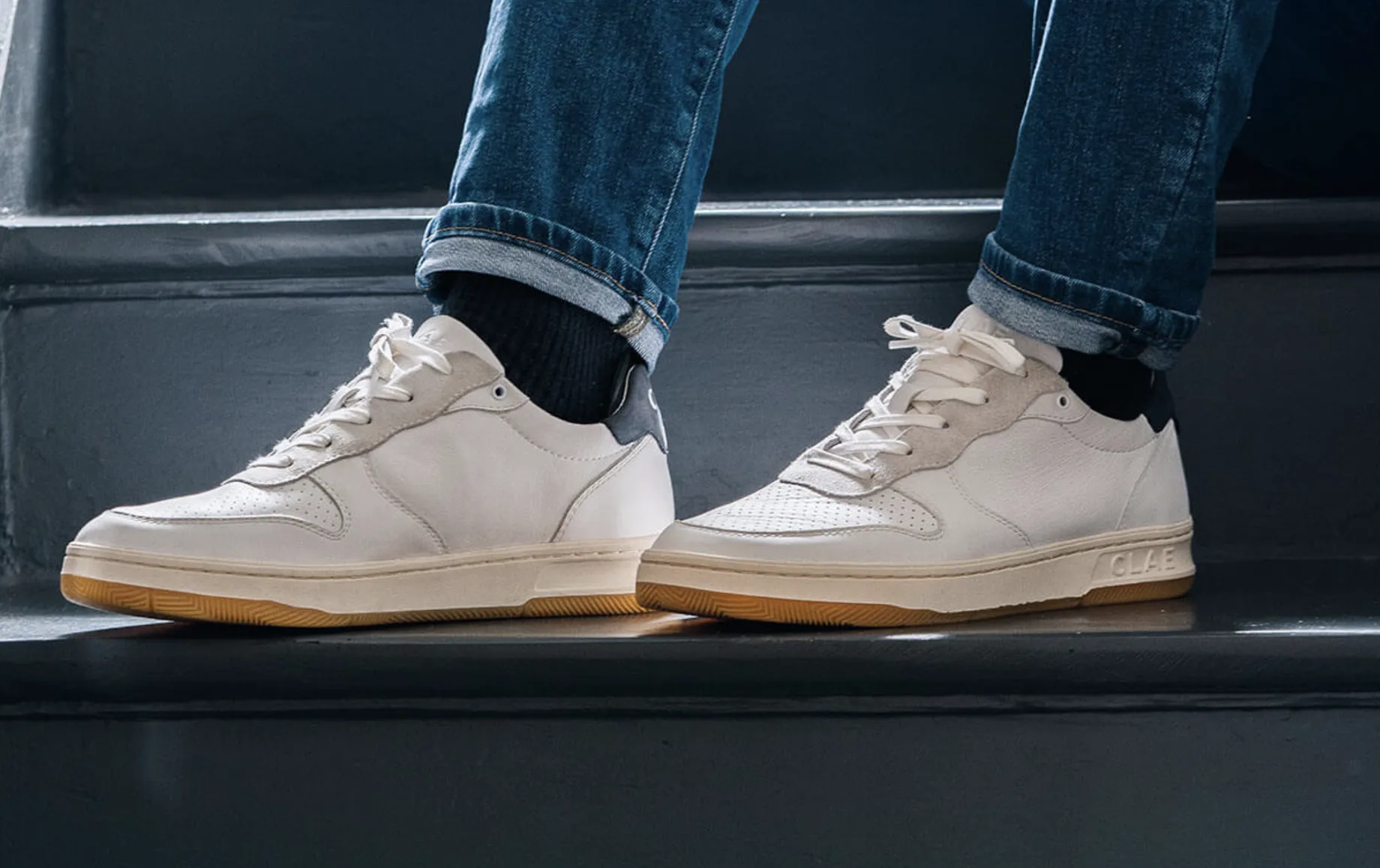 The second is Kissa by Kissa, a book by Craig Mod that he describes being "about walking 1,000+km of the countryside of Japan along the ancient Nakasendō highway, the culture of toast (toast!), and mid-twentieth century Japanese cafés called kissaten." I love every artifact Craig makes – he's a big inspiration to me – because I can feel how much he loves making them himself.
The third is the Copenhague 30 dining table from Hay. When my friend saw it for the first time he said, "if that table were any more minimal it would only have 3 legs." My favorite details of the table are its proportions (it's slightly narrower than you'd expect) and how each corner resolves into subtle, tapered wedges.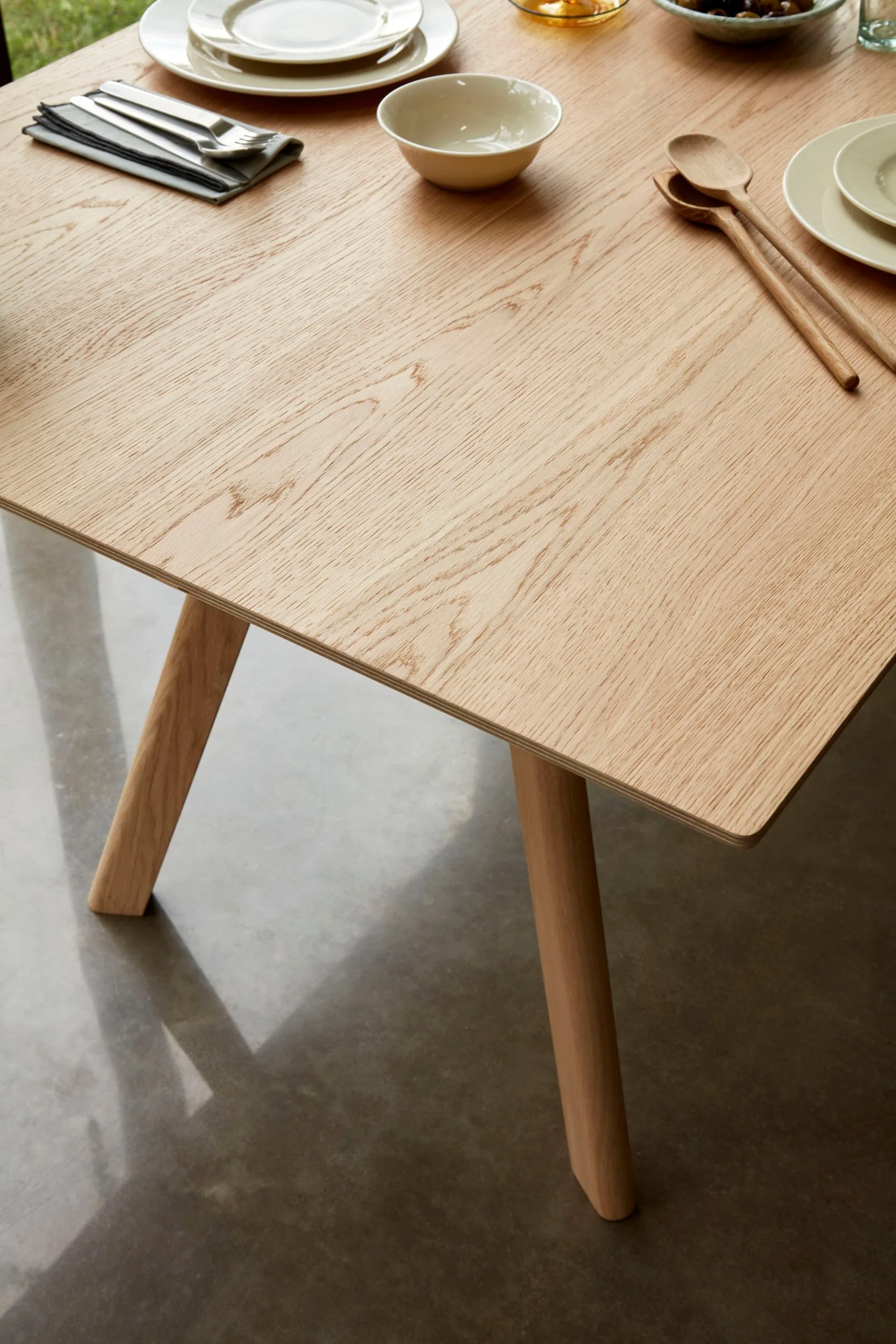 What pieces of work are you most proud of?
Joining an early stage startup and helping mold the design, business, and culture of a growing company from the ground up has been one of the most rewarding experiences of my life. 
What design challenges do you face at your company?
Because we're in a nascent field (we build software tools for developing self driving cars), the UX problems we face are fundamentally new. Often professional tools or the best consumer products only have to focus on solving complex problems in one space (eg. 2D vs. 3D creation tools), but we have to solve for workflows across multiple, complex problem spaces: traditional software development (like GitHub), real world location and space (like Google Maps), video (like YouTube), and data management (like Snowflake), to name just a few.
As a result, our design team has to build novel UX solutions instead of referencing existing workflows and patterns found in software products today. 
What music do you listen to whilst designing?
Any advice for ambitious designers?
Your level of execution will always lag behind your taste (Ira Glass provides great perspective on this), which means your ceiling as a designer is determined by your taste. So focus on developing your taste and put in the work necessary to continuously improve your level of execution. If you're interested in moving into a leadership role, then learning how design contributes to the bottom line of a business is critical.
Anything you want to promote or plug?
Outside of work, I run the Tiny Tree Grant, a $500 grant for solo creators (the website doesn't yet feature all the creators who I've given grants to).
My friend and I also launched Temporary Goods, a pop-up line of limited edition apparel rooted in the spirit of Northern California.