What led you into design?
I somehow always knew that I'm interested in design, just didn't know what kind. I completed a masters degree in Interior and Spatial Design and pretty quickly realized it is not the right fit for me. After experimenting with furniture and consulting I found my calling - designing digital experiences. I love how dynamic and ever evolving this field is. I too can't sit still for too long so it's exactly right. 
What does a typical day look like?
I wake up early - around 5.30am. I love unrushed mornings, especially reading in bed. I head to the gym or exercise at home, have breakfast and sip green tea at my desk by 8.30am.
I work from my apartment and really enjoy having quiet space and my favorite objects around. People I work with are mainly on the West coast so I get to have a lot of focus time without any meetings until afternoon. I really think this creates perfect balance for a productive day. In the evenings I work on personal projects or head out to dinner with friends.
What's your workstation setup?
Where do you go to get inspired?
I think my best ideas come when I'm not overstimulated, borderline bored. They often come as written notes rather than visual sketches. It could be that writing helps me organize my thoughts and get to the essence of the problem. I love going to art galleries and museums, New York is a true paradise for it. I often read non fiction books or articles on biology, art or geopolitics and try to travel as much as possible.
What product have you recently seen that made you think this is great design?
It's not new, but now that I use it every day I can fully appreciate how well it's done - Duolingo. I love how clear your progress is shown and all the little nudges to get you to do just one more lesson. I really applaud all the work that went into transforming the learning experience into something fun, if not addictive. 
What pieces of work are you most proud of?
I'm too Eastern European to be proud of my work… I am however very happy to be able to grow my passion and work on a product that provides mental and physical benefits to people. Working out is a big part of my life and being able to bring it closer to people through design is an amazing achievement.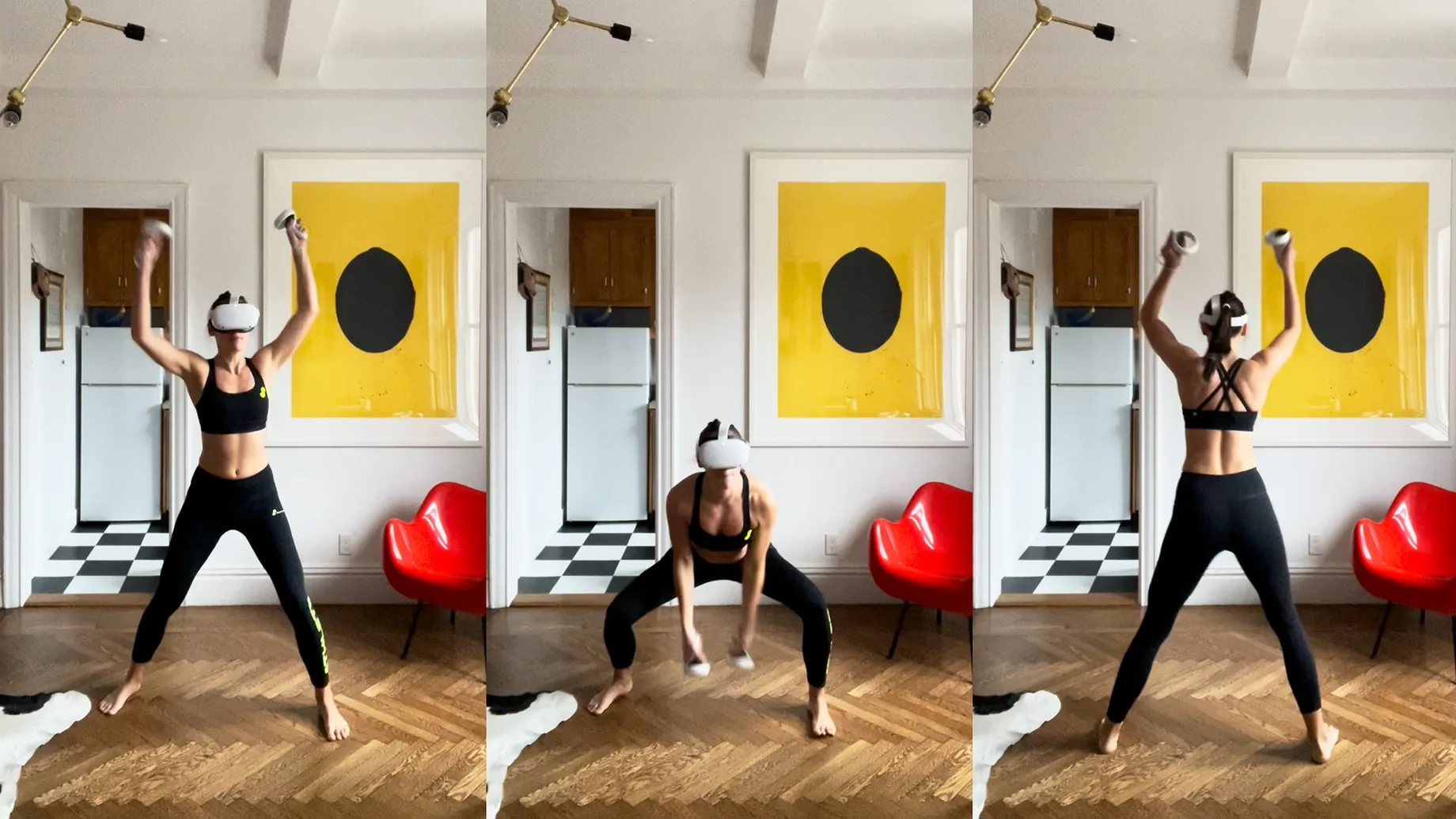 What design challenges do you face at your company?
The toughest, yet the most exciting challenge - how can we make it the best it can be. I'm very lucky that we often have the luxury of time and resources to really innovate and push boundaries. We truly get to shape what VR experiences of the future can be. It's very difficult and sometimes frustrating, but it's the only way to grow and bring meaning. 
What music do you listen to whilst designing?
Any advice for ambitious designers?
Have interests outside of design, meet people who are different than you. I believe successful designers need to observe what is happening in the world around them and shape opinions of their own. Very interesting projects happen through the combination of design and another interest whether it's bird watching or quantum physics. Another important thing is having good relationships with people you work with. You can't do everything yourself so kindness goes a long way.
Anything you want to promote or plug?
You can find me on instagram @clickthelight