What led you into design?
I was always the "creative kid", scribbling and building little things at all times. I recognized that design was a thing for me when I started designing flyers for our first band with Photoshop. Then, of course, a website and T-Shirts had to follow.

Looking back, design was always a huge part of my life without actually realizing it. I was always curious about how things worked, e.g. special effects in movies or hyperlinks in a website. I think this curiosity is still a huge drive for me.
What does a typical day look like?
At the office, we start with coffee and then syncing. What are the goals for today? Is there feedback or input we have to follow up on? From this point, every day is different.
I try to schedule a lot of calls on one day so I have more time to focus on projects the day after. I am currently also trying to work with focus blocks: one hour without interruption for one topic. Break to sync, share, give feedback and then another focus block.
What's your workstation setup?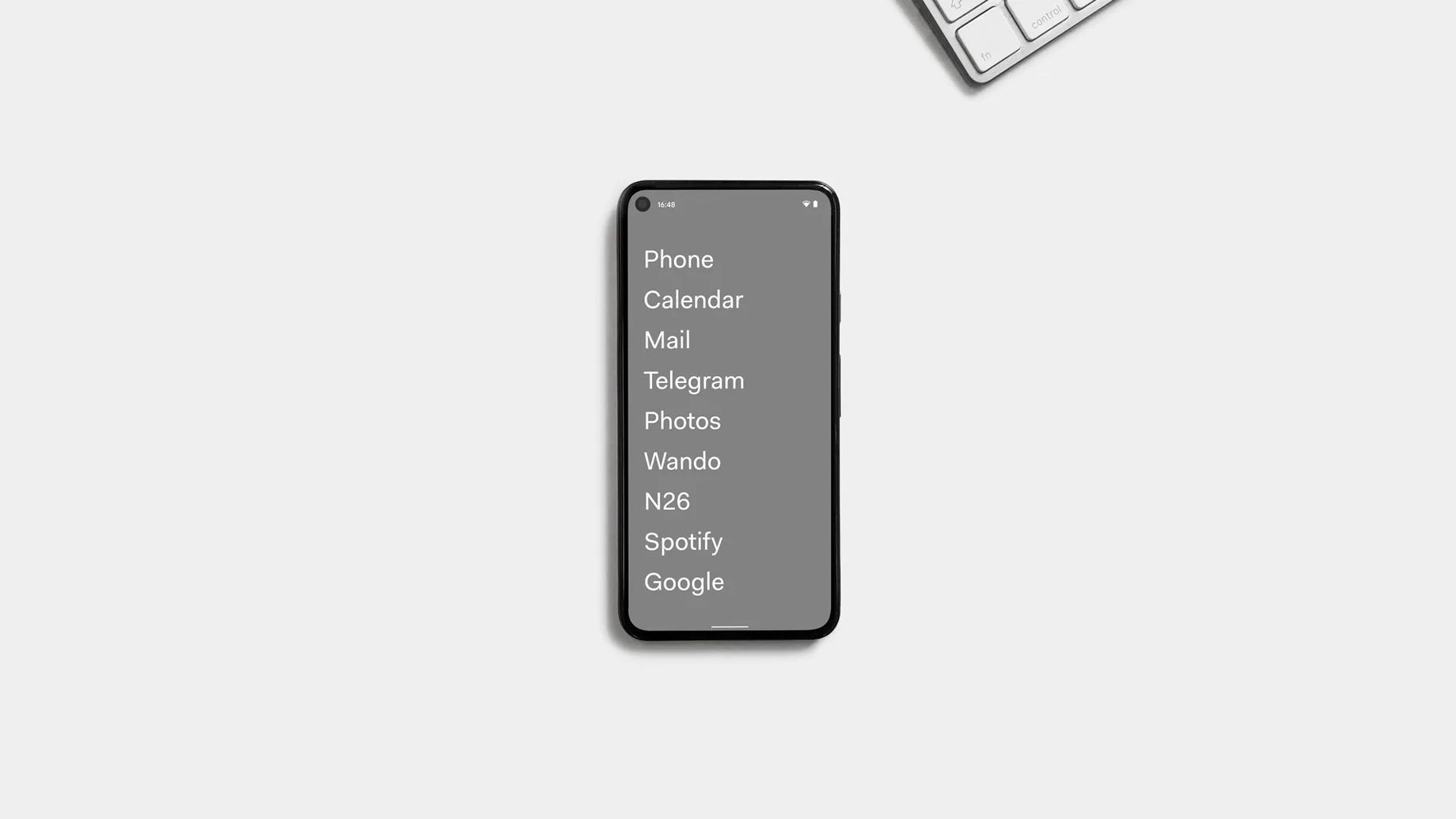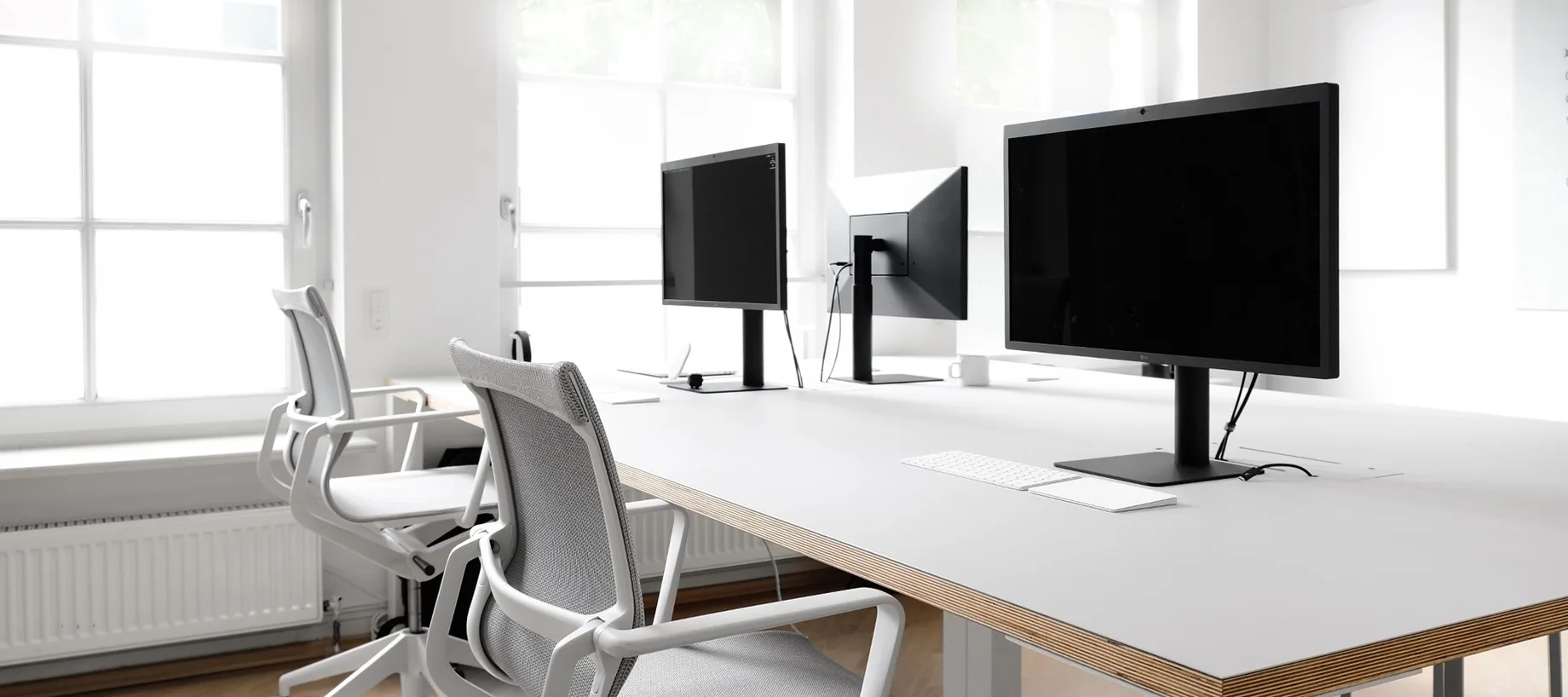 Where do you go to get inspired?
I don't get inspired in museums and such. I recognized that a lot of creative energy comes from music. Not specifically lyrics but the music itself. No matter if it's Jazz, Post Metal or House, there are so many layers and so much to find in harmonies, breaks and especially drums. The same goes for good movies. I love the sci-fi genre a lot.
Interior design and curating our apartment are also great sources of creative input for me. Seeing and experiencing how objects harmonize and complement each other in an environment is just great.
What product have you recently seen that made you think this is great design?
The HAY New Order 2.0 really got stuck with me. I love modular solutions in general and this system is very versatile but keeps everything simple.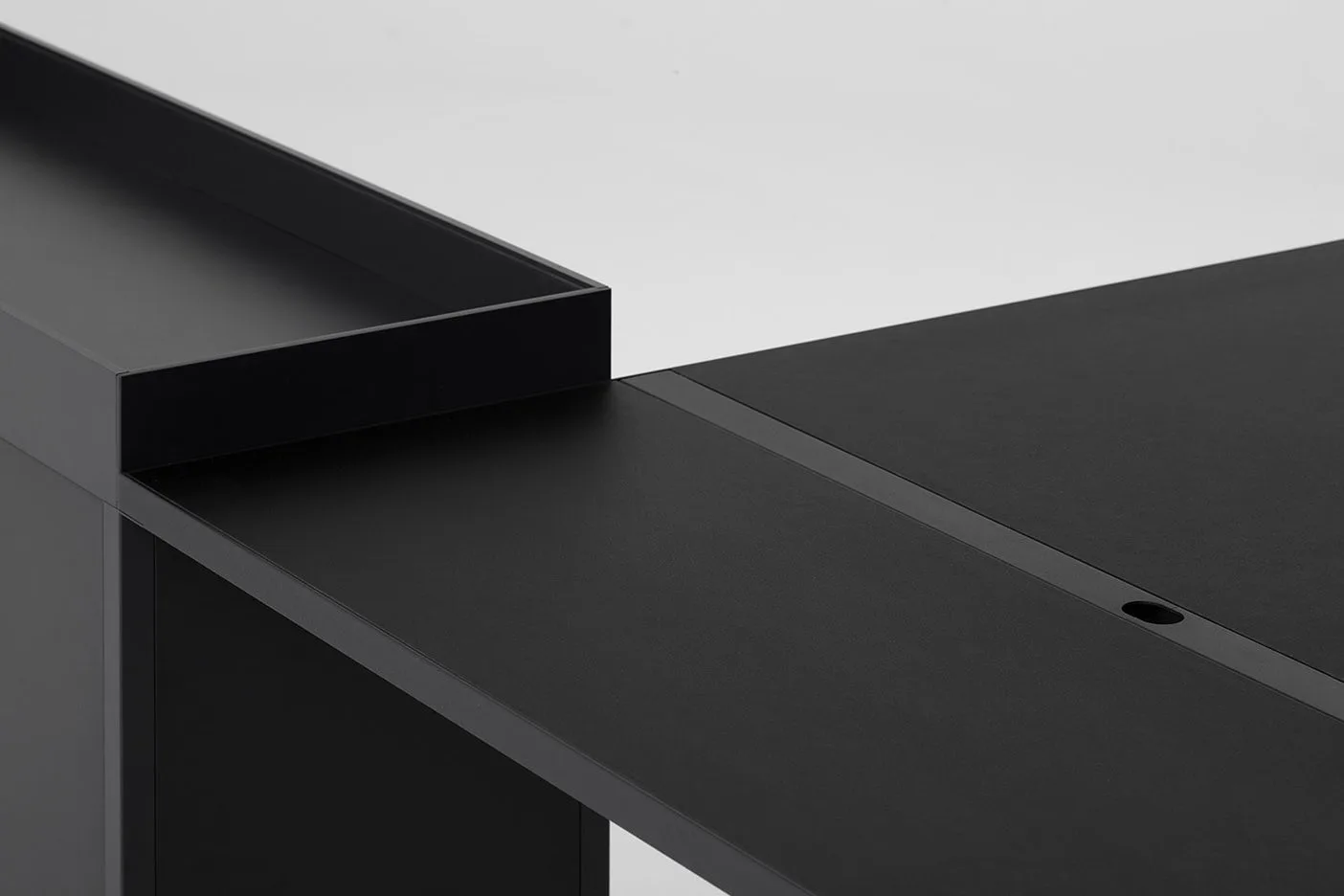 Loehr from Berlin makes incredible clean and elegant furniture. I fell in love with them.
What pieces of work are you most proud of?
Studio Lenzing as a whole. I have never put as much energy into one thing as into this studio. We have a great team of amazing and talented people fostering a great company culture. We've built some very good products and I know our best work is yet to come.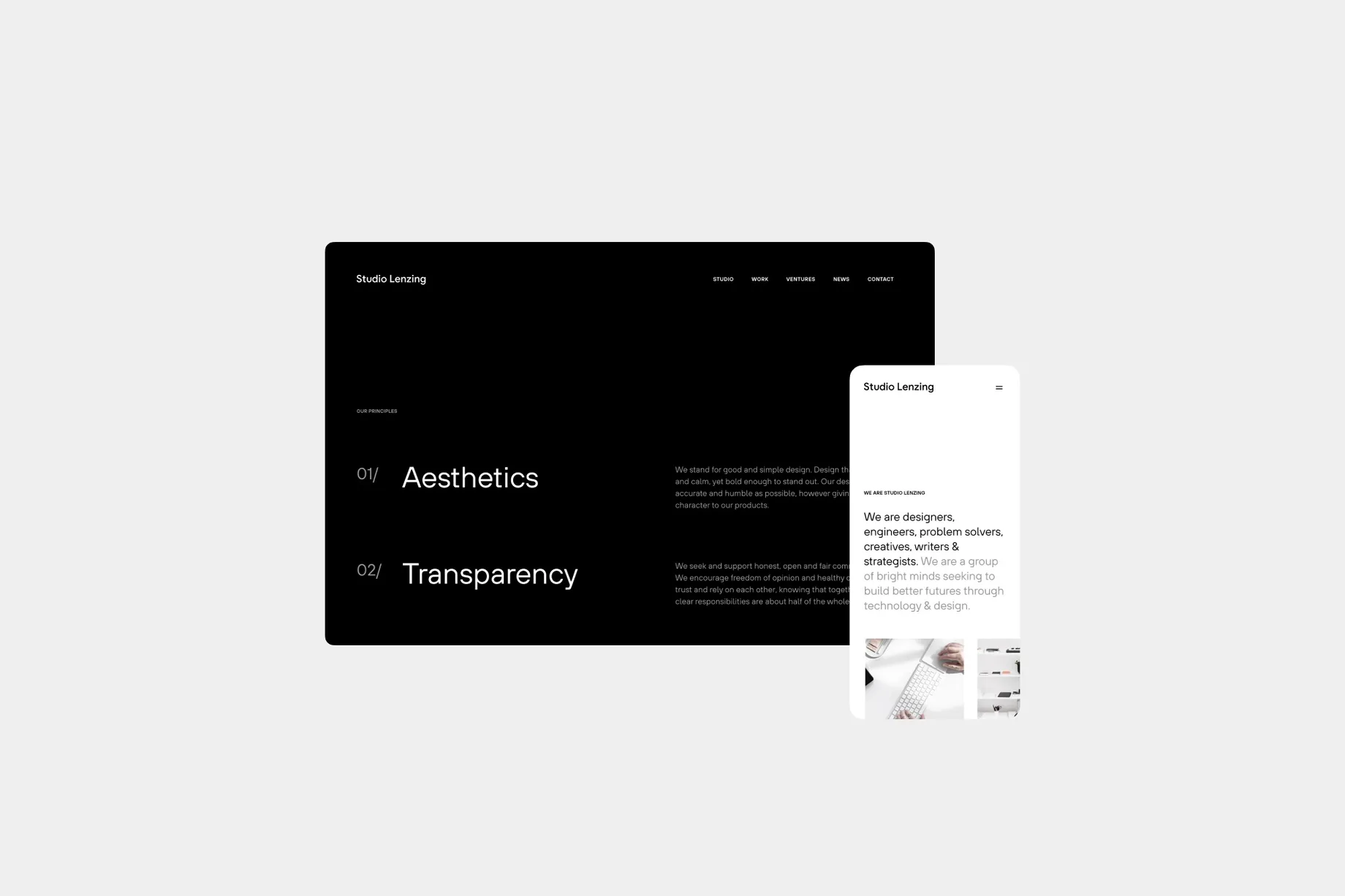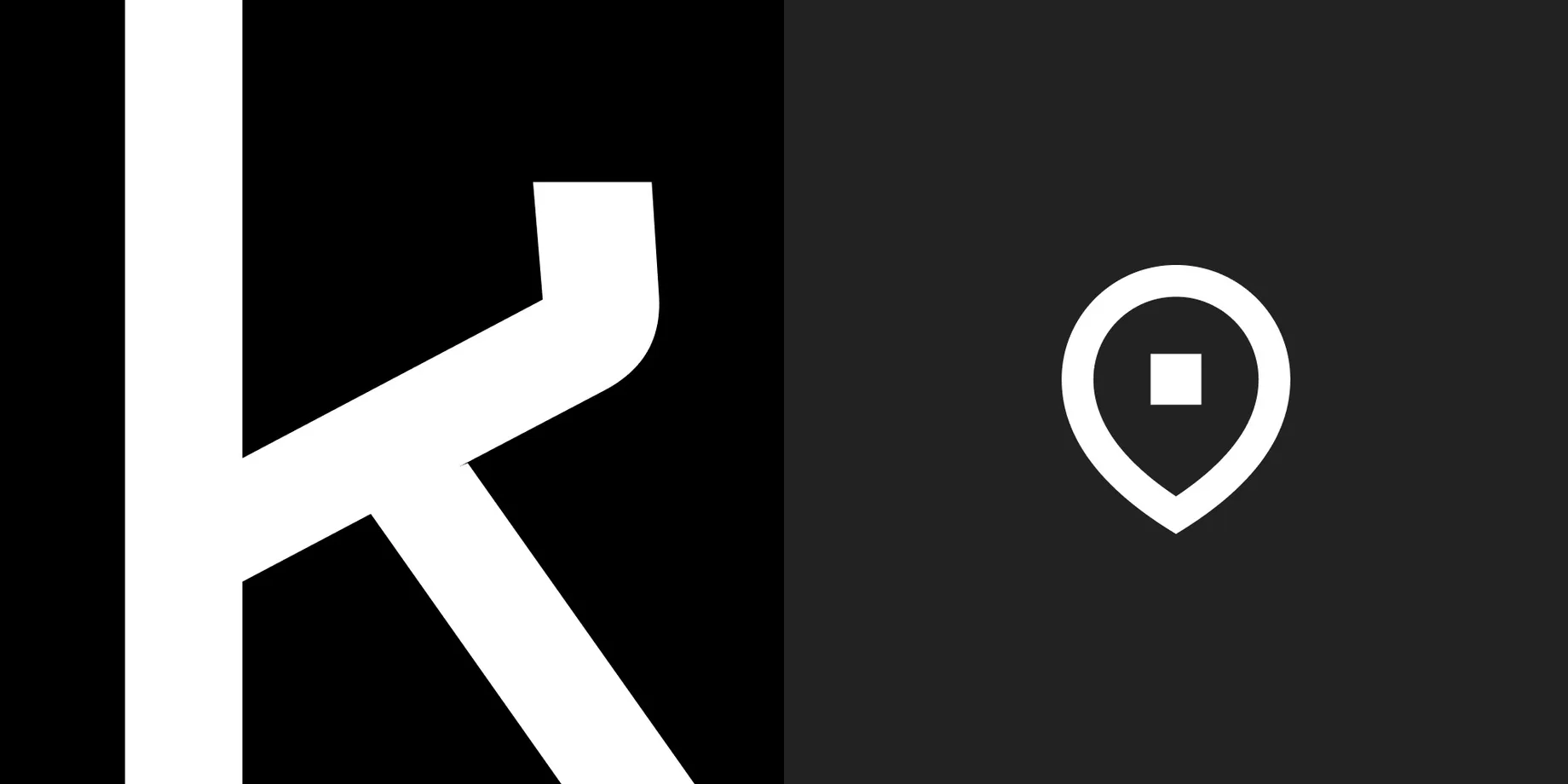 What design challenges do you face at your company?
Right now, I'm shifting away from hands-on design to a more management-focused role as we are growing. Meaning: I have to take care of more and more business tasks. I love building, which will always be something that sticks with me, but I have and also want to shift the focus. Right now it's building a company.
As a company, we have to make sure we are growing constantly and sustainably. We take hiring slow and see who really fits. We want to build a great company culture right from the beginning — there is really a lot to learn every day.
What music do you listen to whilst designing?
Any advice for ambitious designers?
Don't get caught up on trends. Thinks look funky now but will look outdated in less than 9 months. Keep it simple and listen to your users. Never stop exploring, growing and learning. Keep a hunger for how things work.
Anything you want to promote or plug?
Sure. We are always looking for bright, talented and passionate folks to join our team: studiolenzing.com/studio