What led you into design?
My journey to design—like the journeys of many designers—wasn't straightforward. I came to design on a circuitous route that lead me first through photography, illustration, sociology, studio art, and installing custom ROMs on an Android phone.
Years ago, I was really focused on photography. There's something uniquely expressive about the art that I've always found interesting and still do: it's a medium that feels like a representation of reality, but is usually an interpretation of reality, using reality itself as a compositional tool. But I think the creative drive I had for photography—at the time—was ultimately about creating expressive images.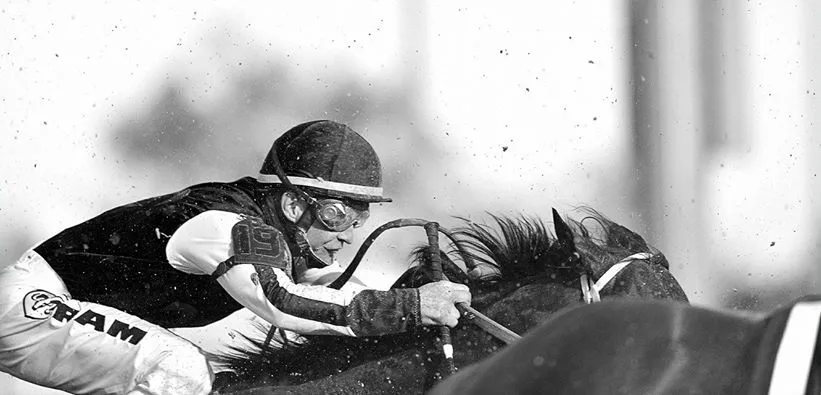 In school, I focused on both Sociology and Studio Art. Because the "Studio Art" part of my education made a lot of space for learning different creative media and techniques, I had a chance to try a lot of things (my favorite probably being glassblowing), and I tried to understand whether there was a common foundation underneath all of them.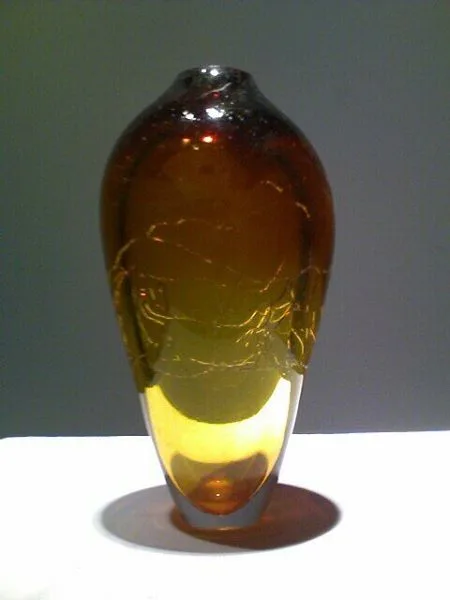 When I eventually got my first Android phone (the Evo 4G, wow), these interests started coming together thanks to the custom ROM scene. Early in the platform's life, customization was everything, and I took advantage of that. Over time, I started writing about Android and became an active part of the community. I started trying to figure out why things were the way they were—on the platform, in apps—and practiced creating new things and redesigning apps, and there was no looking back.
Since then, I've worked on mobile apps, smart appliances, street kiosks, even smart sneakers, and now I'm at Google working on the Material Design system while helping designers outside Google improve their work.
What does a typical day look like?
When I answer this question, I always have to start by saying that there's probably no such thing as a typical day in my role, which is something I love about it. It's a role (or an assemblage of roles under one title) that requires me to be present in the community and respond to community needs while also getting the chance to work with teams across Google. That means that the specifics of any day will always be new and different.
To help add some structure to the day, I separate my calendar into big blocks. The beginning of the day starts off with "Morning Chill Time 😌" during which I enjoy some coffee while getting caught up on email. After that I have several blocks of "Working Time" punctuated by time for lunch, exercise, and occasionally therapy. After that comes a large block of time in which I'm available for meetings. Since I am in a different time zone from most of my colleagues, this system really helps to keep everyone's working/meeting times compatible.
As for what's happening in my "Working Time" blocks, that's split up between planning, discussing, and creating what's next for the Material Design system. I also prioritize planning, editing, and publishing resources on channels like the Material blog and YouTube channel. In between major projects, I add in time to work on my own content, provide design feedback to Google teams and partners, and to work on my podcast Design Notes– a passion project I started before joining Google that helps to expand my understanding of design by getting new cross-sections of all kinds of creative work.
In any other year besides 2020, I would also add in time for bringing the content and resources I mentioned before to local communities in person, where I can share my knowledge and also learn how folks are approaching design and development in their day to day work.
Somehow, all of these things manifest into a theoretical "typical day," but no two days look the same to me.
What's your workstation setup?
At my first job in New York, people asked me all the time, "Where's your monitor?" I didn't have one, because I didn't feel like I needed one. When I was freelancing, it was just me and my laptop. I feel like my processes and workflows adapted themselves to a 15-inch screen.
And to a large extent, I still work that way. There's something focusing about the constraint of less screen space. But there are a few of the tools I can't do without.

Now that Material Design has its own YouTube channel, and our team has become a team of at-home video producers (with the remote help of our awesome studio team), my desk also has an arm that holds my camera and a podcasting mic hooked up to a Zoom H6.
Where do you go to get inspired?
Mostly, I look to areas outside interface design for inspiration. Maybe this sounds weird, but I think there are tons of ideas, techniques, approaches, concepts, and details in the world of art, other creative work, or even nature that can inform my work in interface. After all, I think design is art.
During my time at Type@Cooper, I learned about Sister Corita Kent, and her approach to creating pop art. One of the major lessons I took away from that (and from the book Learning by Heart) was that there's power in looking at things as if it's the first time you've seen them. I think this can really build up an eye for detail, and an intuitive understanding of composition in both art and design.
What pieces of work are you most proud of?
One piece of work I'm proud of is Girassol, a typeface I have been working on over the past few months inspired by the hand-painted signs I saw in and around Carcavelos, Portugal. I was there this summer during a break between semesters of the Type@Cooper program. I went to Portugal to visit my good friend Francisco Franco, with whom I've had the chance to create a ton of cool stuff, and because of my classwork, I was feeling really receptive to the type and lettering of the environment.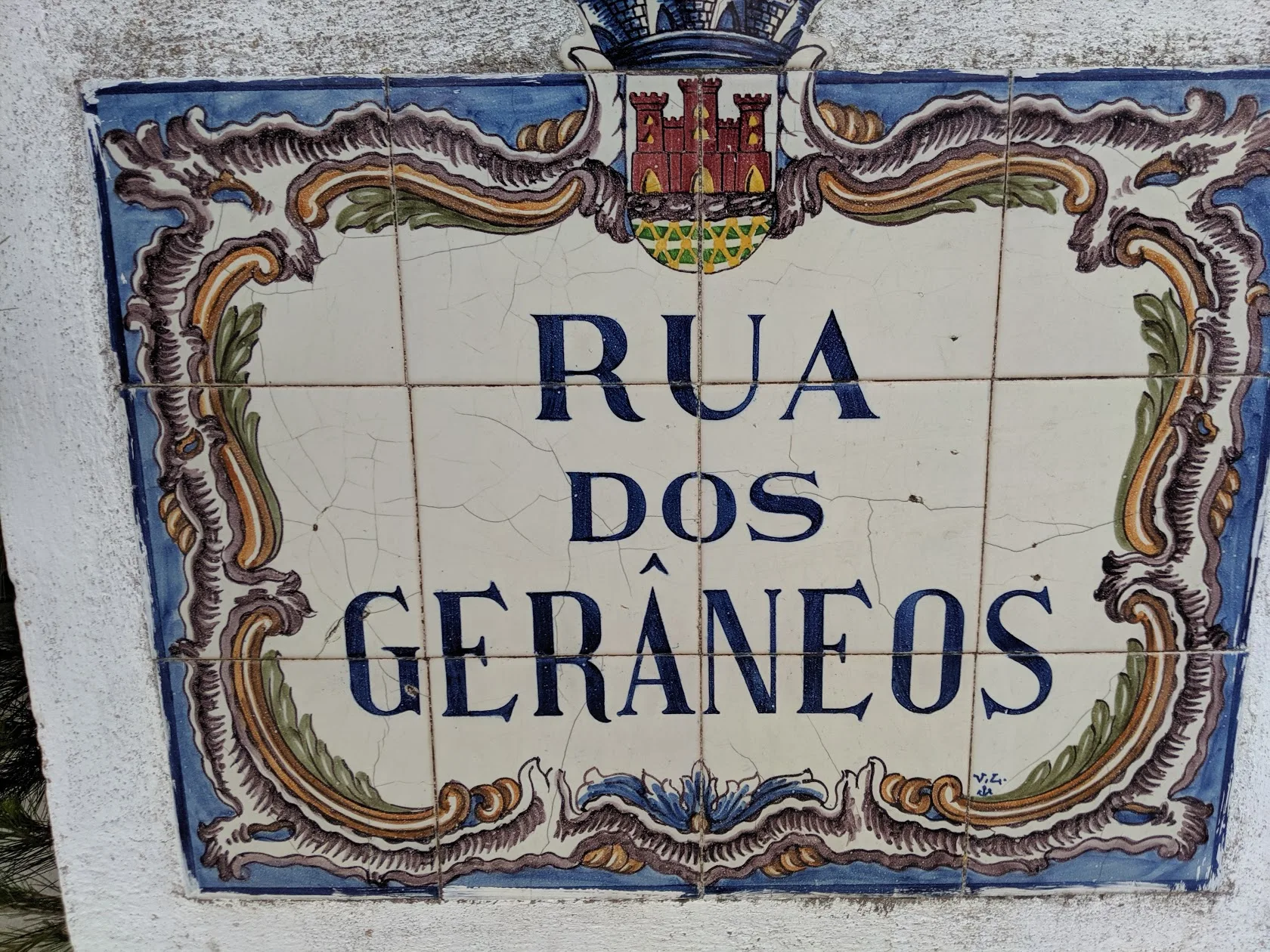 I fell in love with the lettering on the street signs I saw around Carcavelos and decided it might be fun to try digitizing the forms and making a workable typeface from them. It's been a great side project to take pressure off the larger projects for school and has become something I really enjoy.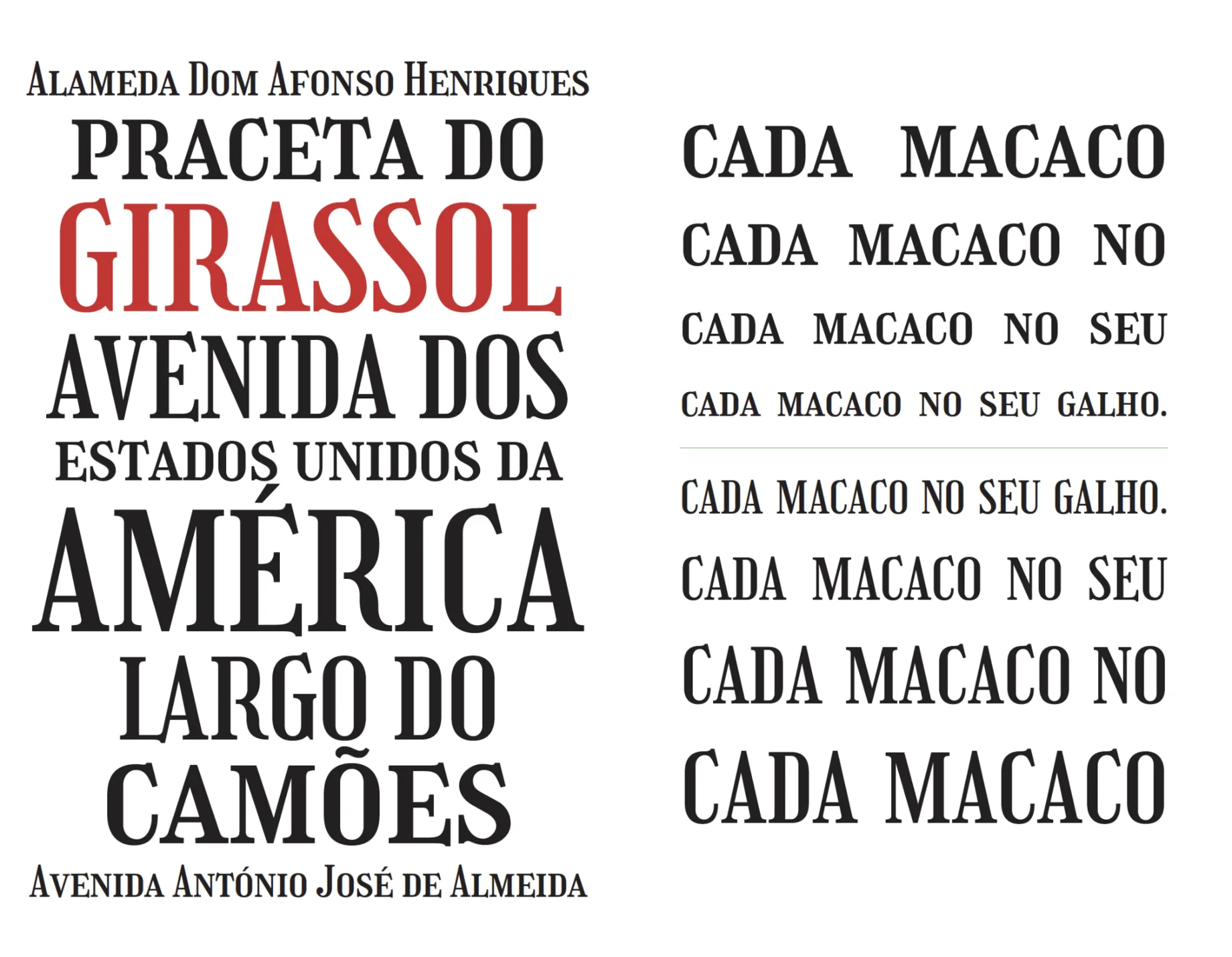 I'm also proud of smaller works like my "yellow cherries" or "private journal" illustrations, not because they're important works but because I made them for fun. It's so important for me to find time to make things just for fun, or just for myself, outside of work or class or whatever. It helps me maintain perspective on my work and understand how free creative work really can be. I'm proud when I have the chance to make things like that.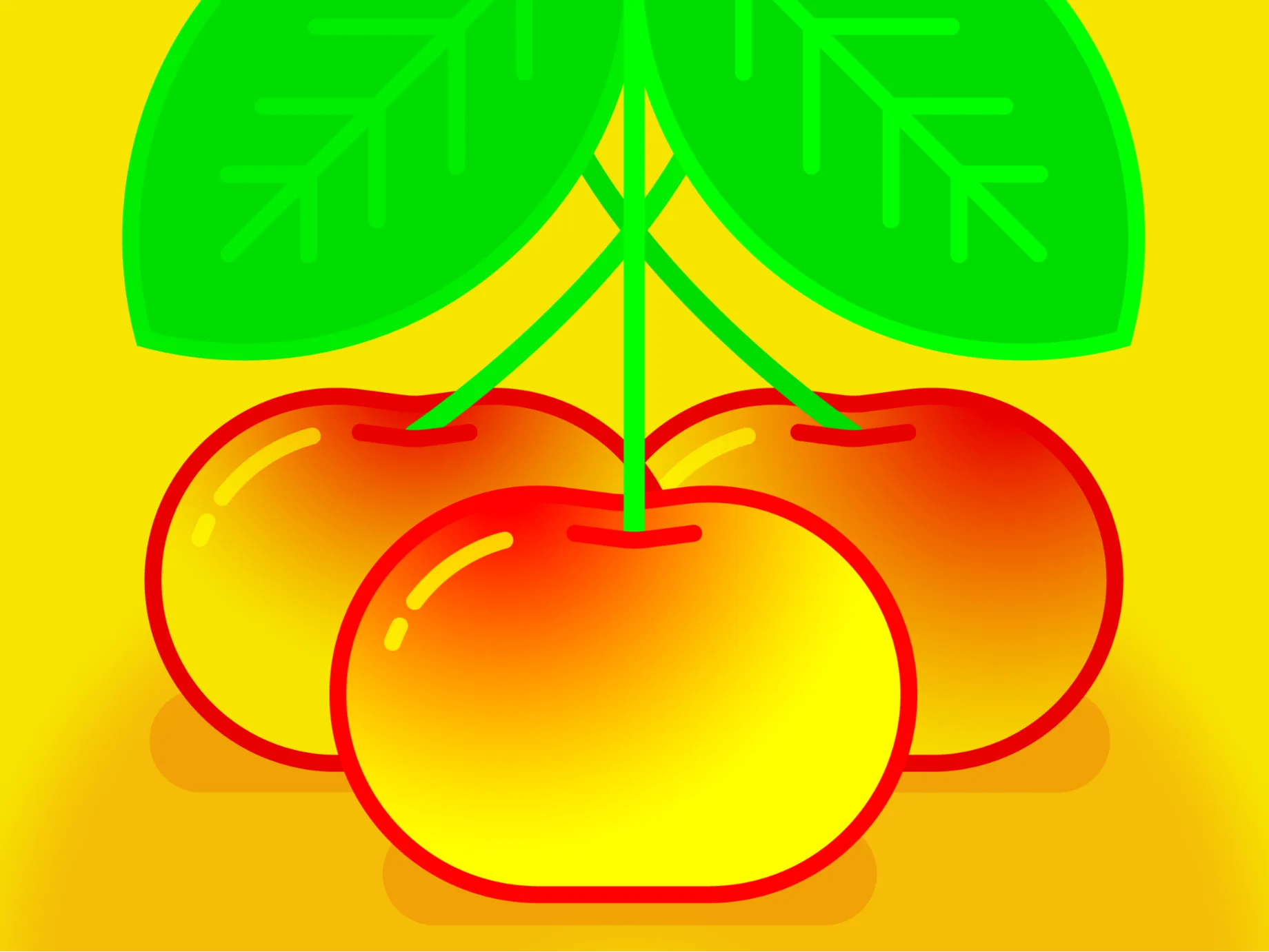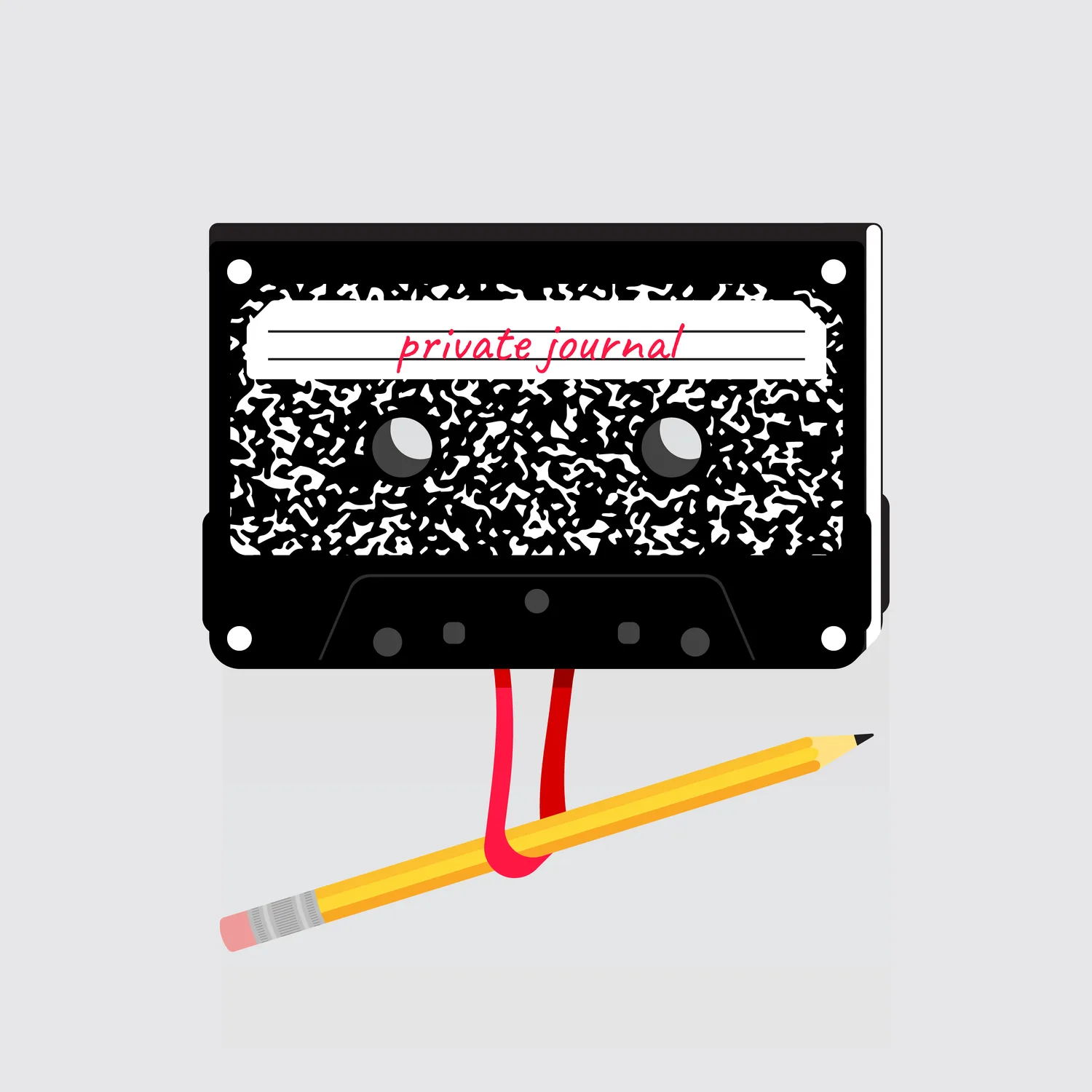 What design challenges do you face at your company?
I think working on something like Material Design is a unique design challenge in itself. Unlike many design projects—but like all design systems—our users aren't just the folks using the products our company makes. Our users also include other designers and engineers, both inside and outside the company. Our system has to strive to scale—through components and through capabilities like theming—to anticipate, empathize with, and meet their products' needs. And not just once, but in an ongoing, continuous conversation that keeps up with technological capabilities and the changing expectations of that first set of users.
A question I get all the time about working on a system like Material is, "how do you get product teams within Google to adopt it?" I think that question is entangled with the challenges I alluded to. Besides the actual designing and building of the system, there's a lot that goes into distributing that system, partnering with folks to implement the system, and being open to learning things that can revise, adapt, and improve the system as well.
What music do you listen to whilst designing?
Any advice for ambitious designers?
A major theme of my journey is to experience curiosity about creative work, finding the meaning during the experience of creating, and a belief that everything is related somehow. That my time spent learning type design, for example, can influence my work on interfaces. The whole premise of Design Notes is finding these connections, proving they exist, and seeing how they can strengthen our work no matter what work that is.
So to any designer that would want to hear advice from me, I would say be open. Be open to hearing and learning from the experiences of others, open to learning about—and trying!—other disciplines, open to the value of other disciplines in your own work, and open to changing your mind, too.
When I spoke with Jesse Reed for episode 15 of Design Notes, he said, "Pretend you know nothing and, eventually, you might know something." I think the combination of that advice and of exploding your point of view to encompass as much as possible is very powerful in helping to develop a strong and unique point of view that's ready to manifest in everything you do.
For me, the something Jesse alludes to has never been what I thought it would be.
Anything you want to promote or plug?
Sure! I definitely want to mention Design Notes again. The show has been so informative to my work and my understanding of creative work, and I hope it can be that useful to listeners, too.
Design.google is a great resource to learn about design work going on at Google, including Material Design.
I'll also shout-out Centered, a series by my colleague Yasmine Evjen that explores human-centered design.