What led you into design?
I used to draw a lot as a kid and when my family first got a computer I'd be on MS Paint trying to design something(which is impossible). I was always intrigued by the concept of designing things.
I studied multi-media technology at university but spent most of my time at home in my bedroom experimenting with various programmes, flash, photoshop, 3d max etc. I had a really old scanner and I would scan my drawings in with images from magazines. I started designing flyers for small club nights, usually in exchange for free guest list or beer.
I still never thought I'd do this as a career but I got my first design job at a web agency through a friend and that's when my focus really turned towards designing for the web.
What does a typical day look like?
Most days are different. Where I work from will usually depend on what time I wake up (defined by how late I was working the night before) or the weather. I'll either work from home or head into Leeds and work from my friend's co-working space(TheGreenhouse).
If I work from home I'll try and get a couple hours on the bike early on to clear my head and then when I get back I'll check my emails and Slack, make a brew and then settle down to some work.I liaise with the client - either by Slack or by phone - as I'm going and discuss any changes or amends that need making. It's quite collaborative like that. I'll stop to make dinner with my girlfriend - Thai or Italian - and then carry on working again.
If I'm working from The Greenhouse, I'll head in about 10/11, try and work through until about 5then I'll meet friends for dinner or drinks in the evening.
Because a lot of my work comes from the US I'll get back in and jump back on Skype to discuss progress on projects.
The great thing about freelancing is that you're not on the clock and expected to produce your best work between set hours. I find my most productive times are after lunch and in the evening- I'm not a morning person! I'm always noodling away at something even if I'm watching TV or whatever. If I'm working on something good and I've got loads of ideas I can work until 1-2am.
What's your setup?
I'm currently running a 15" 2017 MacBook Pro with an LG Ultrafine 5k 27" Monitor.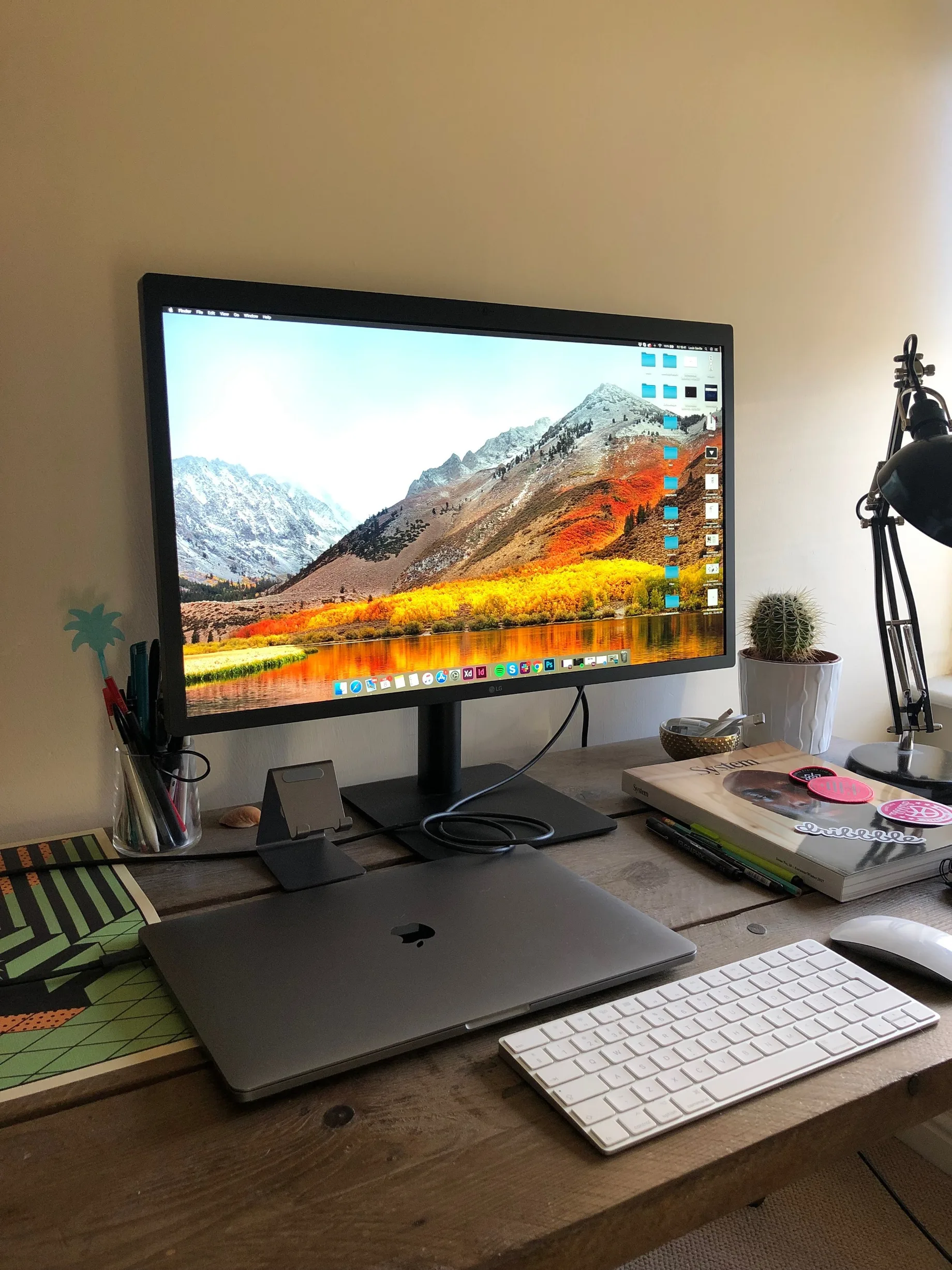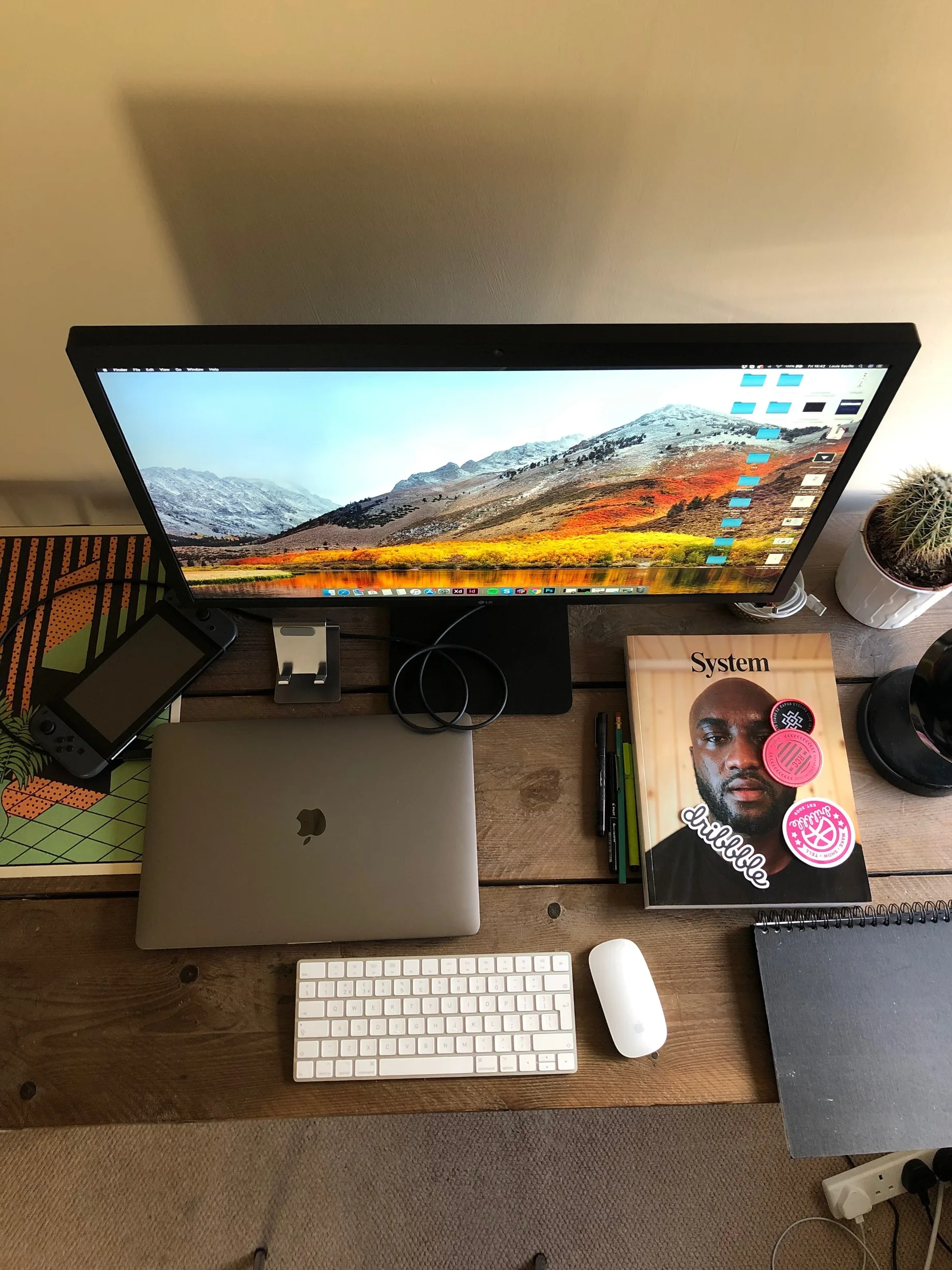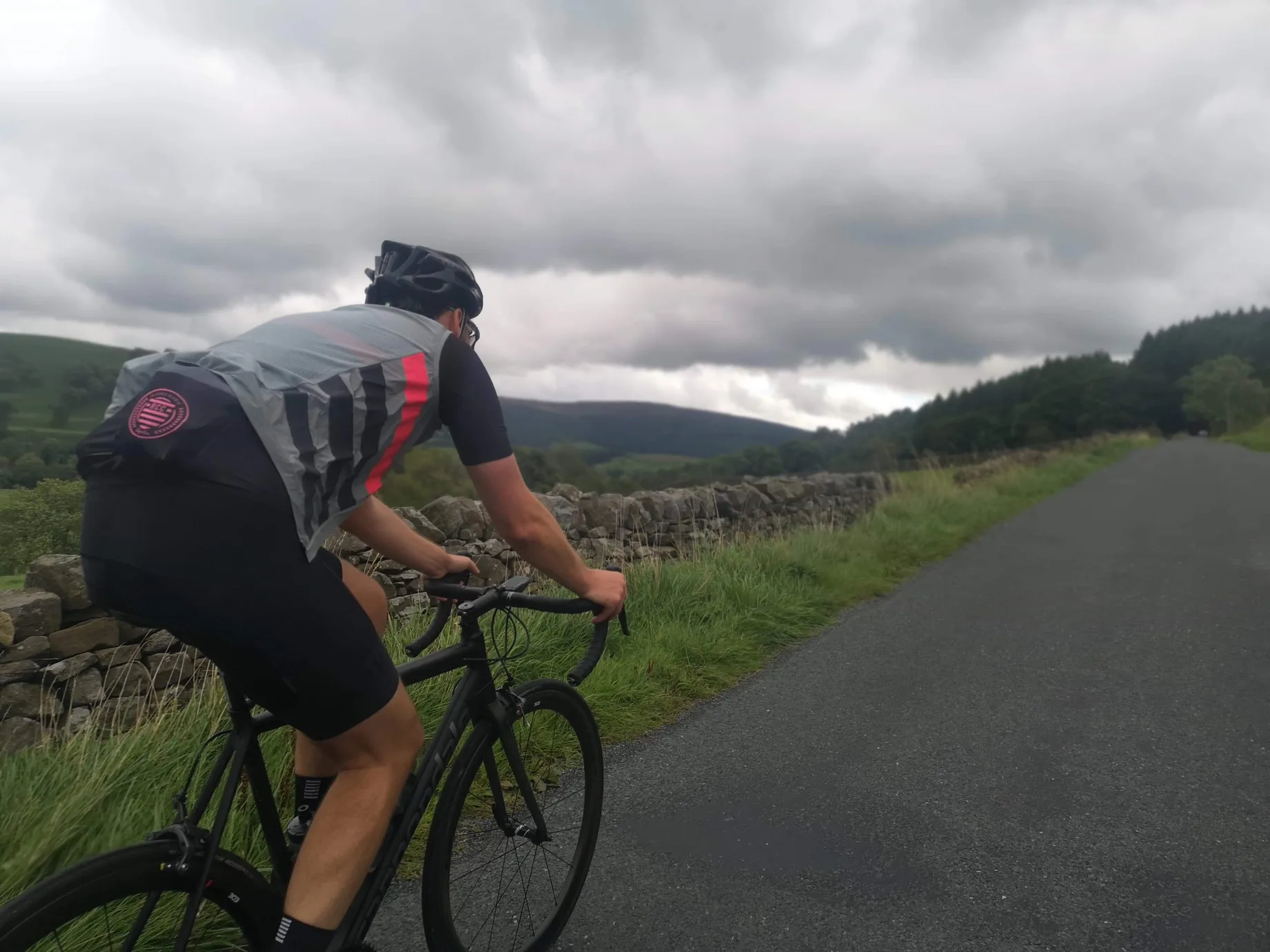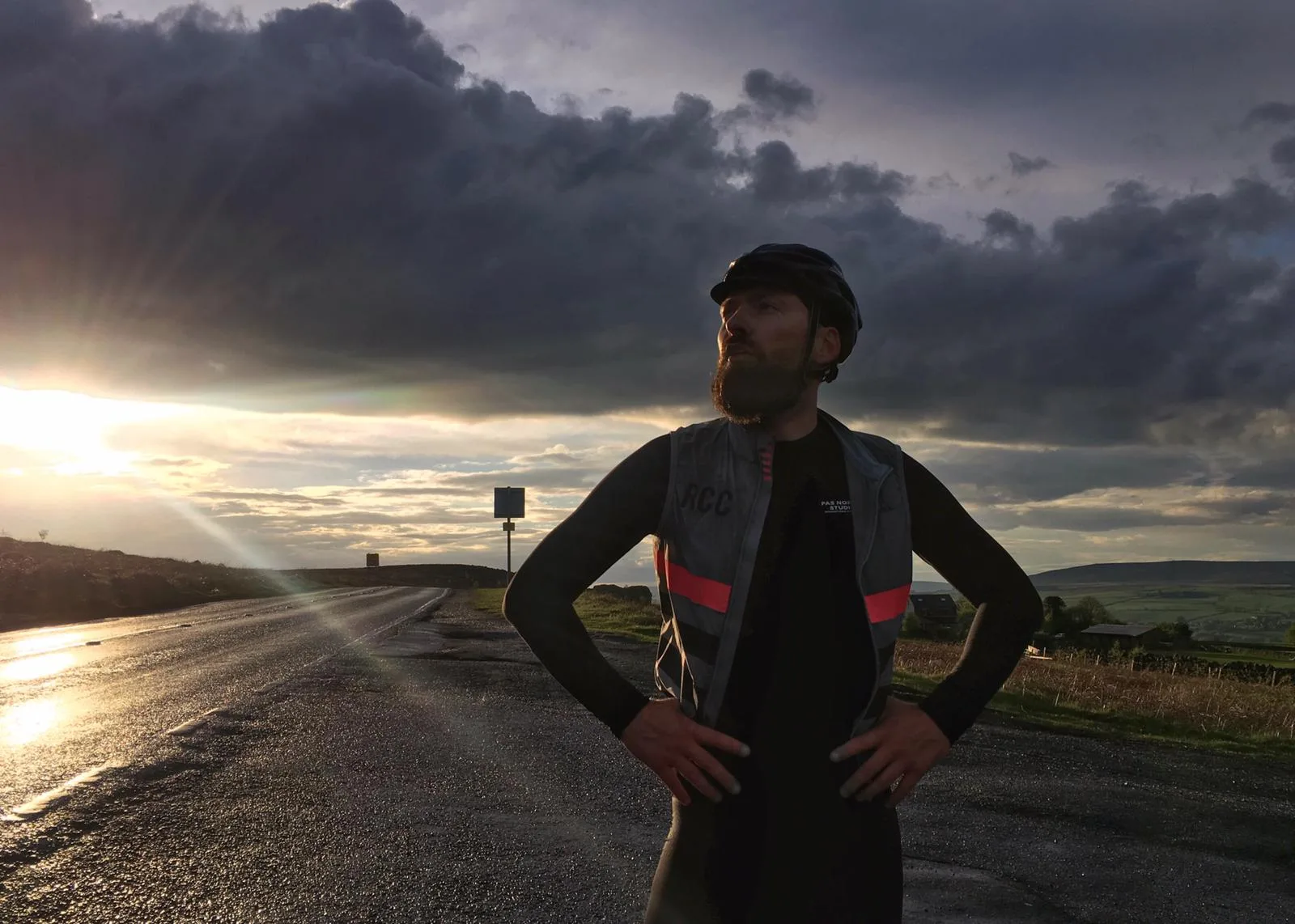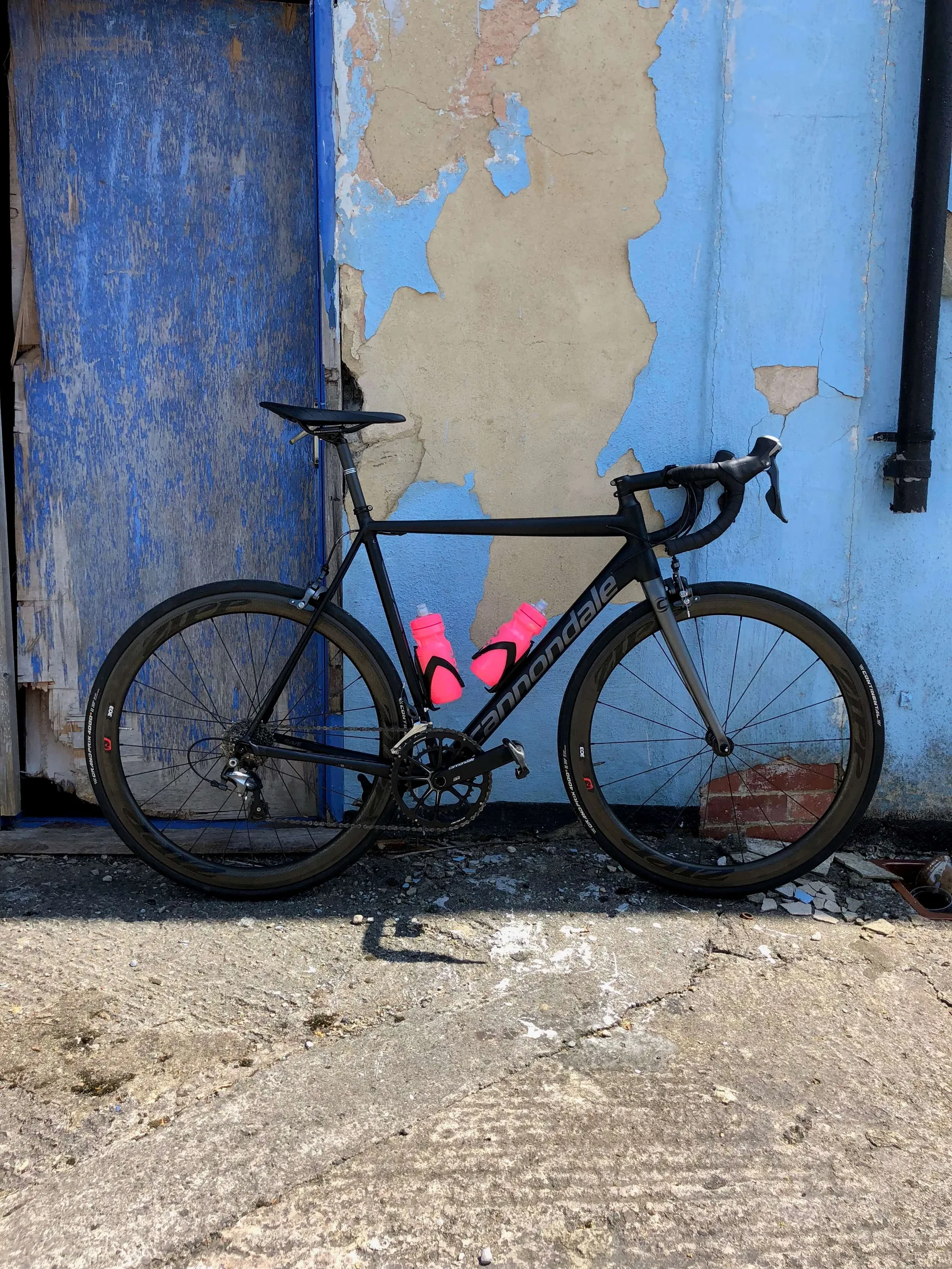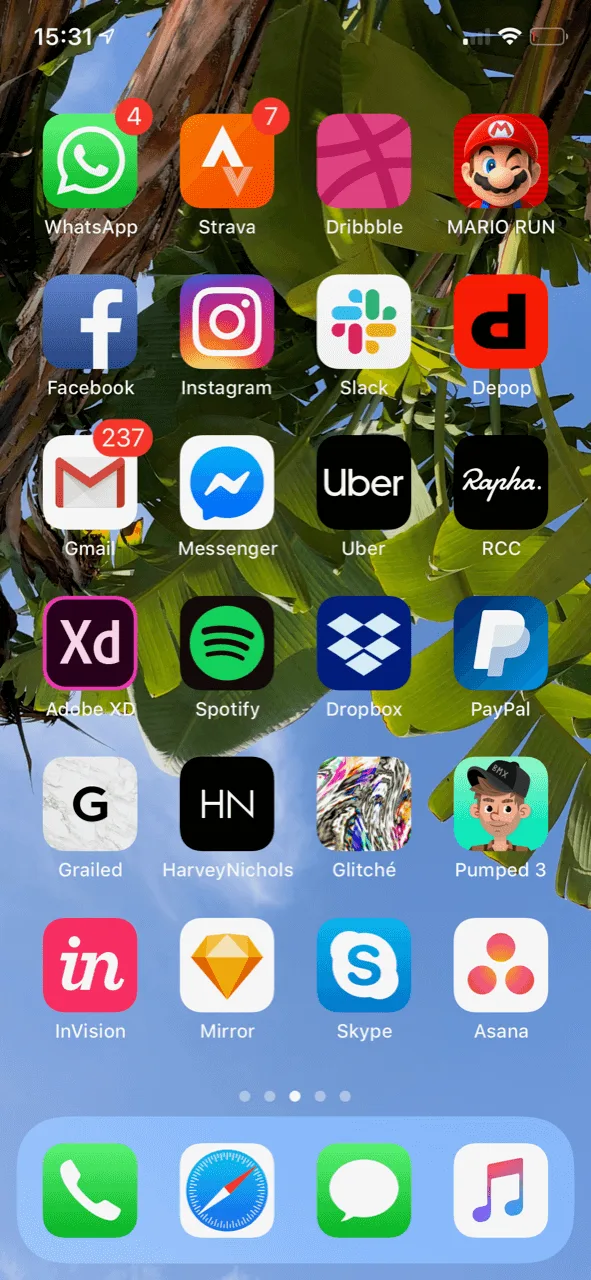 Where do you go to get inspired?
If I'm struggling with ideas or stuck in a rut, I usually find just getting up and leaving the room for 15 mins helps. Failing that I'll jump on my bike and go for a ride, try and clear my head and sooner or later I'll have figured out that thing which was bugging me. I'll stop every now and again,make a quick note on my phone for later, then approach it with a clear head when I get back.
Other than that, the usual inspiration sites, siteinspire, dribbble, type wolf, to name a few, looking through old magazines and talking to people and bouncing ideas around.
What product have you recently seen that made you think this is great design?
I've been using photoshop for my web work religiously over the years but recently I've recently migrated over to Sketch after months of people preaching how great it is. From a logical point of view this makes so much more sense for web design than Photoshop which is overly bloated with features and has ridiculous file sizes and isn't very developer friendly. There's something I still love about Photoshop but recently Sketch has really impressed me with its ease of use and the constant updates.
Dropbox paper is something I really love and use almost every day, it's great for jotting down notes and links and also for creating briefs and proposals, super easy.
Another programme I recently just started using is Principle for Mac. This is great for quick animated mockups and is super easy to use.
What pieces of work are you most proud of?
I usually look back on work I've done and think urghh I hate that now or I would have done this totally different now.
But recently I designed a site for Whitetail Gin for Impression agency, which received some great feedback from some of the award sites. It was a super fun project to work on and the agency really wanted to get behind the idea to create something really cool. The development was top notch. As a designer, it was the perfect project with little restrictions.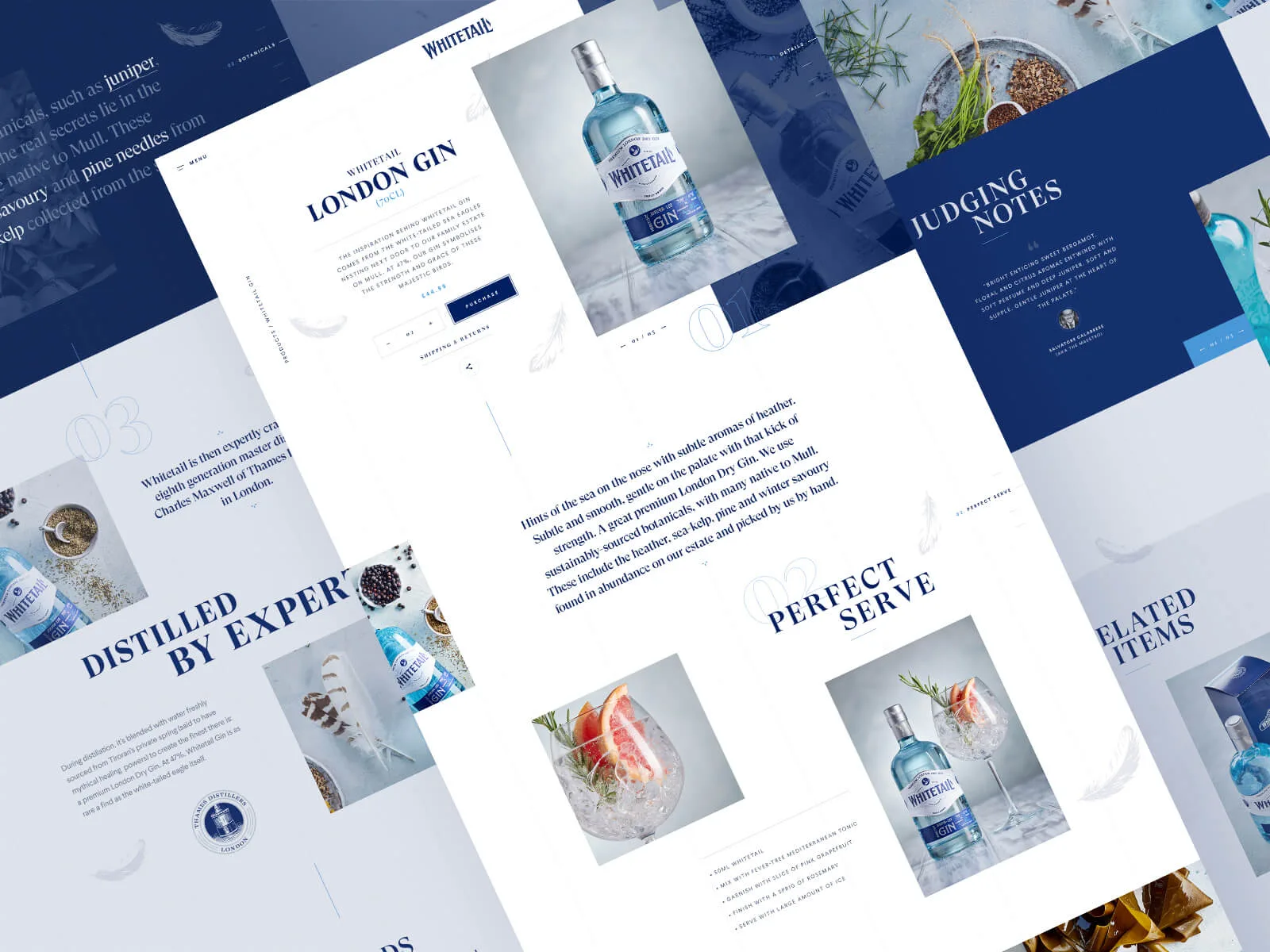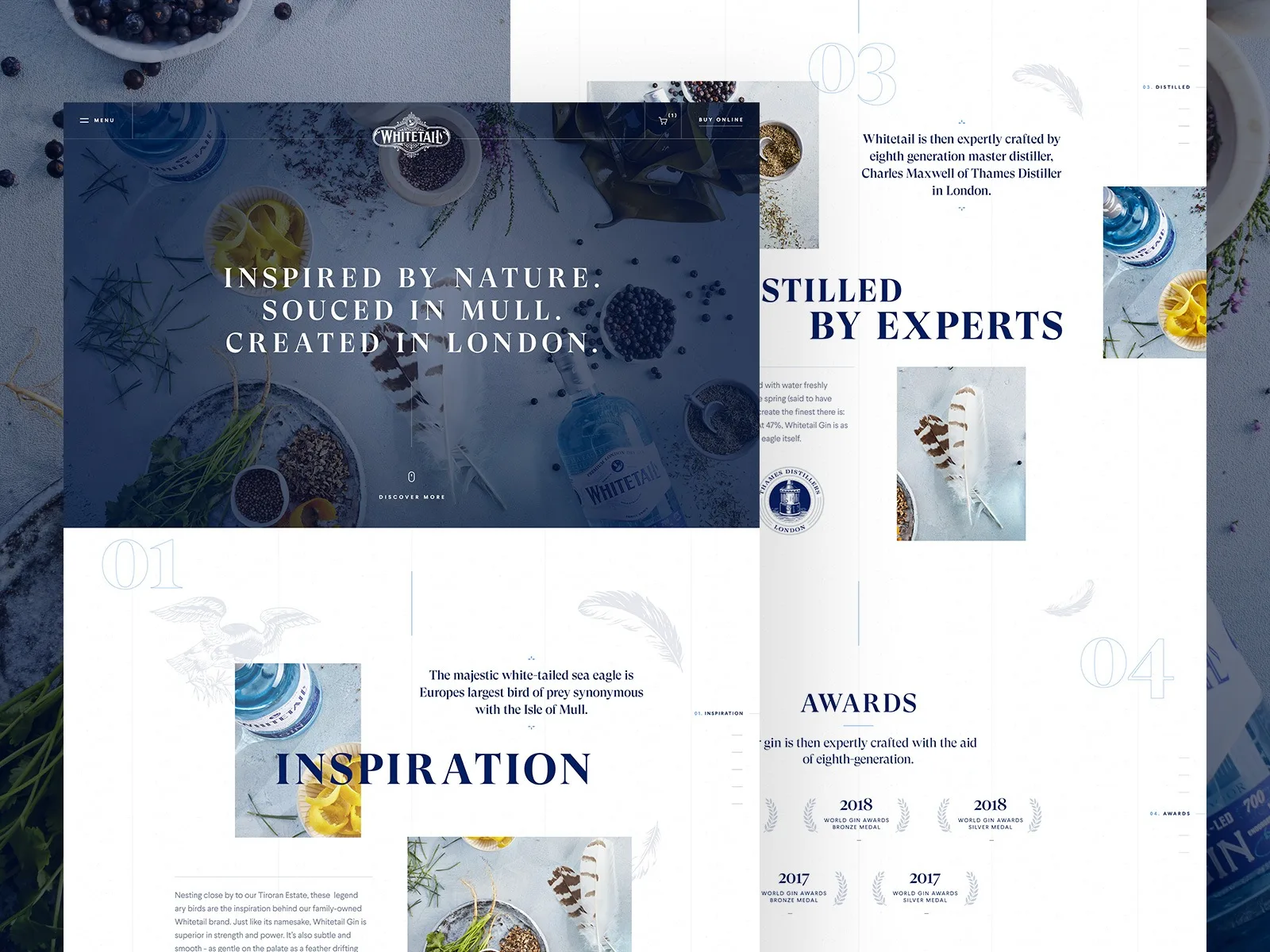 Another piece I really enjoyed creating was an interactive site I did while working at parallax agency. It was an idea I came up with for a hackday project, inspired by my love of cycling. The idea was to create a timeline of iconic bikes throughout the years and loosely launch it around the time of The Tour de Yorkshire. We also made some prints to accompany the project.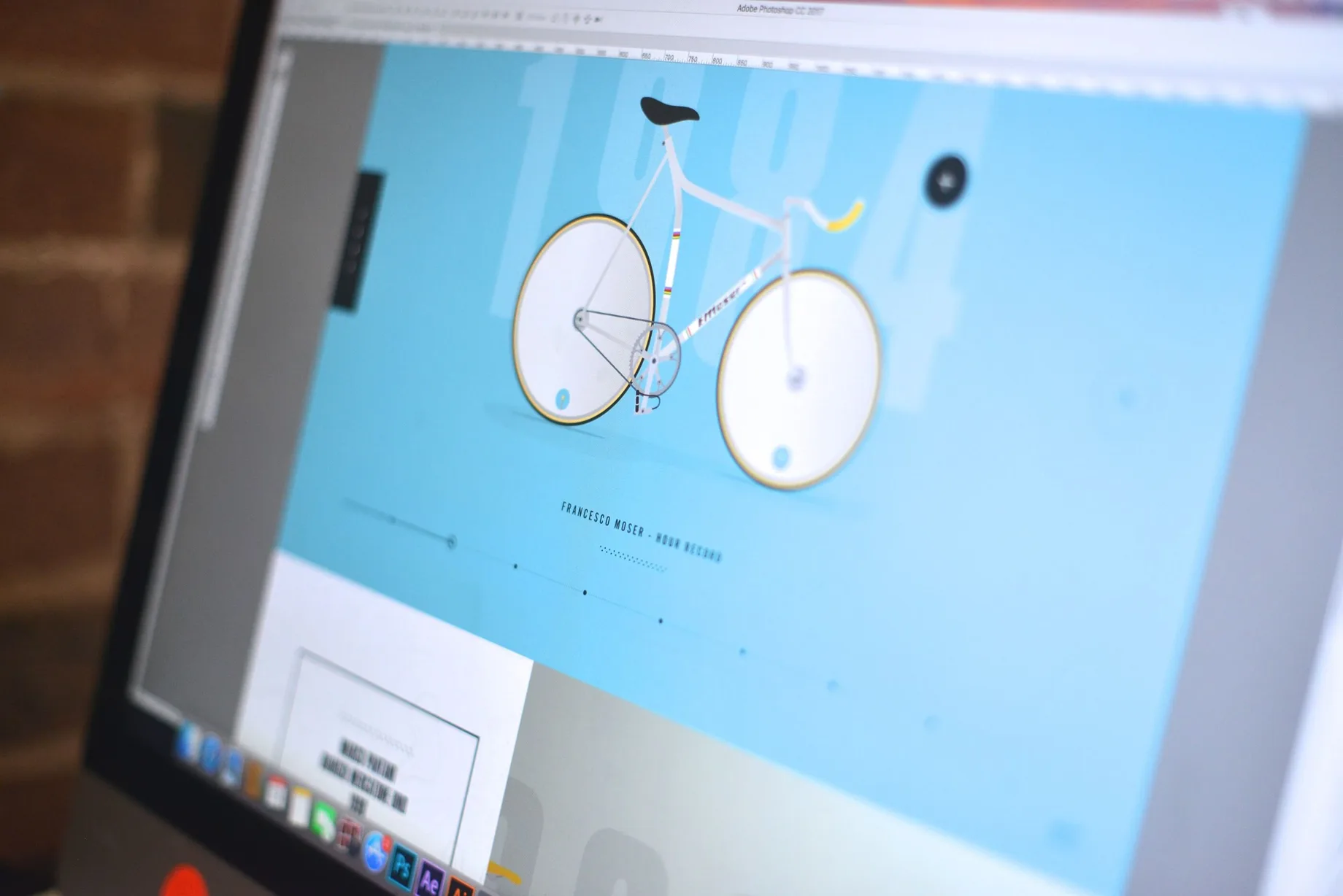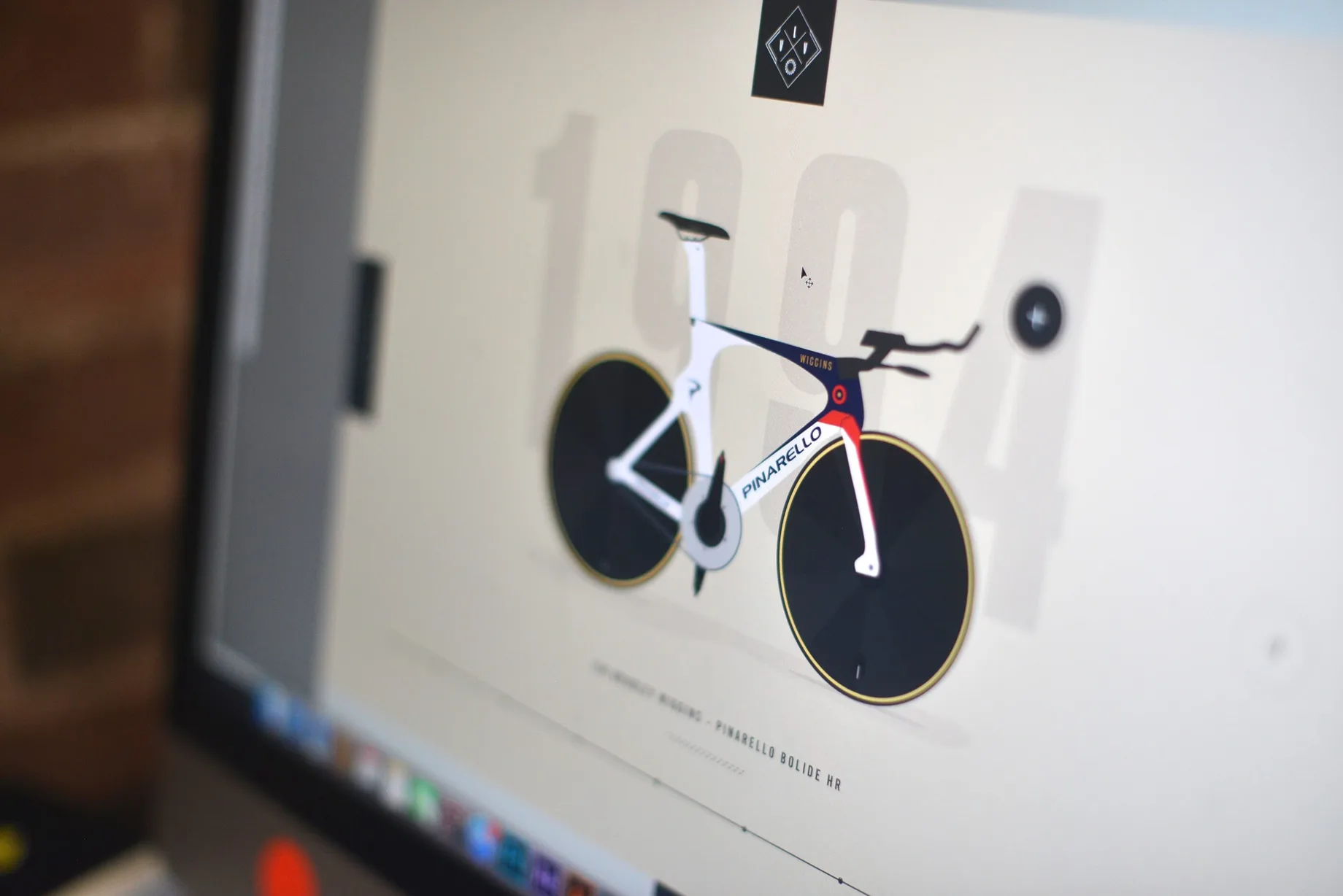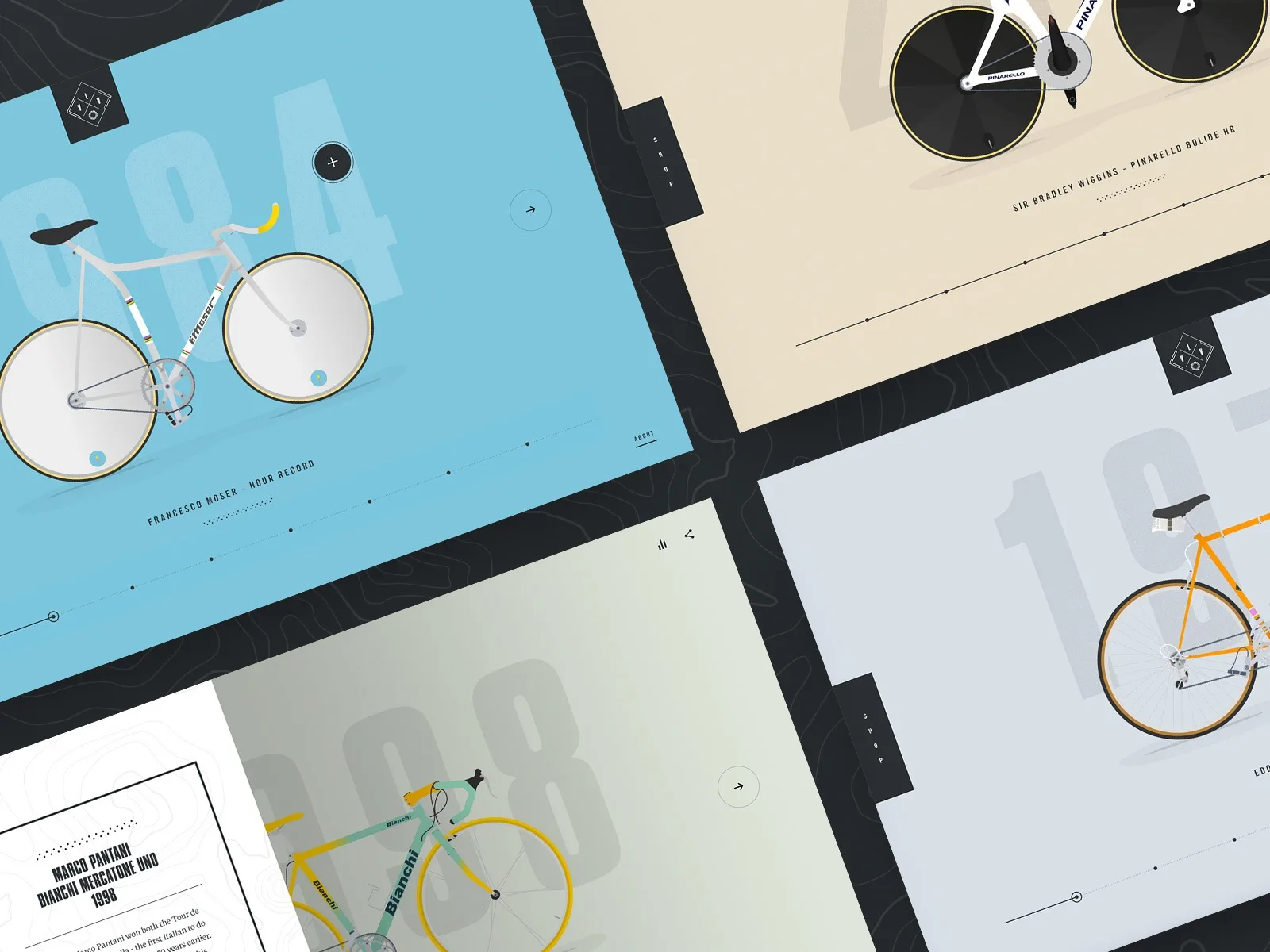 What design challenges do you face at your company?
A big challenge for me is when I started freelancing was learning to take time off and saying no to projects. I now appreciate the importance of having time away from working and not burning yourself out, life shouldn't always need to revolve around work. Being a project manager, designer and accountant all in one can be quite stressful at times and also finding the time to self promote yourself and showcase your work in between client work.
What music do you listen to whilst designing?
Any advice for ambitious designers?
A few things I'd advise are to really try and get the basics down. In regards to web design, this would be user-friendly/functional designs, use of white space and typography, etc. Designing doesn't always have to be complexed and sometimes less is more. Ask questions and get advice from your peers and also another one would be to know your worth and don't undersell your services.
Anything you want to promote or plug?
My friend's just opened a co-working space in Leeds, you should definitely check it out if you're looking for desk space in a nice environment http://www.the-greenhouse.org.uk
My dribbble account, where I post shots from recent work https://dribbble.com/louis-saville
And if you really want to see what I'm up to you can check me out on Instagram @l_svl.