What led you into design?
Growing up I was a very restless and creative kid so to keep me occupied my parents used to take me to all kinds of activities: baking, sketching, ceramics, dancing, etc. that certainly ignited my love for art. Apart from all those activities, being an only child I spent a lot of time alone at home with my parents' library. They're avid readers so they have hundreds of books. I fell in love with books so hard that I volunteered at the local public library for many years.
I think that besides the stories and the knowledge I could find in books I was also drawn towards the letters, the illustrations, the layouts. I loved not only to read the books but also to look at them, touch them, feel them. When I discovered graphic design existed it felt the right place for me where I could blend my passion for books and arts.
Of course after I dived into that world I ended up taking a path that put me very far away from books and even graphic design at all. But I think a lot of my motivations still come from the same place: create the best possible tools to help and inspire people to be their possible best.
What does a typical day look like?
I usually get up at 7:30 in the morning. If I want to stay in bed a little longer, I would have to fight my cats that are waiting for their turn to use the bed. I live with my boyfriend so we randomly divide our morning tasks: preparing breakfast, watering the plants, making the bed, refilling food and water for our cats.
It's very important to me to start my day slowly. Waking up and rushing out of the house always makes me anxious and that affects me for the rest of the day. I take an hour to have breakfast looking out the window, talking about our day with my boyfriend and checking social media. After that, I make a to-do list for the day, including personal and work related tasks. I like to write it down on paper since crossing items on a list is utterly satisfying for me. After that, I'd usually hopped on my bike to go to the office, but during the pandemic I go to the gym, and go back to my bedroom or living room when I return to set up my home office space.
Because of my position as service design lead I need to interact with different teams and participate in several projects at the same time, so every day is different. Maybe we have a meeting or a call with tech teams or a recruiting interview, but my favorite days are the ones where I can sit on my desk with my notebook and my computer to make some design.
I work as a freelancer too, so two to three days a week I continue working a couple of hours when I finish my day job. I end up very tired but it's very fulfilling to be able to participate in interesting projects, so it's hard for me to say no.
What's your workstation setup?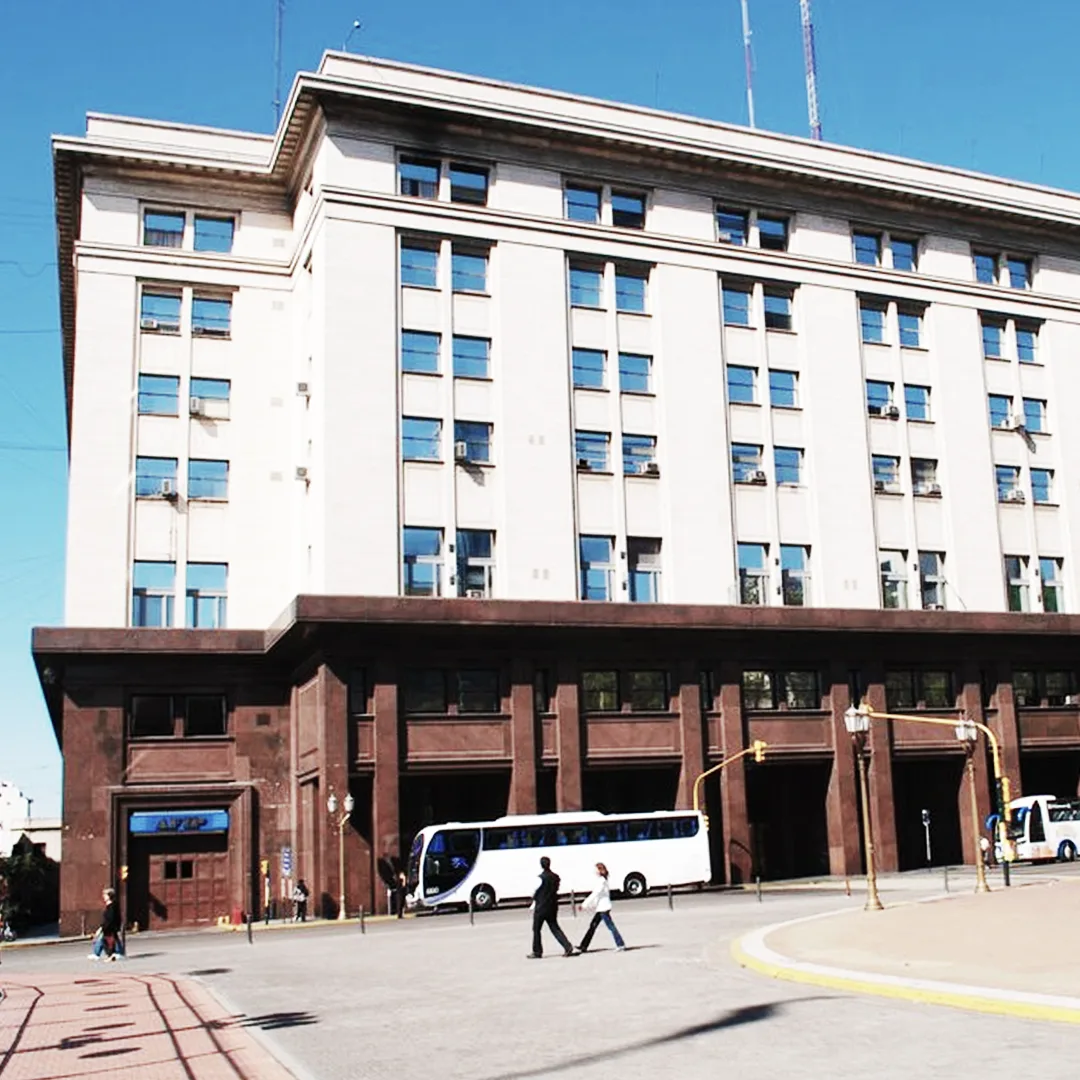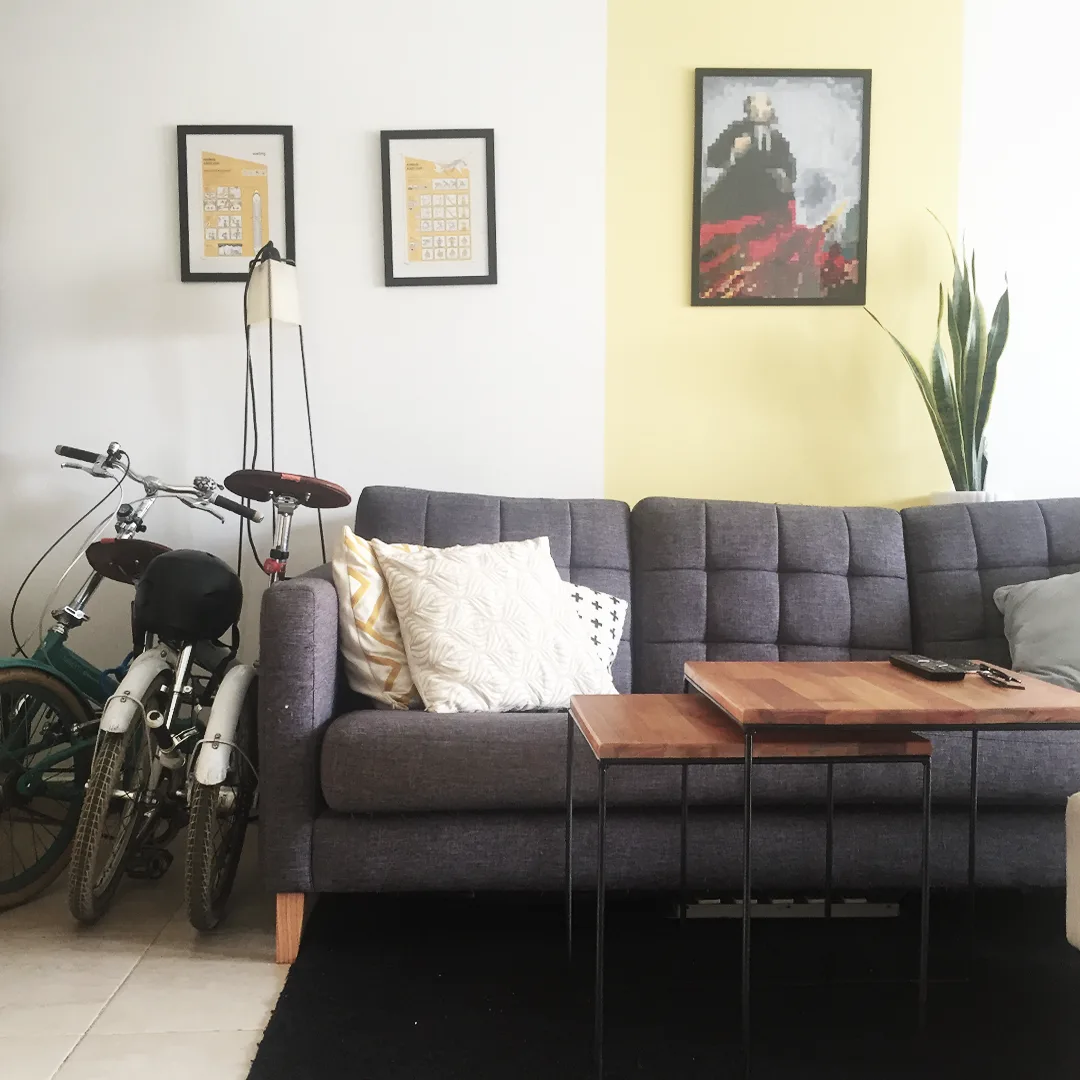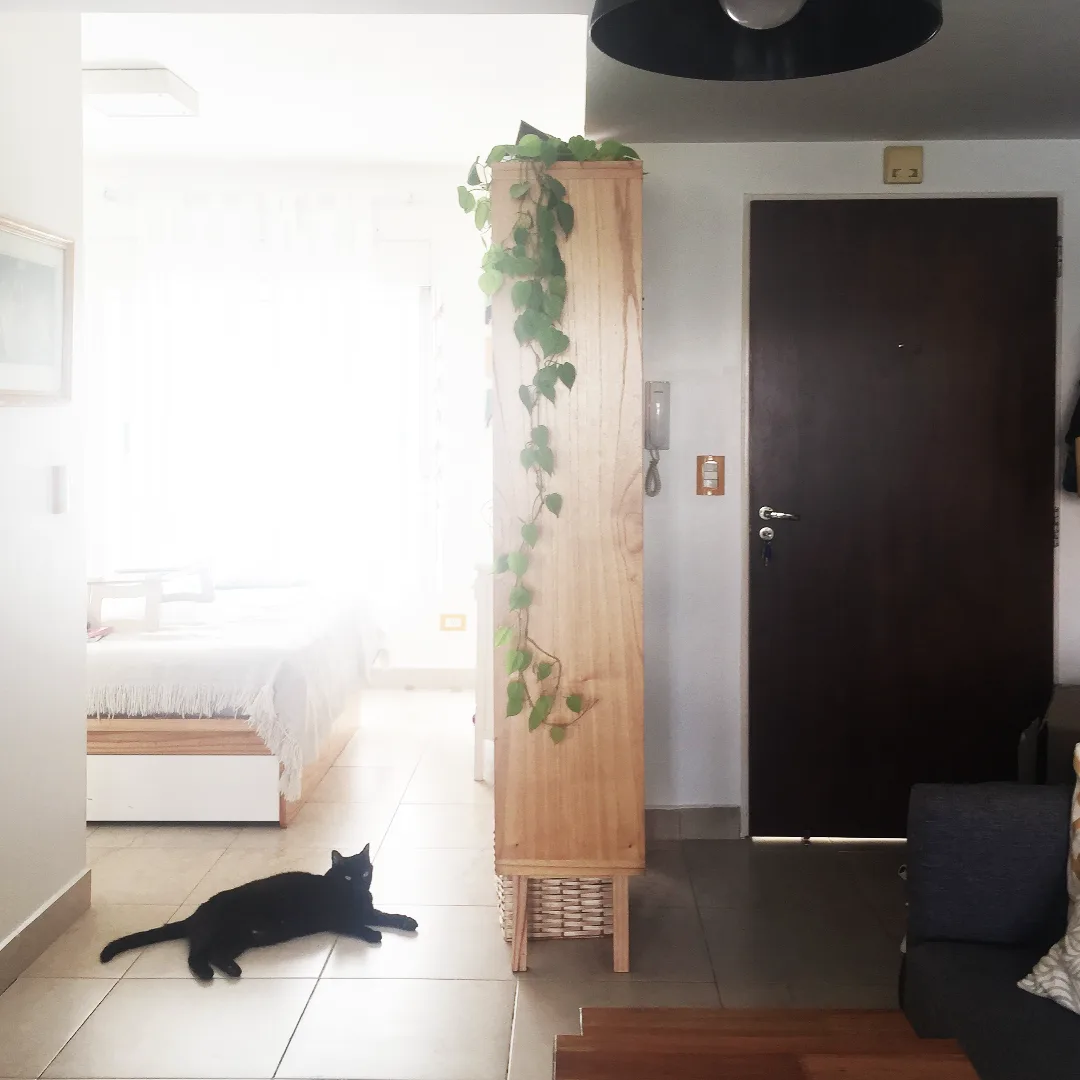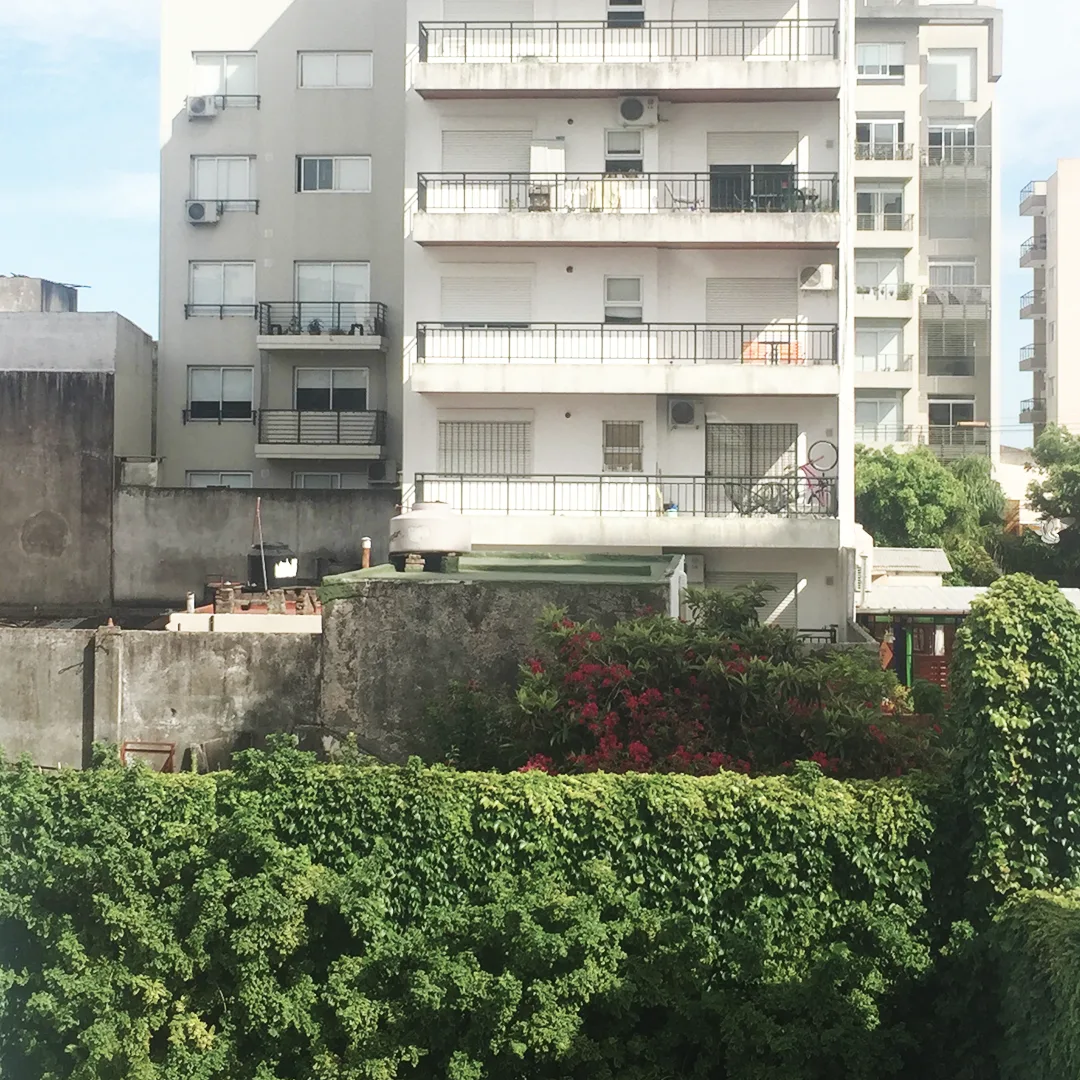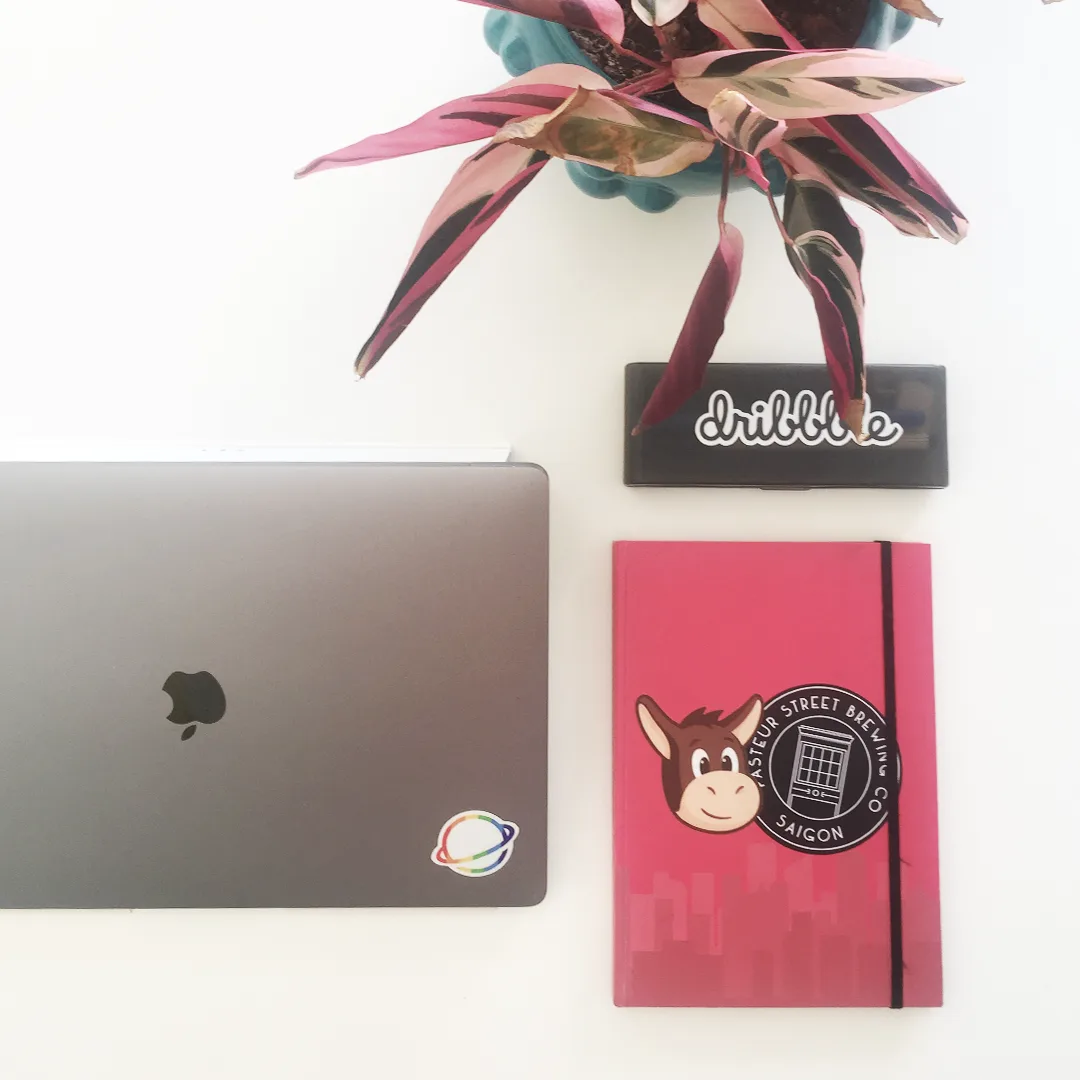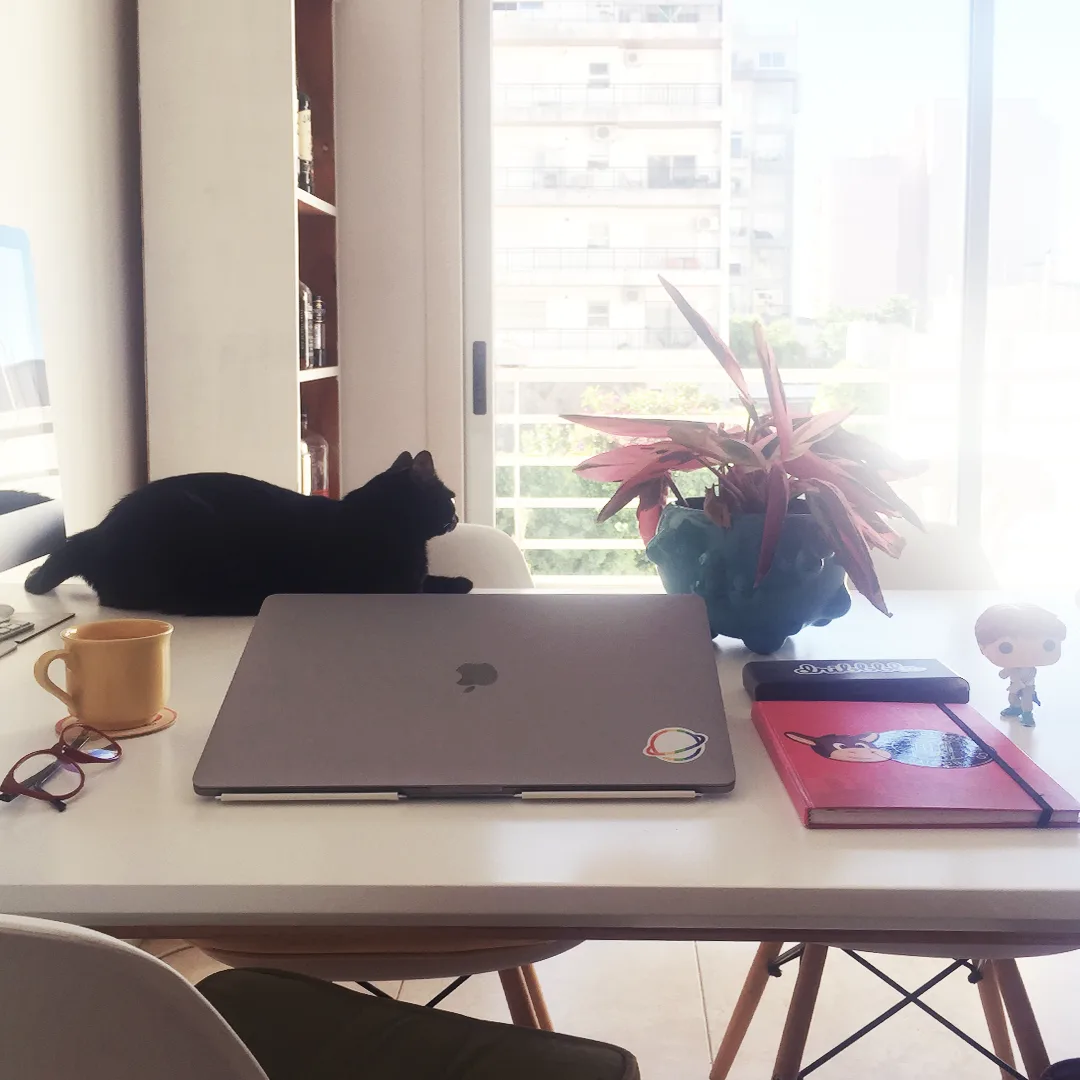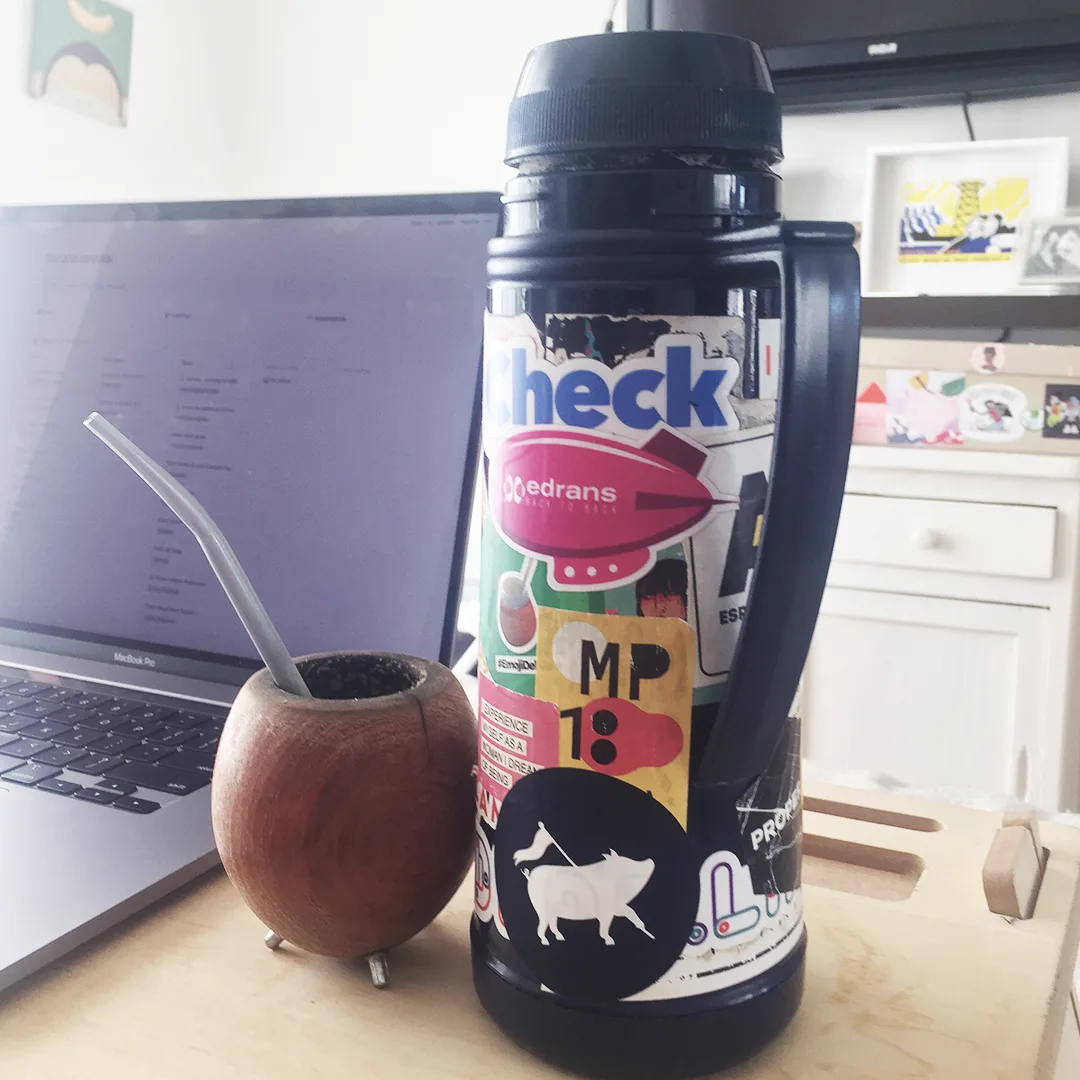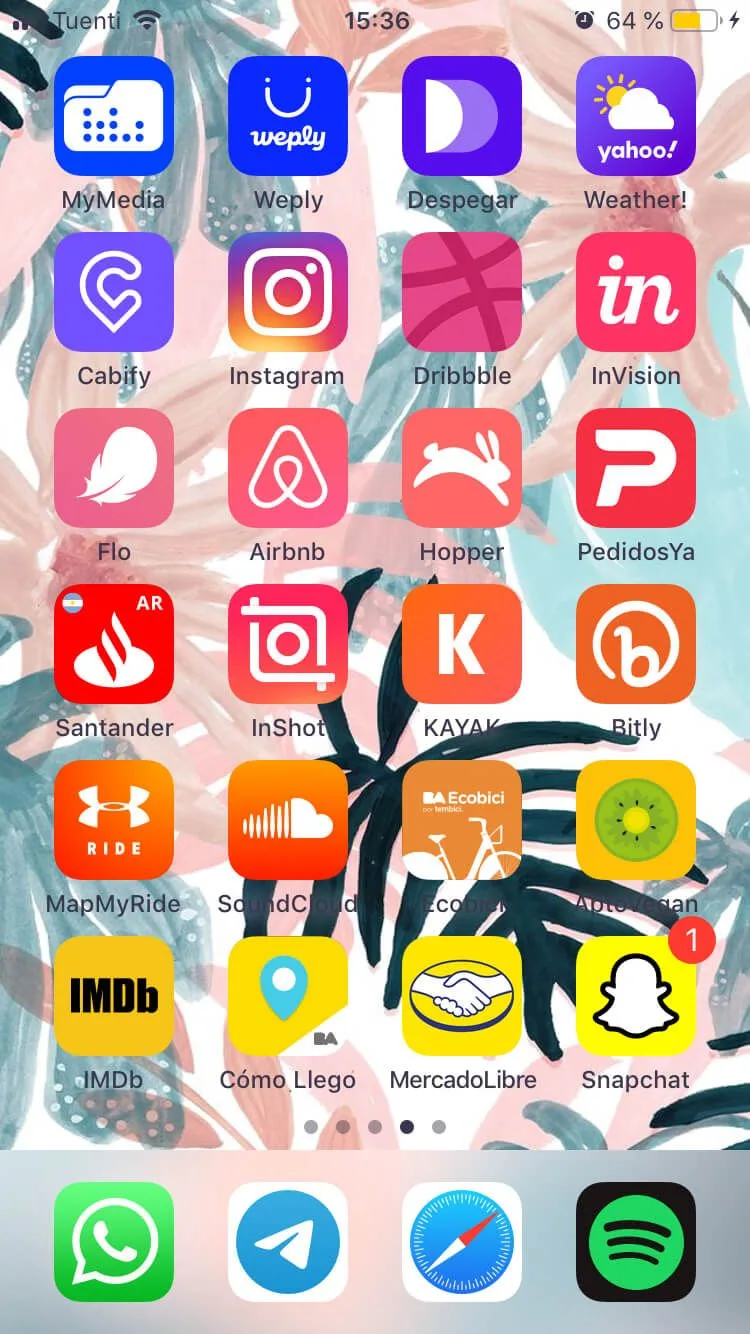 Where do you go to get inspired?
I think what inspires me the most is modern architecture. I'm not sure if I can explain it properly, it's just an intuitive approach. Seeing how many different problems can be solved in a simple and elegant way using basic shapes and volumes and relying on the materials to create an experience. All these things somehow resonate in me, I think it's similar to what I try to accomplish designing a digital product. So when I need inspiration I tend to take a walk around the city or even google for images or videos of a specific city and imagine myself walking down its streets.
I don't look for something specific. I just try to let things get through me. Eventually something will spark an idea and I'll make connections I didn't think before
What product have you recently seen that made you think this is great design?
I started using Dropbox Paper for my freelance activities a while ago, and was blown away by all those little details and features behind that appearance of simplicity. Functionalities are there for me only when I need them and then it's all about the content. That for me is great design.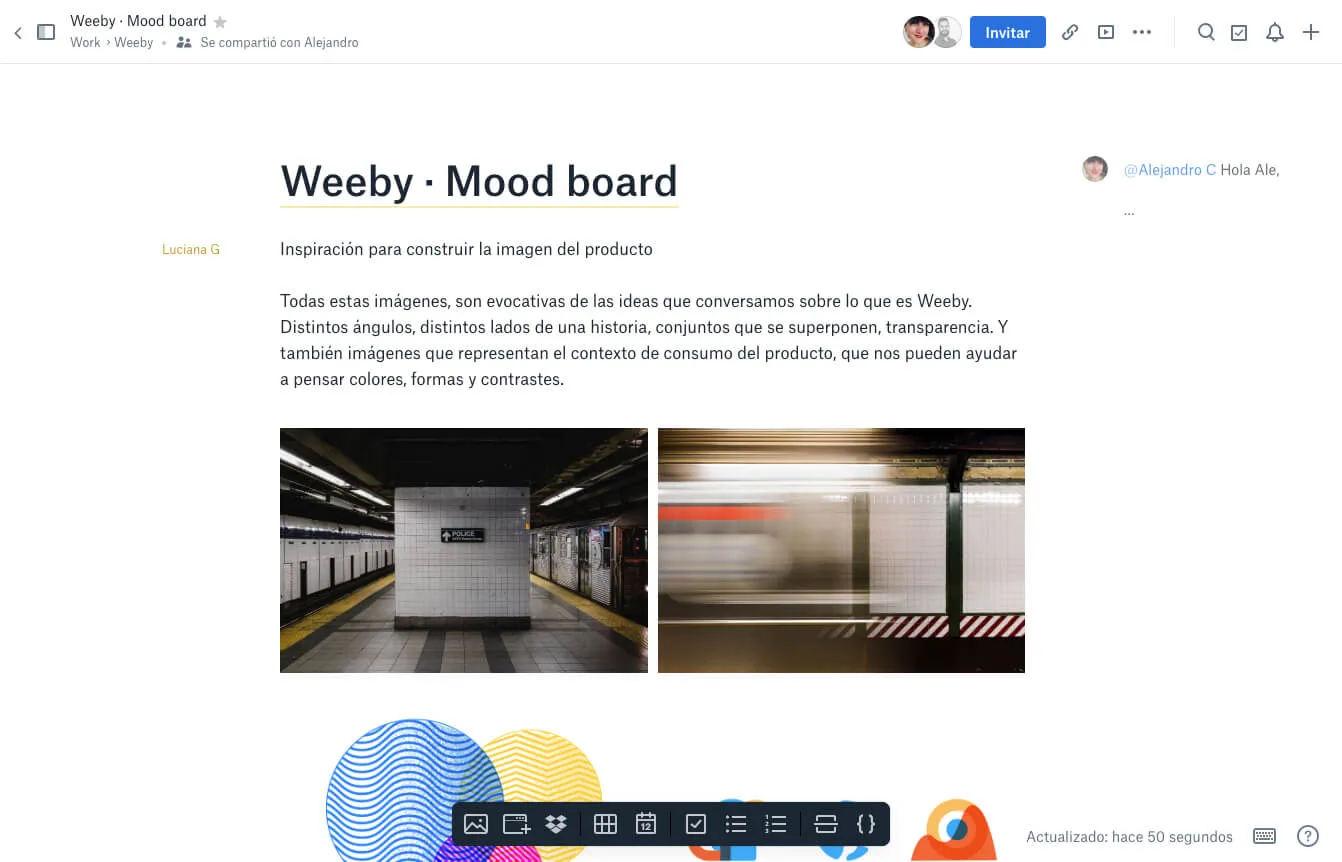 I recently started using Notion to organise my activities and keep track of my personal goals. On top of a seamless experience, it adds those little touches of personalisation that makes it delightful to use.
What pieces of work are you most proud of?
Funny enough the projects that make me more proud are ones where I've done a lot of things except UX or UI design.
Media Party is a yearly event where journalists, developers and designers from around the world gather together to discuss the future of media. I'm part of the organization and even though every year making it possible becomes a challenge in every possible way, the results are always inspiring. I've done anything from the branding and graphic design, to perform as host at the main stage.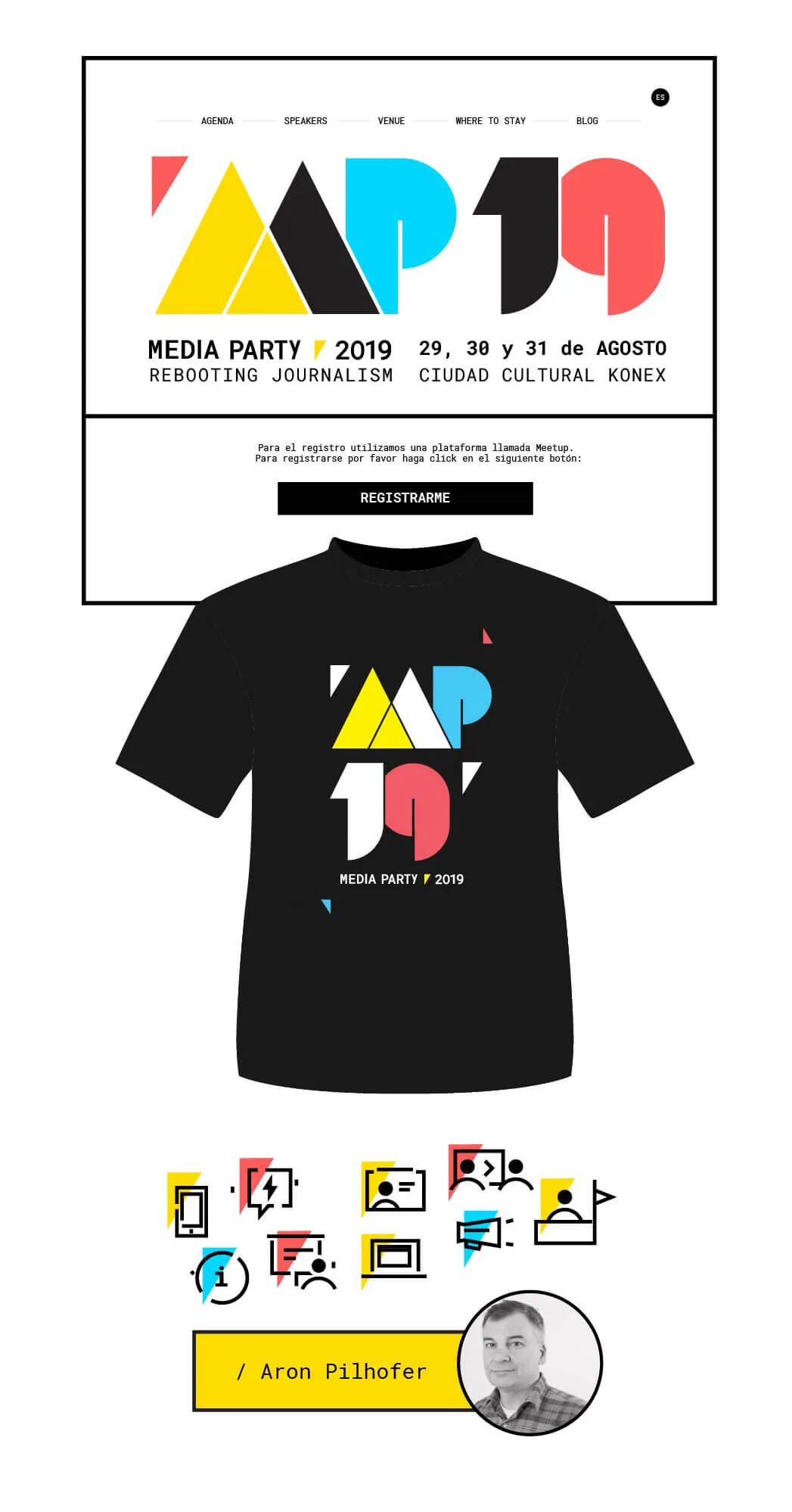 Acámica - This has been one of the biggest challenges of my career so far. A couple of years ago I was contacted by the Acamica team to help them create a UX/UI course. I participated in the whole process from designing the syllabus, to appearing on screen explaining the topics and assembling the grading flow. It made me see myself and the practice of UX and Interaction design in a different way. Even up to this day, I come across students that recognise me from the videos and tell me they learned a lot which is very rewarding <3.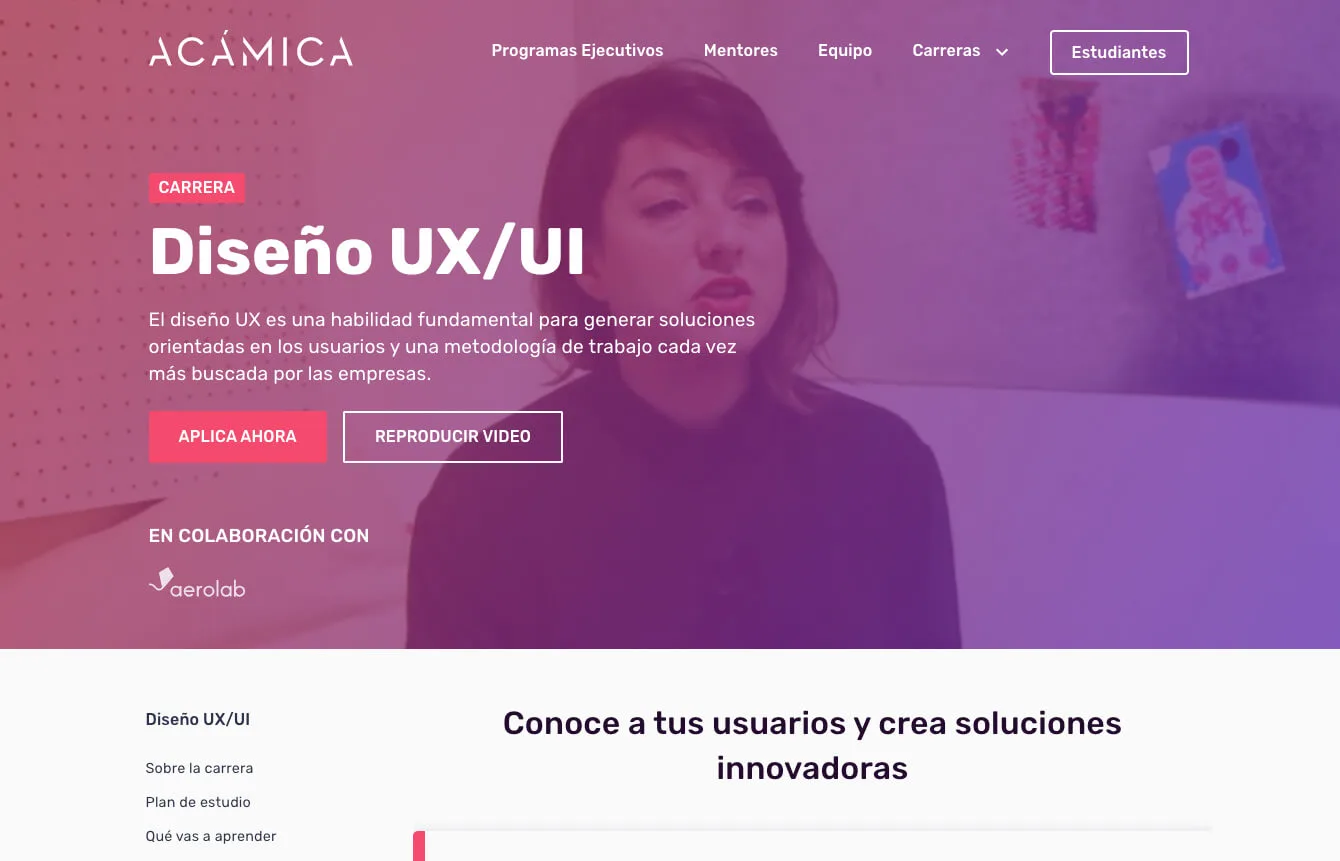 What design challenges do you face at your company?
We are working to modernize a federal government agency, so every single thing is a challenge. Battling bureaucracy, creating the team, selecting our tools, establishing short and long term goals. Everything for the sake of the public good, trying to help the relationship between the government and the citizens by providing efficient services. We are of course, a very young team so we're still struggling and negotiating over our workflows and the kind of outcomes and outputs we expect to produce. Exciting times!
What music do you listen to whilst designing?
Any advice for ambitious designers?
Don't take yourself too seriously, you're going to deal with so many different types of people that if you don't want to lose your mind and motivation you'll have to be as flexible as you can.
Don't obsess over titles, they don't get the shit done. All you have to care about is to be kind, work hard, pay attention to detail and always always always think about the users first.
Anything you want to promote or plug?
I'm a member of an international non-profit organization called Chicas Poderosas which is a community of women and non binary people that works in tech and media. Our goals are to support and empower each other to take over leadership roles while putting gender issues in the media agenda. You can check out our work here.
Also, if you want to talk about design or anything around it, here's my personal website.