What led you into design?
While I've been creating art since a young age (you know, tissue box rocket ships), music was my pathway to graphic design. I grew up writing and performing music just about anywhere and everywhere I could. Around age 12, I started designing websites, album covers, posters, and other promotional materials out of necessity. Later, thanks to my graphic designer neighbor, I realized those late nights in Photoshop and editing HTML/CSS could be a career. I fell in love with Tyler School of Art (Temple University) and only applied there. As they say, the rest was history.
What does a typical day look like?
I start every morning with journaling and 30 minutes of reading. It's become a powerful ritual for me to reflect on recent experiences and look ahead to the future. Once I'm dressed and ready for the day, I complete my Readwise daily digest, grab some coffee, and head up to my office around 8:30-9 am. Barrel is a distributed team, so I work from home.
I try to begin each day with space to think and sometimes, write. Around 10 am, I attend a daily standup with my direct reports; we check in on priorities and recent happenings. The rest of the day is a mix of one-on-ones with various team members, client calls, project reviews, facilitating team workshops, and brainstorming for future initiatives. Every workday ends with a standup between myself and the other Barrel partners.
From a weekly perspective, I look at the days in themes. The beginning of the week is vision and planning focused. Momentum picks up mid-week with contributions on various client and internal projects. Then, toward the end of the week, I reflect on recent developments with the team and look ahead to future initiatives. It's not at all perfect, but it helps me prioritize where I spend my time.
After work, I'm training at the gym, trying a new plant-based recipe for dinner, hanging with family and friends, writing, or doing a home project (we just moved!). If it's a nice day, I'll try to get a ride in on my motorcycle.
What's your workstation setup?
My office is slowly coming together since moving back to my hometown in PA after almost a decade in NYC. To be honest, I haven't made it a priority yet! That said, looking out at the trees all day is enough for me. I'm excited to make more progress in the next month or so.
I recently purchased a standing desk and love it. Combined with a balancing board (or two) and Uplift's motion stool, it's been a game-changer to keep myself moving all day long. Some of my must-have desk accessories are maybe a bit odd. A massage ball, grip ring, and fidget spinner. I tend to play with these throughout the day when I'm not doodling in a notebook; they help keep me focused, especially during calls.
Where do you go to get inspired?
Well, a more general response would be that I find inspiration everywhere, from a conversation with a family friend to learning to ride a motorcycle. I keep a running list of ideas in Notion as they pop up throughout my day. When I write, I use this Notion board as a pool of inspiration and pick which idea to explore further.
More specifically, I get a ton of inspiration from books. I used to think that I could only read one before moving on to the next. In the last year or so, my perspective has changed. I'm often reading 2-4 at a given time.
I noticed that when I didn't read, it was often because I wasn't in the mood to read the one book that was in progress. Similar to music, I couldn't imagine only listening to one album for weeks on end. I applied the same thinking to books. Once I had more options, I read more. Since then, the impact from reading has been exponential, and I look forward to making the time every day.
In terms of what I read, I enjoy a leadership or personal growth book paired with a memoir from someone I admire or find intriguing. Last year, I ended the year with 21 books. Some favorites included: Authentic: A Memoir by the Founder of Vans by Paul Van Doren, The Path of Least Resistance: Learning to Become the Creative Force in Your Own Life by Robert Fritz (read some takeaways here), The Courage to Be Disliked by Ichiro Kishimi & Fumitake Koga, On Writing: A Memoir of the Craft by Stephen King, Zen and the Art of Motorcycle Maintenance by Robert M. Pirsig, The Motive by Patrick M. Lencioni, and The Millionaire Real Estate Investor by Gary H. Keller.
What product have you recently seen that made you think this is great design?
After riding a scooter around Brooklyn with Dana for the last couple of years, I decided to upgrade to a motorcycle. In November, I purchased a Royal Enfield Interceptor 650, and it's my latest obsession.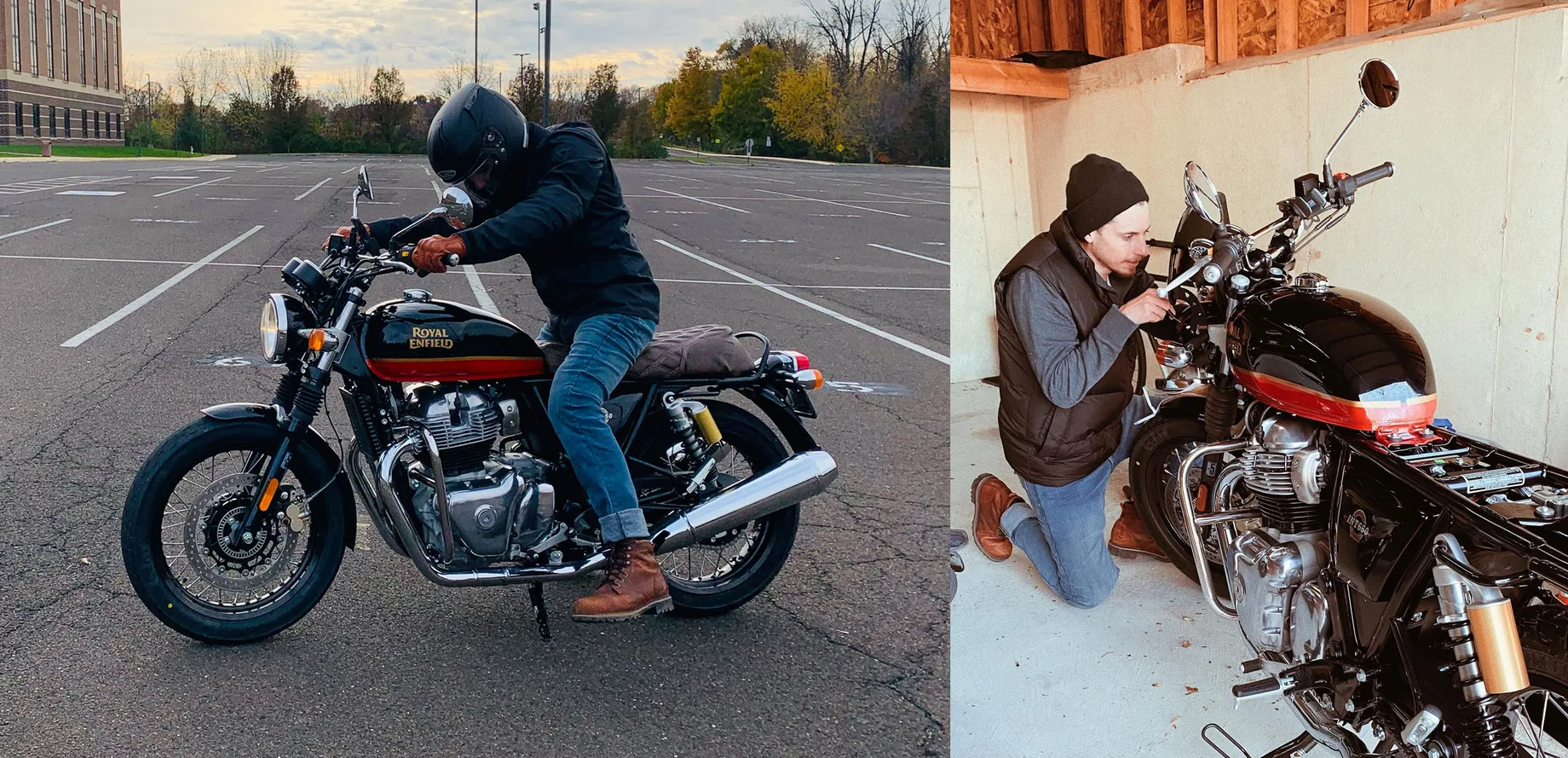 From a design perspective, I get a lot of pleasure from simply looking at it in my garage. Royal Enfield's design team did an incredible job nodding to their heritage, bringing to life the integrity of a retro bike in a modern machine. It's been a lot of fun riding around near my home among nature, I can't wait to rack up more miles in the Spring.
What pieces of work are you most proud of?
I'm super excited about our recent launch for a new eyewear brand and shopping experience called Visionist. The client came to Barrel with a vision (no pun intended), and we worked with them to turn it into a reality. From naming the brand to designing the logo and visual system to providing art direction to creating the entire e-commerce experience, we had a hand in every piece of their ecosystem. For certain aspects of the work, we brought on partners like Tanj and The Line Studios. I always enjoy collaborating with specialists and this project was no different. We loved having them on board.
As someone who wears glasses, I'm a big fan of Visionist's mission which focuses on optical precision and the human touch, helping customers achieve perfect vision with frames that feel tailor-made. I own a pair, and they're like nothing I've worn before.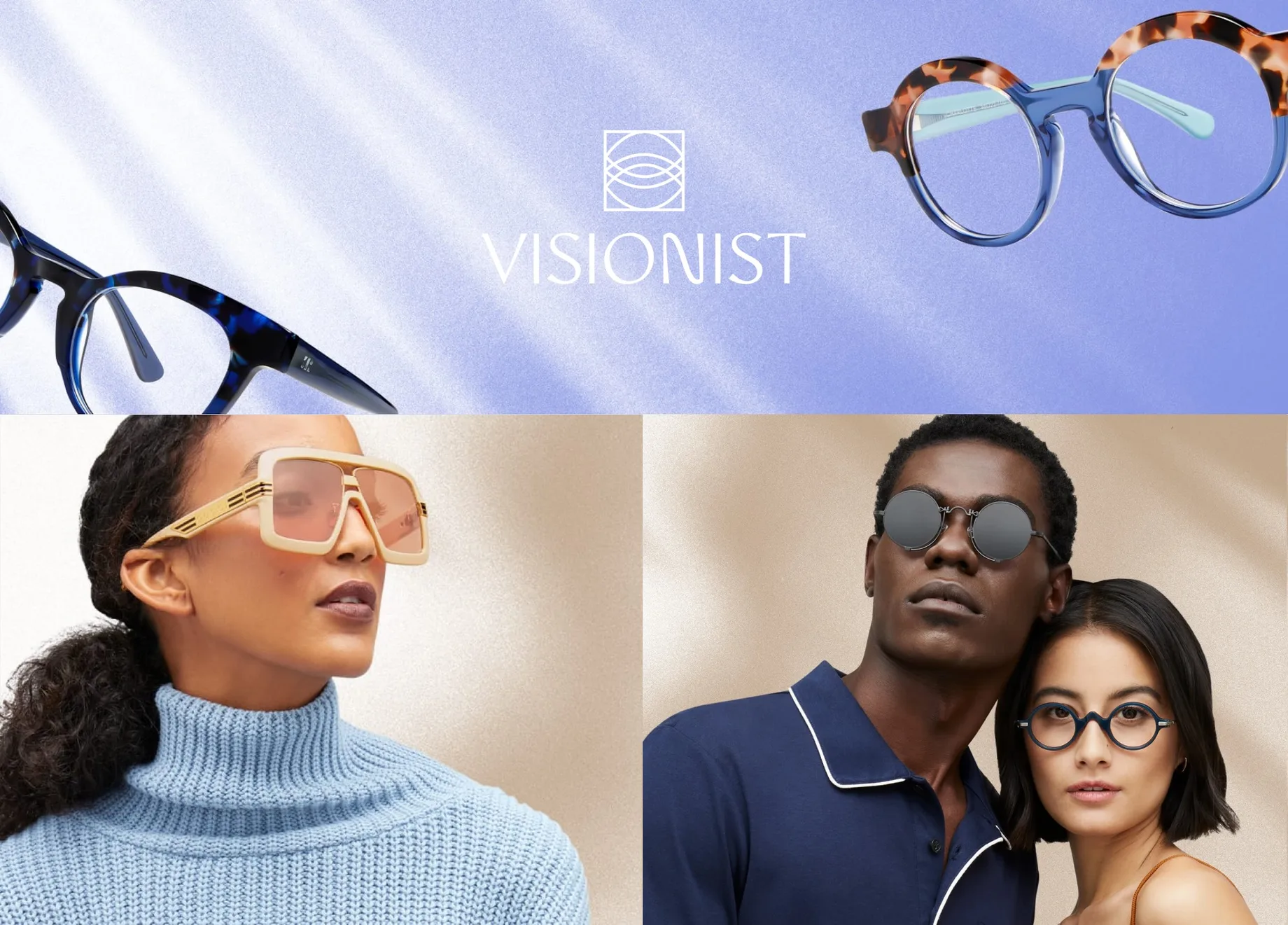 In May, we launched a website for the newly formed non-profit, The Asian American Foundation (TAAF). TAAF's purpose is to be a driving force for belonging and prosperity for the 23-million Asian American and Pacific Islander community across the US. At launch, TAAF had pledged and raised $250 million to AAPI causes, the largest philanthropic commitment in history. Working in tandem with their branding agency Pentagram, we collaborated with TAAF to create an online experience that highlights their initiatives, latest news and inspires others to join the cause.
Over the last six months or so, I've been leading the creation of a management training program initiative at Barrel. Every employee's relationship with their manager shapes their experience within a company. While creating a company culture that the team is proud to be part of, I've learned that you can't lose sight of how management plays a role. We kicked things off last month, and I'm excited to see how it evolves. You can learn more about the practice here.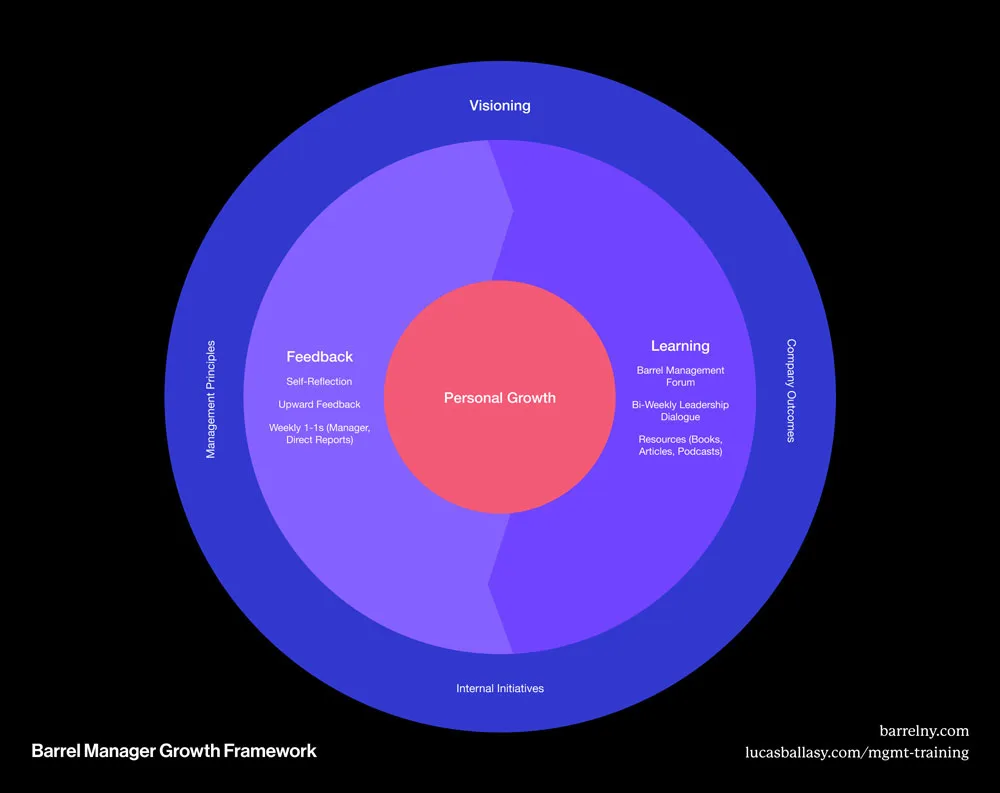 What design challenges do you face at your company?
Every client poses a different challenge. Of course, there's overlap, but there are nuances to every client's vision. Getting clear on that can have its hurdles. Sometimes, the client has a tough time articulating their desired outcomes. We have to remind ourselves to dig deeper and get specific. Without clarity, it can be difficult to make thoughtful design decisions throughout the process and, in the end, understand how the work is performing.
What music do you listen to whilst designing?
Any advice for ambitious designers?
Design for "what if?" We all work on subject matter that, on the surface, may not seem exciting. If we approach these projects as such, they won't be. No matter what I'm working on, I'm driven by the purpose. What is the client hoping to achieve? From there, I have fun exploring all the possibilities of delivering on it. What can we create that doesn't yet exist? What can we learn from other industries?
One of my favorite recent examples of this is our work for Macmillan Publishers (case study here) where we had a blast refreshing a 175 year-old publishing company.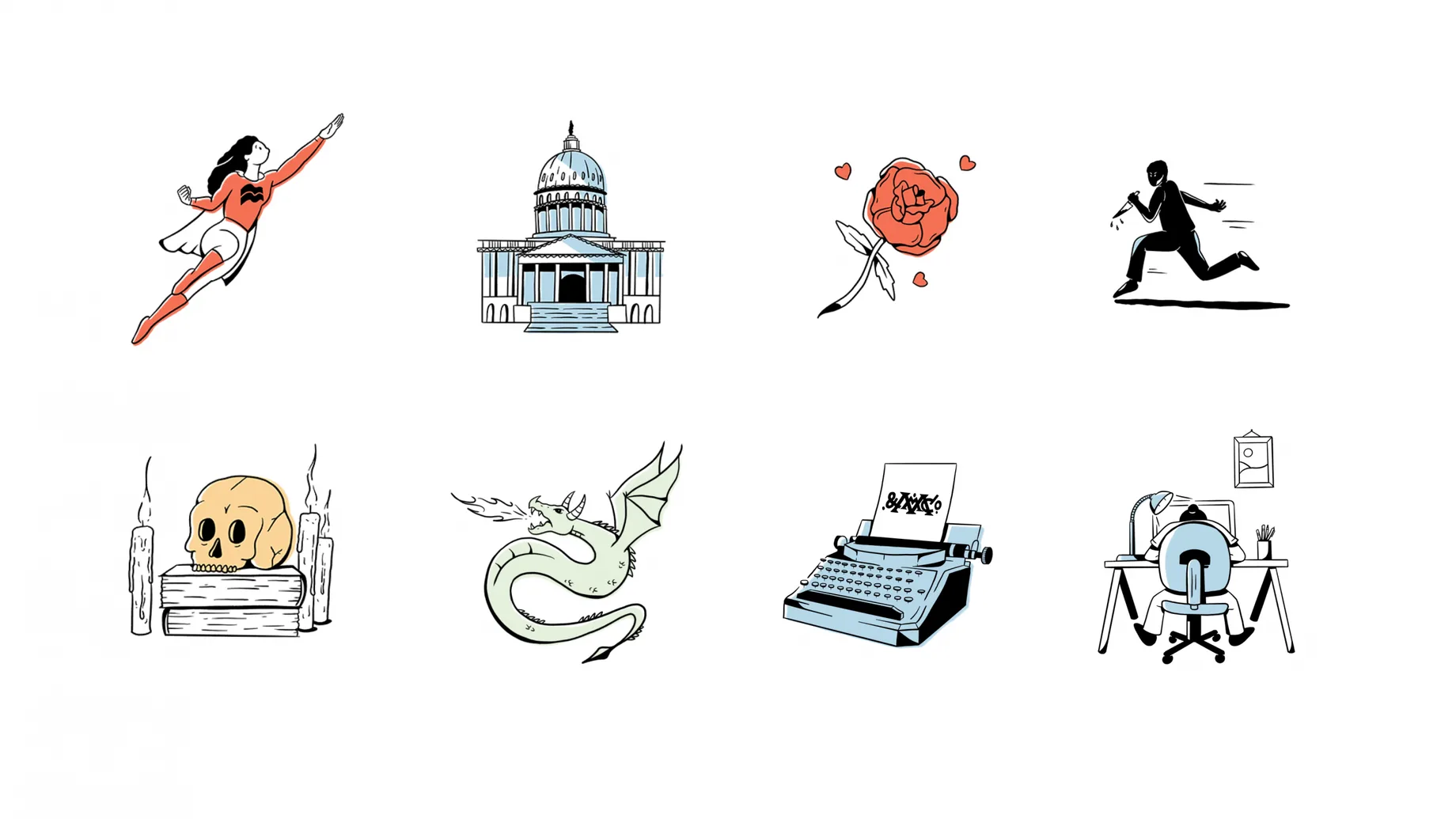 Remember, it's not about you. It's not even about the client; it's about the community they serve. Who are they? What are their hopes and dreams? How can you design an experience that will bring them delight or help them make progress in their lives?
Anything you want to promote or plug?
We're excited about a new project called DTC Patterns. In short, the Barrel team makes real DTC purchases and documents their observations on the blog. The blog has become a valuable resource for our team, and we hope it can provide the same inspiration for brands, clients, & fellow marketers alike.
In addition to the writing on my website, I have a newsletter called Borrowed, Learned, & Thought (BL&T). Every Monday, I share weekly themes and progress in running an agency business/team and doing my best to live a good life. I also include a featured song and excerpt from a book, podcast, etc. You can subscribe here.
Lastly, you can find my latest music project under the moniker Balast.