What led you into design?
I too hold that story shared by many designers of playing around as a kid with cardboard, strings, duct tape, and empty water bottles to build imaginary telescopes, rocketships, and flying cars.
Funnily enough, when I was seven in the nineties a decade before the iPhone era I remember crafting what I called a "do-it-all" ("faitout" in French) for my plush rabbit which consisted of a folded piece of toilet paper roll that — to my mind— was a screen on which my dear friend would be able to do anything from calling his other bunny pals to watching movies. That device was also wearable on the rabbit's necklace. So I guess that building materials aside I'm still in the same line of business! I must say though I'm still waiting for my smartphone to turn into a hoverboard as my bunny's TP roll prototype did.
On my way to becoming an inventor or a mad rocket-scientist, I was good at logic, art & human sciences but sucked at maths so the school system prevented me from taking any professional path with the word "science" in it. Choosing Design was for me a good way to try building an interface understandable by humans for the complex scientific concepts that fascinate me.
What does a typical day look like?
Morning: I'm fortunate enough to live close to the Withings headquarters so I usually take a 20-min walk to work or ride my longboard.
I tend to open many topics at the same time and then have trouble closing them, so the solution I found is to grab a sticky note first thing when I arrive at the office and list 3-5 bullet points I need to get done today.
I have 3 important types of meeting. First one is the "Daily 5 min" every morning when each designer is asked two questions: "What are you working on today?" / "Are you hitting any roadblock we can help you with?". We have a dedicated meeting for longer design critique on Thursday afternoons. Finally every Monday I attend the Product Roadmap meeting with App, Services & Hardware PMs and the top management to define strategy and keep every team on track.
Lunch: Around 12 I take a lunch break that can span any time from 45 min to 2 hours (France is awesome for this). My co-workers have different experiences, roles or backgrounds than me. I get to sit with French, Australian, Canadian & Syrian designers and Danish, Moroccan & Indian data analysts. I myself am French, American & Italian of Spanish descent, so we pretty much come up with debates and new dreams to change the world every day which I really love! I then take a 15-minute walk around the block to relax and get on top of my Health Mate app's weekly steps challenge.
Afternoon: Half of the design team only speaks English so it's really awesome for me to get to practice every day while living in France. I alternate between phases of deep work and meetings with devs, data scientists, hardware engineers, marketers or users.
Evening: I try to stay very organized and I usually work efficiently which allows me to leave relatively early. This leaves time for me to go for a walk in Paris, or just sit at home in front of YouTube making new discoveries: I'm currently learning Flamenco guitar and wow, it's like I'm a beginner again. I'm in love with the learning process. Whether it's trying to explain sensor signals to Withings users, playing music, watching videos of longboard tricks or reading politics & science books, I try to keep learning every day in both my professional and personal lives.
What's your workstation setup?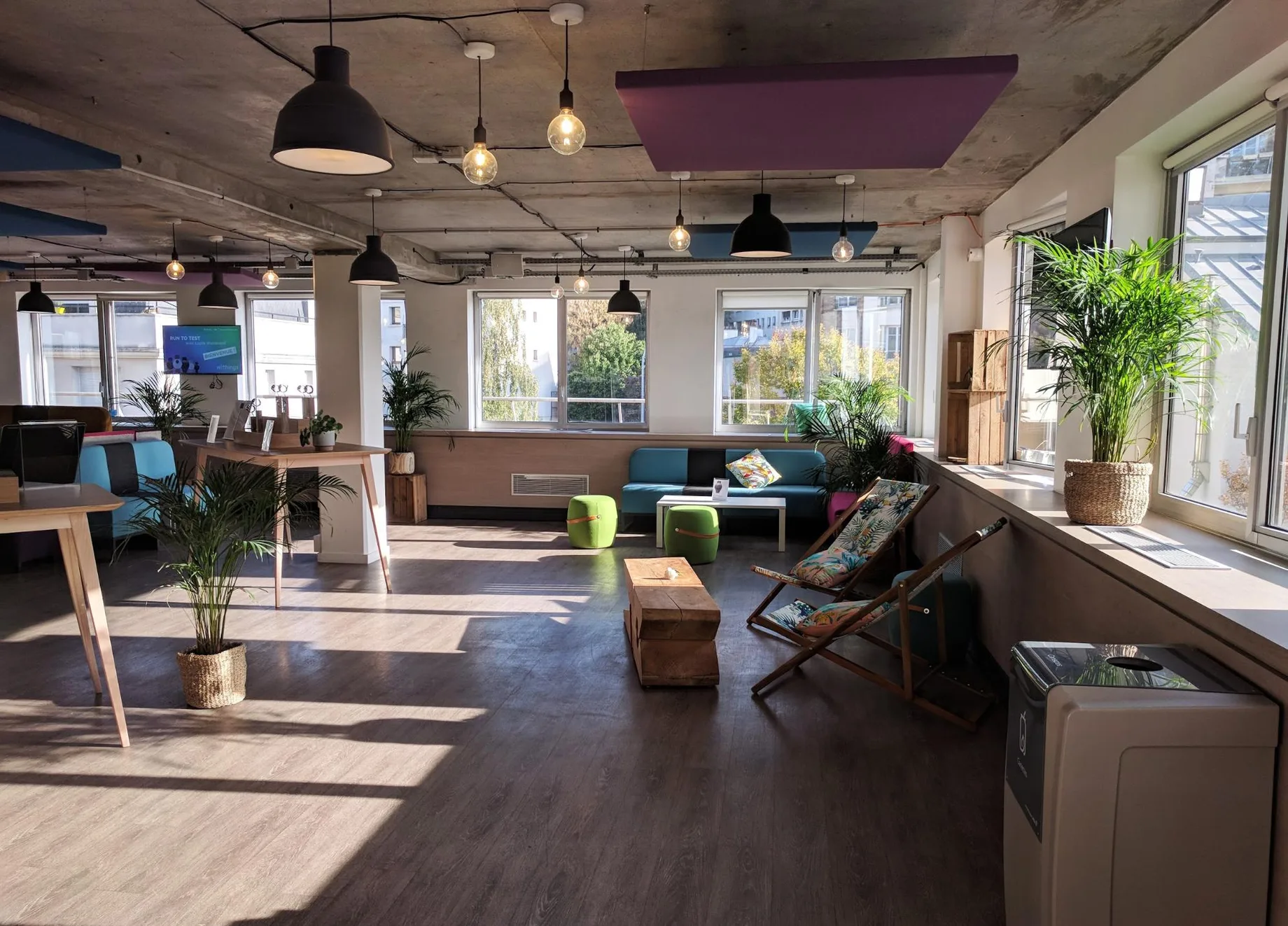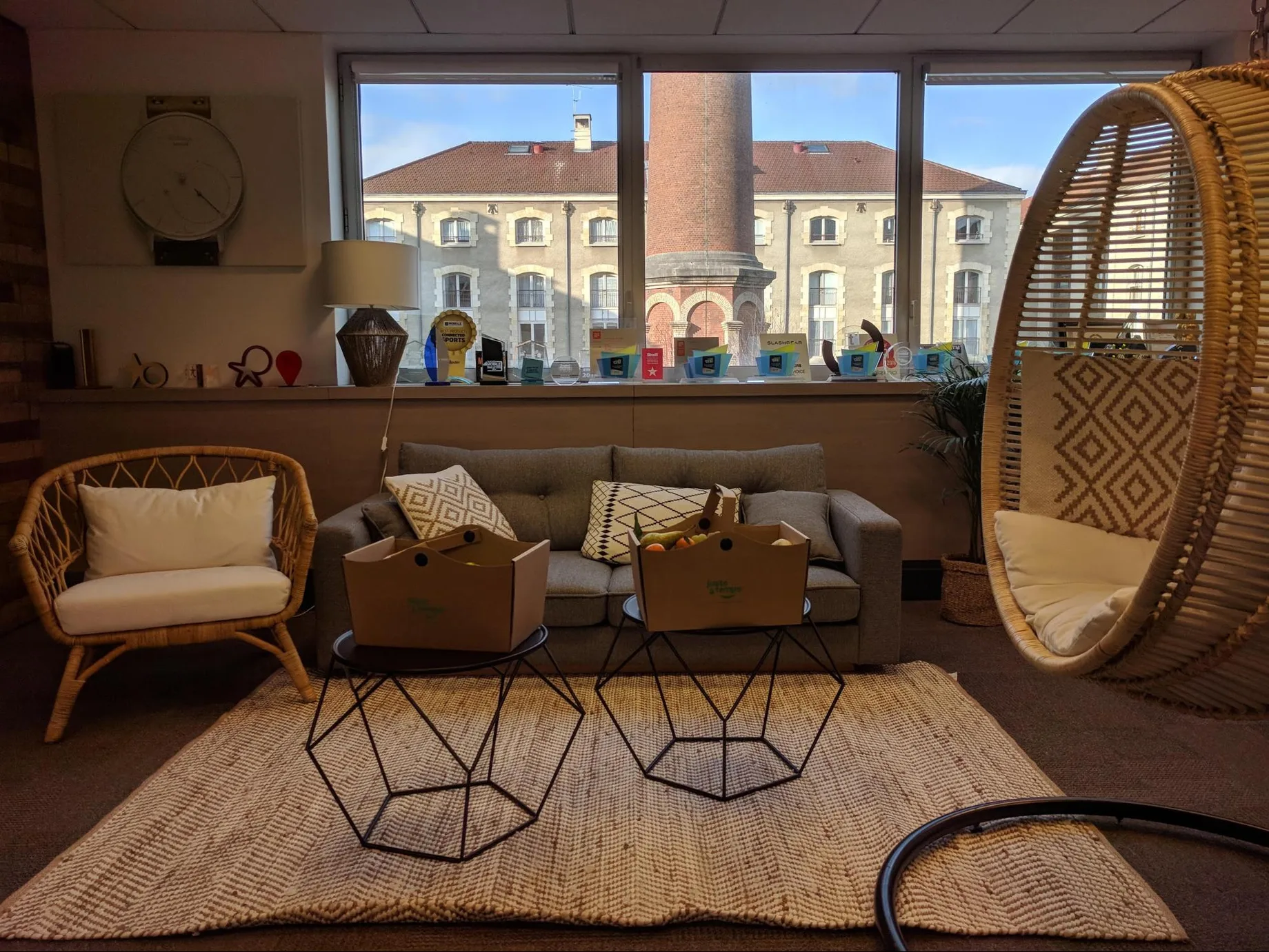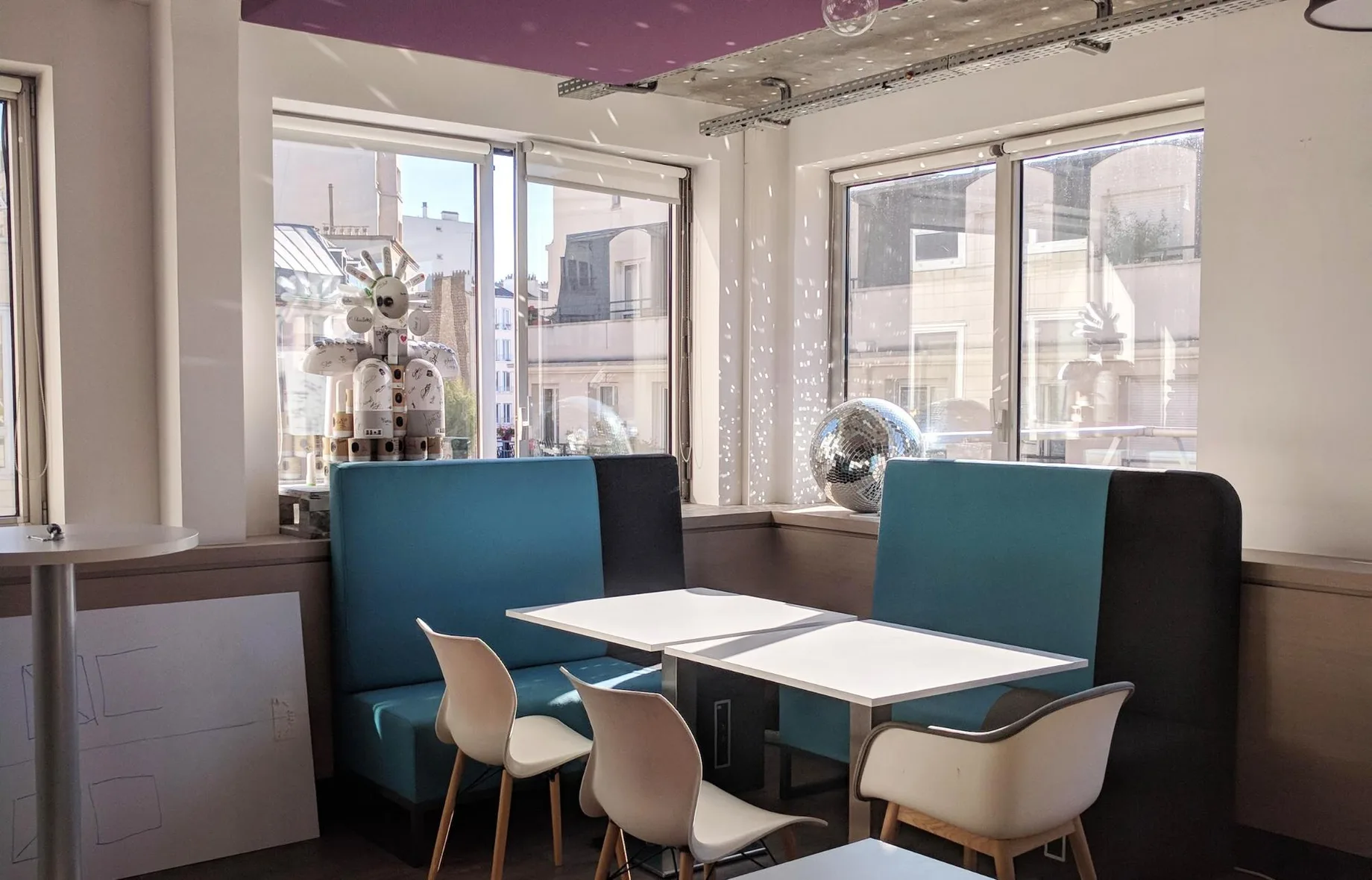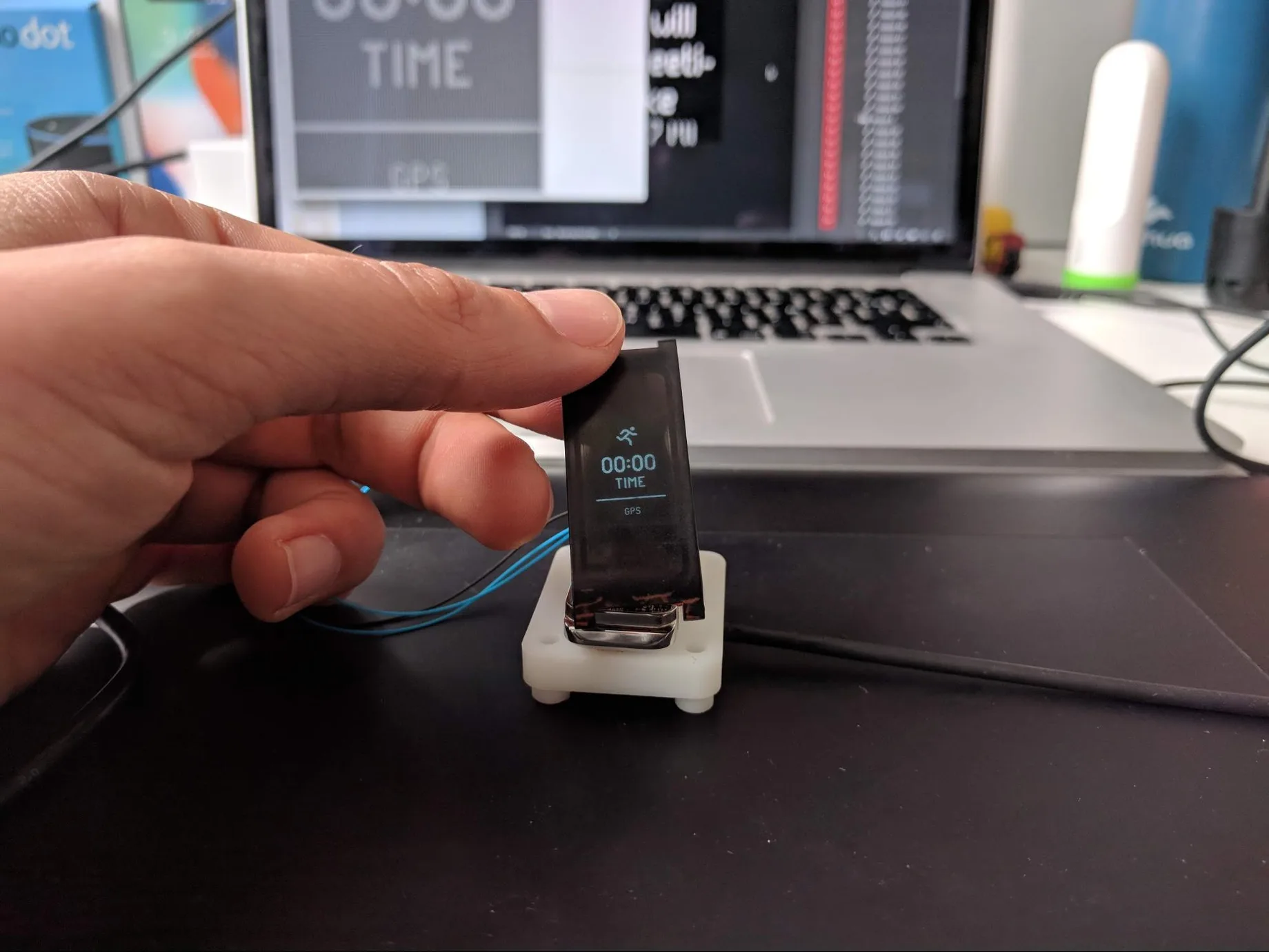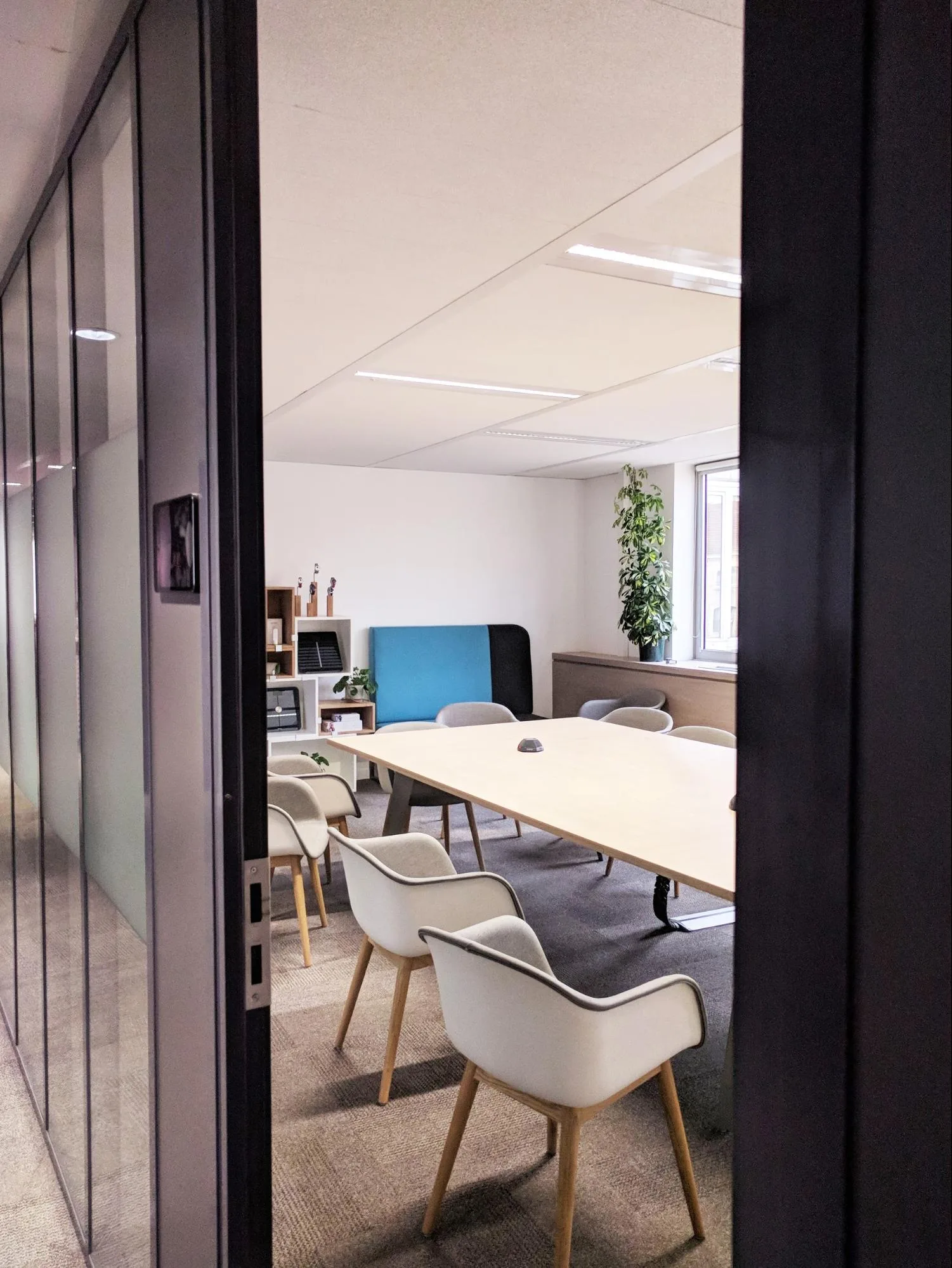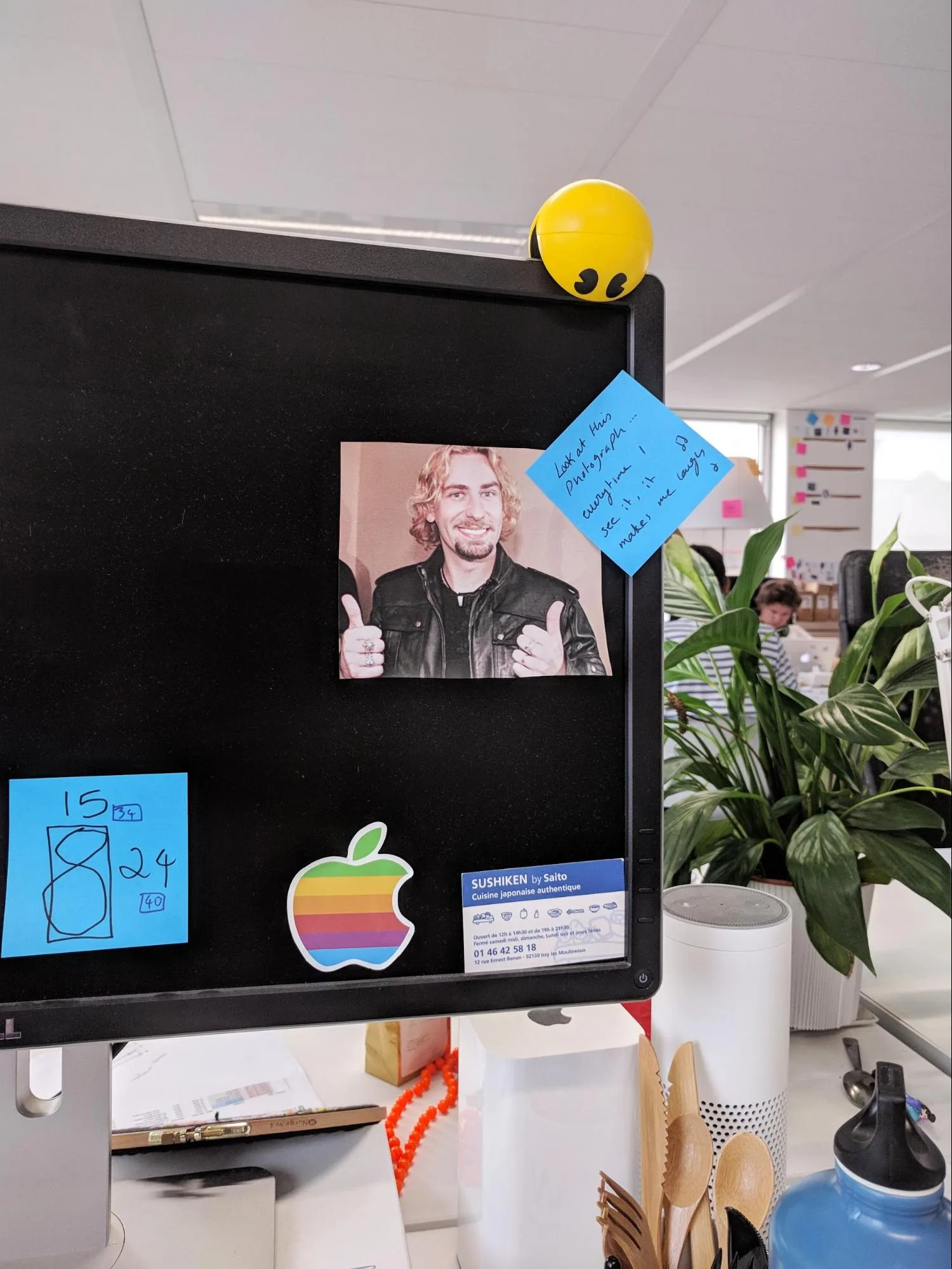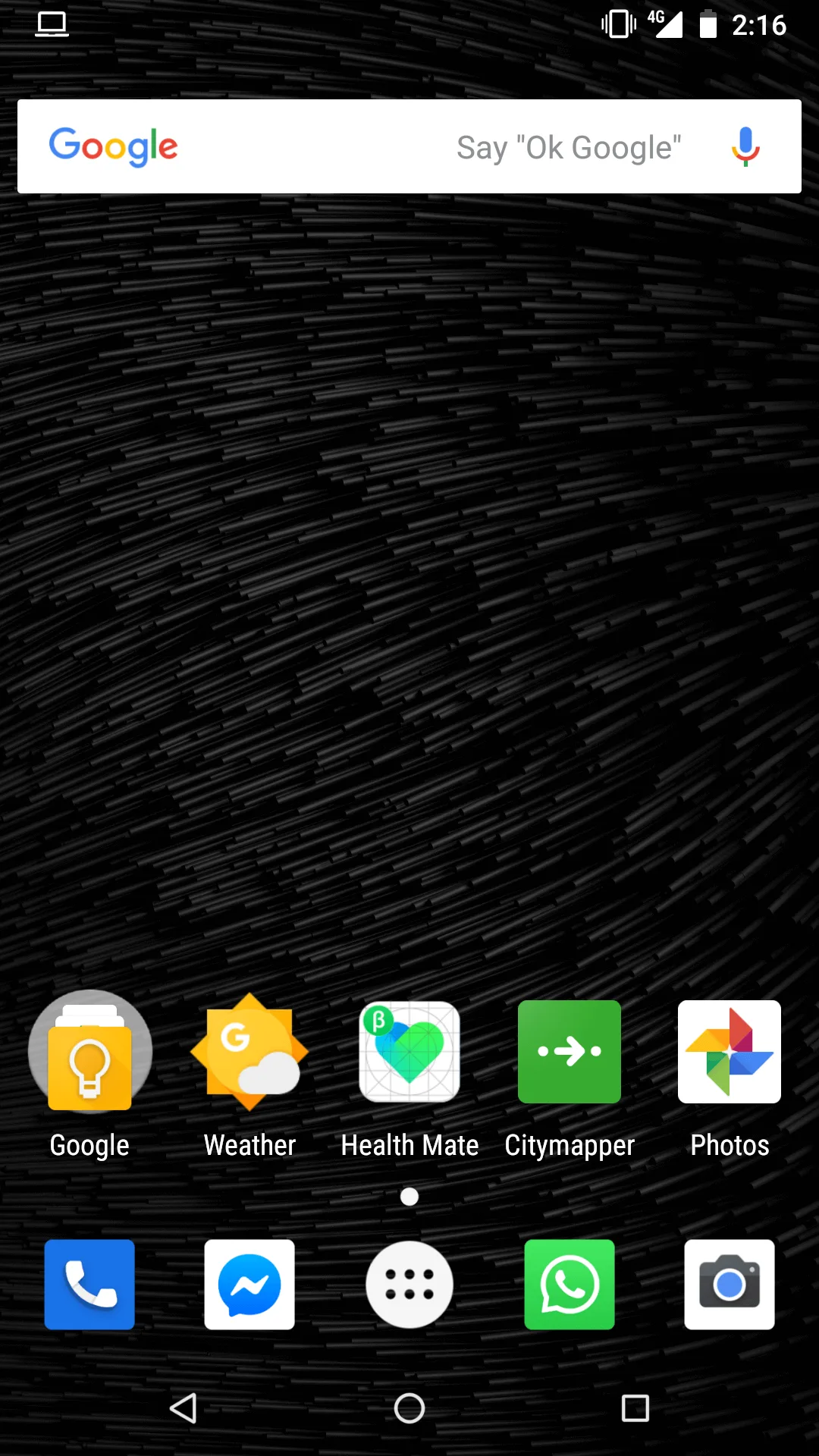 Where do you go to get inspired?
Most inspiration moments happen away from the screen. I'm a big science-fiction fan, so there's that. I find Albert Robida's 100-years-old drawings of the future fascinating every time I see them.
Tech & Society Media: Azeem Azhar's "Exponential View" newsletter & podcast are fascinating. I strongly believe we shouldn't disconnect technology matters from society questions, and Azeem's work focuses a lot on the definition of tech ethics.
Paper magazines: I enjoy resting my eyes on non-backlit reads: the MIT Technology Review print, Kai Brach's Offscreen Mag (+ his DenseDiscovery newsletter).
Visual Design: ViD-wise, I visit the usual suspects: Dribbble, Behance, etc. I recently stumbled in awe upon Elsa Bleda's photographies of neon-lit night scenes. Her work is worth the instafollow.
What product have you recently seen that made you think this is great design?
Lately, it seems anything that's been coming out of the hands of Headspace's Design team is the stuff of dreams. Their meditation for sleep update was very interesting audio/visually. I also watched several talks by Vicki Tan who's a Product Designer there and she made the processes sound great.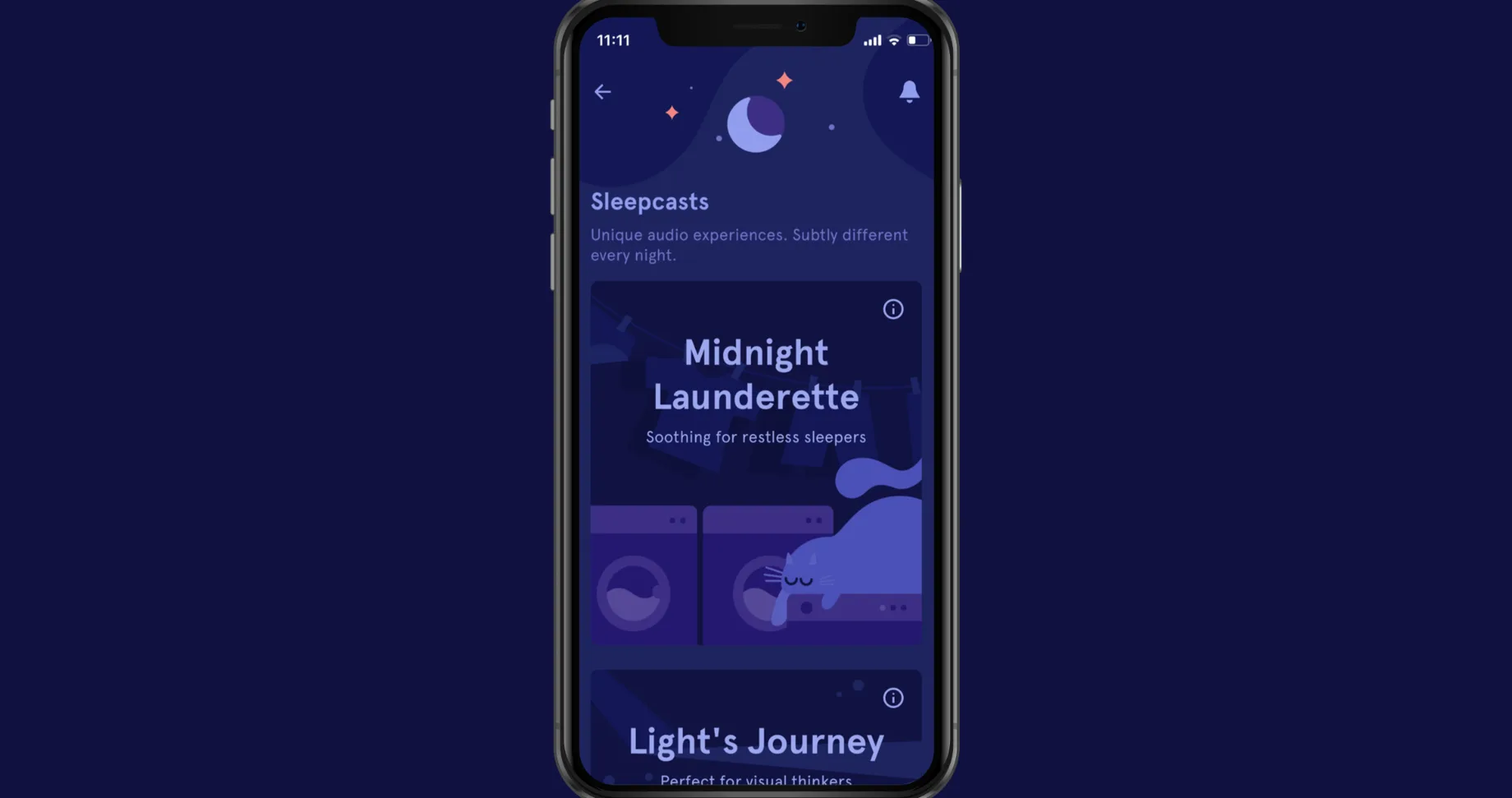 On a lighter note, the "Tron Lightcycle Power Run" rollercoaster at the Shanghai Disneyland (which I'm yet to visit) makes me want to switch career plans and become a theme park Experience Designer – if that's a thing.
What pieces of work are you most proud of?
The main one is the Withings Sleep Sensor user experience redesign I got to lead last year. We released a new Sleep sensor in April 2018 as a successor to our smart alarm clock Aura. With that new device, we decided to redesign the sleep tracking experience in our million-user app Health Mate. That project came at a time when we were also doing a lot of ViD cleanup on the app and launching updates to our Steel HR watch range. I got to work with an extremely talented team for which I'm very grateful. (https://www.withings.com/us/en/sleep)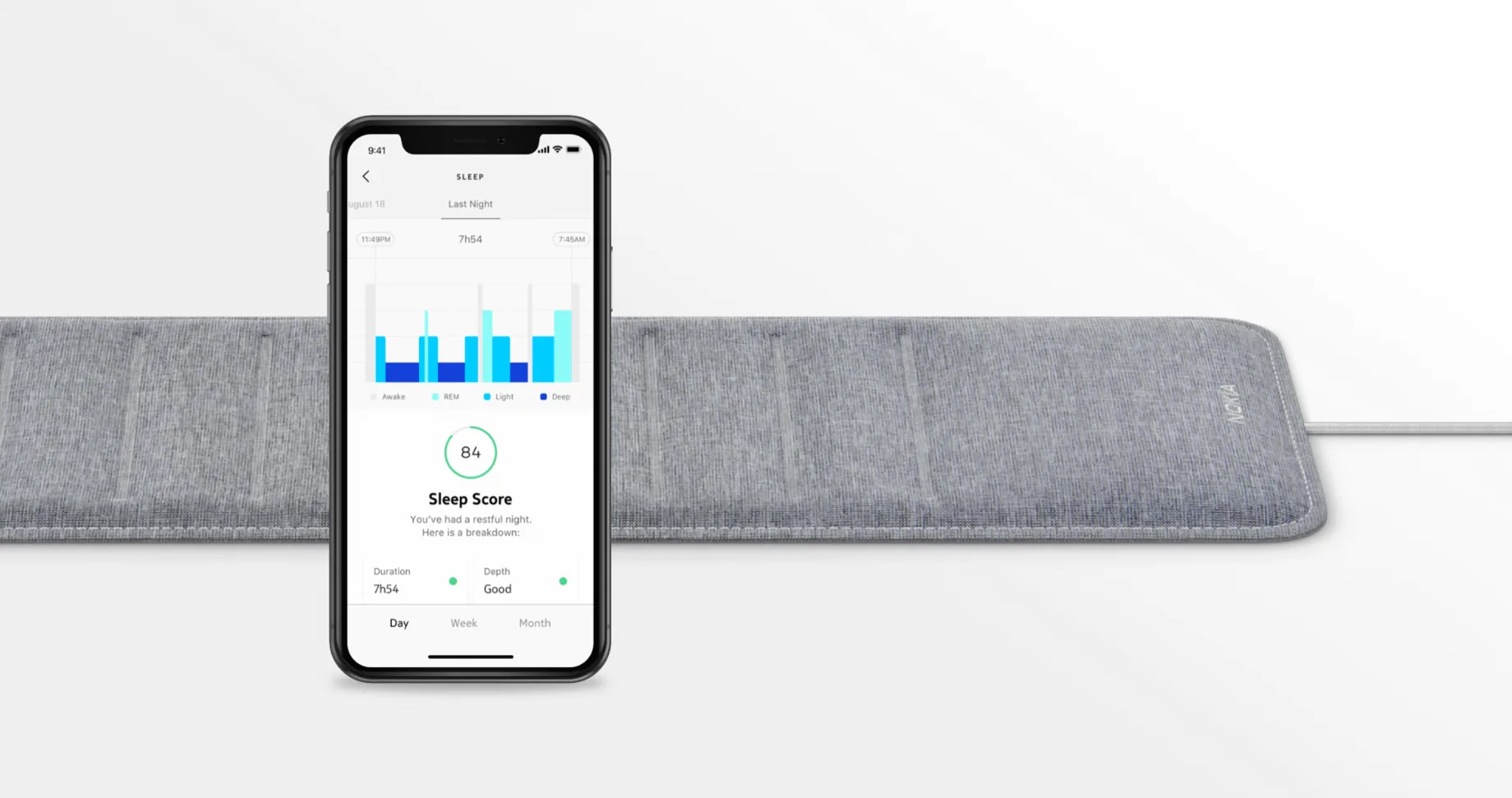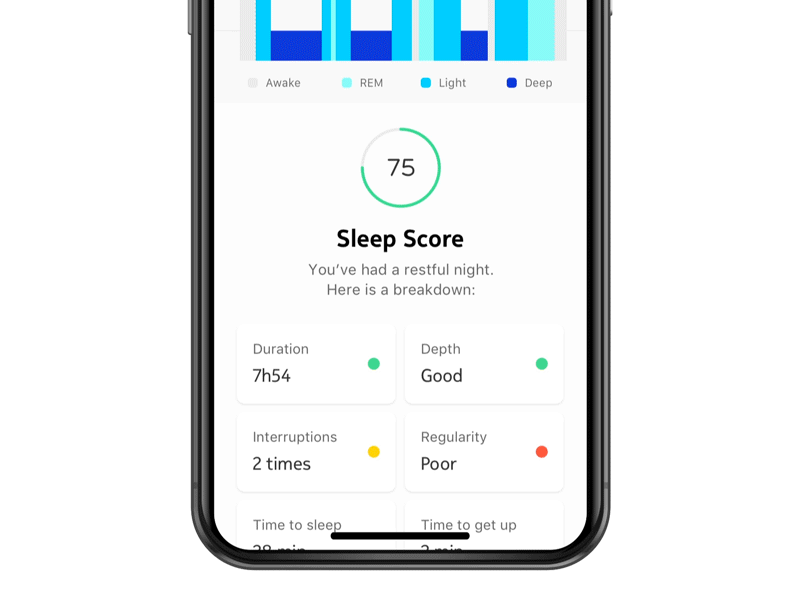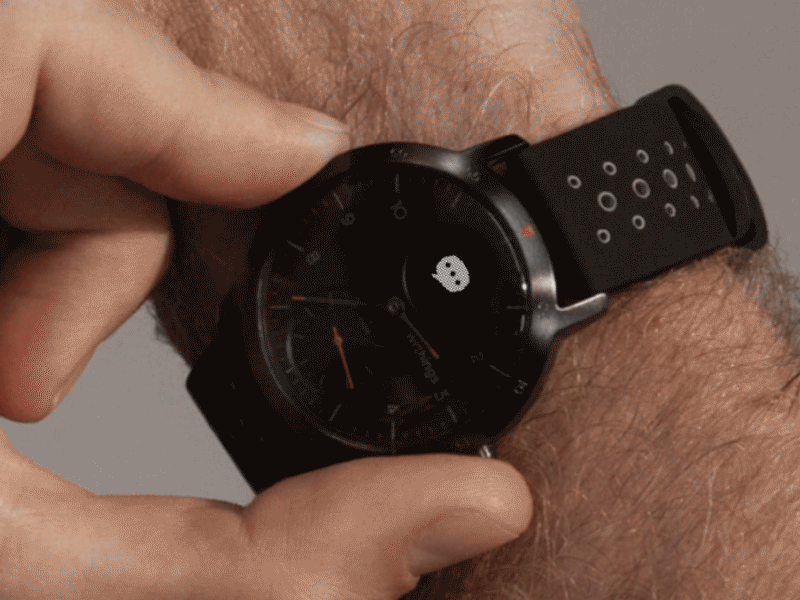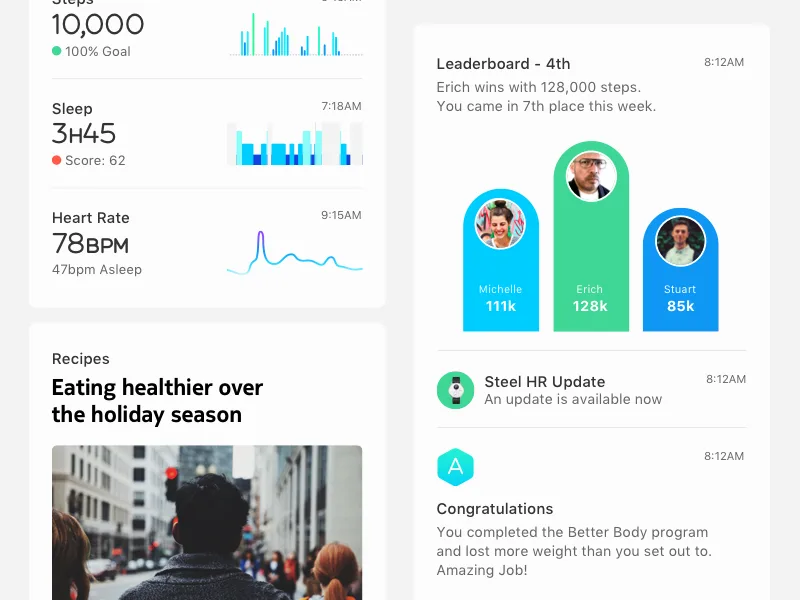 The second project that comes to my mind is actually quite old and doesn't really reflect the skills I have now learned, but I really enjoyed working on it. It's called Mediadata.fr, and it's a data-visualization tool that makes verifying the news sources' impartiality easier. Recent studies have shown that 74% of the French think journalists are out of touch with reality and don't trust the media so we plugged onto the French National Institute of Audiovisual Archives (INA) to measure which personalities were aired the most.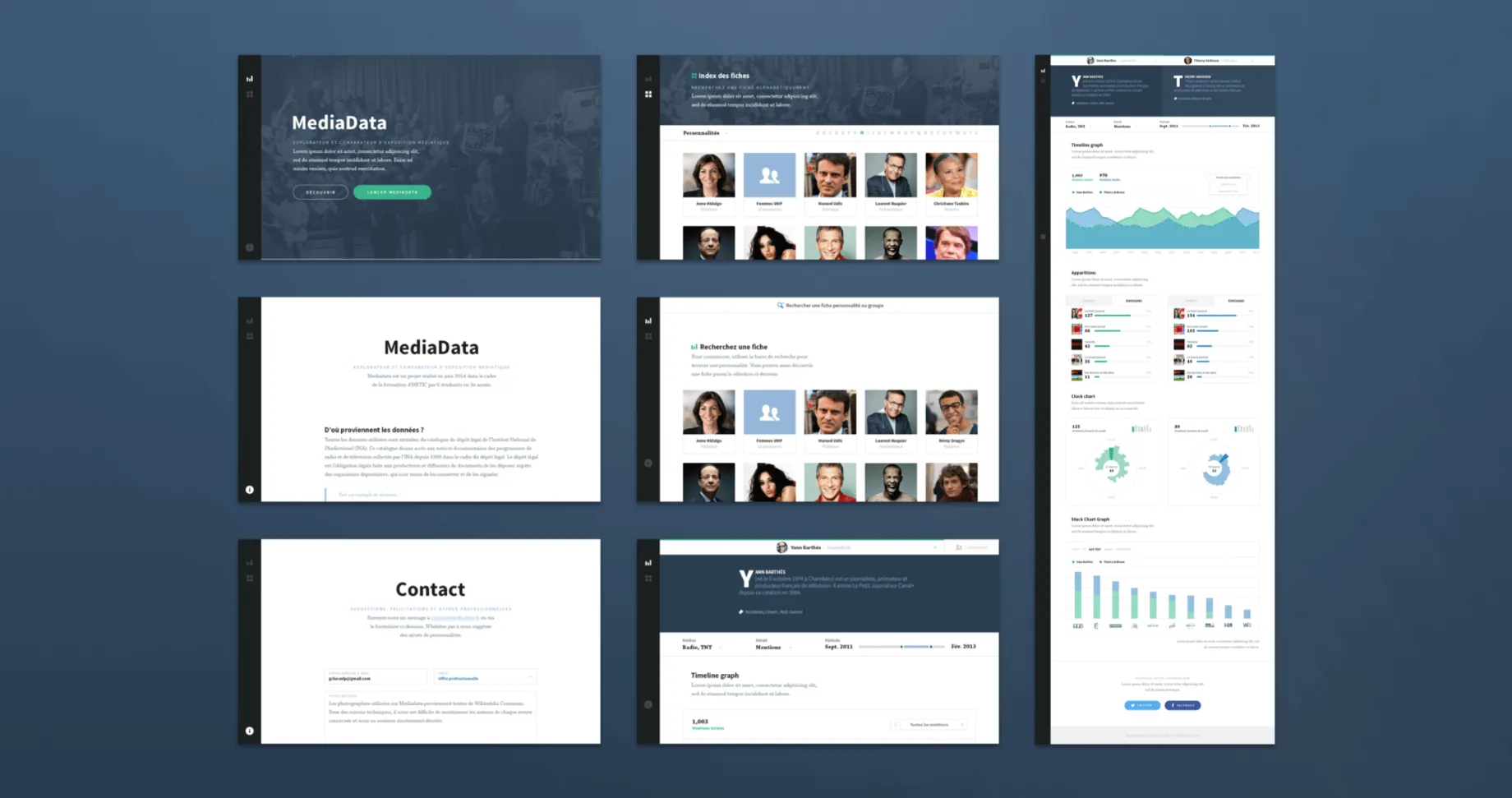 What design challenges do you face at your company?
We're a very small design team of three people, so this means we need to say no to a lot of otherwise very interesting projects. We need to think like Product Managers and question whether every element of our design is or isn't necessary. Is the new fancy interaction we designed really worth taking the time of three devs who could work on features that solve user problems in more measurable ways instead?
We also need to be careful to not create future work for ourselves: for instance if we add a spot for an icon on a mockup, it means every time someone in the company will need to use this template, they will have to come to us to create an icon and we don't have capacity for it.
The Product team is made of engineers for the most part. It's very important for designers to think like them and speak the same language to avoid getting locked into the "I just do shapes and colors" cliché. We try to hire designers that have coded before, although it's not a requirement. It helps a lot to think in systems, automating everything that can be automated and most of all to value initiatives based on the actual needs of real people over projects that are "just cool".
At Withings, we're designing for very different types of users: from the spandex fitness crowd to the blood pressure monitor users with serious heart conditions. It's very important to get out of our ivory tower every now and then to meet these people who use our products. We're currently setting up monthly sessions when we bring in real users and show them prototypes, learn about their frustrations and conditions. Making these sessions recurrent over time allows the logistics cost to go down.
What music do you listen to whilst designing?
I must say I usually prefer listening to entire albums instead of mixes. As a designer and classic rock fan the work behind "concept albums" fascinates me. But here's a mix of out-of-context personal favorites anyway!
Any advice for ambitious designers?
Surround yourself with passionate people that love their work but also love to live outside of work. Take care of yourself.
If you get stuck on a design, get up and go show your concept to someone else. This will help in 100% of cases. List every hypothesis you make and test/prove it before you ship. In the worst case scenario if you can't do that, deliver a data analysis tagging plan to the devs to measure these concerns once they're live.
Don't cover unethical schemes with esthetically-pleasing interfaces. If you can afford it, try to put the readymade "I work in tech" sentence aside and think twice about what field you want to design in: is it transportation? Healthcare? Environment? Banking? Advertising? All these very different fields use tech & designers. Also, remember that in most cases you're not designing for yourself, so it's very important to make things that work for everyone. It's not about politics: humility & compassion are not a partisan's issue.
TL;DR: Move fast if you want but take time to think so you do NOT break things. It's not lacking humility to say you're not just crafting aesthetically-pleasing montages anymore, you're changing people's lives by creating objects they will carry daily. Get it right!
Anything you want to promote or plug?
Yes, three things:
You can follow me on Twitter where I try to share finds about tech, society, social-tech, and our technological society:
https://twitter.com/Lucas_Guarneri
I will also be releasing case studies about my latest projects in the coming months, stay tuned on my dotcom: http://lucasguarneri.com
Go listen to Pink Floyd's Dark Side of The Moon in one sitting. It's a timeless masterpiece. Have a wonderful day!