What led you into design?
One wedding invitation 10 years ago, that's how it all started. It was my second year at a graphic design high school (which I got in by complete coincidence) and I got my first assignment to design a wedding invitation. When the teacher saw my creation, it made her laugh, because she thought the idea was "cute". In that exact moment, I thought to myself, "Yes, this is what I want to do, and what I'm going to do," because I realized I can make people smile, laugh, stop and think - all thanks to graphic design.
After finishing the class, I remember thinking about the assignment for the whole day, and I continued to design another 15 versions of the invitation the very same day. I closed myself in my room– no food, no sleep, and I worked on it all night. Since that day I've been obsessed with design. I got lucky. I found myself in it.
What does a typical day look like?
The most challenging thing in my freelance life is to remain effective and productive. I used to try everything to find the perfect balance or routine (waking up at 5am or working till 3am) but in the end, I just figured nothing works perfectly, and the best way to be productive is to do whatever feels right that day. My days tend to be different, so I don't fall into a stereotype. Usually, after my morning routine, I go to the gym at least 3 times per week and then it really depends, I either move to WeWork or I work from home. Lunchtime and afternoon coffee is the time where I'm able to meet new people, friends or clients.
Most of the time I work during the afternoon till late night to catch up with clients in US. I try to have some "me time" during the mornings. I just want my days to be filled with things that are important to me - design, walks with my dog, Cappuccino, food (and candies), gym, my girl, family, and friends. Not in this specific order, but that's my everyday life. I call my mum and grandma almost every evening.
What's your workstation setup?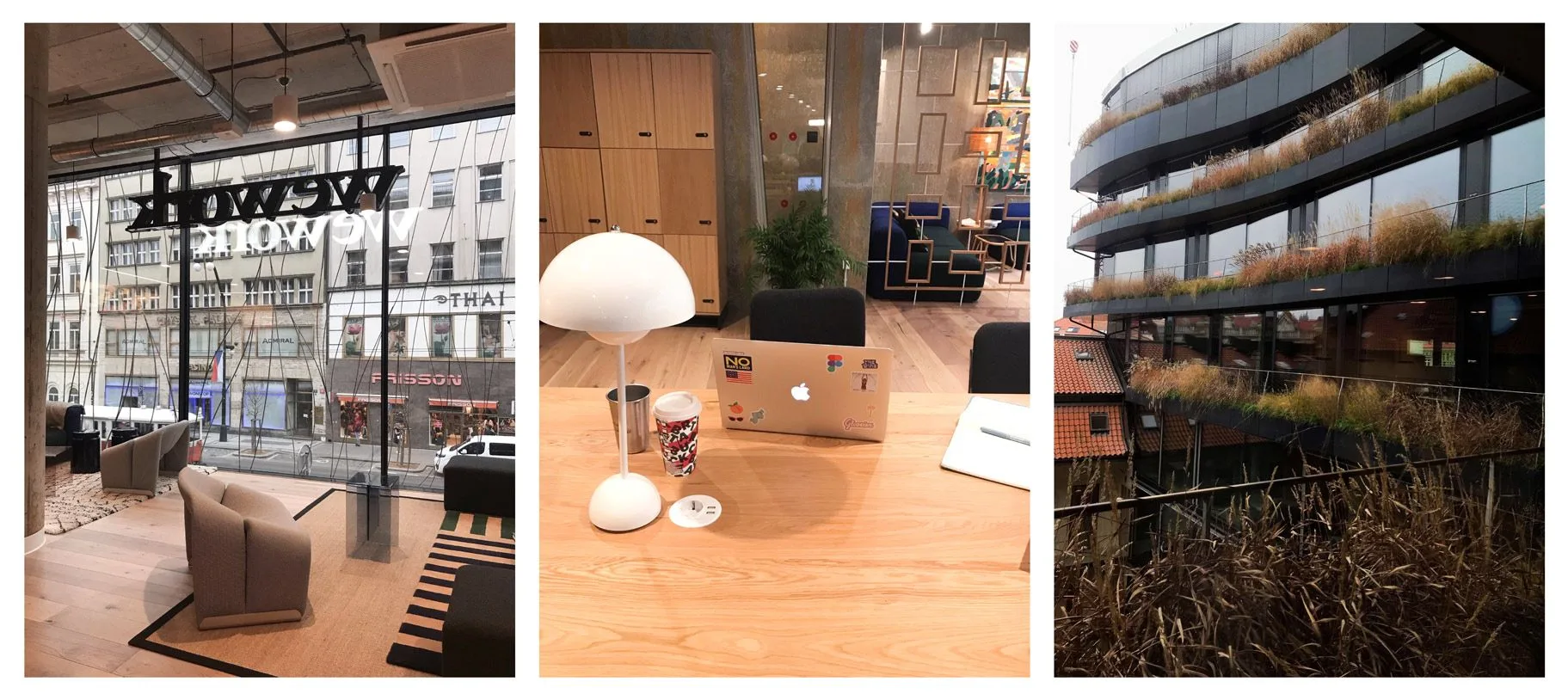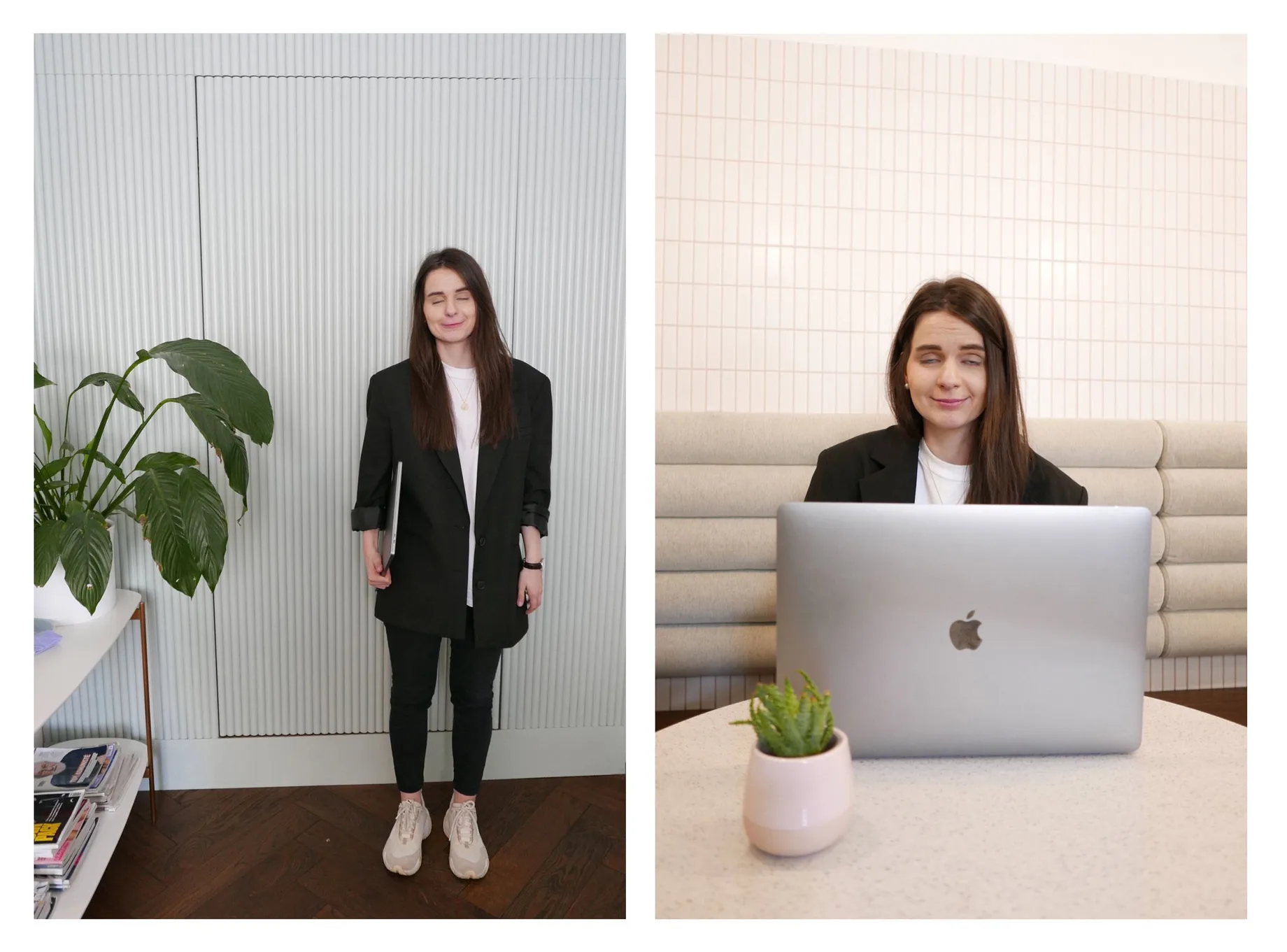 Where do you go to get inspired?
My brain can do wonders when I take care of myself, mind and body. I found out the more I give myself, the more I can get out of myself. If I let myself rest, sleep, and eat well, my body knows and my mind gives back in good ideas and good decisions. That's how I find inspiration within myself during walks in my favorite cities - Prague and Paris.
I also tend to reach out to external impulses when I'm curious and want to know and understand things. I listen to the news, podcasts, read books and watch stand-up comedy shows and documentaries. Another major source for me are people, conversations (I'm in love with theModern Love podcast), and reading biographies (right now I'm reading Margaret Thatcher's autobiography). Those are the best sources to get inspired ❤️
Last but not least, I love retro music. (I took my mum to a Kelly Family concert in 2018). These crazy colorful songs are a great inspiration to me, and they definitely boost my mood. Otherwise the classic: Typewolf, Brandnew, Eye on Design, Landbook, It's Nice That, BPando, Visual Journal that I save in my Pinterest: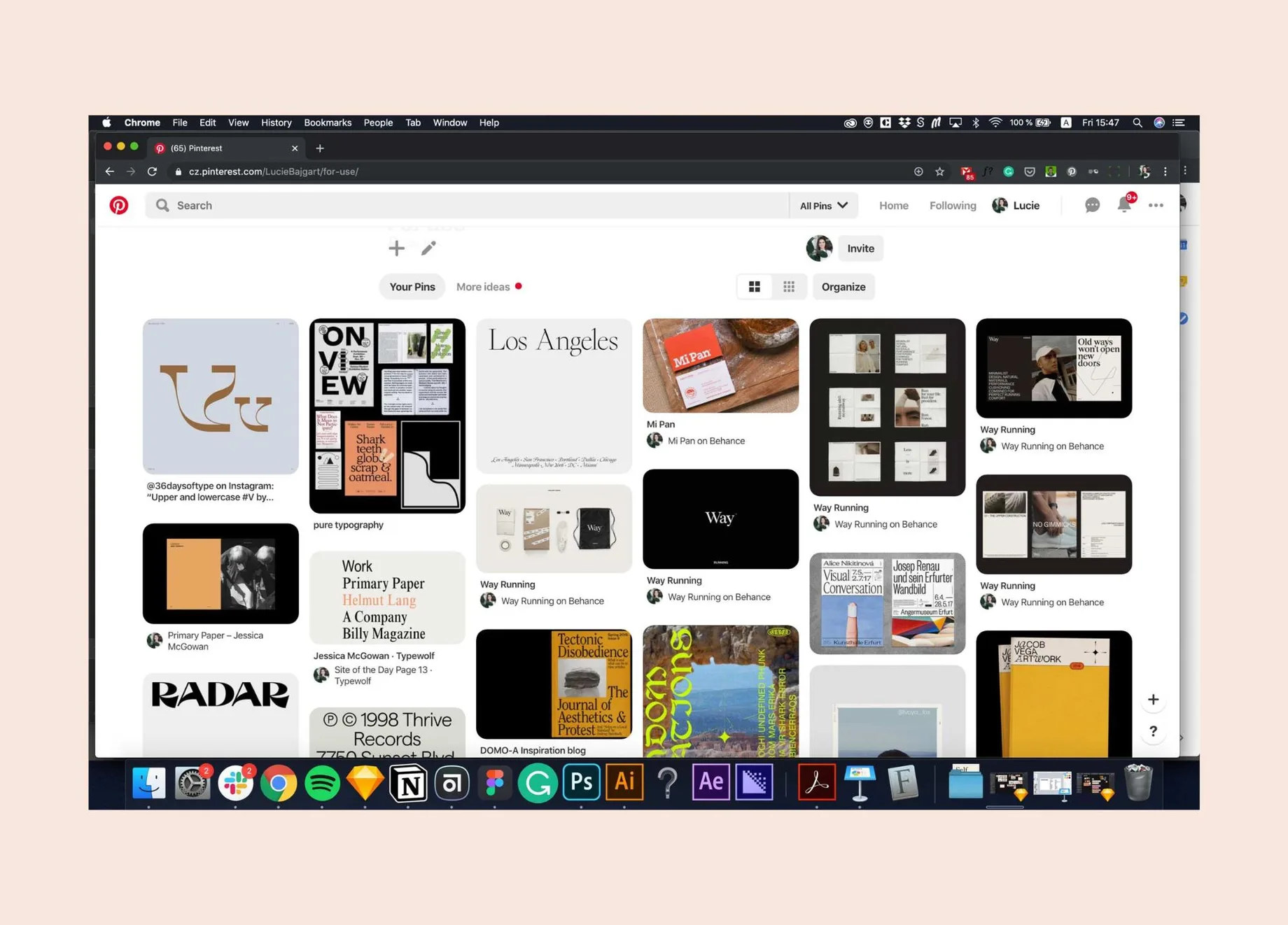 What product have you recently seen that made you think this is great design?
My favorite app, Notion, is the ultimate tool that brings me so much joy just by using it. Where would I be without planning in it and prioritizing my tasks? It's simple and beautiful.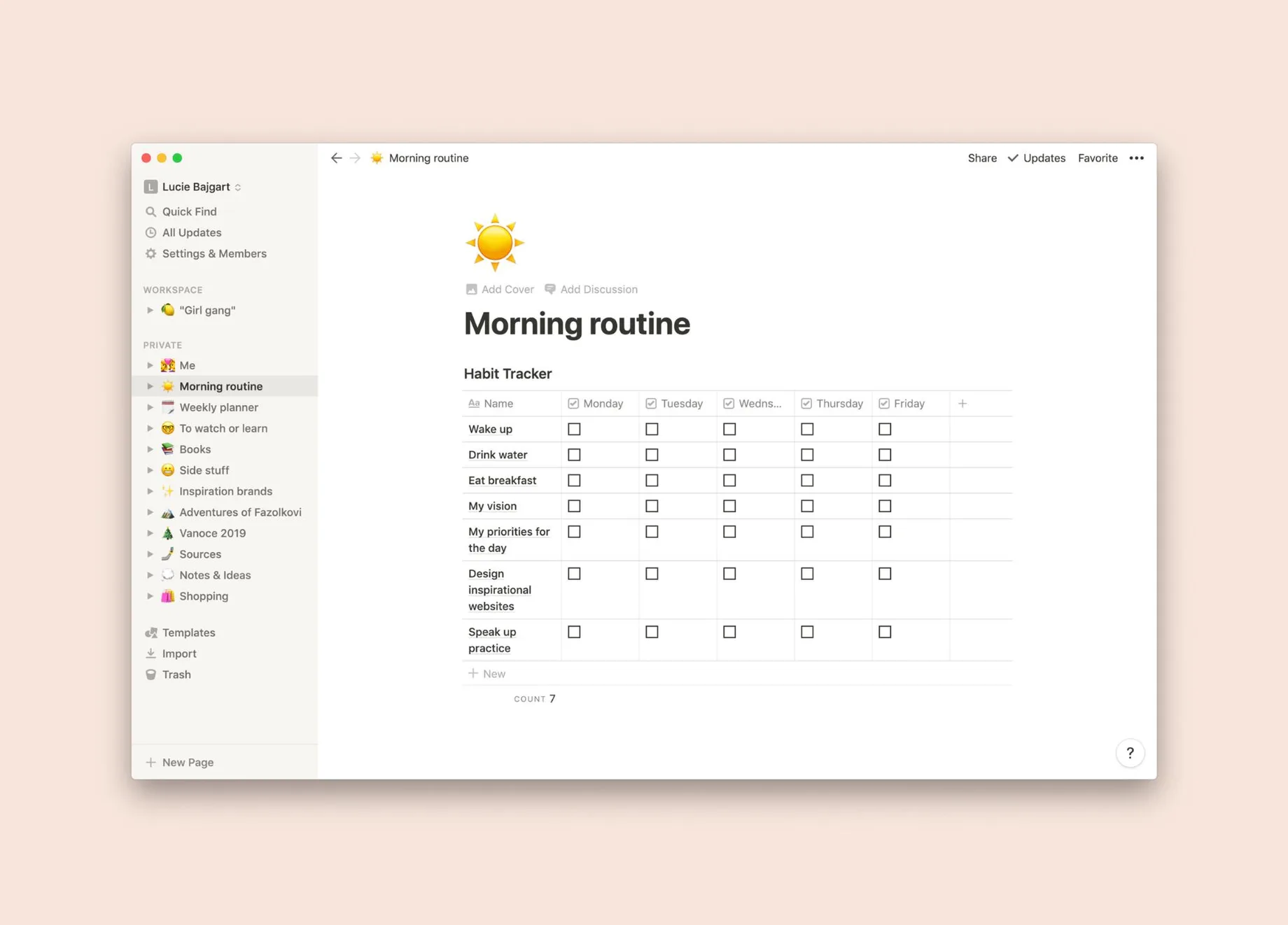 Another beauty is No Man's Land magazine. The typography, the photos, the look, the stories of women.
Just ooooohhh.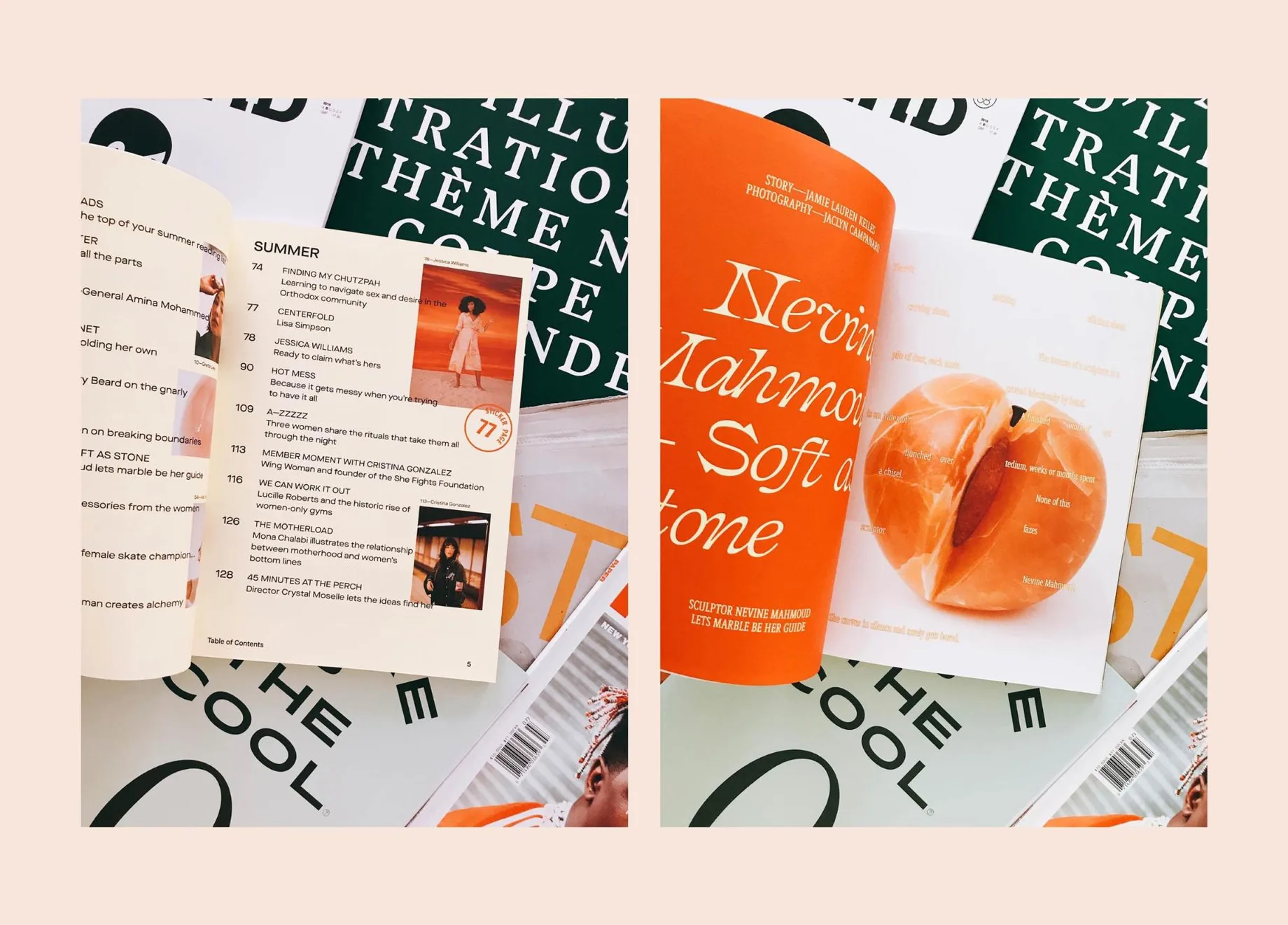 What pieces of work are you most proud of?
Khroma - color inspiration on Instagram - This is a personal project of mine. I'm proud that I've dedicated one year to this experiment and posted around 180 of different color combinations and patterns that you can check here. Shout out to George Hastings for letting me do this and creating Khroma, such an amazing tool.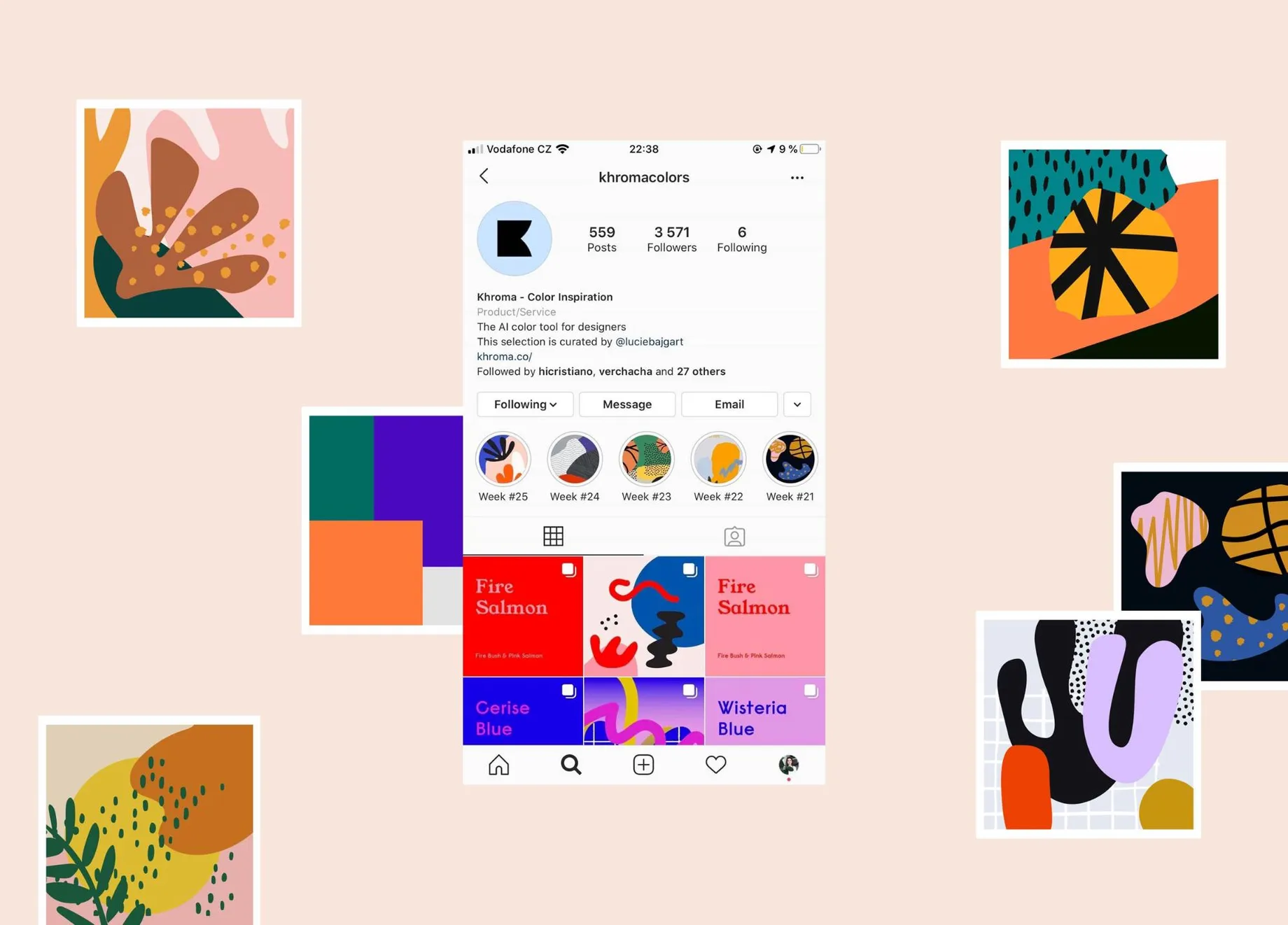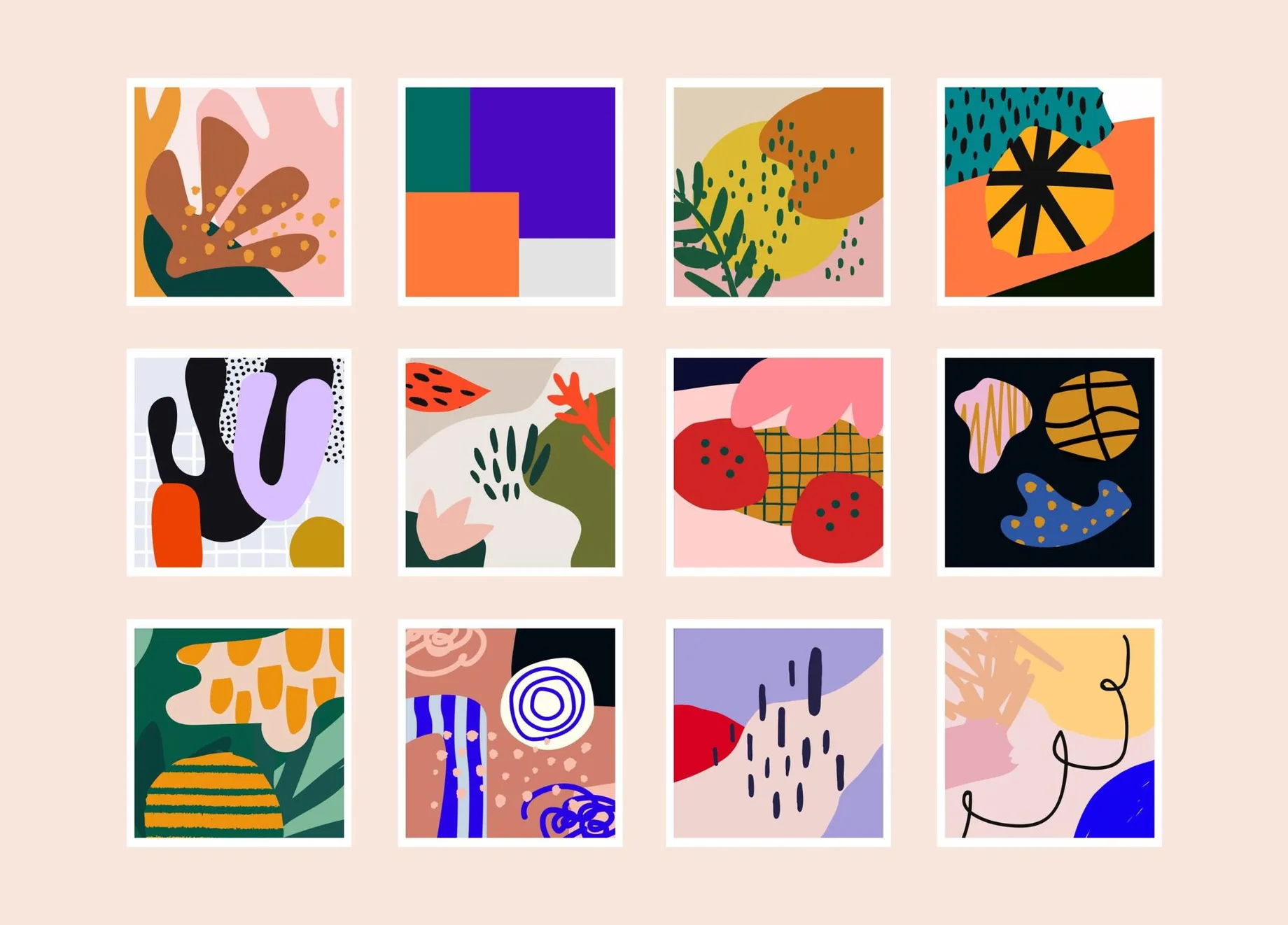 Wabi-sabi restaurant branding and Horkost Granatovyho Jablka book - These projects are dear to my heart. There is nothing better than helping people make their dreams come true (especially to those who you love).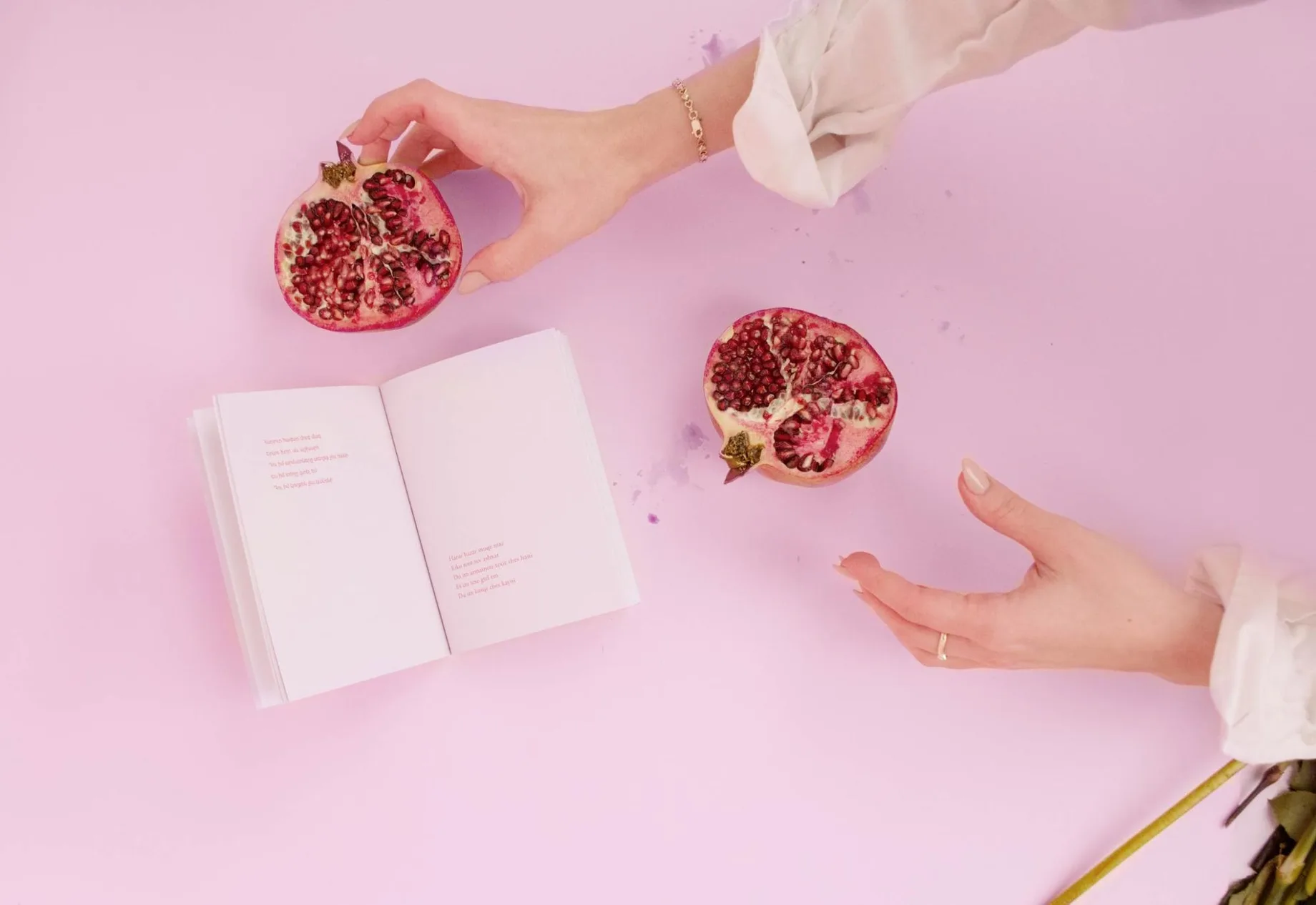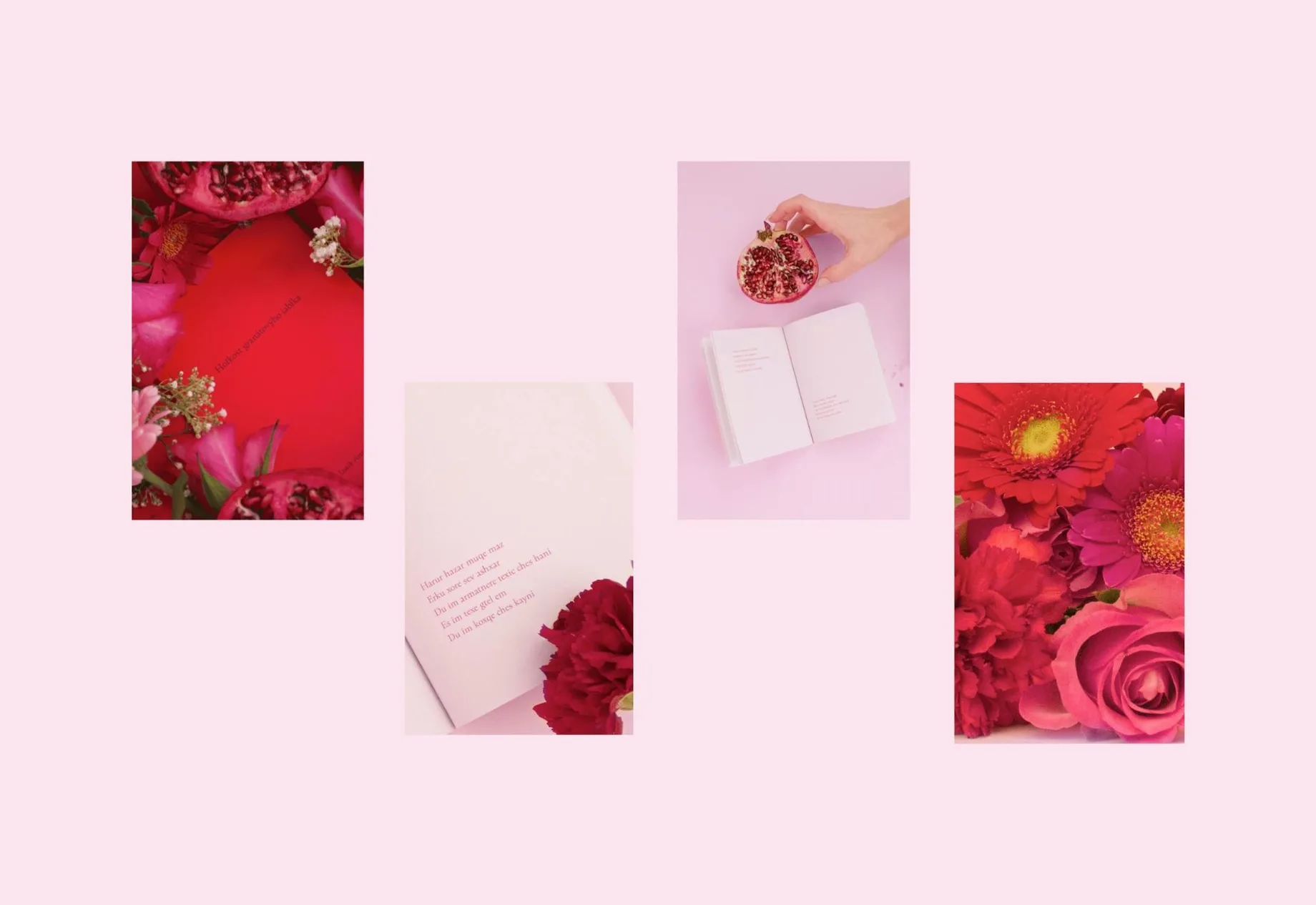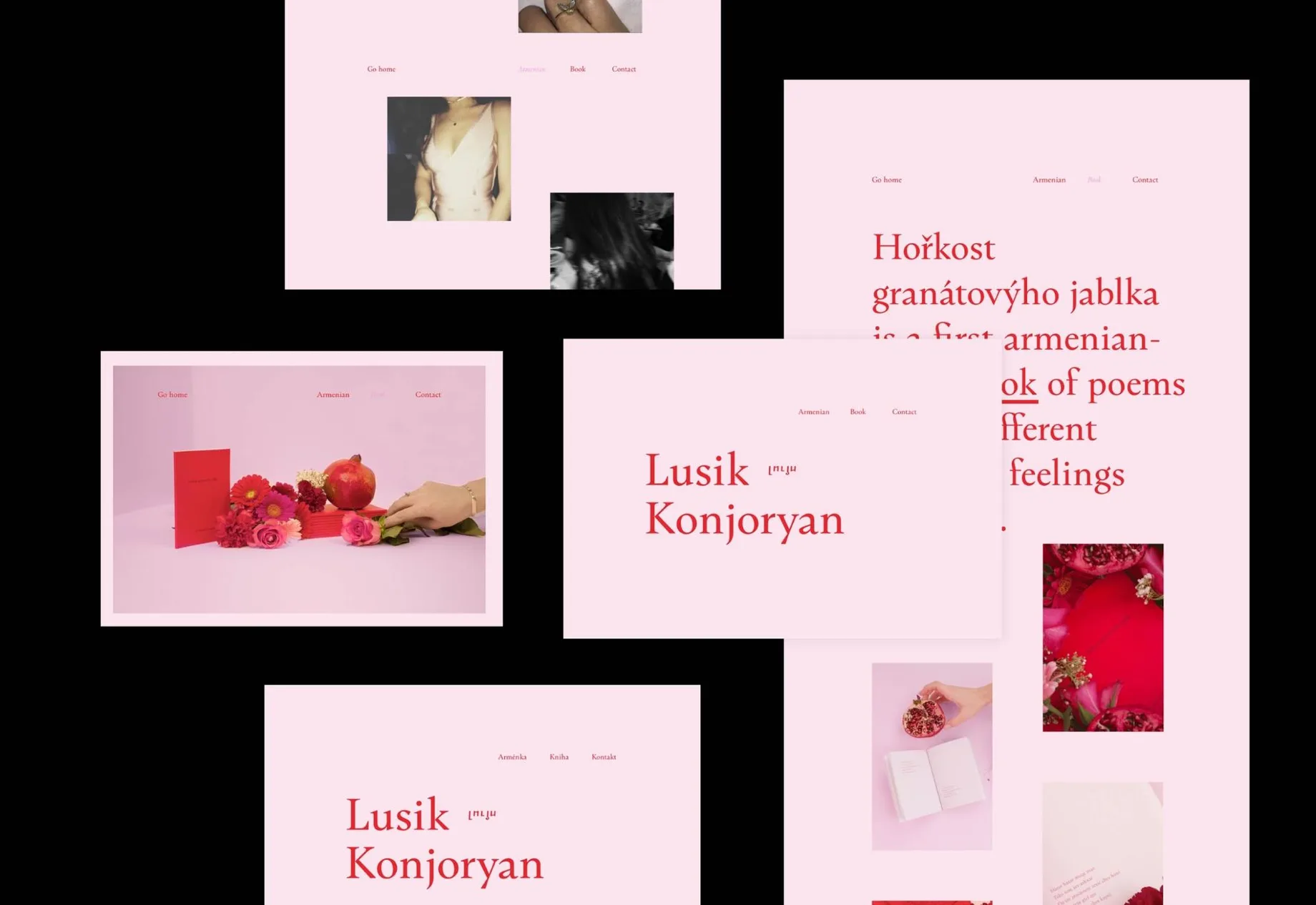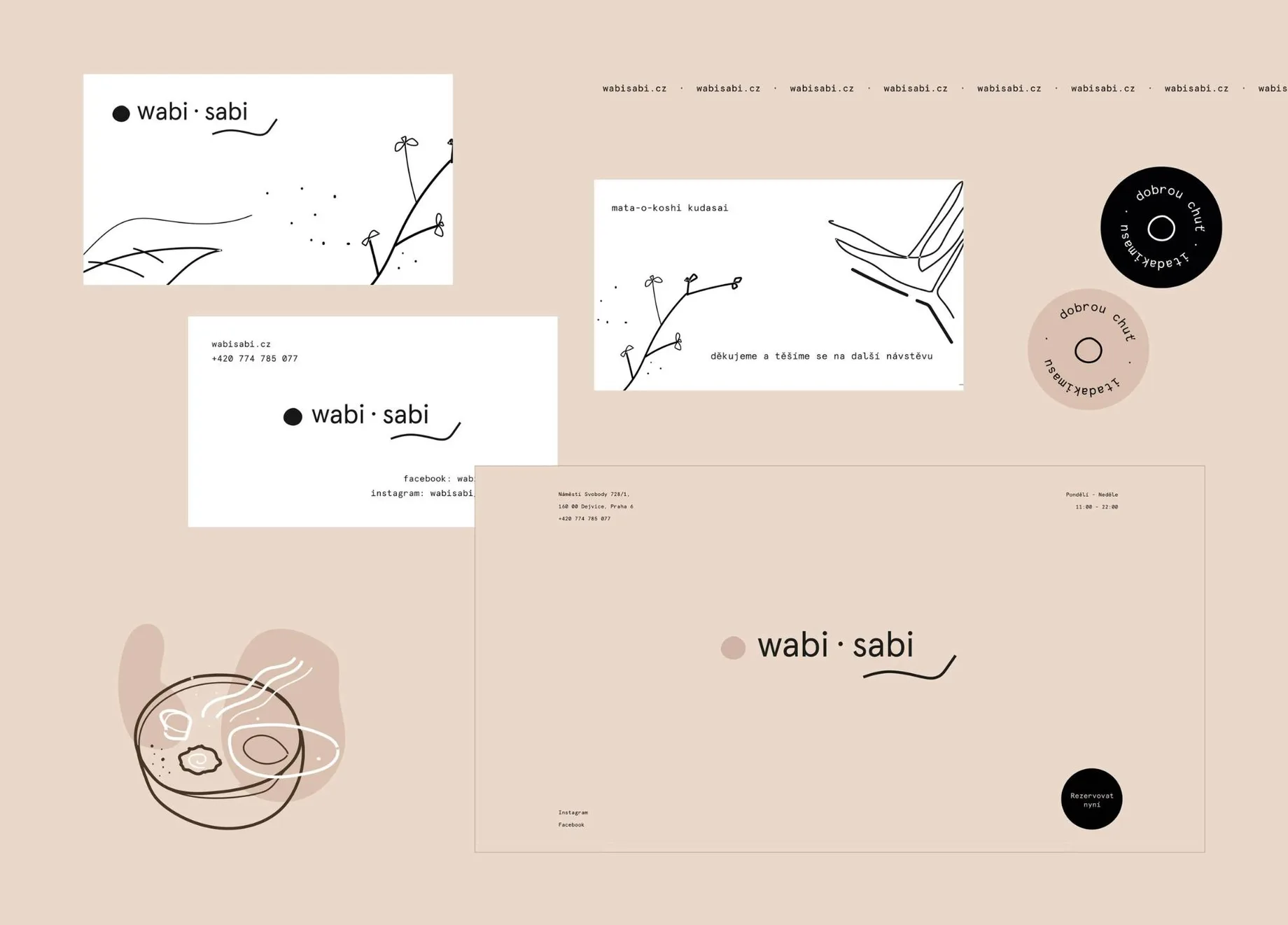 Empower - This is an ongoing collaboration with amazing people such as Victor Erixon, Radostina Georgieva, and Sam Elliot– where we are building the amazing Empower brand (created by Mackey Saturday).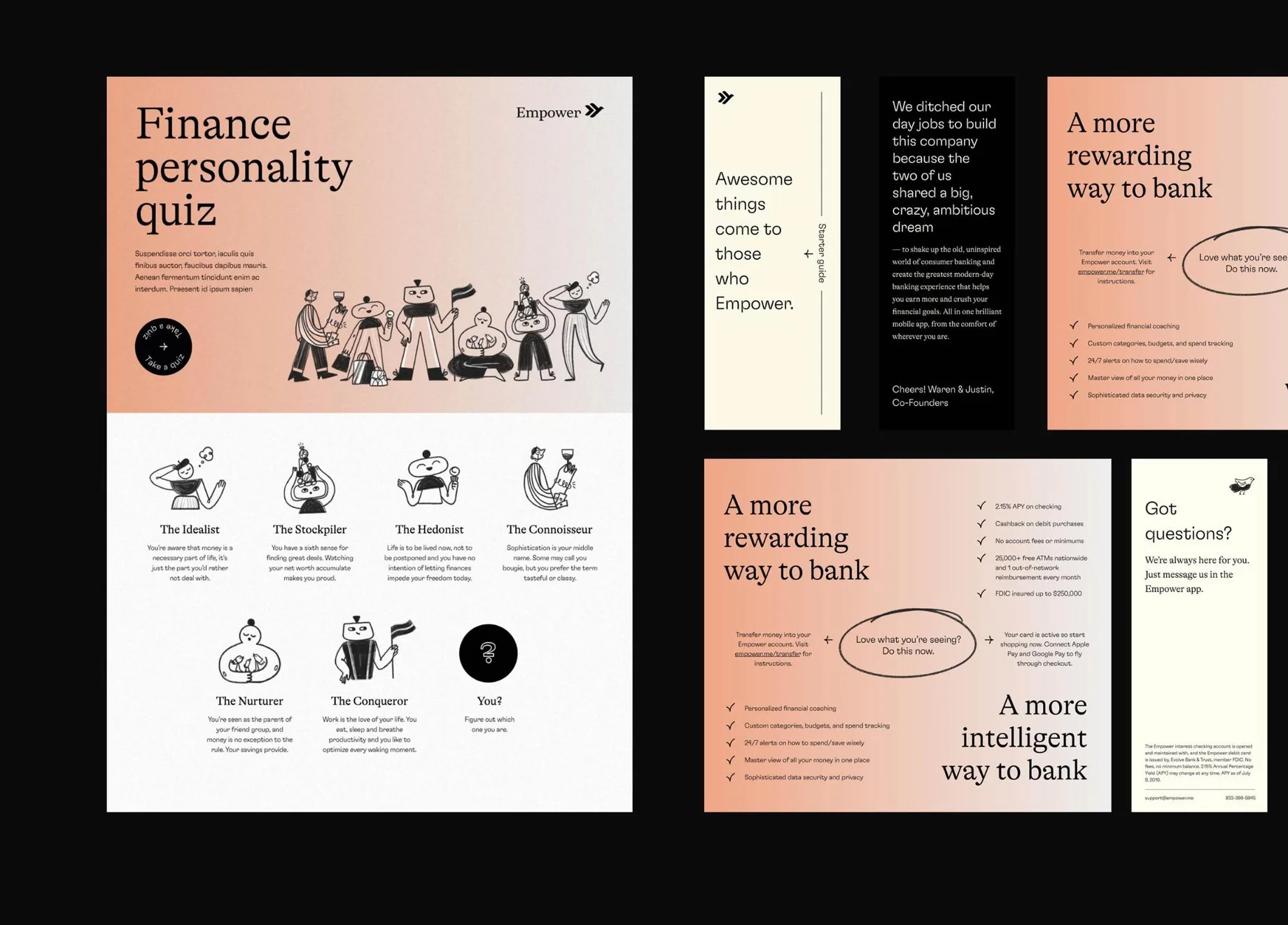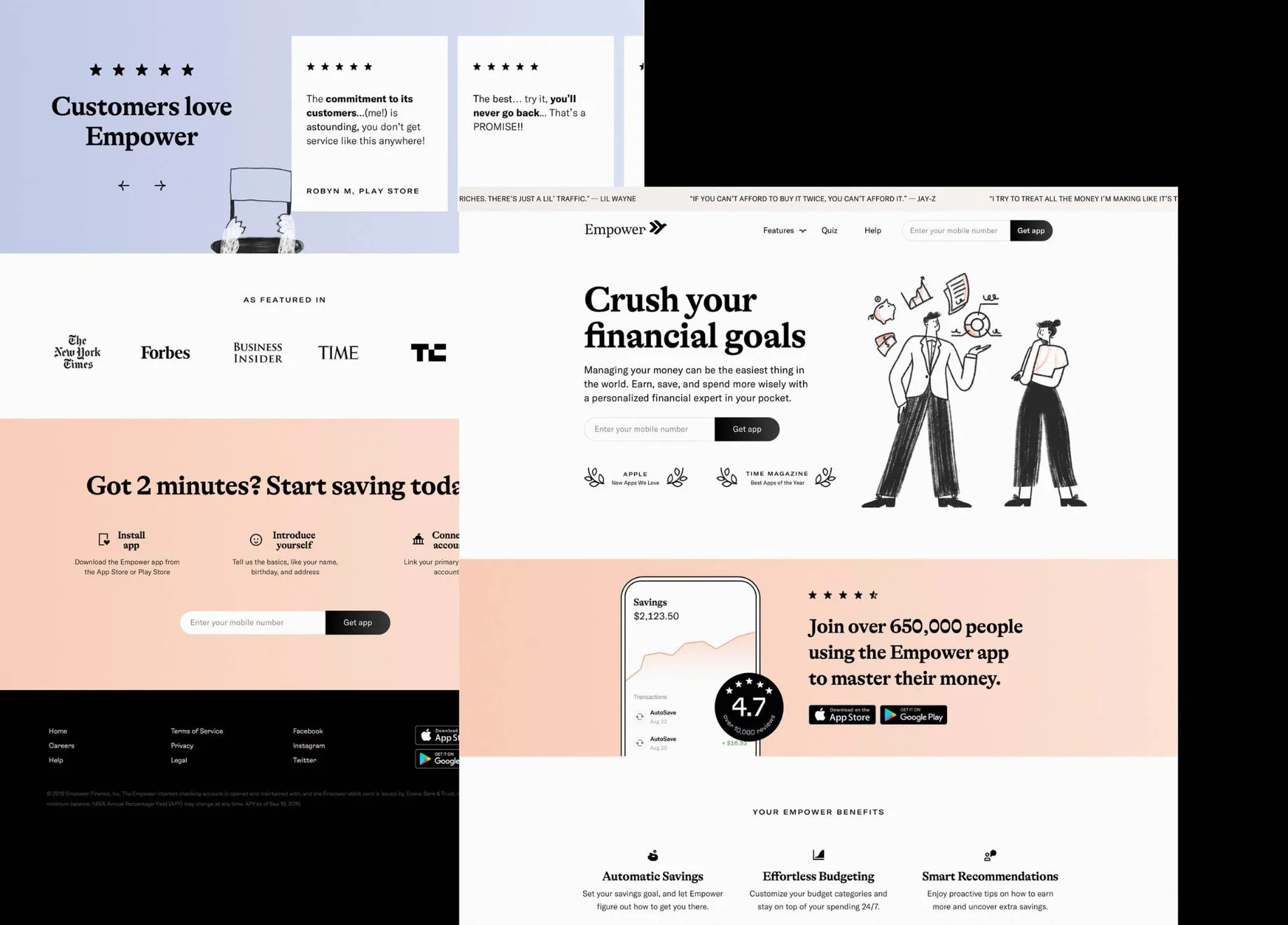 What design challenges do you face at your company?
As a freelancer, there are few problems that keep repeating:
Prioritization and setting up new goals for myself (which direction to go, what's next for me). Tackling this problem means to go one level deeper and organize time to stop and think, reevaluate what my goals are, and what's important.
Evolve as a designer and push my skills to the next level (i.e. have time and don't be afraid to experiment, broaden my knowledge etc.). This usually means a side project for me. There is no better way then to try and fail and try again to do something I have never done before.
Building a new relationship with clients (a lot about trust) - Every new client means building a new relationship (and that requires a lot of effort if you want to do it right). There's a lot of education, explaining, walking through the steps and sometimes tough conversations that need to happen in order to build a great relationship. These points are crucial for me right now, and I prioritize them.
What music do you listen to whilst designing?
Any advice for ambitious designers?
I have 3.
Firstly, I think besides your actual work, the second most important thing is how you present it. Put the same amount of time you've put into designing into presenting what you've created. If you have done a great job, you also need to learn how to sell it and translate your ideas to others.
Secondly, don't be afraid to reach out to people for help or just to say hi. You are just one email, one dm away from a big opportunity. Plus, it's so nice to meet other (not just) designers, and it's their perspective that can help you in ways you can't even imagine yet.
Lastly, don't forget to call your mum or grandma. They miss you.
Anything you want to promote or plug?
If you are curious about my designs, my recommendations for color palettes or fonts, me eating desserts or my doge Cappuccino - all of this you can find on my
Instagram. I keep it cute.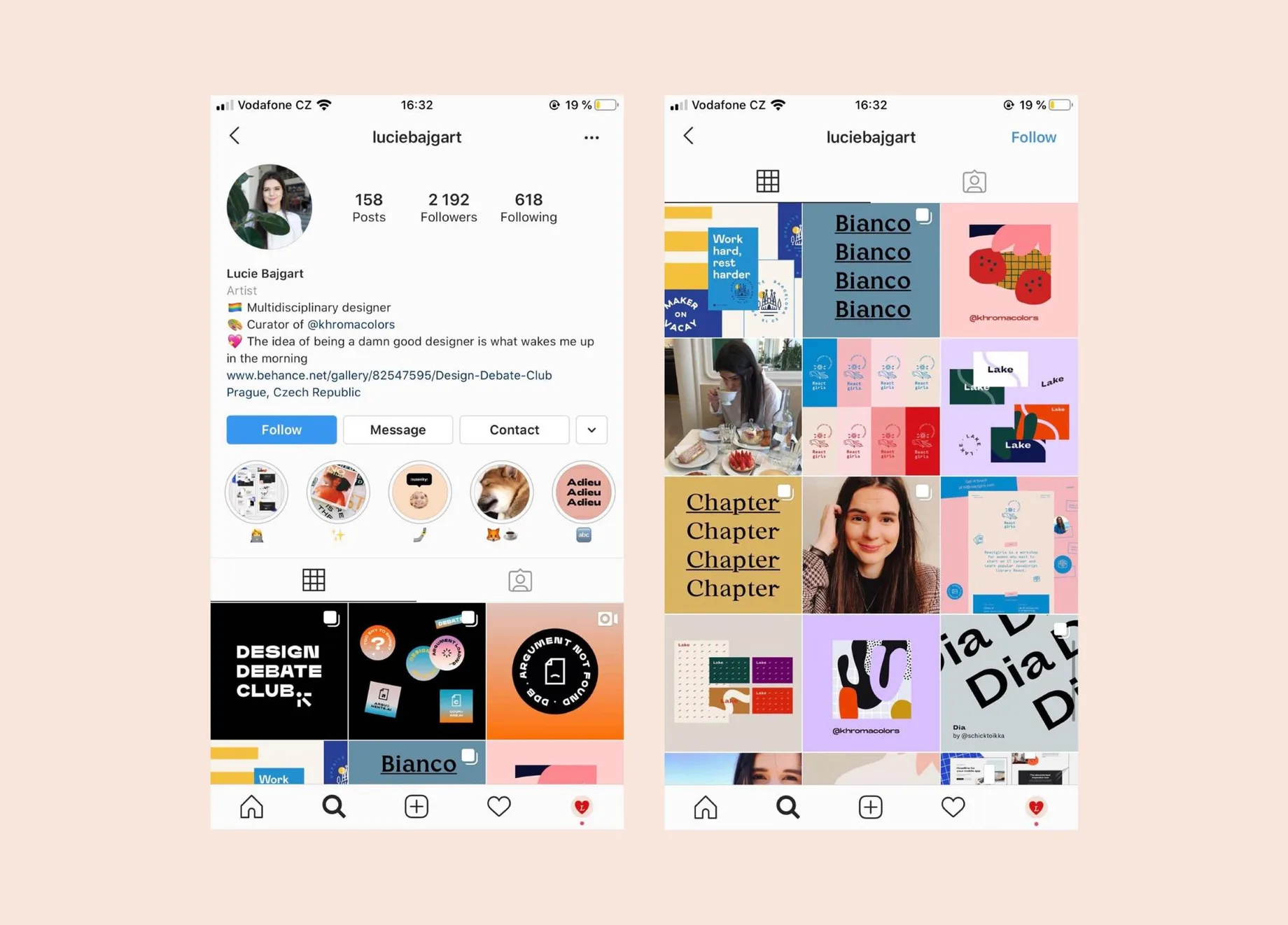 And if you're designer in Prague, check this design debate club I'm trying to set up behance.net/gallery/82547595/Design-Debate-Club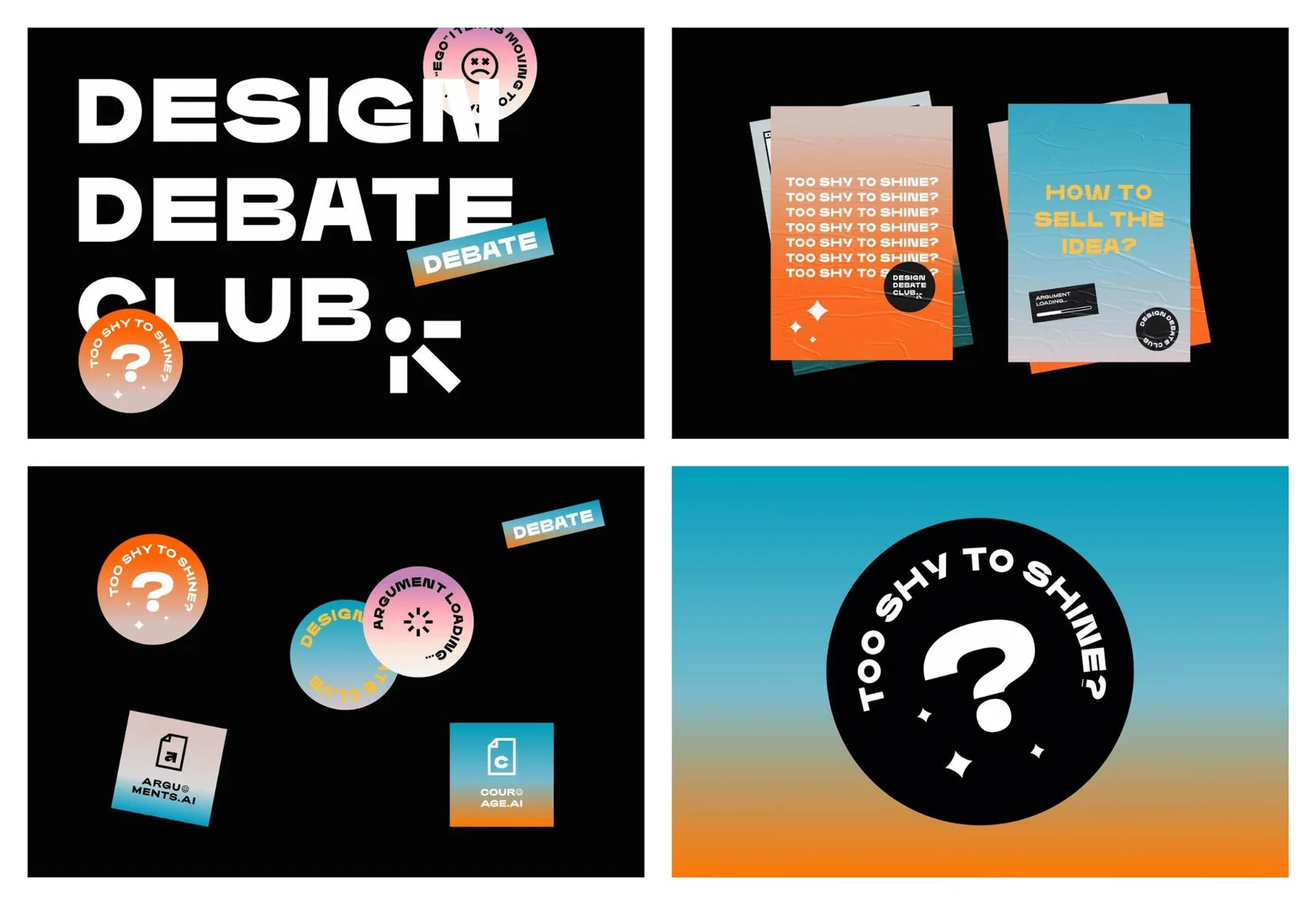 That's it! Thank you for reading :)