What led you into design?
So I've always been creative. As a child I was crazy about Lego, sandcastles, drawing, etc. Anything that would allow me to express some creativity. I found a positive outlet for this in my early adult life by picking up a camera. Although I adore nature, I fell in love with urban photography. The way lights bounce in rainy puddles, or light trails zoom across long exposure shots. I was hooked, and I thought this was the career for me.

However, everything changed for everyone when COVID arrived. After catching a bout of the virus, and unable to leave the house for 14 days, I got my hands on some 3D animation software – Cinema4D. That's when everything changed. I was able to create far beyond the lens of my camera. I could design and explore galaxies and planets, and really engage with the creative child that's still inside pulling all the strings.
What does a typical day look like?
The life of a 3D animation artist isn't that interesting, to be totally honest. On any given day, I would rise early enough and head out for a stroll with my dog, Gus. I live in Dublin City Centre, so there are some nice beaches and parks close by. Once I feed Gus and my cat Mogs when I arrive home, it's time to make a coffee and get to work.

Any given work day consists of catchups with our amazing team or meetings with potential new clients. It would include hours of designing characters and scenes for either current or future projects. And it would also include learning new skills and techniques, usually inspired by some of the amazing artists I admire.
What's your workstation setup?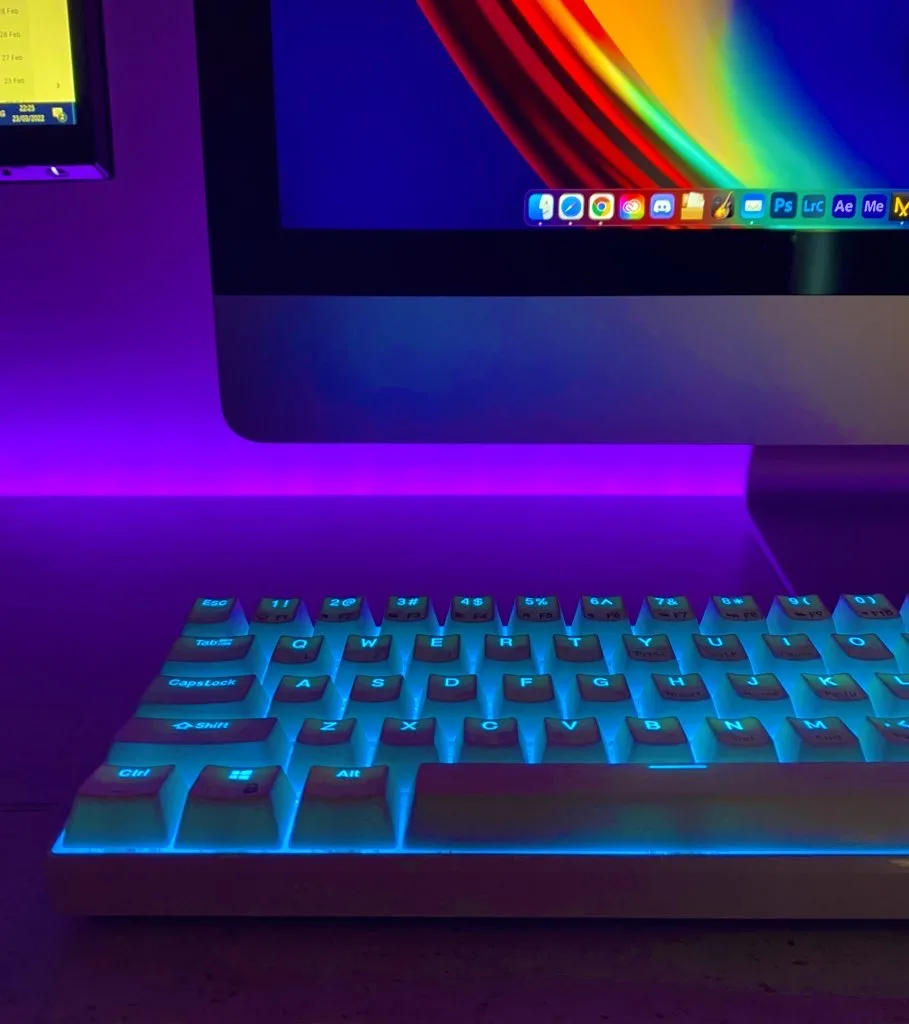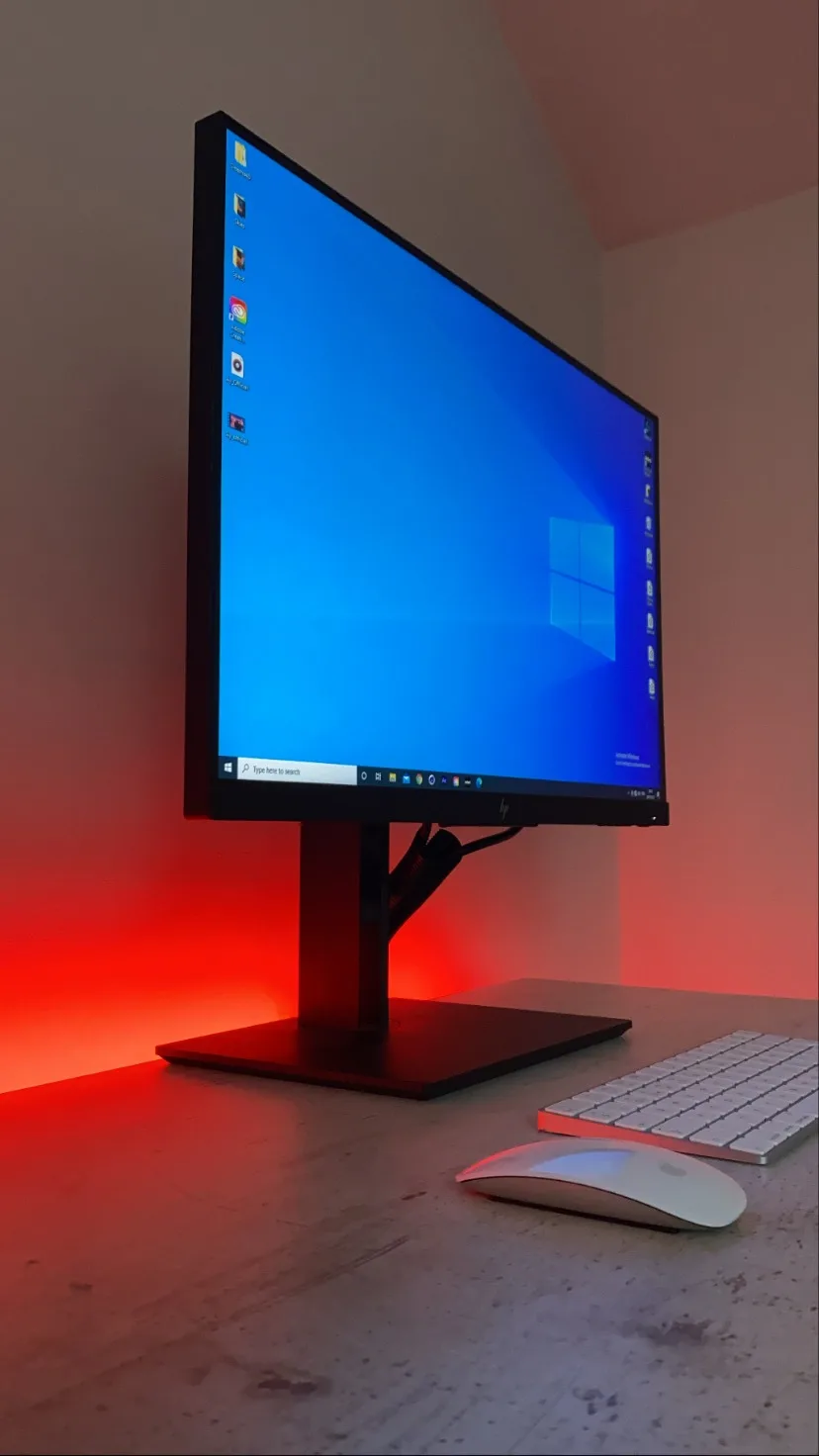 Where do you go to get inspired?
I draw inspiration from a variety of completely different sources. But the underlying theme is usually something to do with defiance or overcoming adversity, as personally I would love to break certain cycles that my family and lineage have been in for generations. I'm aiming for the top. And listening to certain genres of music or watching certain documentaries can remind me of that. I also take great inspiration in seeing fellow Dublin people chasing the same thing, which there are countless numbers of. Inner City Dublin is pound for pound the greatest producer of talent in the world in my opinion.
What product have you recently seen that made you think this is great design?
I'm both extremely terrified and excited by the design of new brain interface technology, such as Elon Musk's "Neurolink". Imagine having the Internet connected directly to your brain! We will be able to think a Google search and communicate with anyone in the world without speaking. Yeah, that's crazy stuff!
What pieces of work are you most proud of?
Having my 'Fooboo' band perform live on The Ellen Show was a landmark to be proud of for me. Being from Ireland, Ellen is like a mythical figure from the distant lands across the sea, so it was pretty surreal to see my creations in the same camera shot as the woman herself. I'm also proud of the fact I've worked with musicians such as Chris Brown, creating the artwork for his recent single "Iffy".
What design challenges do you face at your company?
I'm currently in the process of setting up an animation studio in Dublin. There are two reasons. I'm looking to expand as it's becoming increasingly more difficult being a one-man band in this digital art space. But also, I'm looking to provide a platform for other people from the inner city area to learn the ropes and chase a career for themselves.
What music do you listen to whilst designing?
Any advice for ambitious designers?
Create a form of art that you love, and for no other reason other than the fact that you love it. Create what you want to see, not what you think the world wants to see. As a beginner, if you're not always true to yourself, it doesn't sit quite right with you. It's far more rewarding to stick with your style and make it, even if the road is a lot longer and bumpier than expected. To quote the great Dave Chappelle: "Stay true to yourself, fuck the game, and the money will come".
Anything you want to promote or plug?
I am currently the lead artist of an NFT project called 'The Milkyway Pirates' ran by the great and powerful Kiesza. We've become great friends over the past couple of months and what we're creating together is completely next level. A franchise is growing organically, with each character having their own unique storyline.

An example would be the 'Fooboos', an alien race of furry characters who have already seen real life stardom when a quartet of these guys performed on The Ellen Show as they supported Kiesza as she debuted her latest single—Passenger. These are just one aspect of this rapidly unfolding universe, and we look forward to seeing more people join the Milkyway Pirate community! You can check the project out on Discord & Twitter – @MilkywayPirates.