What led you into design?
Ever since I was little, this notion of trying to disguise things or soften them pissed me off and, on the other hand, I always admired the ability to be explicit, to speak with fewer ornaments, to be literal.
For example, I grew up in a very religious school and when I saw the symbol of the inverted cross for the first time I loved it, because it was offensive to everything that oppressed me at that time, not because I believed that Satan existed, but because it represented this rebellion that sometimes is necessary because it gives us a voice. I would draw it anywhere I could, and it was always funny to see the effect that it had on people because it's not a joke you need to read twice, it's something you understand immediately.
So since I was little I felt fascination with certain symbols or images, and it was not because of how they looked, but because of what I understood they represented.
What does a typical day look like?
I always like to start the day with some physical activity, I love MMA and skateboarding, and then around 9 in the morning the studio work begins. Although I love when I can focus solely on a project in front of my monitor listening to music in an almost introspective way, part of the time is also spent on administrative issues, a responsibility that I luckily share with my wife such as meetings with clients, emails, quotes, etc.
And in general supervising the progress of the studio's projects with the team, who are people we love very much. It's been around two years or so since we stopped being just my wife and I in Pánico and Pedro, Martina, Valeria and Ivi joined. Without a doubt the growth of the studio has been a challenge, but we are sure that we have the ideal team, and not only because we share similar tastes but also because we share values ​​that unite us.
We believe that design is not about decorating, nor is it about making things "beautiful", it is about transmitting the essential, showing what we are with security. Not saying much, but saying it loud and clear. A brand must have a soul and take a stand. People are tired of lukewarm brands that only seek to please everyone in order to sell products. No more pre-made speeches and generic slogans, no more filler information needed. ✊🤘
What's your workstation setup?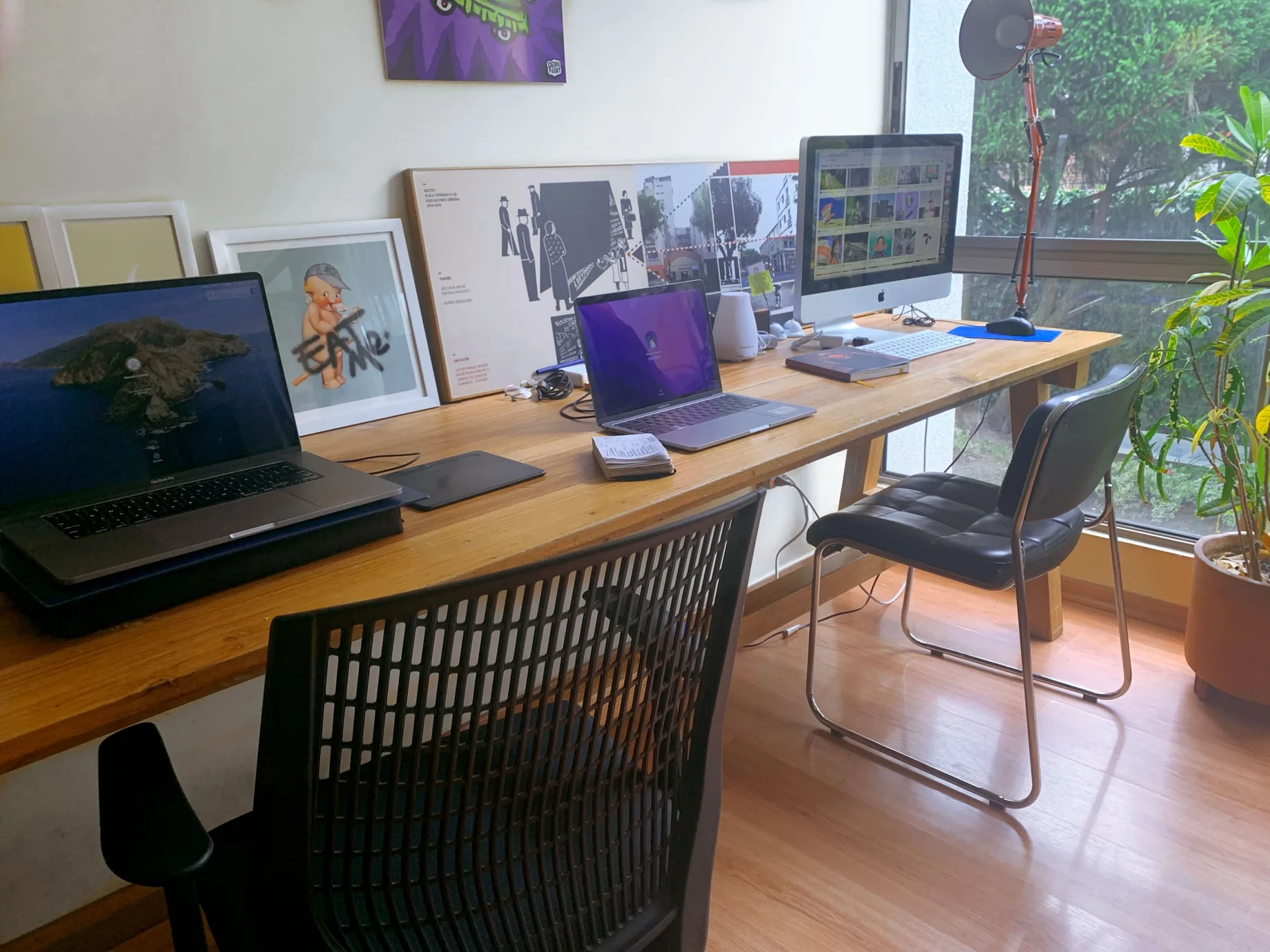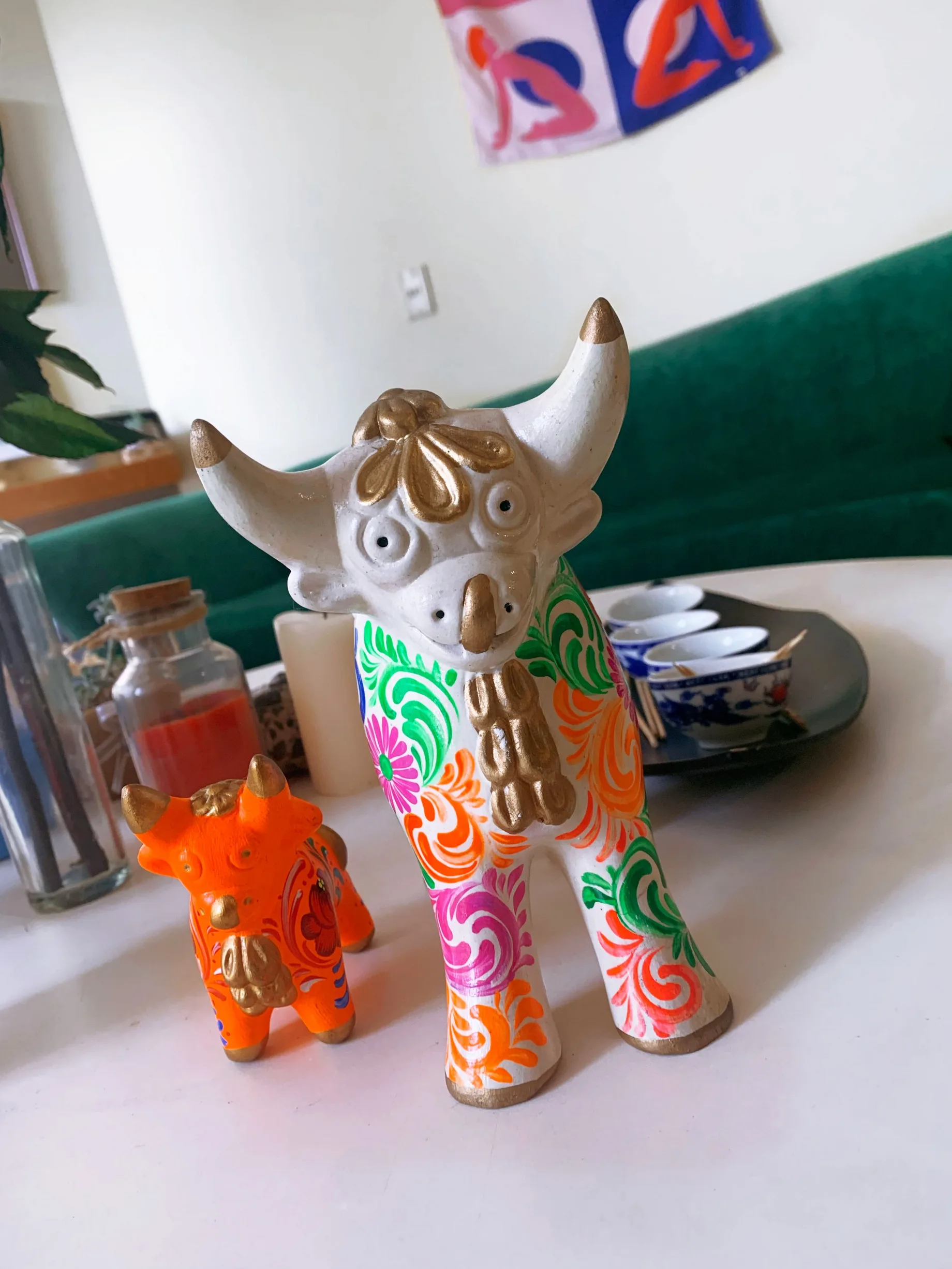 Where do you go to get inspired?
Music has always inspired me, because its image is honest and straightforward, you identify with it almost immediately or not, so our intention has been to bring those principles to the world of branding.
In the studio we try to completely move away from corporate language, we believe that wanting to please everyone is the ideal recipe for losing one's soul, that's why we always try to look for references, not necessarily related to the branding world. In fact, much of the time we spend on each project is precisely during the search for references and the conceptualization of mood boards. Personally, I find a lot of content on Instagram since you can follow people, studios, bands, etc. and regardless of the number of followers they have, you can keep updated with what they do and produce. Are.na is an application that seems very good to me, in addition to more universal channels such as Pinterest and Behance.
By the way, a page that I really like is Hard Format, there are some of the best album covers in history.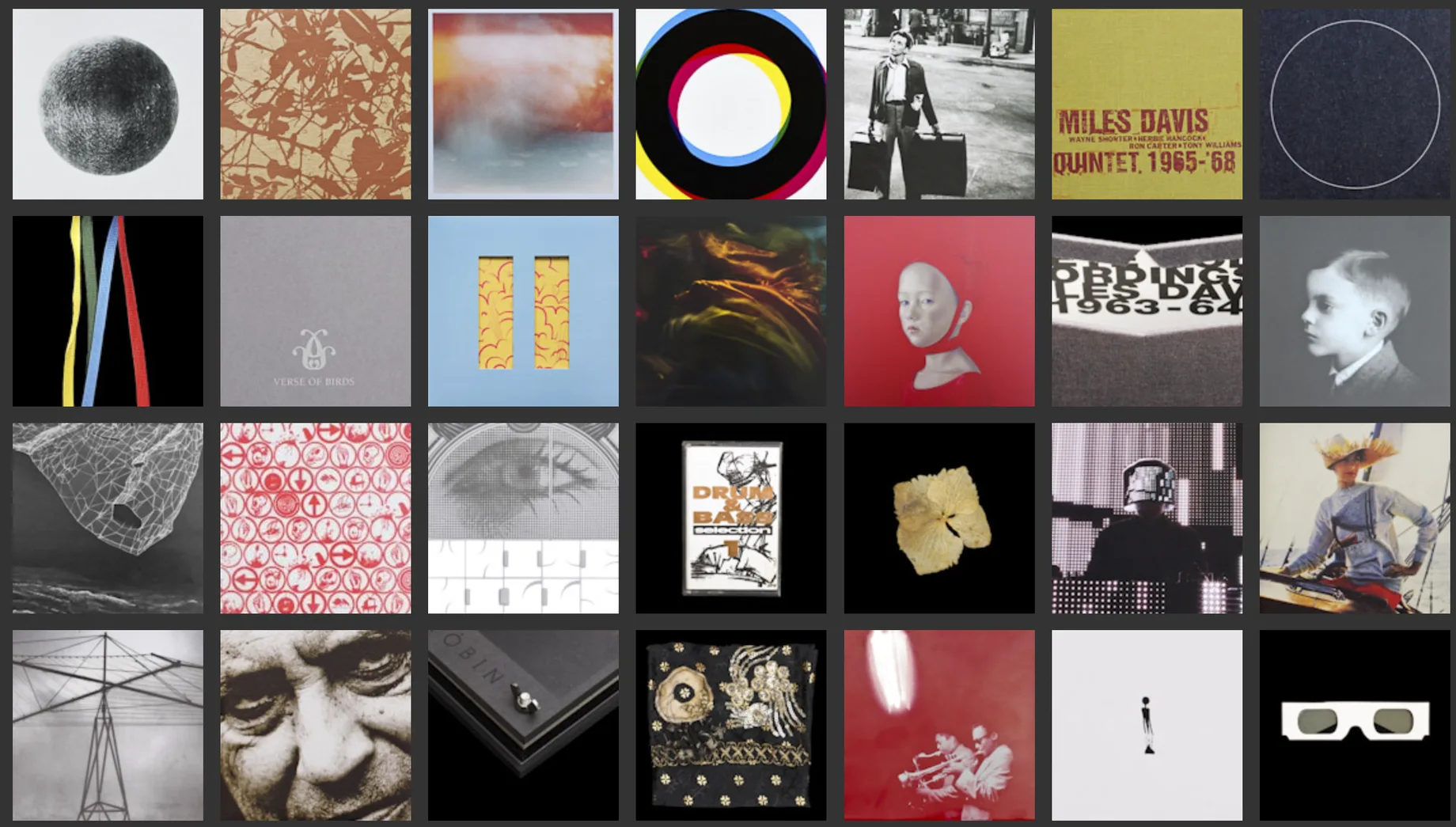 What product have you recently seen that made you think this is great design?
I don't know if I have a recent product in mind, but I certainly love the skateboard brand Toy Machine. I think the designs they have are unique and with a very clear signature, you identify it without having to see a logo. Without a doubt a more artistic approach to a product, it's even sad that them get damaged when using them haha.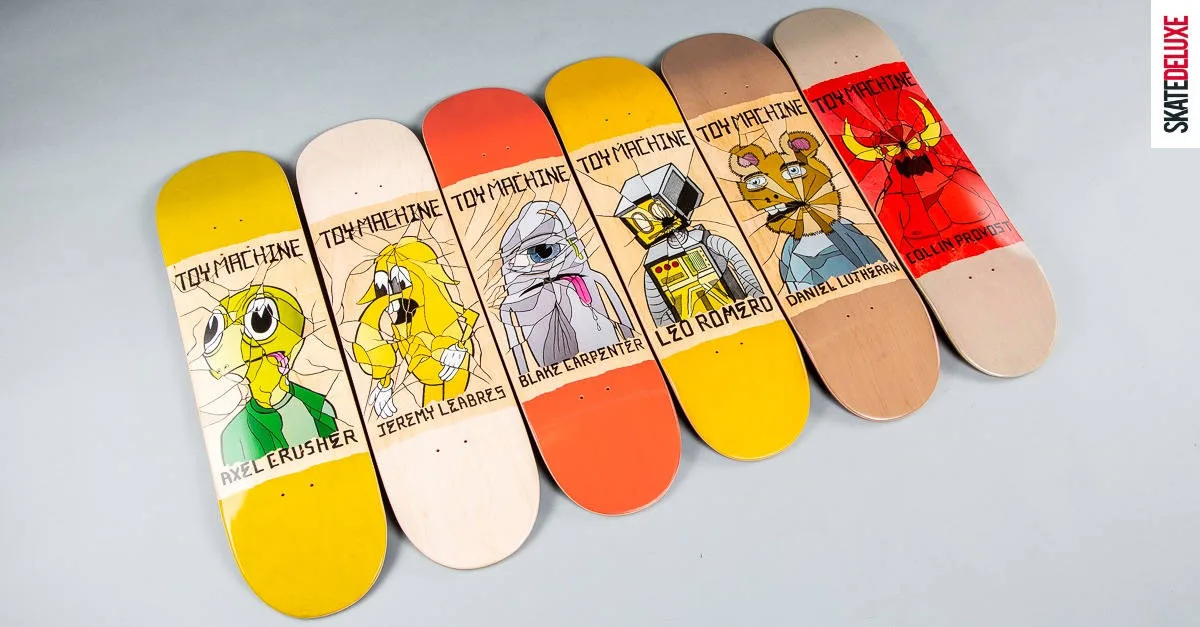 What pieces of work are you most proud of?
A project that marked a before and after in the studio was the one of the Spanish Holke 79, not only because of the chemistry we had, but also because of the moment it arrived. The confinement due to Covid-19 began, and for obvious reasons there was a lot of uncertainty, but this project arrived, which was the first we worked on abroad. We realized that the new willingness to telecommute plus the reach of social networks had opened our frontiers. The market in Ecuador is small and can be a bit conservative, which sometimes limits us, so this was a great engine to give strength to our proposal.
So with that extra push, we decided not to put filters on ourselves and do what we really believe in, since the world is open and willing to listen. That's why it's a project in which we put a lot of what identifies us, since apparently Holke had very similar interests and tastes. It was only enough to see the initial document that he sent us, he was someone who was very clear about what he was looking for, but nevertheless gave us a lot of freedom.
It was a project in which we experimented with the things that influence us the most, simplicity and chaos together, as Holke himself called it "Bauhaus meets Punk"
What design challenges do you face at your company?
The biggest challenge in any of the projects we handle is to understand the essence of the brand because what we are looking for above all is sincerity and authenticity, to show the soul. So any simplification process is a challenge because it is natural to want to say a lot. However, I believe that the challenge of knowing what to remove instead of what to increase will always be greater, because being specific forces you to choose and choosing is difficult because we are indecisive by nature. We must learn to combat that indecision if we want to generate a new, more transparent and real channel of communication, to show what we are, neither more nor less.
What music do you listen to whilst designing?
Any advice for ambitious designers?
If you do something, it is not because you think you should do it, but because you want to do it. Because it is natural for you to do it, because you like it, because you believe in it. For us life is not about accumulating things, it is about sharing emotions, to be loyal to you and the things you believe in, otherwise we would already be dead in life.
Anything you want to promote or plug?
Just to finish, understand that advertising is also a form of contamination. We must change the communication dynamics that brands have with their consumers, to a much more direct and sincere one. Not everything is about market analysis, statistics and profits, the accumulation is a problem that we have as a society and that reflects many of our insecurities. We live with pollution wherever we look, and that is because we try to say and have more than we need.