What led you into design?
I grew up in the UK, and my dad would pick me up after school to bring me to his electrical engineering lab, which was just a short walk away. I'd spend a few hours fiddling with Microsoft Paintbrush and DOS games while he worked.
Later, my interest in computers lead me to HTML and Photoshop. It was a fun distraction, until a user experience design module in university opened my eyes to the possibility of a career. I spent countless hours at a local bookshop, browsing architecture, industrial design and graphic design books. I daydreamed about how nice it would be to design for a living – What a privilege and how fun that must be!
That's a feeling I will always remember. It reminds me not to take things for granted.
What does a typical day look like?
My typical day is usually filled with project discussions, roadmap planning and 1-1s. We're in 10 markets, but I primarily work with teammates in Taiwan, Vietnam, Singapore and Korea.
There isn't usually a lot of time to design, so I've learnt to be efficient. I keep a mental backlog of ideas, and when I finally sit down with Figma I put on some EDM or metal and bang it all out.
What's your workstation setup?
We have a hybrid work arrangement, so we're spending two days a week at our beautiful new campus at Pasir Panjang, Singapore. When I'm not moving between meetings rooms, my desk setup consists of two 27" monitors – which is great for spreadsheets. I know that's a funny thing to say as a designer, but leading a team has meant more time in Google Sheets and Slack than Figma. I think of it as a small sacrifice so the team can work better.
When there are a few calls in a row, I set up in one of the calls booths we have. Sometimes the iPad is set up as a secondary display. Other times, I use it for note taking.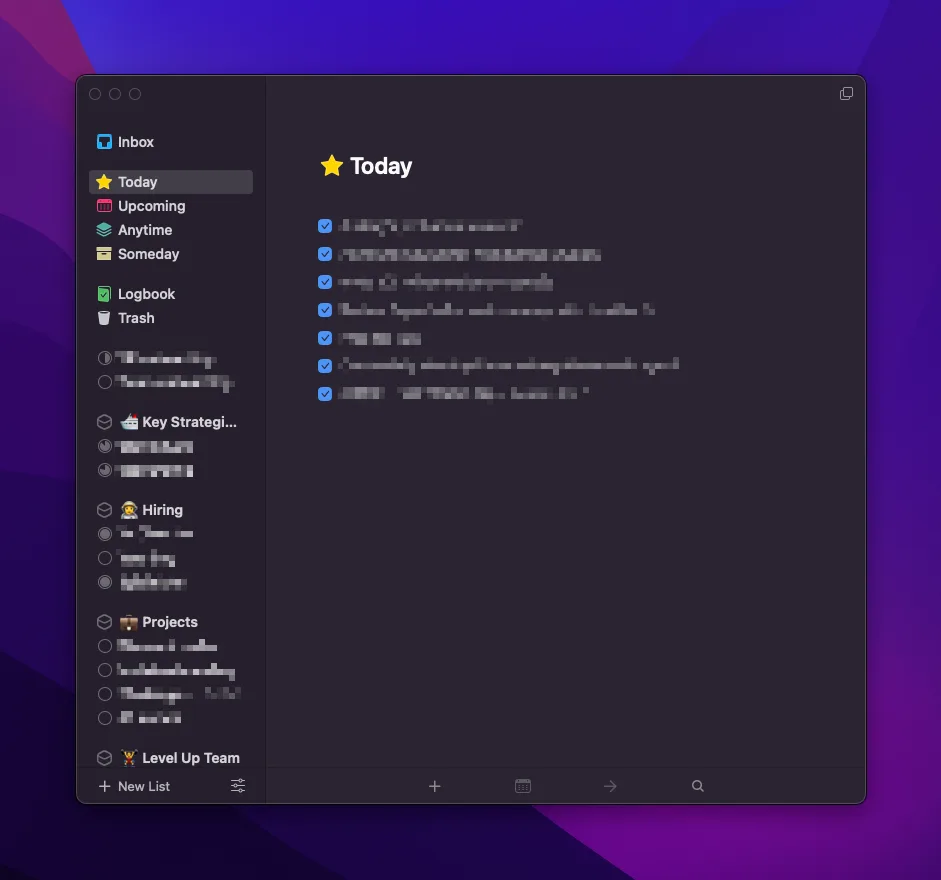 I'm also a productivity nerd and play around with all sorts of new tools and setups. But the one tool I've always come back to is Things from Cultured Code. I've been using it since 2010. When things get overwhelming, it's always calmer after I key in and plan out the to-dos in Things.
The office has a great event space. We've hosted a few design meetups and a massive ADPList event. But my favourite part of the office is the skylight. The architect has done an amazing job of using natural light instead of artificial lighting.
Where do you go to get inspired?
The biggest inspiration comes from the craftsmanship I see in other industries. I'm a huge fan of cooking shows, architecture, or even the skill and strategy in Formula 1. My favourites are:
Jiro Dreams of Sushi
Chef's Table
The World's Most Extraordinary Homes
What product have you recently seen that made you think this is great design?
HOTO Toolbox – I saw an ad on Instagram and was immediately captivated. It's a great marriage of form and function.
Hyundai N Vision 74 concept – It's an interesting blend of design cues from the past (The DeLorean shape from Back to the Future & digitalized headlights with 90s Tamagotchi looks) and the future (cyberpunk aesthetics).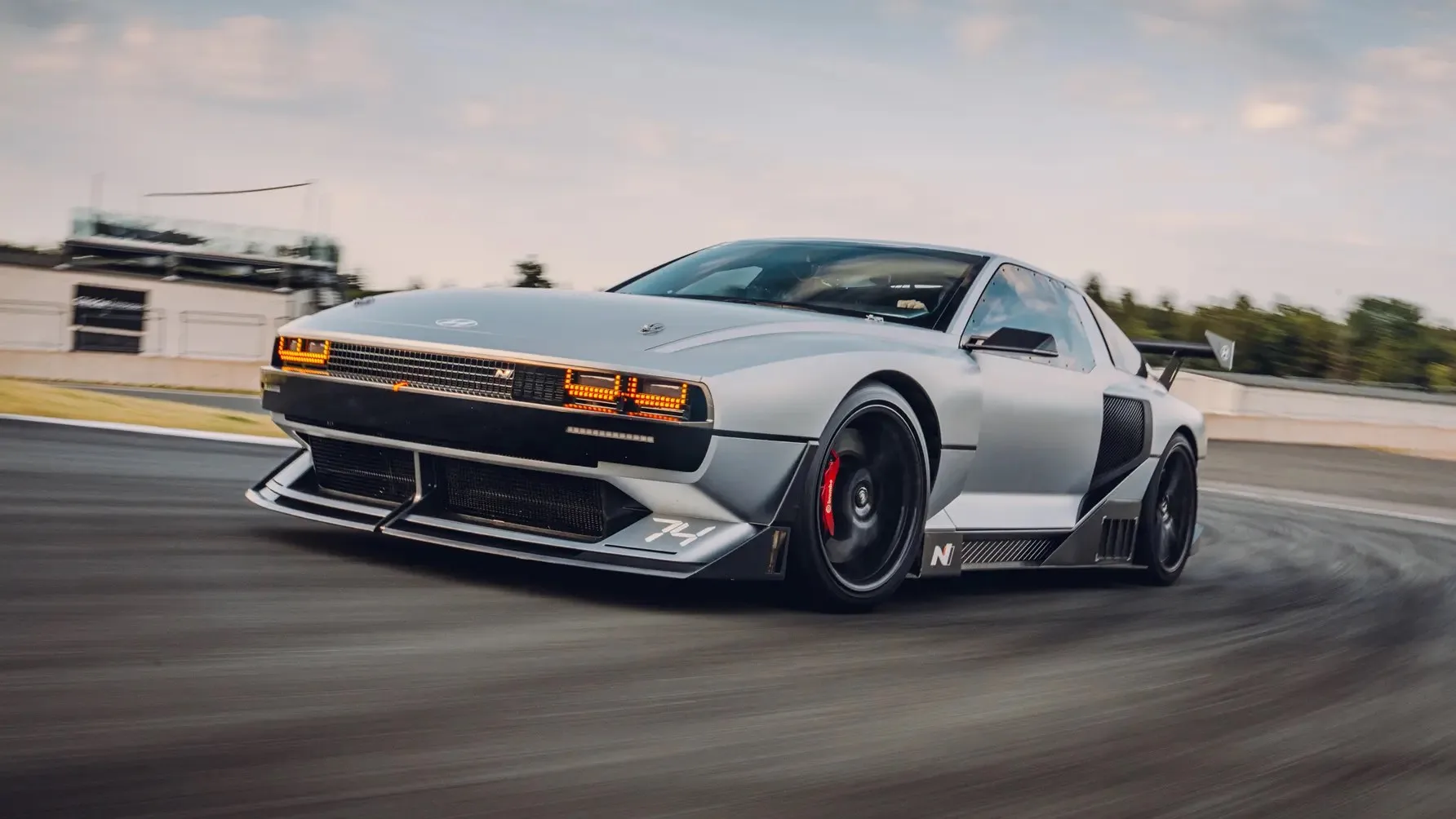 What pieces of work are you most proud of?
I'm incredibly proud of the team we've built at ShopBack, which grew from 4 to 25 in two years. We've managed to create a culture of collaboration, despite a distributed setup spanning four different countries and the challenges of the pandemic.
What design challenges do you face at your company?
Increasingly a lot of the design impact is not what we design on Figma but how we manage change. We're migrating away from a lot of our legacy systems, and a lot of the work is spotting where the collisions and connections are when we build new systems. It's a lot of glue work, it's unglamorous work rather than pushing out Dribbble-worthy pixels, but we owe it to our users so they can have a better experience.
What music do you listen to whilst designing?
Any advice for ambitious designers?
One of my biggest career inspirations is from Jiro Ono, a sushi chef. His interview is worth watching.
Here are some of my favourite quotes:
"I have said before that you must like your job. If you start saying: 'I don't like this' or 'This isn't the job for me,' you won't become an expert in anything. If you've taken on a job or career, you need to like it and continue moving forward. Young people today say they are great, but when it comes to work, they don't compare to previous generations."
There is value in just grinding it out. Just heads down, working at something for years and years until you get good at it. That's why I admire Jiro Ono and what he stands for: grit, working hard and constant improvement.
"If you don't learn to love your work and remind your brain to make new steps everyday, there can be no progress… There is a lot of failure before that [feeling of being a master]… You go through failures and successes, and more failures for years until it feels like you have achieved what you had in mind the whole time."
Choose the one thing to do in your life and stick to it. That's how you get good.
Anything you want to promote or plug?
Check out our career site for open roles!