What led you into design?
I think I always knew I was interested in design, just wasn't sure about which specialisation I would excel at. I had a strong interest in fashion illustration and garment design in school. I'd illustrate my fashion design ideas at the back of almost all my notebooks. Apart from that, as a hobby, I also loved writing and experimenting with different ways of stitching together a story. I even wrote a children's fiction novel published when I was 18. In retrospect, it was story-telling and experimenting with communication methods that I was genuinely attracted to, which is a core part of my work life as a designer today.  
I was sure I'd become a fashion designer someday, so I applied to a fashion school (National Institute of Fashion Technology, India). However, at NIFT, I came across Fashion Communication as a specialisation which aligned strongly with my skills. 
The course included various communication design subjects like Graphic Design, Photography, Web Design, and electives like Fashion Journalism, Styling, and Visual Merchandising. It married my love for studying fashion with the flexibility of writing. Those four years of learning were formative and created a strong base for me as a design thinker. 
In 2013, I entered the industry as a fashion writer, working for the likes of Harper's Bazaar and Grazia. However, about a year into the job, I realised it wasn't my calling. Every job comes with its baggage of mundane, uninspiring tasks, but one endures them because there are parts of the work that genuinely excite you. I just couldn't find that balance for myself in fashion journalism. 
UX Design, at that time in India, was a field bubbling with opportunities, and I decided to try it. I took time off to explore different options to make the career switch. I applied for internships and entry-level jobs while also focusing on college applications (to study interaction design). In 2014, I was accepted into the Masters in Design program at the Indian Institute of Technology. Switching careers wasn't easy, but I was fortunate to have gotten guidance from strangers (who answered my cold emails) and Microsoft India, which gave me my first role as a Product Designer with studio+91. Ever since, I have had the privilege to work with highly talented individuals (at Microsoft, then Converge and later Meta) and designed experiences for products that reach millions of users. I guess it was curiosity that led me into the profession.
What does a typical day look like?
My typical day is usually split between focused design time and meetings (with collaborators from various projects, stand-ups, planning sessions, brainstorming etc.). I protect my focus time because that's when I get to do strategic thinking apart from core interaction design tasks. Improving strategic decision-making and product thinking is a muscle that takes much longer to strengthen, so I prioritise carving some time out to assess how my day-to-day work aligns with broader business goals and market needs. 
I create my to-do lists for the next day before winding down in the evening because it sets the tone for the following day.  
I don't block time separately for catching up with tech news or going over the many newsletters I subscribe to because I engage with it when taking a break between things.
What's your workstation setup?
It's a constant work in progress and is usually governed by the type of work I will likely do for most of my day. I prefer to work from the office and meet colleagues in person on days with back-to-back meetings or brainstorming sessions. On days requiring focused thinking, I work from home. I avoid keeping a lot of objects on or near my desk. Sometimes, I just sit on the floor with a pencil and notebook to pour my thoughts on paper — jotting down anything from to-do lists to complex UX flows. 
On days when I need a burst of inspiration, I work from a café in one of my favourite art museums in London. Being surrounded by history with symphonies plugged into my ears makes for a significant creativity boost.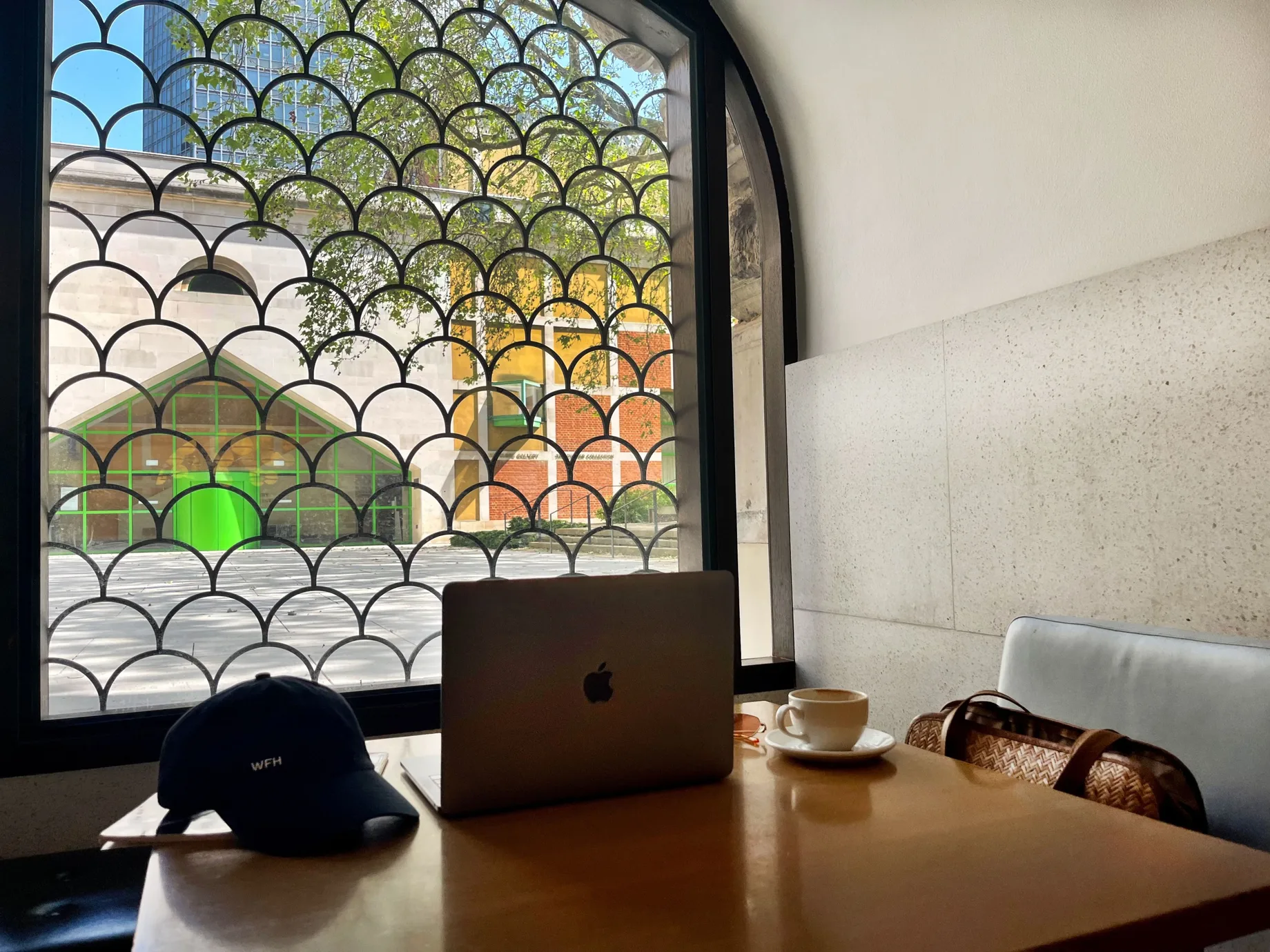 Where do you go to get inspired?
1. My top pick would be museums — art museums in particular. One is spoiled for choice in a city like London, which constantly exposes you to great works of art from various periods. Seeing pure creativity on a canvas, overlayed with high-quality craftsmanship, creates a welcome break in my monotonous thinking. Artworks from centuries ago also provide a peek into how humans interacted with their environments, the objects they used, tasks they did. Observing this can be rather eye-opening as a designer. 
Another intriguing thing to observe is the method of curation and story-telling techniques that museum curators employ when putting together an exhibit. The last great exhibit I saw was the (very theatrical) display of Faberge's eggs at the Victoria and Albert Museum. Recently, I was amazed at how ASMR as a subject was documented and displayed at the Design Museum.  
2. Flea markets are another place to seek inspiration because they can surprise you with quirky objects that kick off interesting trains of thought in your brain.
3. In the digital world, I inspire myself by reading newsletters that compile thought-provoking reads. My favourite so far is Six Signals by the Ethical Futures Lab.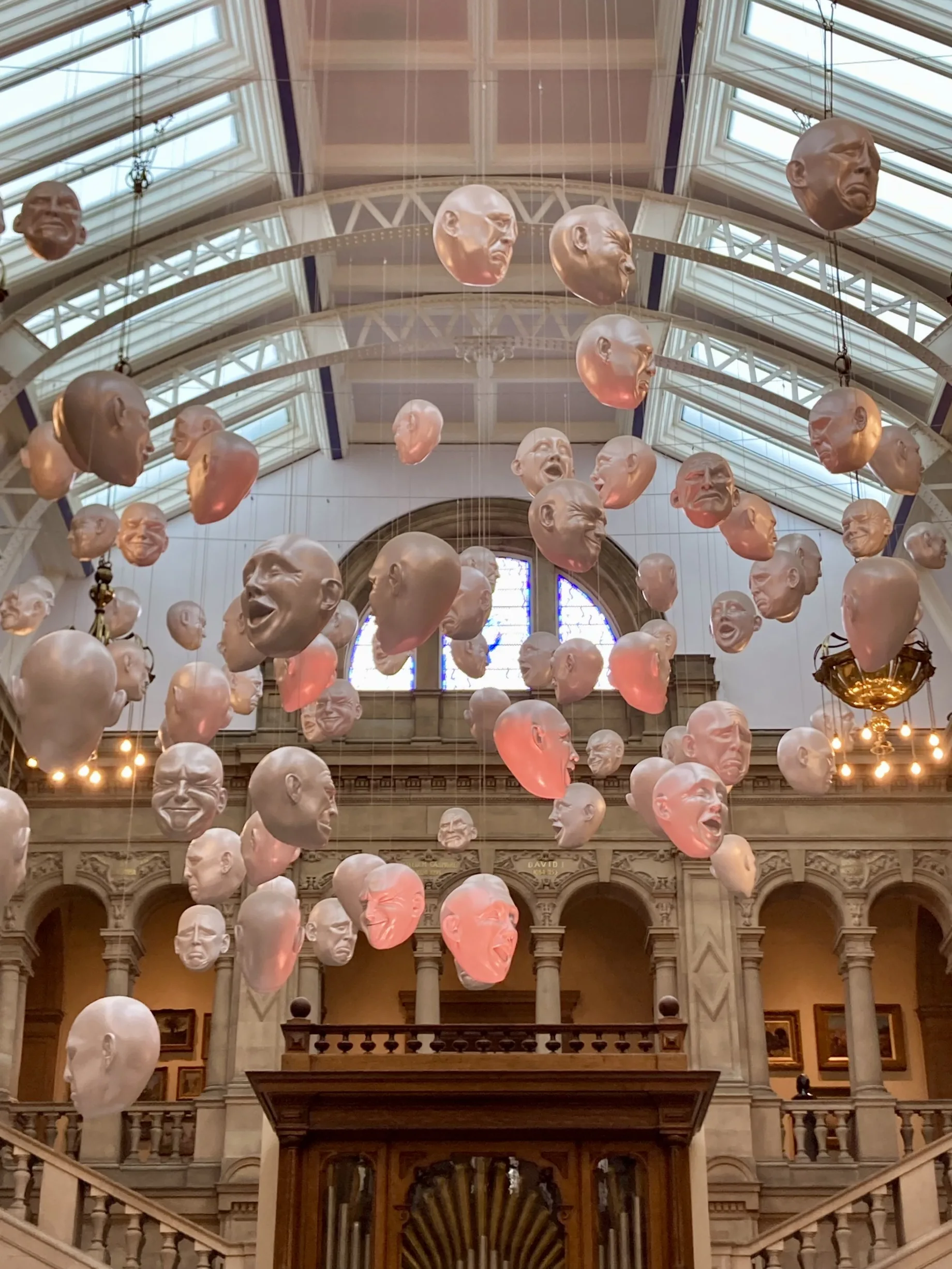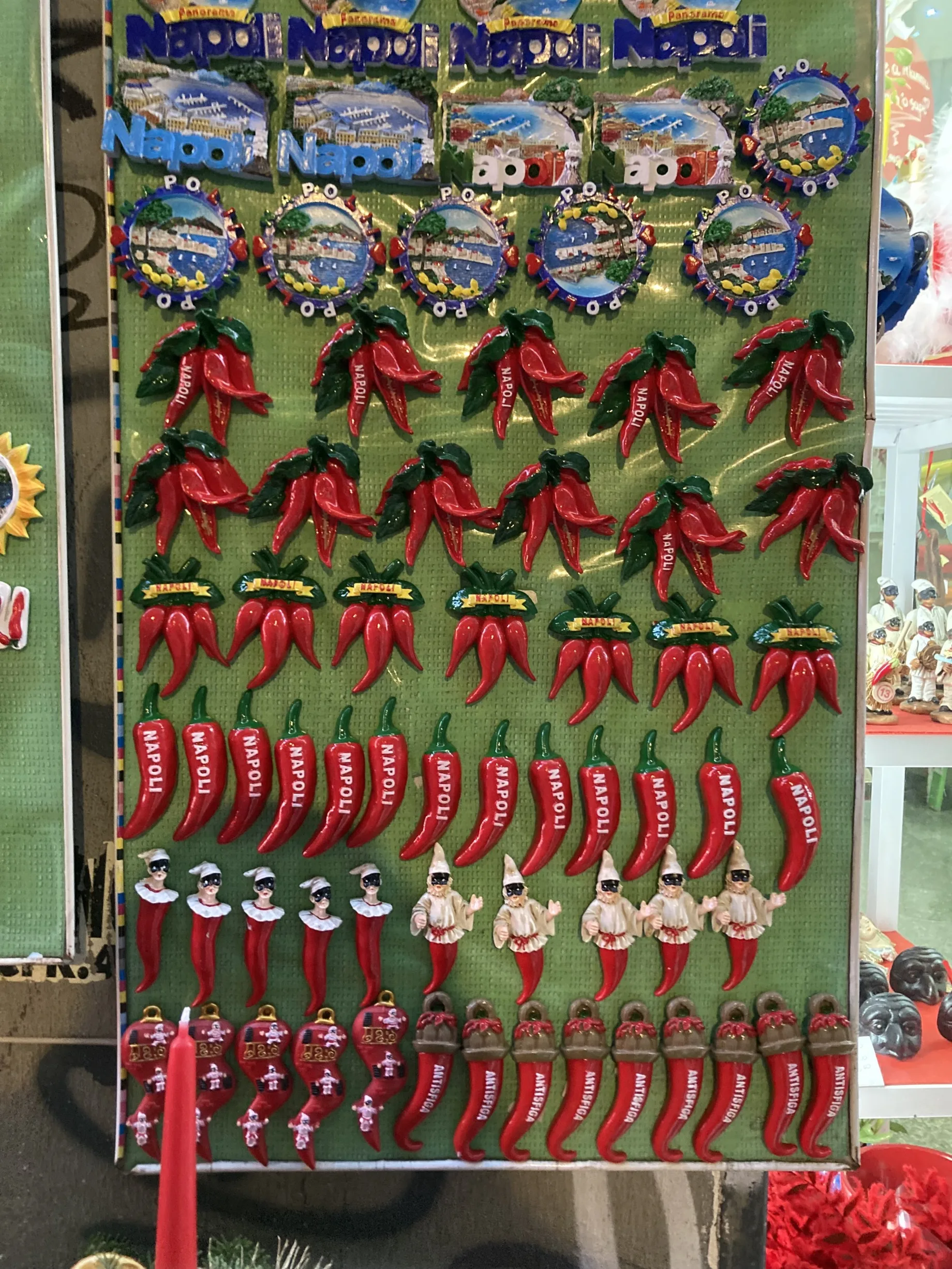 What product have you recently seen that made you think this is great design?
On a recent trip to Antalya, Turkey, I saw these yellow boxes mounted on trees and lamp posts in some areas. They had "Taksi" written on them (some even have phone numbers for taxi operators). A local explained that it's the city's way of enabling people to call a taxi by simply pressing the big button on the box. No downloading of apps, no verification with OTPs etc. — just a simple press of the controller and 5 minutes of wait (because the system alerts a nearby location that can immediately dispatch a taxi). And it was surprisingly reliable. I loved the simplicity of the system's design and the fact that it blurred any digital divides between the tech-savvy and the non-tech-savvy users. It seemed like a low-cost equipment, so it was probably easy to deploy in public places. I'd love to see a system like this deployed back home in India.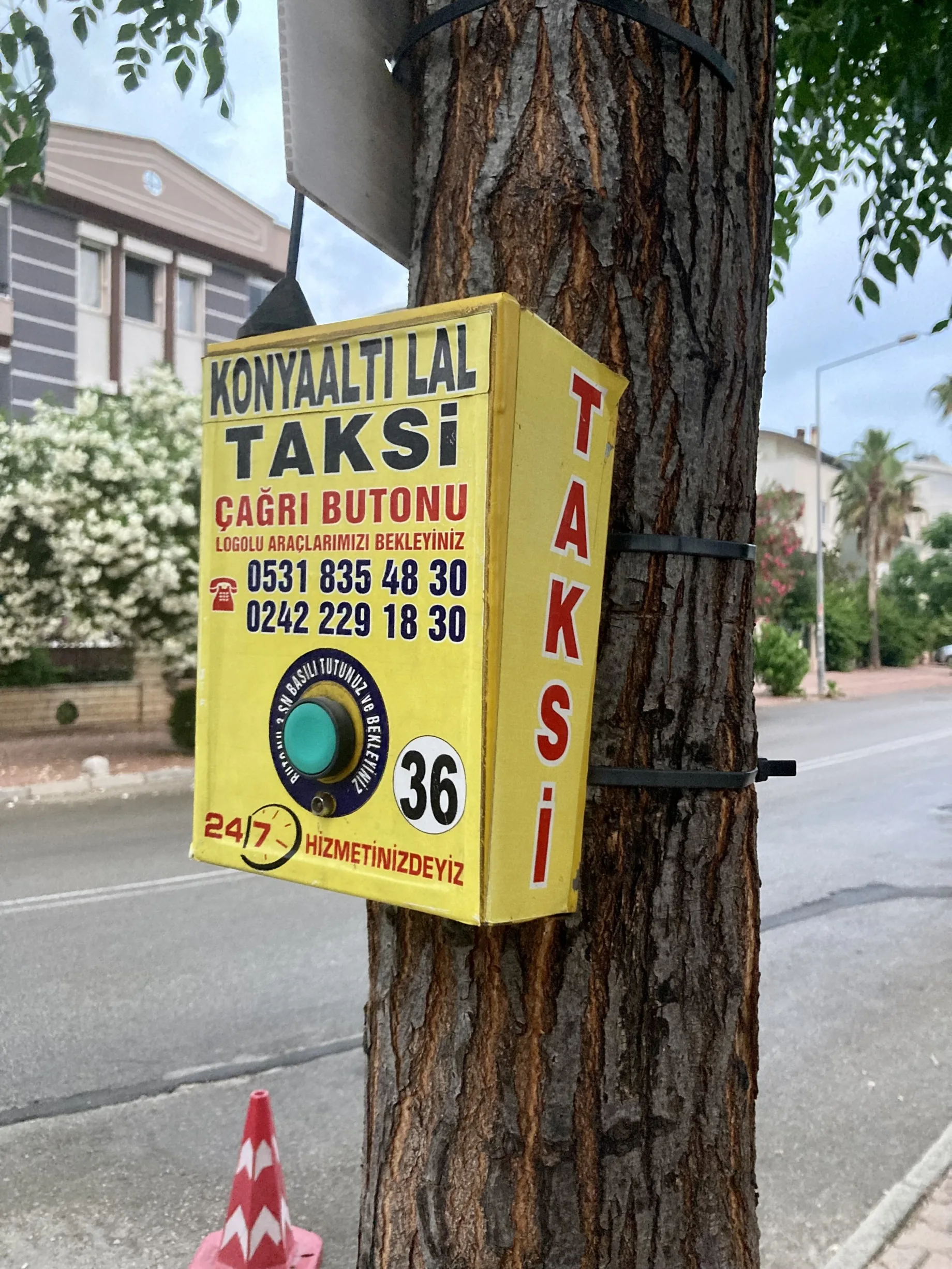 What pieces of work are you most proud of?
Some years ago, along with four other designers, I created an educational kit meant to help spread awareness about child sexual abuse in India. We called it Project Umbrella, and the kit intended to enable teachers to run workshops in schools to help children identify and safeguard themselves from sexual abuse. In 2019, the National Commission for Protection of Child Rights (an Indian statutory body under the Ministry of Women and Child Development, India) took notice of the work and invited us to collaborate with them to help roll it out in schools. Currently, the kit is under examination at the Central Institute of Psychiatry for further assessment. Read more about it here. 
What design challenges do you face at your company?
I was amazed by the speed of things at Meta, and it did take a while to get used to the pace. It was the biggest challenge I had to overcome in my early days at the company. 
Currently, a challenge that constantly motivates me is thinking about the level of impact a well-designed product can create. Obviously, most of this impact is not limited to what we create in our Figma files but how we embrace constant change. Designing products that reach millions of users can be enriching and scary at the same time. It needs careful consideration about usability, ethical design practices, accessibility, and so much more.
What music do you listen to whilst designing?
Any advice for ambitious designers?
General career advice(s): 
1. Be open to making mistakes. Don't take yourself too seriously. 
2. Don't allow yourself to get too comfortable. Always stay curious. 
3. Understand the business as you hone your craft. A good product designer needs both - a product instinct and a refined taste.
Specific advice: If you're prone to extreme self-criticism (like me), please maintain a digital scrapbook of screenshots from moments when someone appreciated your work, gave you credit when it was due or just said something nice. It's surprisingly helpful on days when nothing seems to make sense.
Anything you want to promote or plug?
Do read Meta's Reality Labs blog and have a look at some of the exciting stuff we're building. Also, if you'd like to get in touch, you can follow me on Twitter or reach out via LinkedIn.