What led you into design?
For a kid who grew up in the Middle East, playing football in the streets in the morning, renting VHS movies, and playing video games in the evening, it wasn't clear that this would lead me to design. No one knew that being outdoorsy, watching movies, and playing video games would significantly shape my creative senses, storytelling, and, ultimately, my design career.
I remember 13 years old me playing Metal Gear Solid on PlayStation 1 and being fascinated by the brilliance of Kojima; the whole thing was a masterpiece, from the beautiful story and the cut scenes to the iconic radio interface, but mainly the solid stealth gameplay is what played a big part in widening my curiosity, problem-solving, and analytical thinking from a very young age.
Another moment that I remember vividly a couple of years later was watching Minority Report, the visuals used in the interfaces were beautiful and represented information elegantly. Seeing that wheel device that Tom Cruise uses in a rotating motion and how the visuals moved with the gestures; was my Woah moment 🤯 when I started to dig deeper into the world of User Interface and Interaction Design and the rest, as they say, is history, a beautiful journey so far that I'm very grateful for.
What does a typical day look like?
I have been recently on a break from full-time roles, so I have been experimenting with different routines, and my latest day-to-day schedule is something in that direction: 
7:30 – 7:45  Waking up
08:15 – 8:45 Getting my first dose of direct sunlight, even if it's almost gloomy all the time in Berlin, I find being outside for a bit the first thing in the morning helps me fight the morning grogginess quickly. 
8:45 – 10:00 It's time for the first coffee and some days hitting the gym; the truth is that I have neglected my fitness in the last couple of years and trying to get back on track by prioritizing working out as early as possible in the day.
10:00 – 12:00 I take the next few hours to do some quick tasks, catch up on reading, reply to messages, and plan the rest of the day. 
12:30 – 13:30 Lunch and a second coffee time. 
13:30 – 18:00 This block is where the music is on, heads down, and my time to get deep work done. 
18:00 – 19:00 Usually, it's time to head outside again for a stroll with my wife.
20:00 – 21:00 Dinner Time.
21:00 – 23:00 If not a night out, then it's downtime, where we spend quality time resting and catching up on a Series or a Movie or playing video games.
23:00 – 01:00 I believe my creative flow is spiking in the evening, so I try to spend another hour or two to get more deep work done.
This routine has been working well for me so far. However, I'm about to start in a new full-time role and looking forward to what will stick with me from that schedule and what will need to change.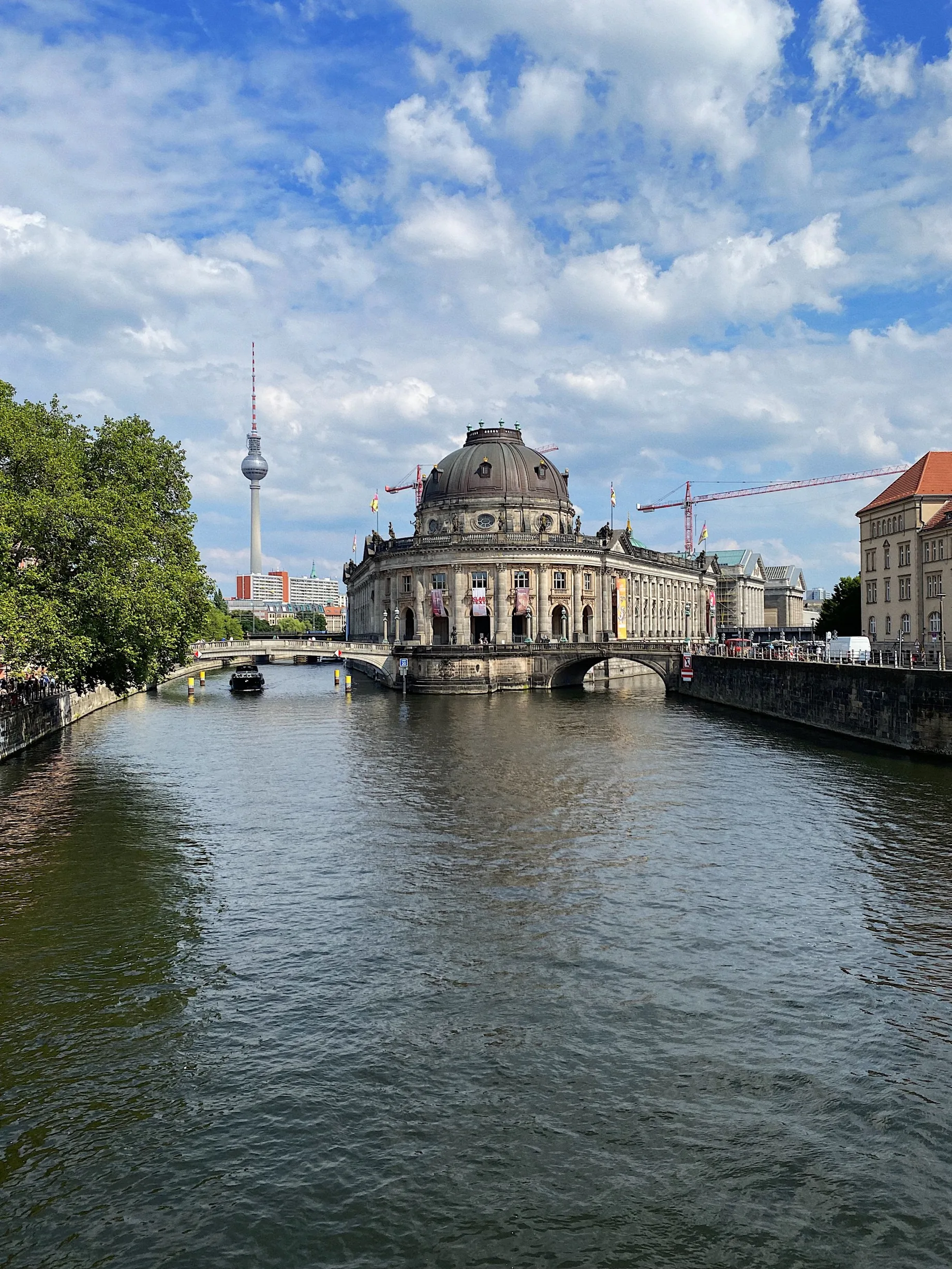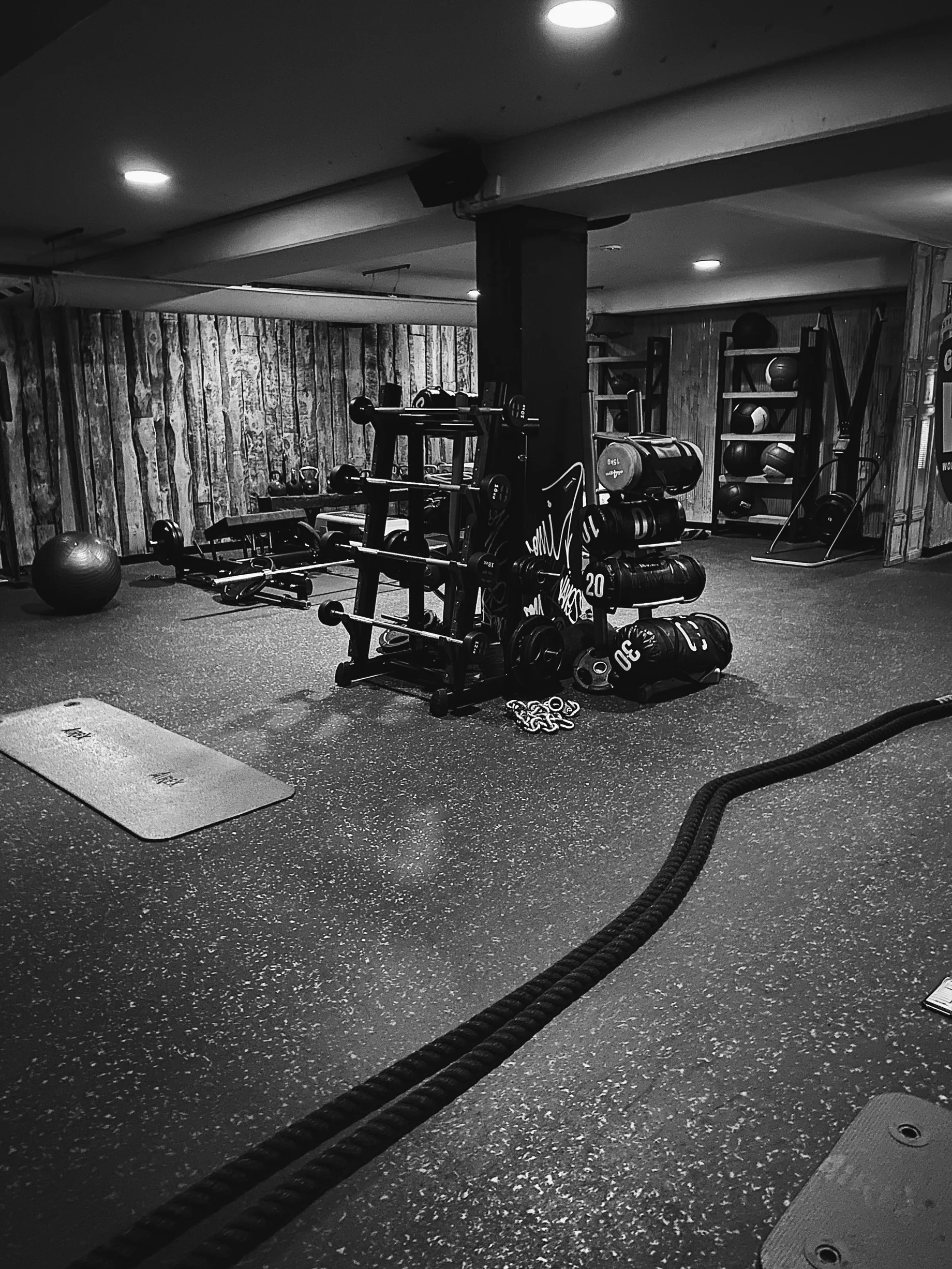 What's your workstation setup?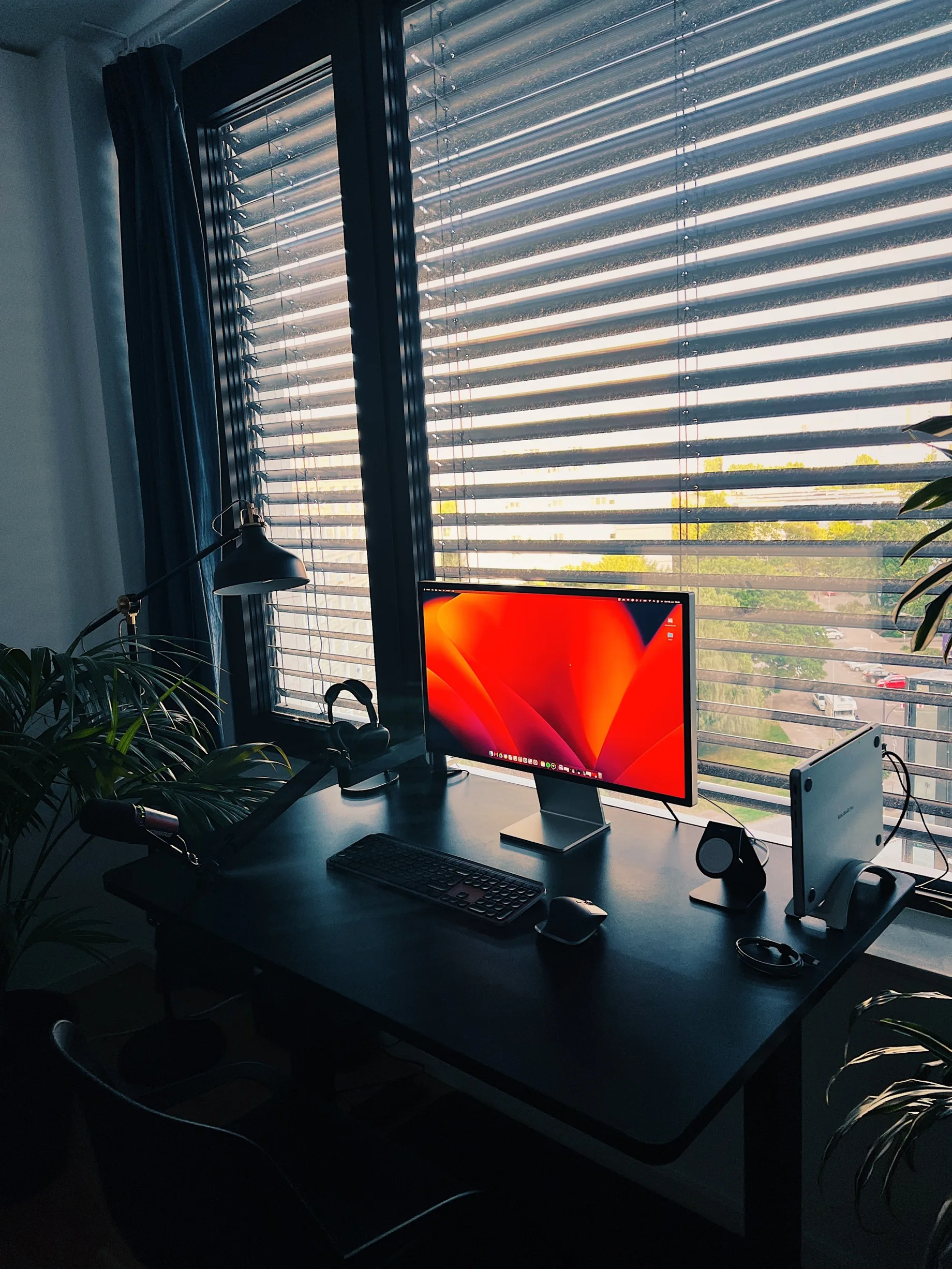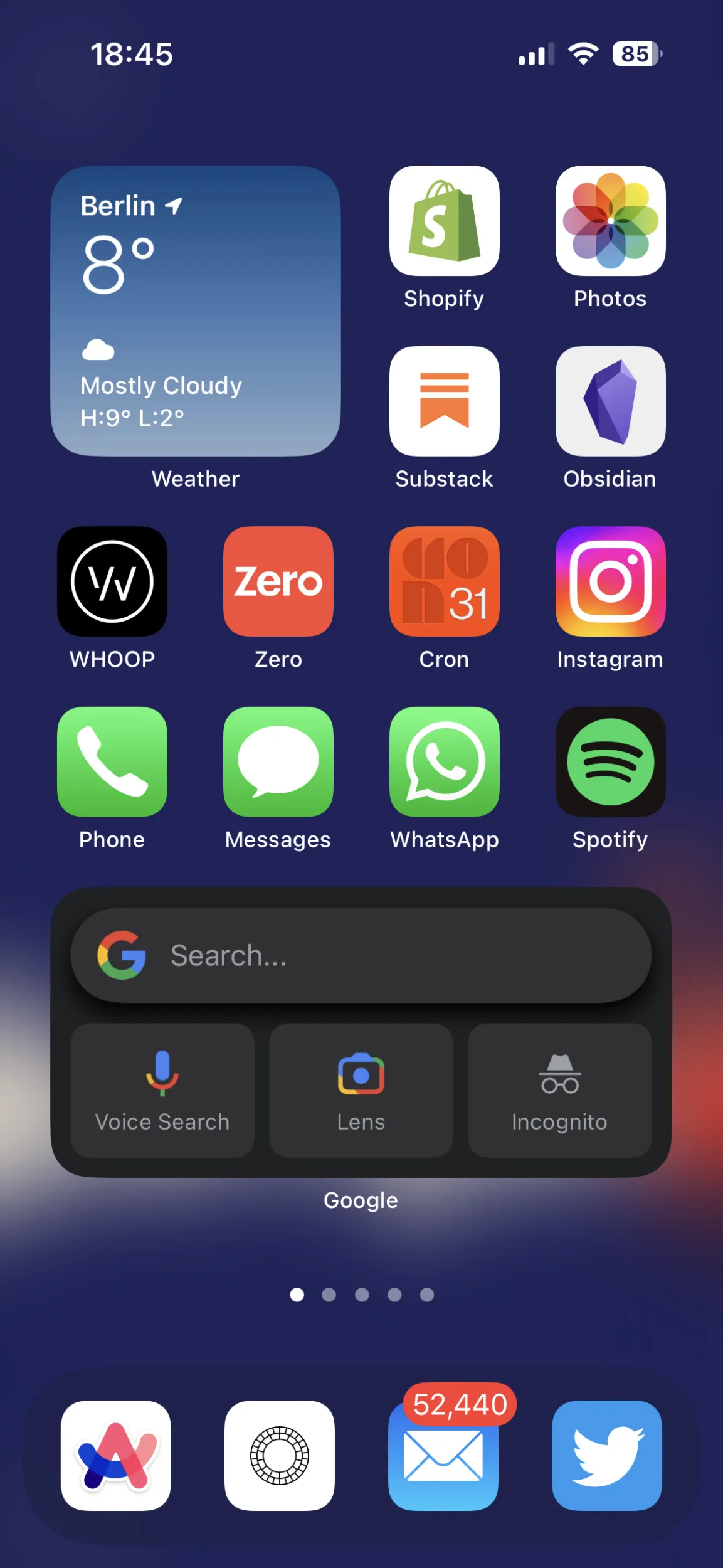 Where do you go to get inspired?
For me, Finding inspiration can come from a variety of sources. One of the most effective ways to gain inspiration is by observing and studying the world around me. I like to travel and explore new cultures, visit museums and art galleries, read architecture and fashion magazines and design books, and watch how people interact with products in their everyday lives. Also, movies and video games stimulate my imagination significantly, helping me generate fresh ideas and embrace storytelling.

A recent inspiring moment that made me think about my creative process is a quote that stuck with me from Virgil Abloh in his book: something's Off!

"The foundation of my practice isn't nearly the end result — it's rigor and process of the logic."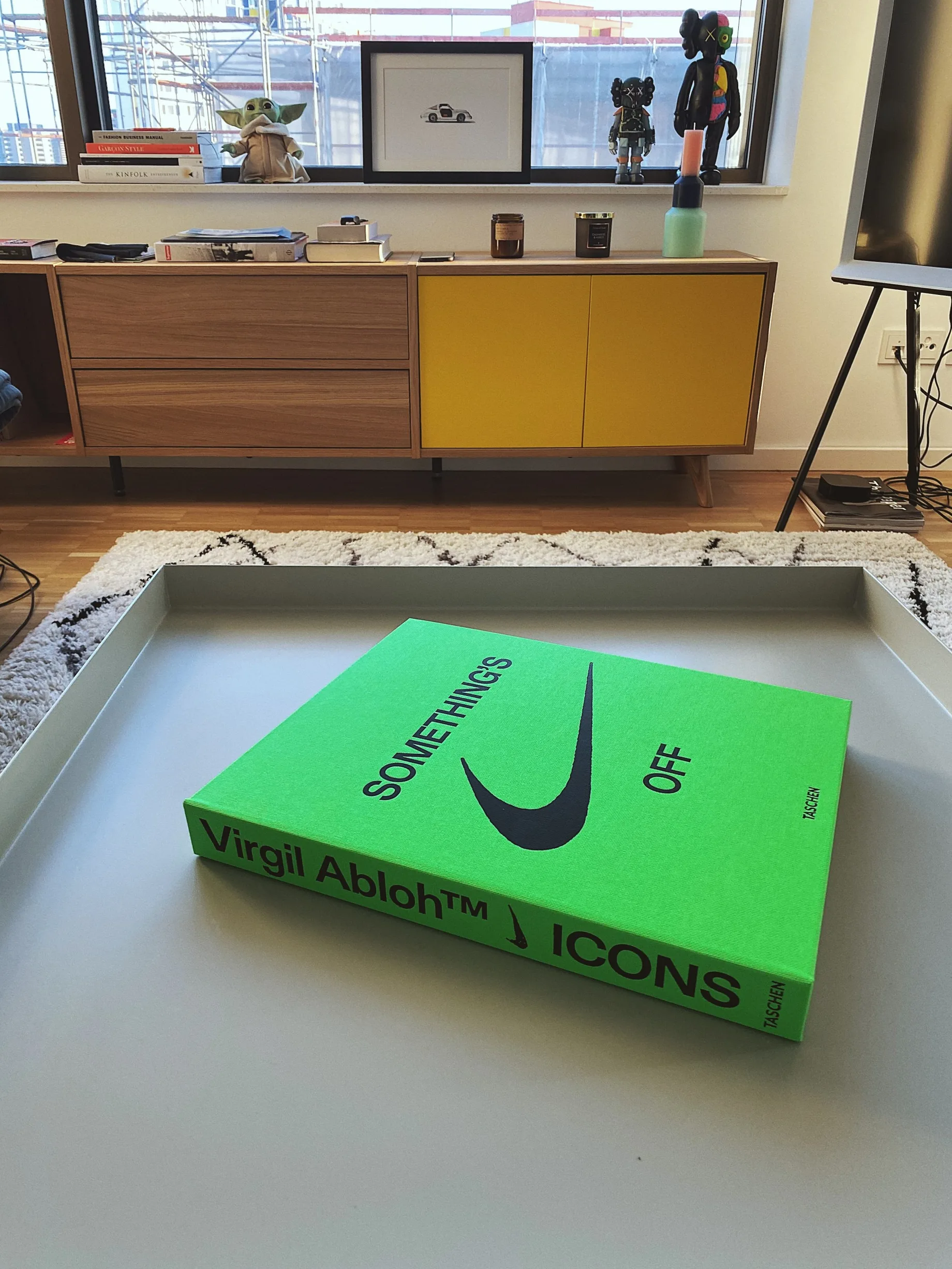 What product have you recently seen that made you think this is great design?
For a digital product, I have to give it to Arc by The Browser Company, The delightful work they are doing is restoring my faith in Software Design; It's such a refreshing take far from the world of best practices and metrics. Their homage to the craft makes me happy at heart.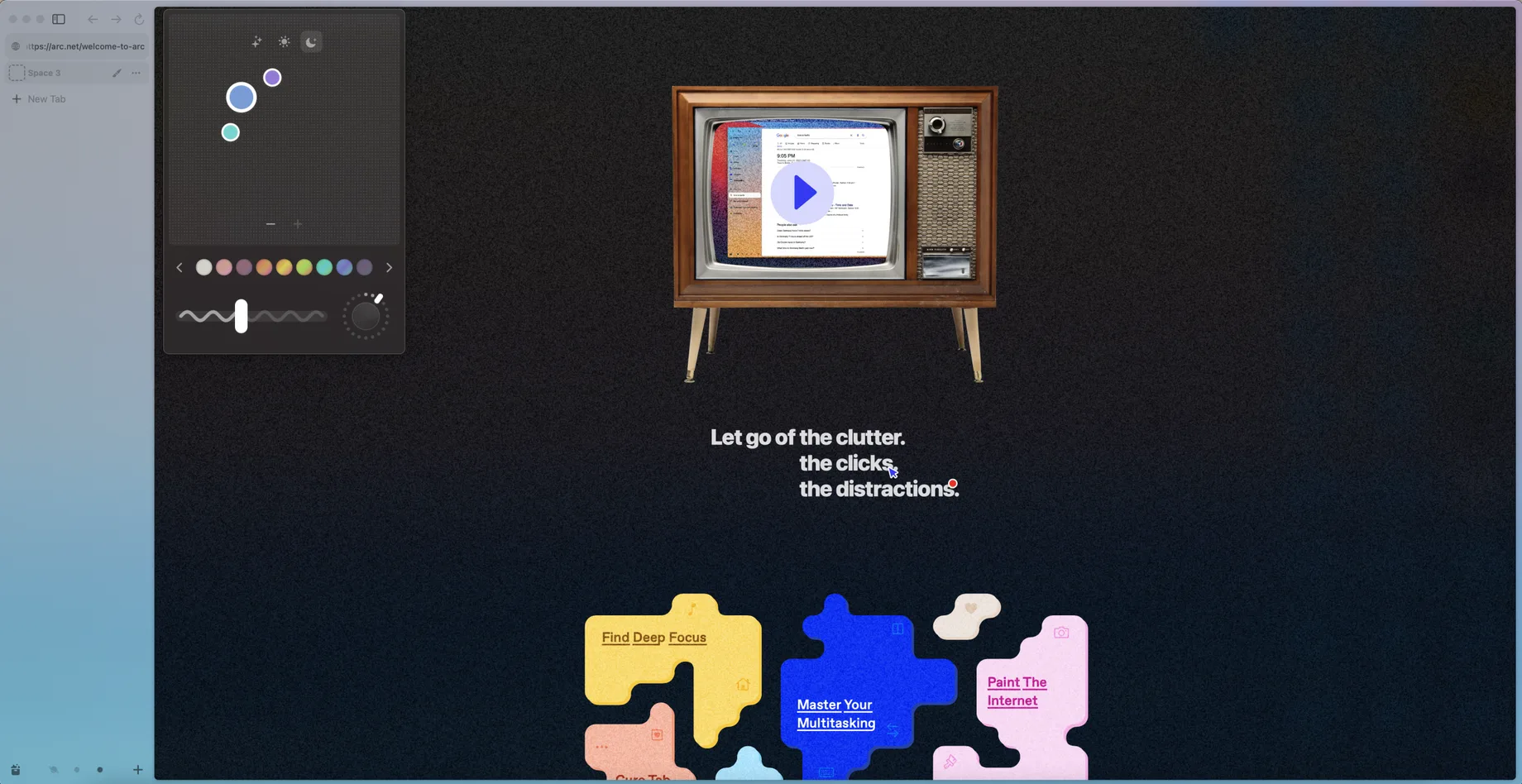 For a Physical Product, This week, I came across Meticulous Espresso on Kickstarter, an autonomous espresso machine. And it's stunning. Everything looks well thought out, from the design of the device and the connected experience to the custom pressure profiles. TBH, I don't need another coffee machine, but I will most likely back the project for the love of design and the world's first robotic lever espresso machine :)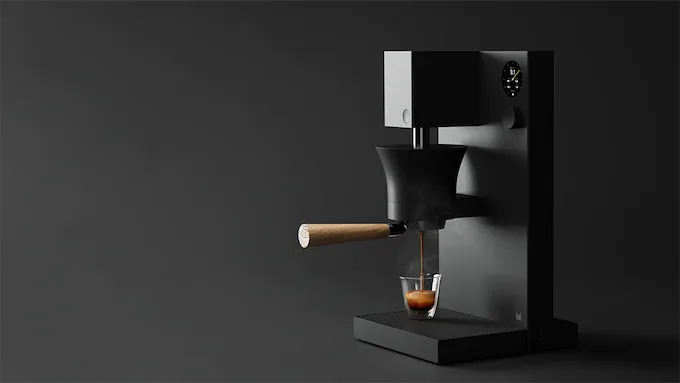 What pieces of work are you most proud of?
A product I'm very proud of is my Fashion Brand, Deliciously Human.
Deliciously Human is a humane brand dedicated to creative culture, a brand with a sense of community that values the craft and honors the beauty in humanity. A sustainable design approach, mindful consumption, and moderate production are the essence of its DNA.
Learning how to build a brand from the ground up, coming from the digital product world, I found the physical product world is quite different and runs at a different pace. It took me entirely out of my comfort zone; figuring out how to source the finest raw organic material, handle production, and build relationships with ethical European factories was quite challenging, Although I had much fun collaborating with artists and fashion designers while being hands-on in Design, Creative Direction, and even Marketing.
It's still a side business, but I'm enjoying the journey and learning tons of new things, and I look forward to continuing experimenting and building a world-class brand.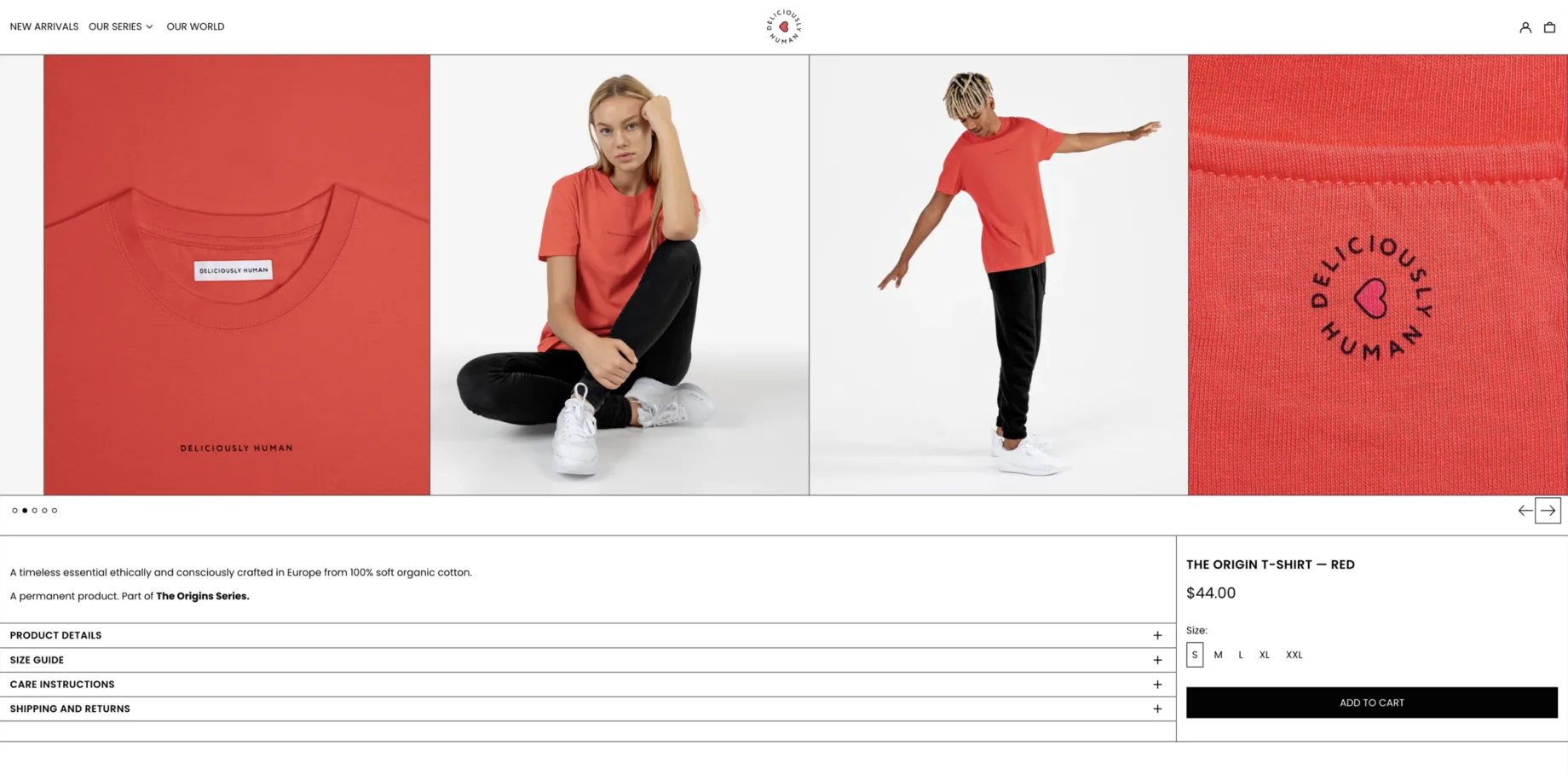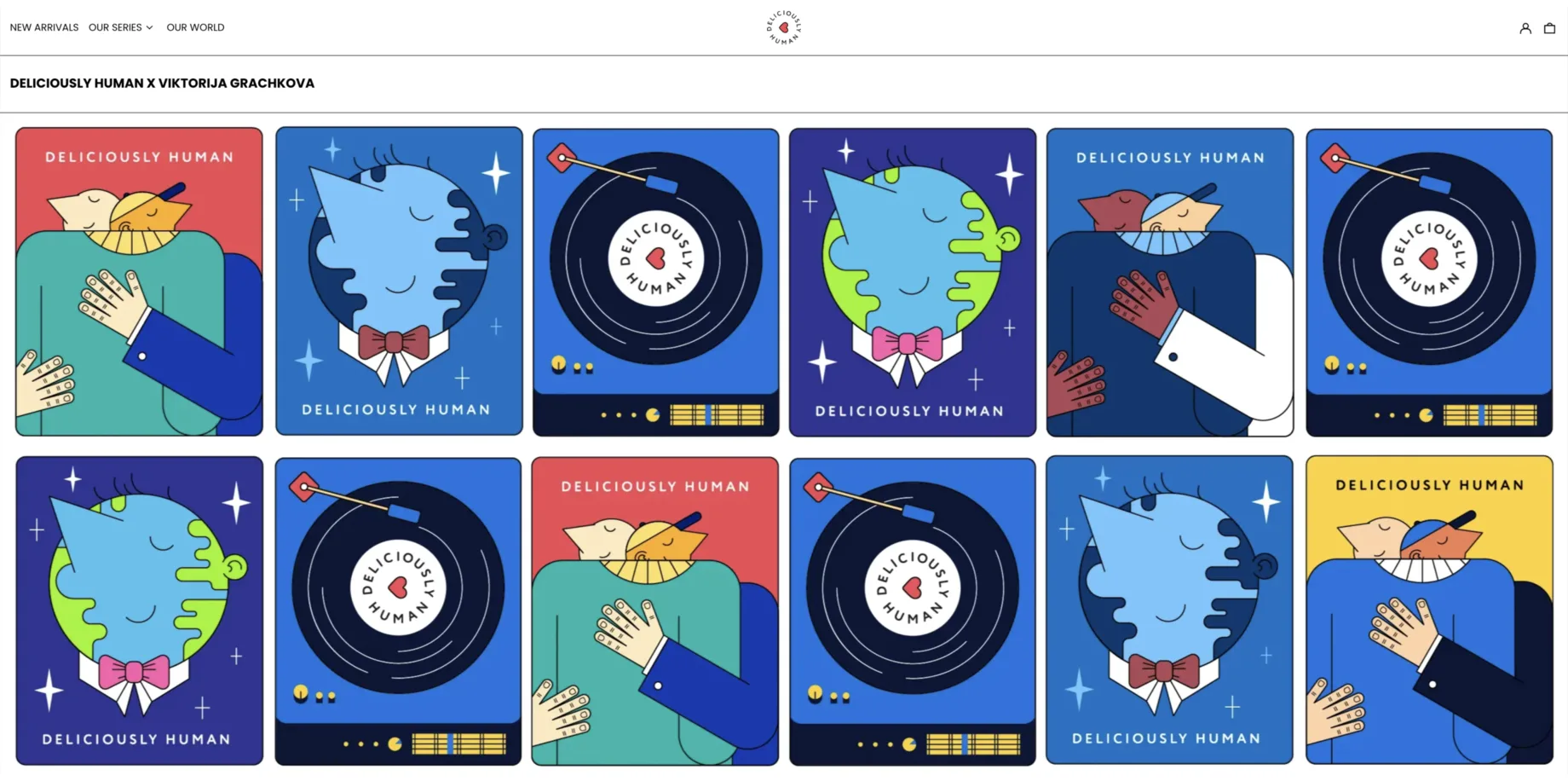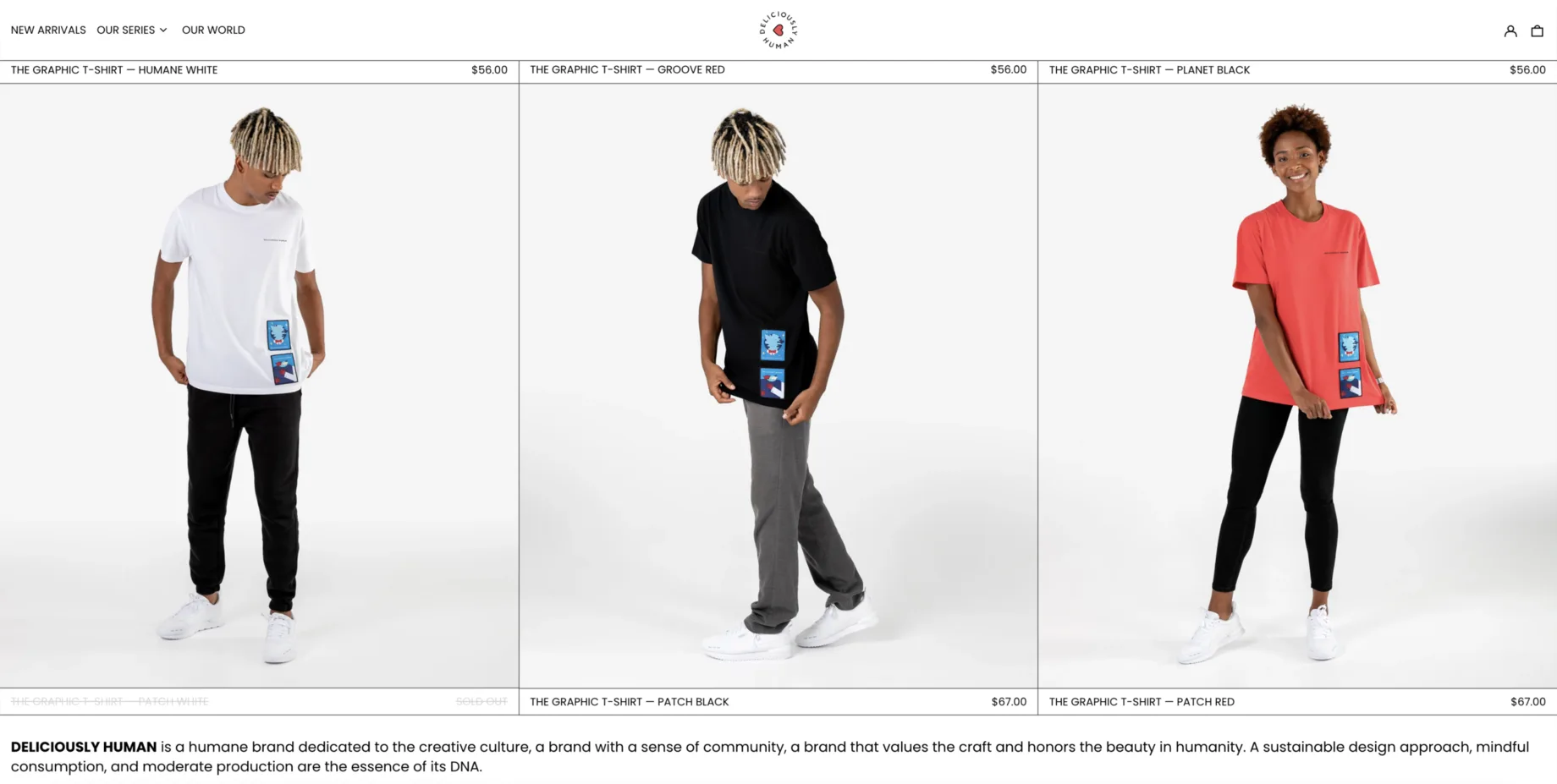 Another product that I'm proud of is WeConnect ID. I spent a few years leading Product Design for the connected car ecosystem at Volkswagen Group. We laid the foundation of the digital ecosystem to build a truly connected driving experience; WeConnect ID. is the brand's flagship EV companion app and the customer's primary touchpoint with the Volkswagen Digital Ecosystem. Allowing the customers to stay constantly in control, from checking the remaining range of their Electric Vehicle and remotely adjusting their climate preferences to finding charging stations and smart routes for their next trip.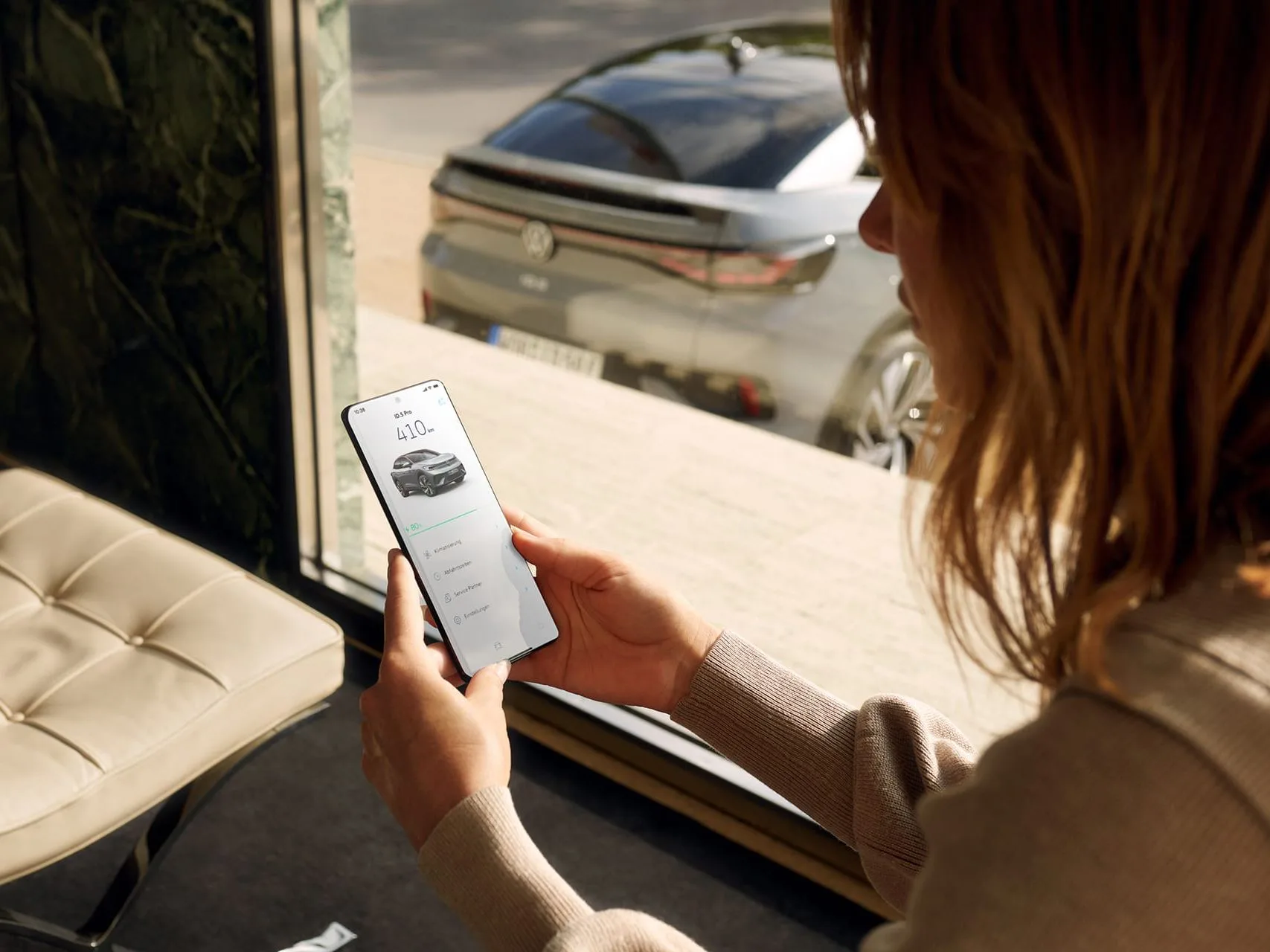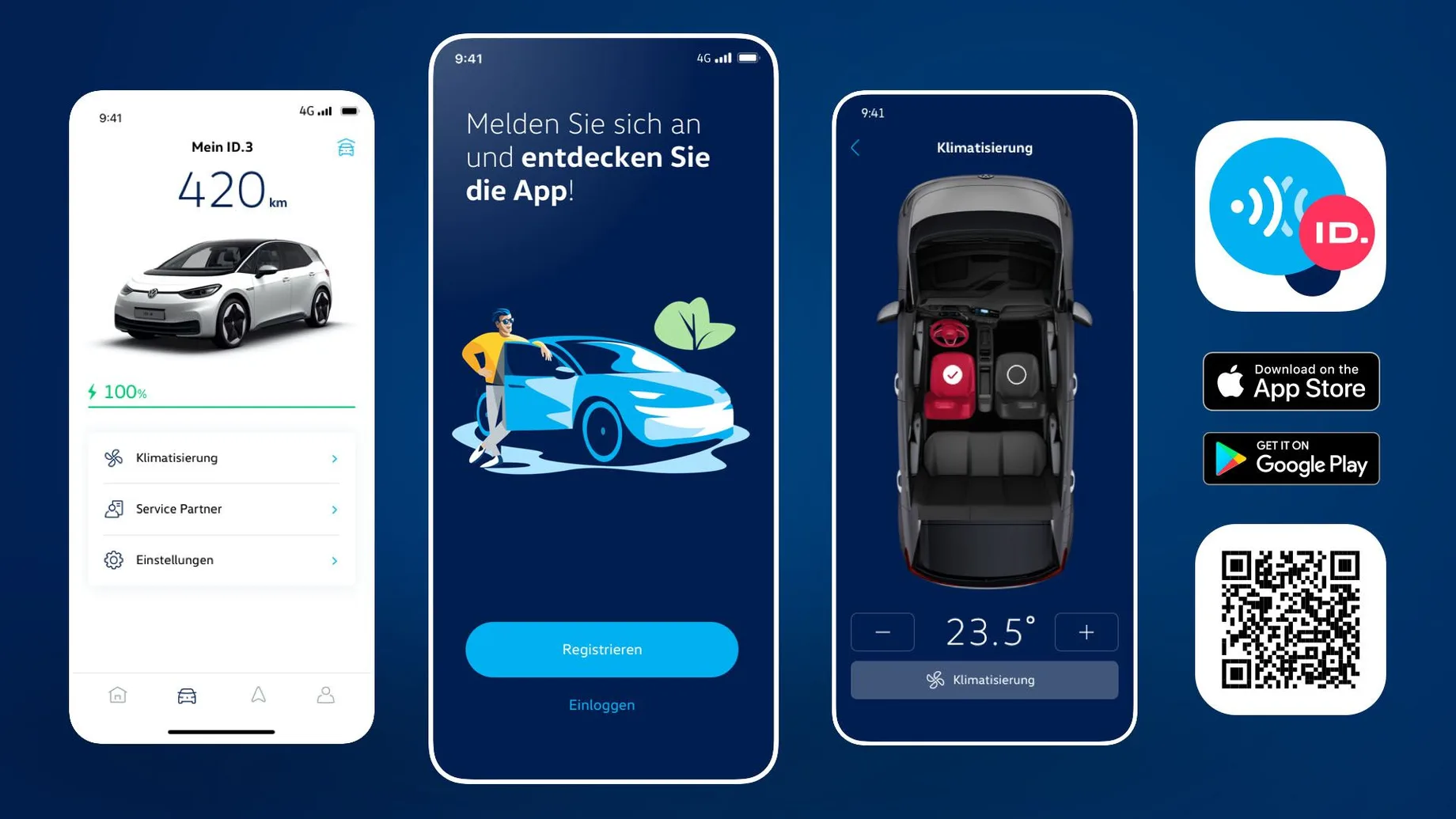 What design challenges do you face at your company?
Every company I worked for had unique design challenges, but one common thing lately was the sacrifice of the craft in favor of the shipping velocity and moving metrics. Don't get me wrong, business objectives and metrics are essential for product success, yet I still wish to see more companies optimizing for feelings and designing for emotions as a core part of their values and design principles.
What music do you listen to whilst designing?
Any advice for ambitious designers?
In your beginnings, quantity over quality, eventually quantity will lead you to quality, help you build a personal brand, and create a solid online presence.
Be willing to take risks, try new things, and step out of your comfort zone. Continuously challenge yourself to learn new skills and technologies; stay adaptable and open to new possibilities.
Build relationships with other designers, leaders, and mentors, and remember to stay curious, have fun, and enjoy the journey.
Anything you want to promote or plug?
I would like to give another shout to my brand, "Deliciously Human." 
Our first T-shirt collection features a limited edition collab and a permanent essential collection.
The reception from the community has been great so far, and we are currently working on our second drop and would like to share the brand with all Lovers Magazine readers. 
Please feel free to keep an eye on my Instagram @megootronic to see what I'm up to, and come to say hi on Twitter also at the same handle @megootronic
Thank you!