What led you into design?
I've loved comics and illustrated books since I was a teenager. And I really loved drawing. Music played a big role in my early exposure to design as well: I spent a lot of time admiring album art, as well as looking at magazines like Kerrang!, Guitar World, Rolling Stone, and others.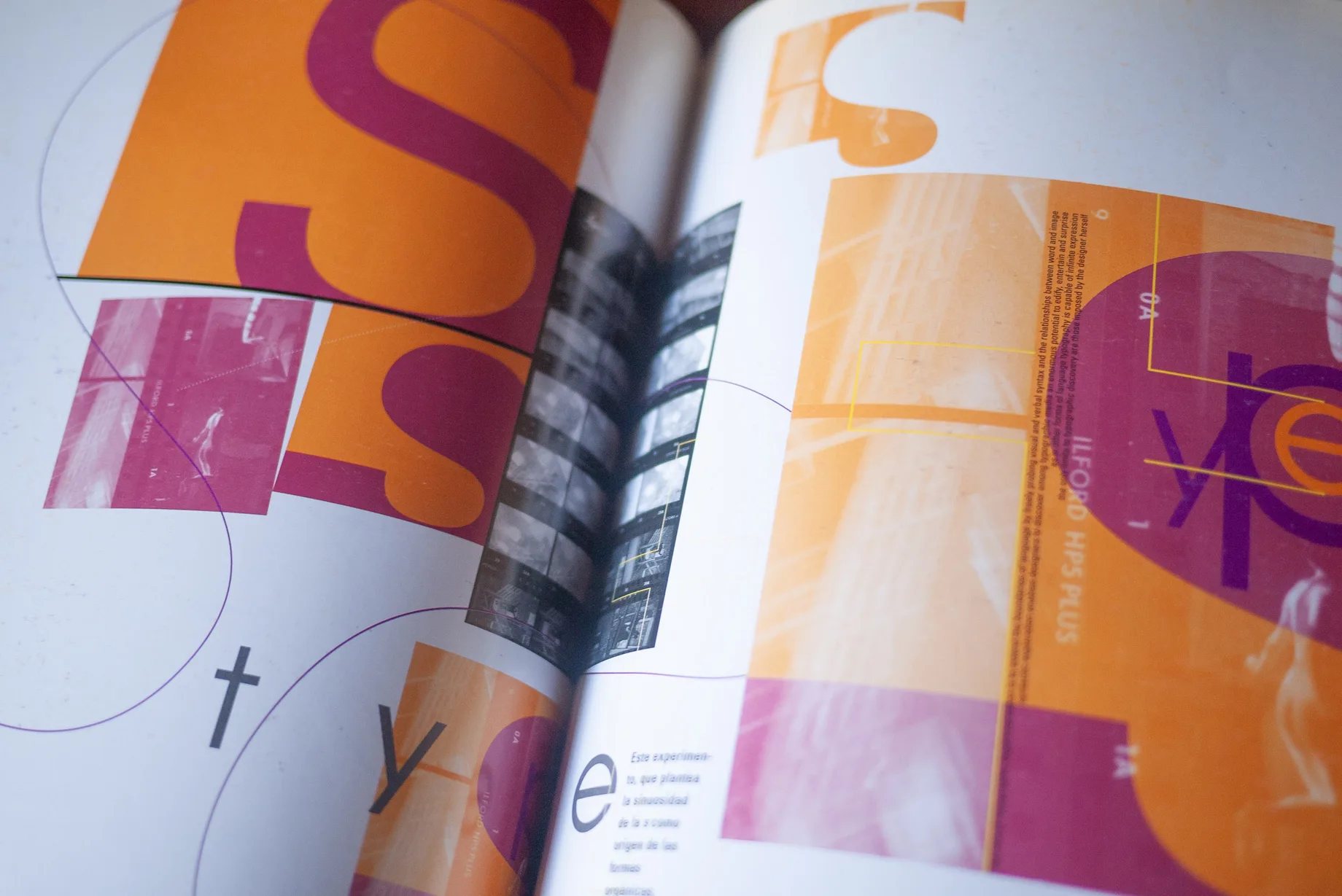 It was around 2000 when I found a Rob Carter's book called Experimental Typography, which I still keep with me. As I looked through it, learning about composition rules, how to follow them, how to break them, and how breaking the rules makes graphic designs look like art, I immediately knew I wanted to become a designer.
What does a typical day look like?
The Sketch team is made up of over 50 people and 21 different nationalities, and we're 100% remote. All our communication happens through Slack, GitHub, and Notion.
I like waking up early in the morning, usually around 7—8 am. That gives me a nice overlap with the rest of the team (who are mostly in Europe). I'll grab a quick breakfast and head over to the studio on the upper floor of my house. Some days, if I want to change up my routine, I head to a coffee shop.
I check my email first, then GitHub to see how development is going for the projects I'm involved with. It's a good chance to check everything's shaping up the way we agreed and solve any issues or challenges that appear. After that, I'll get started on any urgent or new projects.
Life at Sketch is generally calm and awesome. We all know our duties, so we're pretty efficient in managing our tasks and making the most of our time.
When the baby wakes up I get a second breakfast with the family, then I work till lunchtime, where I either cook something quickly or, my wife, Mica cooks for us. After lunch, if everything goes well, the baby takes a nap and I get back to work for a couple more hours.
In the afternoon, we usually head out to buy groceries, grab a coffee, or go for a walk. If it's a nice day, we'll go swimming and, if I'm feeling really inspired, I'll head into the studio to write or make some music.
What's your workstation setup?
I live outside the city and I'm currently building my new home (made from shipping containers!). In my house right now, I have my own studio on the upper floor where all my work and side projects happen.
I'm working on late-2017 15" MacBook Pro and an old 2011 iMac that I'm planning on replacing soon.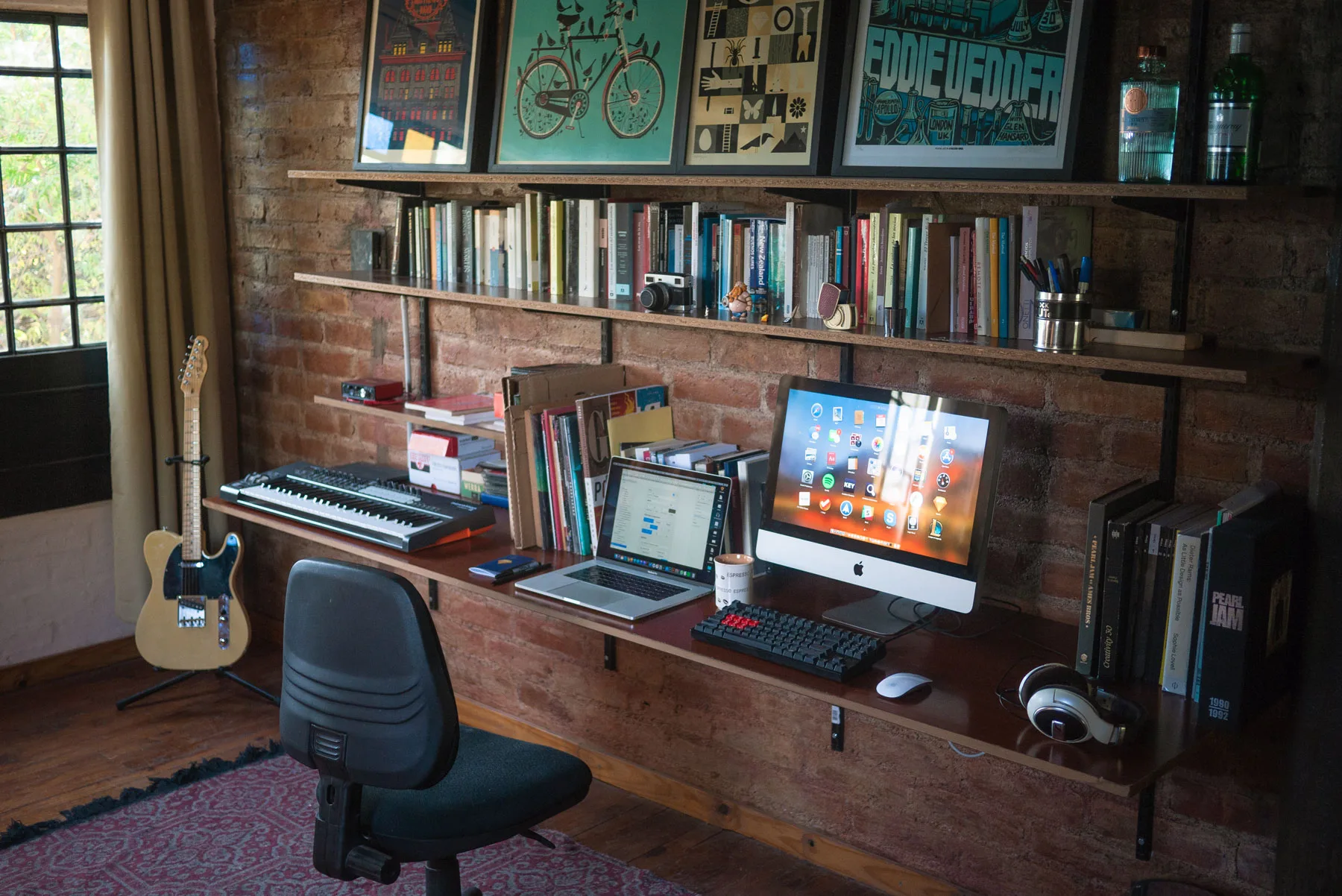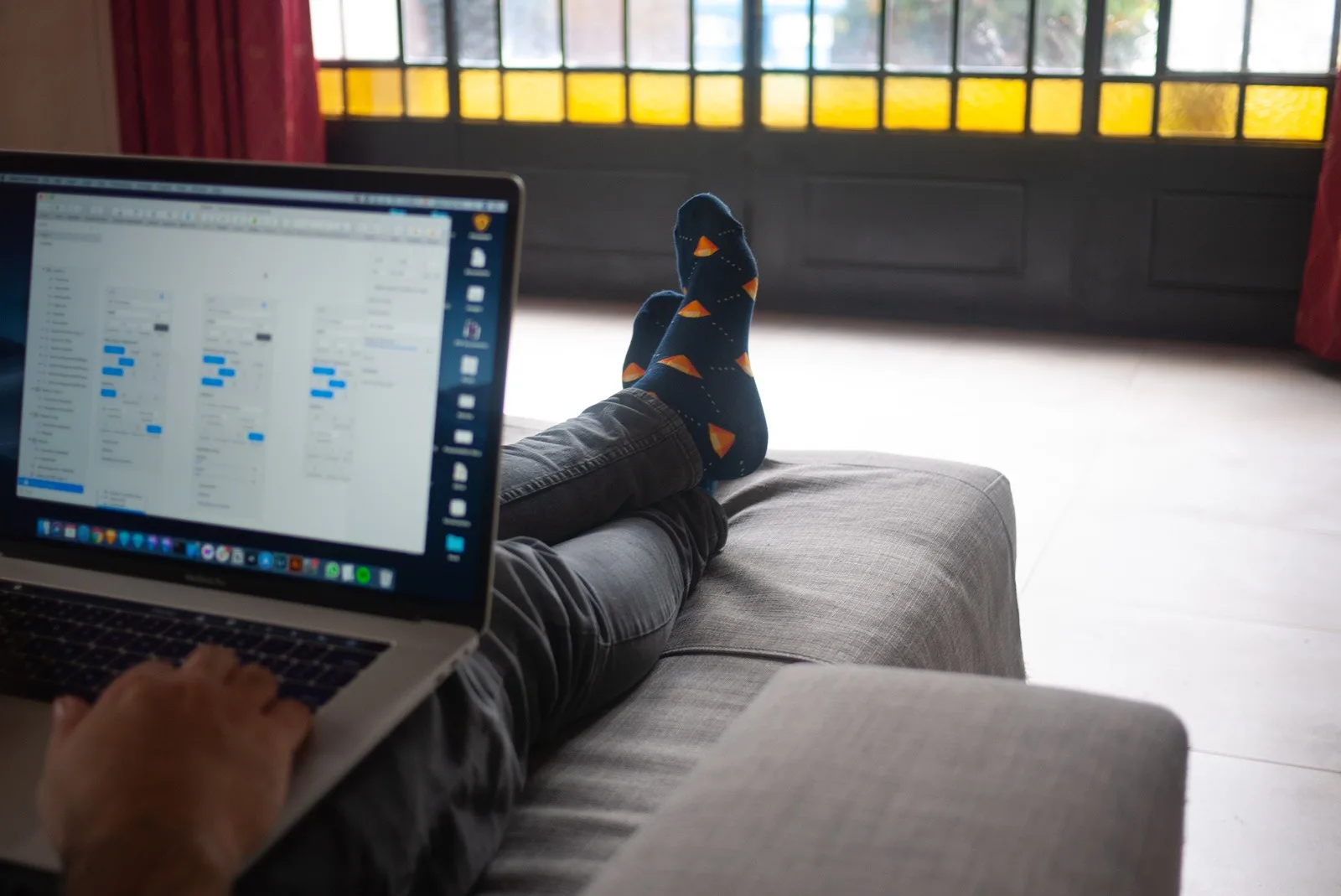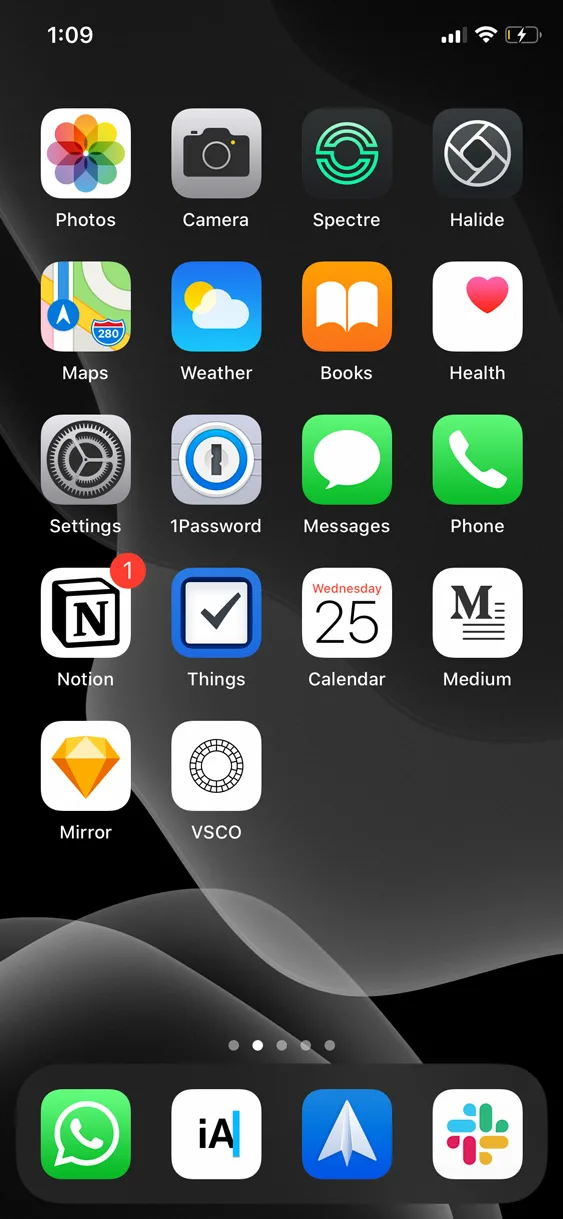 Where do you go to get inspired?
When I need inspiration, getting out of my home is key.
Travel: I enjoy long trips, visiting new places and discovering new cultures. I love wandering through the cities and discovering vegan food and book stores. Traveling exposes us to new scenarios and different perspectives which shape the way we see the world.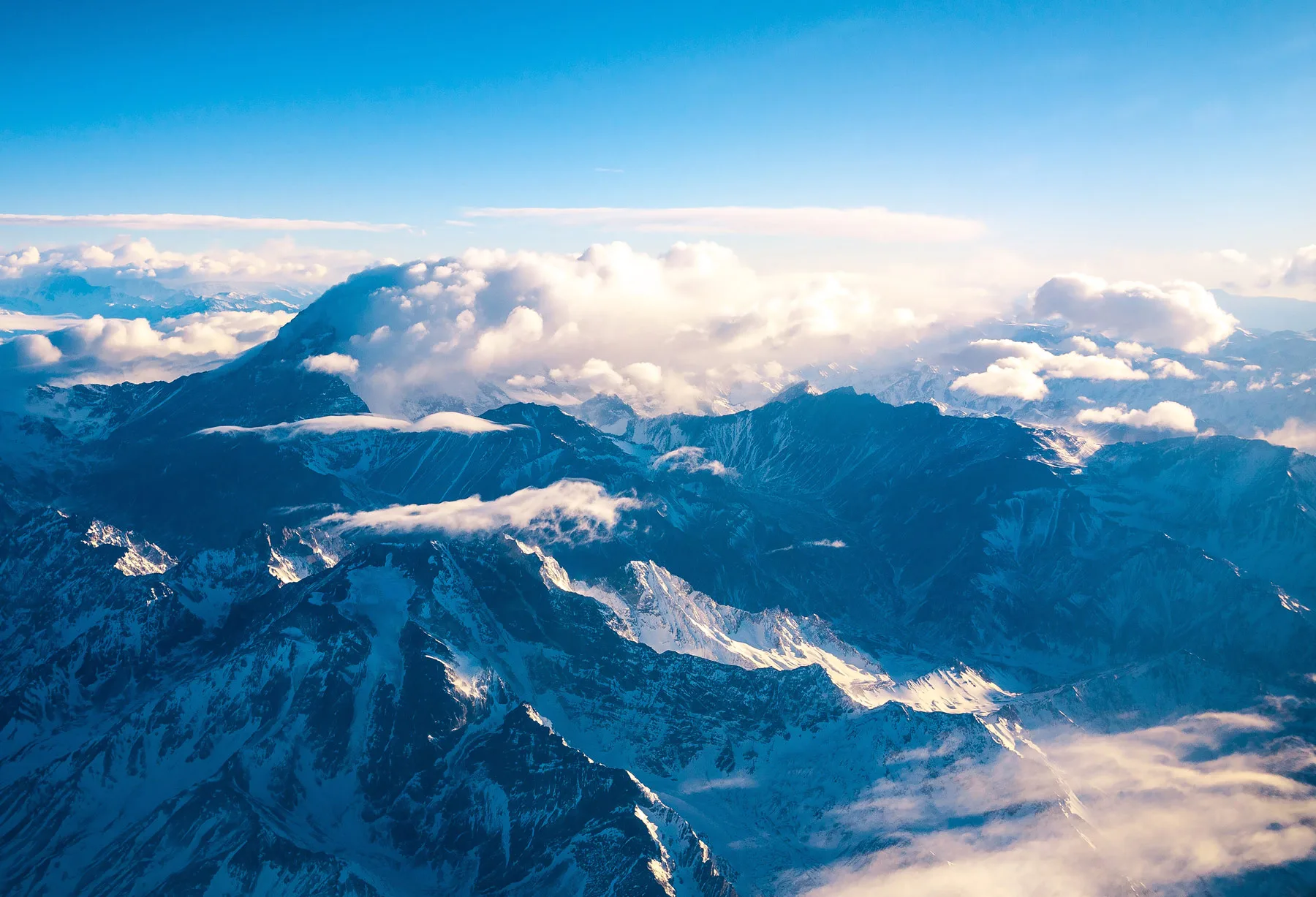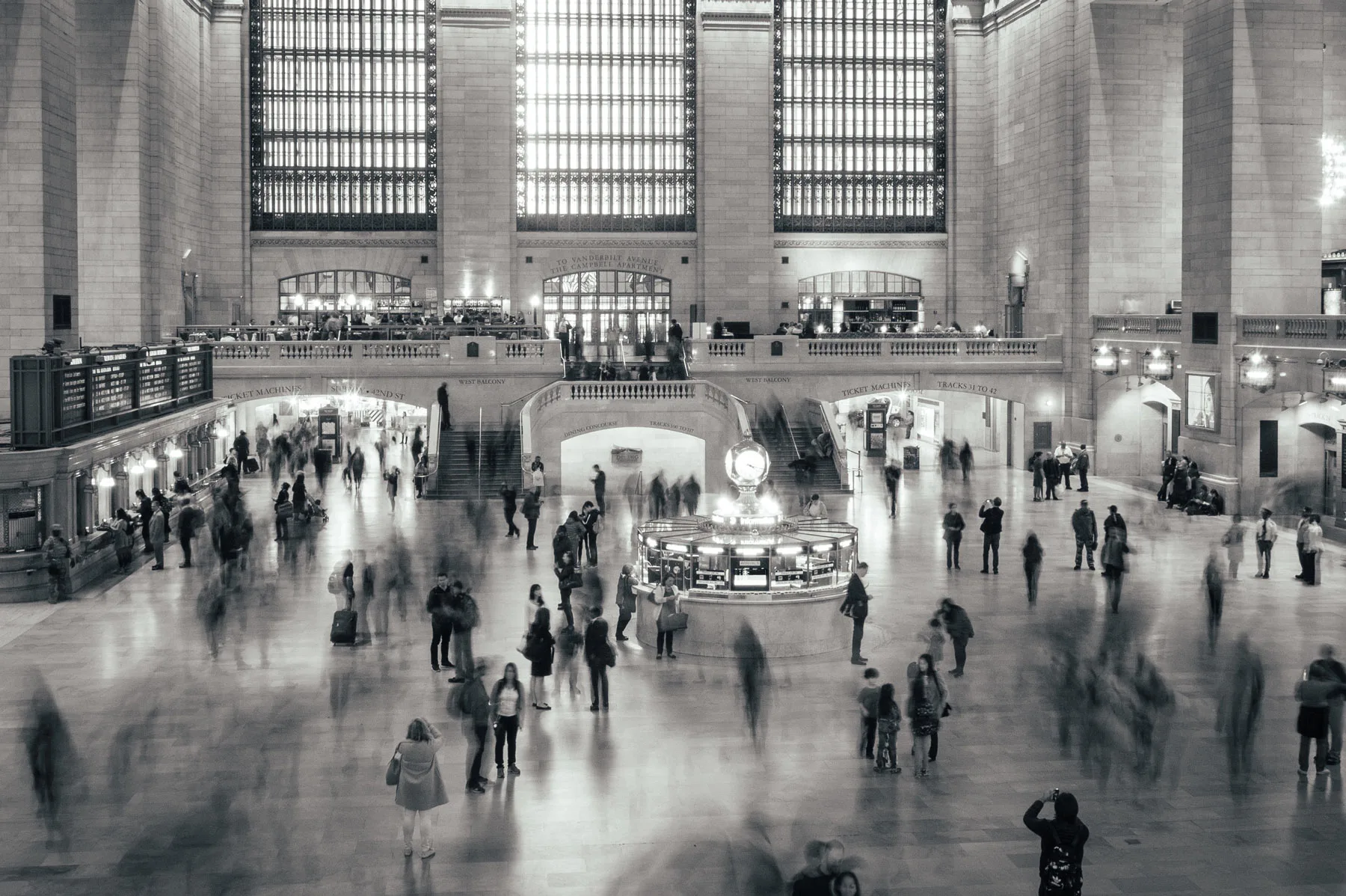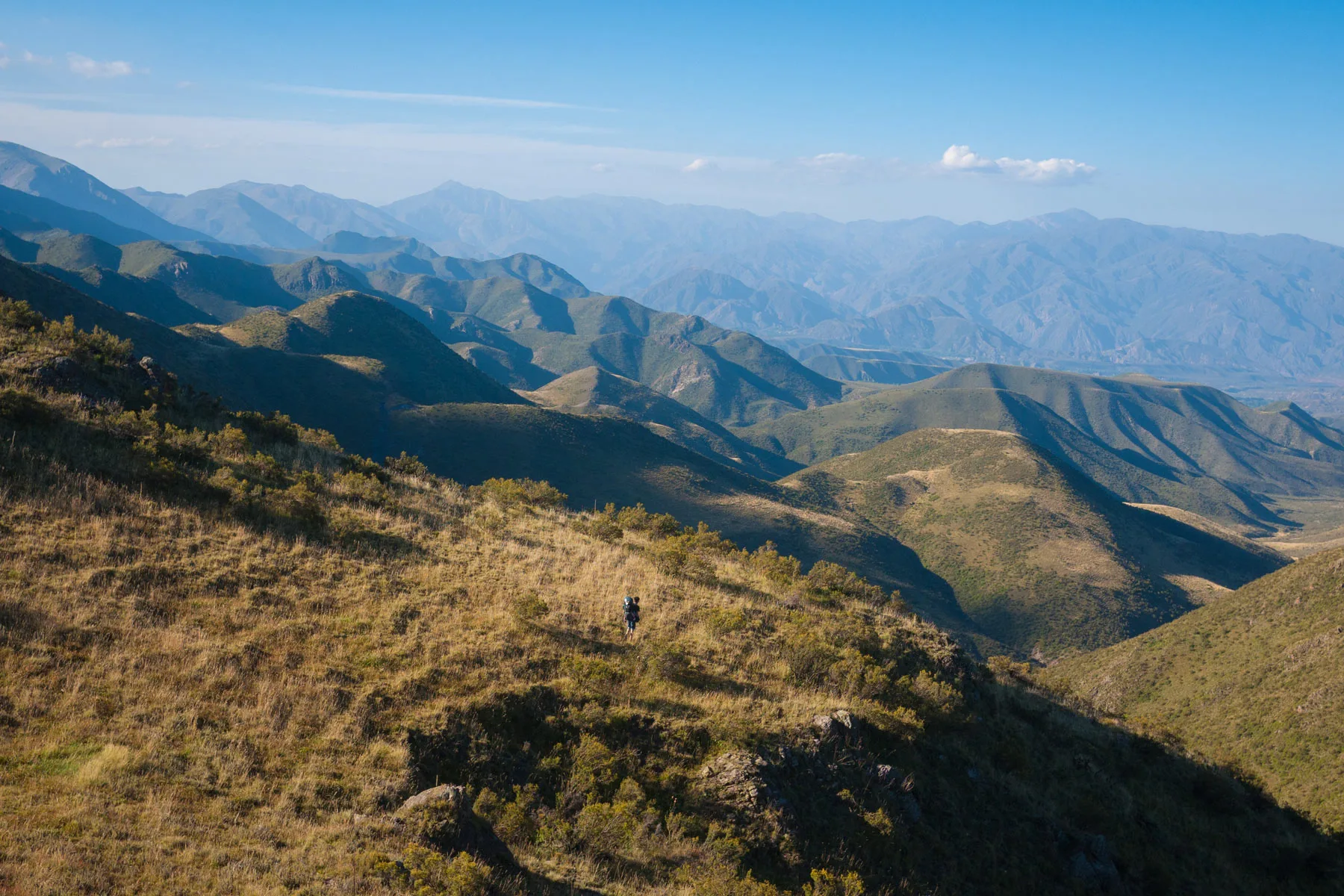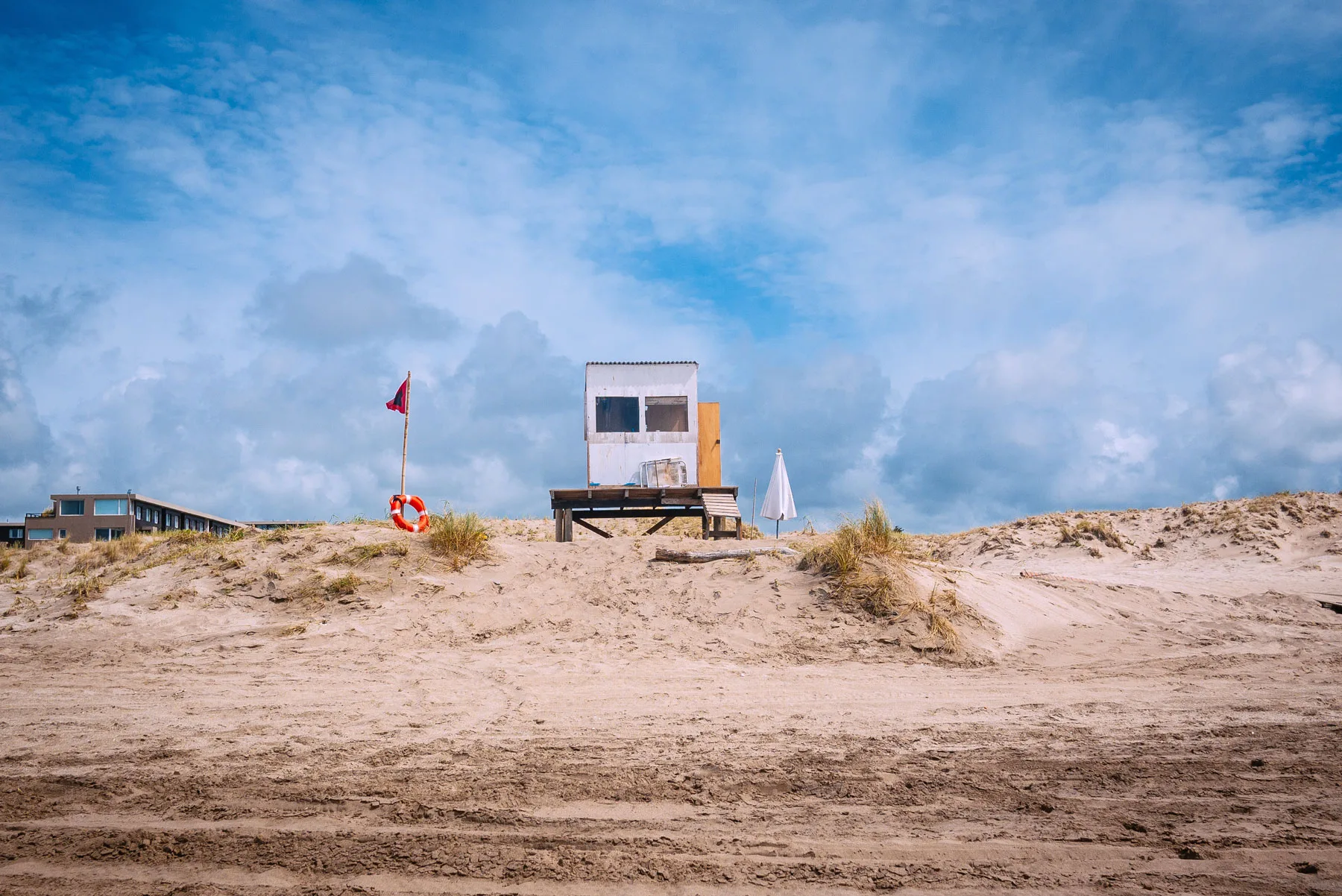 Books: I usually search for inspiration in books. Some of my favorites include things like illustration, rock posters and product design. I always come back to books like Kenya Hara's Designing Design, Frank Chimero's The Shape of Design or Dieter Rams' As Little Design as Possible. I love fiction books, too. Some of my favorite authors are Juan Carlos Onetti, Jorge Luis Borges, Roberto Bolaño, and Cormac McCarthy.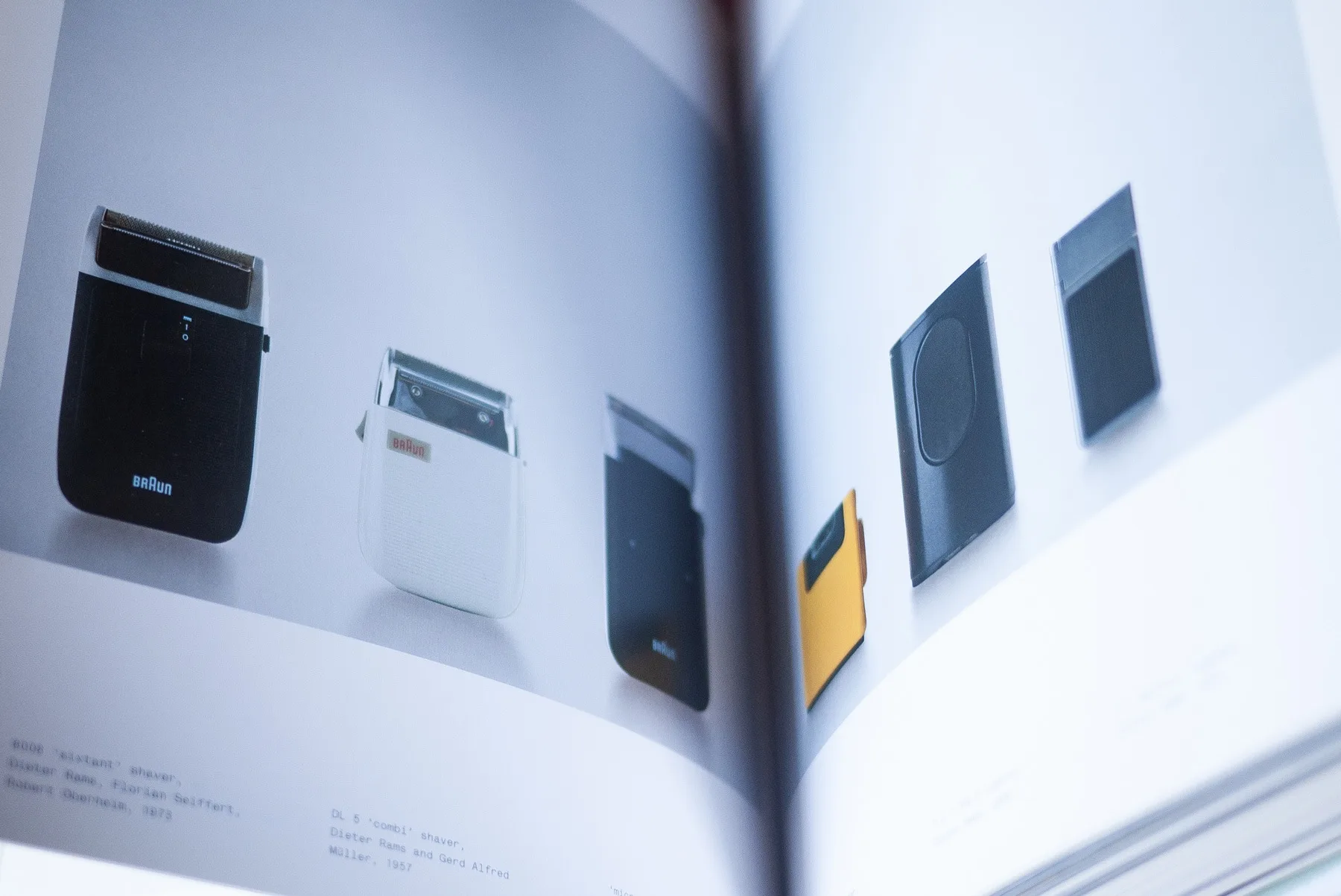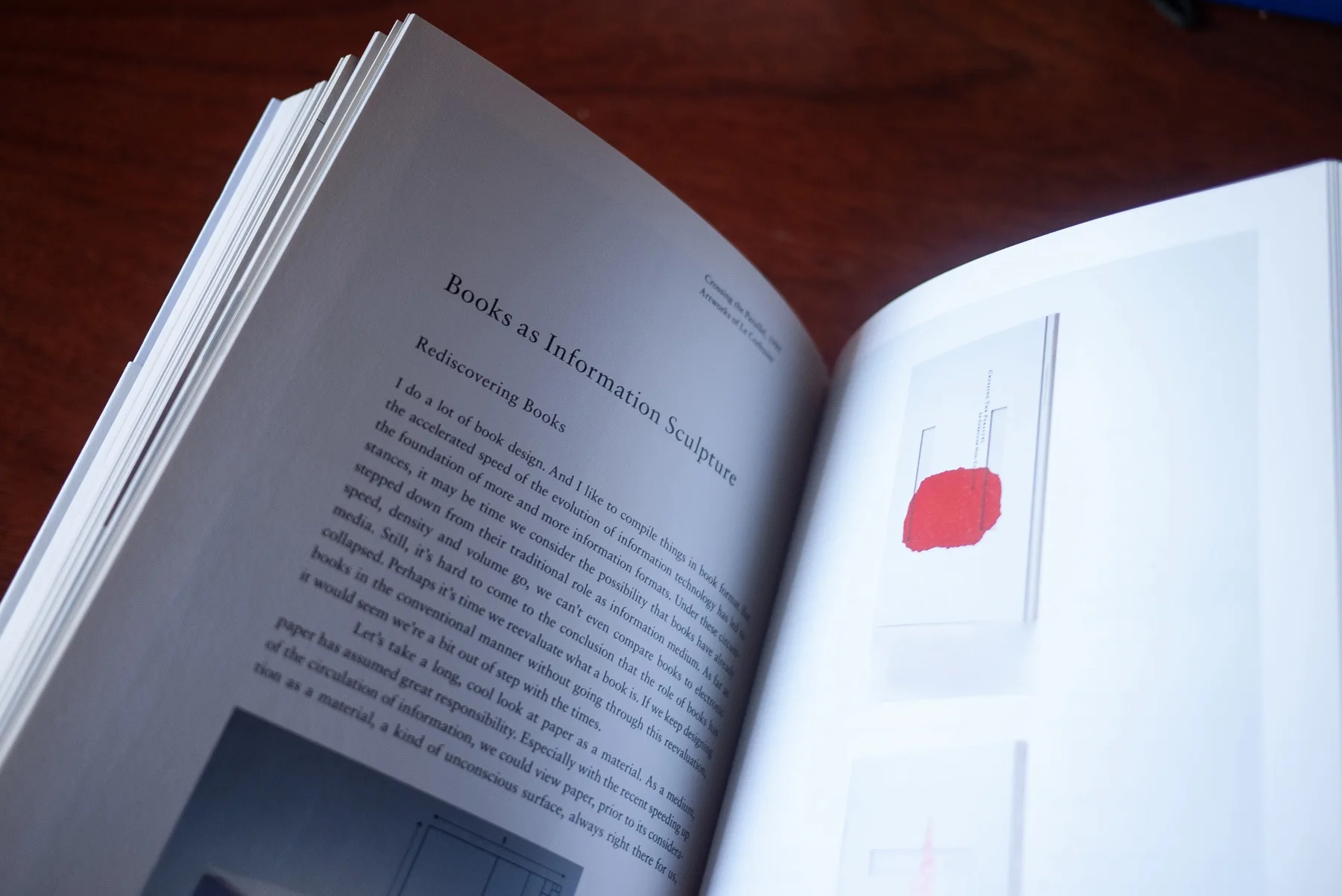 Online: When I'm in front of the computer, I search for beautifully made applications, even veterans like Keynote (you'd be surprised about the amount of thought and detail Apple's apps have). Continuing with my passion for illustration, I'm always keeping up with the work of Simon Stålenhag, Thomas Danthony, Karolis Strautniekas, Malika Favre, Jason Munn, Mechi Bazan, Olly Moss, Dave McKean, and Methane Studios, among others.
I love digging through the NASA catalog of space pictures, like the ones from the Hubble telescope. They immediately give you such a great perspective on life and work and remind us how fragile and insignificant we are. It helps me remove the little fears and blockers I sometimes experience as a designer.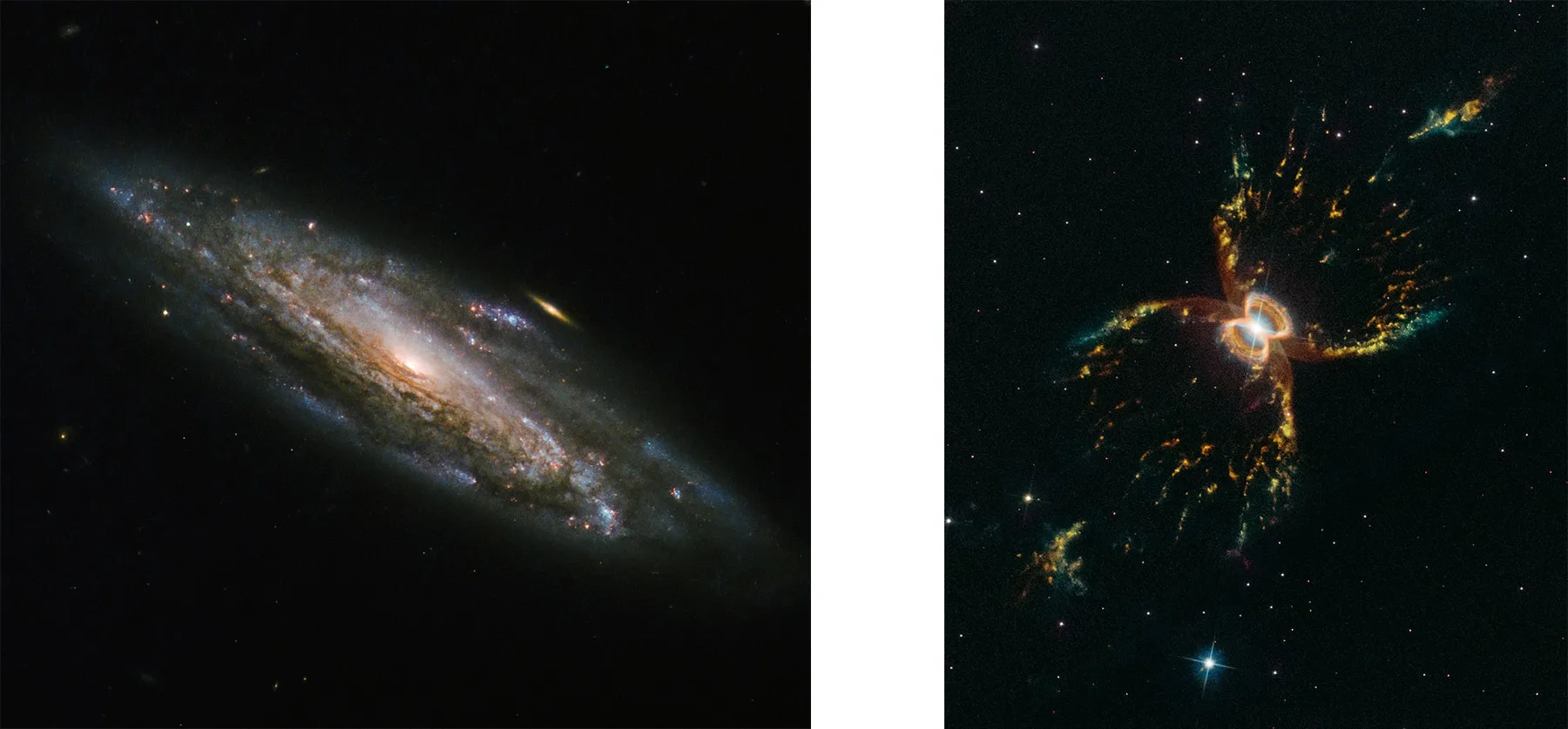 What product have you recently seen that made you think this is great design?
iA Writer is a simple and gorgeous writing app. This is not news as I've been in love with iA Writer for about 9 years now but still amazes me daily. I can say iA Writer is one of the apps I use the most every day. I just love writing in it: creating new GitHub issues, composing emails, designing specs, shopping and to-do lists, or even something bigger like writing an entire fiction book (I'm slowly writing one). iA Writer is a great example of how simplicity triumphs over features.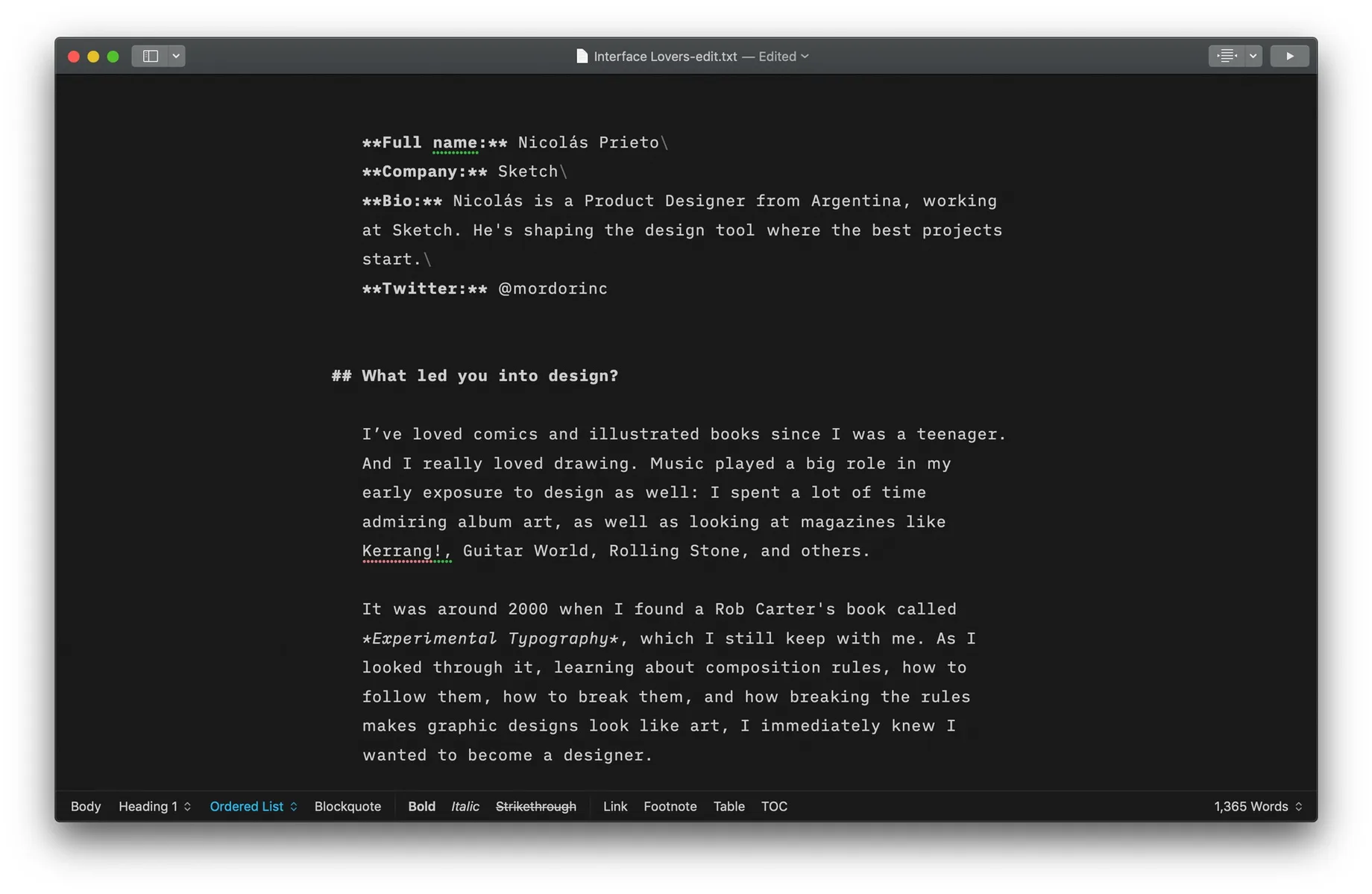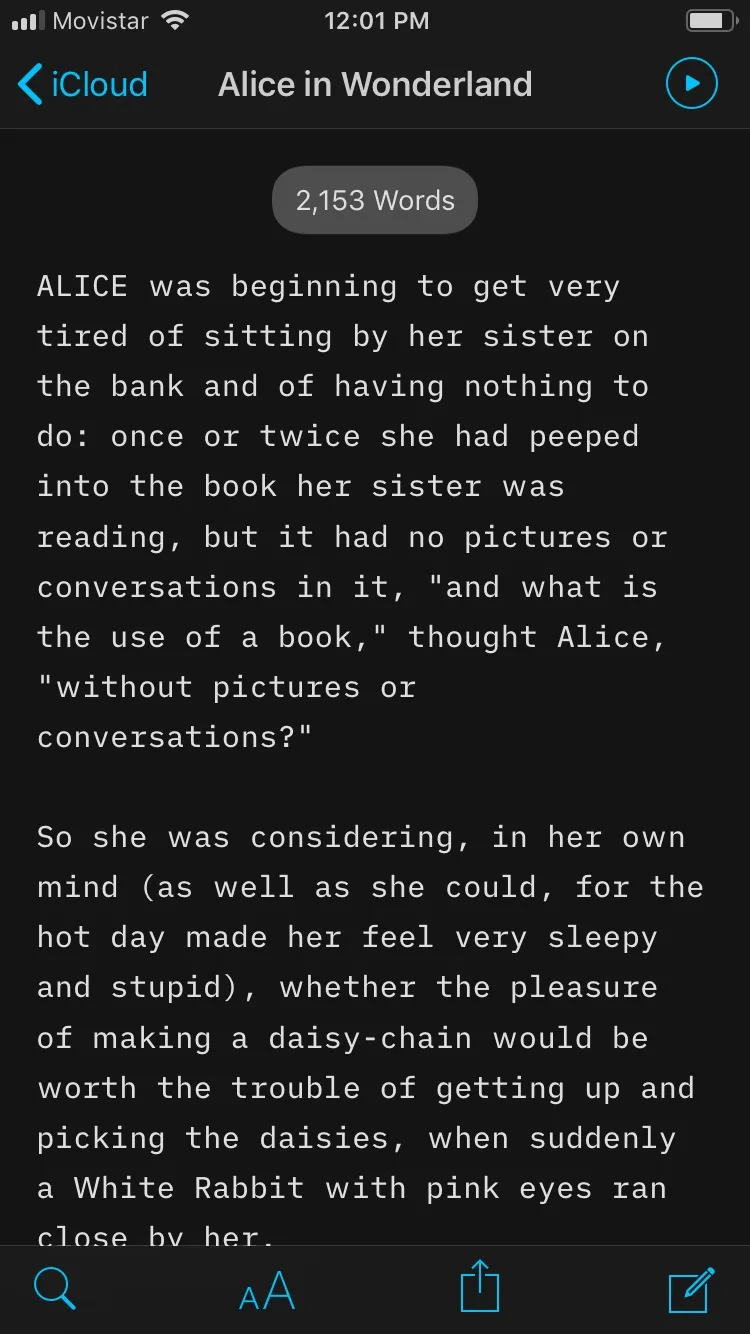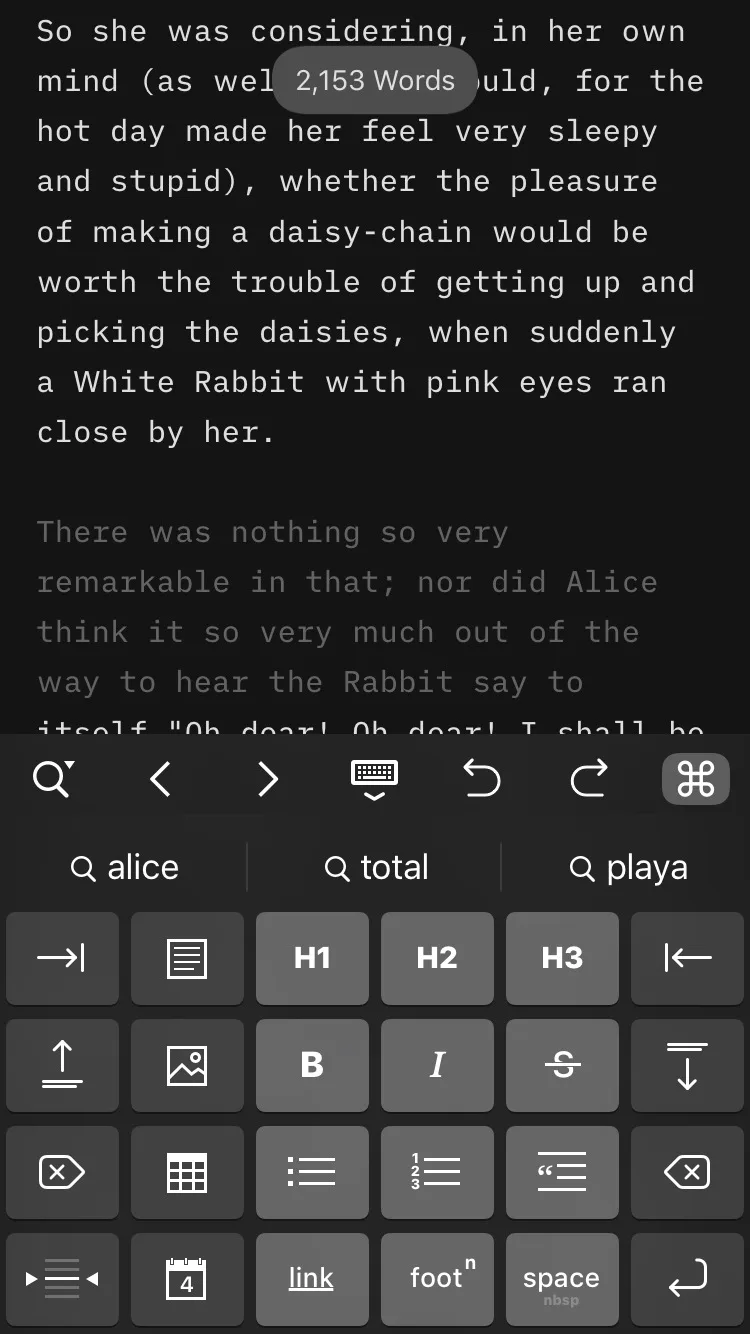 What pieces of work are you most proud of?
As you move in your career it's really hard to be proud of something you did in the past. I tend to be a bit too critical on myself when looking in retrospect, but I think I generally like what I've been doing in Sketch.
Design tools are getting "smarter" and moving away from static to dynamic environments. Sketch is adding some great functionality, not only to make repetitive design tasks disappear but also to allow you to design experiences that feel closer to the real product.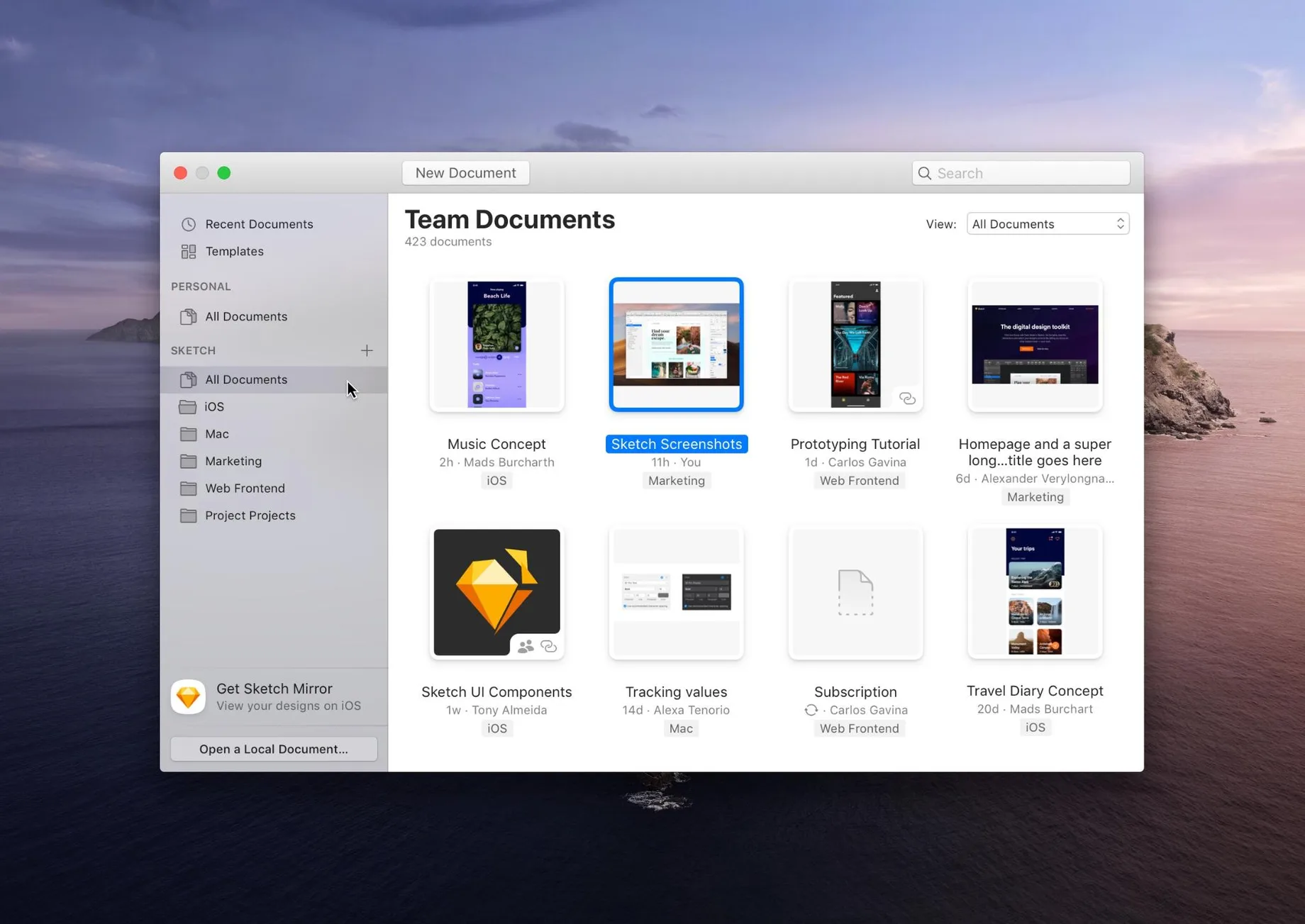 *Cloud Documents now on Sketch*
*Smart Distribute*
Recently I've had the chance to work on some projects at Sketch that really emphasizes this movement—Smart Distribute, Cloud Documents, and Smart Layout. That last one is a fairly new (and super cool) feature, and it's definitely something I'm proud of right now.
If you're familiar with Symbols in Sketch, Smart Layout basically supercharges them. It lets you maintain the padding and spacing between layers in a design component when you edit it overrides so, once you've set up your Smart Layout rules, a Symbol instance will automatically resize to fit its content, just like it would in the real product.
It's really useful for buttons, but also for more complex UI components like menus, cards, and more.
You can get really creative with Smart Layout and we're already hearing some great feedback. If you want to learn a bit more, try it out and see some awesome examples we've created a special landing page.
What design challenges do you face at your company?
Working at Sketch feels like a dream come true but at the same time it's challenging for a number of reasons:
I try not to think too much about the fact that more than a million designers use Sketch daily — some of them working for the biggest companies in the world. It's normal to feel the pressure of creating features that are going to be used and judged by designers who might have more knowledge than you. I guess it's important to think about creating something I would be happy to use too.

Sketch is also a team of incredibly talented people. I'm kind of 'new' so I'm always trying to catch up with everyone else. Luckily, as well as being talented, everyone is super kind and generous with their time and knowledge, which makes me feel supported and part of the team. I want to especially thank Marcelo Marfil and Chris Downer. They're talented designers but also super nice people. It's an honor to learn from them every day.
What music do you listen to whilst designing?
Any advice for ambitious designers?
Ask as many questions as possible. Don't be afraid of not being amazing. Most of the time, being good is enough if you care about the product and especially about the people who are going to use it.
Surround yourself with people who are better than you. Learn as much as possible from them and help others who are just starting, especially those from different backgrounds, who might not have the same opportunities. Raise your voice for those who have no voice.
Dream big but move carefully. As technology grows fast we break too many things in the process of keeping up with it. Design is not about pushing pretty pixels but about solving people's daily problems.
Anything you want to promote or plug?
I would like to recommend 4 books: