What led you into design?
Two major experiences led me to become the designer I am today.
During high school, I took computer science as a major. While incredibly interesting in and of itself, it didn't really scratch the itch of wanting to learn how to create great experiences that users would have with a digital interface.
I didn't even know that designing software interfaces could be a full-time job!
On a study fair, of all places, I accidentally found the course Interaction Design from the HfG in Schwäbisch Gmünd. A small design school basically in the middle of nowhere. During my first conversations with students present at the fair, I realized that this is what I've been doing intuitively; deeply thinking about the experience that people will have with the interface or service you are designing. I studied there from 2013 to 2017.
This was the first moment.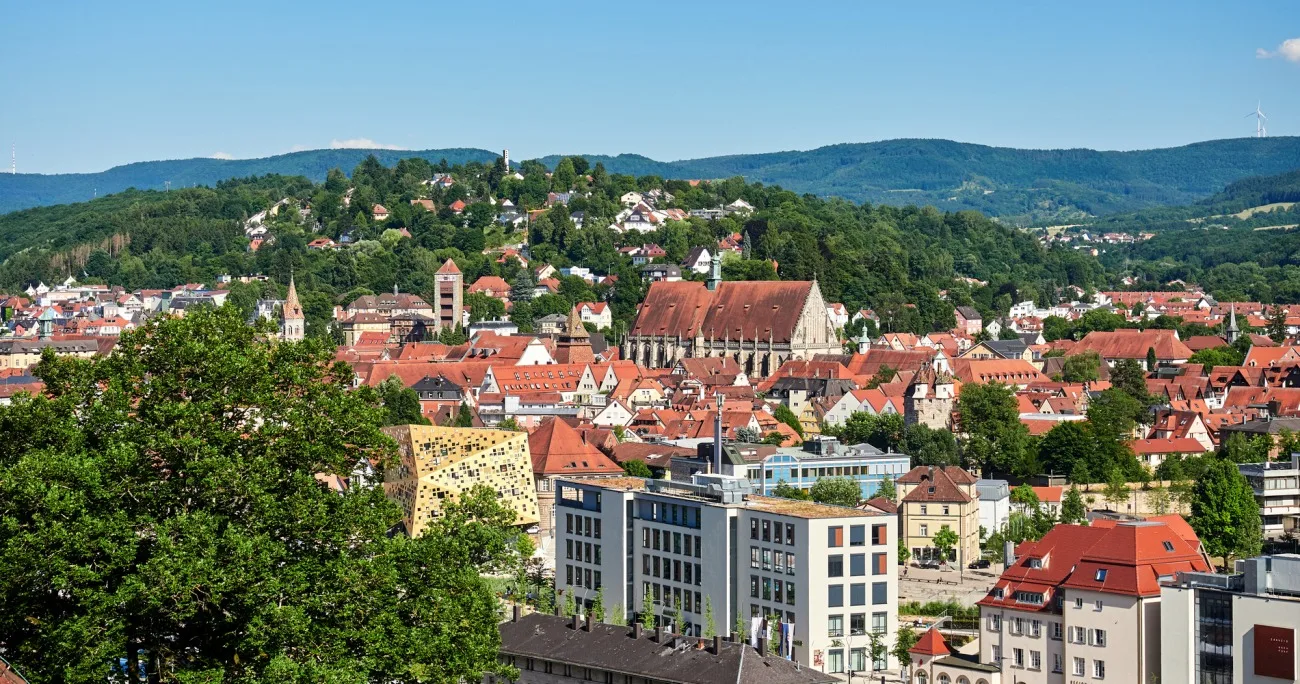 And, of course, you get taught design tools in design school. Spending time learning how Illustrator, Flash, or Fireworks should be used. These tools somehow felt like they were "the truth" and designed by this large Adobe company in San Francisco, far away from this lovely little town in Germany.
Only at some point, it clicked that learning how to design software means you can also design the software you're using to design!
During a hackday for Sketch plugins in Hamburg, our project Sketch Runner won first place, and with a few other folks, we continued designing and developing it on the side. I remember how proud we were when it was mentioned in a talk by Airbnb design systems designer Karri Saarinen.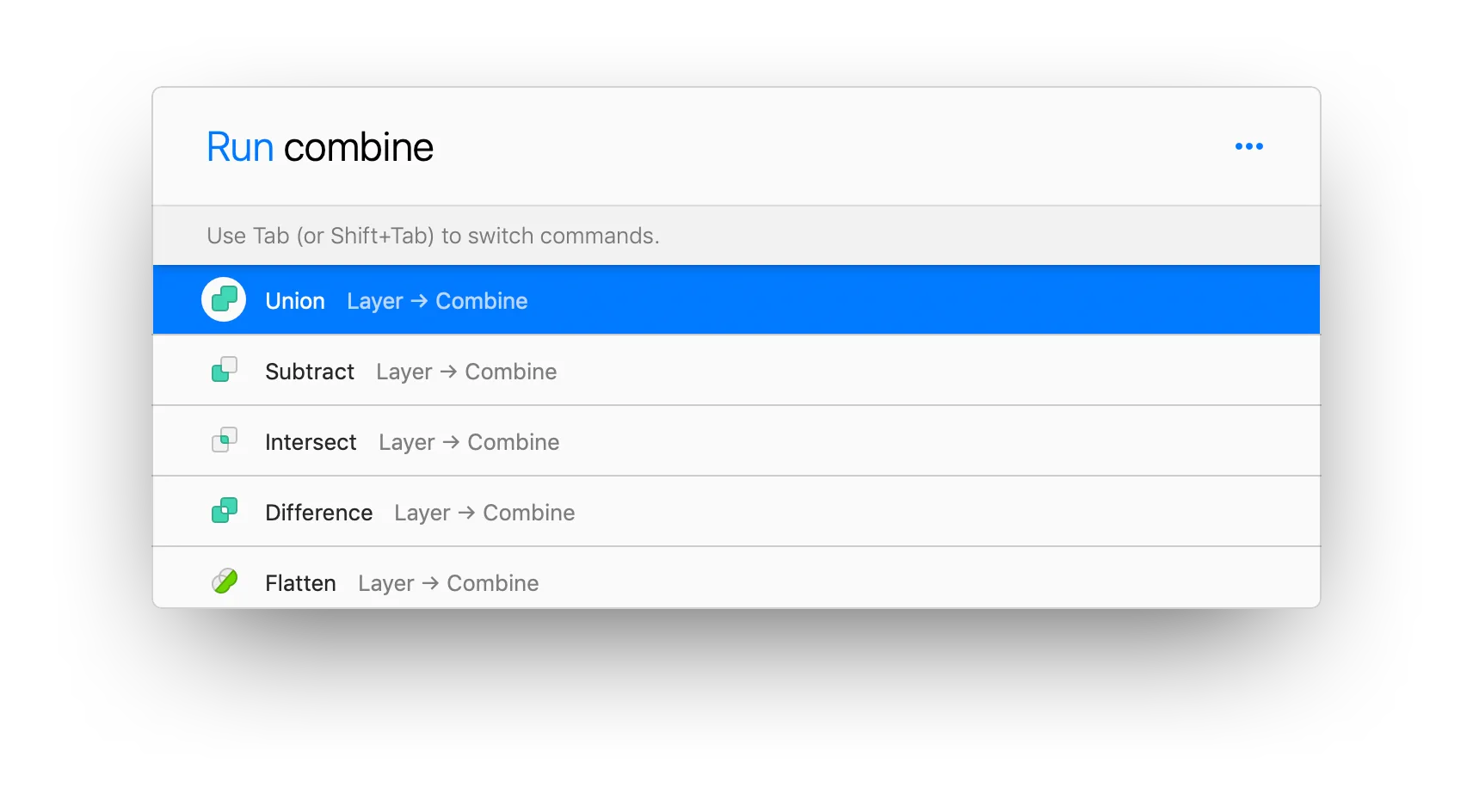 A few months later in 2017, I applied for a product design role at a tiny web-based design tool startup, Figma. Long story short, they were excited to give me a chance, also because they had seen my work at Sketch Runner. 
This was the second moment.
Today I've been at Figma for nearly five and a half years! It's definitely been a minute, but it still feels like we're just getting started.
What does a typical day look like?
Our dog, Bart (a 75-pound sheepadoodle), cuddles into the bed and wakes me up. I make coffee for me and my girlfriend, Sarah, and we get to work. Mornings are, in my opinion, great meeting times as everyone is fresh and has the capacity to discuss and collaborate.
At Figma, we generally find a lot of time to "jam" on any open questions. From early product ideas to discussions on icons or padding adjustments, or performance improvements; we have everyone involved more or less throughout the entire process.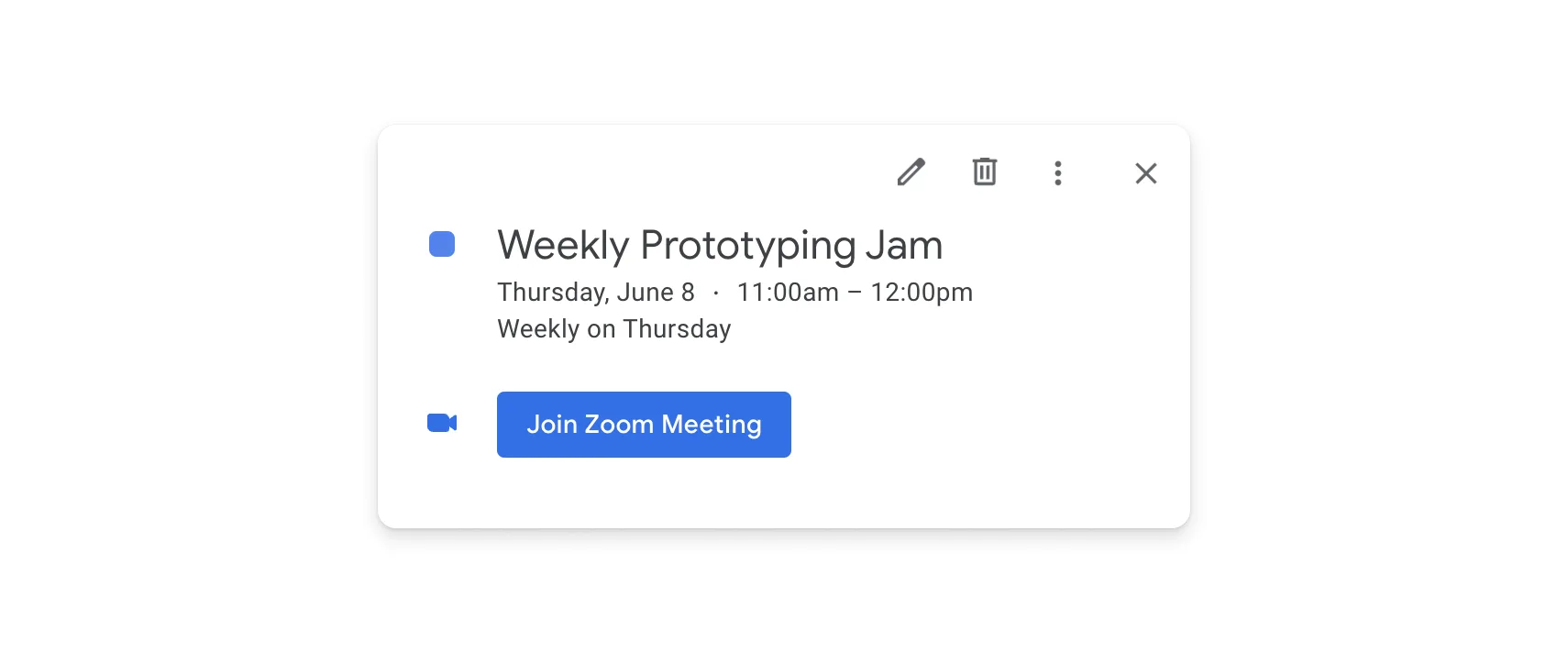 While my afternoons and early evenings are often a bit slower, I love getting back to it later at night when the hustle and bustle quieted down. This is my favorite time to get work done, especially when I'm unsure if it takes 30 minutes or a few hours of focused time.
What's your workstation setup?
I work from home most of the time and generally love having as little as possible on my desk. We've just moved, so I'm waiting on a bigger one to sprawl my notes a little more!
Where do you go to get inspired?
I haven't been in a while, but I always enjoy a long stroll through the SF MOMA. In the same way as taking our dog to Dolores Park early or late in the day, or driving up the 1 to Bolinas, it always gets me to think about other things. Often that's the best inspiration in and of itself.
When thinking about the future of computing and the role of design tools, books like The Dream Machine, Sketching User Experiences, or the concept of Statecharts have been pivotal, no question. Surprisingly the biggest inspiration often comes from older papers and books. Somehow especially around the 1990s before the internet exploded.
And lastly, really well-made games like Monument Valley, What the Golf?, or Automatoys (!!!) are a great way to appreciate what software can be, too.
What product have you recently seen that made you think this is great design?
I've been using Things by Cultured Code since 2009. Timeless.
Just look at the launch video for Things 3 from 2017, nearly six years ago! You could launch it exactly like that today.
Most software doesn't age that well.
What pieces of work are you most proud of?
Today (!) at Config 2023, Figma's conference, we shipped Advanced Prototyping and Usability improvements for Prototyping in Figma. This was an effort I led from its inception in 2022 by running tons of research interviews, developing a strategy, and then working out the large set of features we just announced at Config 2023.
Building realistic prototypes in Figma was—up until today—a huge pain. People lovingly shared these wild "pasta pictures" of canvas setups with an unfathomable number of prototype interactions. (Which we call "noodles" internally.)
With things like Variables, Expressions, and Multiple actions and Conditionals, the number of frames is significantly reduced, AND you can pack in more features in that smaller set of frames. This ended up being a "we got the cake, and eat it too" kind of situation; you normally don't get to pick more simplicity and power.
The prototype above could only select individual products once. Still, in the example below, you could add multiple products to the cart, the full price is calculated properly, and you can show users a discount when they hit over $100.
And what you see on the right is the entire prototype!
With all these features, we believe that prototyping becomes much more integrated into the design process, and exploring visual or interactive dimensions of ideas becomes intertwined and intermingled.
And who knows, as we're essentially bringing programming capabilities into a canvas-based design tool, could kids learn programming accidentally on the side as they're like exploring an idea for a little mini-game in school?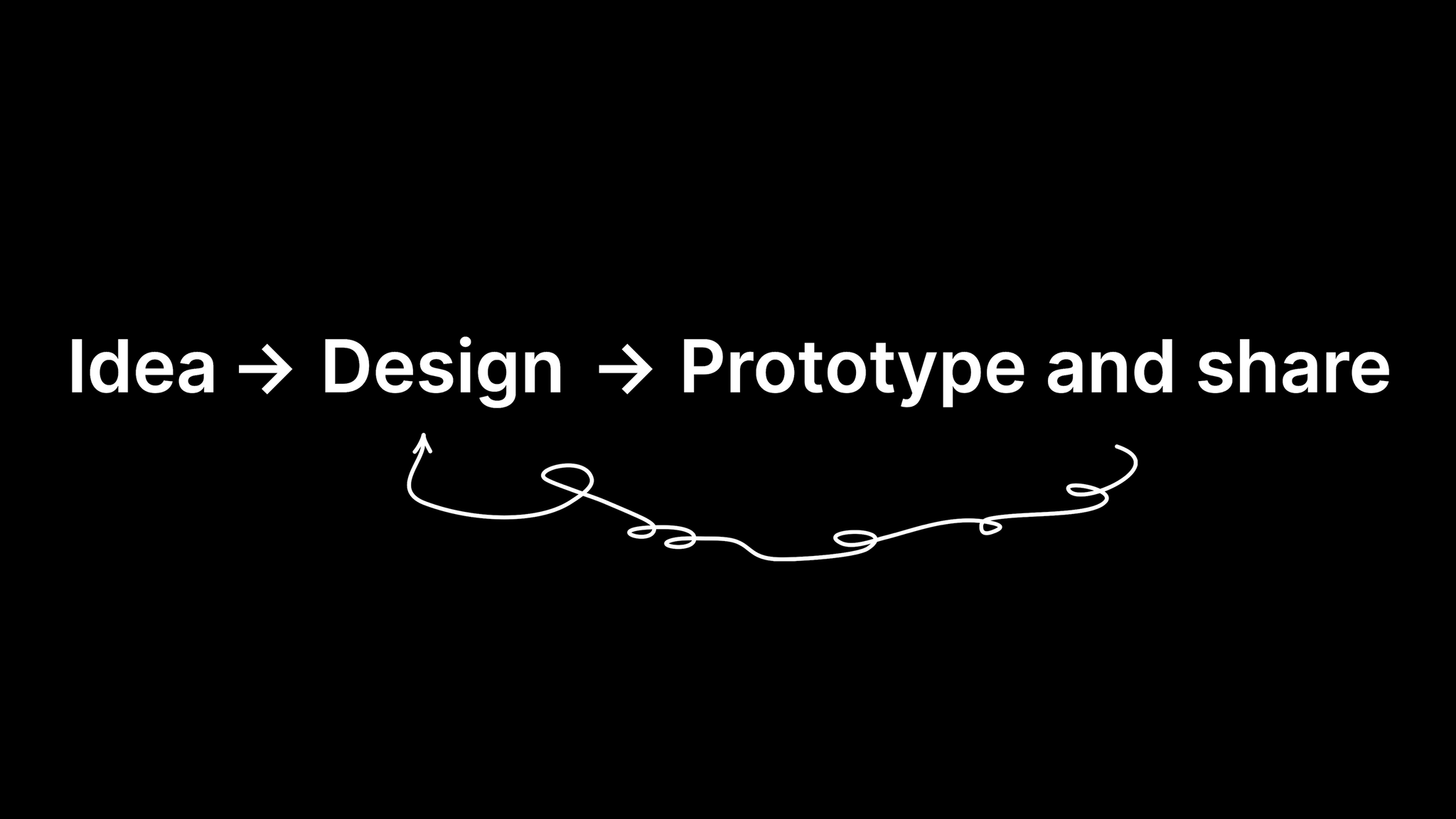 Ultimately, though, I am most proud of the amazing team we've built!
For example, Chia Amisola joined us as a designer in September 2022, right out of college. Since then, they've shipped an improved version of videos, new scrolling features, and, most recently, driven the designs for our new inline preview! Talk about impact to be had in less than a year!
And Garrett Miller joined us shortly after Chia as a PM and has been incredibly helpful in solving our gnarliest problems and, at the same time, building out an even more exciting future. When we interviewed Garrett, we quickly knew he was the right person for the job. Once we shared notes, it was baffling how aligned we already were.
There are SO many more. With all our amazing engineers, and folks in data, GTM, product education, or research, we are incredibly excited for the years ahead! I love working with y'all! You are a funny bunch! ❤️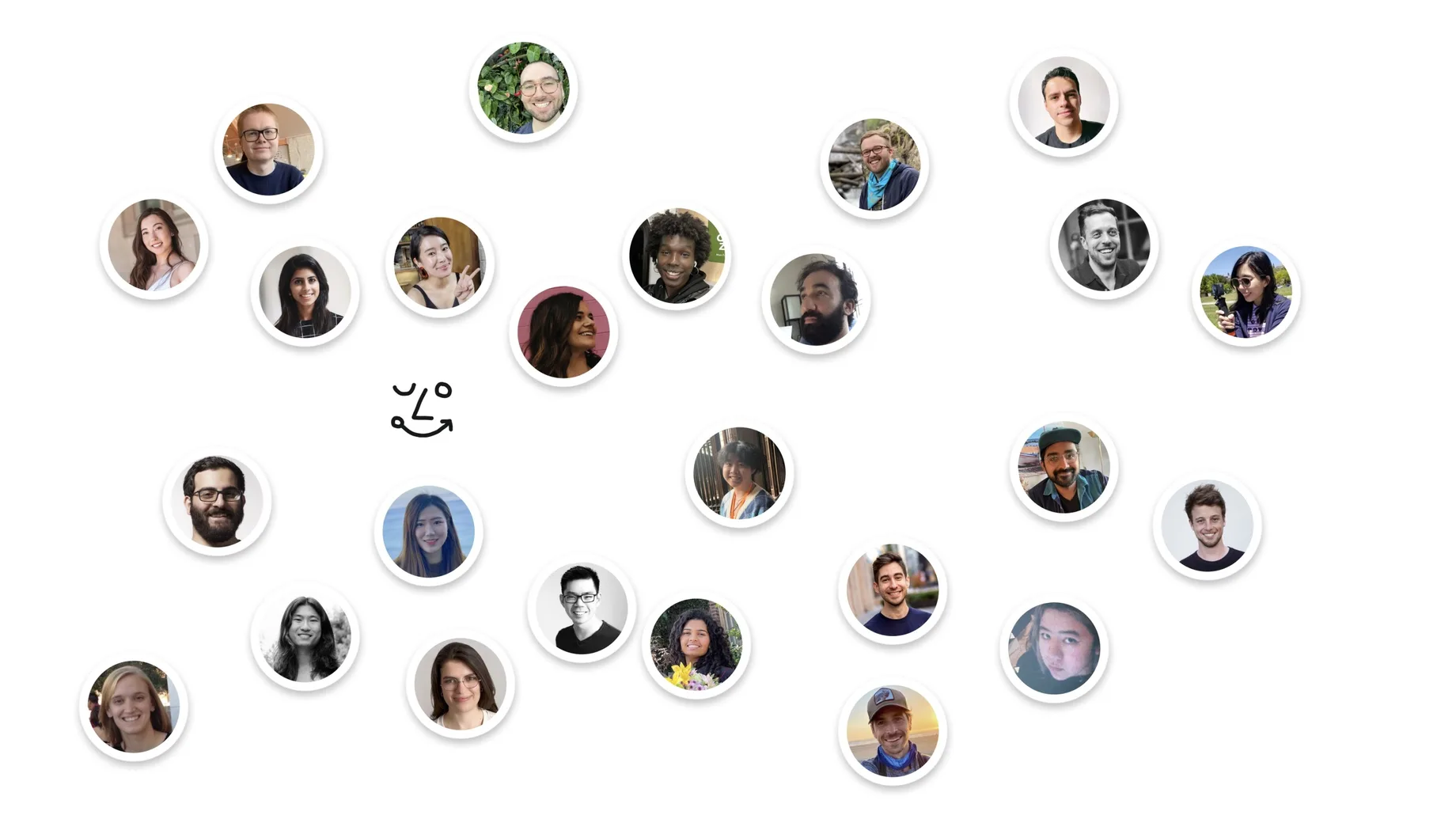 What design challenges do you face at your company?
When I joined Figma, there were two other product designers. It was very easy to stay aligned and work together. As the team has grown to around 50 (!) product designers and UX writers, it's a constant challenge to align ourselves to leverage shared opportunities in a way that feels consistent to our users.
More concretely: We're thinking a lot about how to increase the number of features and functionality while keeping Figma, as a whole, as approachable and simple as possible. Especially with Prototyping, we're just at the beginning of what will be possible. But we also have to find a way for novice users to intuitively understand what's going on so that they can easily participate in building their own ideas, too.
What music do you listen to whilst designing?
Any advice for ambitious designers?
Build something you yourself would love to use. For one, it is an amazing learning opportunity having to think through all aspects of a working solution. But more importantly, the motivation you have scratching your own itch can be a great driver for great design!
And who knows, it'll maybe get you your dream job doing exactly that!
Anything you want to promote or plug?
Config 2023 is happening today and tomorrow! Check out all the amazing things we've launched for Figma across the board, sign up virtually to catch some of the amazing talks in our live streams, and—of course—let us know on social media what you think. We always LOVE to hear from you!
(And subscribe to our YouTube channel to see the Keynote, our own Prototyping talk, and all other talks in the next weeks!)