What led you into design?
I think that skateboarding and hip hop have both lead me to design and typography at some point. I was always amazed to see the skaters and their universe at large, leafing through THRASHER magazines, watching videos from my favorite skate brands as well as the related clothing, style and attitude. The love for skateboarding and hip hop came from my older brother as I have always been very admirative of him and his culture. So we were listening to Wu-Tang & company and progressively grew our music taste over the years. And when you get to hip hop, of course you also discover all the disciplines that come with it, so I naturally started to be interested in lettering and graffiti.
After these times, I have been studying visual arts in high school, pretty much a classical study program, learning traditional techniques, painting, drawing, art history and so on. But there, my classmates and I always felt like it was not enough, we wanted to do something else, something more exciting. At the end of the school program, we were offered a bridge to go from there to ECAL (University of Art and Design Lausanne), which was totally new at the time and represented a huge opportunity for us. While browsing through the training courses at ECAL, for me it was clear early on that I will choose graphic design. I didn't even question it; it just felt right. Even though I didn't really know what it was about. I was somehow very attracted to this field and I could grasp the essence of it because of my cultural background I guess. So we were super lucky to study there! ECAL was a definitive turning point for me and since then, my interest in design and typography never stopped growing.
What does a typical day look like?
In the morning, I tend to do boring stuff like emails, accounting, etc. Sometimes I also do some research in design and typography, which is for me rather a passive activity in comparison with design. I'm reading specialized articles and resources about typography, in the goal to enlarge my knowledge in specific topics, be it historical, technical or cultural. For instance, recently I learned a few things about greek type design.
Later in the day I will work on some graphic or type design projects, sometimes commissions and sometimes self-initiated, depending on the current affairs. This is very variable. But overall, I like to balance things and develop a few projects at the same time. I will focus on a typeface and then maybe switch to a publication I'm working on or start something completely new. I see things in an organic way and I like to follow my own rhythm and cravings, depending on the mood.
What's your workstation setup?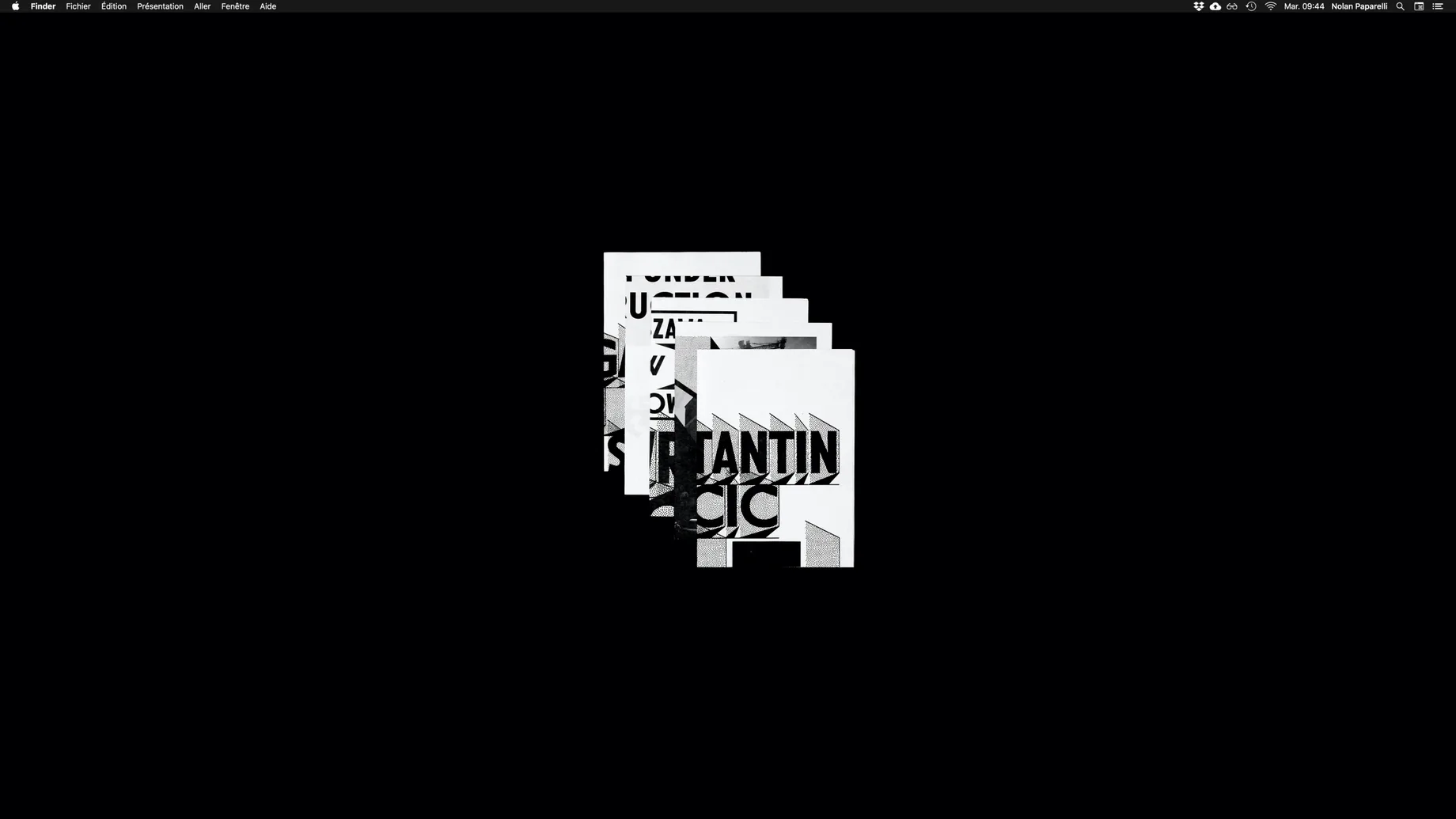 Where do you go to get inspired?
Instagram and in the street (or both)
To flesh out a little, for me inspiration is everywhere. Beside museums and obvious cultural places, you can get inspired from type in the streets, vernacular posters, adventures and talks with friends, travelling, culinary experiences, music and going out, taking breaks, vacation, ... I also have the feeling that when travelling, your mind is more open and eager to experience new things as staying sedentary in one place, in your comfort zone. But of course, inspiration is also a very personal thing.
What product have you recently seen that made you think this is great design?
ARGUMENT, a new furniture company from Berlin launched their first products in 2020. Their A 003 STOOL is a great design piece in my opinion. It's radical, minimalist yet distinctive and can be used both as seat or side table. To be honest, I'm not really good in judging industrial design but I have some preferences and I believe I do recognize when it's great design. After all, the same principles in graphic design apply in industrial design, but with one more dimension to consider. By the way, the visual identity and art direction behind ARGUMENT has been developed by the lovely people from bus.group, an amazing creative studio working in 3D and CGI based in Berlin, which also commissioned me to design a custom version of my font Everett Mono, baptized A000 TYPEFACE, designed specifially for the project. Many thanks Enno Pötschke!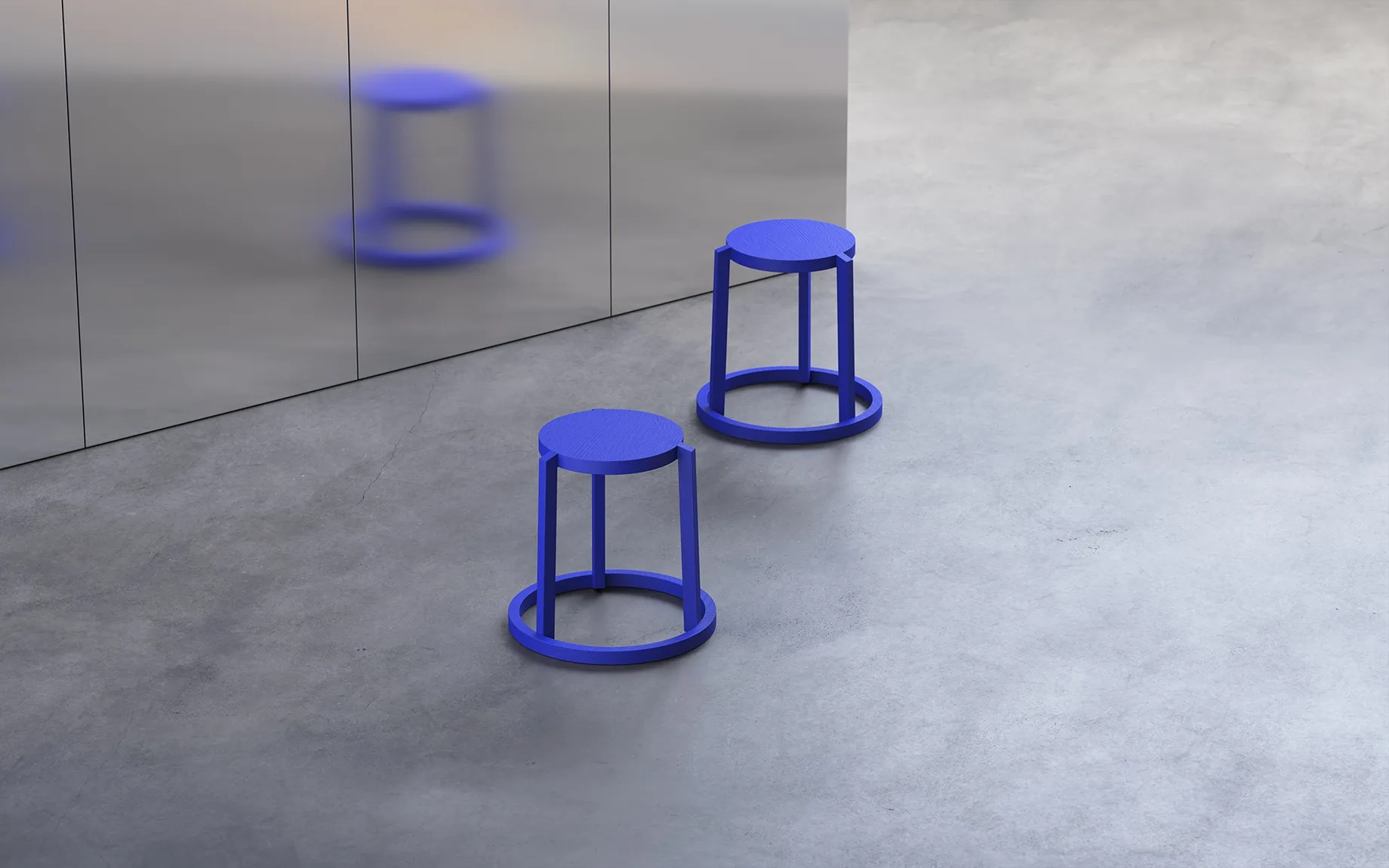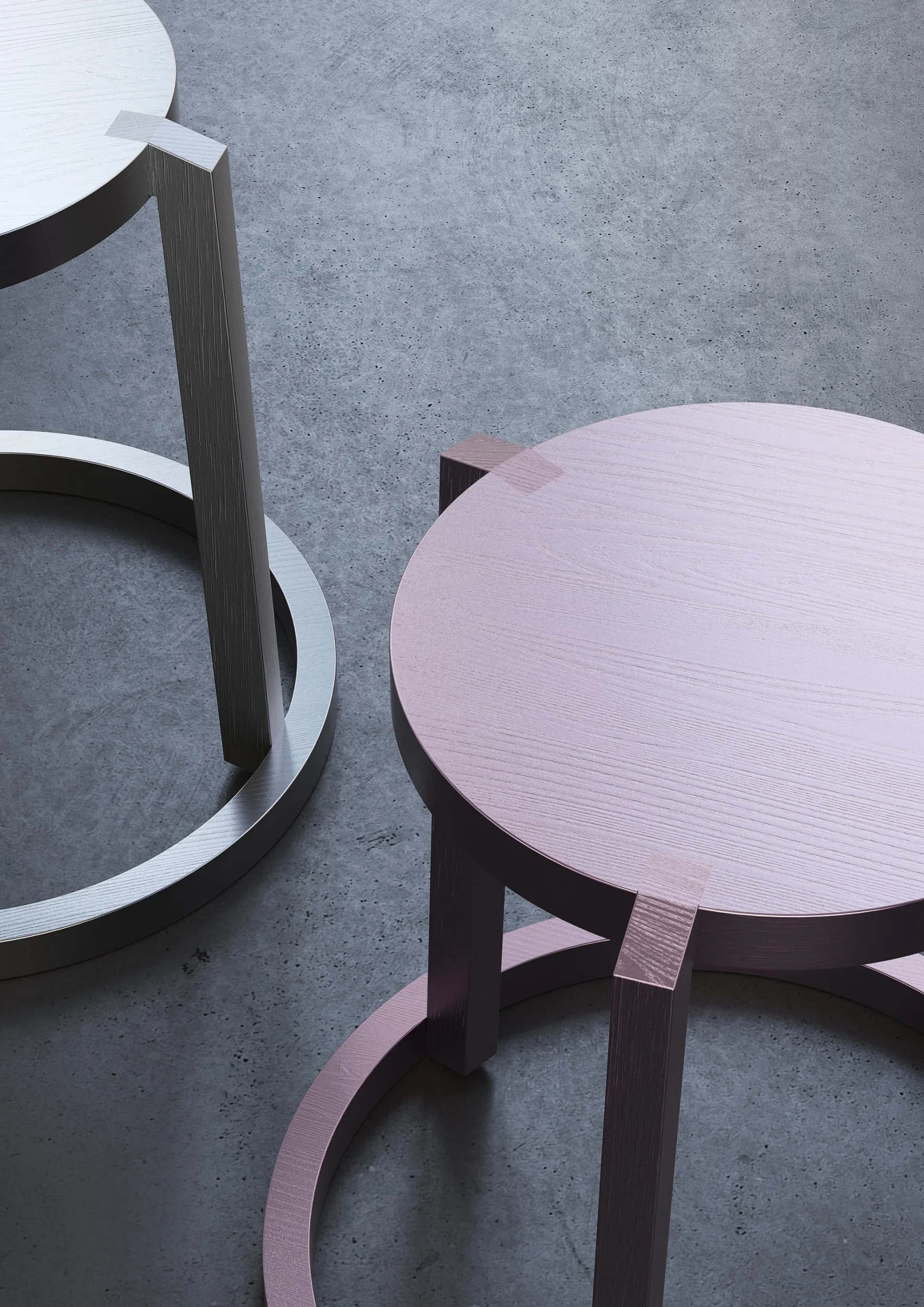 What pieces of work are you most proud of?
TWK Everett, a large neo-grotesque font family which has been in development since 2014. This typeface started during my studies under the guidance of Ian Party and since then ever evolved. I'm very proud of this typeface because I've put a lot of work, effort and thought into it over the years and I believe it's something that really stands out in the crowded universe of grotesque fonts. Especially Swiss neo-grotesque fonts which is a field in typography becoming clearly oversaturated with typefaces lacking of interest in my opinion. But this is another discussion.
Over time, I also received so many great feedbacks from users and designers alike which loved it and had fun using it. At some point, the typeface in itself built a certain reputation, grew a network of its own and therefore made me connected to many great people, which feels amazing! I don't think I'll be where I'm at now without having designed Everett. Through the years, it's been heavily used worldwide by great designers, such as Afrika, Lars Müller Publishers, NODE Berlin Oslo, Studio Martin Stoecklin, Think Work Observe, Order NYC among others. Nowadays, I also discover more branding projects and new brands using it. Albeit this typeface is a never-ending project, the Monospace version has been already released, adding 20 more styles to the collection, with the Semi Mono version that will come later on as well. I've been also working on language extensions, developing first drafts of Cyrillic and Greek versions of Everett (s/o to Clio Hadjigeorgiou!). A printed type specimen is also coming up... As I like to say: Forever Everett!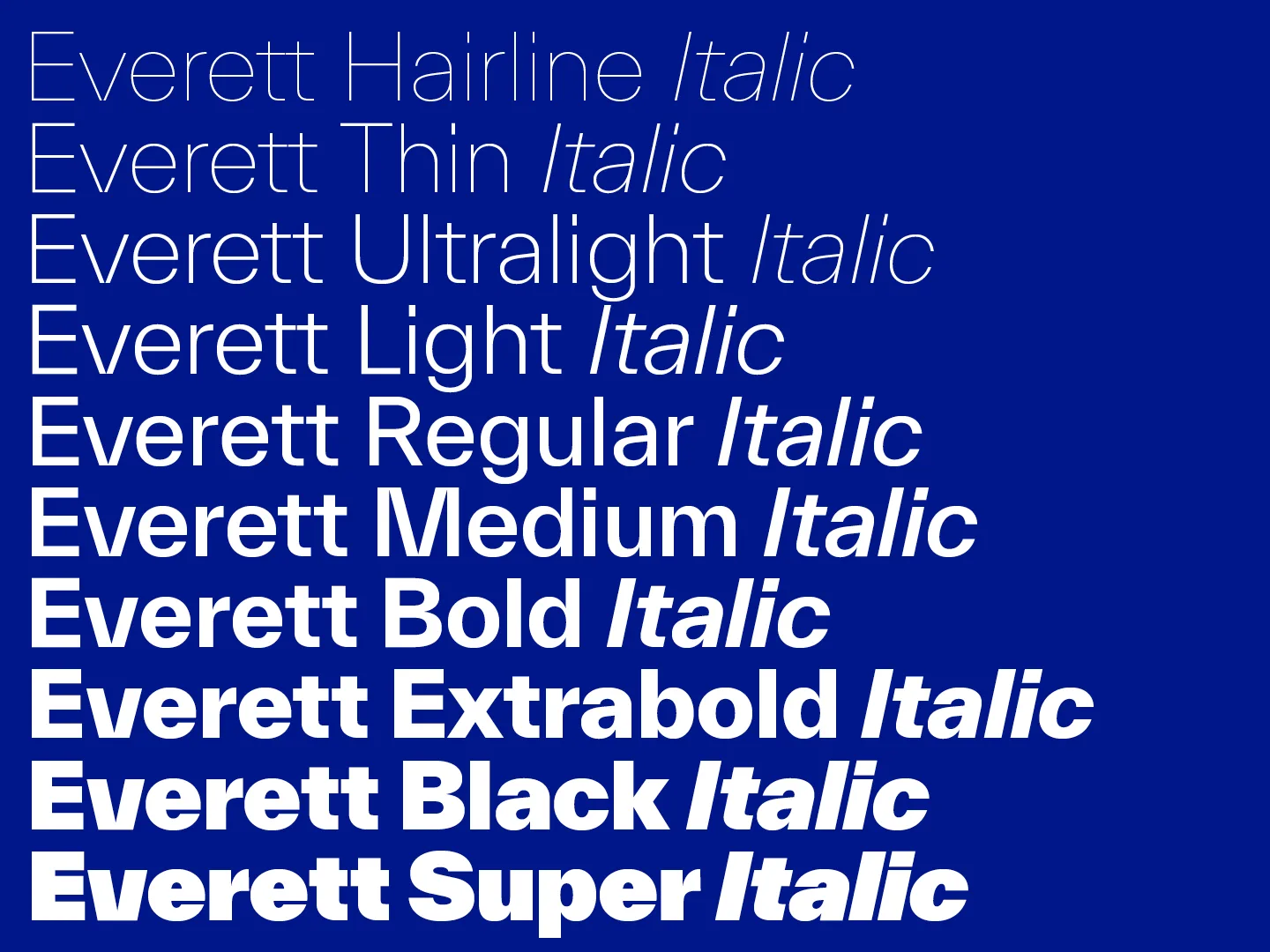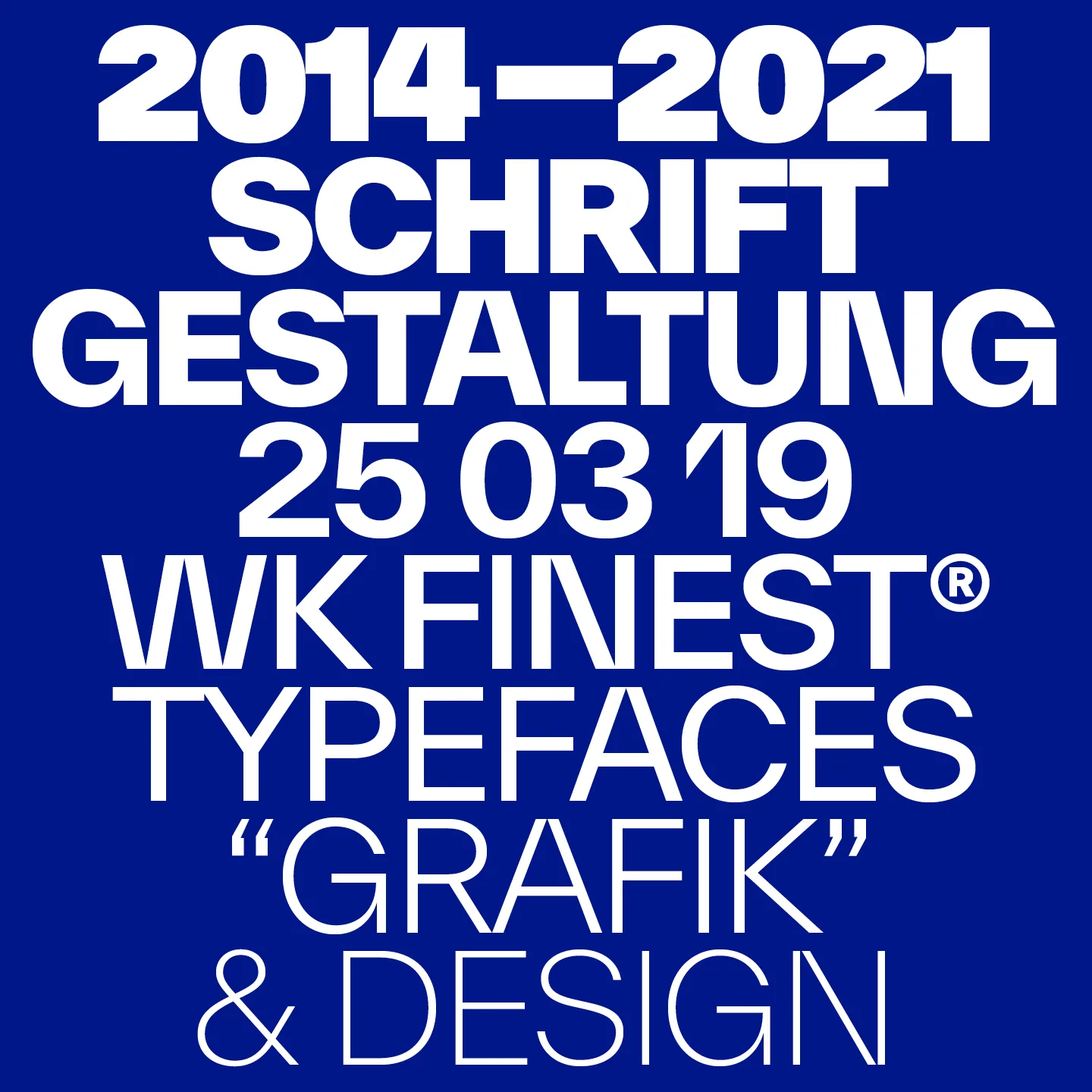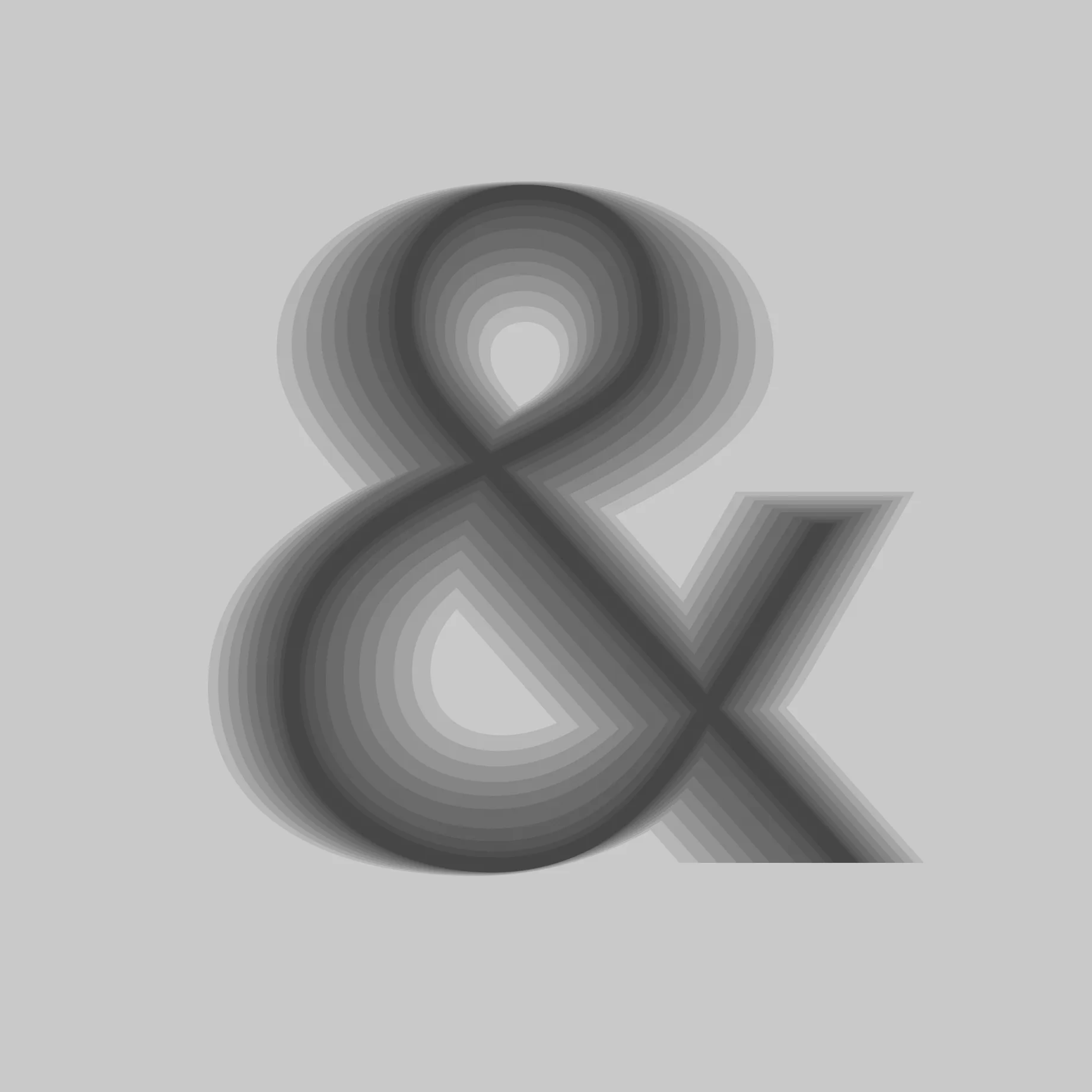 What design challenges do you face at your company?
As you know, as a freelancer, the difficult thing is that you are on your own and you're always wearing several caps. This combined with unstable income and you are in a pretty unsafe position, in comparison with a fixed employee in a design agency. So obviously this is quite a big challenge to always balance everything; working for a client and at the same time thinking of the next project, writing quotes, paying your bills, networking, considering projects, being active on social media and so on. The nice thing to it, of course, is that you're also your own boss, free with your time and overall flexible.
About design challenges, it is sometimes quite hard to convince clients on specific design choices because they might see the project in a different way than me, as a designer. That's when the design expertise counts and I find it also important to build trust relationships with clients and collaborators over time. When it comes to self-initiated projects, especially typefaces, it is also hard because in a way, I'm my own client and it usually takes a lot of time for big type projects, meaning you have to be very patient. Also, I consider an unused typeface more like an artistic, personal project, which only becomes meaningful when being used. To use it by yourself or others makes it a functional tool. This is why I also find important to regularly send fonts in progress to friends and like-minded designers so that they can try them out in their projects and share feedbacks in an open and critical way.
What music do you listen to whilst designing?
Any advice for ambitious designers?
Do your thing. The limits are in your mind. Learn the rules and learn to break the rules. Allow events to change you. Learn to listen. Accept change as inevitable. &tc.
Anything you want to promote or plug?
Of course! WELTKERN® is a new Swiss platform for design lovers founded by Nizar Kazan and launched in March 2021. It stands as a curator and producer of design, offering carefully selected books, objects and typefaces. The project features also its very own type foundry, TYPE.WELTKERN®, which released officially two typefaces from us: TWK Lausanne by Nizar Kazan and TWK Everett by myself. I've been very happy since the release of my typeface Everett with them, I've met many nice people through this venture and I'm glad to be part of the team now!
This ambitious platform is set to grow and will feature over time more books, collabs, design-related essays and self-initiated publications among others. The foundry will also expand and diversify its catalogue with more typefaces, small and big projects alike, featuring various styles and therefore offering more choices to designers. Currently, five fonts are in various stage of progress and will be released in the coming year(s). So watch out, stay tuned and find us on our website as well as on Instagram @weltkern & @type.weltkern!