What led you into design?
Thinking about it, I've always been somewhat creative, even as a child. The fact that my mom is a teacher, meant that I always had colours and paints and materials to do arts and crafts, and she encouraged this experimentation. I also remember having my own film camera and taking pictures of my toys. And a bit later, with the family computer, spending hours painting on Microsoft Paint.
I then went to university and studied something called Audiovisual Communication, a fancy name for Film Studies and Communication. There, I did classes on anything that has to do with producing films and TV, screenwriting, photography, sound design or even film history.
During my degree, I took a series of classes focused on telling stories using interactive media – apps, websites or physical installations (even on an interactive slide!) — and they sparked something in me and created the foundation for what I do nowadays.
After that, and seeing that I wasn't really interested in working in film, I moved to London to do a Master's Degree in Interaction Design and Computing, where I specialized in UX Design.
There wasn't a specific moment when I decided to go for design, but creativity has always been a part of my life. When I think about what I do nowadays, it feels very natural; like the obvious option for me.
What does a typical day look like?
Since I left my 9-5 job in 2020, I've been freelancing, which means that my days vary depending on the project I'm working on, where the team is, or even if I'm not working. I still try to keep a very consistent routine, though.
Right after waking up around 7:00am, I go to the gym or go for a long walk with my dog, Mona. I'm very fortunate to live in an area in Barcelona, very near to the Collserola mountain range, which is perfect to walk around away from the city bustle. Doing any type of exercise regularly helps me focus, improves my mental health, and sleep better at night.
As soon as I get home, it's time for coffee and work. I try to keep work meetings or stand-ups in the morning, because I prefer to have the afternoon free to focus on actual design work. Depending on what I'm working on, my design work can be working on wireframes, consolidating user testing or play games (for research, of course).
After work, I like to spend some time on personal hobbies and interests. I love learning languages – I'm currently on German and Japanese – and I recently picked up pottery at a nearby workshop.
What's your workstation setup?
Where do you go to get inspired?
It sounds like a cliché, but I do find inspirations everywhere. Lately, I've been trying not to use the usual suspects (Dribble, Pinterest, Awwwards, Behance, etc) that much because I was comparing myself with other designers rather than finding inspiration.
I am that type of person that does one thing for a job, but I still would love to be doing everything else: from lettering to mural painting, from pottery to embroidery, from book cover designs to screen printing. I am truly inspired and interested in everything, even if this makes me feel sometimes conflicted between being specialized in an area or being able to do several things. I would say I'm a classic T-shaped designer.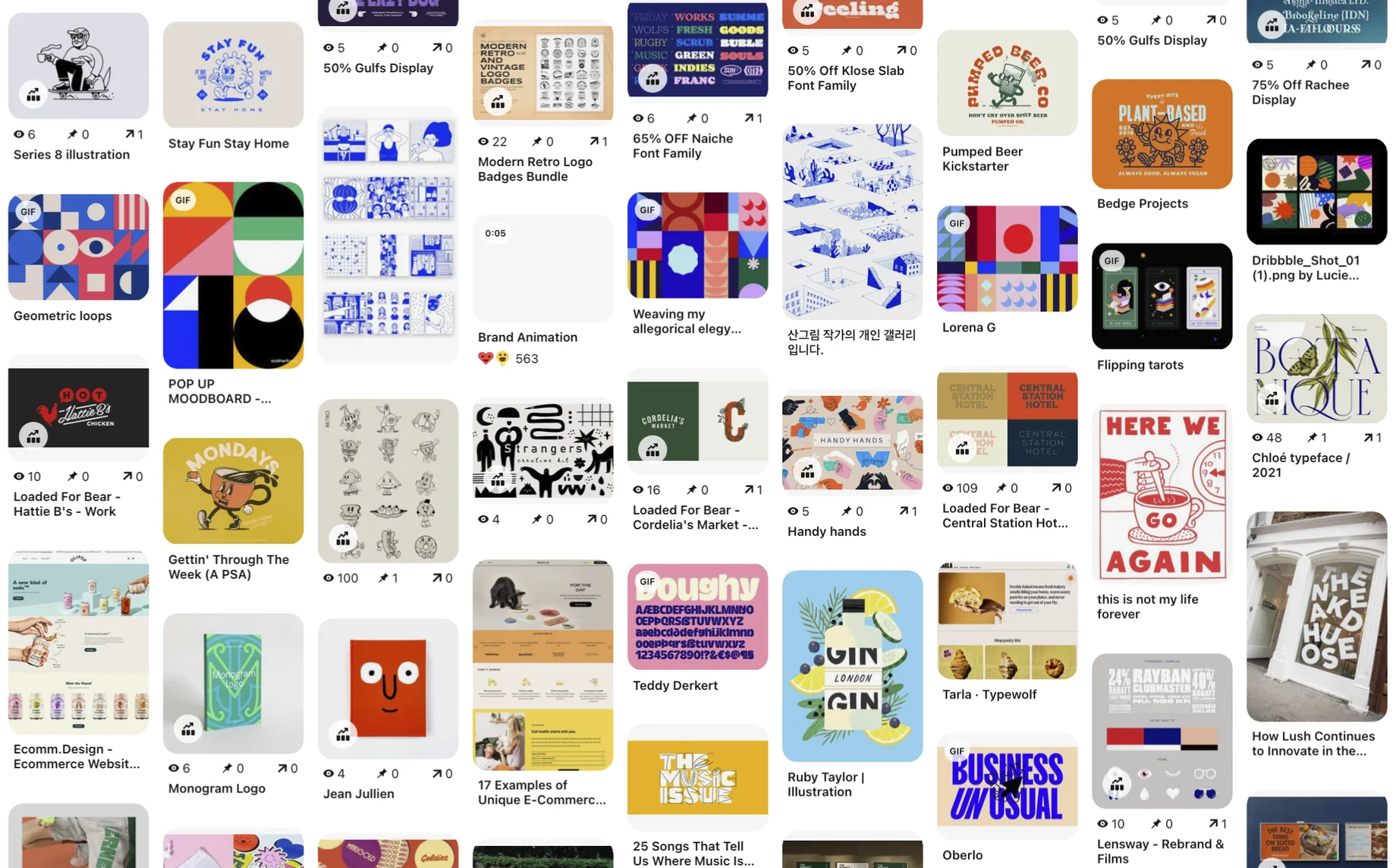 Also, I've taught some courses at university and run some workshops, and I always feel very inspired by people that are new to design. They have a very fresh and different point of view, considering things that I didn't think about. And that is very inspiring!
And last but no least, reading. I'm obsessed with design books, and I always end up browsing Counterprint or some other website for my new purchase. There's something about physically looking through a book that really inspires me.
What product have you recently seen that made you think this is great design?
Lately, I've been obsessed with Framer, specially the Figma to HTML with Framer plugin. I swear it feels like magic. You do your designs on Figma, copy them and paste them directly on Framer as an interactive website that you can publish. It's crazy!
I really enjoy learning these no-code website builders because, as a designer, they give me tools to materialize my ideas by myself and assess if they are really valuable and something I want to pursue.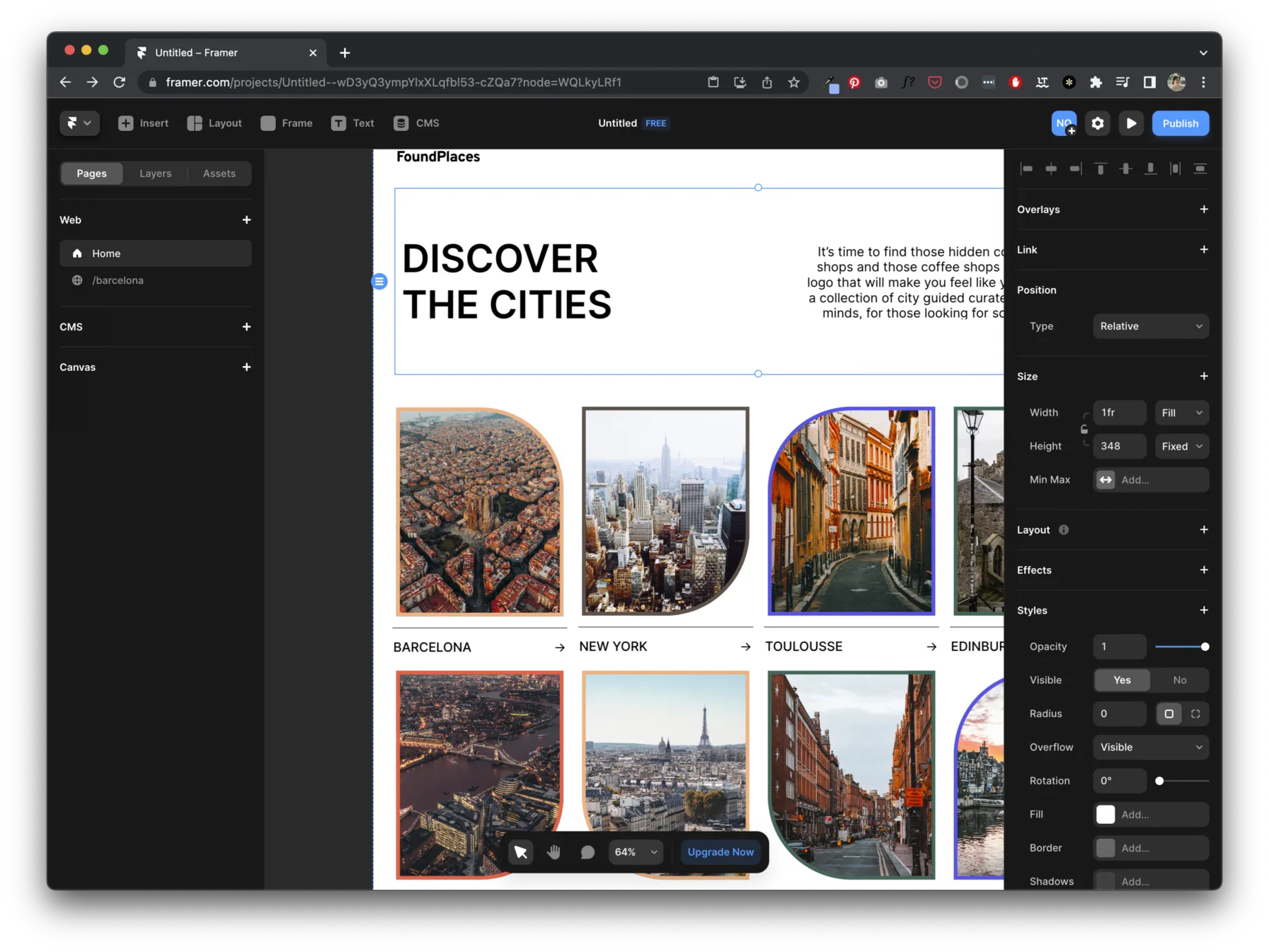 In the physical product area, I must talk about the Aeropress Go. I am insufferable in the morning before I've had my coffee. Because we work remotely and change locations sometimes, good coffee is not always available. So my husband – very wisely – decided, to get me one.
It is probably one of my favourite things in the world right now.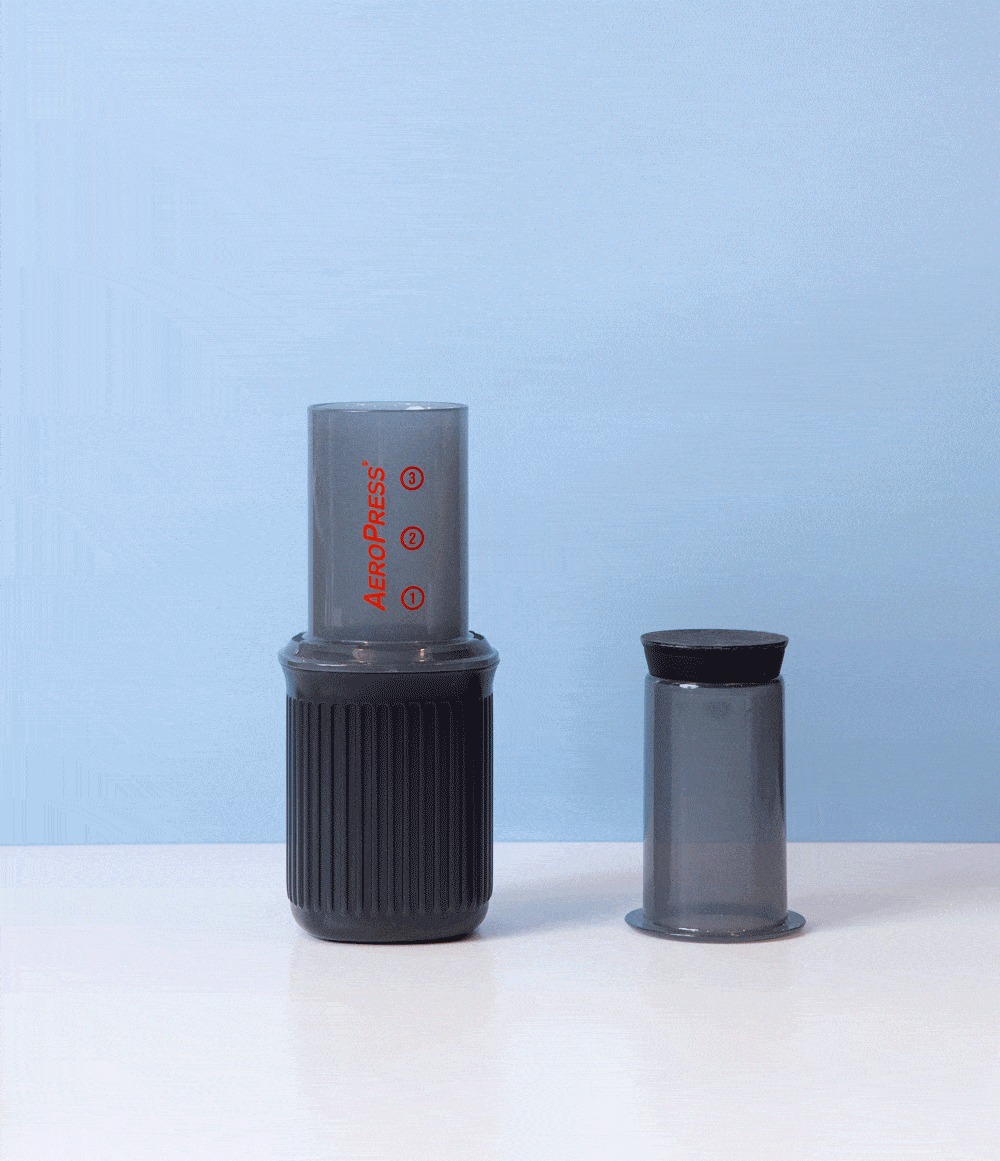 What pieces of work are you most proud of?
A key moment is my career was working in the Nickelodeon Screen's Up experience, while I was at The Mill. Not only because it was one of the first projects I focused on augmented reality, but because it was a product targeted at children and this is something I've always been interested about.
The end result is a great second-screen experience using the Nickelodeon characters to curate unique experiences.
The Nickelodeon project was the first project where I thought: "Yes, this is what I want to do" and since then, I've been trying to align with companies and projects that make me feel the same way. Not only designing products and experiences for children, but with good values and purposes.
This is not always possible, but if I have the chance, I always try to work in a project that will make me feel proud.
A personal project that I'm still very proud of is "Quarantired Stickers".
It was April 2020. What had to be 2 weeks working from home, turned into a month. I was put on furlough, and I was losing my mind. So I started drawing and putting ideas into small illustrations. The result: a sticker pack inspired by my quarantine time in a 35 square meter flat in London.
Once it was done and printed, I decided to put it on sale and donate all the money to the NHS staff.
What makes me prouder, is that I did something out of my comfort zone – the illustrations – and put it out there for a good purpose.
What design challenges do you face at your company?
I think the main challenge I face is being a freelance and what this brings. Dealing with the uncertainty, managing work-life balance, battling with imposter syndrome, and I could go on and on.
When you think you've learned to live with these, new challenges emerge. And to be fully transparent, my latest challenge is feeling lost and not knowing if what I do is what I want to do.
I still love my work and wouldn't change it at all, but sometimes I just want to quit and open a coffee shop (with a very nice branding, though).
The thing here is that most of the challenges I encounter I have to deal with myself. And that is the toughest for me. When I was working full-time at a company, I could literally turn around, and I would find someone who could help or with whom I could discuss anything. But now, I have to deal with solving these issues on my own.
What music do you listen to whilst designing?
Any advice for ambitious designers?
A couple of learning based on my own experience:
Don't get stuck on big company names
At the beginning of my career, I was obsessed with working for a big tech company. So obsessed, that at points I forgot that what I was doing still mattered. Maybe they are the end goal for you, but don't focus on what's to come and what you're missing to get there.
Work hard, but...
Work isn't everything – I'm sorry, but if the last two years have told us something is that we can't rely on a 9-5 job and that our lives are what's important here. Find the right balance with your own life. Work is just a part of it, don't forget to enjoy the rest.
Get inspired by the right people
One of my big frustrations when I was starting was comparing myself with people that had been working for +10 years. What a huge mistake!
I got frustrated because I wasn't earning enough or I wasn't at the right company or my career path didn't look okay. And that led to more frustration.
So my advice would be to find people who are just a few steps ahead of you, and ask for advice. We've all been where you are, and you don't have to do it on your own.
My DMs are always open, so feel free to drop me a line if you want any advice.
Anything you want to promote or plug?
Recently, I launched my first online course on Skillshare, called UX for Augmented Reality: An Introduction for Designers. I am passionate about teaching and mentoring, so this was something huge for me. And it was also selected as a Staff Pick! So go and have a look.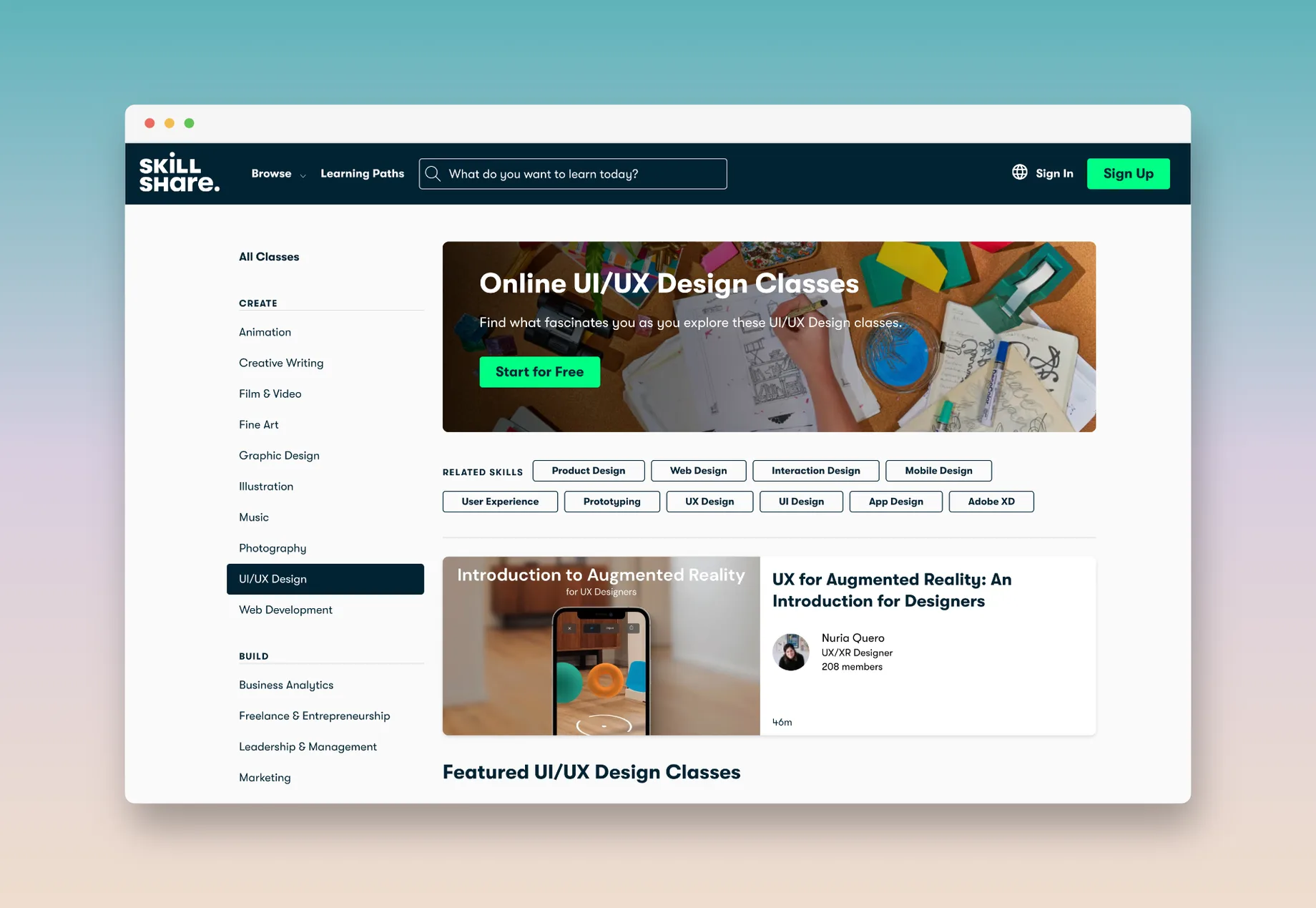 I also have my creative space called QUE Studio: a space for me to try new things, to learn, experiment and to share it with the rest of the world.
You can always say hi on Twitter or check my portfolio :)