What led you into design?
I've been interested in design from a young age, but I didn't actually know it. I knew I appreciated art and the way things were designed, but it didn't click in my head until much later in life that design is an essential part of everyday life.
Then around 2010 whilst I was in school studying business and accounting, I bought my first Android phone. Naturally, I wanted to customise it so I started doing the basic things like changing wallpapers and icons. Then it went deeper to customising apps themselves, changing the design assets within them. That's when I realised there is this whole world of UI design. I never looked back.
What does a typical day look like?
I try and keep my days pretty relaxed and don't force myself to follow a routine. But my general routine goes like this:
Wake up around 9-10am — tackle any urgent things, reply to emails, work out what I'm going to do for the day.
12pm — I'll have lunch for an hour and usually like to watch a TV show or some YouTube videos whilst eating.
1pm — I'll start working on my task for the day. This can vary a lot as every day is different. Some days it'll be client work, some days it'll be my own store and some days it might be making YouTube videos.
5pm — I usually start winding down and might play some video games or work on something that doesn't require so much of my focus.
7pm — I'll have dinner for an hour or two and that is usually spent with my other half.
8pm to midnight — I'll do whatever I fancy, whether that's watching TV shows or movies, playing video games or working on a side project. Sometimes I actually love just experimenting with new tools on my computer or learning something new.
What's your workstation setup?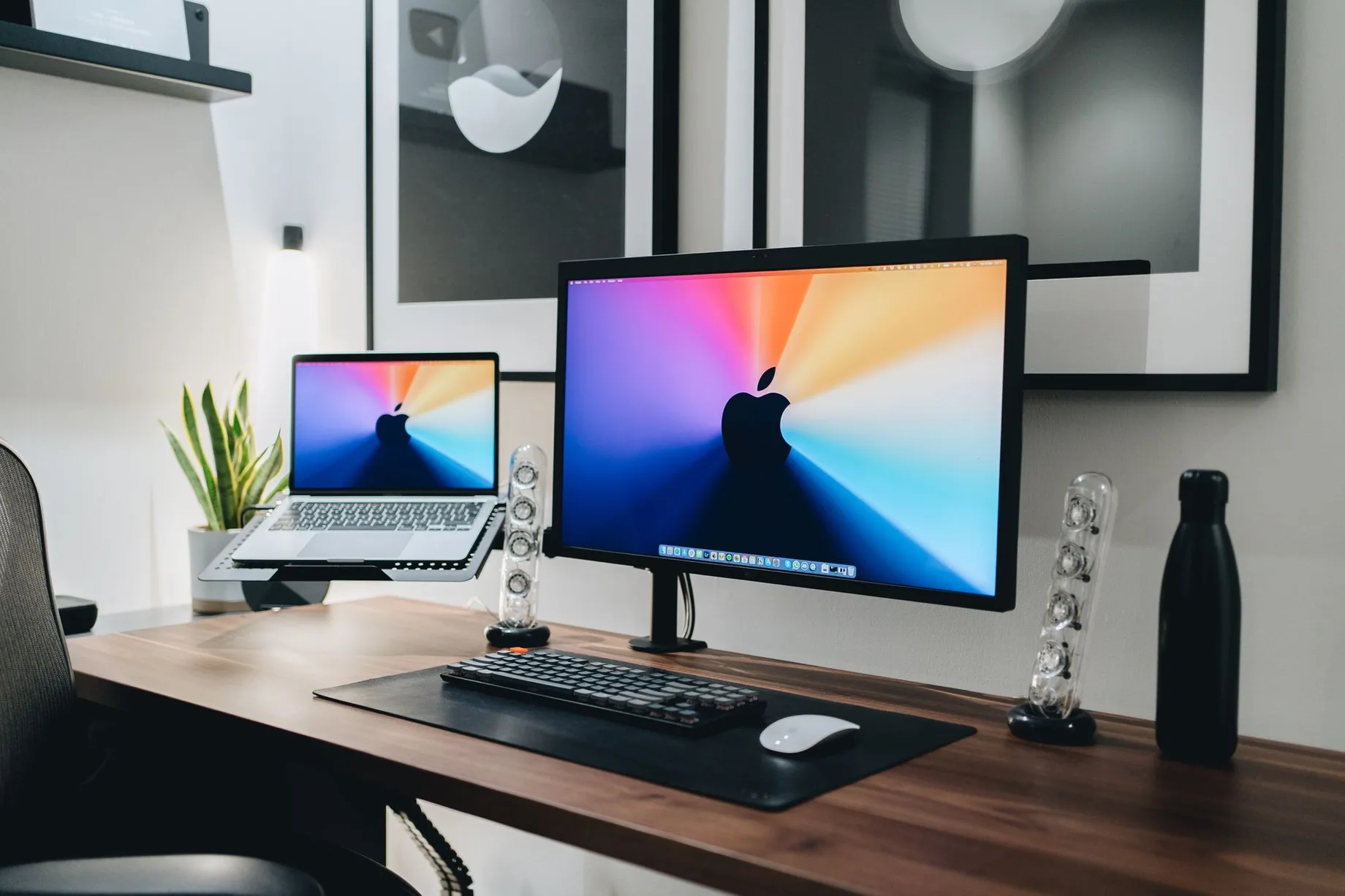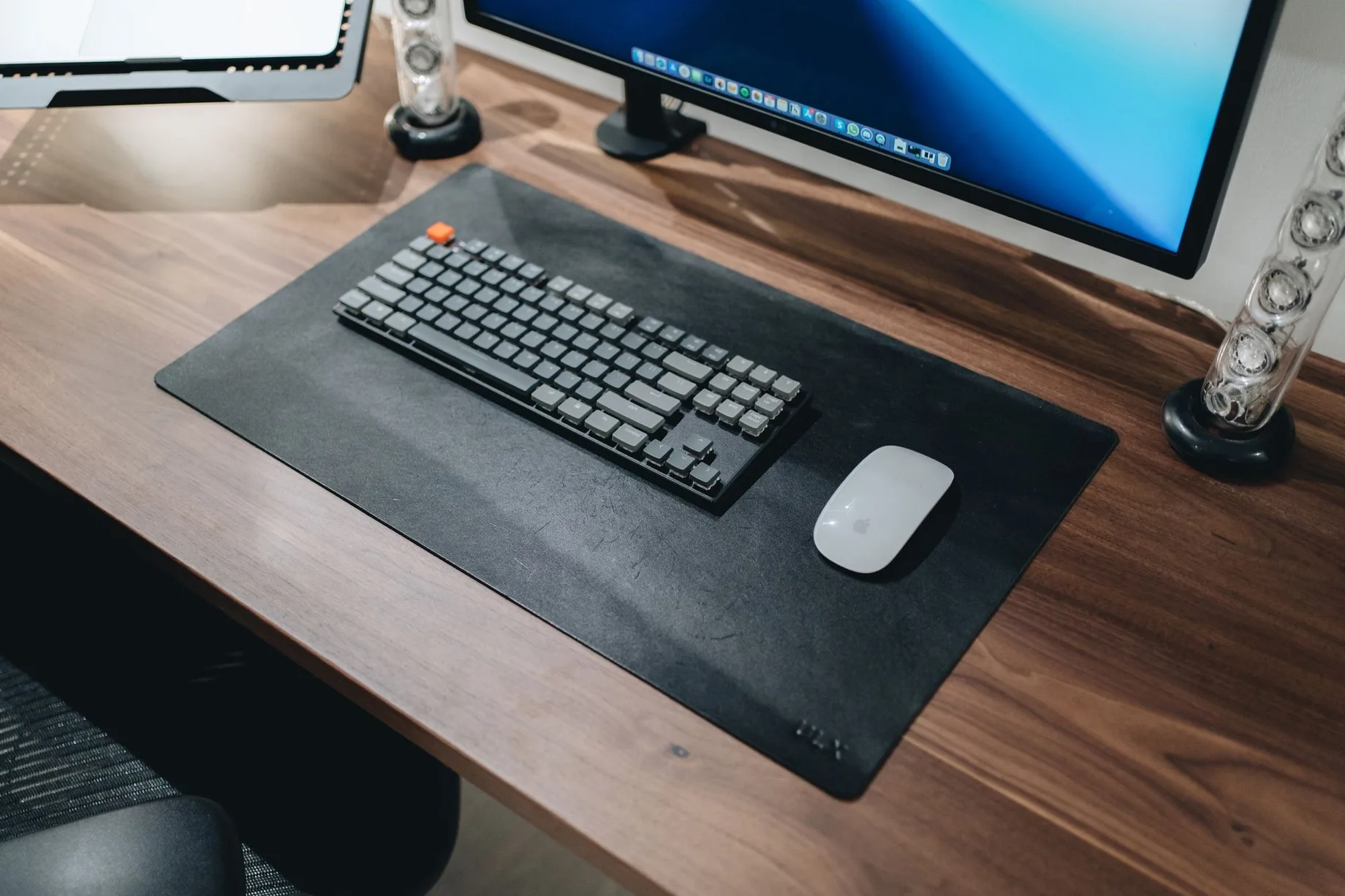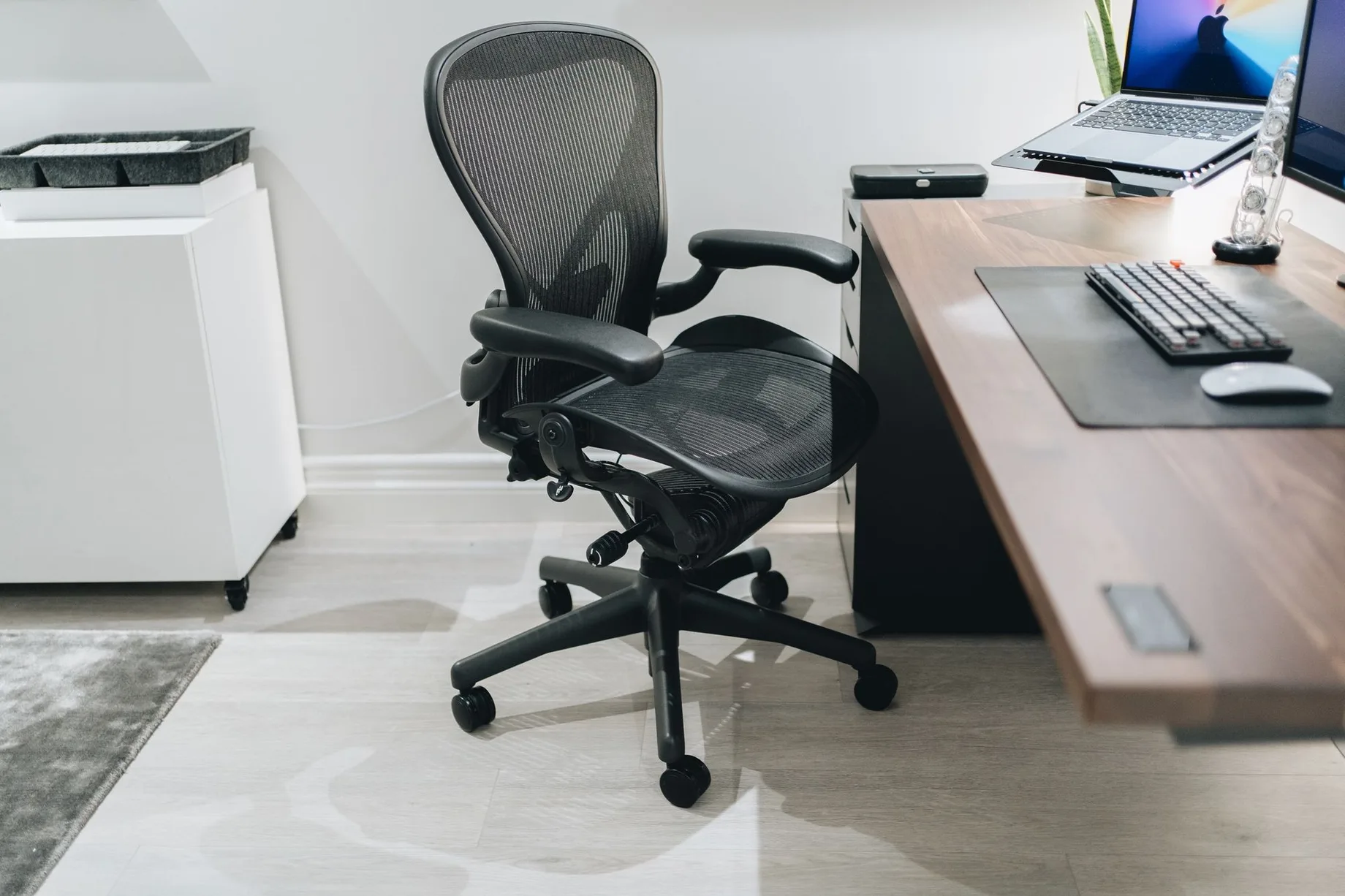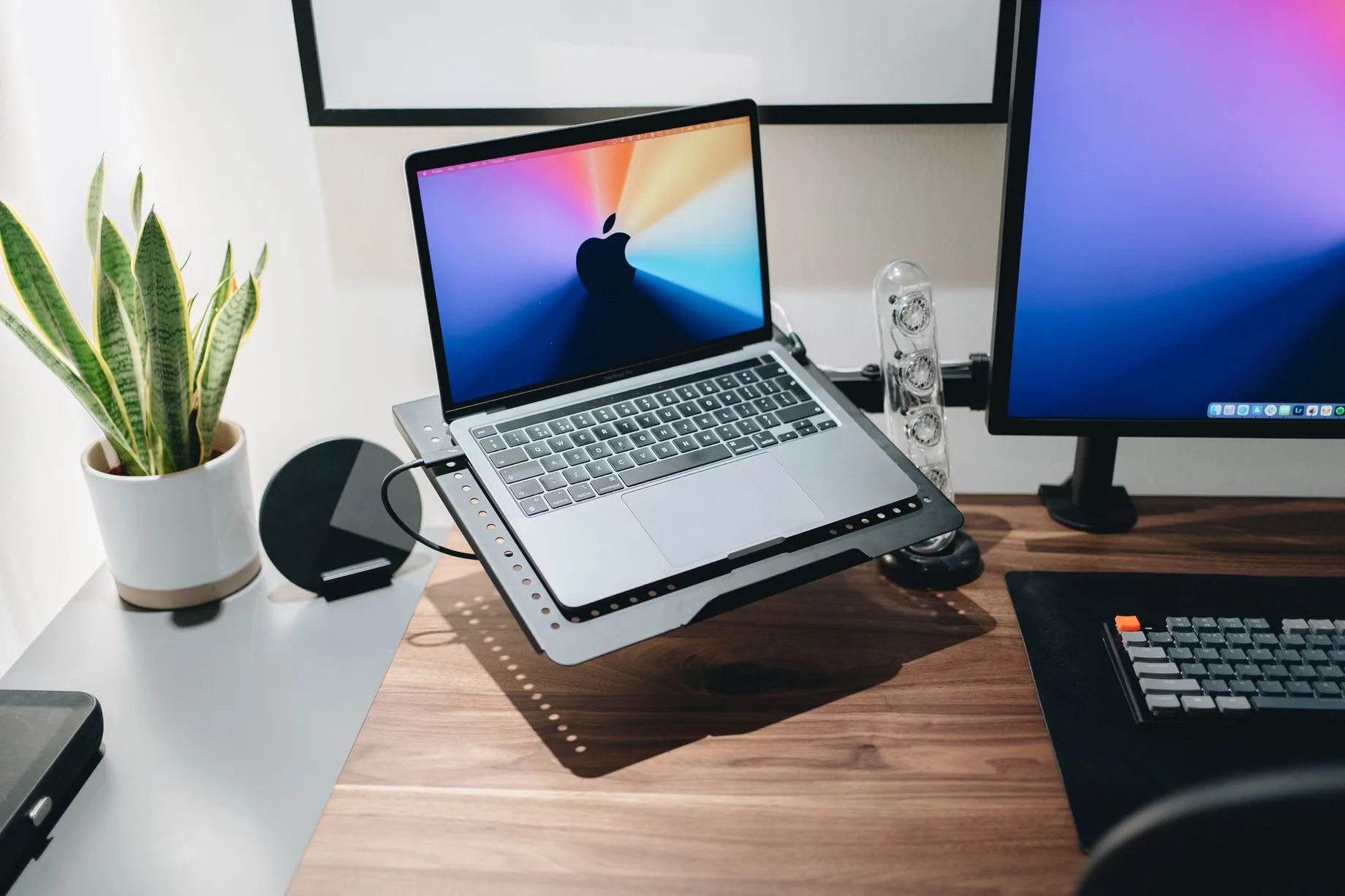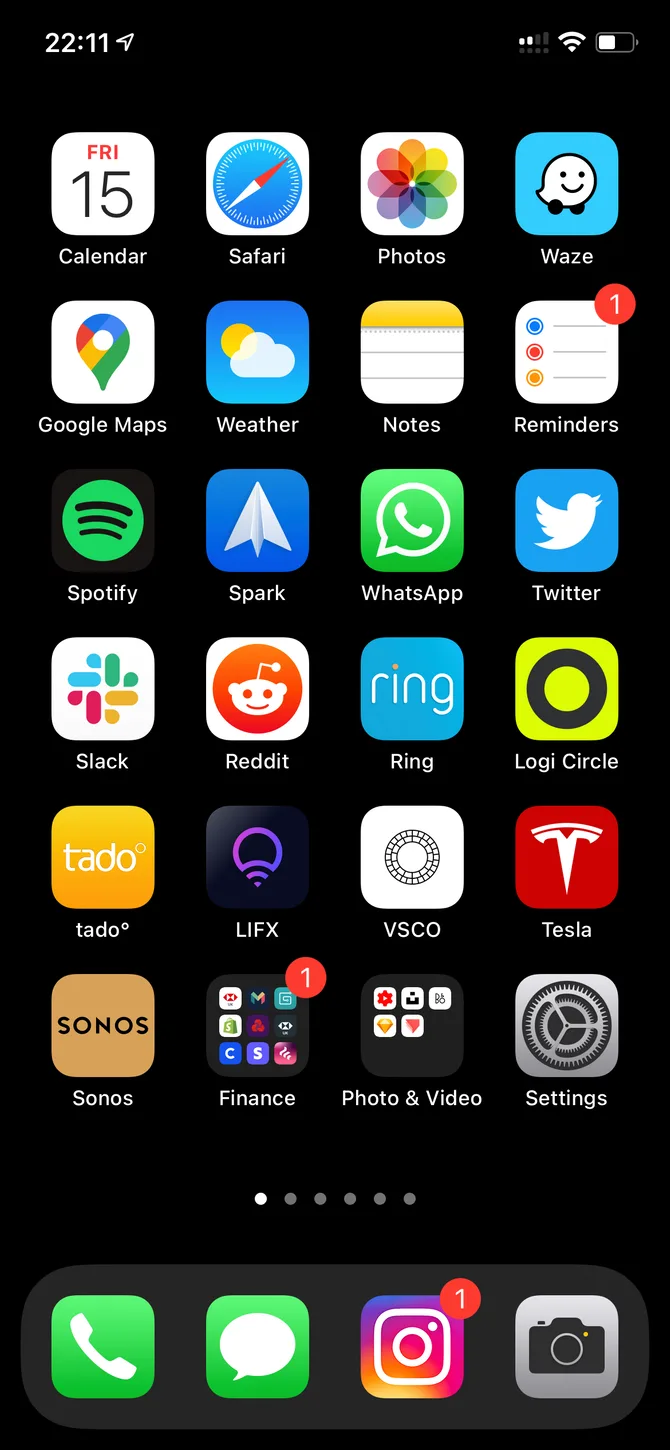 Where do you go to get inspired?
My number one place is definitely magazines. It's amazing seeing what magazine designers come up with and it highly influences my web and UI design choices. Magazine designers have no constraints so it's a good challenge taking inspiration from them and then conforming it to web and UI.
I also browse Pinterest a lot as you can find a lot of great design on there that doesn't follow trends like on Dribbble and Behance. But I do still browse Dribbble and Behance if I'm looking for something specific like "dashboard" designs.
Before COVID I used to go out quite a bit, see friends and travel. I loved doing photography. It was a great way to get my mind refreshed before doing any design work.
What product have you recently seen that made you think this is great design?
When it comes to UI design, I think Freetrade is great. For anyone who is super beginner at stocks and shares, and only wants to buy and sell a few times a month, it's so easy to use.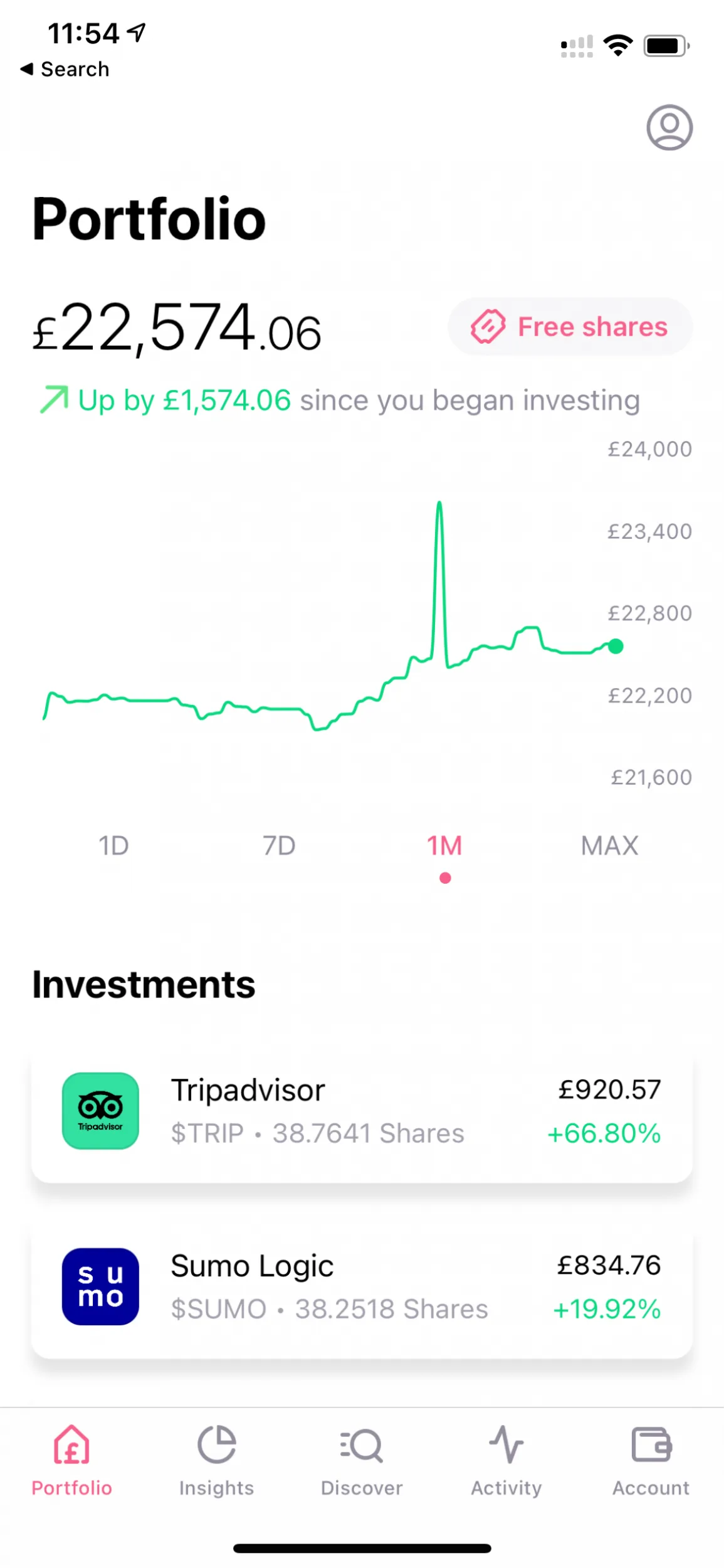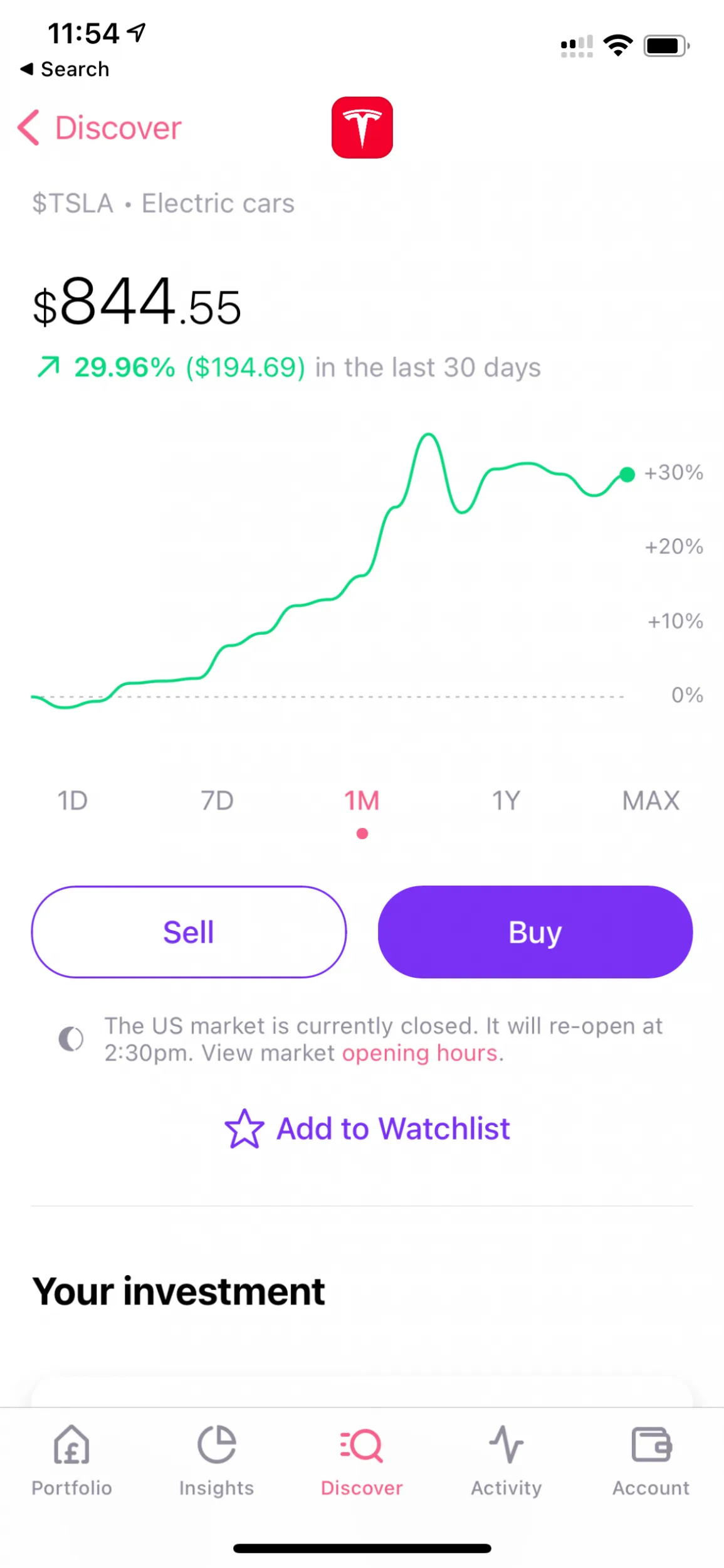 When it comes to product design, the AirPods Max have caught my eye. The case design is terrible, but the product itself is amazing. The materials are high quality, the telescoping headband arms are satisfying and the ability to quickly change ear cups is brilliant.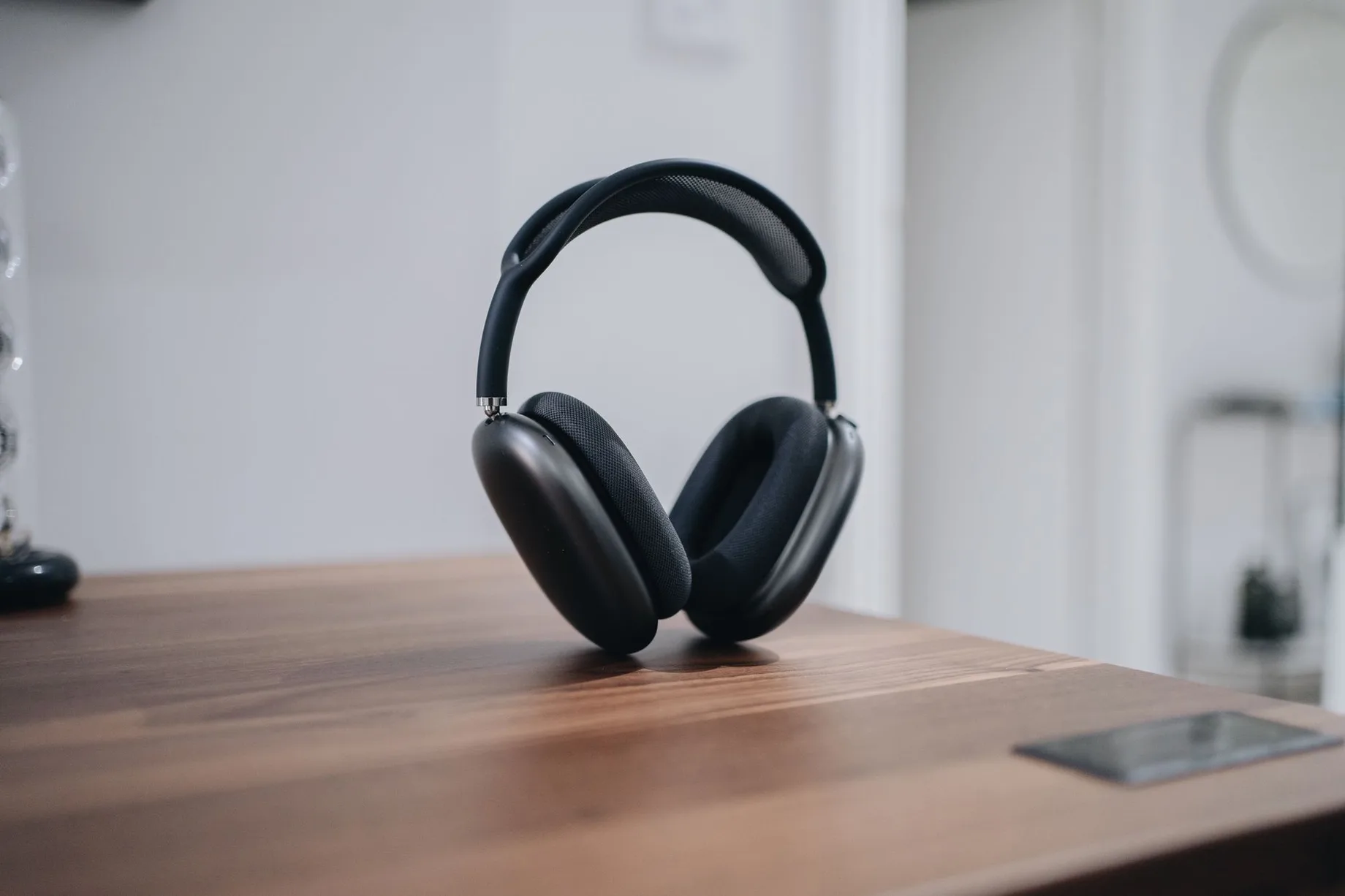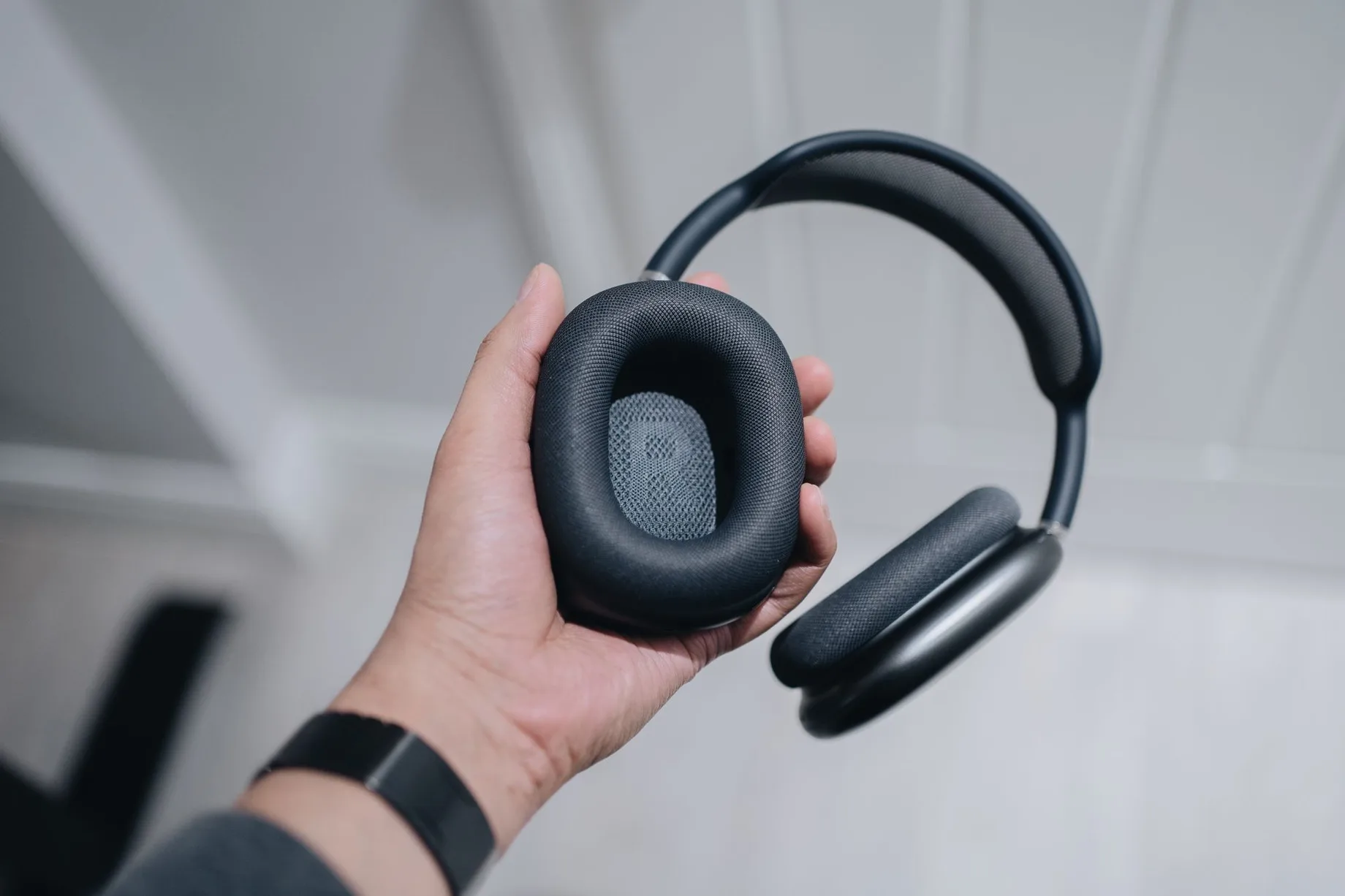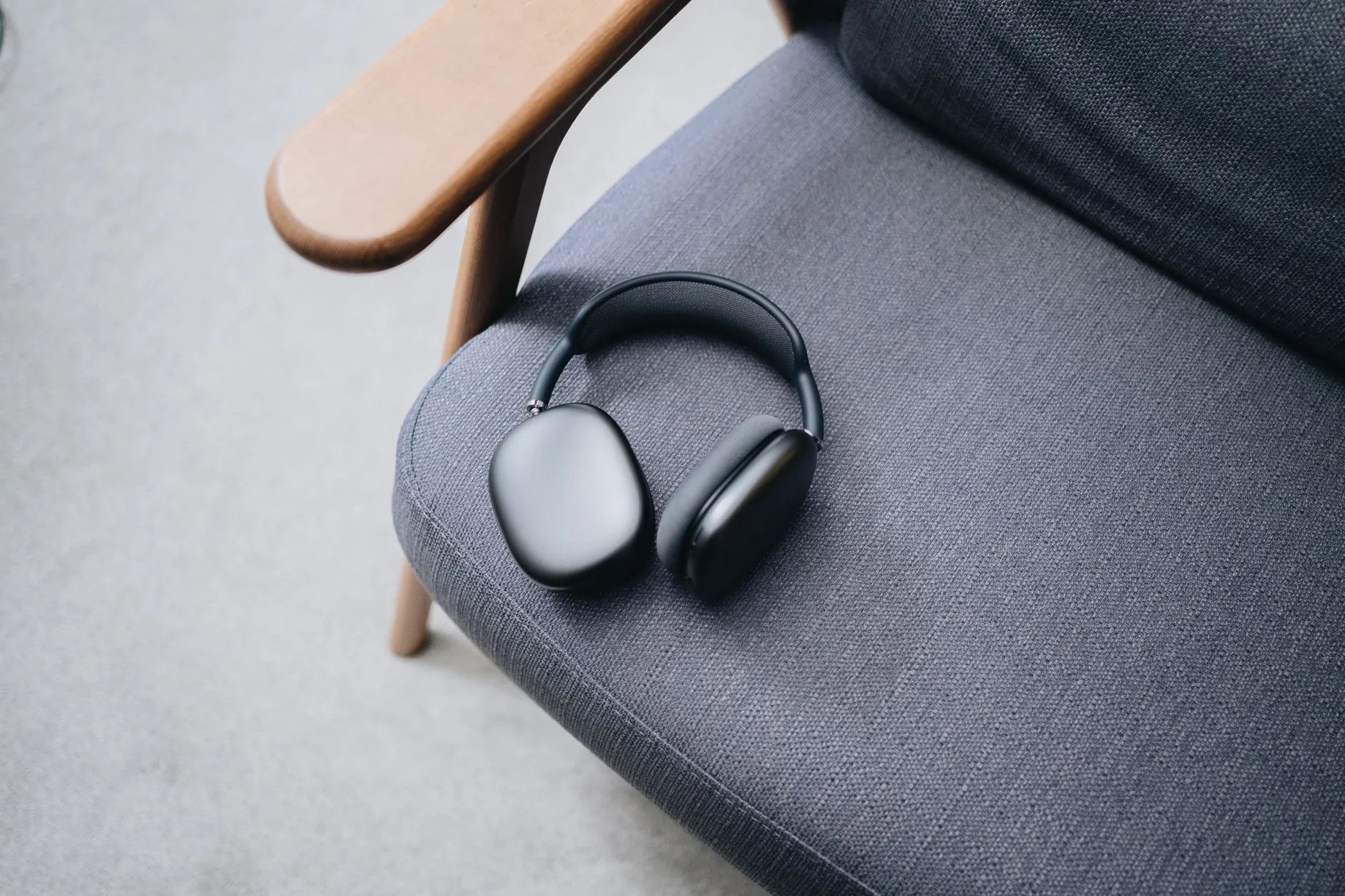 What pieces of work are you most proud of?
One of my main pieces is definitely Ulxstore. Designing a high converting e-commerce store is harder than it looks. It's super important to take into account what a potential customer actually wants to see, rather than adding anything superfluous that might not add to the experience.
I also have to work with manufacturers in designing and producing the products which is very different from my every-day UI design. You have to figure out the right measurements, materials, hardware and much more. Everything has to work together, just like a UI design.
What design challenges do you face at your company?
The biggest challenge is not working on so many things at once. I have this tendency to start lots of projects at once and I want to complete them all at the same time.
I know it's better to focus on one project at a time, as there's a higher likelihood it'll be completed.
I also need to output more consistently. I'll have bursts of creativity and inspiration, leading me to get a lot done all in one go. Then I end up slowing down and not creating anything for a little while. I need to figure out a way to produce more consistently and stick to it.
What music do you listen to whilst designing?
Any advice for ambitious designers?
Never stop learning. The moment you stop learning is the moment you start falling behind. The more you learn and expand your skillset, the more you'll understand how certain things work and apply those skills to everyday life. Learning can be seen as "work", but I think you just have to figure out the way in which you enjoy learning, as learning new things can be truly fulfilling.
You don't have to be best at anything, just be a bit better than most. If you apply a bit more effort than the next person, you'll almost always come out ahead.
Anything you want to promote or plug?
Make sure to subscribe to me on YouTube, follow me on Twitter or Instagram and check out my newsletter on my website.