What led you into design?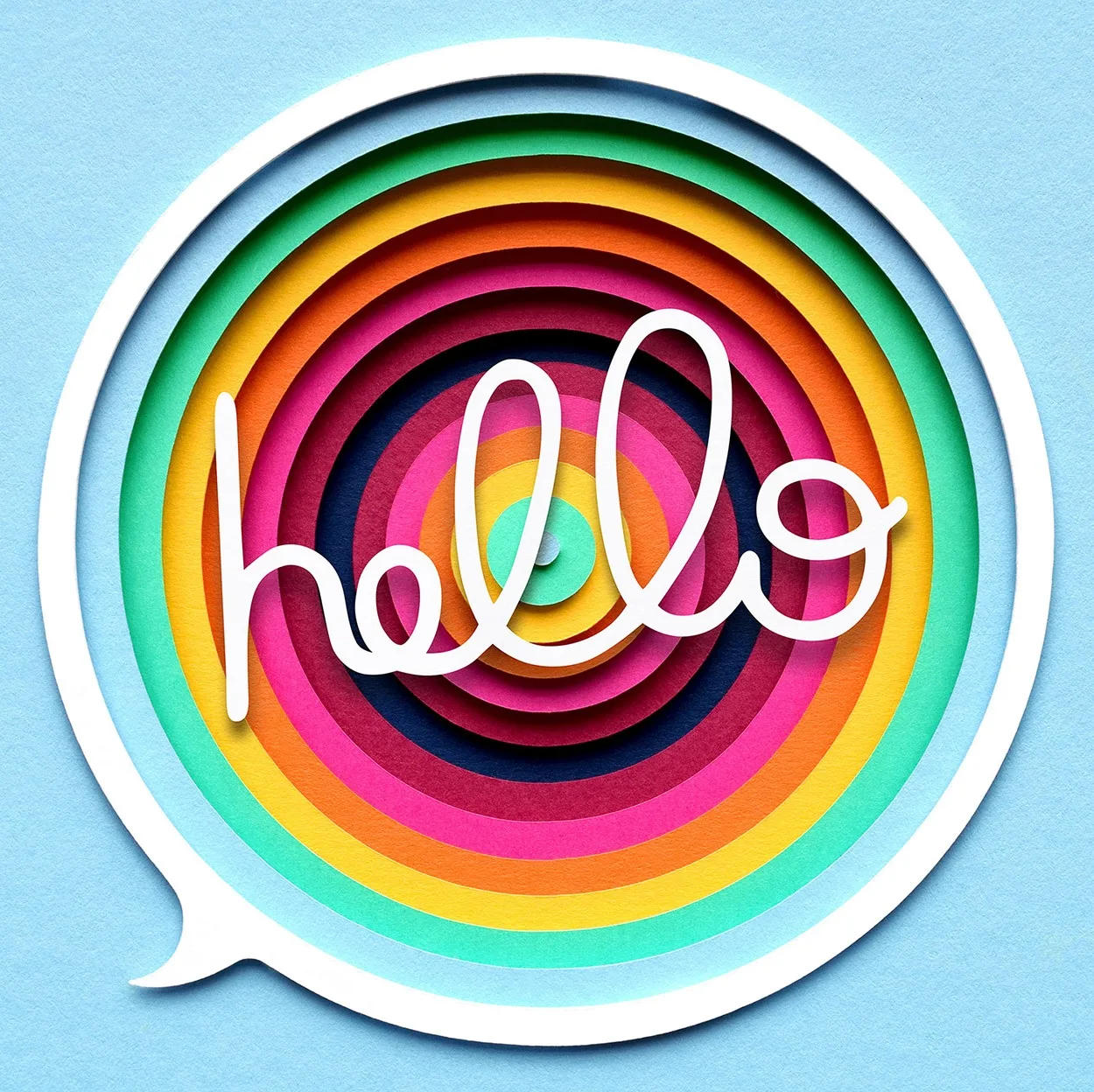 I've been interested in art and design as far back as I can remember, most likely from my parent's record collections, with lots of great illustrated 60s and 70s rock sleeves around our house. During my school years, I'd also spend a lot of my free time either in the art rooms painting large canvases or in the darkrooms, that we were lucky enough to have in our school, developing photos. So when it came to university and what direction to go in, I found it really difficult to pick one route.
It was around that time that I then discovered the work of Stefan Sagmeister, a designer who's hands-on process is really present in his work. It made me realise that through design I could actually bring together all of my interests, experimenting with art, photography and design and the ways that they all overlap. I've been taking that same approach ever since.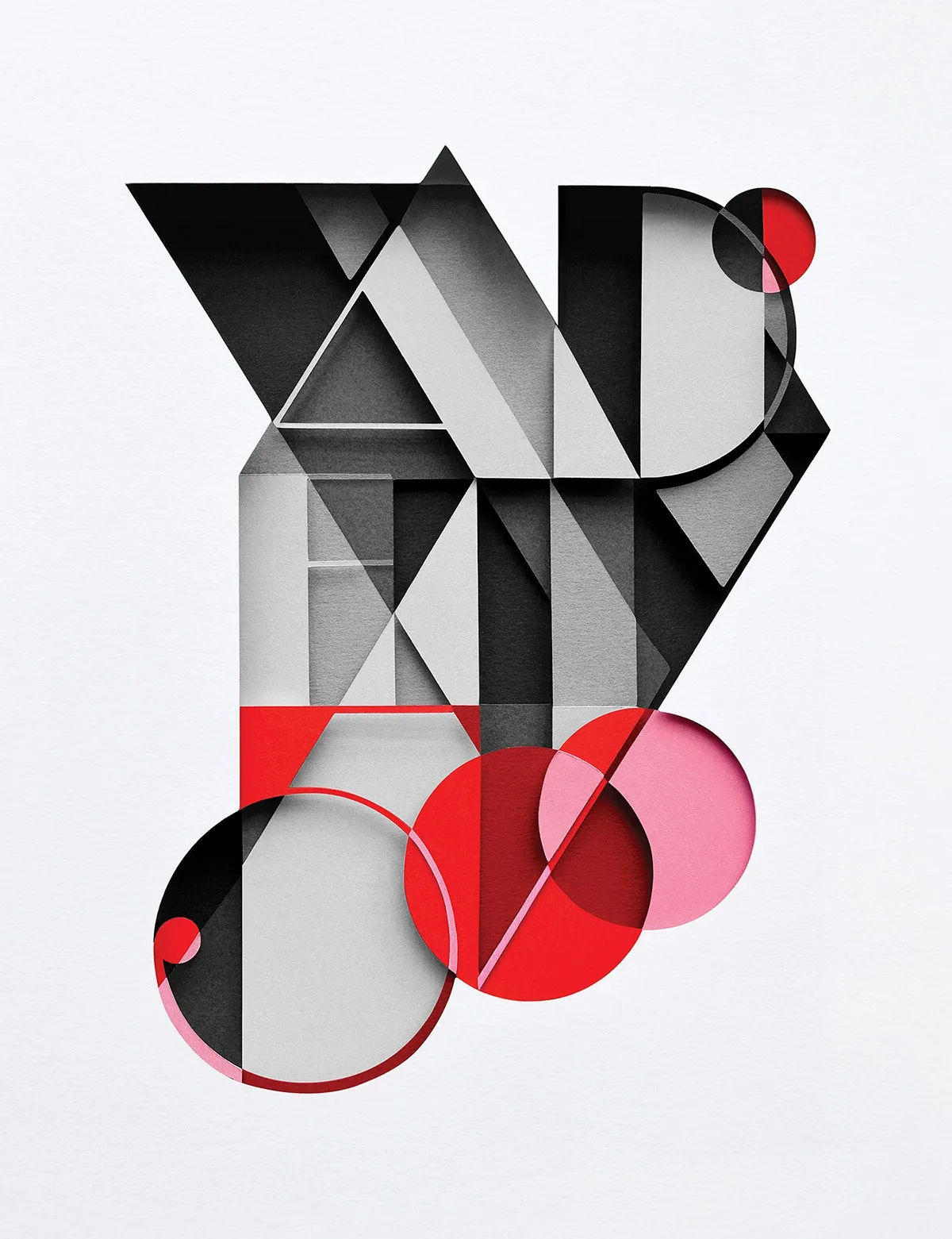 What does a typical day look like?
I've recently had a son so my schedule has changed a lot this past few months! I'm now working a 4 day week, giving me a day at home with Arlo and meaning my wife can have a full day at her offices with her team – She runs an artist management agency called Grand Matter, which I'm also part of, so she has a lot on her plate as well!
But typically I like to have quite a structured day, heading into the studio for 9.30am and finishing around 5.30pm so I can be home for bath rime. I've also recently taken on a new Studio Manager, so when she's in we'll do a morning meeting, going through our plan for the week and have a look at the work we have on and what needs doing and if any assistants need to be booked in.
Although having a baby has definitely stirred things up I'm enjoying having a better work-life balance as things definitely used to be a lot more sided towards work, which wasn't good for my health, relationships or social life!
What's your workstation setup?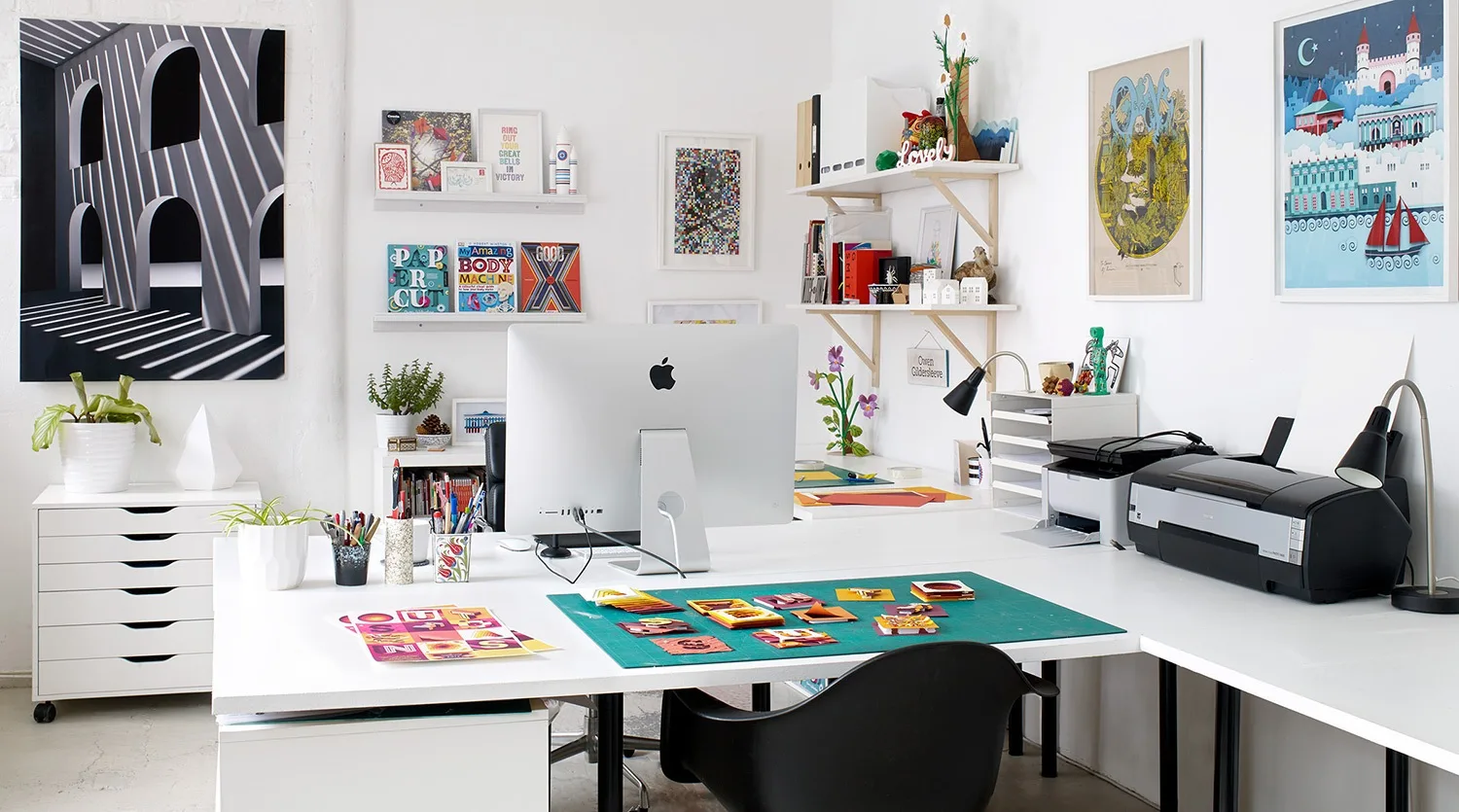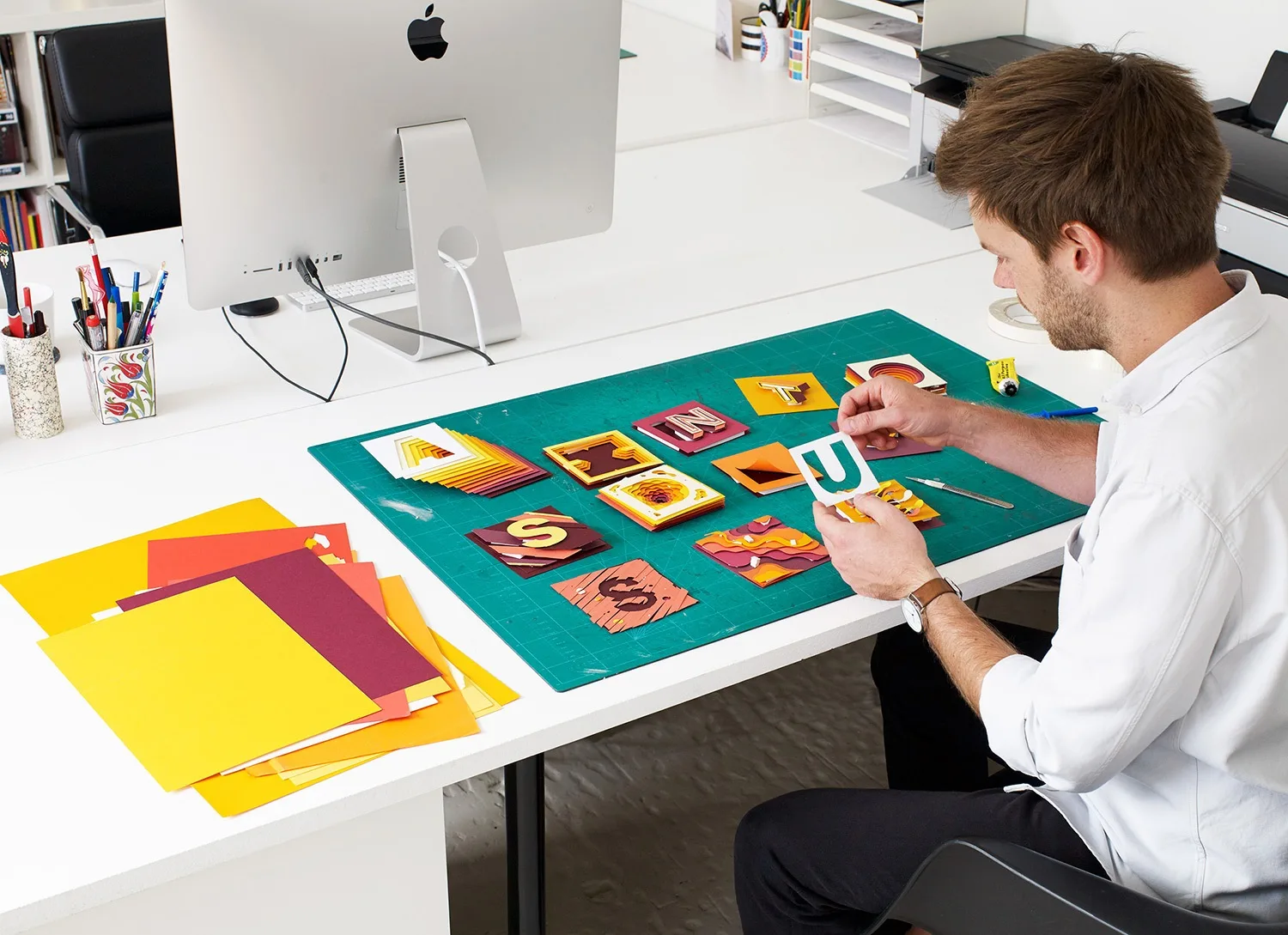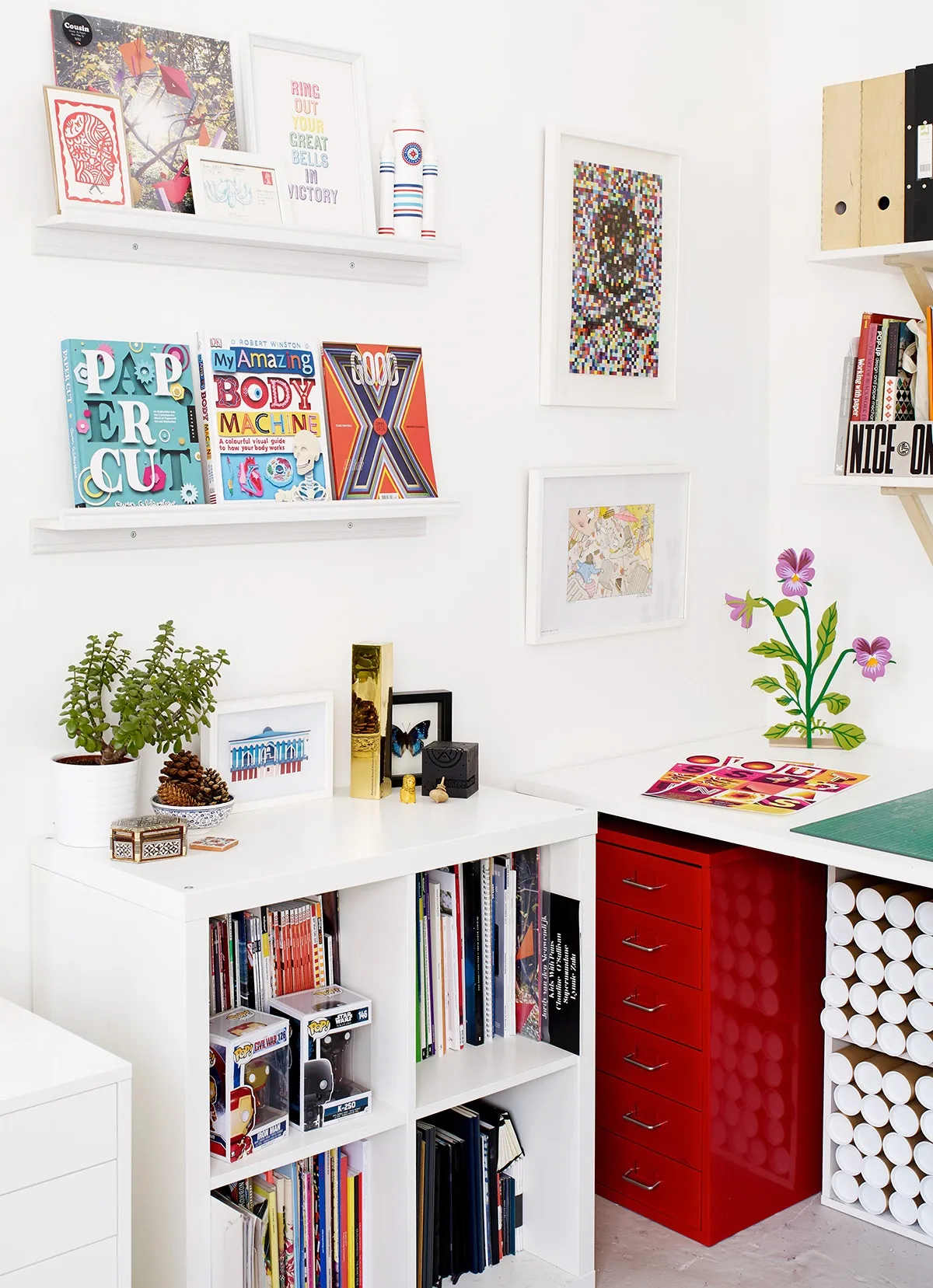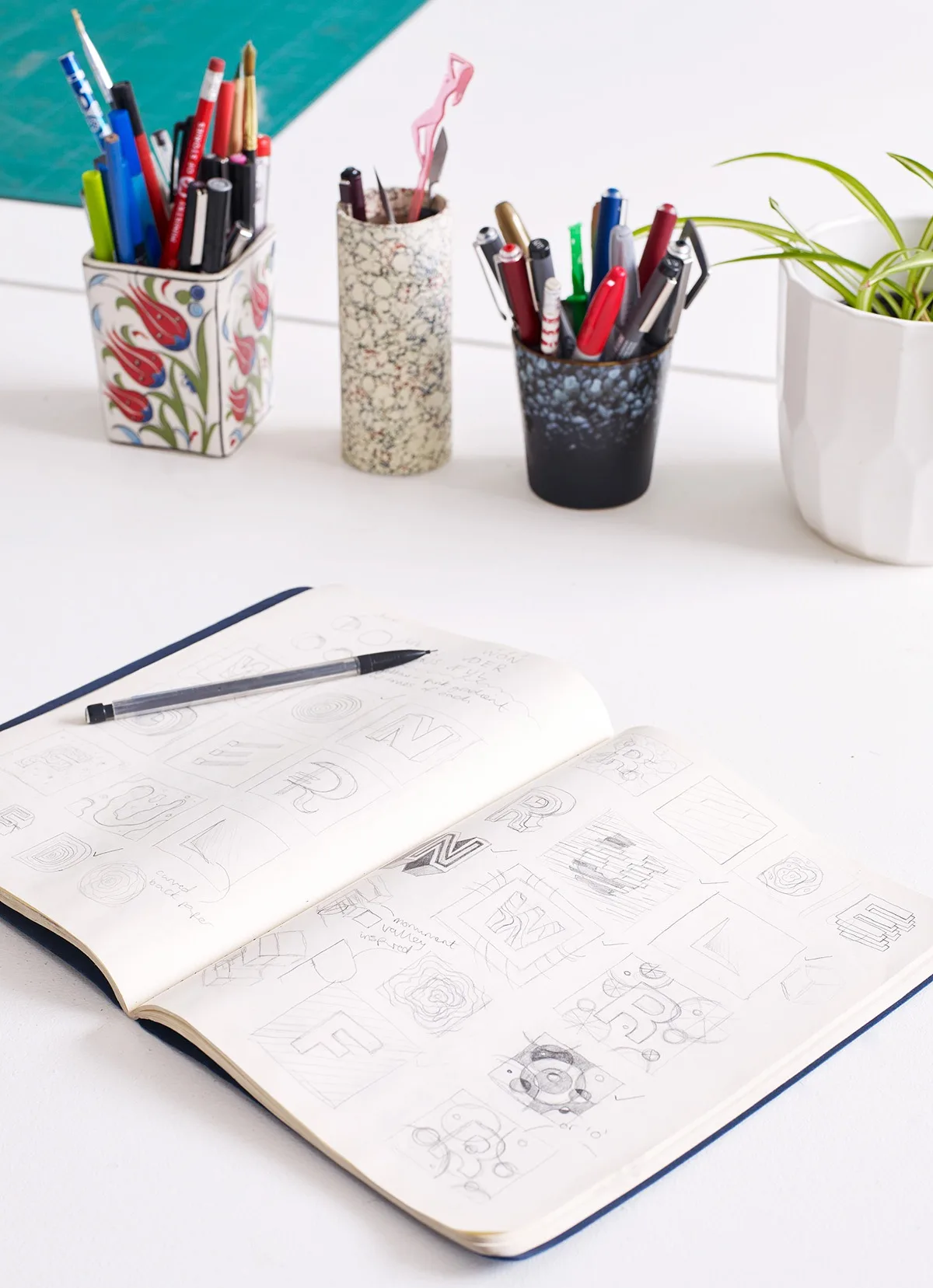 Photos by Jon Aaron Green: jonaarongreen.com
Where do you go to get inspired?
For inspiration I like to look outside of my design bubble, and will find that my best ideas come up when I'm on a walk, cycling, playing the drums or at a gig – times when I'm away from the screen and have a chance for my thoughts to settle. I read once that social media is the death of creativity, as people no longer give themselves the downtime needed for people's ideas to form. That really resonated with me, so even though I find it hard to step away from the screen I do try to go elsewhere for my inspiration as much as I can.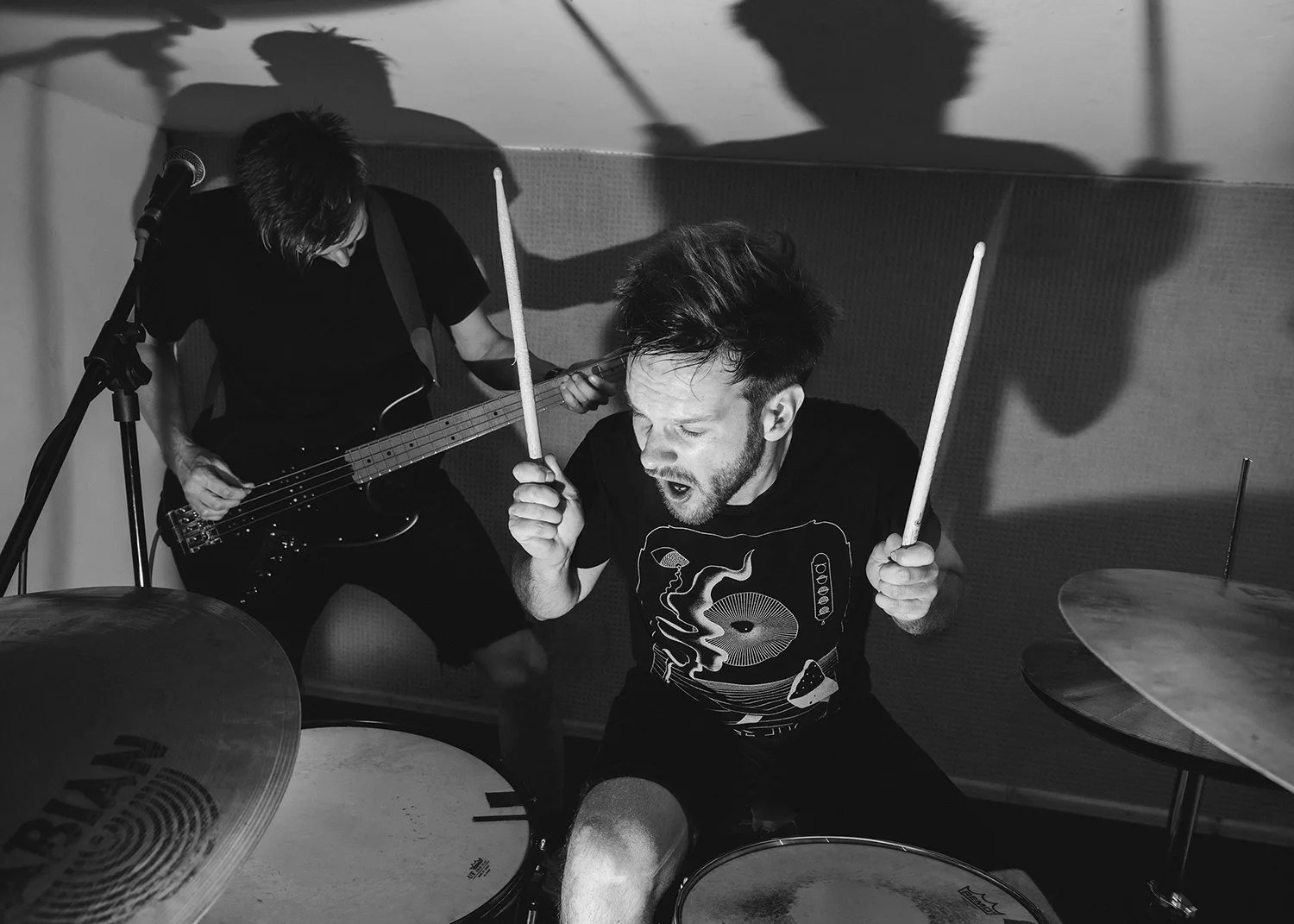 Photo by Owen Richards: owenrichards.co.uk
What product have you recently seen that made you think this is great design?
I was recently on the panel of judges for the D&AD New Blood Side Hustle Award – A category awarding those who create amazing ideas, projects, and products alongside their work or studies. One project we looked at was by a group of Norwegian students who were trying to claim back their town which had been taken over by corporations after being named 'Cold Hawaii' due to its amazing surfing conditions.
The students were angry with the way it had been labelled, with expensive branded clothing and products appearing all over town, such as wine made in Italy being stamped with the Cold Hawaii name. So they fought back, renaming it Cold Bali and making their own clothing from up-cycled 2nd hand clothes, as well as beer made from locally caught jellyfish that I really need to try sometime! It really was a punk rock design at its purest.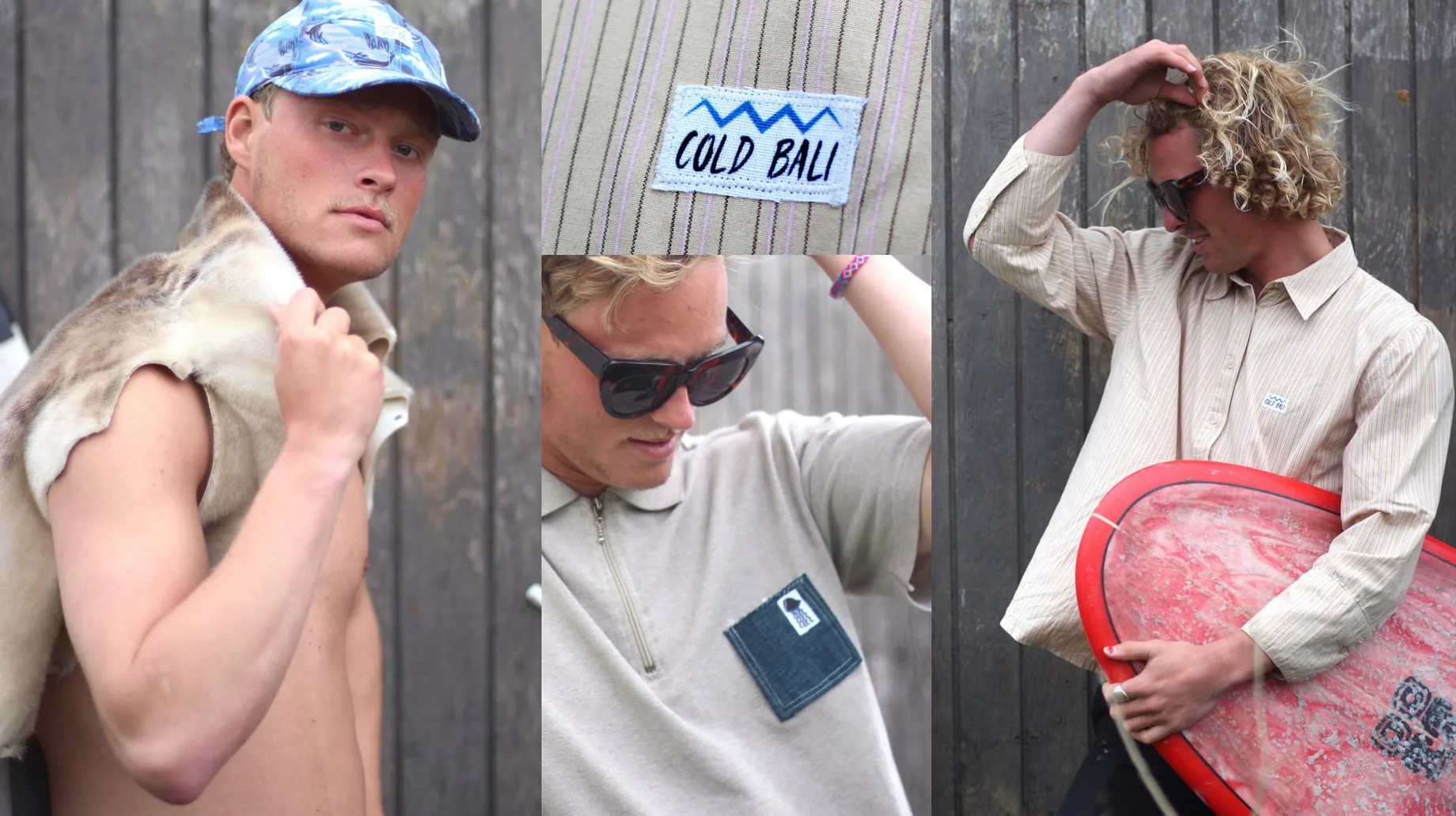 Jellyfish beer: facebook.com/watch
What pieces of work are you most proud of?
There's a few pieces that spring to mind. The first is a poster I did last year for the Outside Lands Festival in San Francisco. I wanted to create a design that reflected the diversity of music featured at the festival, so created a bold typographic design using a different style for each letter. All the elements were handcrafted out of paper, using a range of layers to add interesting visual depth, and then photographed in my studio, edited and artworked together to create the final poster design.
I was really happy with the final product and the print went down really well, selling out over the weekend. I later also saw it pop up on the walls during a scene in the show Silicon Valley – That was super surreal!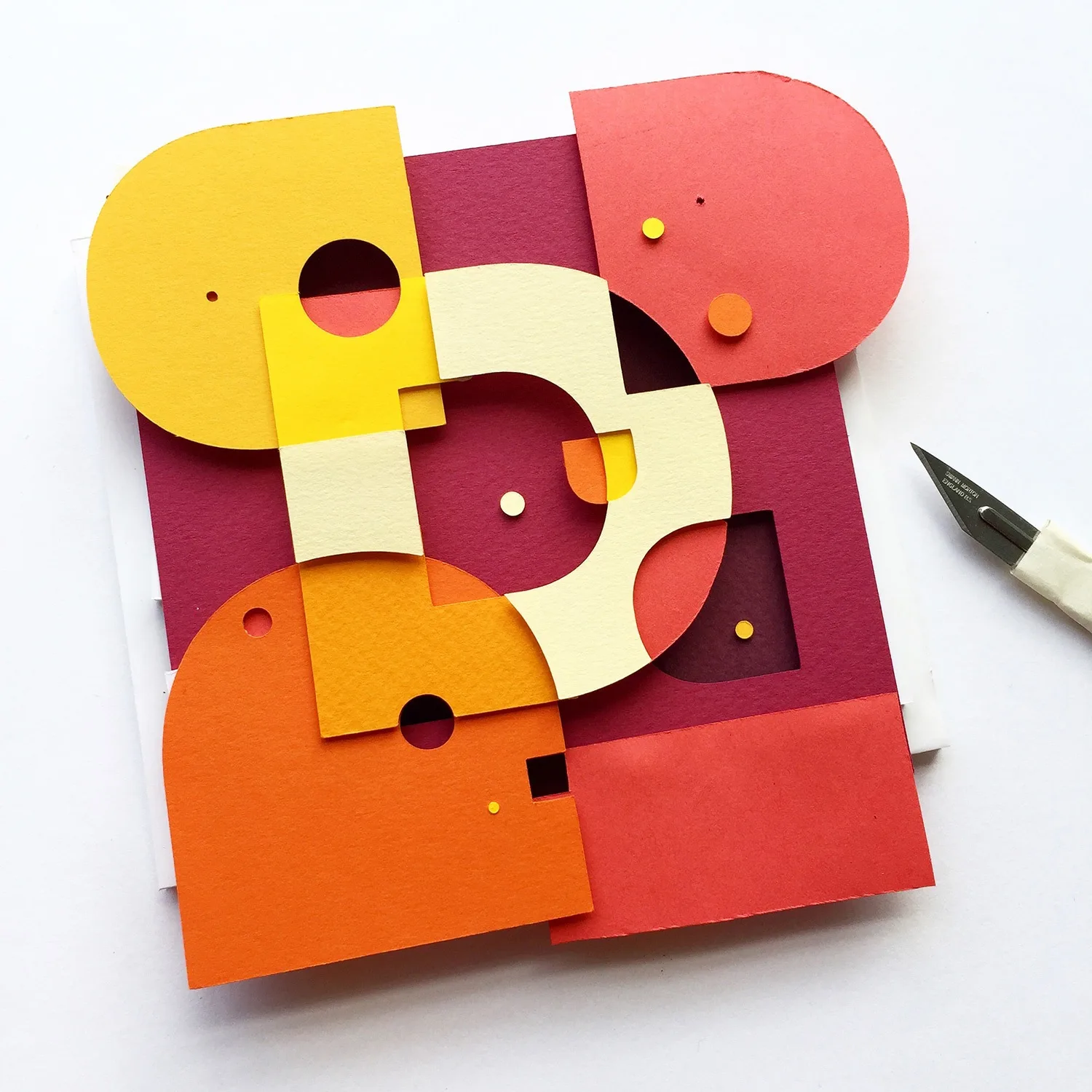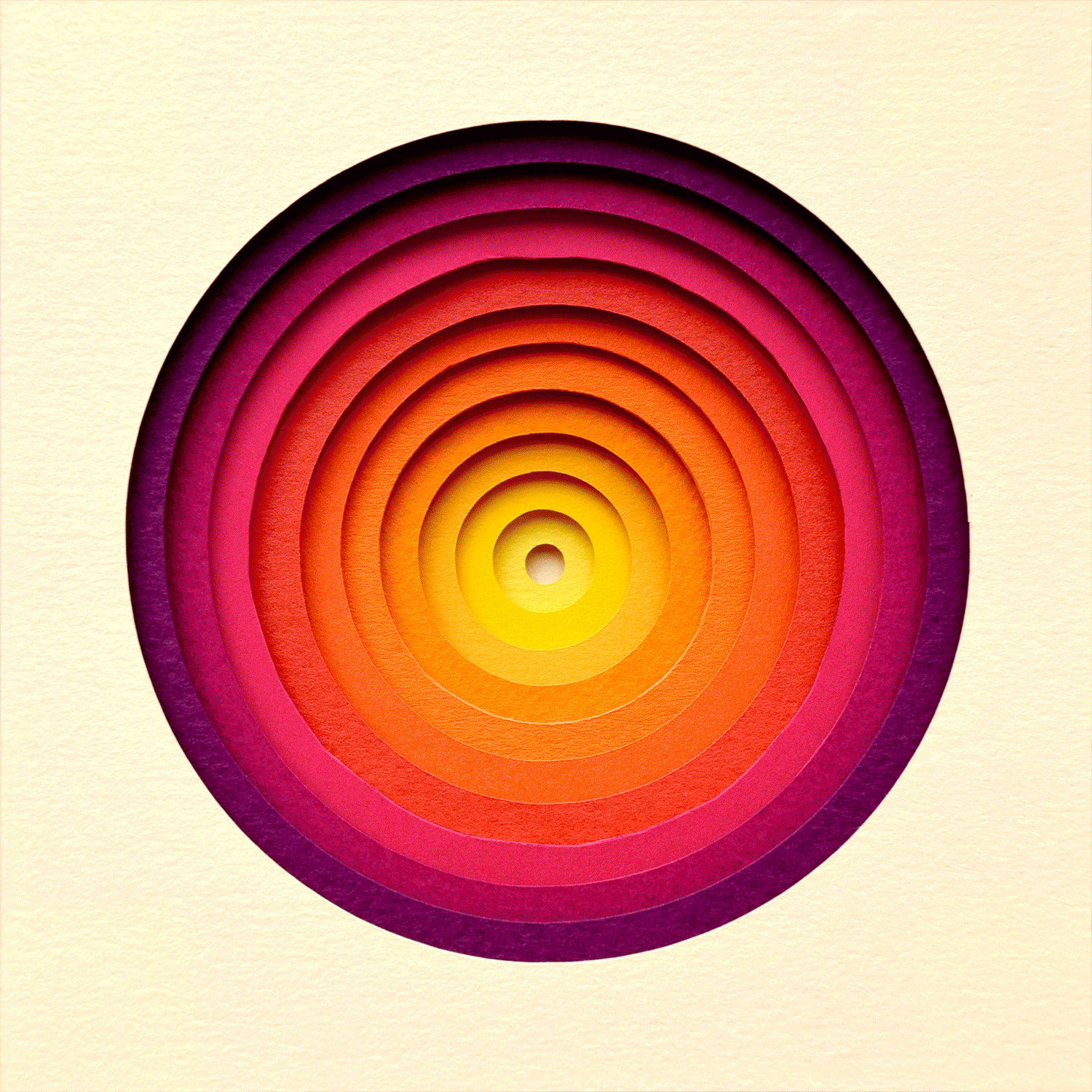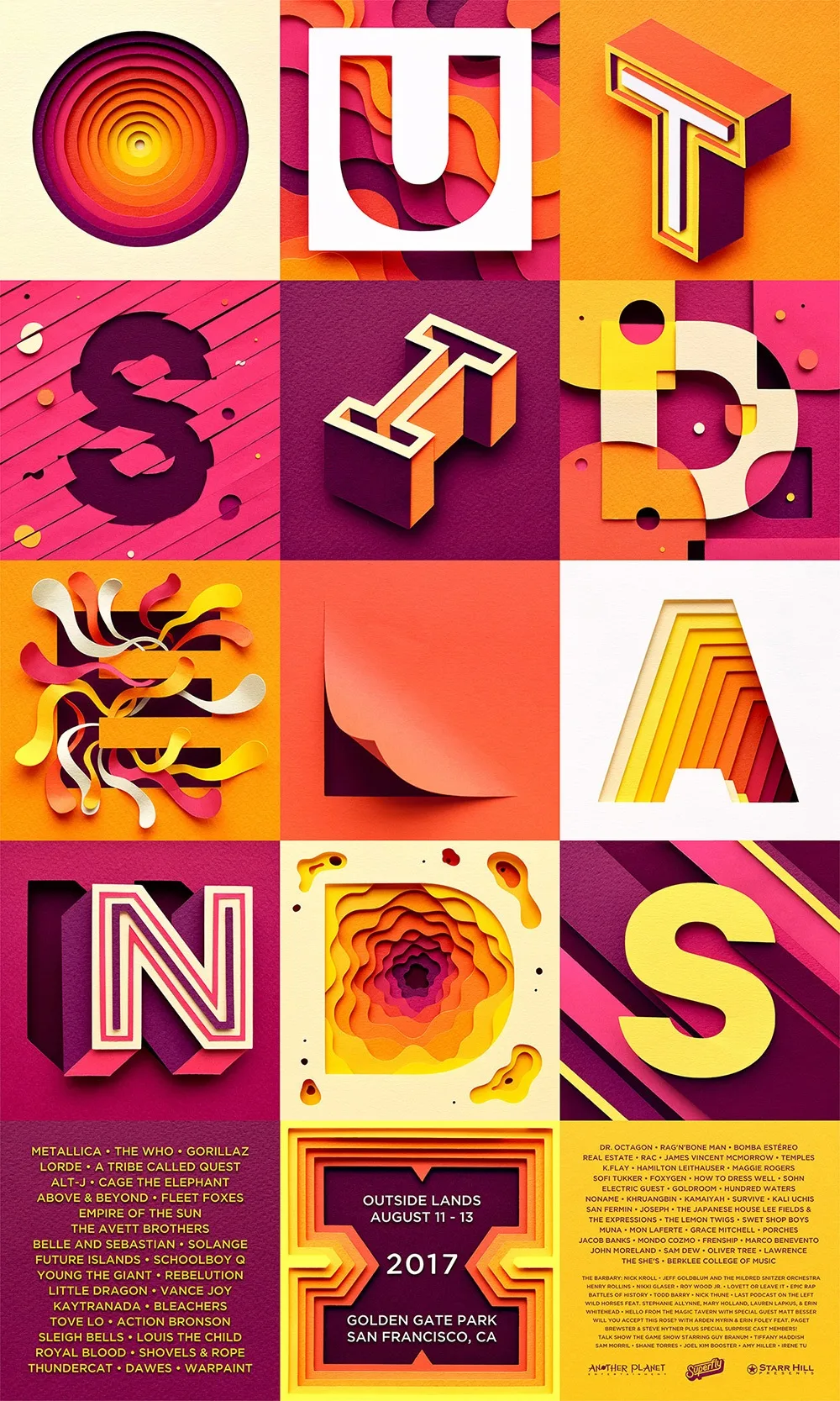 I'm also really proud of a personal film I recently worked on with sound design studio Mount Audio and photographer Stephen Lenthall. It came off the back of a personal series we worked on with Stephen titled Shadow Spaces, where I created a series of miniature architectural paper spaces, using light as a map to shape each form. The structures were built with simple white paper, and shot with super hard lighting, giving the nice contrasting light and dark.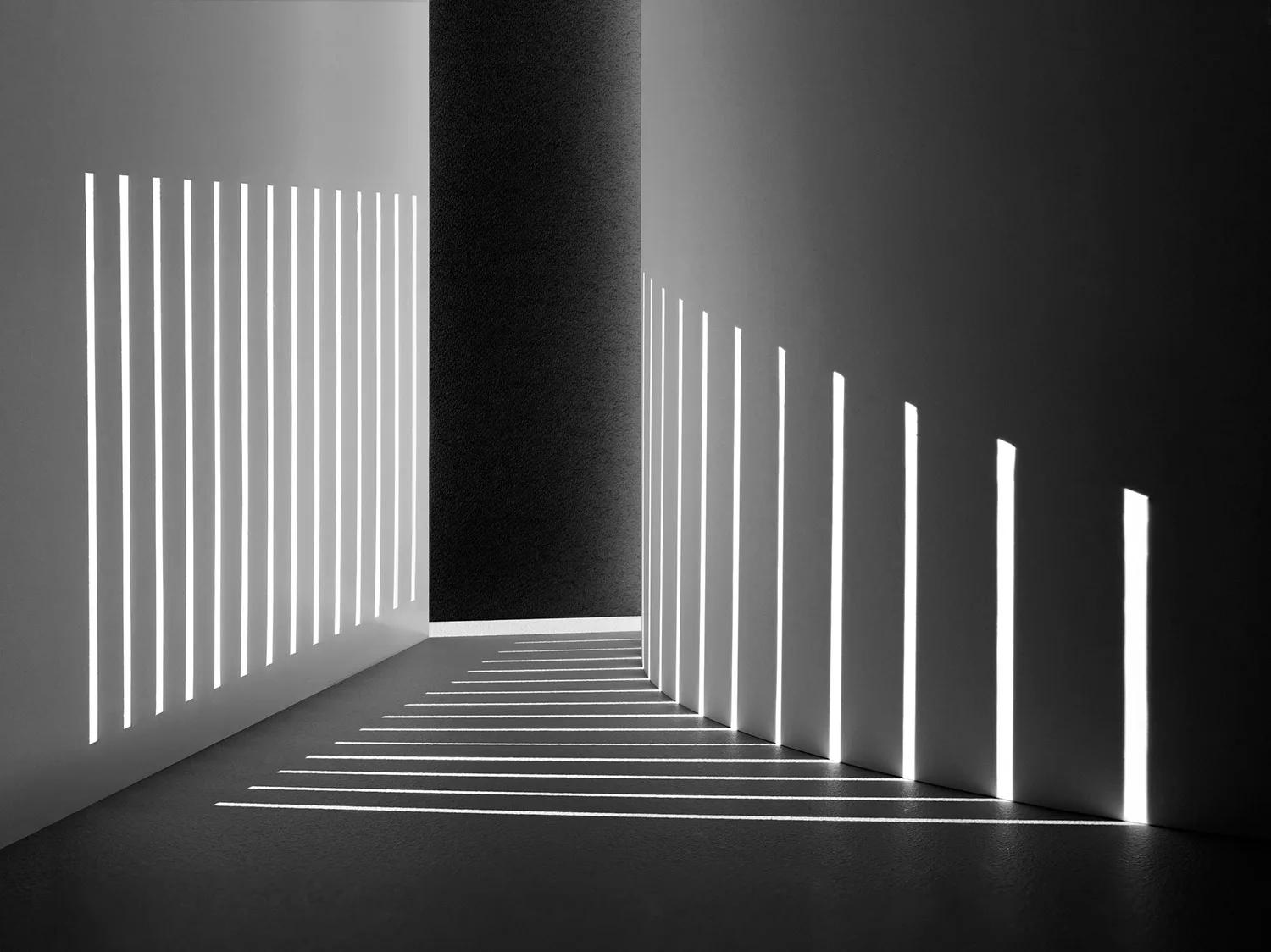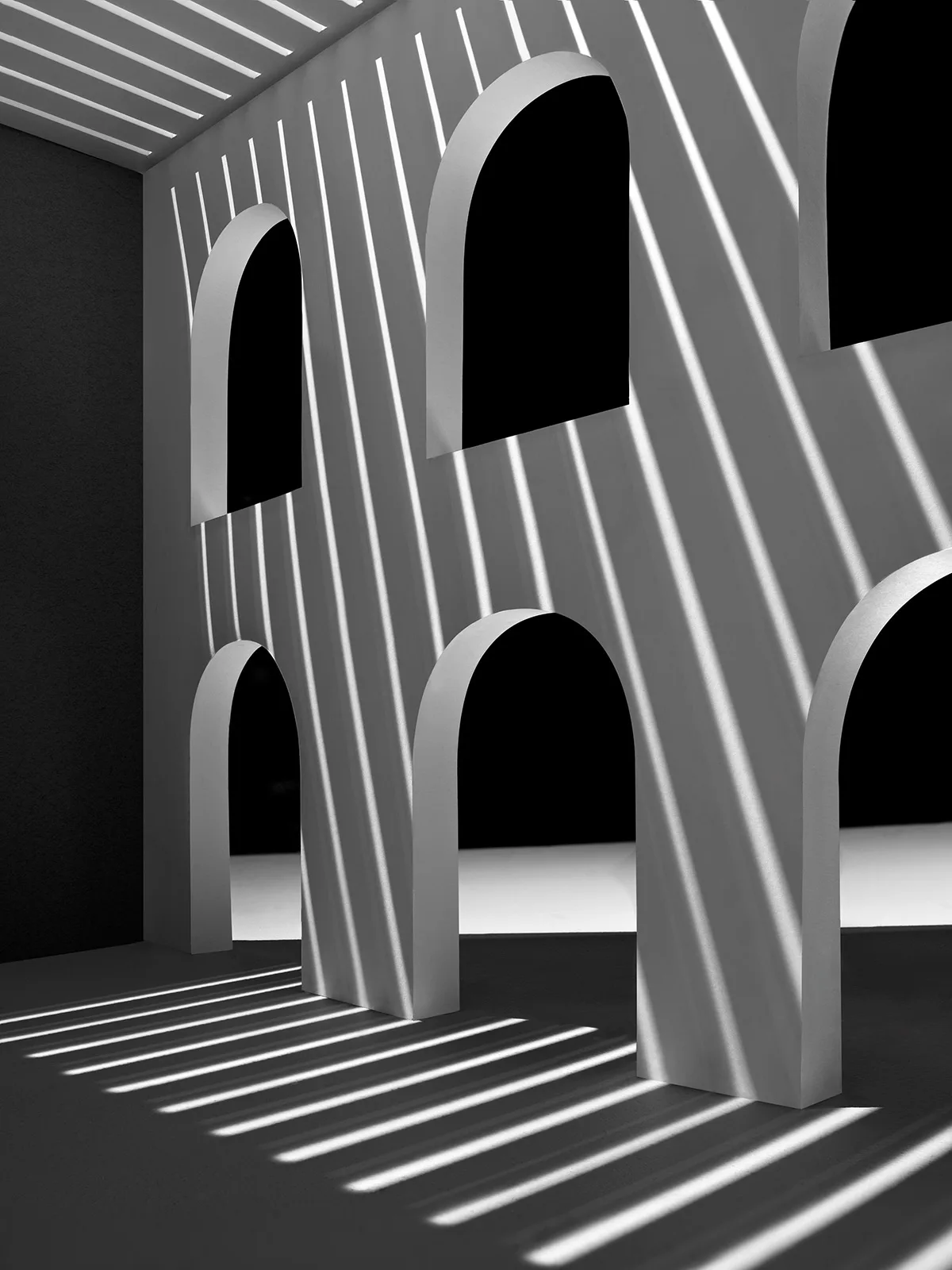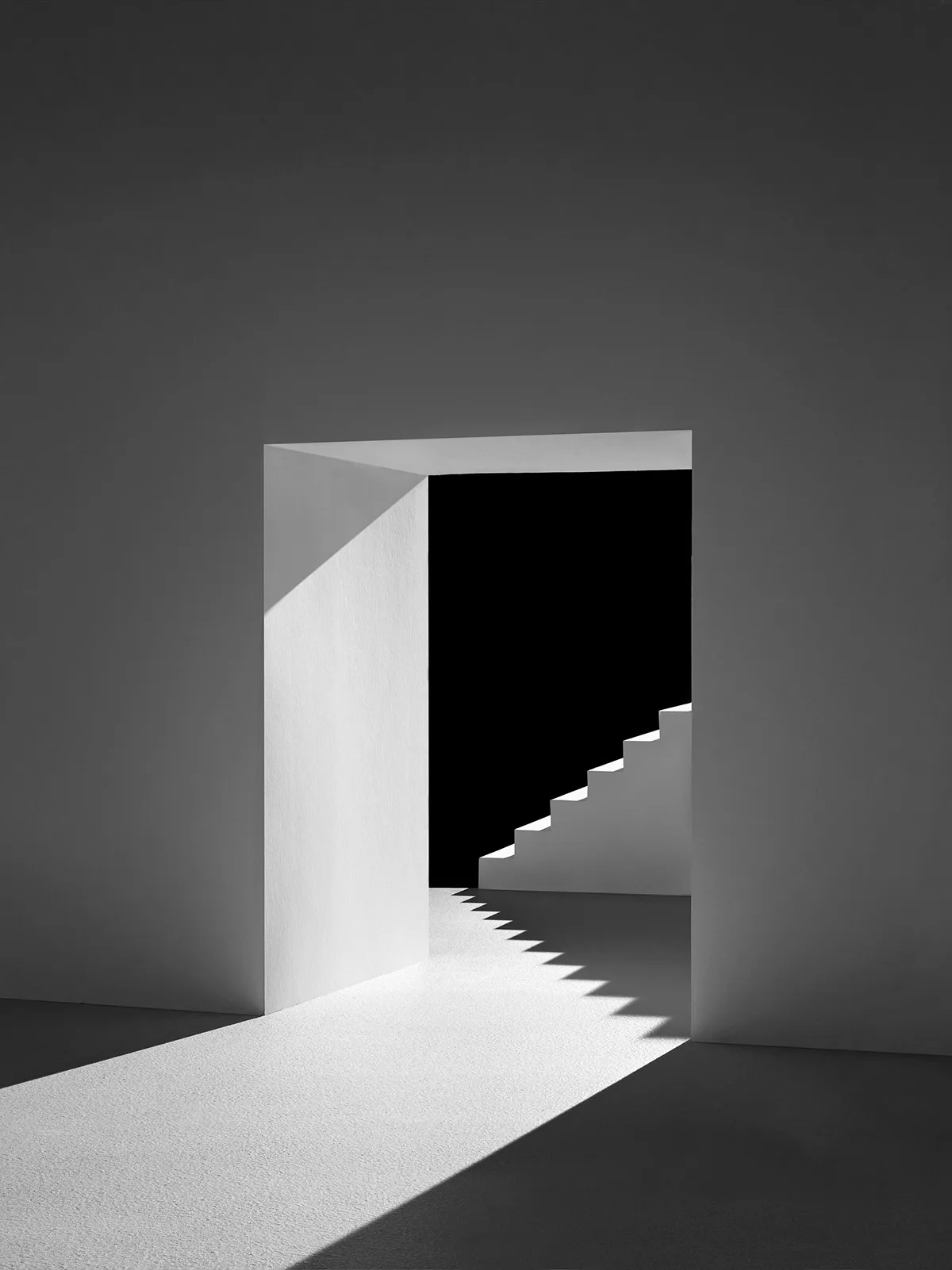 After we'd completed the series we were contacted by Mount Audio to see if we'd like to contribute to their 'Forms' series, where they were asking artists to create short exploratory films that they would then score. Stephen and I saw this as a chance to develop on the Shadow Spaces series, include some nice subtle pans and zooms to give a fuller feel for the spaces we created. That led to Forms I – My first live-action motion piece: vimeo.com/237749921
What design challenges do you face at your company?
With my hands-on approach time is always an issue. There's a lot of different processes in making one of my artworks, starting with rough pencil sketches to get down my initial ideas. Then once a route is chosen I'll draw the design up digitally, refining the forms and adding in colours – I tend to do a couple of rounds of amends at this stage, giving the client a chance to input on the design and make amends before I begin making.
Then once the digital mockup is approved I'll use the drawing as a template for the paper cut artwork, cutting out all the individual elements and piecing them together using foam board, card and white-tac to add depth. The final artwork is then photographed in my studio using natural light and the images are edited and retouched in Photoshop ready for final delivery. So as you can see it's a lot of work to create a single image, but it's a process I enjoy and over the years I've worked out a few tricks that help save time.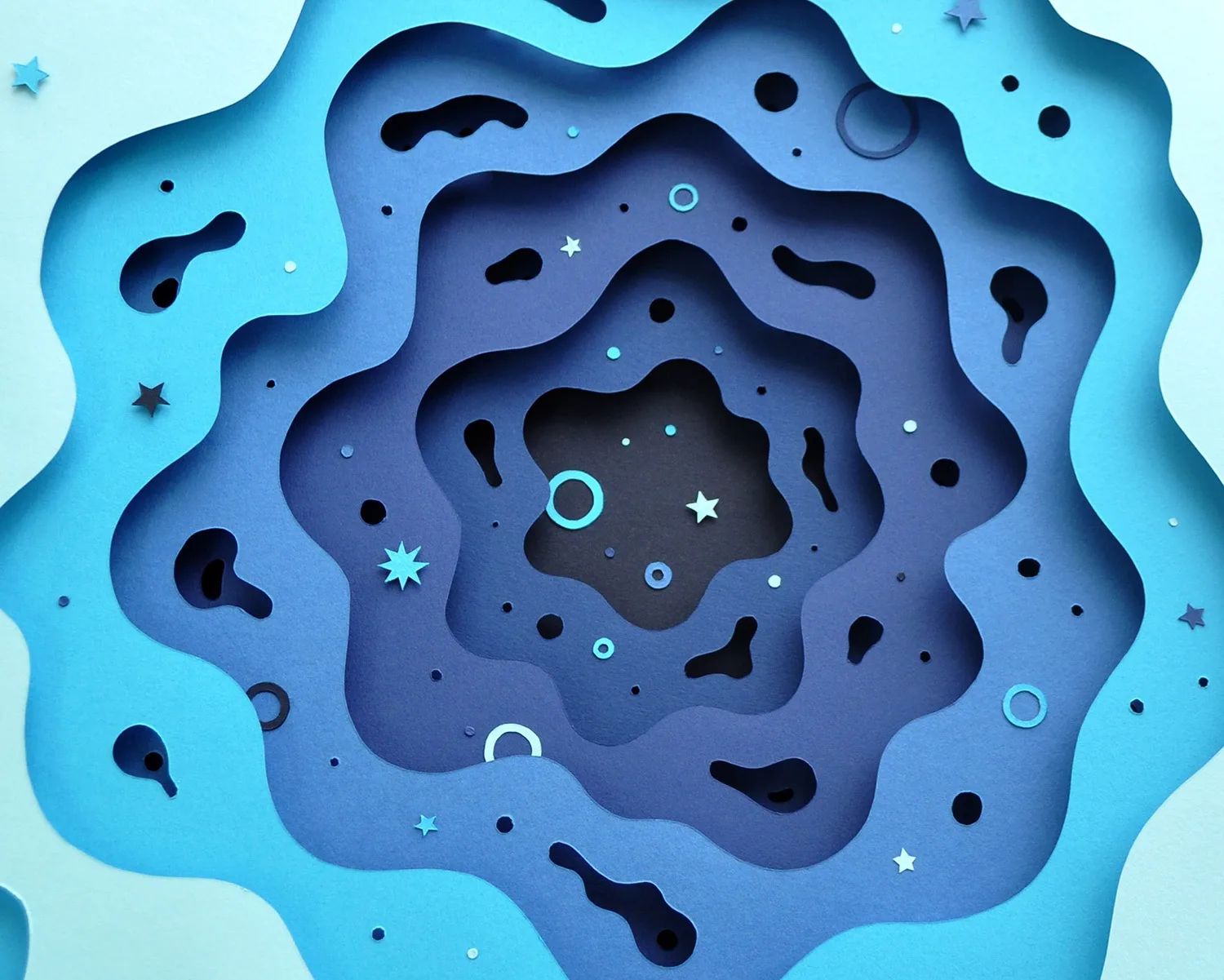 What music do you listen to whilst designing?
Any advice for ambitious designers?
There's a few tips that I always share with young and up-and-coming designers:
Be true to yourself and what you want to achieve as an artist. It's easy to be led down a path when you get caught up in the world of commissions, so it's important to take stock every now and again to have a look at where your work is currently and where you'd like to take it.
As a follow on from the previous point I've learnt over the years the importance of personal work. It's a great way of pushing your work in new directions and filling gaps in your portfolio if say there's a certain area you want to explore. But it's also just very good for the soul to be able to create something fully of your own choosing. I always try to have at least one personal project on the go alongside my commissioned work.
The projects that scare you the most are the ones to take on. It's a sign that you are being pushed out of your comfort zone and I think that's a really good thing, to make sure that your work doesn't become stale. I worked on a large window display job a few years back for Lush where I was asked to create 15 window displays for their stores around Europe. It was a huge job, but by bringing in the right people and breaking the job down into simple steps we were able to make it work.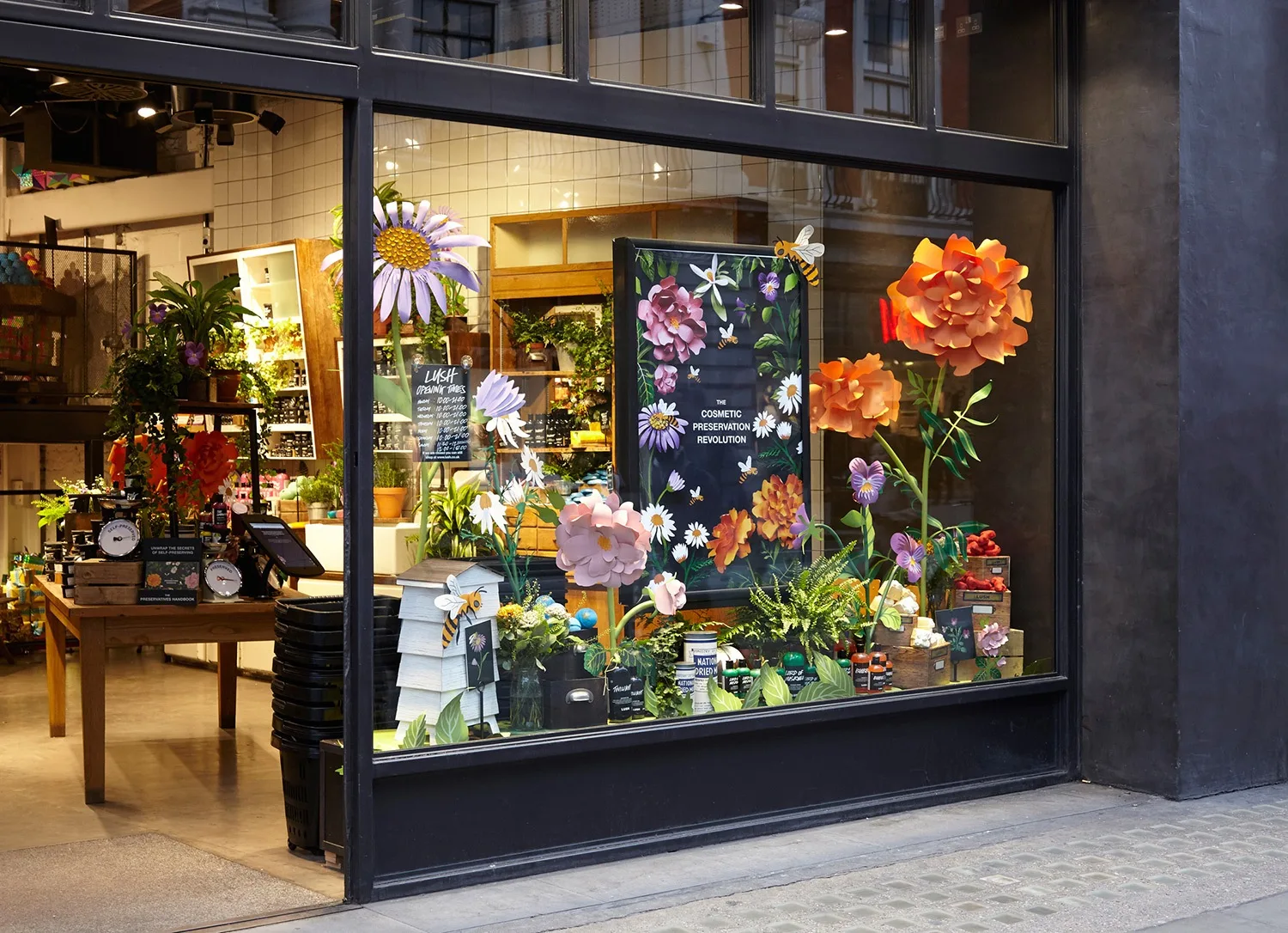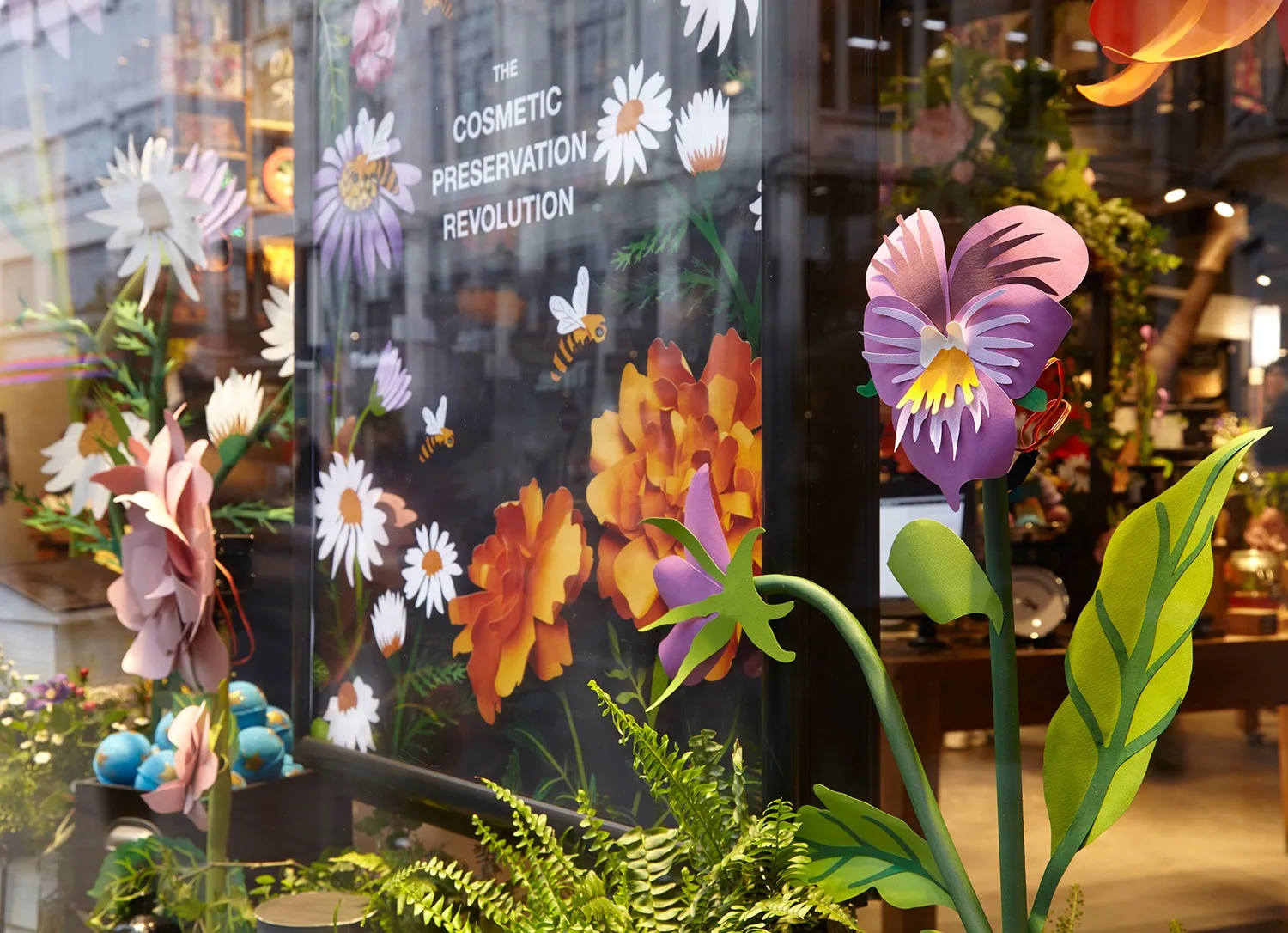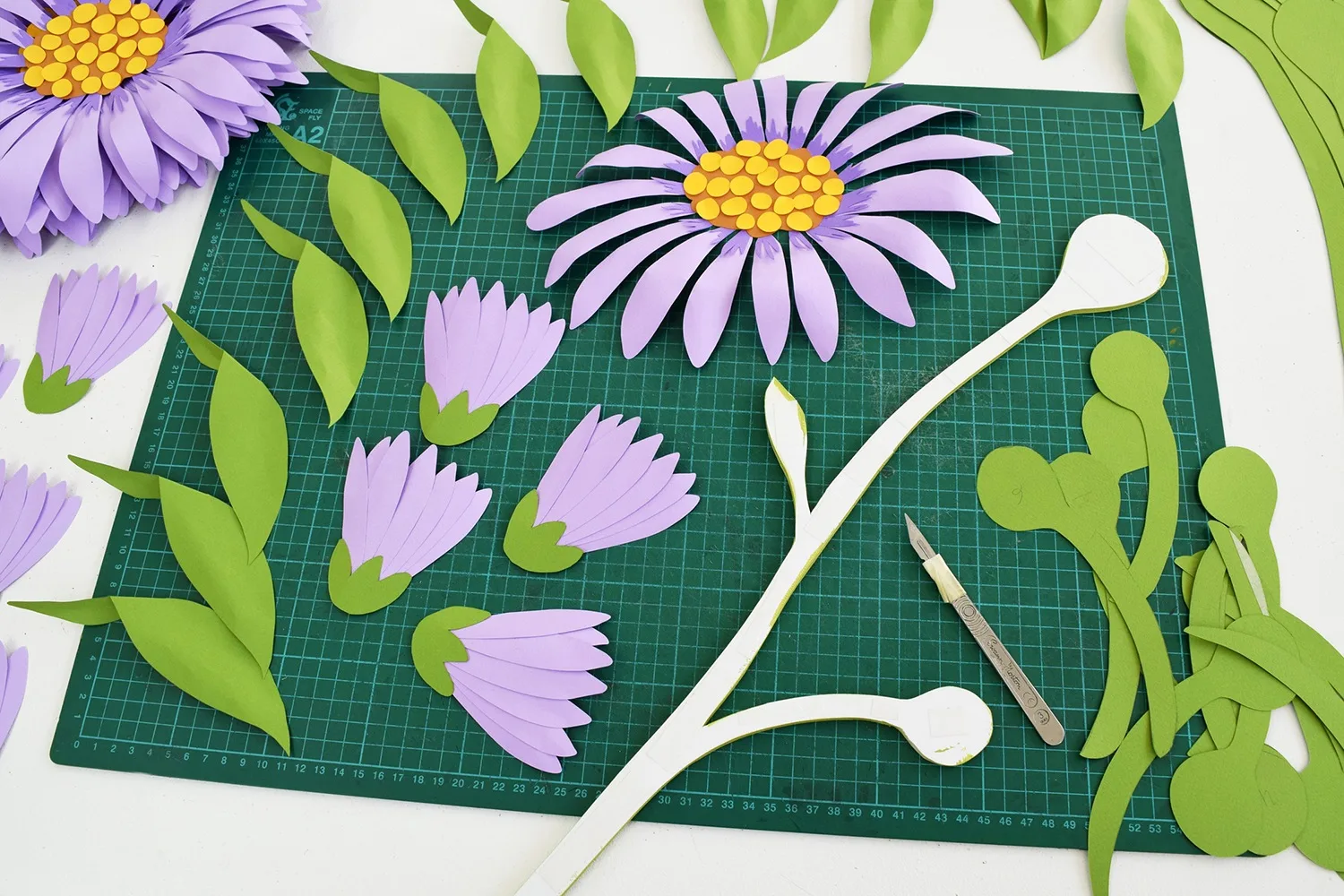 As I've already mentioned collaboration is a great way of pushing ideas into new places. Also if you are stuck for a solution there's never any harm in asking for help from another creative who might be more skilled in that area. For example I often bring in photographers to collaborate on projects when things become too complex for me to handle by myself. That then allows me to focus purely on the image-making in the knowledge that the photography is in safe hands.
Reach out to people and make personal connections. Sometimes people are scared to reach out to clients and creatives they admire, but I'd always recommend people to go out and try to meet as many people as they can. Clients seem to appreciate your work even more when they can put a face to the names and you can then show them your passion behind the projects. Reaching out to creatives you admire is a nice way of finding out more about their work, and might possibly lead to internships or collaborations. It's also a really nice way of building up a network, which is important in the freelance world to help keep you connected and to allow for support and guidance.
Have fun and keep experimenting!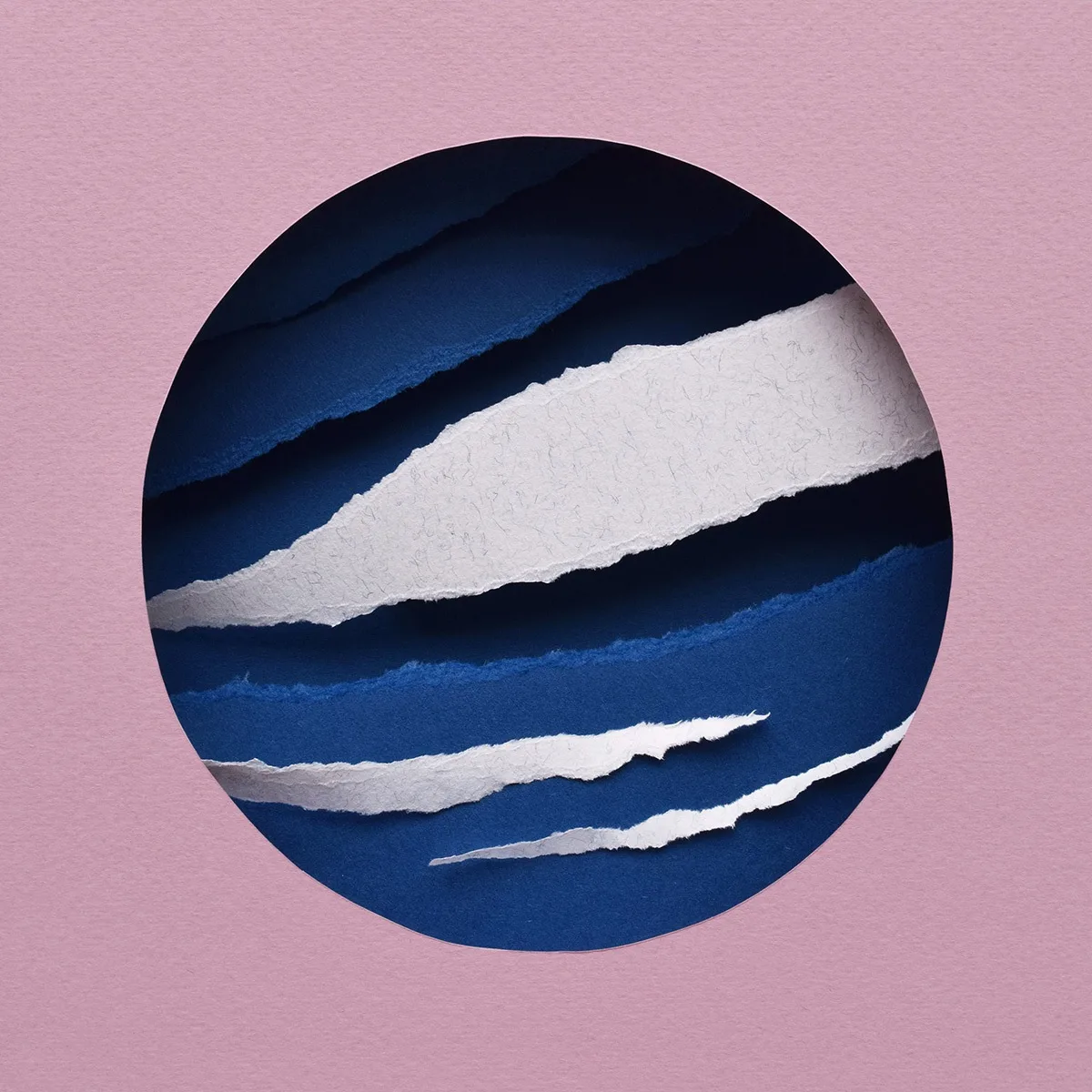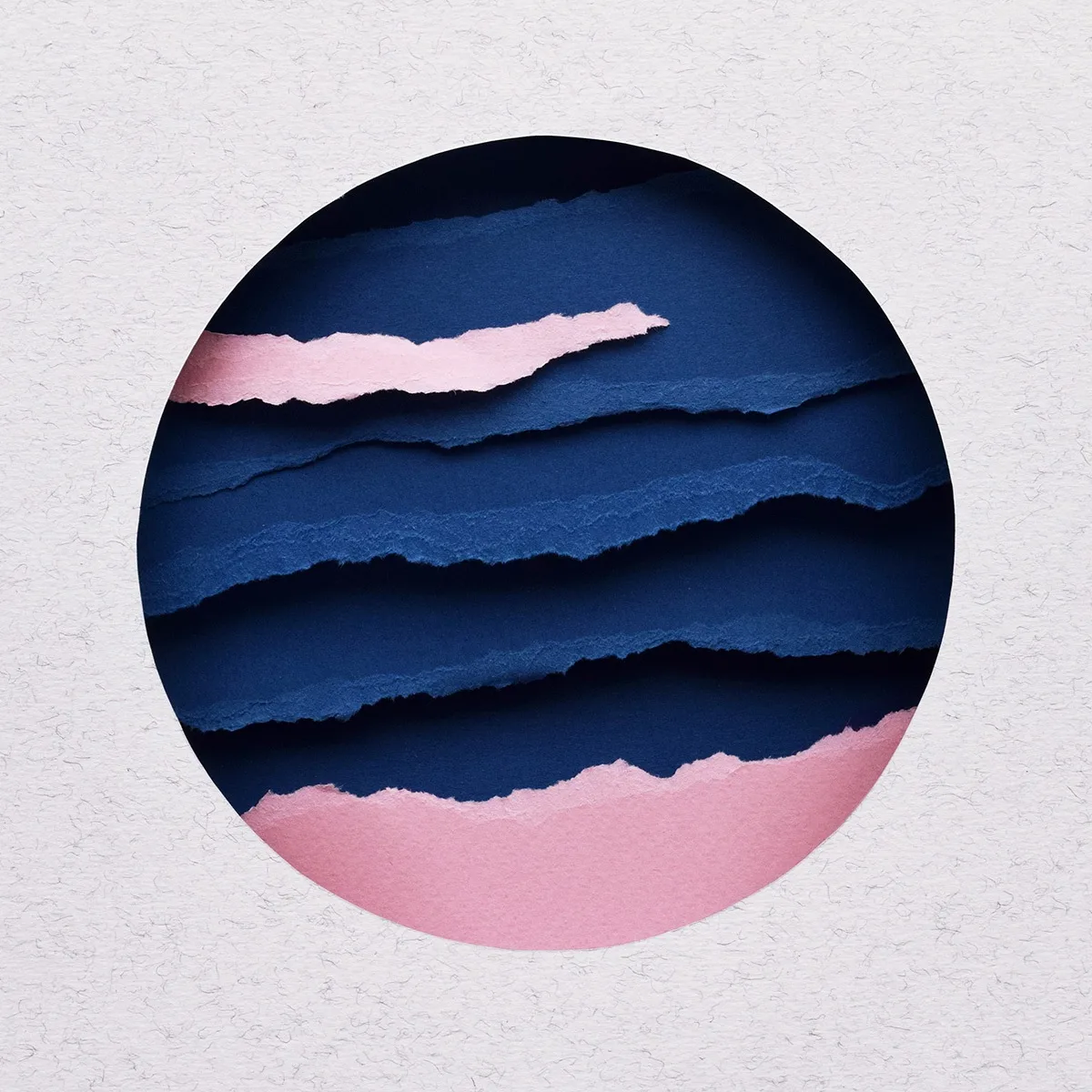 Anything you want to promote or plug?
Photos by Owen Richards: owenrichards.co.uk
Alongside my design work I also play in a band called Modern Technology with my design pal Chris Clarke. We're a London-based two-piece playing noisy punk music, tackling themes of political injustice, social anxiety, austerity and inequality – A great chance to vent, especially with all the political mess currently going on in the UK.
We recently released our debut EP and in an attempt to try to help those affected by the current political climate we decided to donate all profits to mental-health charity Mind and homeless charity Shelter – Two amazing charities who are really helping those who need it most.
Off the back of all of this we've started to put on some charity gigs under the name 'Human Worth', bringing together friends and other noisy bands we've met through the music, with all proceeds going to charity. The next one is on 6th December at New River Studios in London – Check out the event page for more info. The last show raised over £500 for charity and we're hoping to beat that this time, so if anyone reading this happens to be in London that night please do come along and have some beers with us and help out a good cause!