What led you into design?
I guess I've always wanted to be a designer, or more accurately, it's the only thing I wasn't terrible at and genuinely enjoyed in school. Being a designer isn't what I do, it's part of who I am. From an early age, it's the only thing I could imagine wanting to do every day so the fact that I can actually get paid for it makes me feel incredibly lucky.
I went to art college and studied graphic design at The University of Salford before landing my first job in an agency in Manchester in 2005. I was fortunate enough to work with a small group of really talented people who became my mentors for many years and taught me a lot.
The concept of the tech industry or product design simply didn't exist in the North of England in 2005 so I spent much of my early years refining my craft on editorial/print design, branding, and advertising. A few years later, when clients started asking if I could design a Flash banner, or edit a video, create a storyboard, animation, social media campaign or build a website, I just used to say "yeah or course" then frantically figure out how to do it on the job.
I have no idea how, but I remember somehow landing a few freelance jobs for an agency in New York. This was great for a young designer from a small town in the North of England who had only ever seen NY on movies. I had so much passion to improve and learn and the time zone difference basically meant I got to work two jobs so got double the experience which was amazing but exhausting. I did this until I joined Booking where I've been for the past 5 years.
What does a typical day look like?
I have a 7-month-old son so every morning starts a little different depending what mood he's in. Generally, I'm up at about 6 am to spend some time with him before getting ready for work.
I usually arrive in the office around 9 am. My commute is also really simple, a quick 20 min cycle ride and I'm there, which gives me roughly an hour to grab a coffee, check some emails and generally prepare myself for the day. I'm a bit of a coffee nerd so I have an individual pour over set on my desk to make my morning coffee which is kind of a morning ritual.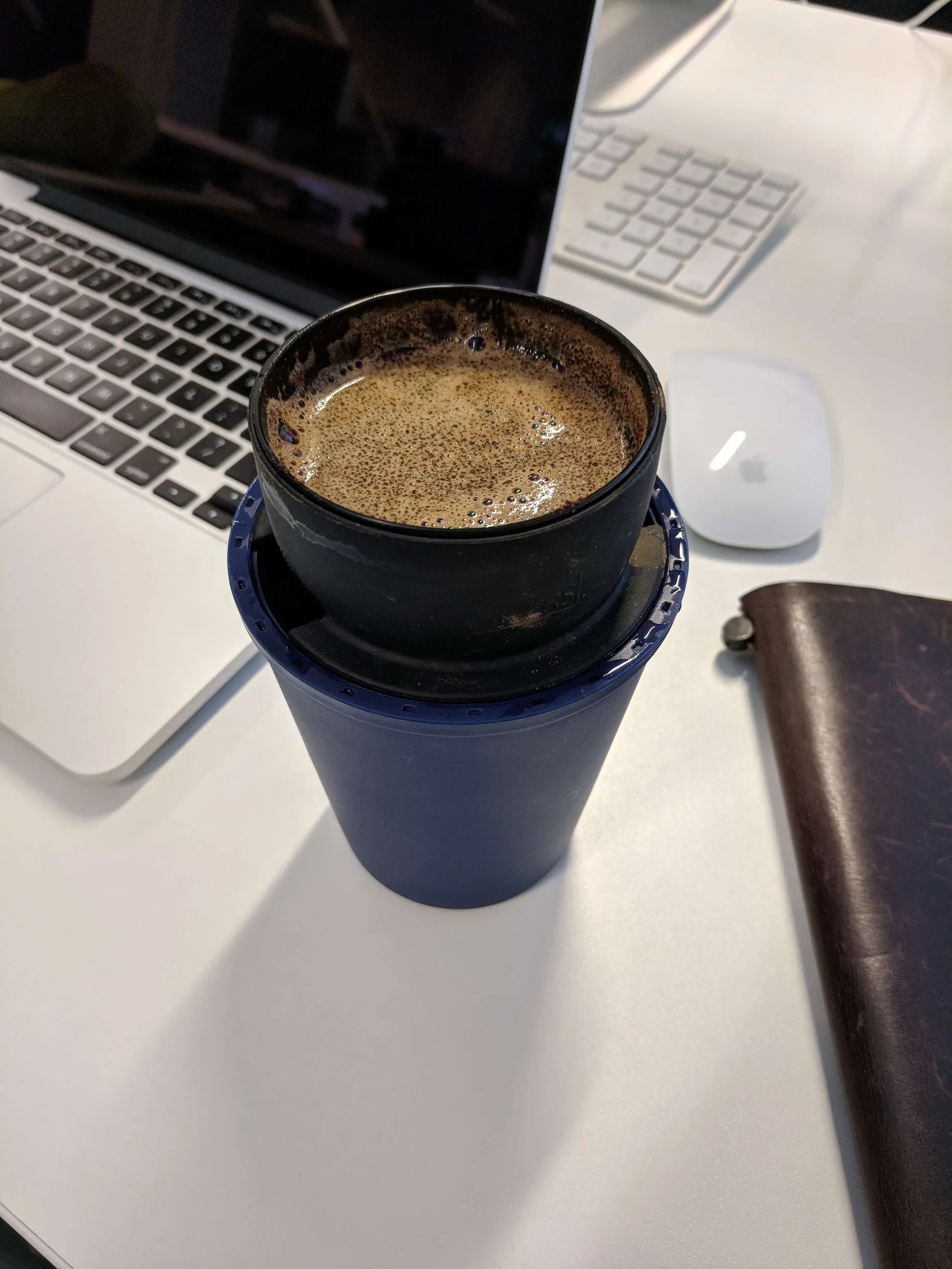 Given how varied my week can be, I don't really have a typical day, although I do split my week into sections which has really helped with my terrible time management. I have a couple of days blocked off for meetings, mentoring, design reviews, feedback and catch ups. A couple of days blocked off for focus and making stuff and a day that is a bit of a free for all to mix things up a little and keep things interesting.
What's your setup?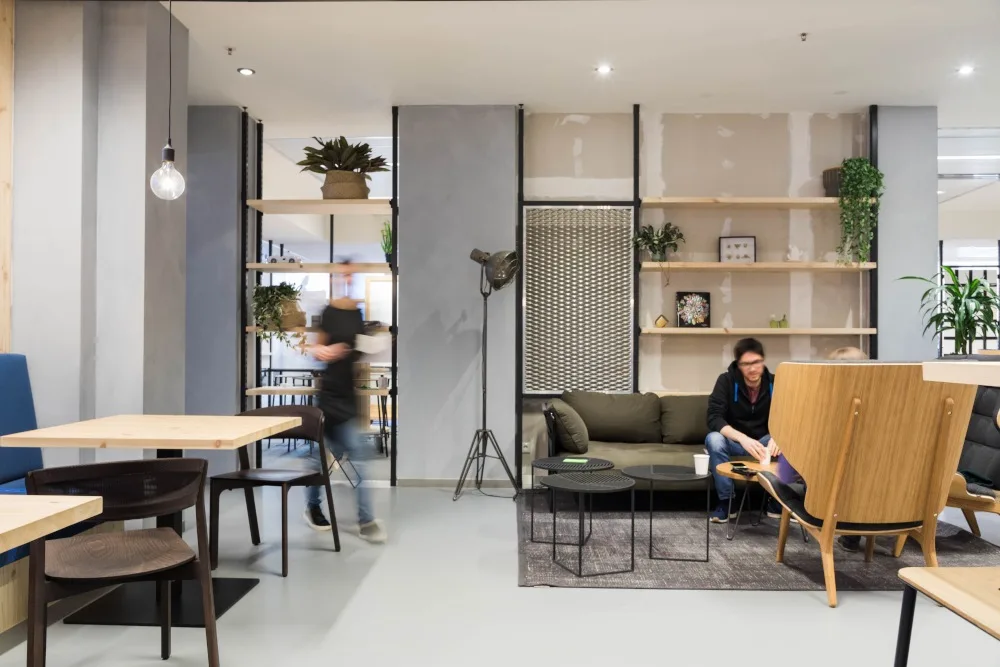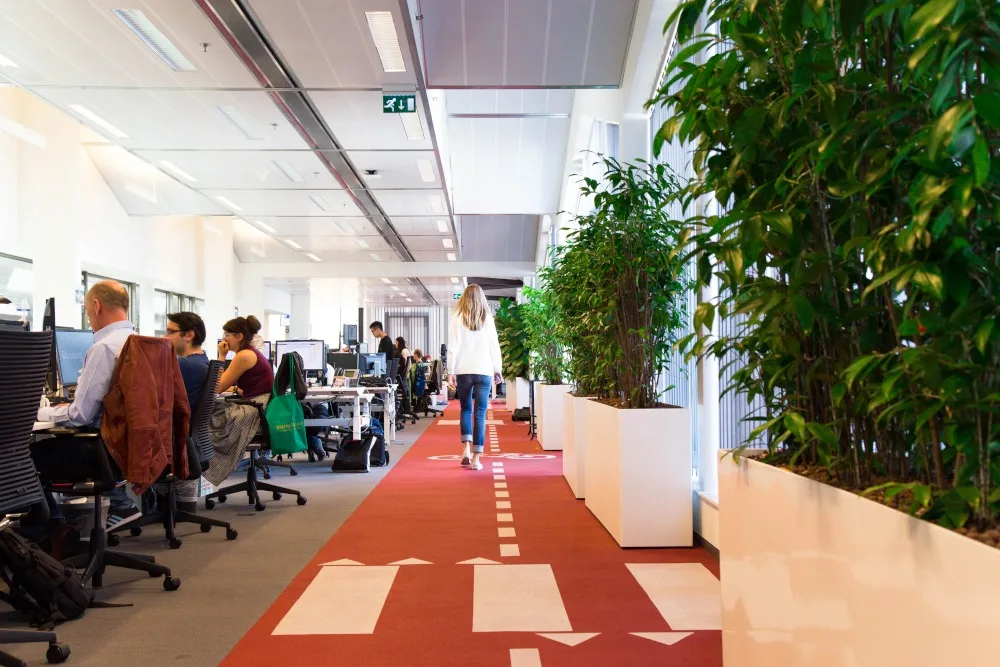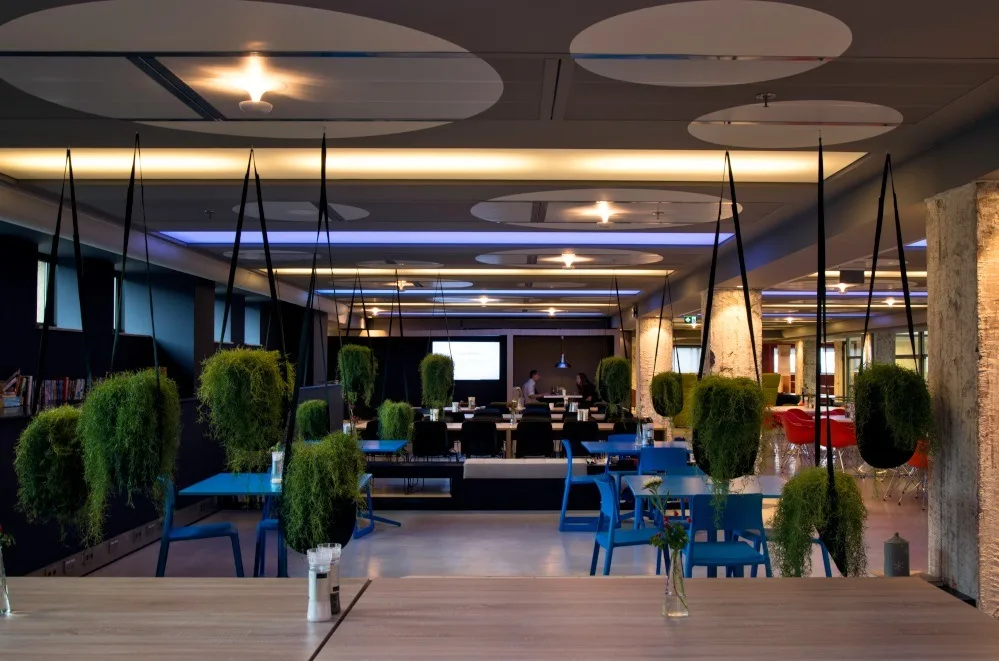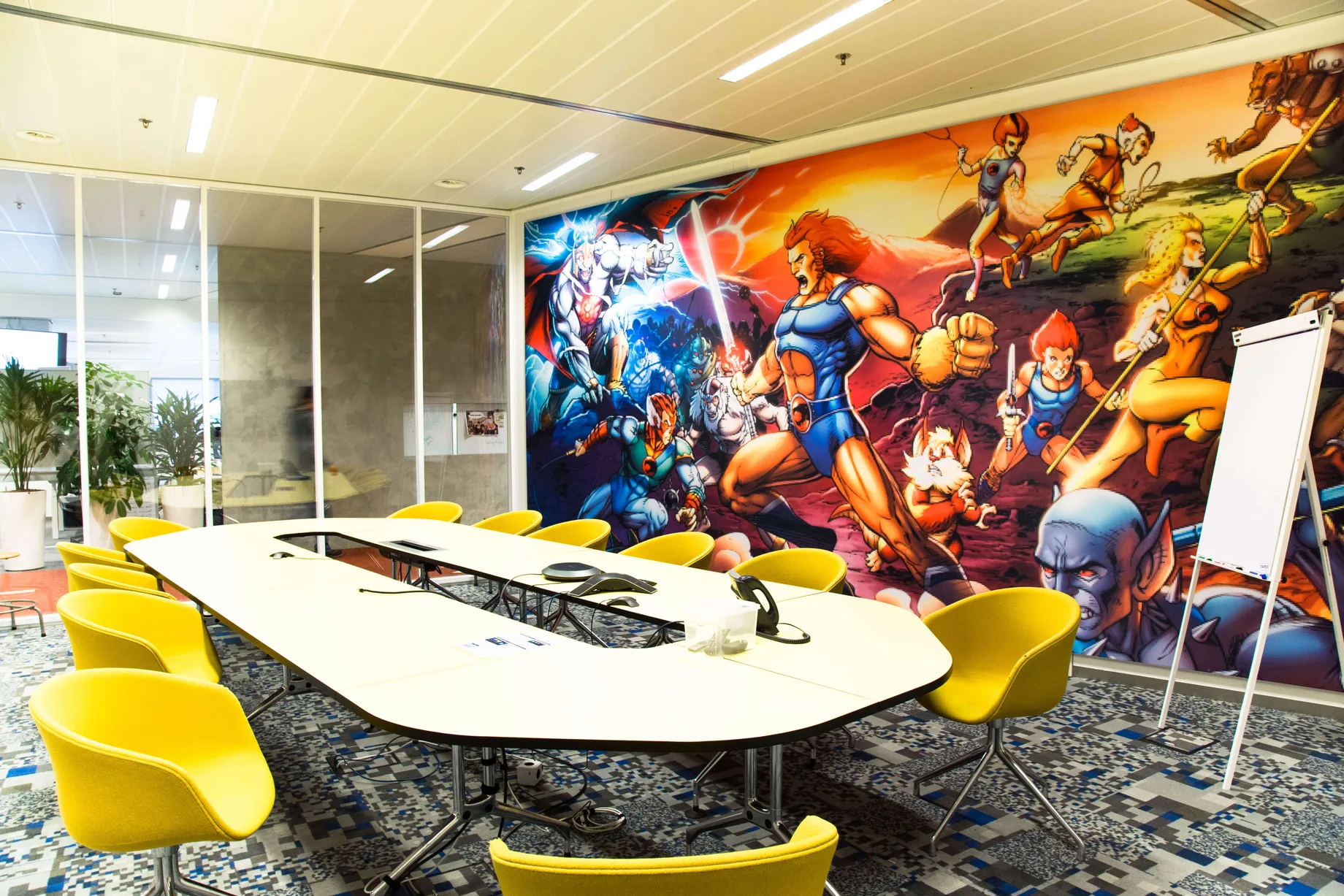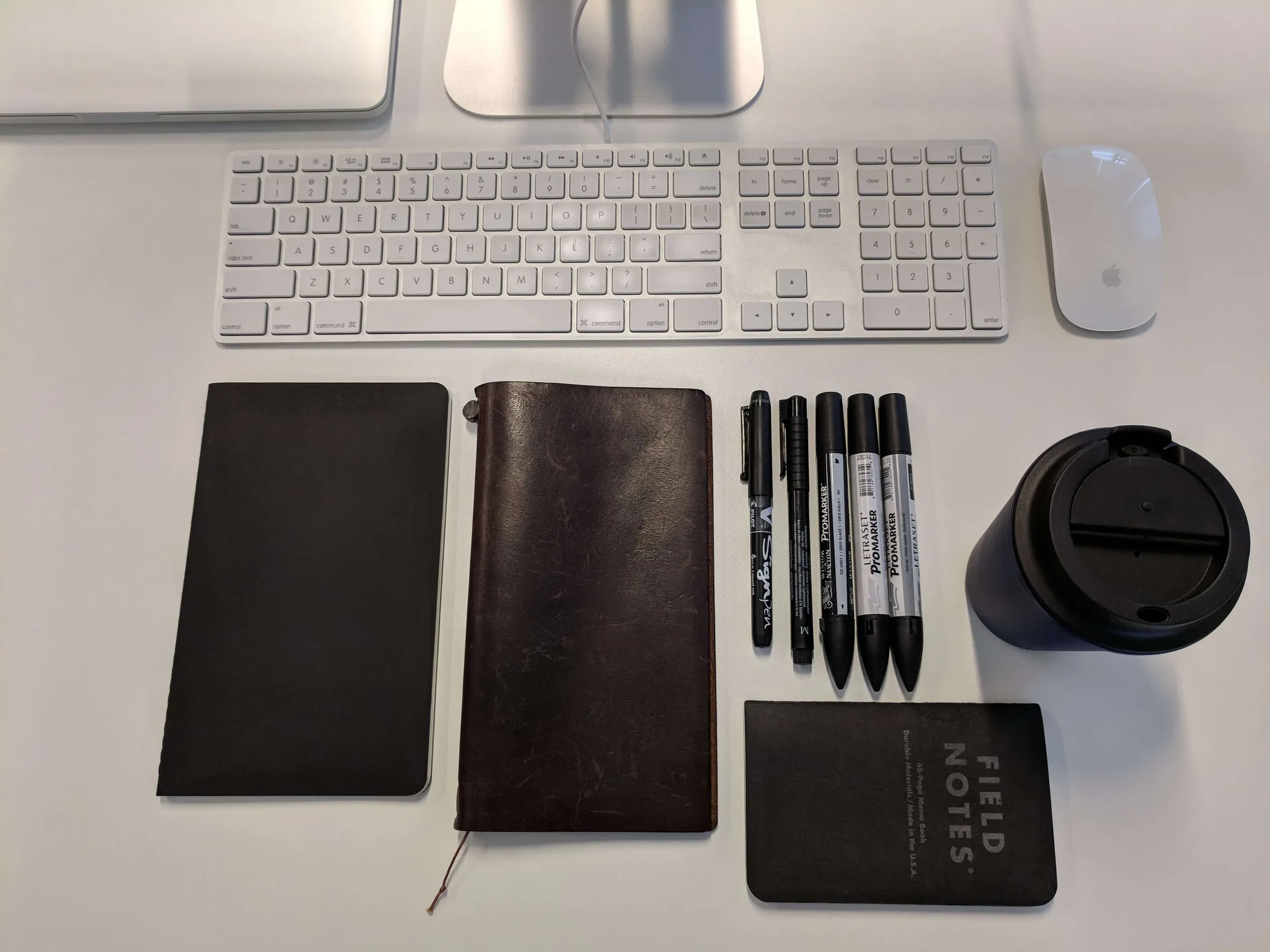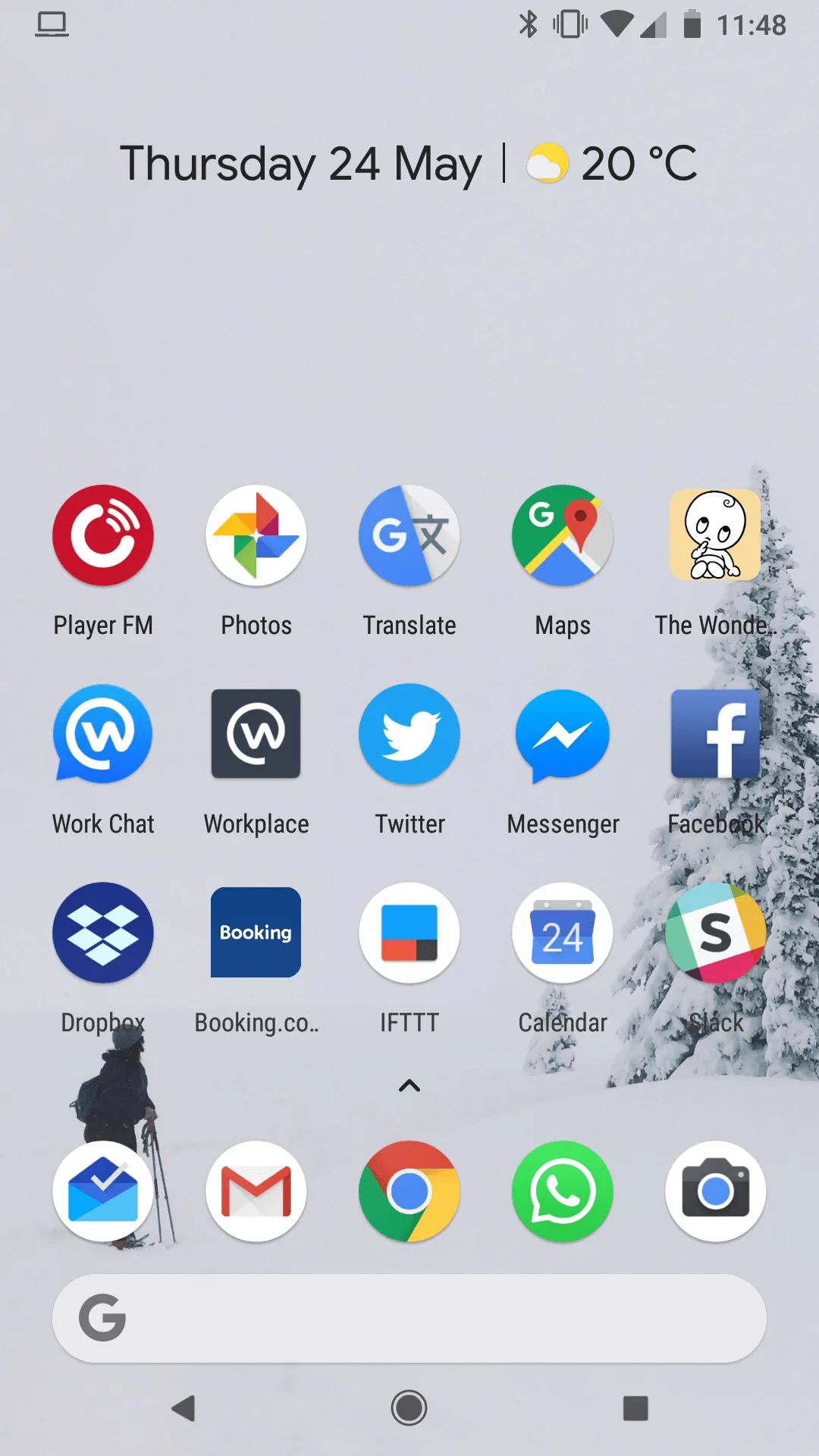 Where do you go to get inspired?
I know it sounds cliche but I tend to draw inspiration from everywhere and everything. I use different types of stimulus to achieve different results:
For specific design related stuff, I read online articles from places like Medium, Harvard Business Review, Under consideration, things I come across on Twitter or from the smart people I work with.
As a form of escape, I love to travel with my wife. She's my adventure buddy and we've been fortunate enough to see some pretty cool places together. I also love to walk our little border terrier, Chewie. He even has his own Instagram profile, @chewie_amsterdog, where I post on his behalf. To really switch off I usually to work out or go boxing.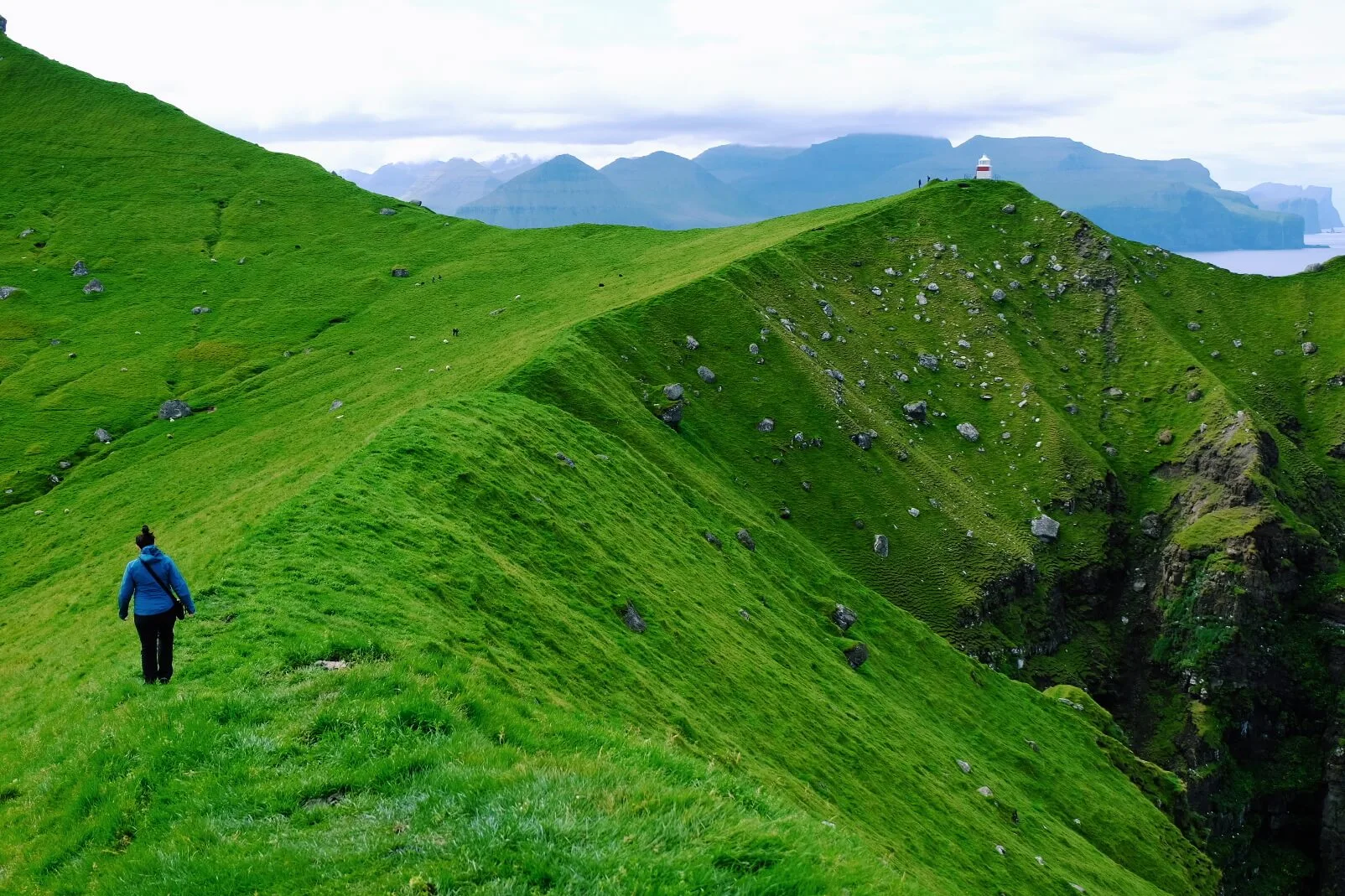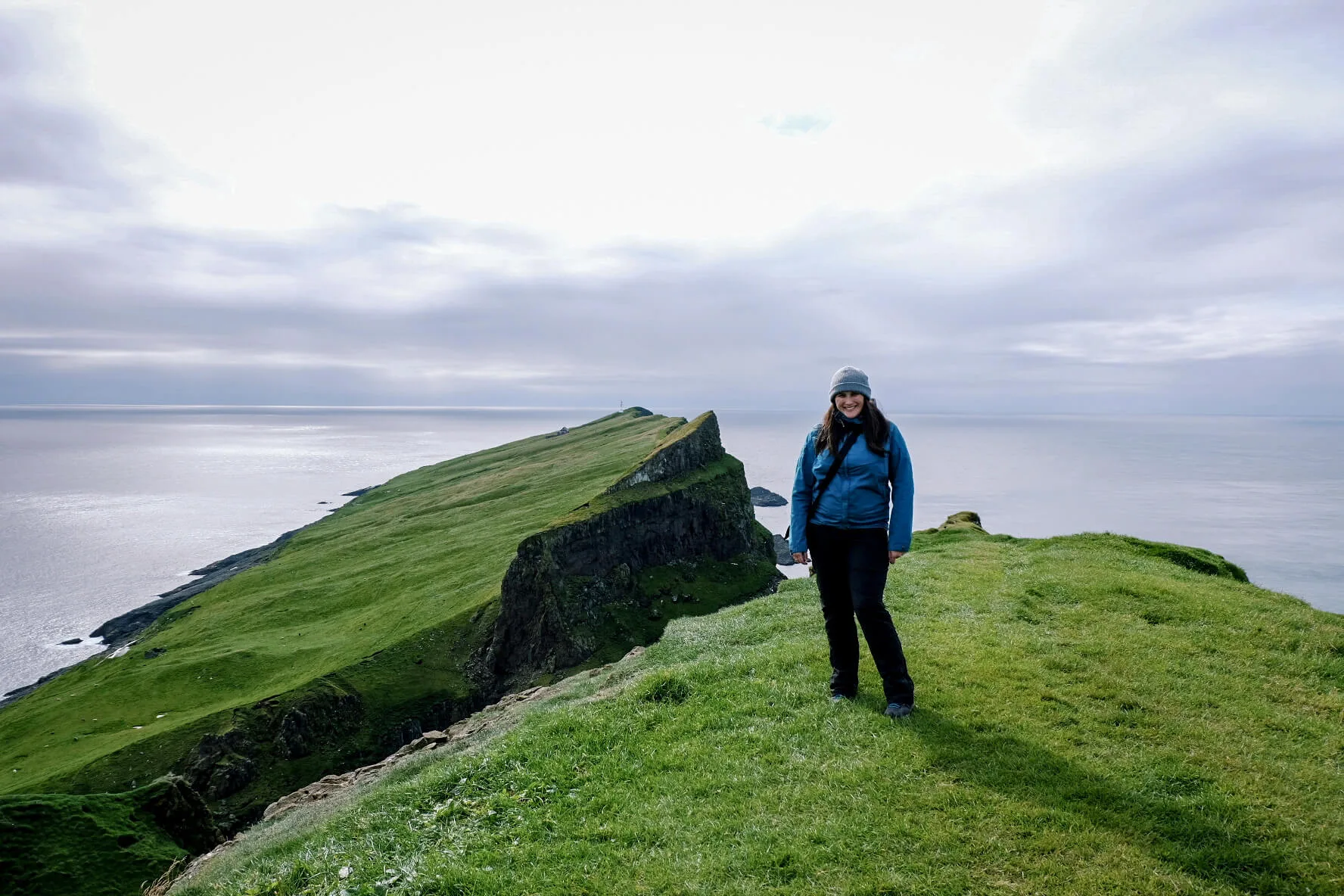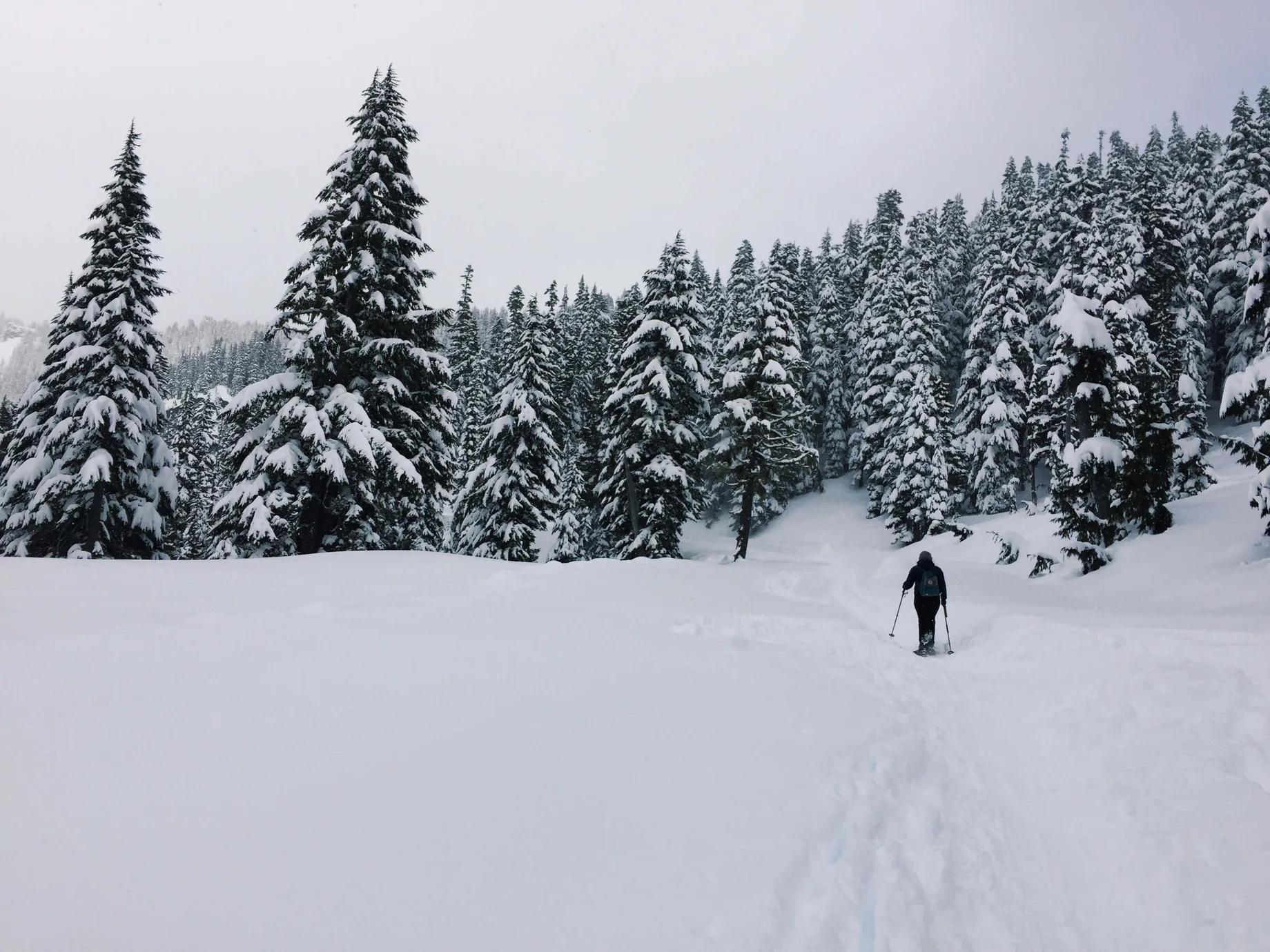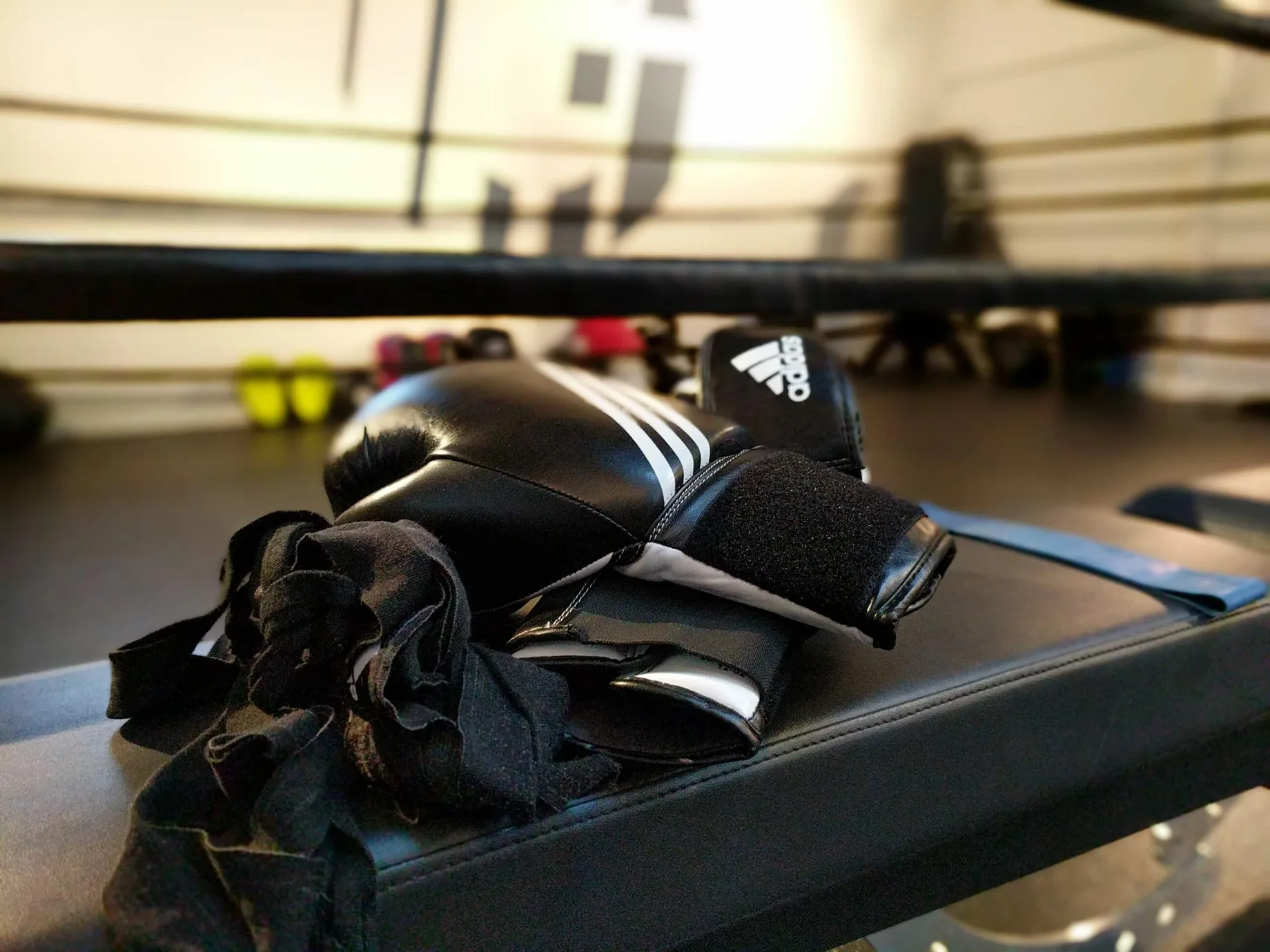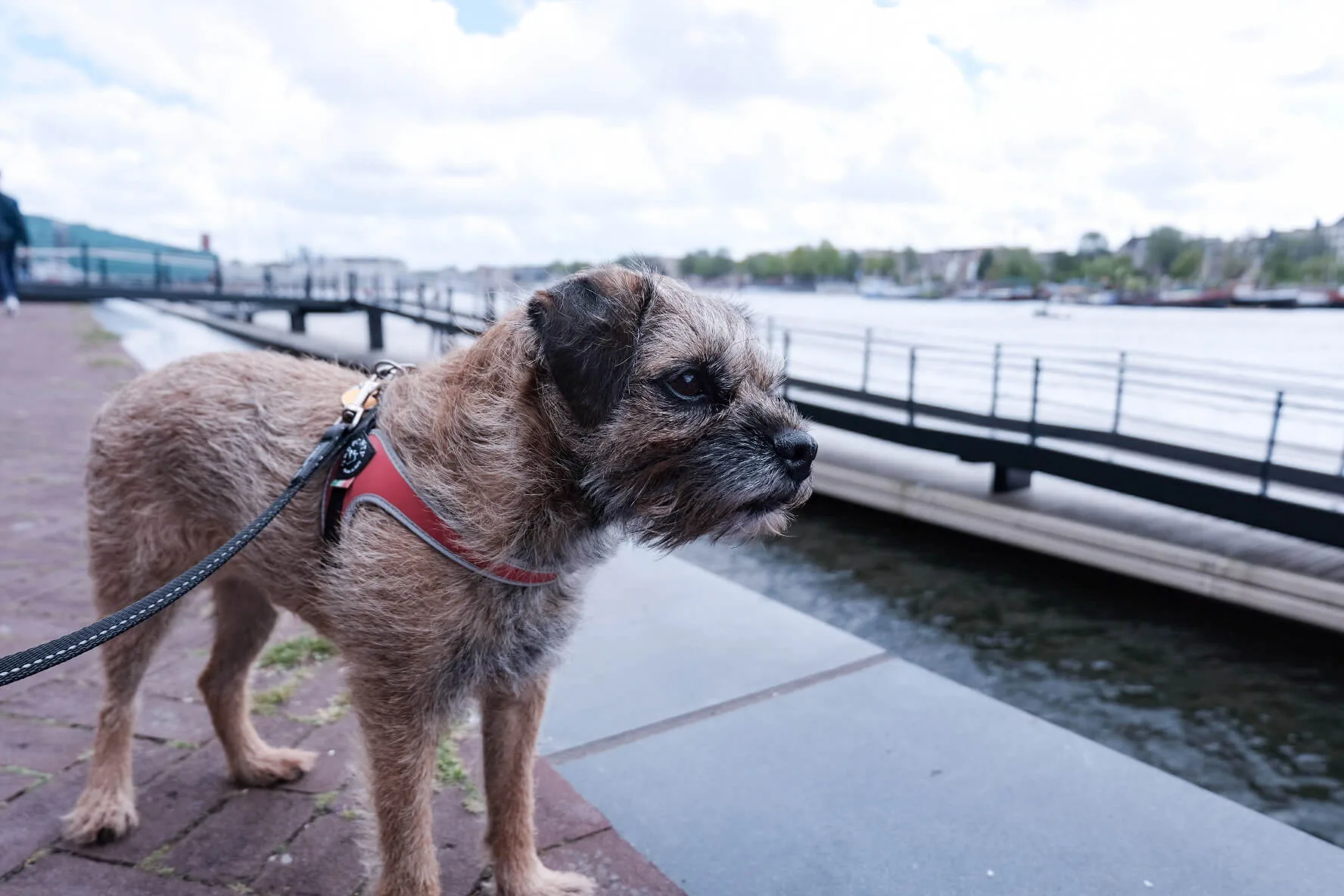 To satisfy my general curiosity I listen to a few podcasts like The JRE Experience, 99% Invisible or Reply All. We have a corporate account for Blinkist which is great for a new dad as I feel like I might never have the time or energy to read a book ever again. I also really enjoy documentaries about passionate people talking about their craft. The recent Chef's Table featuring Christina Tosi is so good.
What product have you recently seen that made you think this is great design?
I've been using Monzo a lot recently and my experience as a whole has been excellent. From the service they offer, to the interaction and UI design of their app, down to the design of their physical card and tone of voice, I think they get many things right. They're also breaking into the financial and banking industry which I think is ripe for disruption. Definitely one of the areas where some of the most exciting product design and development is actually happening.
What pieces of work are you most proud of?
The piece of work I'm probably most proud of recently is actually an internal tool for our Booking Design System.
We have a really diverse design and development team at Booking with a variety of workflows. We really wanted a design system that wasn't just reference material on a website, but actually integrated seamlessly into a designers or developers workflow whatever feature, product or platform they're working on.
We wanted to be able to deliver our design system in a way that felt like a natural companion for designers and developers, so we built a mac app which allowed us to incorporate a bunch of really useful interactions. You can drag components from the tool directly into Sketch, drag SVG icons into the code editor, switch between platform and product and it has an accessibility checker for colors amongst many other things. You also get the UI, code and documentation all in one place, right at the time you need it.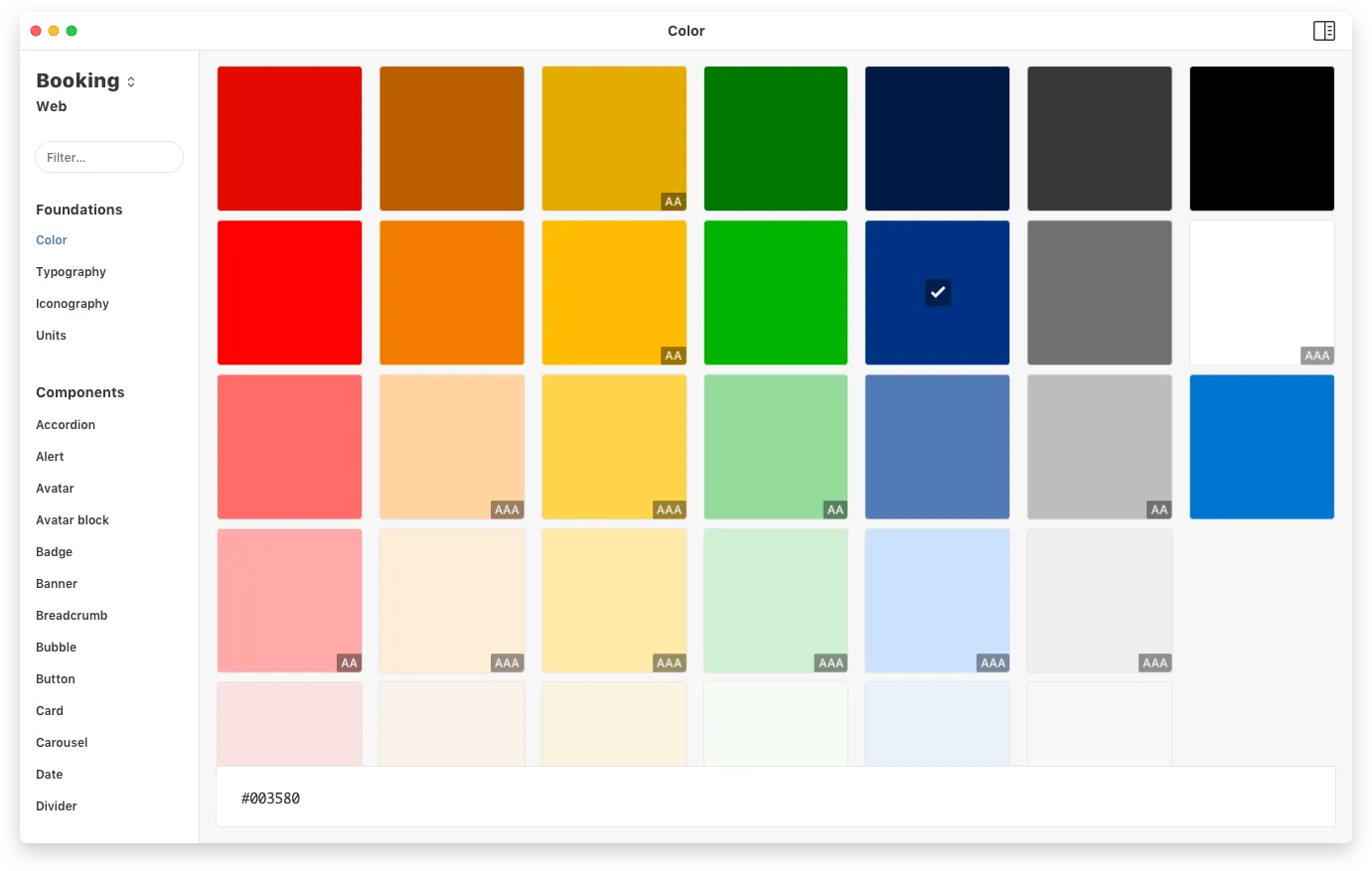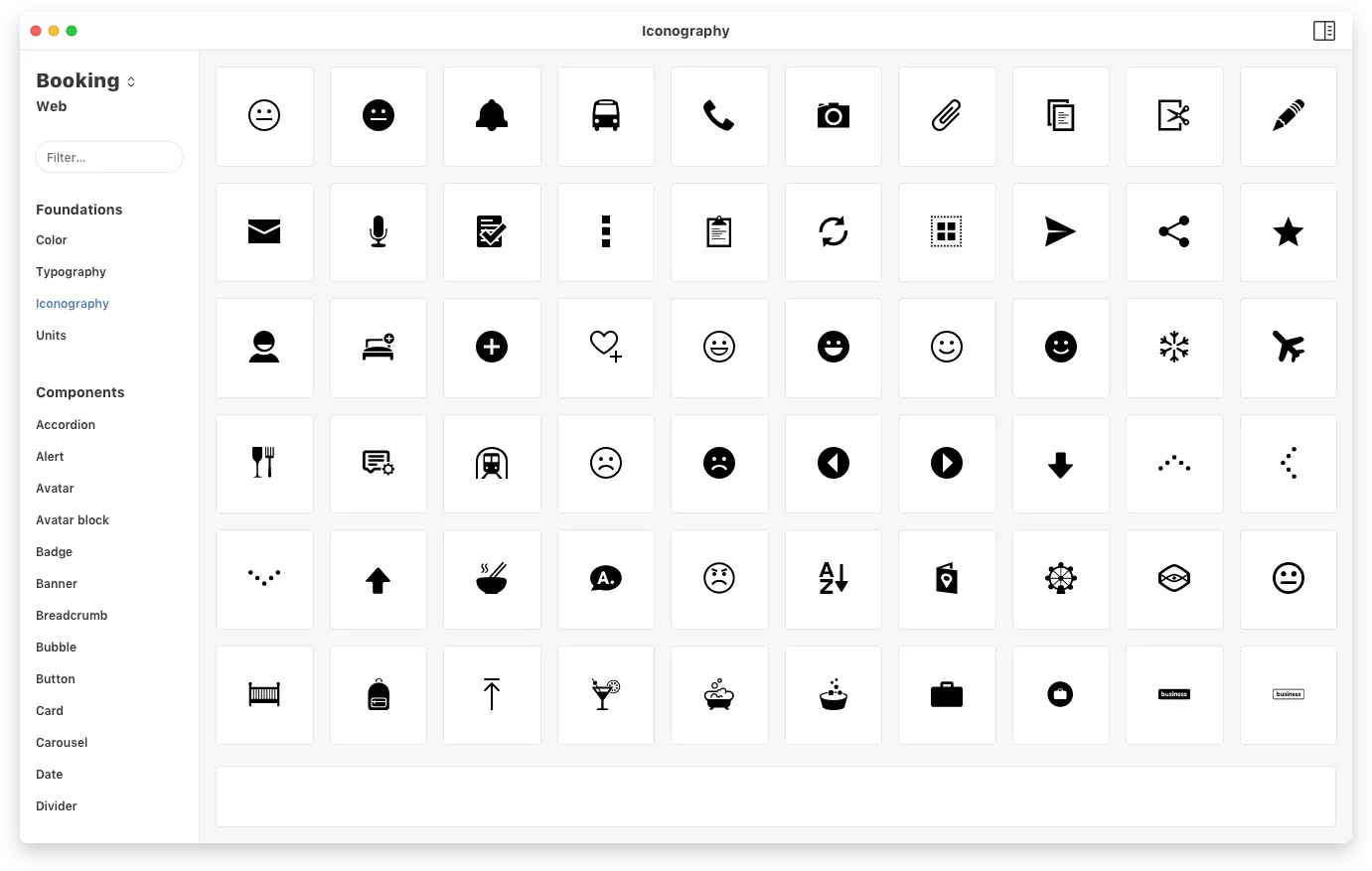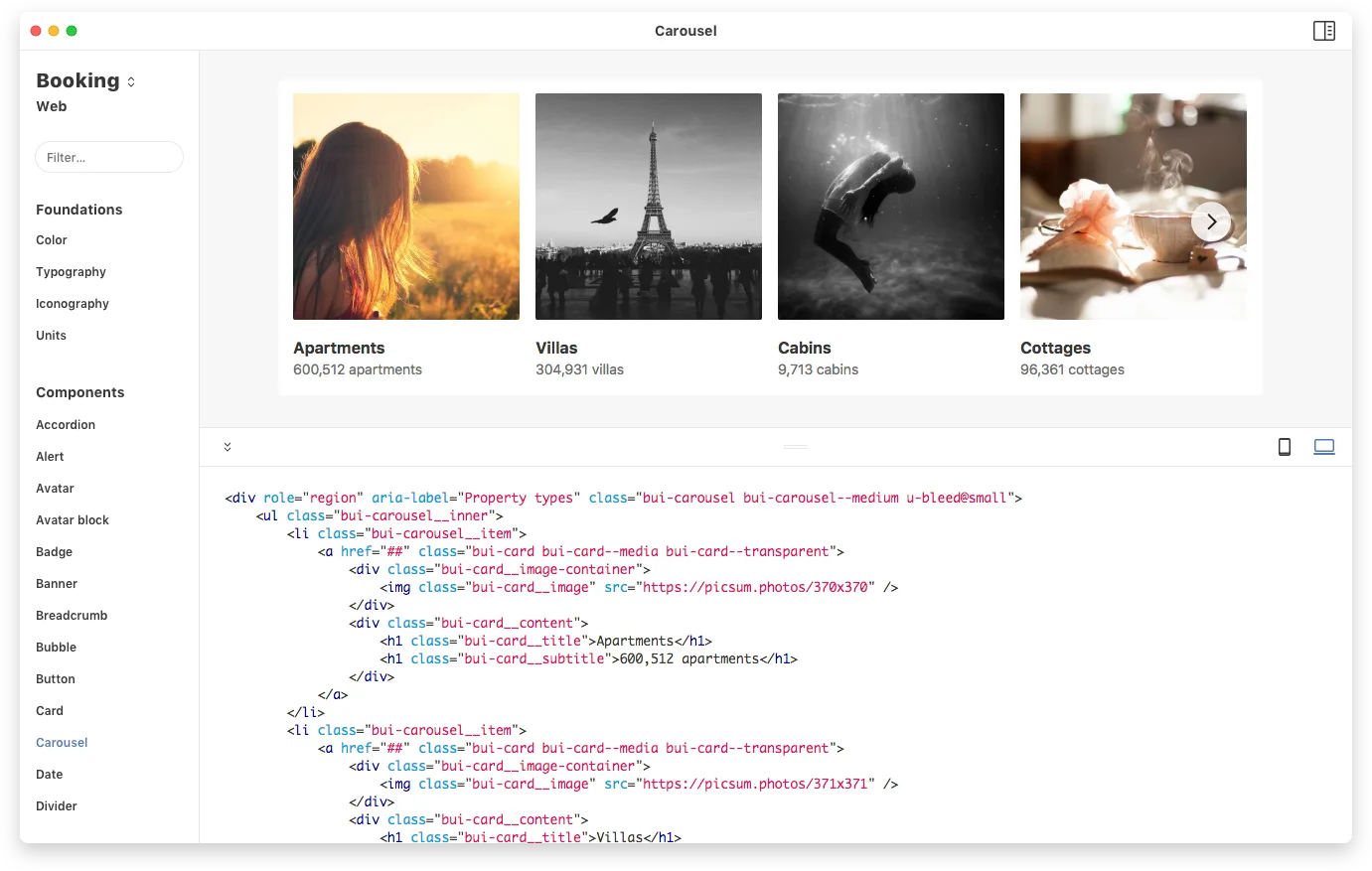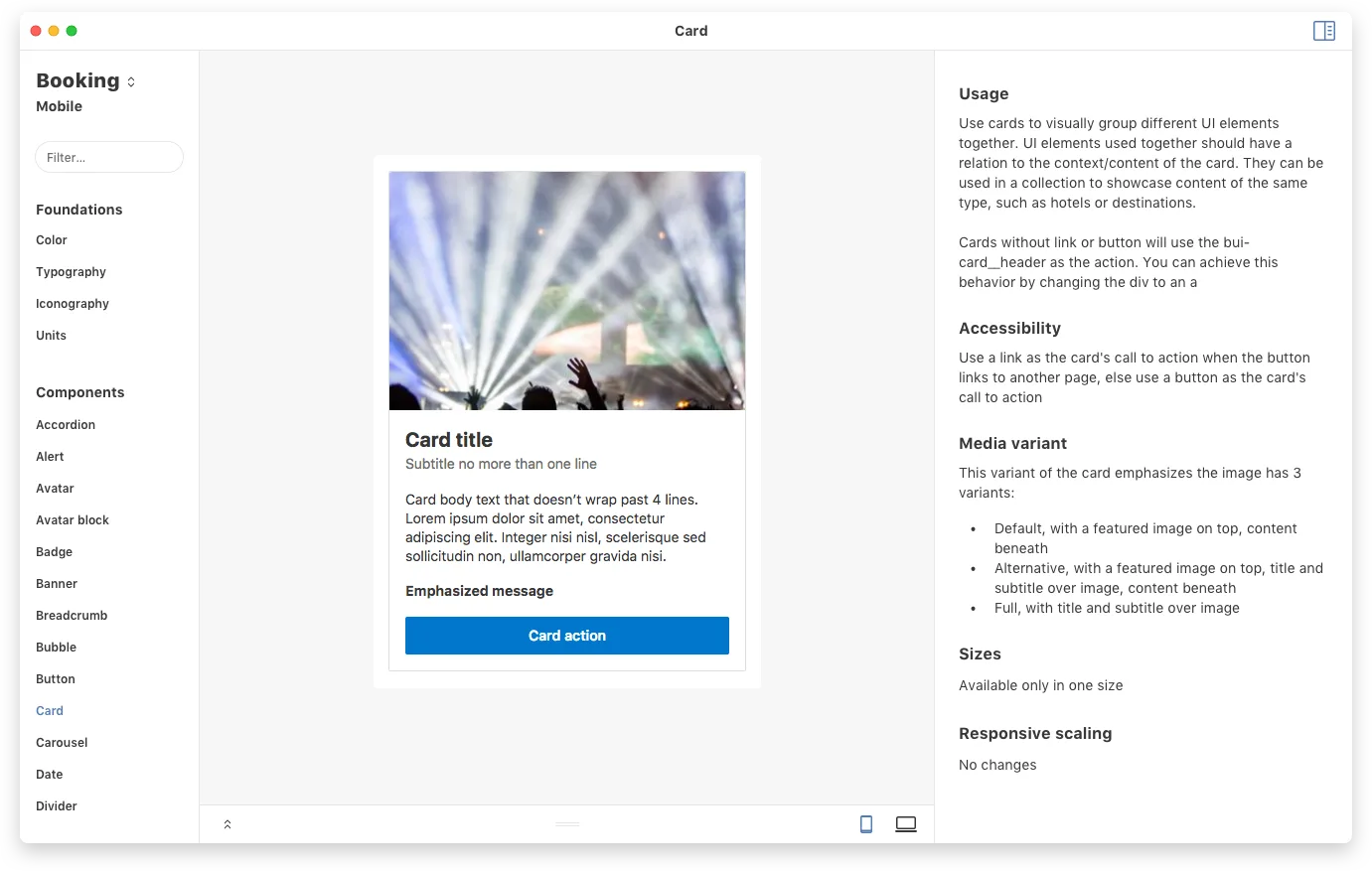 What music do you listen to whilst designing?
Any advice for ambitious designers?
Be your harshest critic. But don't be too hard on yourself
Never stop learning (it's ok to fail if you learn from it)
Be humble and nice to people
Show up and give a shit
Say yes to things you don't know how to do yet
Find people who inspire you
Find a mentor (and listen to them)
Don't be afraid to put yourself out there, take a few chances, share your work and make connections.
Titles and labels don't matter. It's the work that matters. Everything else is background noise