What led you into design?
When I was 10, I was already thinking about what would I do when I get older. I constantly bothered my mom to let me use her computer. I was crazy about MS Paint, I would spend hours on there.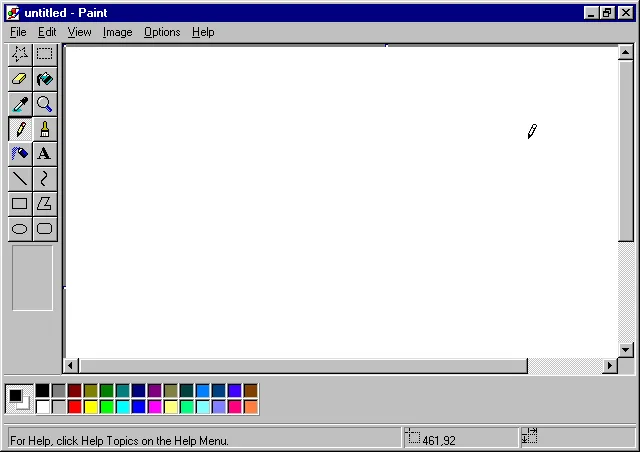 I thought that something that involved drawing and using a computer would be my ideal job.
A little later on a family visit in Oaxaca, my older cousin, a recent graphic design graduate, showed me a little of what he did on his computer. I clearly remember him scanning a Crunch bar envelope and saw the full-size image on the computer and and he was able to change it. I don't know exactly why but that part stuck on me. I was so impressed.
As I got older, the idea of a career in design was still very attractive, and I started playing with design software, editing things out. I wasn't doing it to only to make them more attractive. In my mind, the goal was also to improve them.
I was concerned about choosing a career that would eventually bore me. As I learned more about design, I realized it wasn't about drawing on the computer, but coming up with ways to help specific people understand specific ideas. That's when I knew I would never get bored.
What does a typical day look like?
It can be very different from day to day, I would love to have a consistent schedule, but it's just not easy with a kid, another one on the way and juggling two careers at the same time.
A regular day without a fight schedule:
I wake up at 5:45 AM to get ready to go to the gym. I have a long commute and traffic is pretty bad in my city, so I start training from 7-9 AM. The office is not far, so after a shower, I'm normally there from 9:30 AM to 5:40 PM to avoid traffic and pick up my son from daycare. We're at the house at around 6:45 PM. He's almost 3, so we're always playing and having fun.
On Mondays or Wednesdays, I leave at 7:45 PM to train at another gym and finish at 10 PM. On the other days, I'll stay at home with the family. If I have freelance projects, I work on those after my son is in bed and on weekend mornings.
I don't know how interesting it would be to detail my days when I'm in fight camp, but I'll try to summarize them.
Work is mostly the same, I just add three training sessions on Monday, Wednesday. and Friday, and two training sessions on Tuesday and Thursday, and one training session on Sunday. I'm always making tweaks trying to organize everything, my wife helps me a lot, but it's still pretty crazy those weeks.
Icalia is a remote-friendly company, and I love that I can work from home whenever I want, it mostly depends on my training schedule. But when I just had a fight or I'm not actively looking for one I mostly stay at home, since it's hard for me to concentrate in open offices.
What's your workstation setup?
Icalia Labs is located in the beautiful "Barrio Antiguo"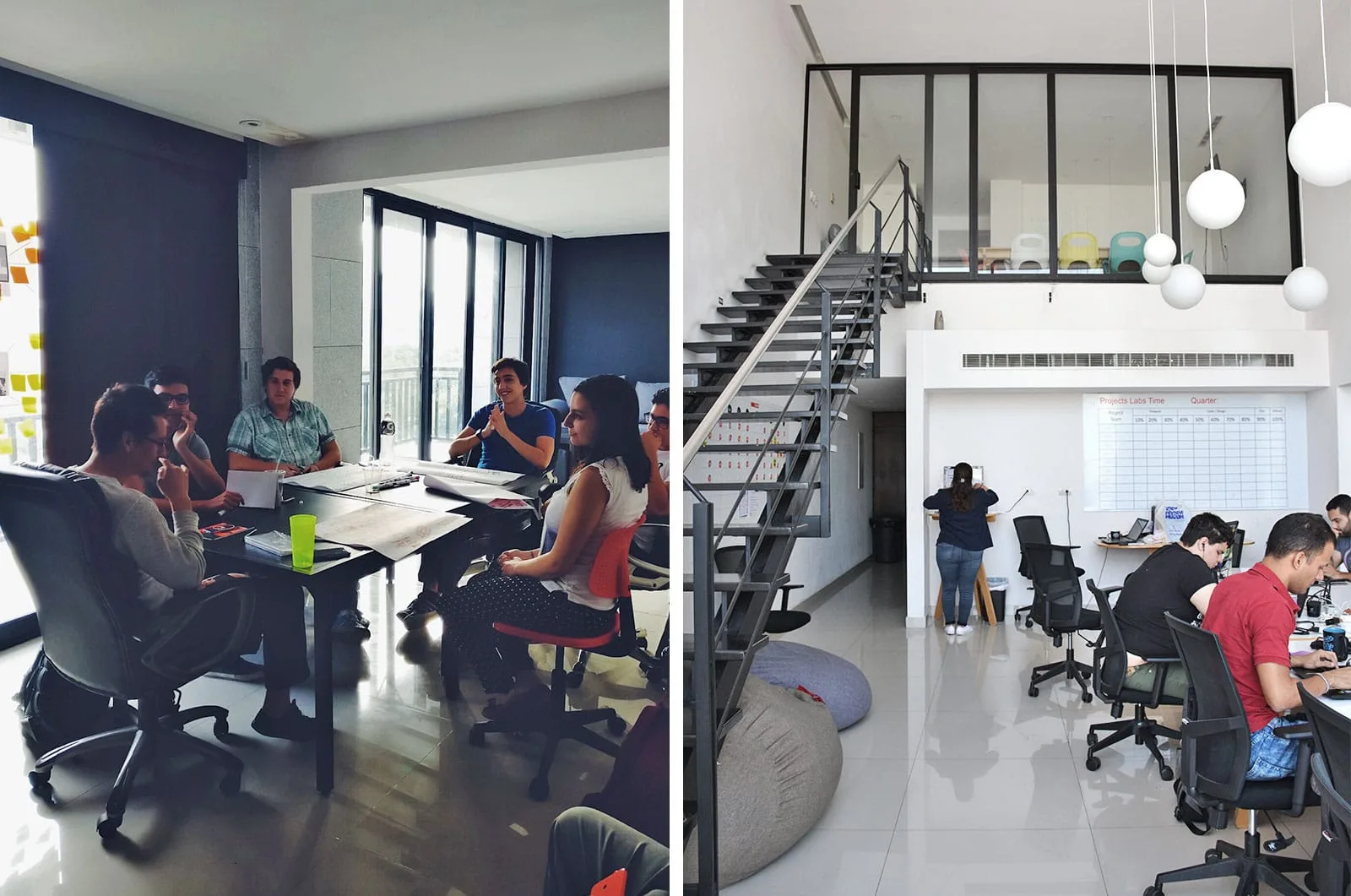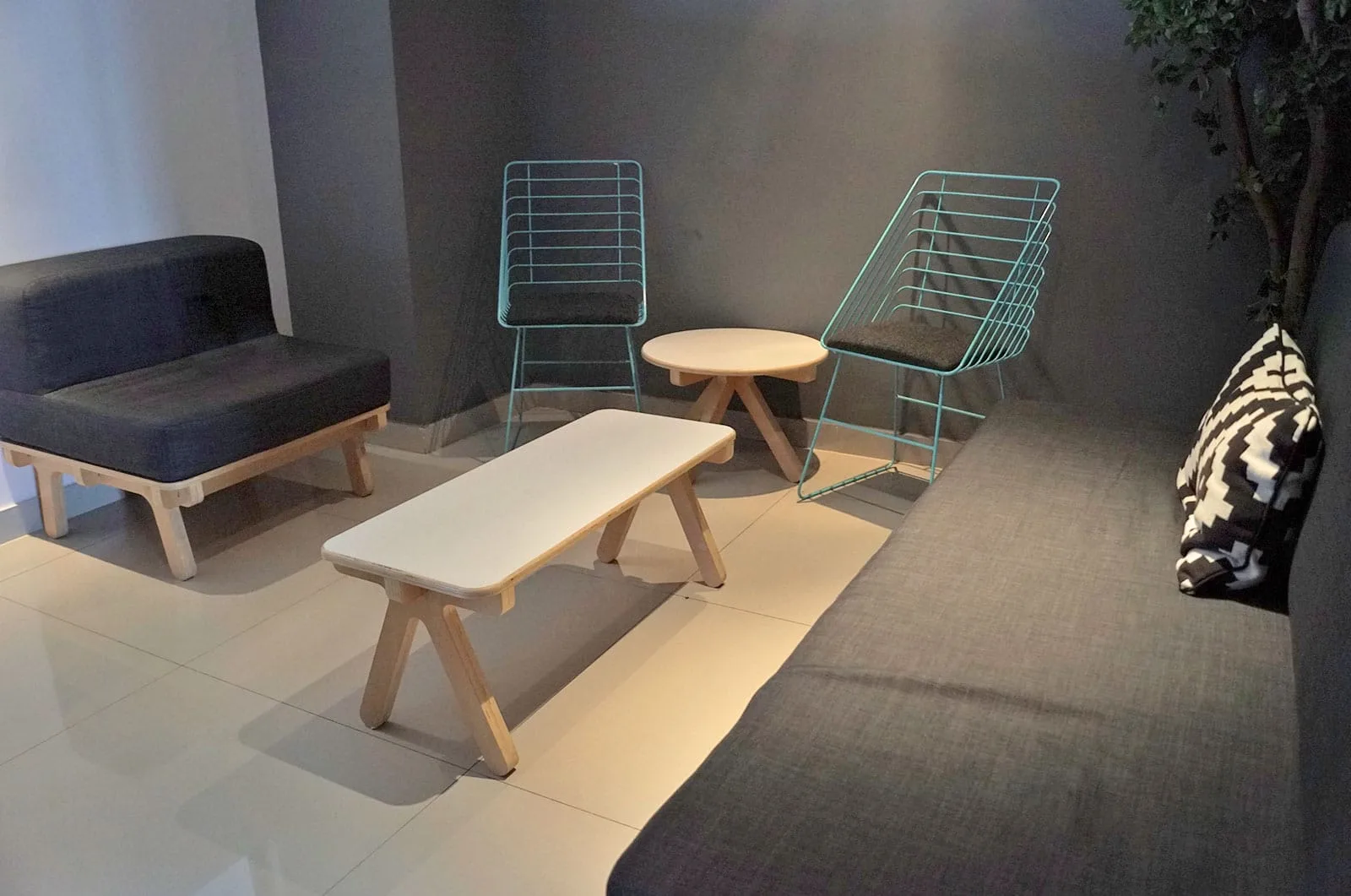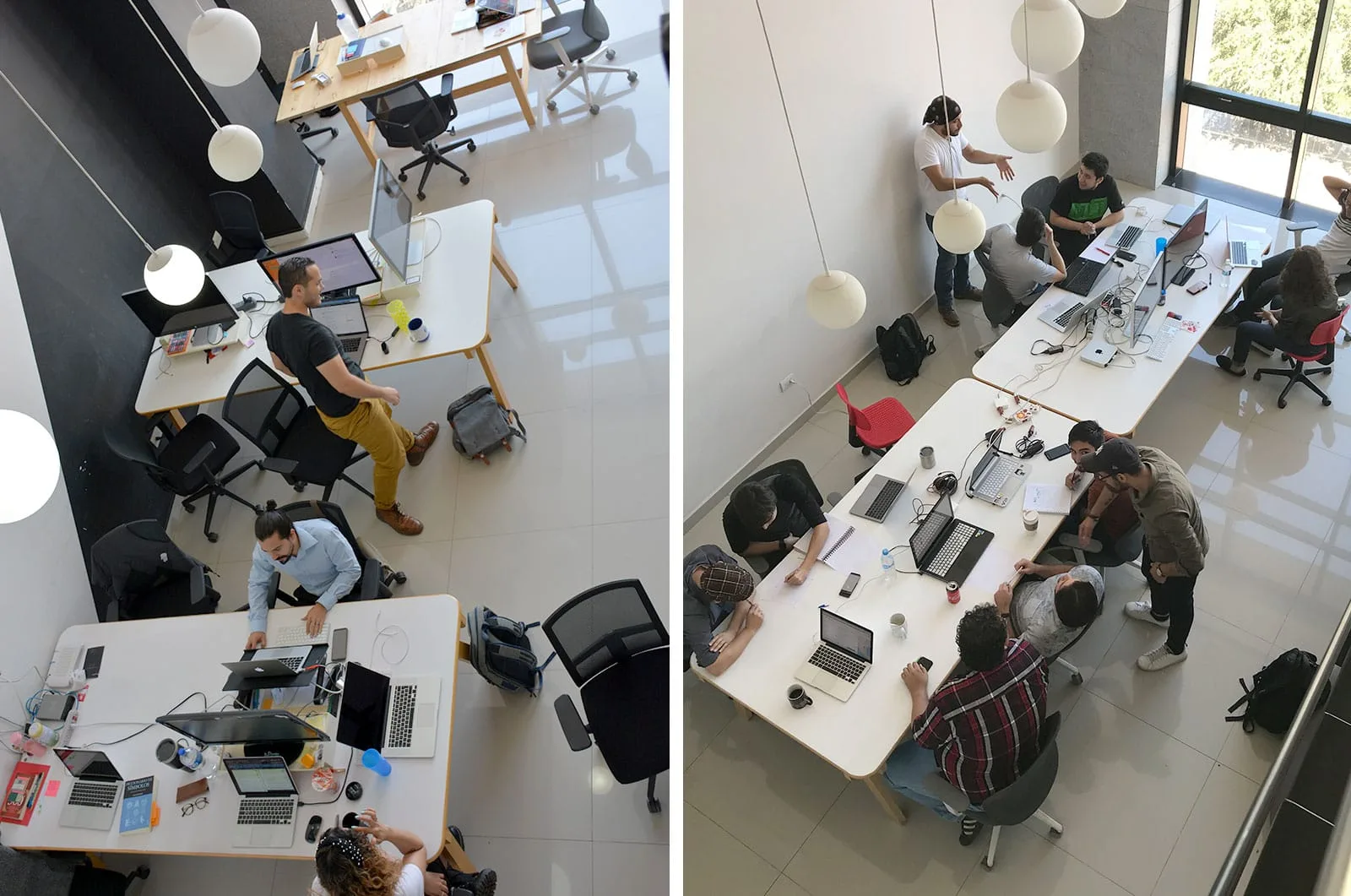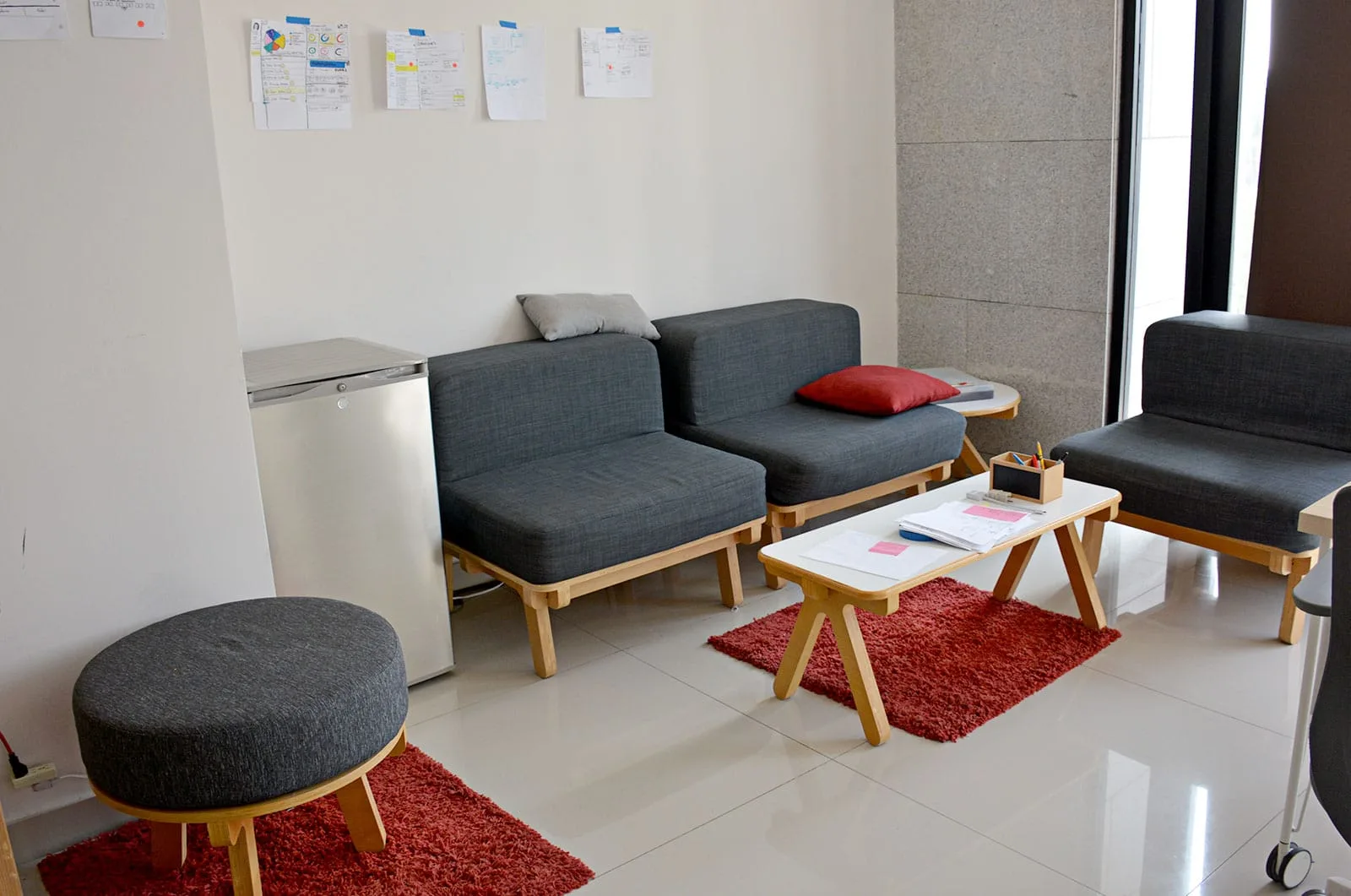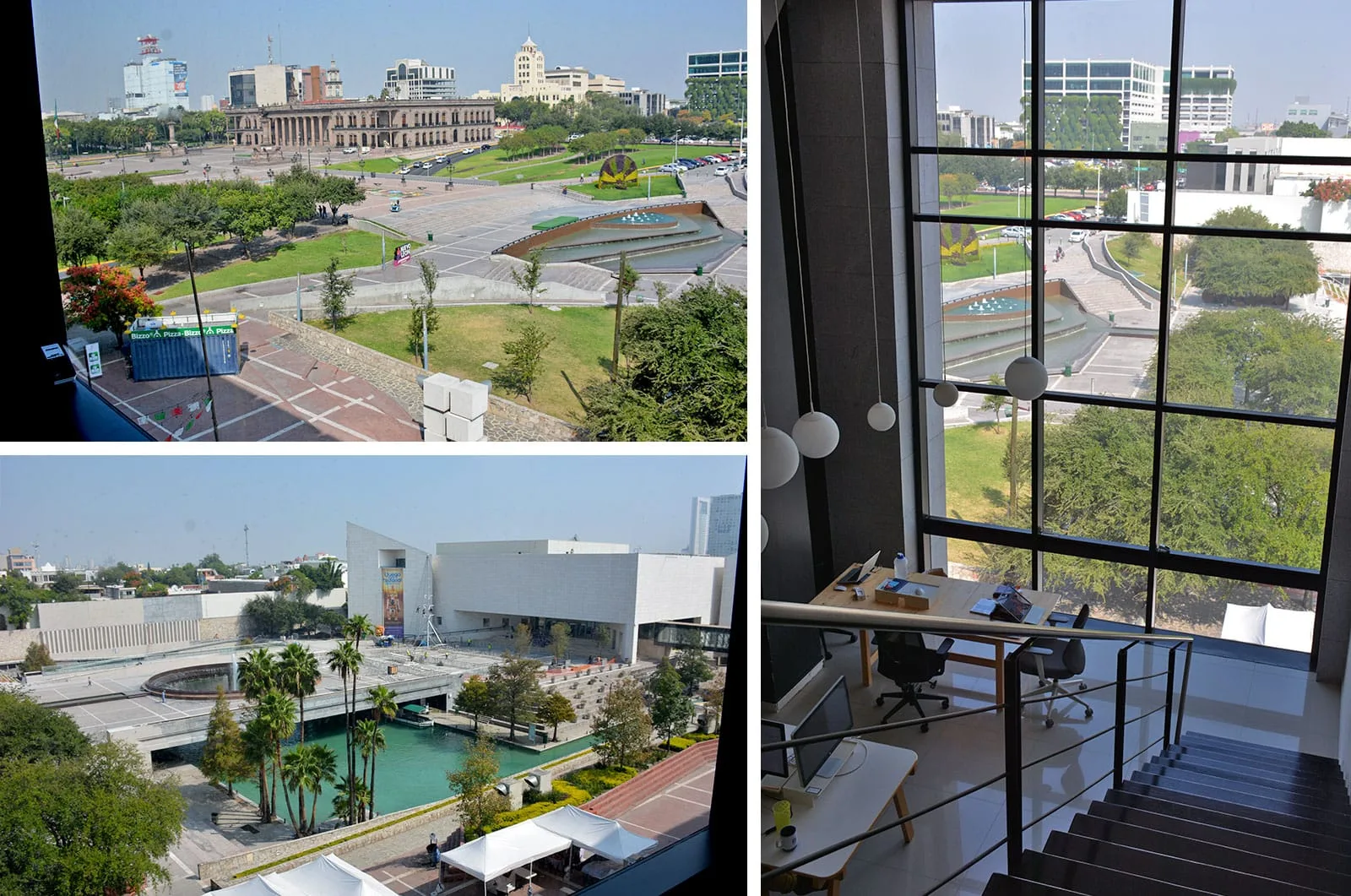 My office at home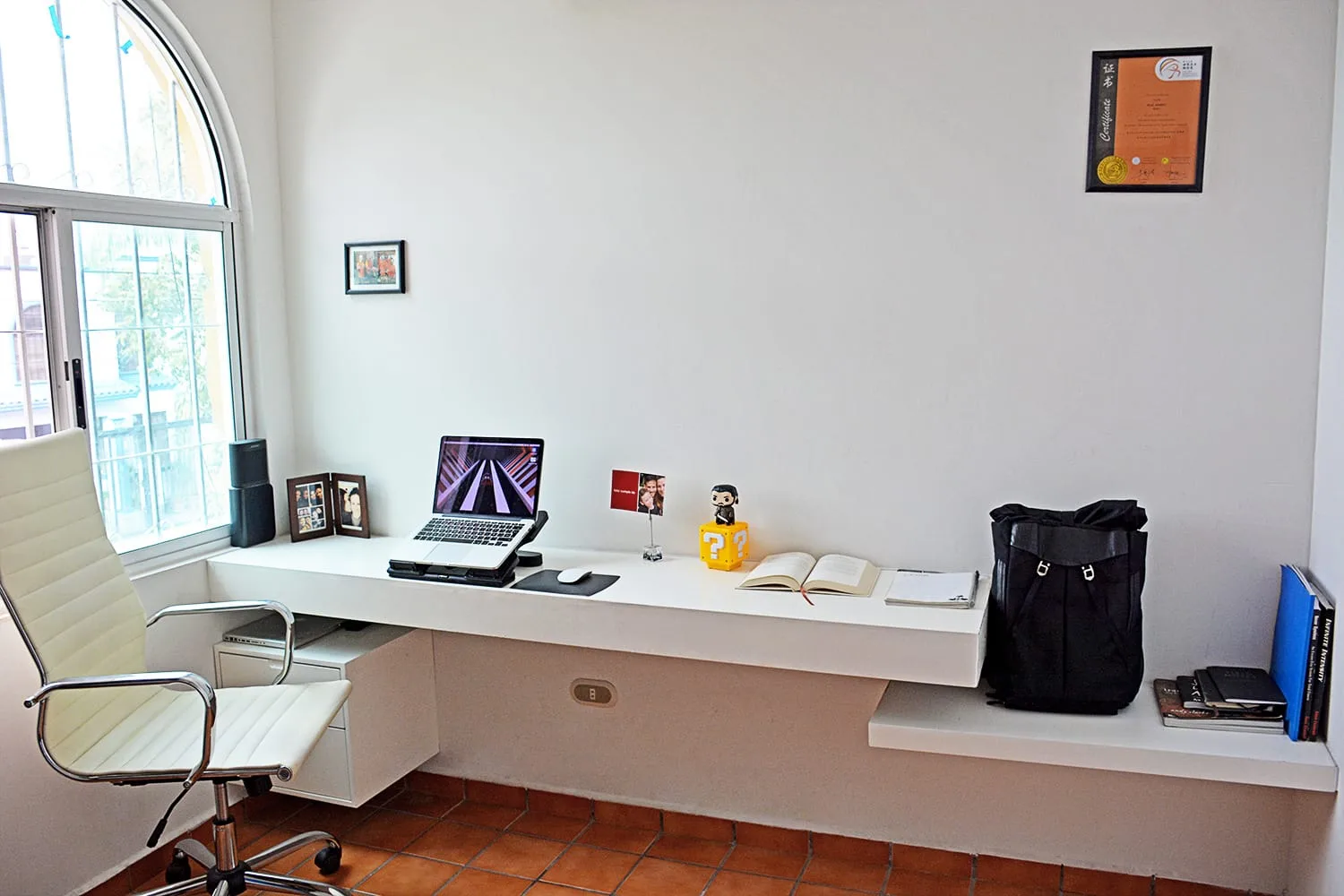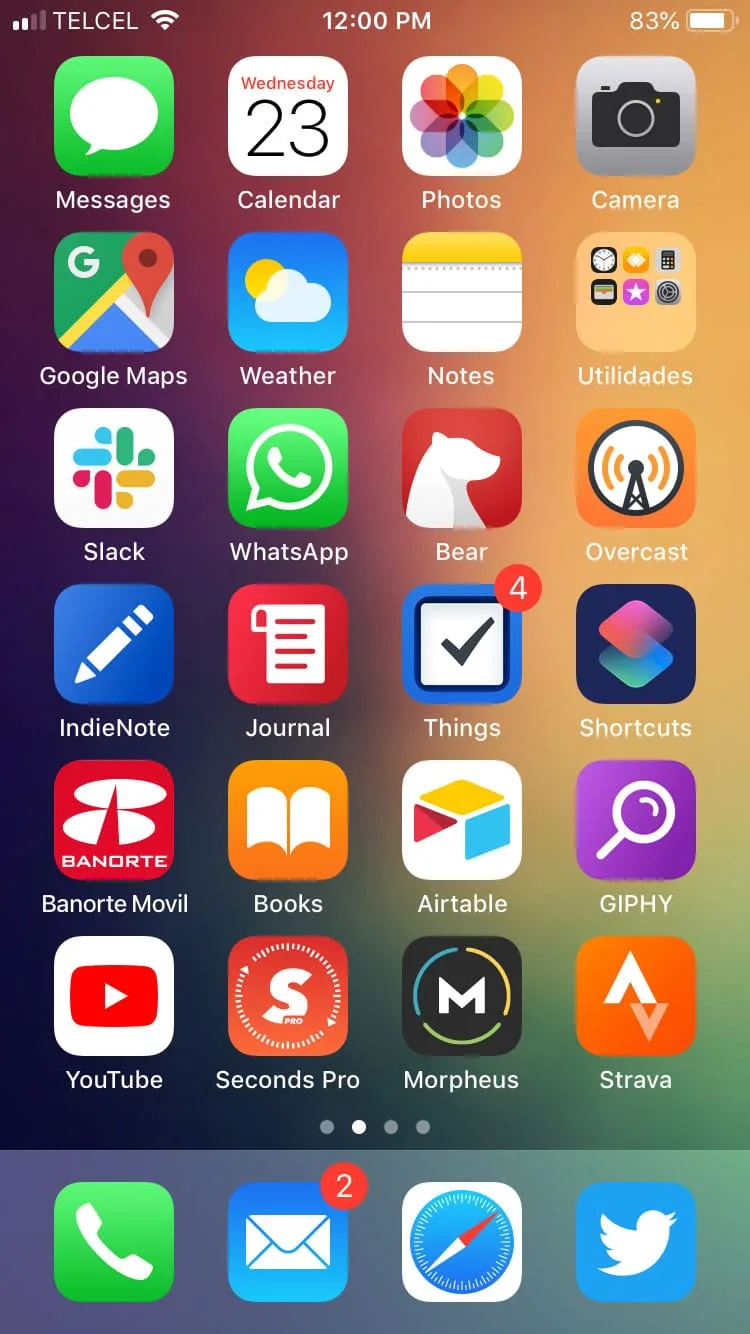 Where do you go to get inspired?
Great inspiration comes when taking a break and doing something else. I don't get them in training since I mostly worried about not getting punched in the face, but I do get them while jogging or the always reliable shower.
But when I get stuck I take it as a sign that I need to go through more bad ideas, this is how I get closer to the good ones.
For visual-only inspiration, Pinterest and Dribbble work great, I do miss FFFFOUND! sometimes.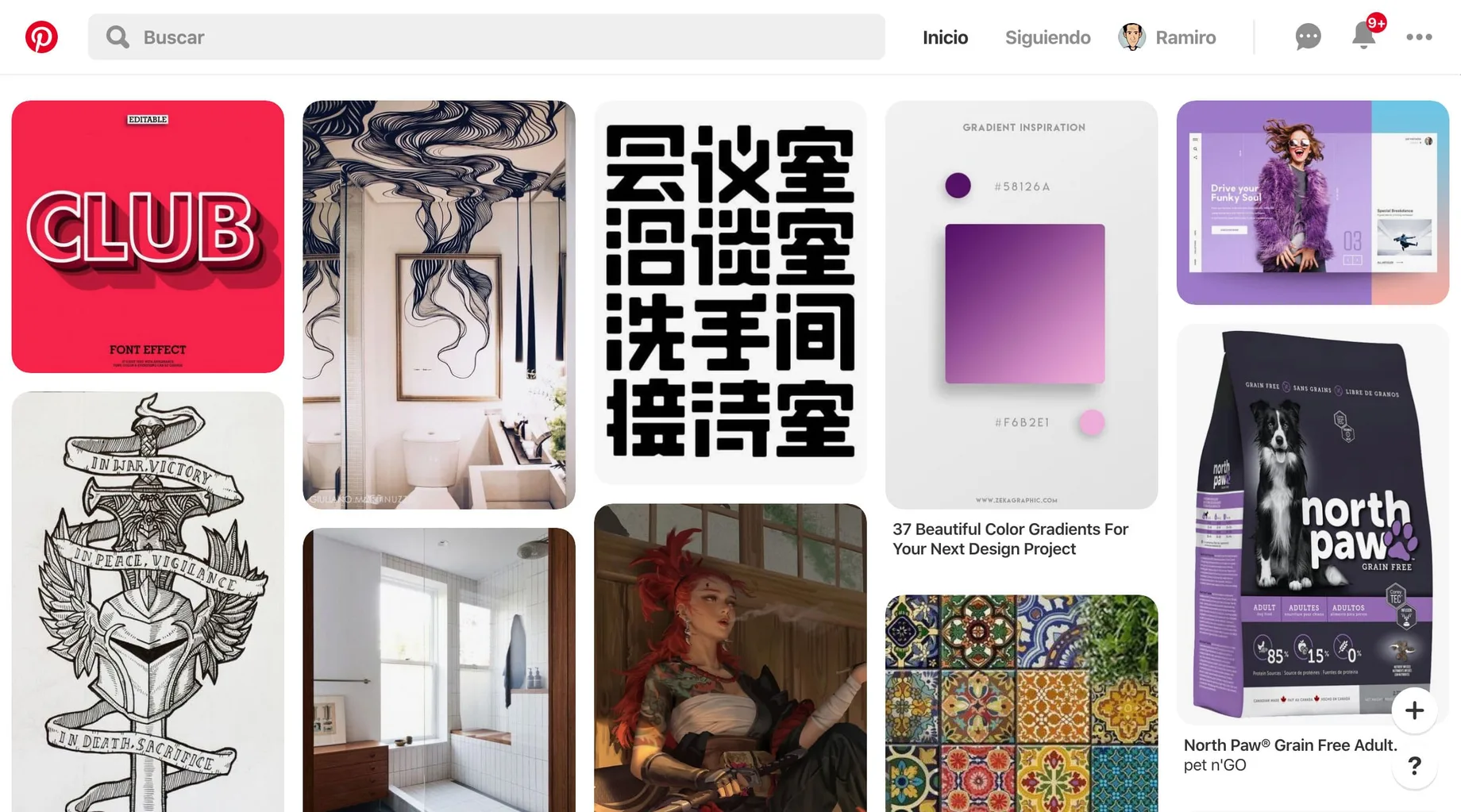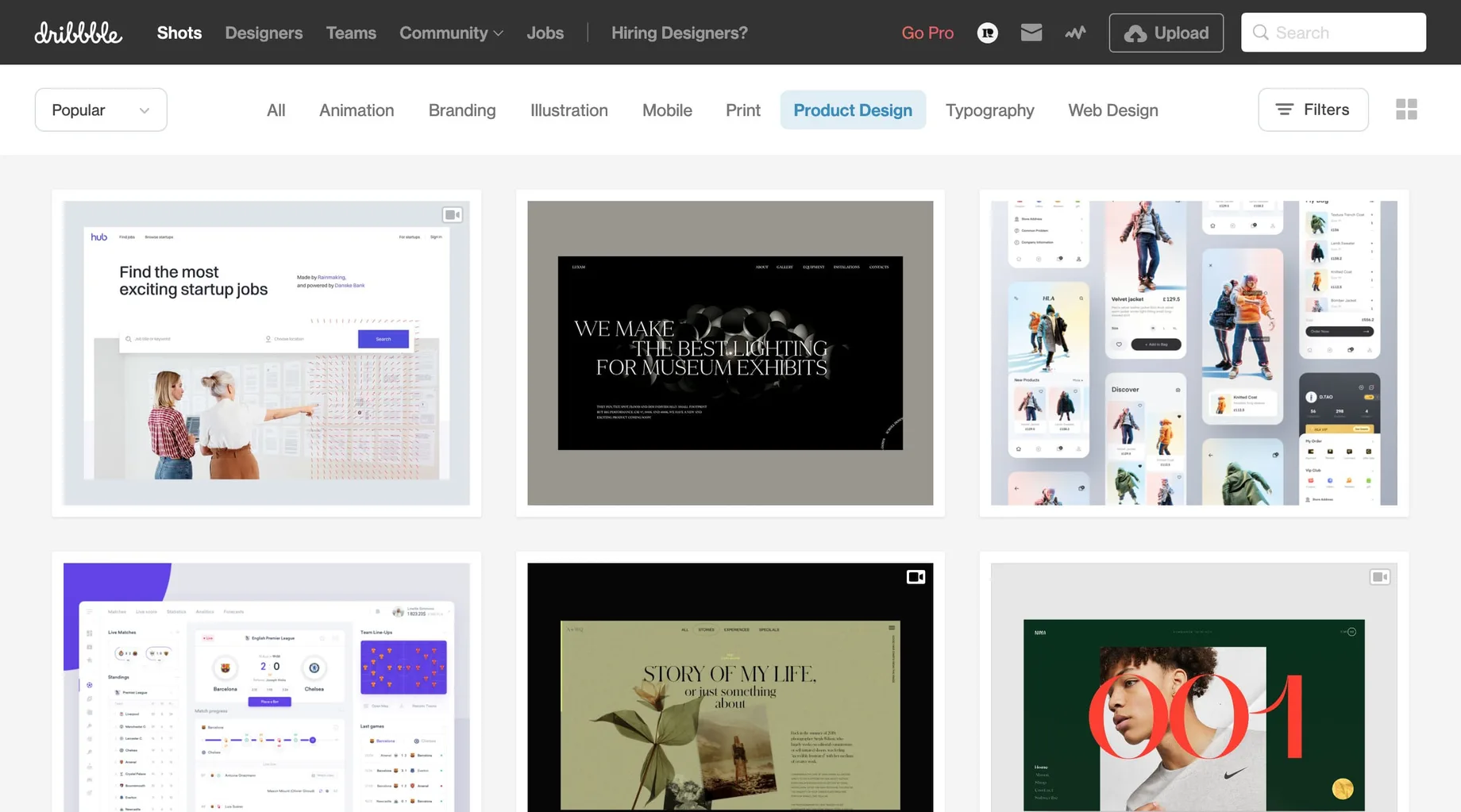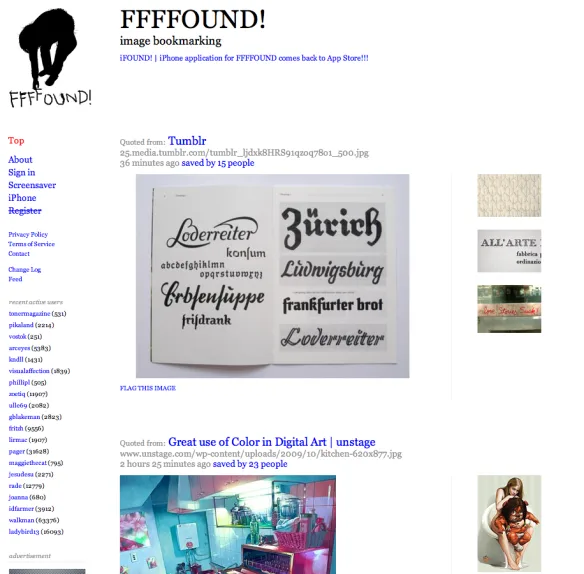 What product have you recently seen that made you think this is great design?
I've been a big fan of Airtable recently. I always hated working with spreadsheets, but after using Airtable for a little bit I was hooked. It is so powerful, easy and a pleasure to work with.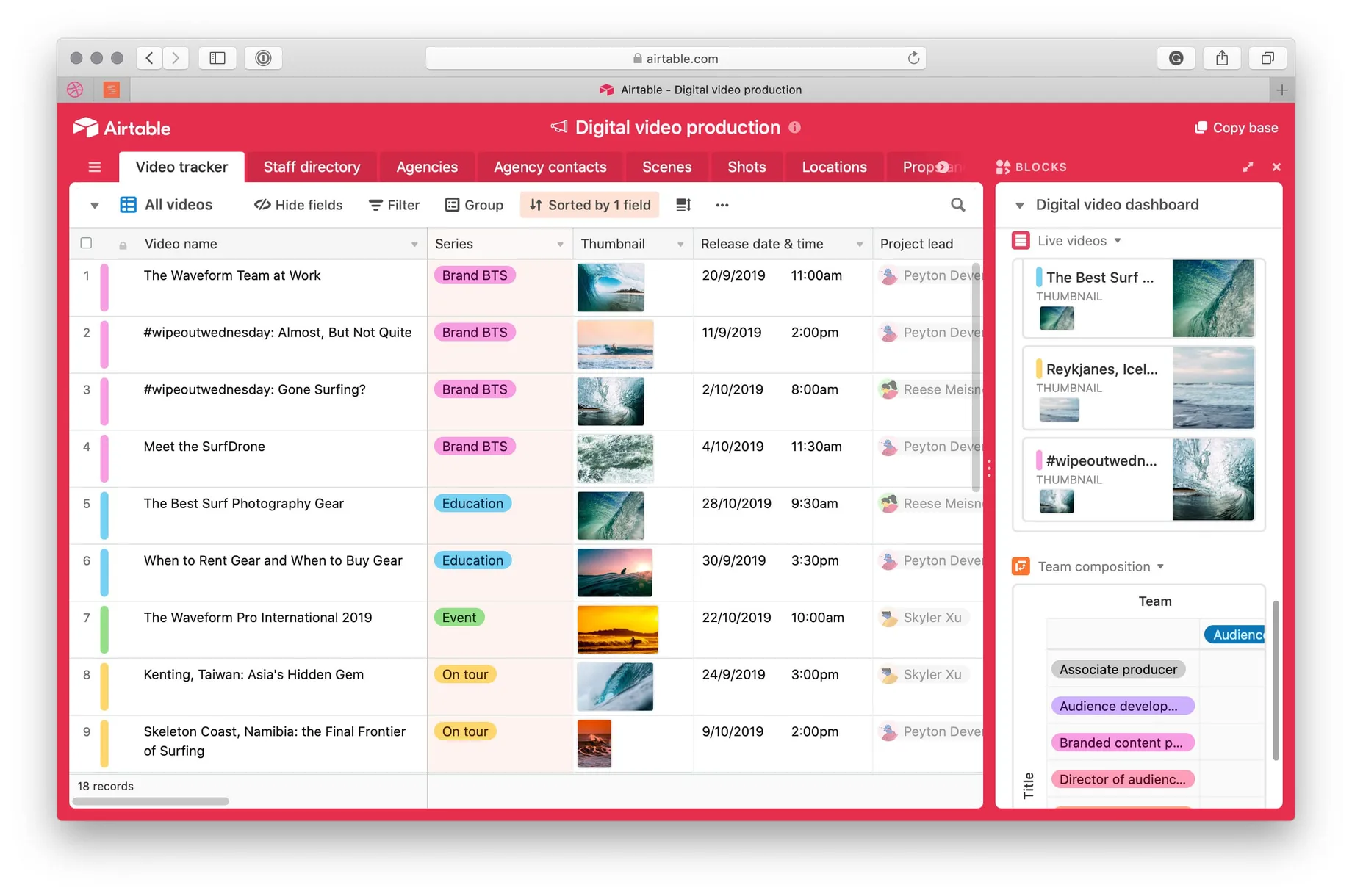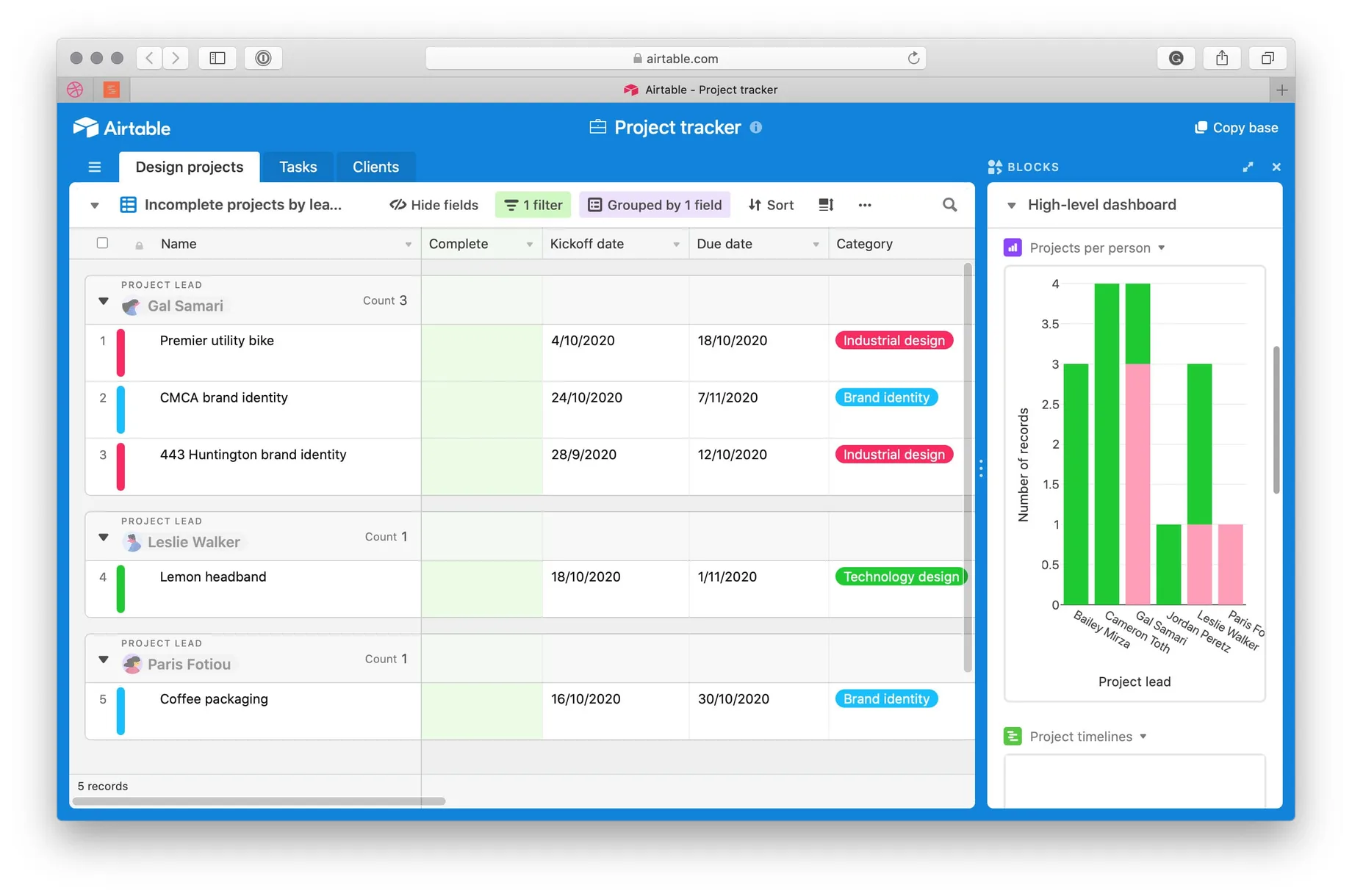 The Speed Backpack from The Frenchie Co., I've been using it for a couple of years on a daily basis and I couldn't be happier.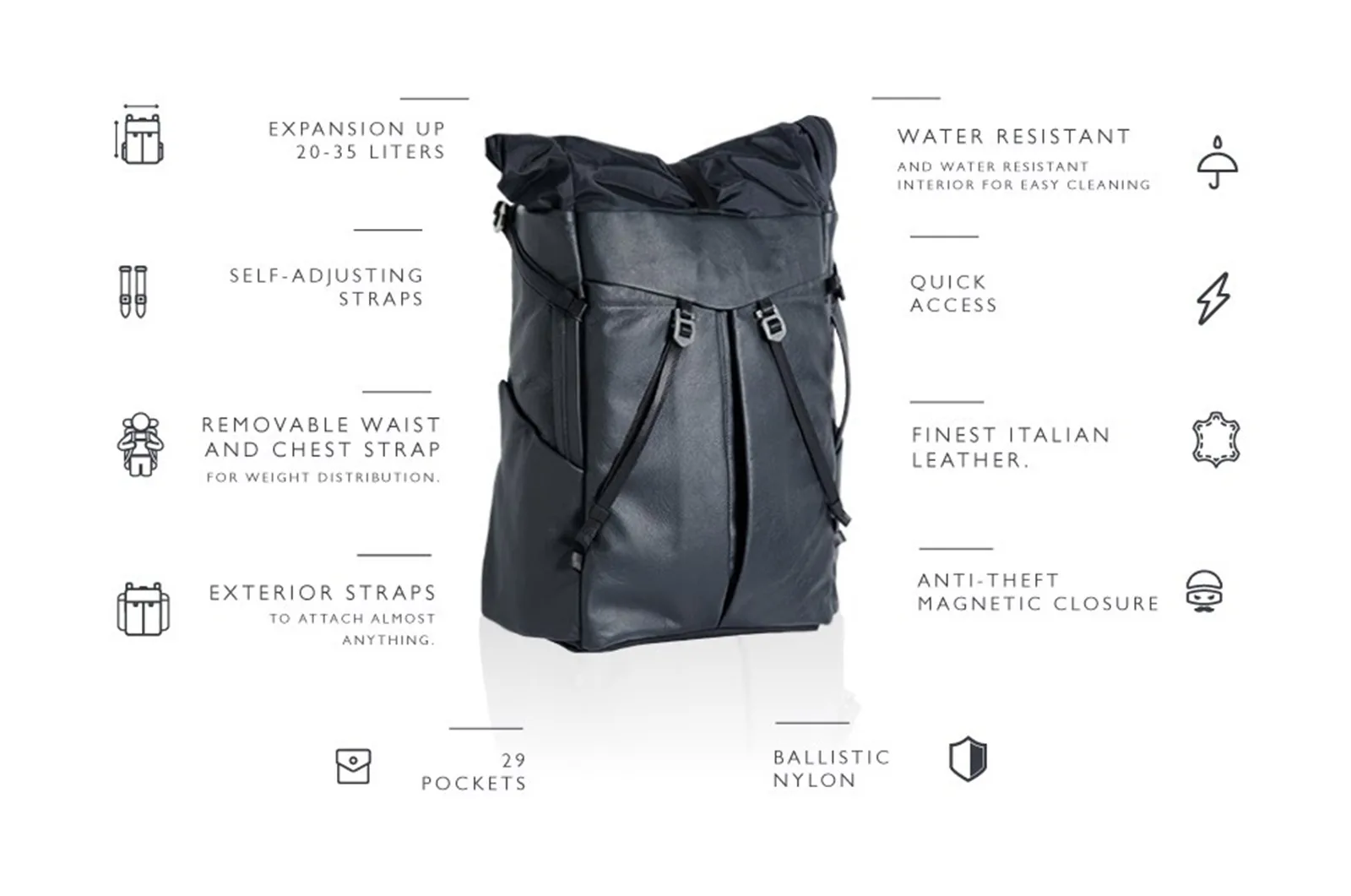 What pieces of work are you most proud of?
I'm happy with the work I did for my last few freelance projects, a website redesign for TCA Software Solutions and various design applications for Inblic Technologies.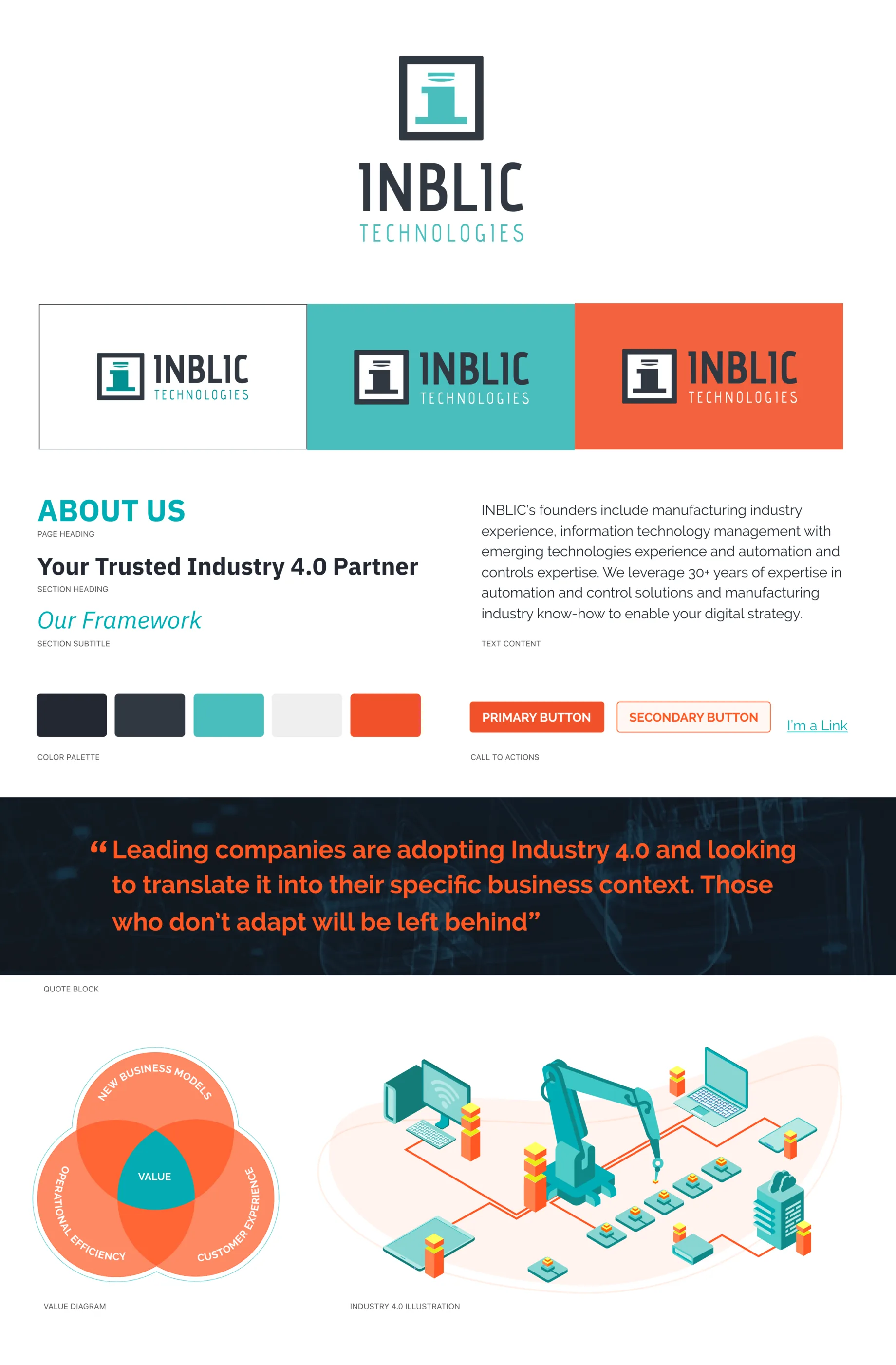 At Icalia Labs, I've been working mostly on early-stage startups or internal products for bigger companies, as well as running design sprints. One of the things I'm most proud of right now is a Design System that I pitched and am currently now building for a long time Icalia client. In that time, my team and I have been building a series of products for them and as with everything, the bigger something gets, the harder it is to maintain. Consistency was a major problem, others would build more modules with a different style or redo things. As the only designer, I was having a hard time fixing a lot of inconsistencies with two projects running at the same time, and working with multiple developers.
I realized that we need a better way, that's how the design system came to light and is now delivering the styles and components to three simultaneously running projects. I think you can see how proud I am of this project, and I'm not talking about any visuals but the results that came from it. As an optimizer and iteration lover it's such a treat to have.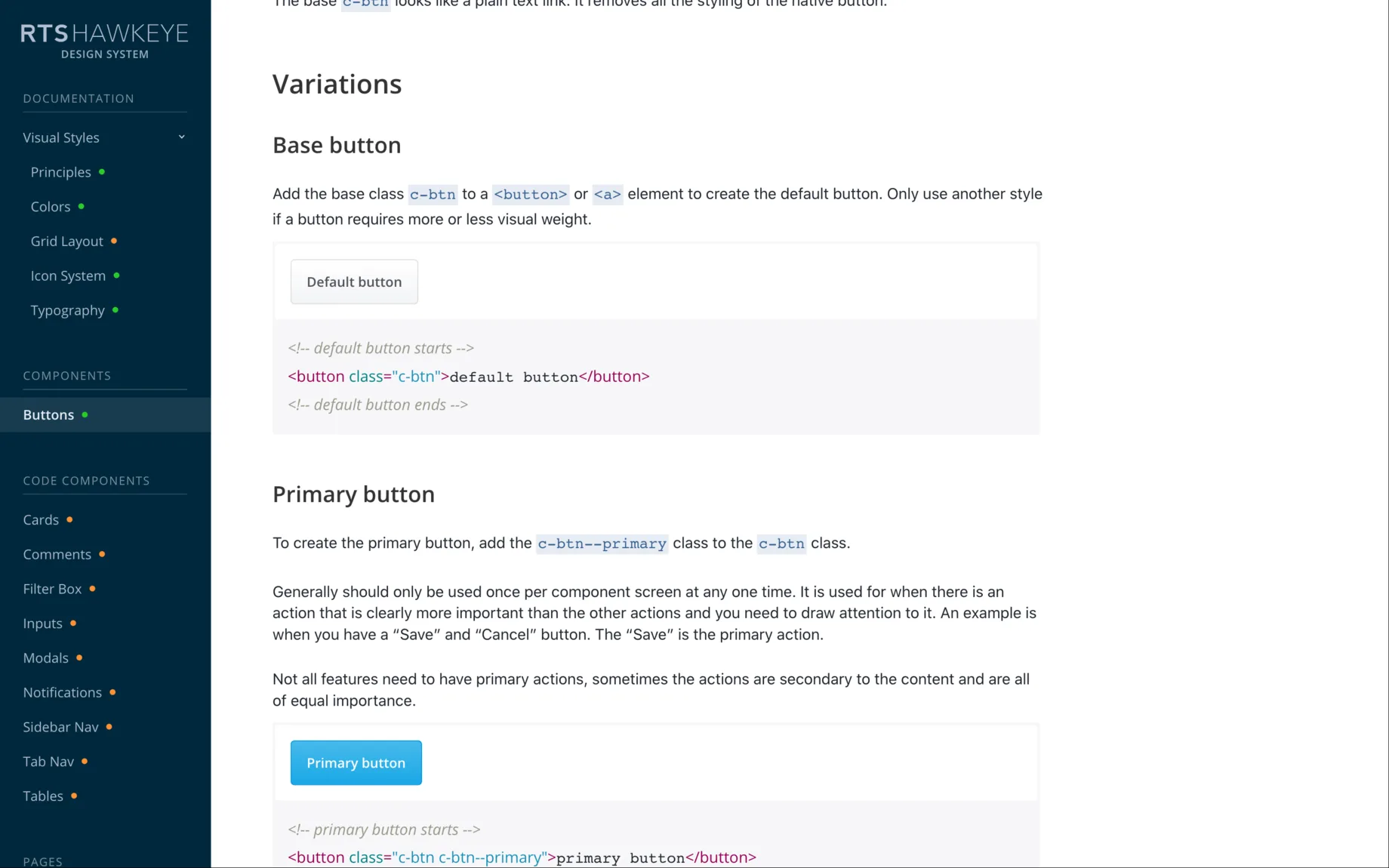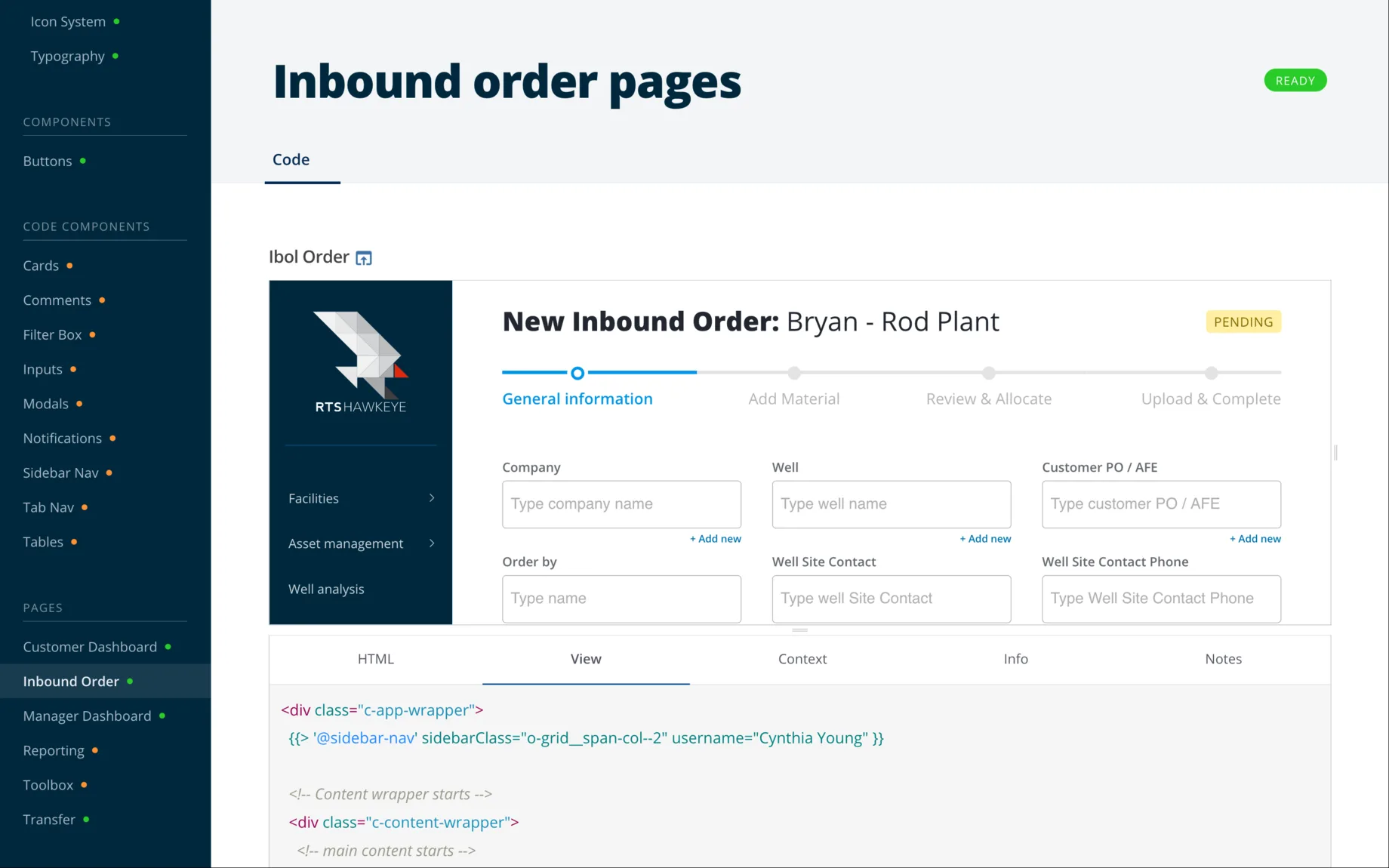 My logo is another piece that I'm very happy with. I tried to portray some of my characteristics (short, clean, modern but classic) in my RR monogram. While there are many things I want to change, and I'm actually in the process of a full redesign, I'm still quite proud of my personal site. More now that I'm indiefyingit.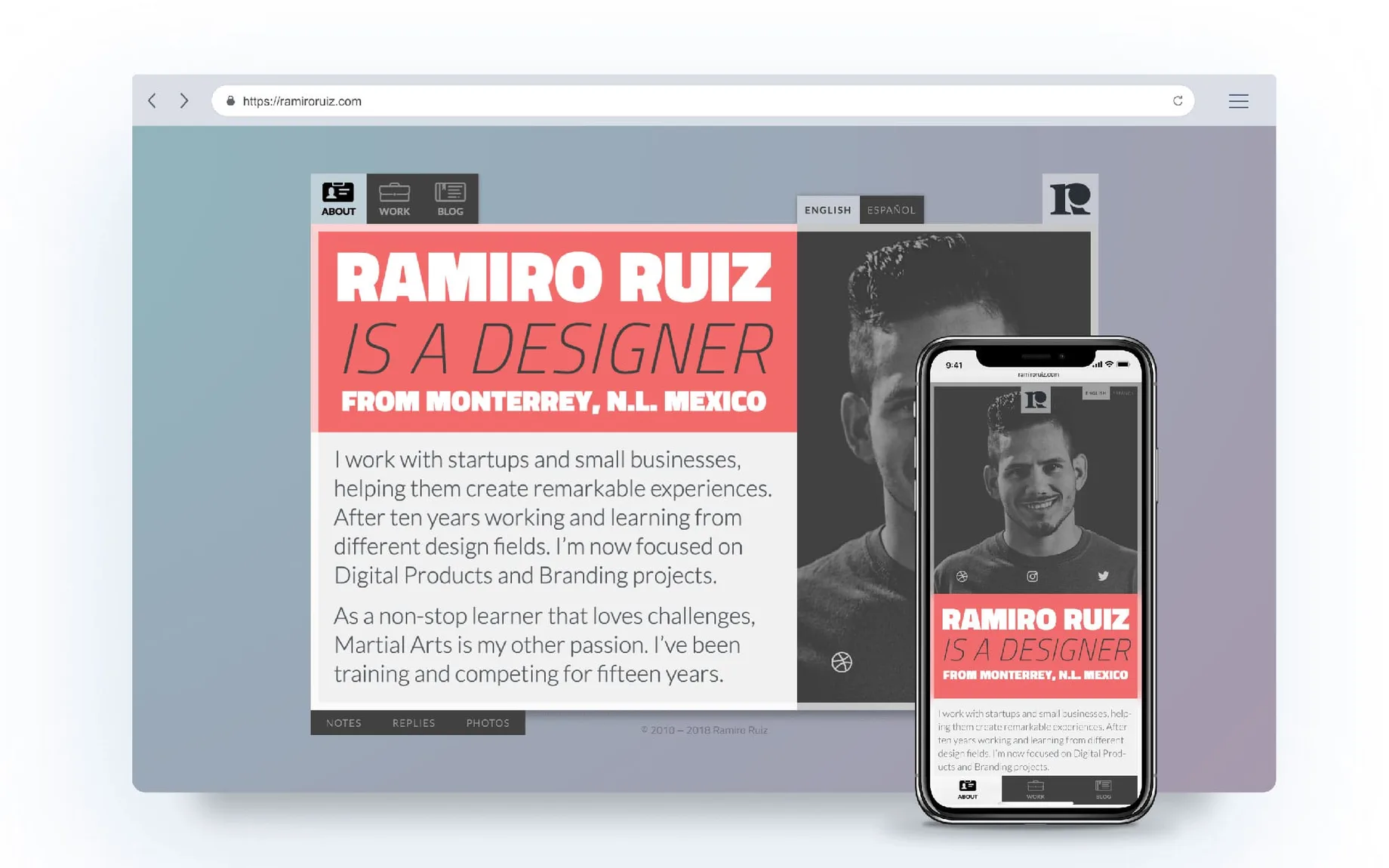 What design challenges do you face at your company?
My main challenge is time. I'm constantly changing things to improve efficiency in my work. I like wearing many hats, from working with an established product to doing design sprints for new ideas or startups. That's one of the reasons I like taking freelance projects.
A constant challenge I had was managing the front-end design of multiple projects, switching between each one and constantly repeating work to implement the design was quite painful. But with the recent progress on the design system, it's been a breeze. I'm not saying that the developer and designer collaboration is perfect, especially with multiples, but it's never been better.
What music do you listen to whilst designing?
Any advice for ambitious designers?
Keep learning, there's no better time to be alive for curious people like us. That's something I try to always have in mind and there are few excuses for anyone that has an internet connection and all the information is provided. Anything is possible. Not everything is as easy as a step by step tutorial but it's all there, although sometimes scattered, it's just a matter of connecting the dots.
Learn to be disciplined. Discipline is needed when motivation fades away, and the more you do something, the better you get.
Challenge every decision you make. There are always improvements to be made, you may find a better and completely different way.
Remember that skills come from struggle, don't get comfortable.
Share and give back to the field.
Anything you want to promote or plug?
I'm building a little site around open design. I've been thinking about how useful it would be to have a place to document and share your progression as a designer and your work; rough and rejected pieces included. Seeing how many amazing designs started out looking like crap is encouraging, showcasing your first designs on your profile beside your most recent one.
progression.design
Anyone can leave their emails so I can let them know when is ready.
You can follow me on Twitter @ramiroruiz (Design & web related), @ramiroruiz Instagram (Fight & personal related), Fighter Facebook page or my personal website ramiroruiz.com.