What led you into design?
It was Photoshop. I remember that one summer I was watching on TV, and I've seen on the news that the celebrities would be "Photoshopped" and that intrigued me. I did my research and this is how I've got my hands on Photoshop CS5 (mid-2010).
Didn't have an internet connection at that time, so I would pay to the internet cafés to download brushes, fonts, images then go back home and play with them. I was also into gaming at that point and I've started to create forum signatures with the skills I had at that time and by watching tutorials (also downloaded) to learn new techniques on the go; all these on a big CRT monitor and only 128 GB of RAM.
Over time, I have discovered that I enjoy doing this, and I do it to this day after more than 10 years. It became quickly a passion and a lifestyle.
What does a typical day look like?
I usually like to start my day by making a good cup of freshly grounded coffee, then walking the dog, which is also a great opportunity for me to get out of the house since I work remotely for more than two years now.
Then head back home where I prepare to start my workday around 9:00 PM by catching up really quickly with emails to see if there are some urgent issues that need my attention in that morning, if not I work until 10:30 when we have the daily stand-up.
I work closely with stakeholders and business analysts to prepare low fidelity wireframes, user flows or anything in between that would help us clarify business requirements and prepare the work for the next sprint.
After work, I like to spend time with my family, relax, read something or watch Netflix.
What's your workstation setup?
I have a MacBook Pro 13' hooked to a 27' DELL monitor given by the current company I work for. I also keep on my desk an iPad Air 4 for playing some music or to casually sketch out rough ideas and create flows. For audio/video calls, I use a Logitech C922 webcam paired with a Rode NT USB microphone.
I use the Logitech MX Master 3 for Mac and a pair of Bose Quietcomfort 35 ii headphones. All these sitting on a SKARSTA standing desk from IKEA alongside a good anti-fatigue mat and the MARKUS chair, of course.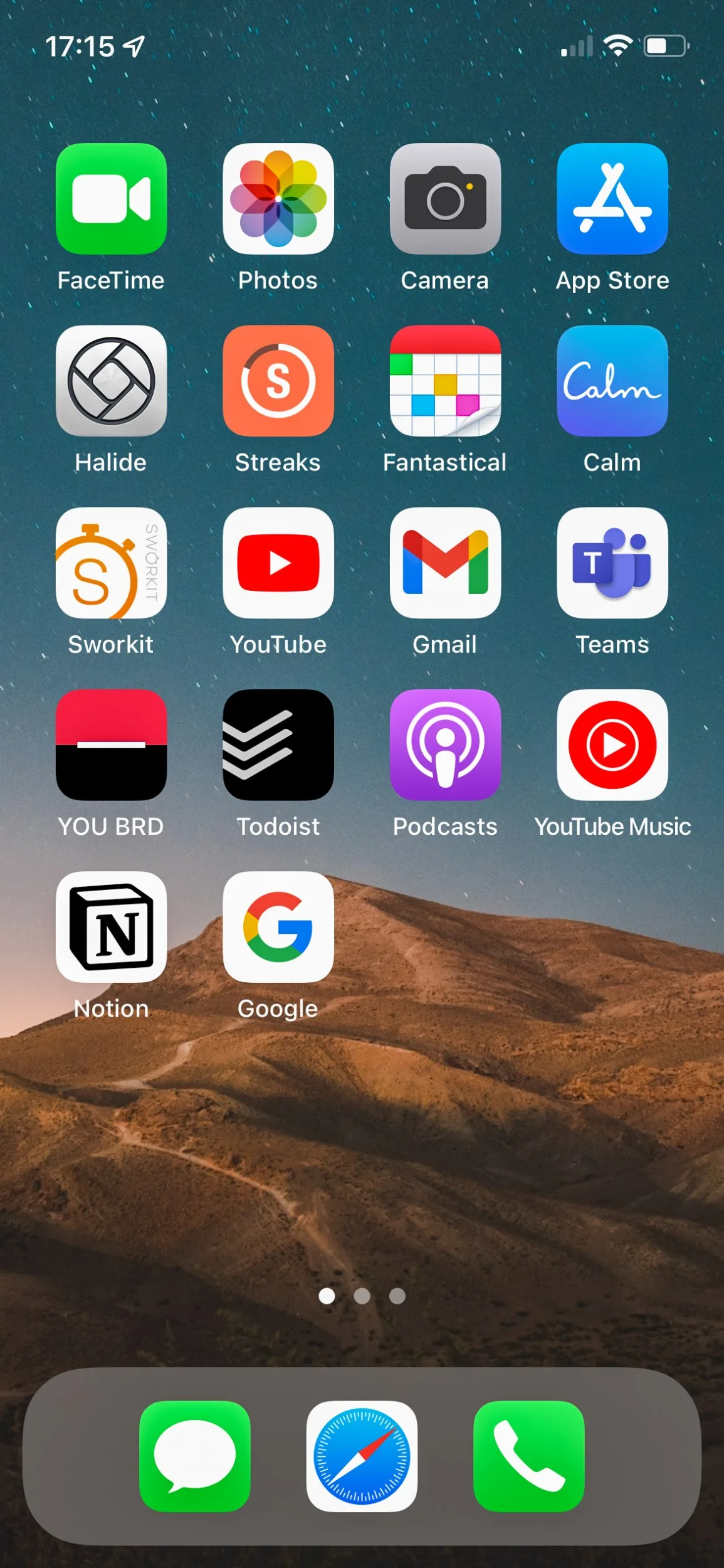 Where do you go to get inspired?
I have multiple sources of inspiration. From online boards featuring the "best looking UI" pieces to Twitter accounts of other designers or YouTube videos. But I tend to spend less time on these and instead invest more time into reading, walking whenever I hit a roadblock or simply doing nothing.
I think inspiration can come from various mediums and is important to get out there and try new things. Only this way we can get a different perspective, thus being inspired.
But here are a few sources that are constantly inspiring me:
Matthew Encina — https://www.youtube.com/c/MatthewEncina
Tobias van Schneider's blog — https://vanschneider.com/blog/
Daniel Titchener — https://www.youtube.com/c/DanielTitchener
Nielsen Norman Group — https://www.nngroup.com/
What product have you recently seen that made you think this is great design?
Audioengine A2+ Wireless. I just love these speakers and can't wait to get them. They are fairly small, but the sound quality is just amazing. Not to mention the fact that are aesthetically pleasing as well.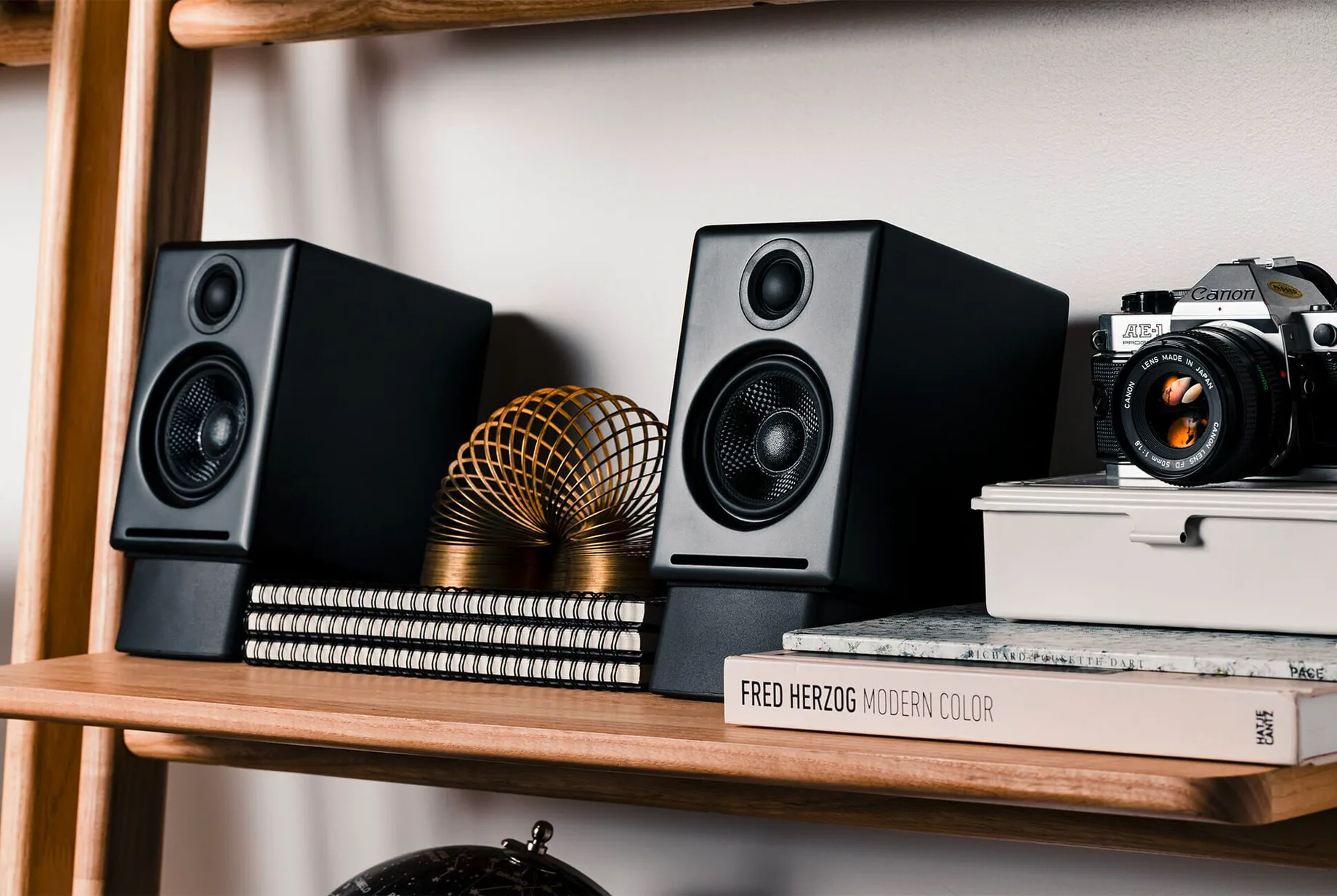 What pieces of work are you most proud of?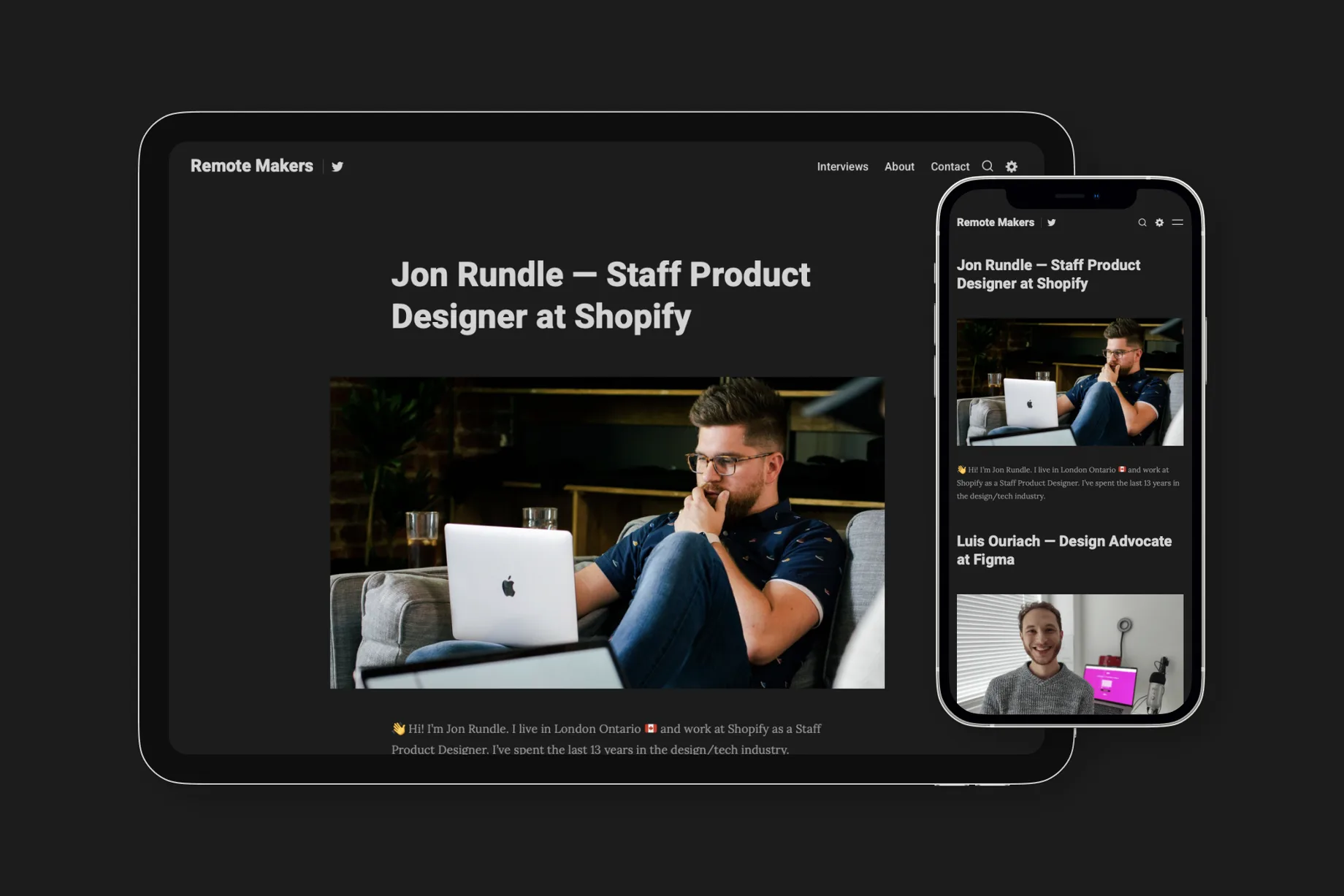 By far is my side project "Remote Makers". I'm proud because back in the days it was "Product of the day" on Product Hunt, it got numerous mentions from companies and publications like Doist, atSpoke, Designer News, Prototypr, Abstract and others.
This also allowed me to meet new people and create invaluable connections.
You can check it live at https://remotemakers.co/
What design challenges do you face at your company?
The biggest one is that of not having enough time to properly research and test a feature; which in most cases lead to refactoring. I never heard of the perfect workplace, so inevitably there will always be something that is not working as expected, but it is our duty to make the most out of it and try to change things for the better.
What music do you listen to whilst designing?
Any advice for ambitious designers?
Put in the work and find yourself a mentor at the get-go. I can't stress enough how important it is to have role models in your life, carefully picked. Try to spend less time on Dribbble and more time with your thoughts, and don't compare your work with other designers with years of experience ahead of you. You will get there, no doubt. Ah, and read books, many books!
If you need help with portfolio review or career path guidance, book a session with me here: https://adplist.org/mentors/razvan-tugui
Anything you want to promote or plug?
If you want to get in touch with me, I'm on Twitter or you can check my website at https://razvantugui.com/.