What led you into design?
From the outside, my way into design looks like a very linear path with a somewhat clear goal, but to me it was very far from straight, in fact the opposite. I have always been a creator at heart and was designing without knowing what design was. It's easy to spot now I guess, in looking back. Organising everything possible, preferably by colors? Absolutely! Spending hours building homes for my Sims without actually playing? Check. Making wild constructions out of LEGO bricks? Of course, I am Danish, after all!
I also loved math in school and thinking in a logical, structured way to solve what felt like small puzzles. I have always struggled with 'choosing' between these two different things that I loved, so the decision to become creative for a living was difficult. Mostly because I had other expectations for myself (logical thought process inserted here), but also because the job I have today simply didn't exist when I first looked in the big 'what do you wanna be when you grow up' book. Well, you could become a graphic designer in the more traditional sense, but the digital field wasn't that accessible at the time.
I don't know exactly when I made the decision of entering the creative field, but I eventually came across the people's college Krabbesholm, a beautiful school on the west coast of Denmark that prepares you for any creative education. I went there and I loved every second of it. At that time I was very inspired by the amazing old Danish furniture designers Hans Wegner and Finn Juul, but I also slowly started to develop a fascination for typography, and I began gravitating more towards graphic design. The problem I faced was that I was never really good at drawing, in fact I sucked at it, but early in my career, I turned that into an advantage because it forced me to simplify all my visual solutions, which is essential to good design.
It really wasn't until I got to The School of Visual Communication that I realised where my passion actually lay. This school offered a diverse and creative education, surprisingly located in a small town close to the German border, and here I developed an all-consuming obsession with grids and typefaces. With a major in graphic communication, I started working on branding, designing magazines and lookbooks primarily for fashion labels. But after a couple of years in the fashion industry, I was already feeling pretty stuck creatively. I quickly decided to relocate and continue my studies at Hyper Island in Stockholm, where I focused more on digital strategy and developing my more or less 'missing' digital design skills. Going to Hyper Island really helped me find my sweet spot creatively. All my projects were centered around the digital world and had a foundation in design craftsmanship. I loved the challenge of solving both the design and technical challenges that came along with it.
Flash forward, I'm working at Hello Monday, still designing experiences, products, and brand identities that solve problems using more or less all design disciplines that I love.
What does a typical day look like?
Well, after my alarm goes off I snooze and repeat no less than 7 times before slightly waking up. I'm definitely not a morning person, but luckily we have pretty flexible working hours at Hello Monday. So after running around like a headless chicken for 30 minutes I leave my apartment and walk to the office while listening to a podcast, eating an apple, taking a minute on my phone checking what I have missed while sleeping - but not all at once. Then coffee, always coffee, but after that, a 'typical day' isn't really a thing. My day very much depends on the project I'm working on, and I draw from a wide range of design disciplines depending on where we are in the process. I'm either sketching on paper, designing, making small animated prototypes, but really most of my day is spent in Google slides collaborating with my coworkers across our different offices.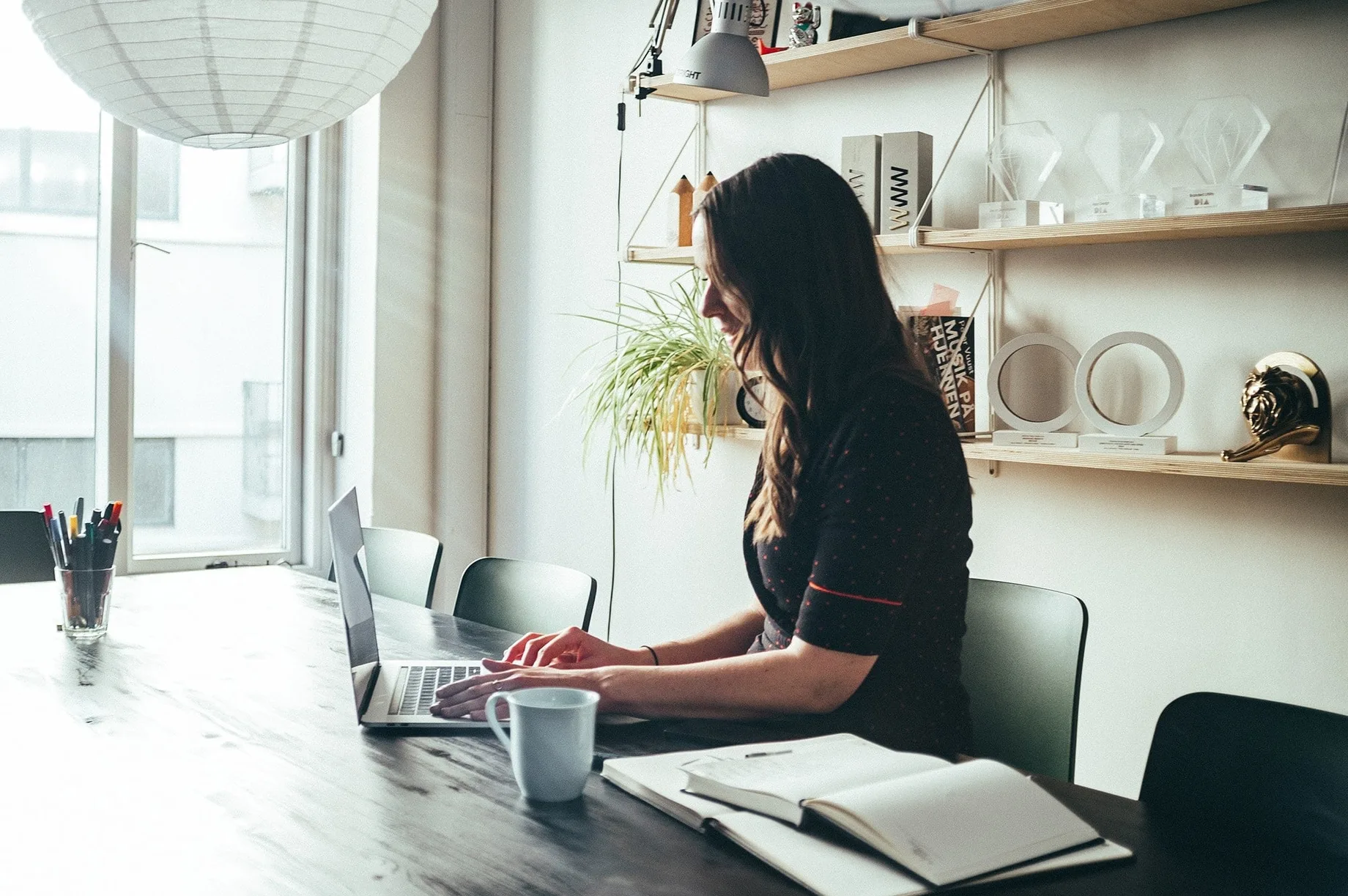 One thing is consistent, and that is lunchtime. We all sit down and eat a home-cooked meal together everyday at noon, and we take the time to focus on topics that don't involve 'work'. We talk about books, sports or learning sayings from our multicultural colleagues, we discuss how to optimize a Danish piece of smørrebrød and why a French hotdog is called a French hotdog when it is in fact danish. Then I play a round or two of foosball and depending on the result I go back to work more or less happy. At around 5 I go home and depending on the season I'll either go for a run, play soccer, read a book, or watch my newest obsession on Netflix.
What's your setup?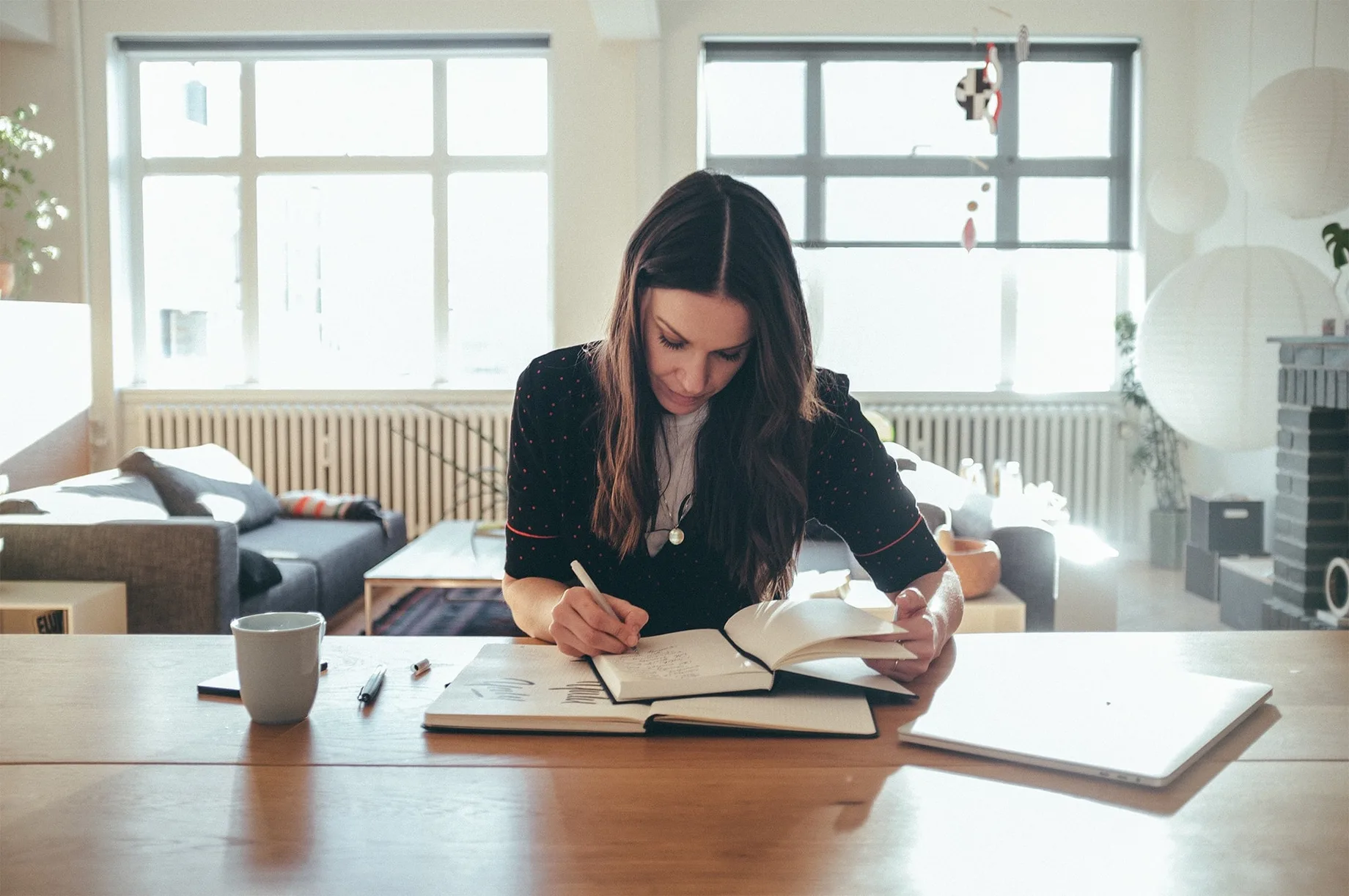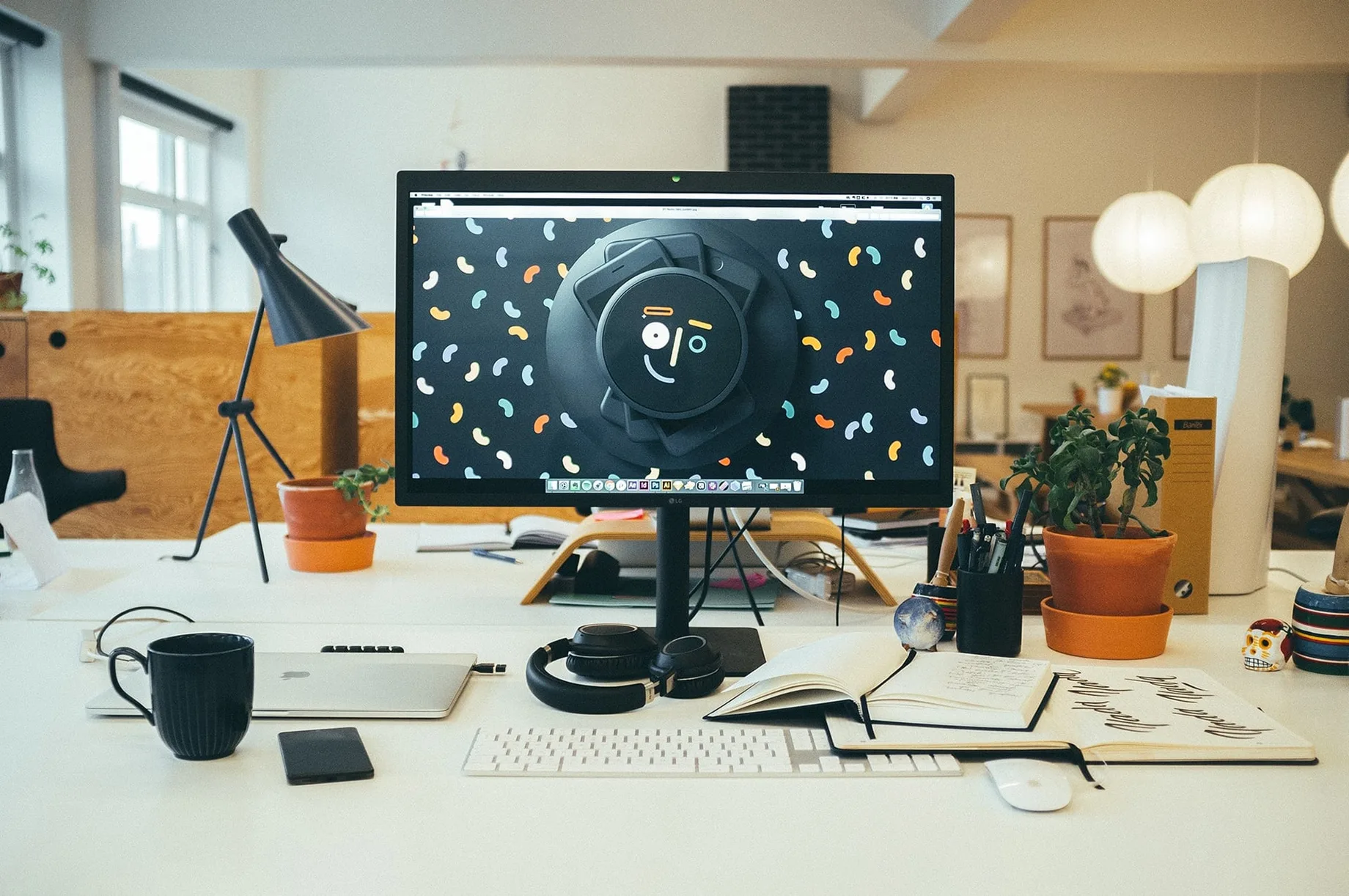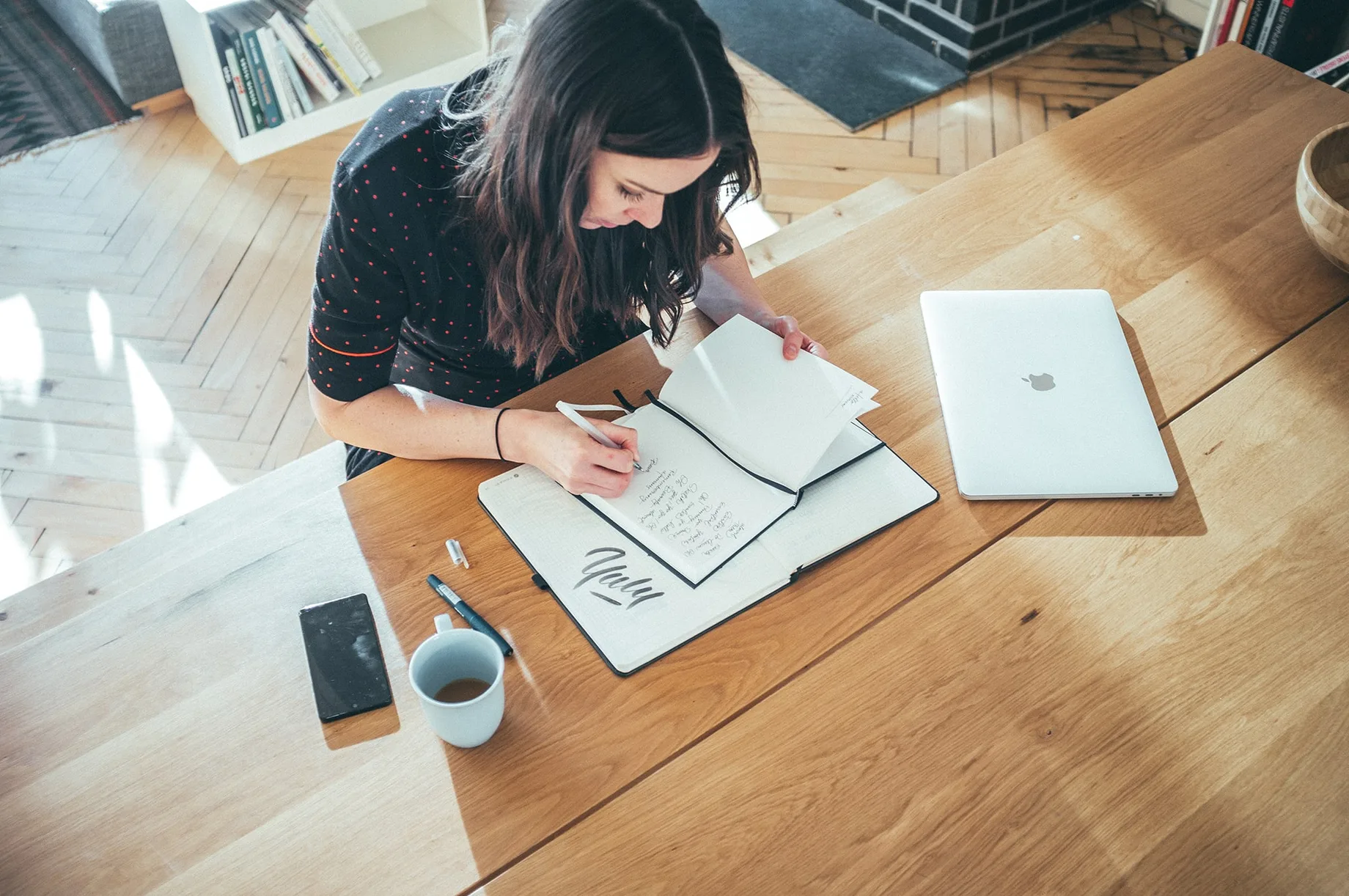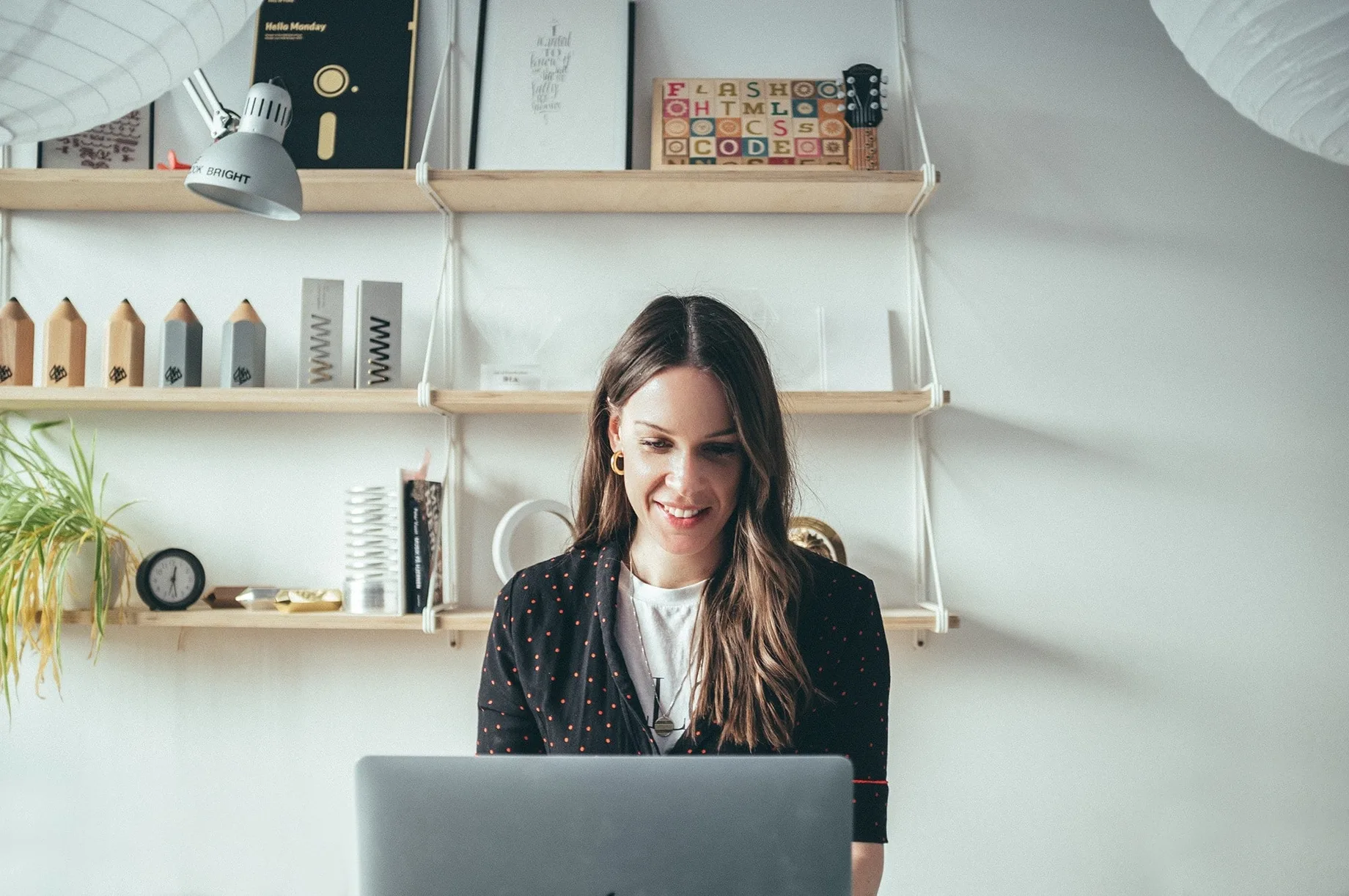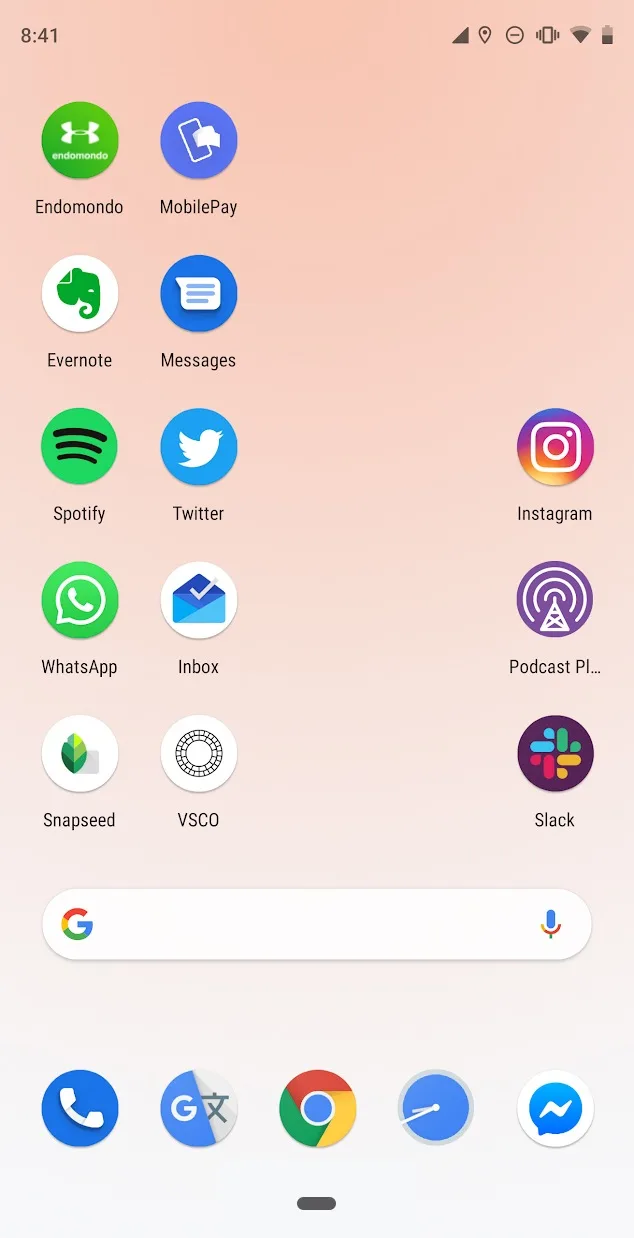 Where do you go to get inspired?
That is a very difficult thing to nail down. I get inspired by my surroundings and all the different projects that are going on around me, and my Scandinavian heritage has always been a big inspiration for me. But to me working with design is more about having confidence in your own ideas than looking towards others. It's so easy to get caught in the Pinterest or Instagram wormholes, I do it too of course! But more essential to me is getting away from trend surfing and trusting myself and having confidence in the design directions we've established for the project.
What product have you recently seen that made you think this is great design?
Coming from Denmark, where most people use their bike, not for sport but as transportation, the bike helmet Hövding is one of the greater design solutions I have seen. It is the world's first airbag for cyclists and is not only clever design but it also helps save lives. Lots of people don't wear helmets because they're cumbersome or because aesthetically they look horrible. Not great reasons to risk your head, but it's just reality. I personally think the Hövding helmet is a great solution because it's ergonomic, practical, super safe, and at the same time it looks great because it simply blends in.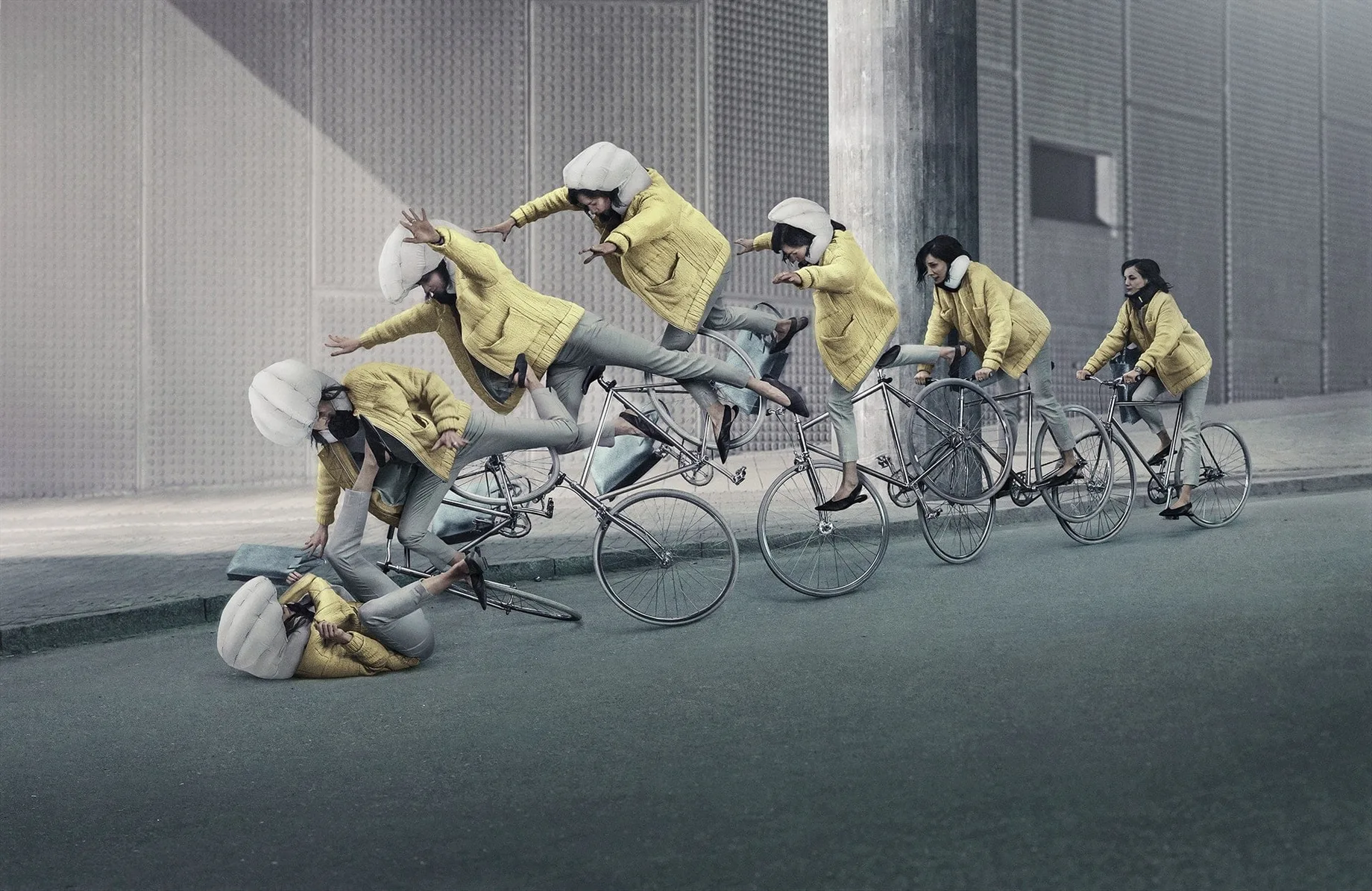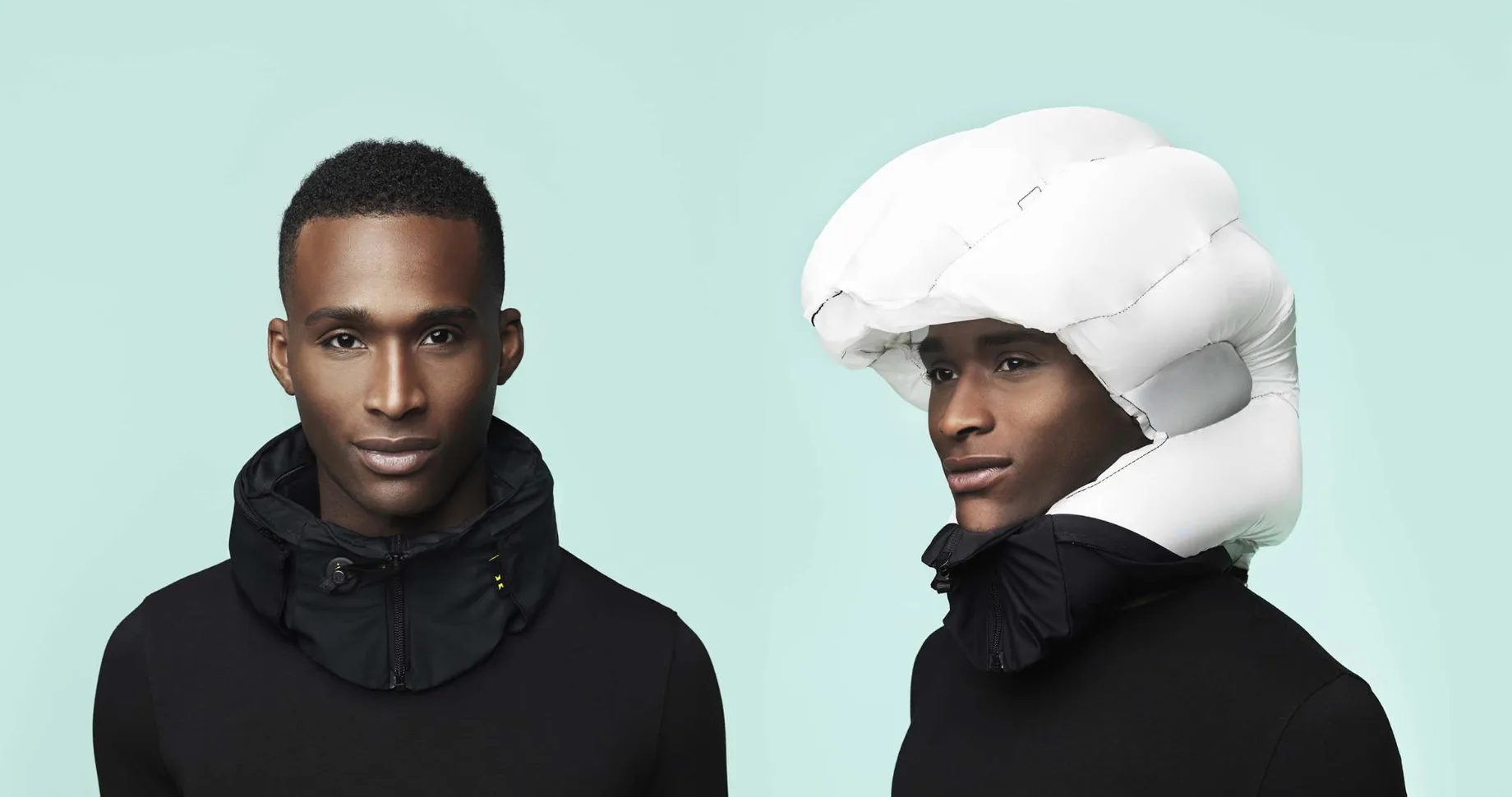 *Credit: Hovding.com*
What pieces of work are you most proud of?
I have often thought about that question myself, but as a perfectionist, I always struggle answering. In every project, I'm always doing my very best and try to challenge myself and take risks. So narrowing it down feels like saying that I've already done the best I can do, and I believe my best work is yet to come.
But if someone was forcing me to answer - and you kind of are! - I would put my perfectionism aside and say that I'm most proud of a concept we did together with T-Mobile, now almost 4 years ago.
We called it NOMO - No One is Missing Out.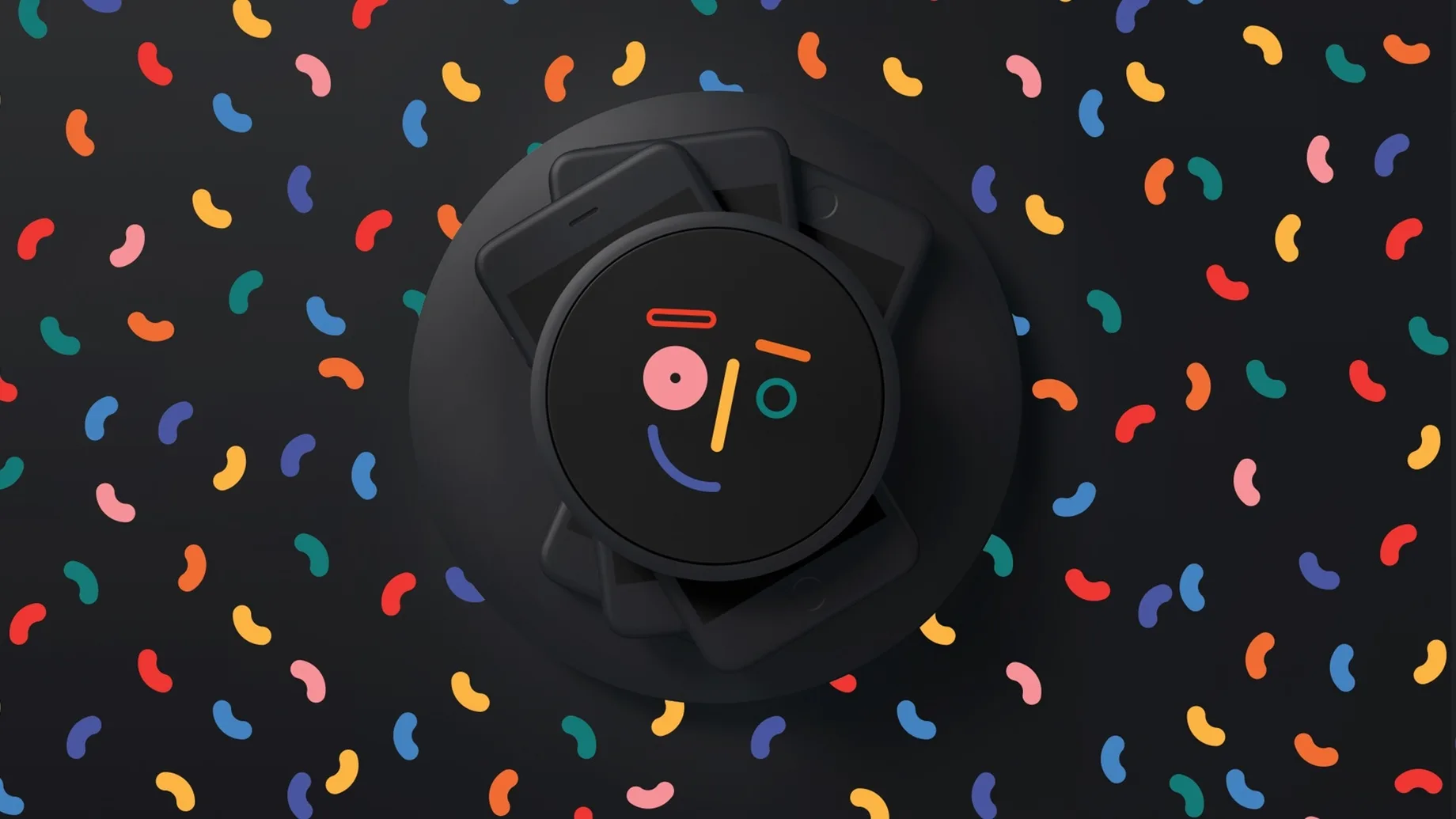 Most of us use more than one device, spending on average more than half our time in front of a screen. We're afraid of missing out on something truly great so we stay online and forget to look up and enjoy real life. We saw that everyone had become accustomed to a new way of being "alone together" and what was supposed to bring us closer, now creates distance from each other.
Our key goal was to push for technology companies to take social responsibility. We wondered... would a car company create a steering wheel without airbags? And how could we make humans more connected without having to forfeit the benefits of the phone? Not Wifi connected. Or social Media connected, but face connected. Smile connected and real-life conversation connected?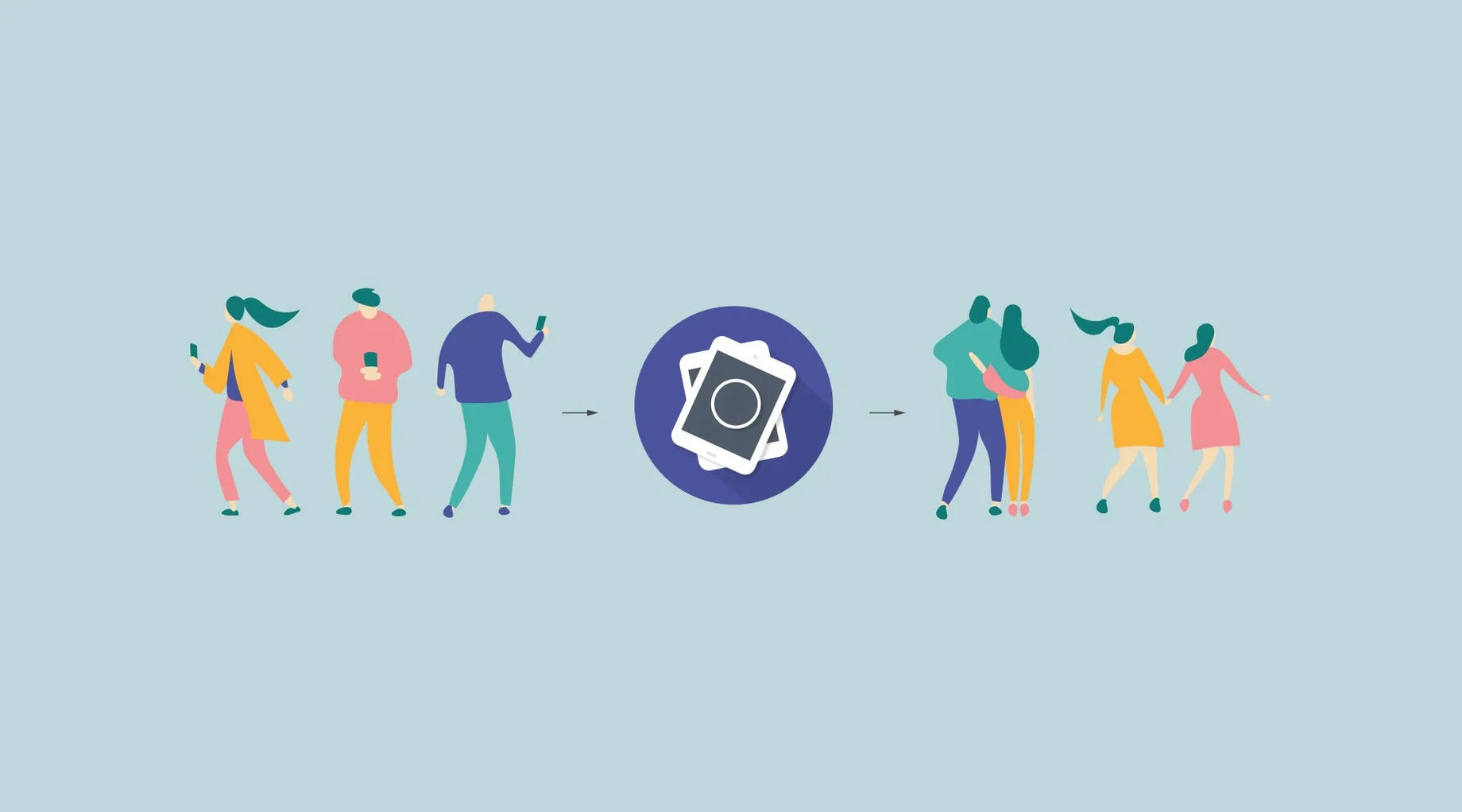 The answer was NOMO - a device that helps you be present in the moments that matter. A playful tool that tracks and rewards you every time you're offline. A device that empowers people to be conscious of how they spend their time, allowing people to be present and less dependent on their phone. So we can all look up, create more face to face interaction, and connect by disconnecting.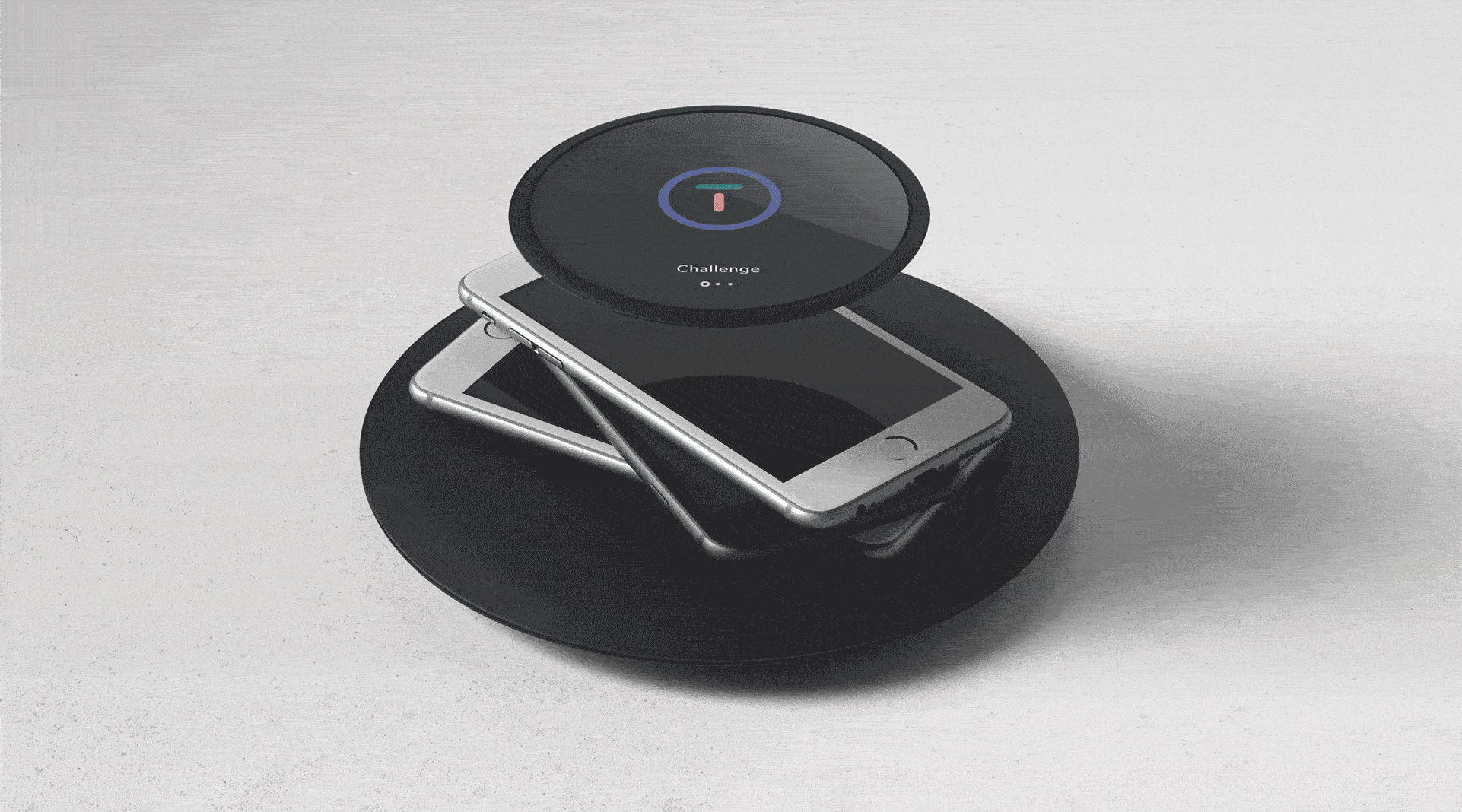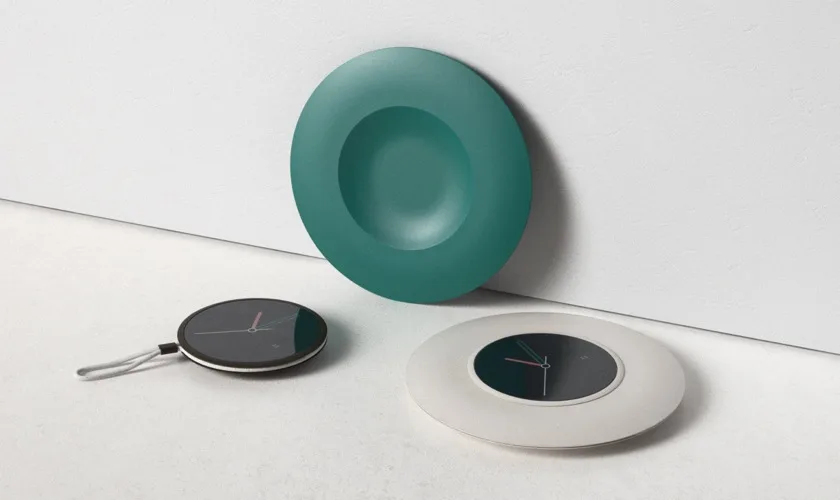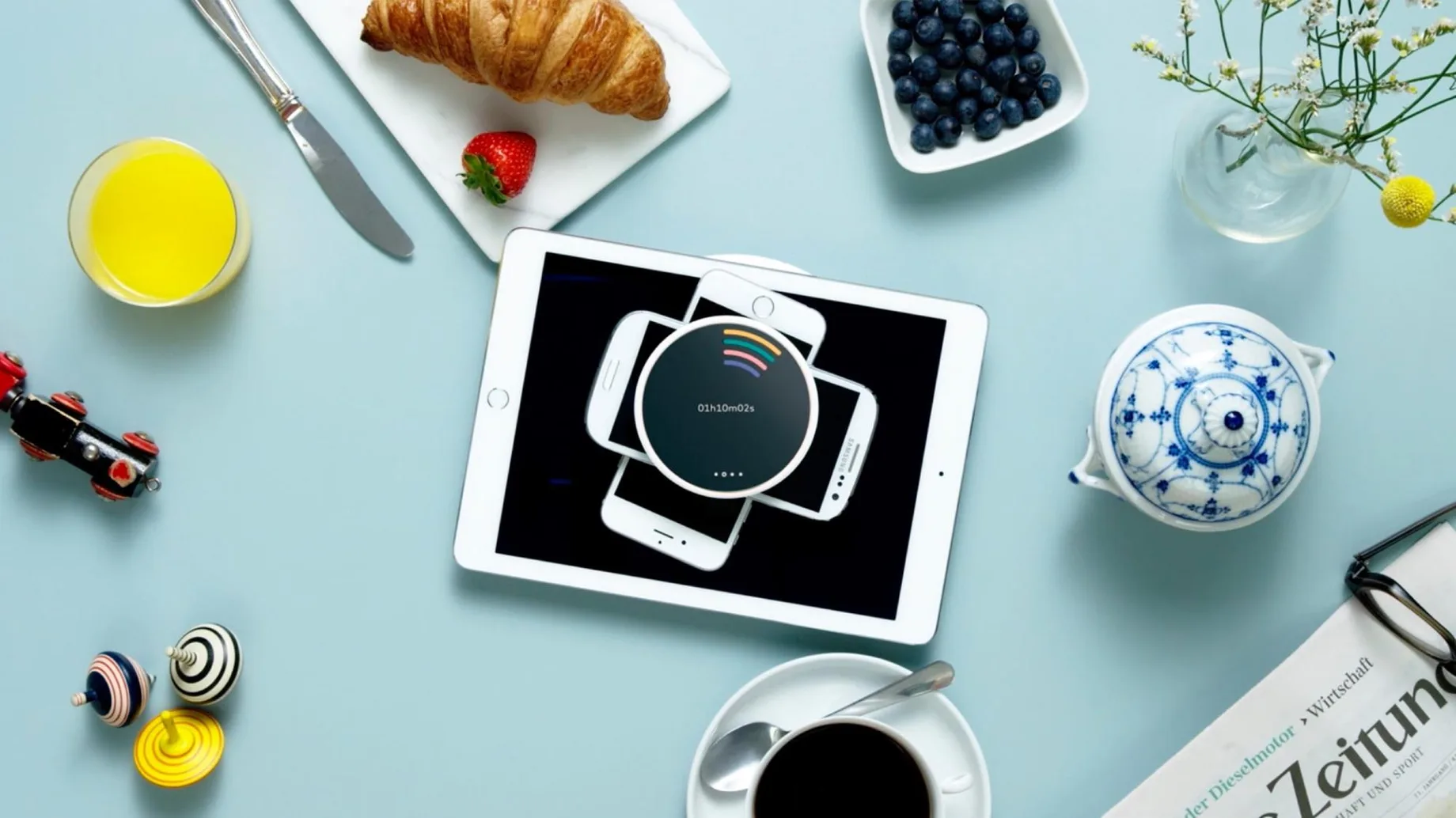 I'm not only proud of this because of the brand and UI design we did, but also because...I kind of think we predicted the future in terms of how the tech industry is tackling digital burnout. Today you can look at Google, Instagram, etc - they've all added ways for people to better track and manage their phone and app usage - all in the name of digital well-being. Our NOMO project was an attempt to address this burnout earlier than anticipated.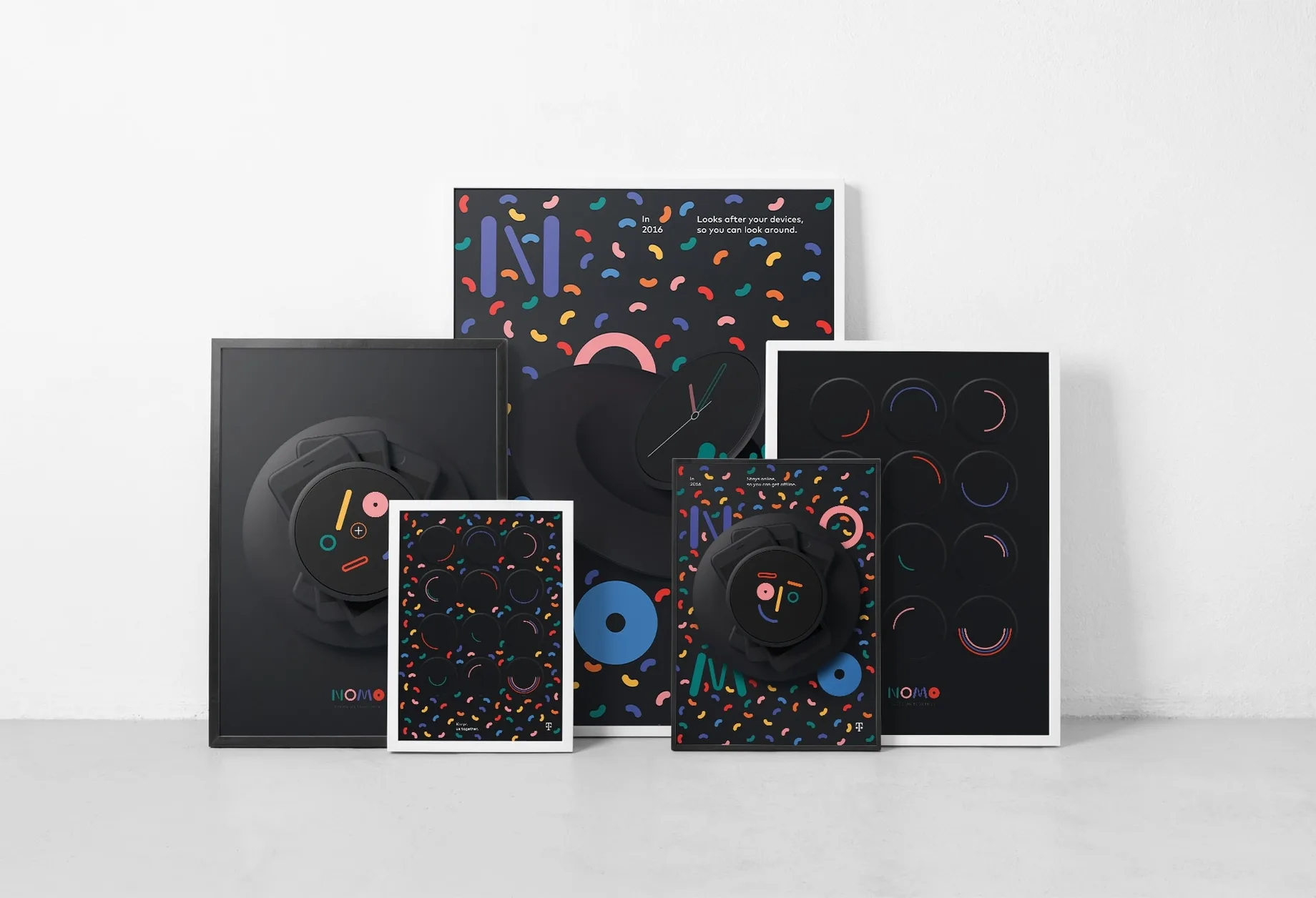 What design challenges do you face at your company?
We have never seen this many great tools for designing and prototyping - they've gotten easier, clever, and much more intuitive to use, so it's a very exciting time to be a designer. But this also poses a big challenge for us, and for all agencies, not just my company. I see designers becoming more prone to creating templatized designs in clean, very defined systems, where drop shadows, textures, and funky gradients are a blast from the past. Our ability to create these clear design systems definitely makes our lives easier, especially in designing for huge platforms, but it also creates a large mass of products, brands, and websites that look somewhat similar.
Clients come to us to help them differentiate, so as designers we have a responsibility to always be on the edge of what is relevant, interesting, and unique. We should be careful to not let the design system or software dictate the style, but instead remember the human and meaningful approach to design, no matter what the 'latest thing' dictates. Every designer has a great responsibility and we should take that seriously.
We should remember that just because the industry tries categorizing design into strategies, boxes, and systems, doesn't mean we always have to conform. We commonly look at strategy, UX and best practice, we analyze data - lots of data. These are important elements too, but to me creating big innovative ideas and unique design experiences takes more than looking at "best practise". If we only look behind us, the design we do today won't be relevant tomorrow. And if we as designers want to challenge norms, make a difference or provoke the audience we need to look forward, and at least sometimes, allow ourselves to draw outside the lines.
What music do you listen to whilst designing?
I'm obsessed with podcasts, especially true crime. But sometimes you just need some loud music and anyone who knows me also knows I love Rihanna, for many different reasons. But for the sake of diversity, I have picked a couple of different tracks.
Any advice for ambitious designers?
Wear a helmet when biking, always wear a helmet!
And if you already have that covered I would try finding the balance between being critical about your own work and being too hard on yourself. Yes, you should work hard and try hard and push the boundaries for what you can accomplish, but don't beat yourself up if you fail. Because becoming a great designer is not something that happens in one day, it comes with experience and takes time and effort. As long as you follow your passion I know you will do just great.
Anything you want to promote or plug?
I will take a moment to promote Hello Monday's almost or soon-to-be-launching new website. Anyone who has worked on their own website or their agency's site knows that this is a bit of a torturous process, but I'm pretty happy with the results. Until it sees the light of day (we are all perfectionists, so this may take a while), go follow our Instagram. I promise it will not be the typical agency Instagram, it will not be over-polished and definitely not boring.
I will also just leave my instagram and twitter accounts in case you want to just say hi.