What led you into design?
I remember growing up in the 80s and 90s, I was fascinated with Saturday morning cartoons. I would always try to draw my favorites ones, Bugs Bunny and Taz, with little success. Yet, I knew that I wanted to do some kind of creative work when I grew up.
Fast forward to my early teens when I first got a computer. My parents had a friend who worked in the large format printing industry doing billboards. I visited him at his print shop and I was floored by all the types of equipment. He gave me a copy of CorelDraw and told me to illustrate everything I could put my hands on. I remembered trying to reproduce album covers and posters from my favorite bands. At the same time, I was teaching myself how to build websites so I could design and develop a landing page for my rock band.
At 17, I moved to the US to study animation. Halfway through college, I decided that it wasn't for me and I dropped out. I shifted my focus to print and web design. I got a job doing print design for all the major sports teams in the Los Angeles area and my career took off.
What does a typical day look like?
My cats wake me up around 7:30 am, I feed them, make some coffee and head off to my home office. I catch up with emails and Slack, I also like to write down what I want to accomplish that day. I work on smaller/quicker tasks in the morning to ease into the day. If time permits at 10:30 am, I head off to my Jiu-Jitsu dojo, it works like therapy to me. For the next 1:30 hours, I try to forget about outside things and I concentrate on my mind, body, and learning. Somehow, it boosts my creativity for the entire afternoon.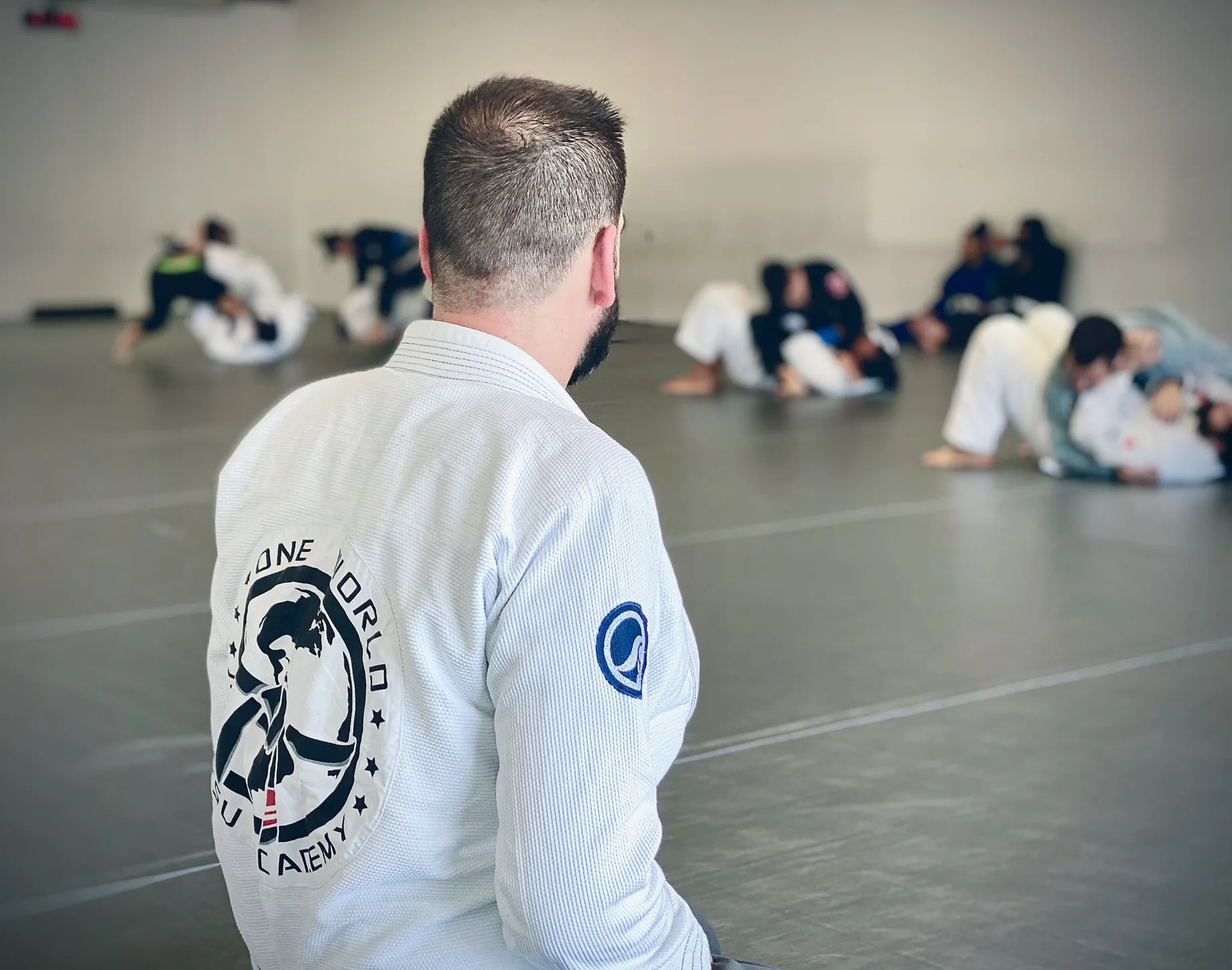 I finish working around 7 or 8 pm, grab some dinner with my wife and enjoy the rest of the night with our two kitties. Freelancing is still new to me, trying to balance work and life has been hard. With time, I think I'll be able to optimize my day better.
What's your workstation setup?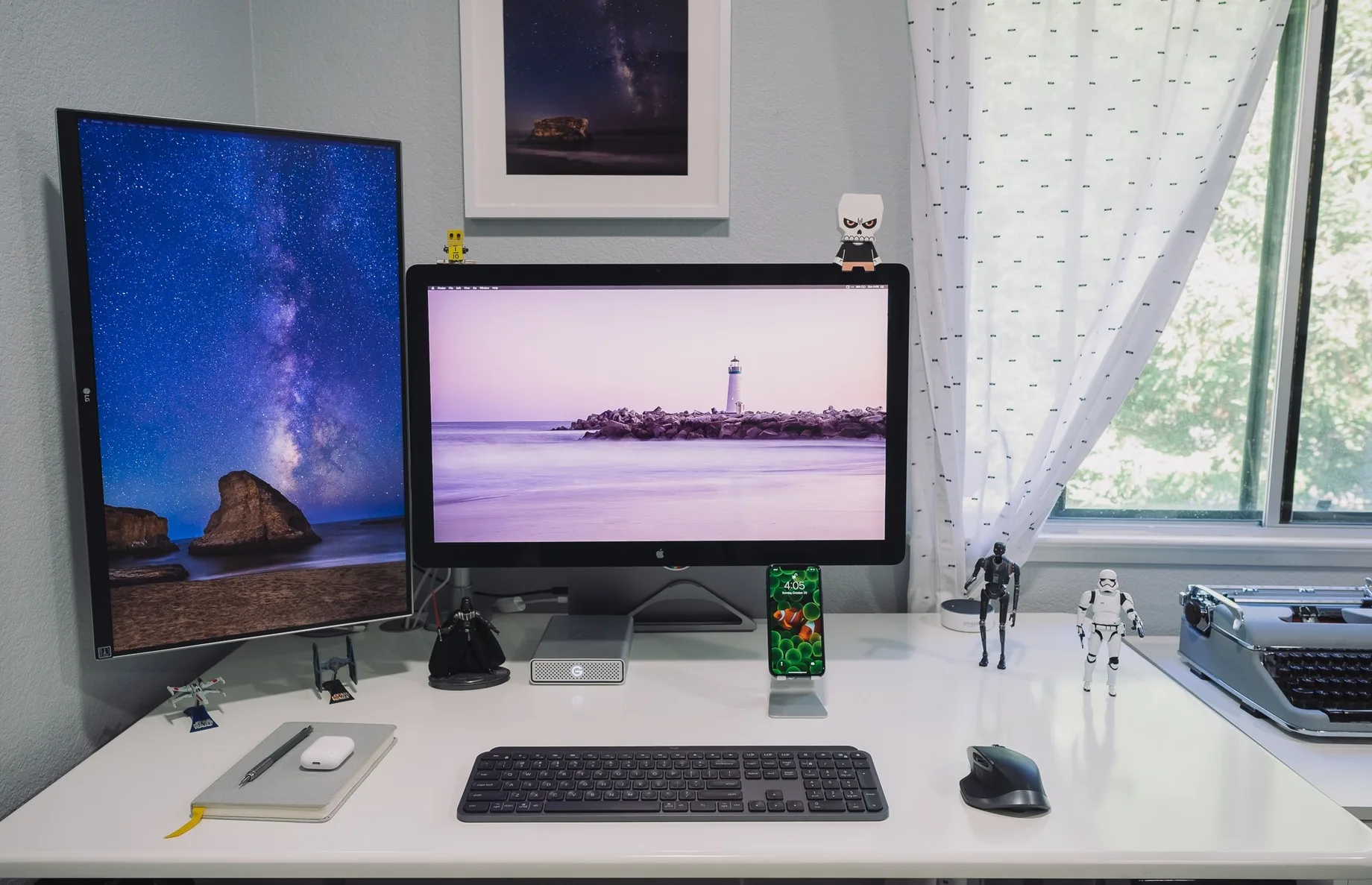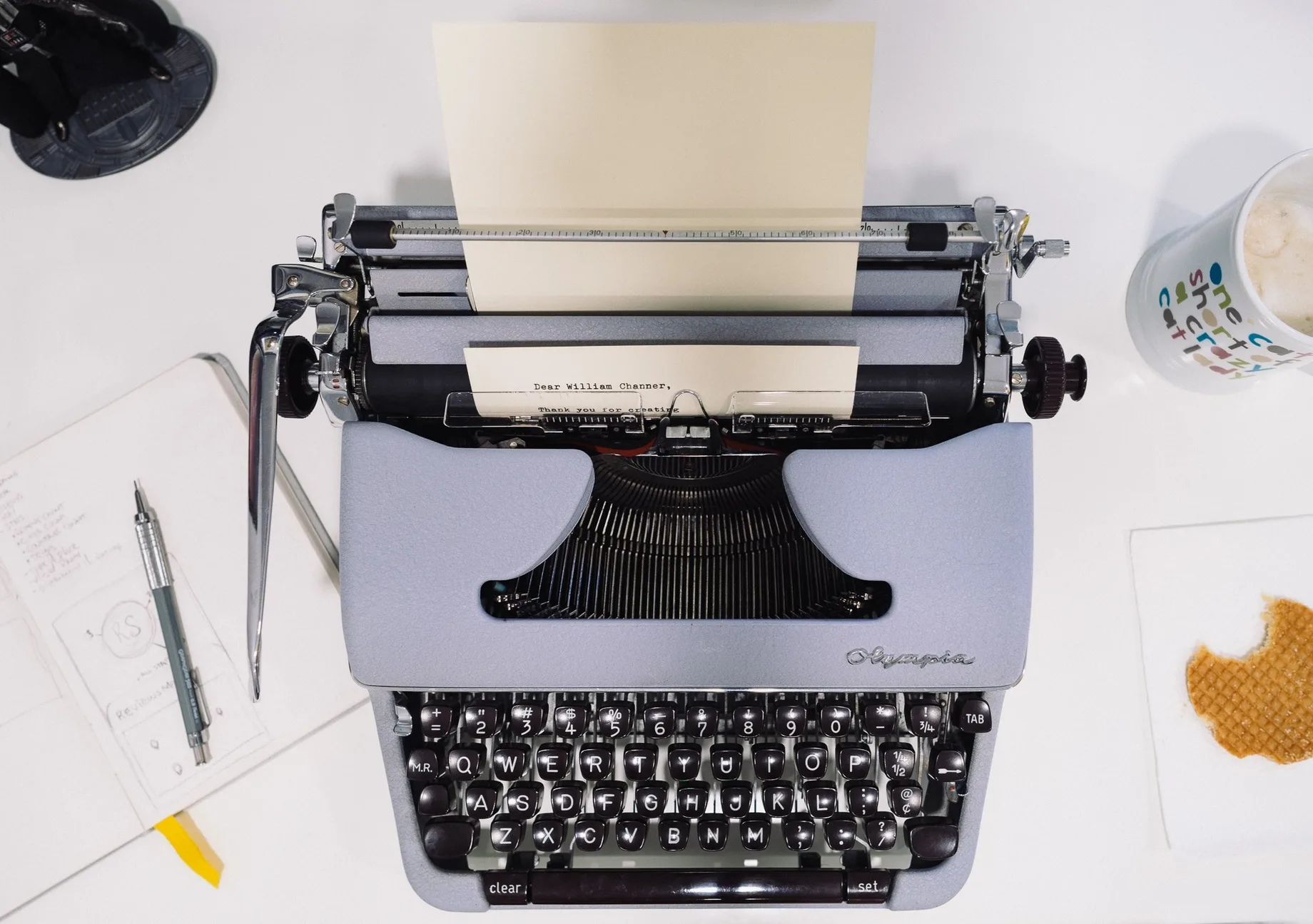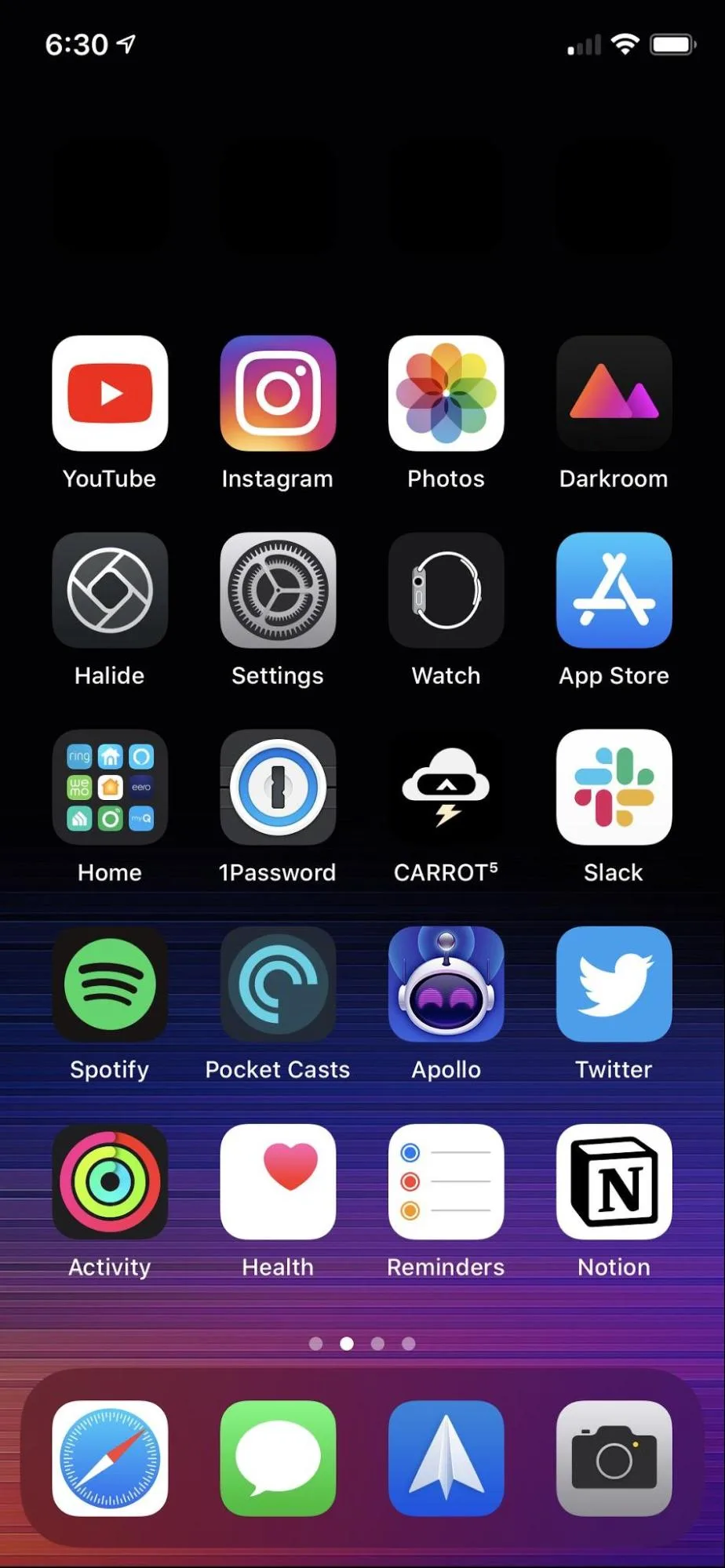 Where do you go to get inspired?
Photography! I'm always carrying my camera around with me. I love driving through the California coast and take photos. The whole experience is super inspiring and humbling, you can't force nature to look how you want it to be that day. You have to work with what you've got in front of you, wait for the perfect light and conditions.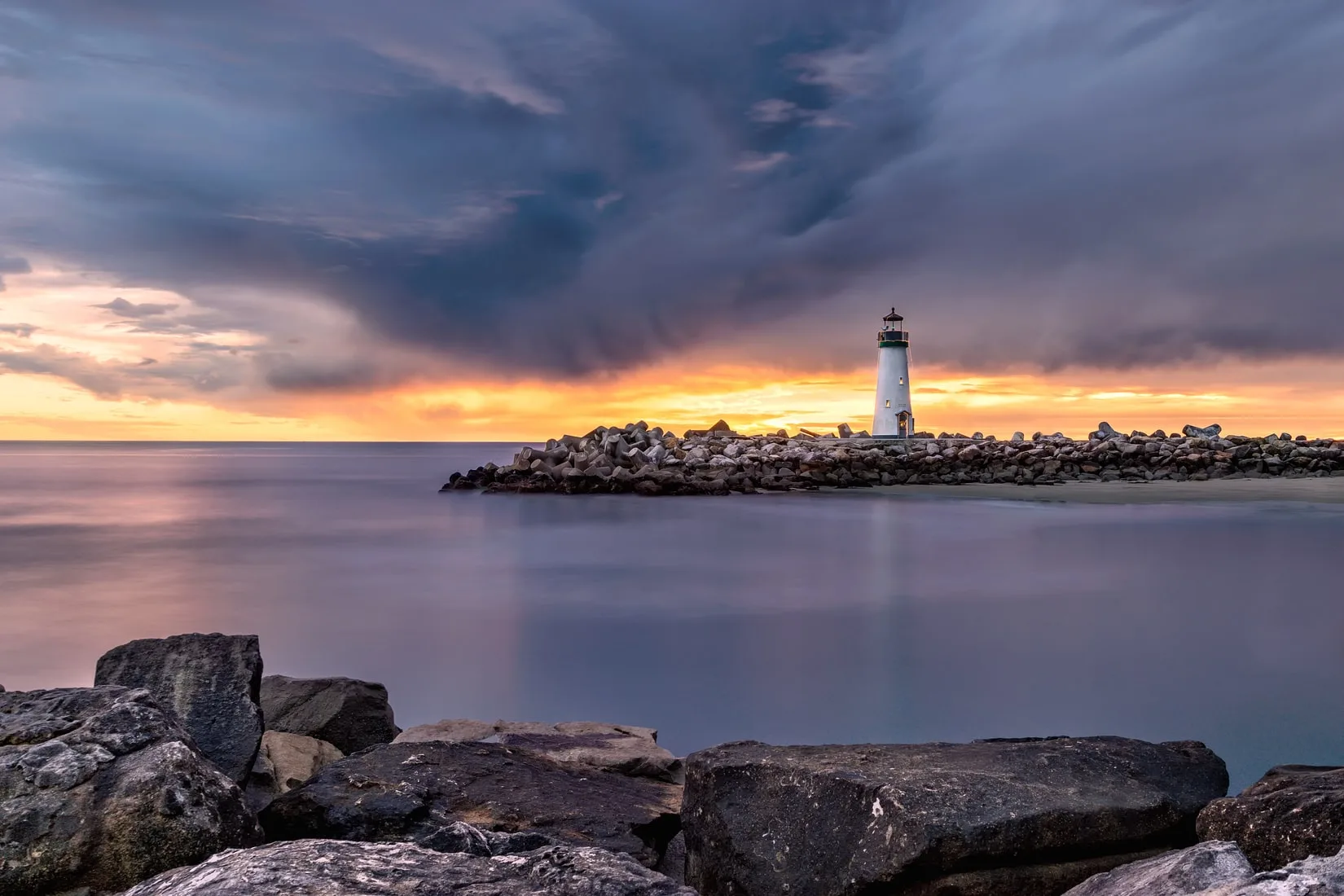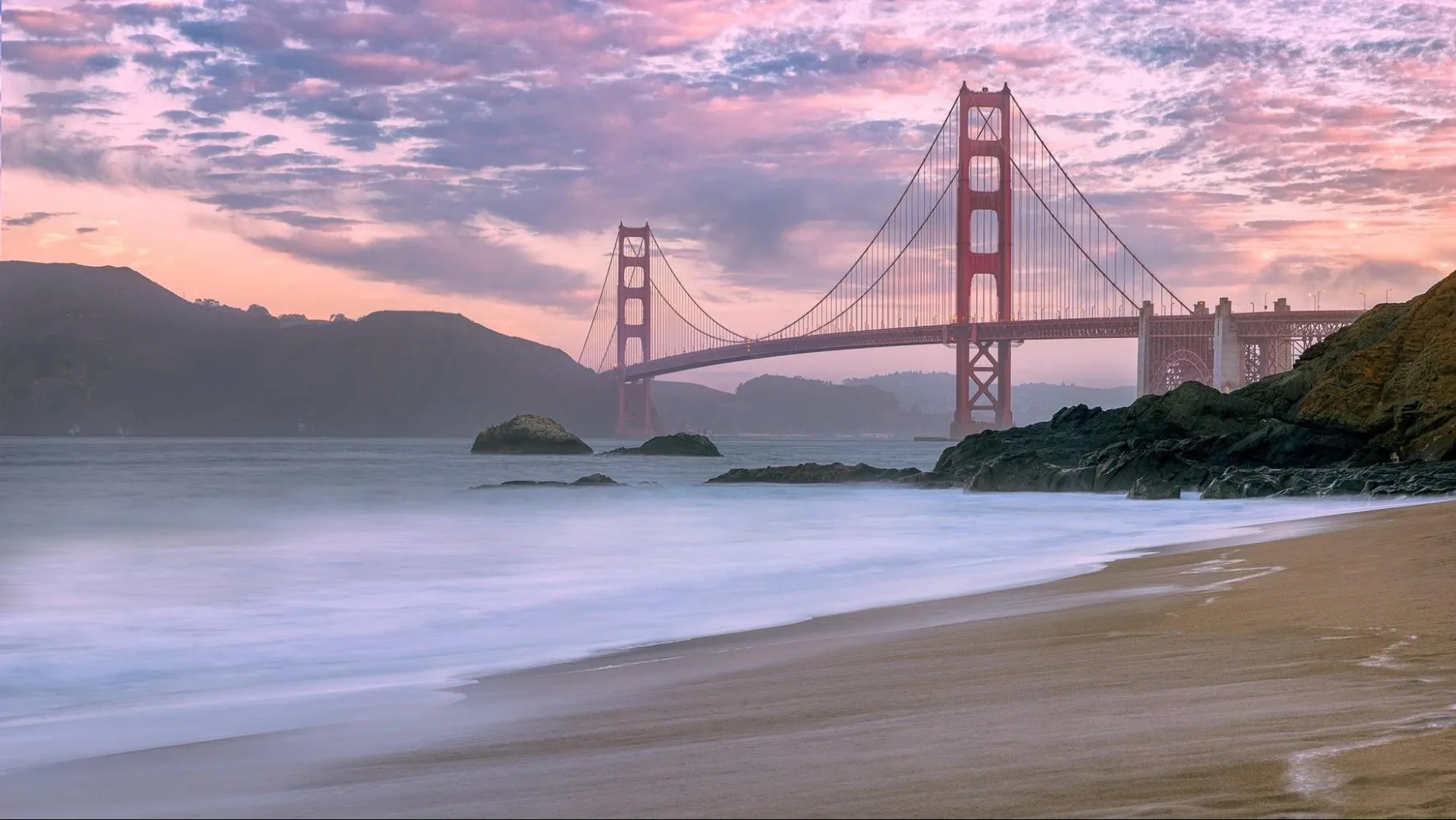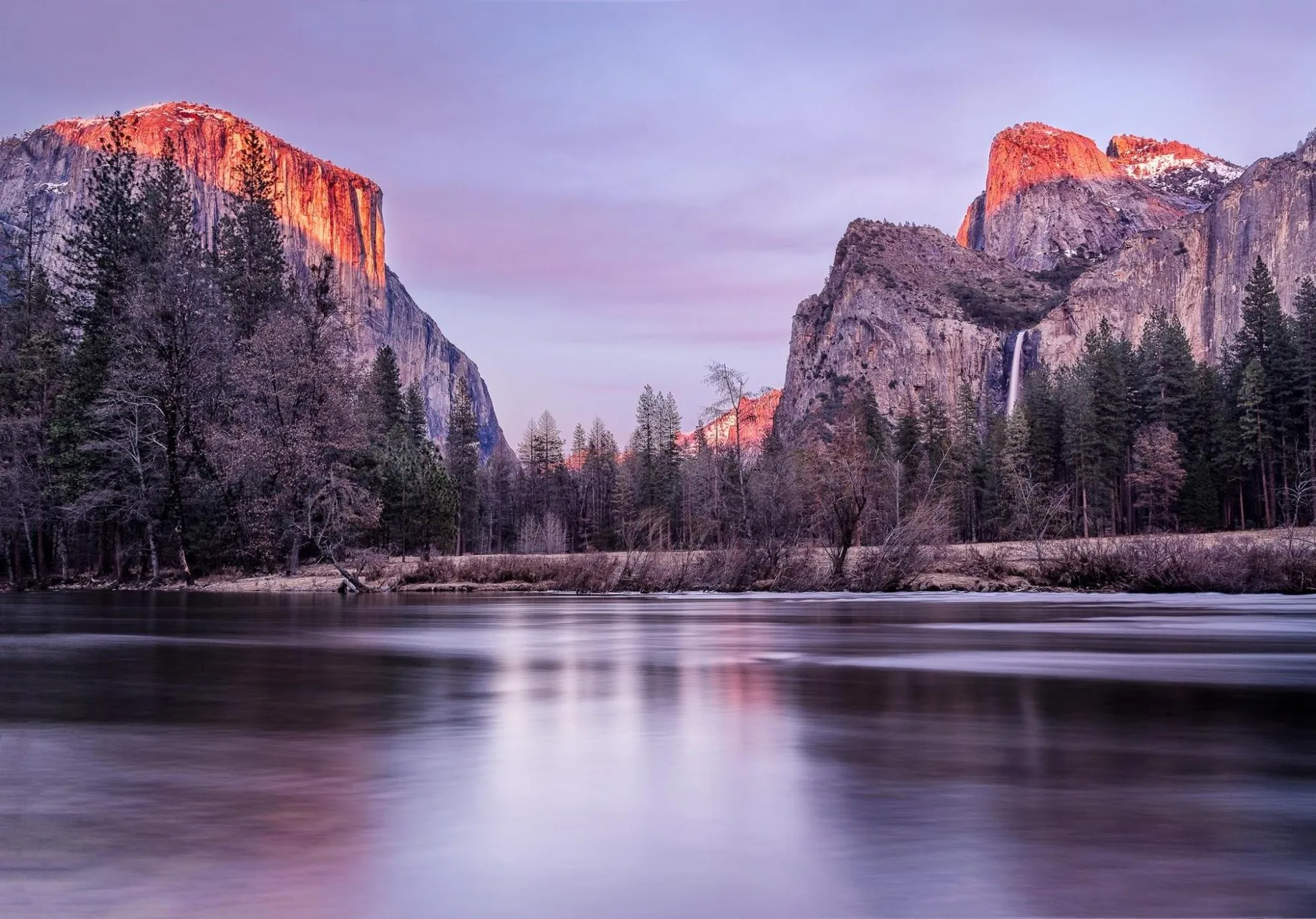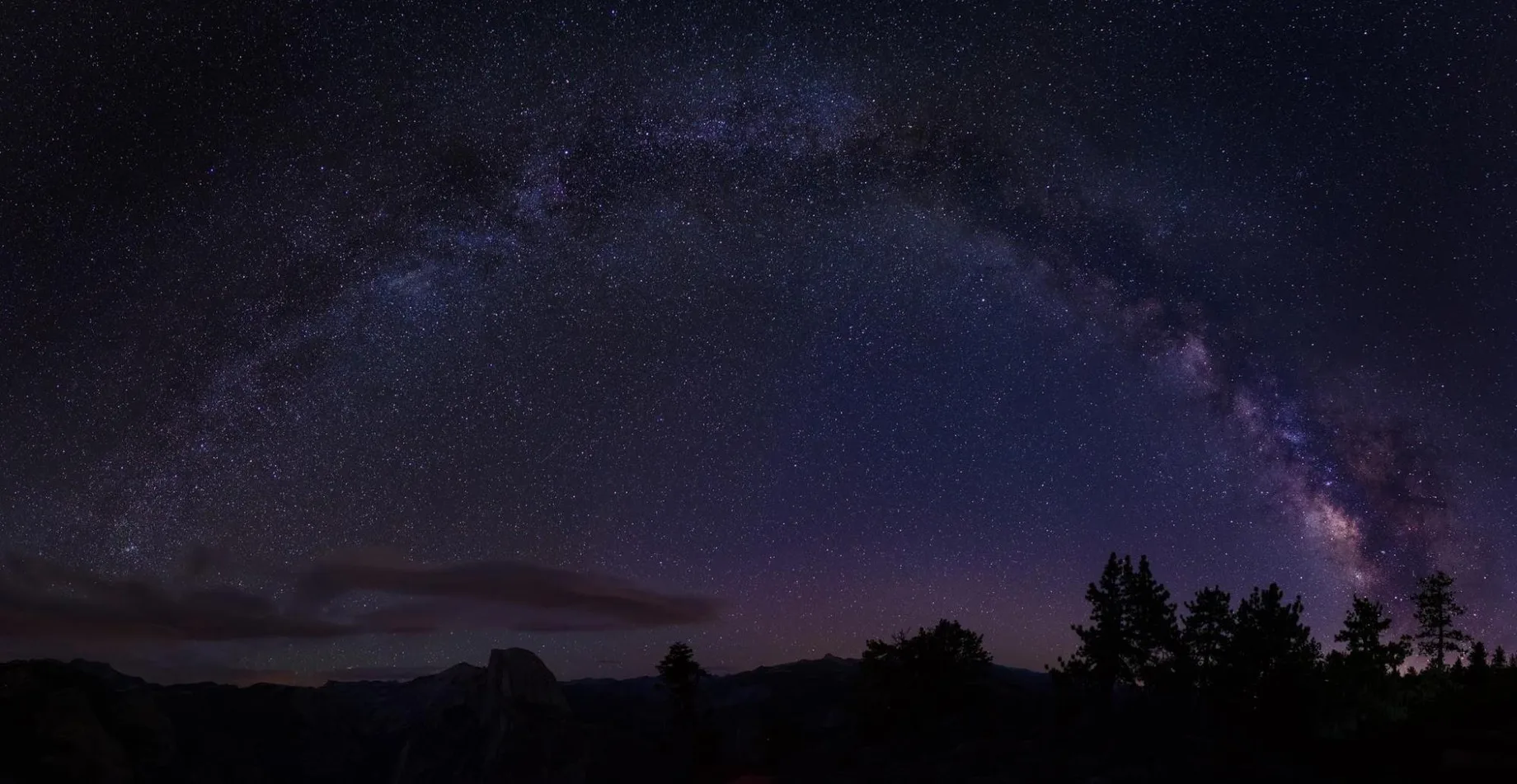 What product have you recently seen that made you think this is great design?
I love Notion! I like how it's designed around the user's content instead of the other way around. I use it for everything. From project management, business expenses, shopping lists.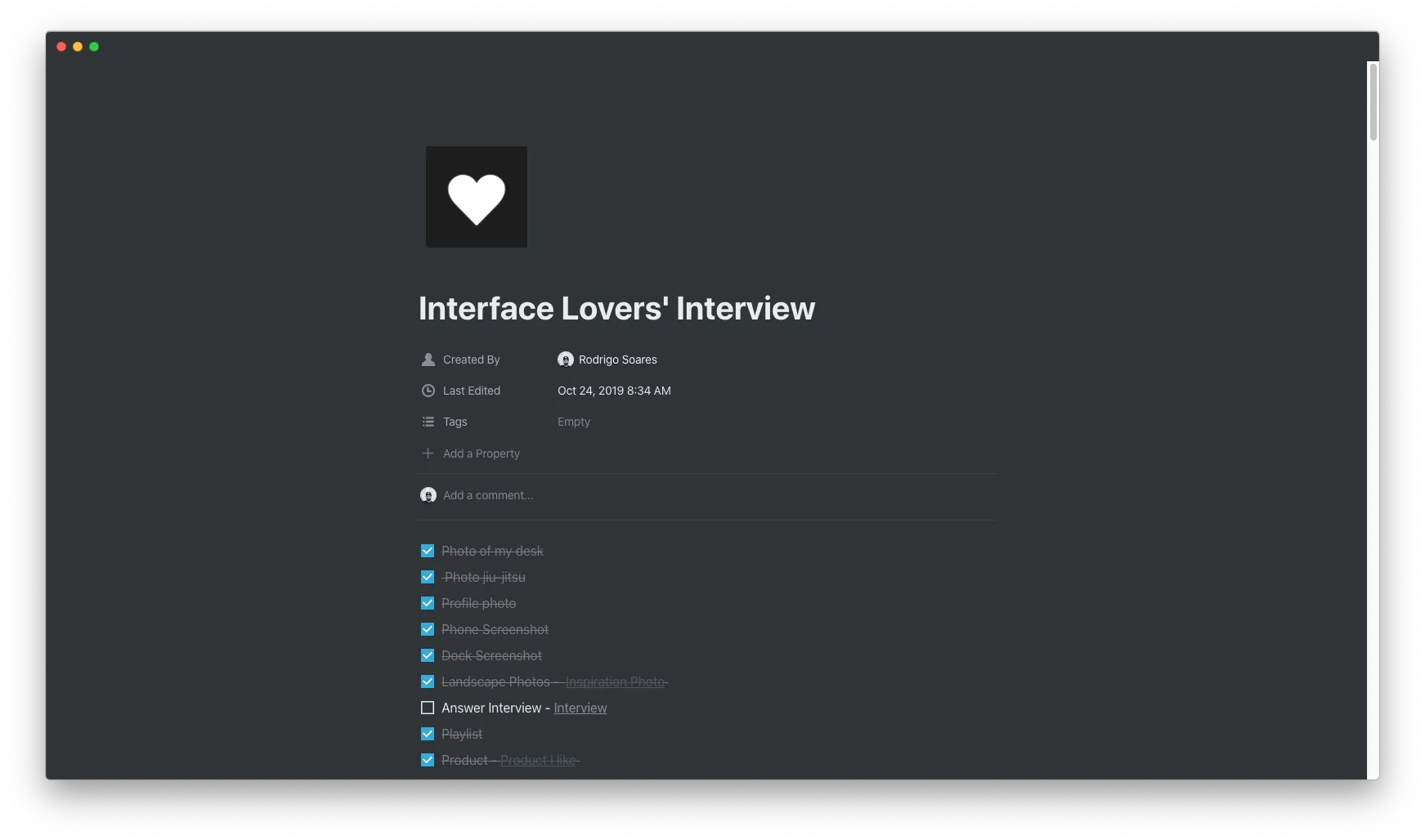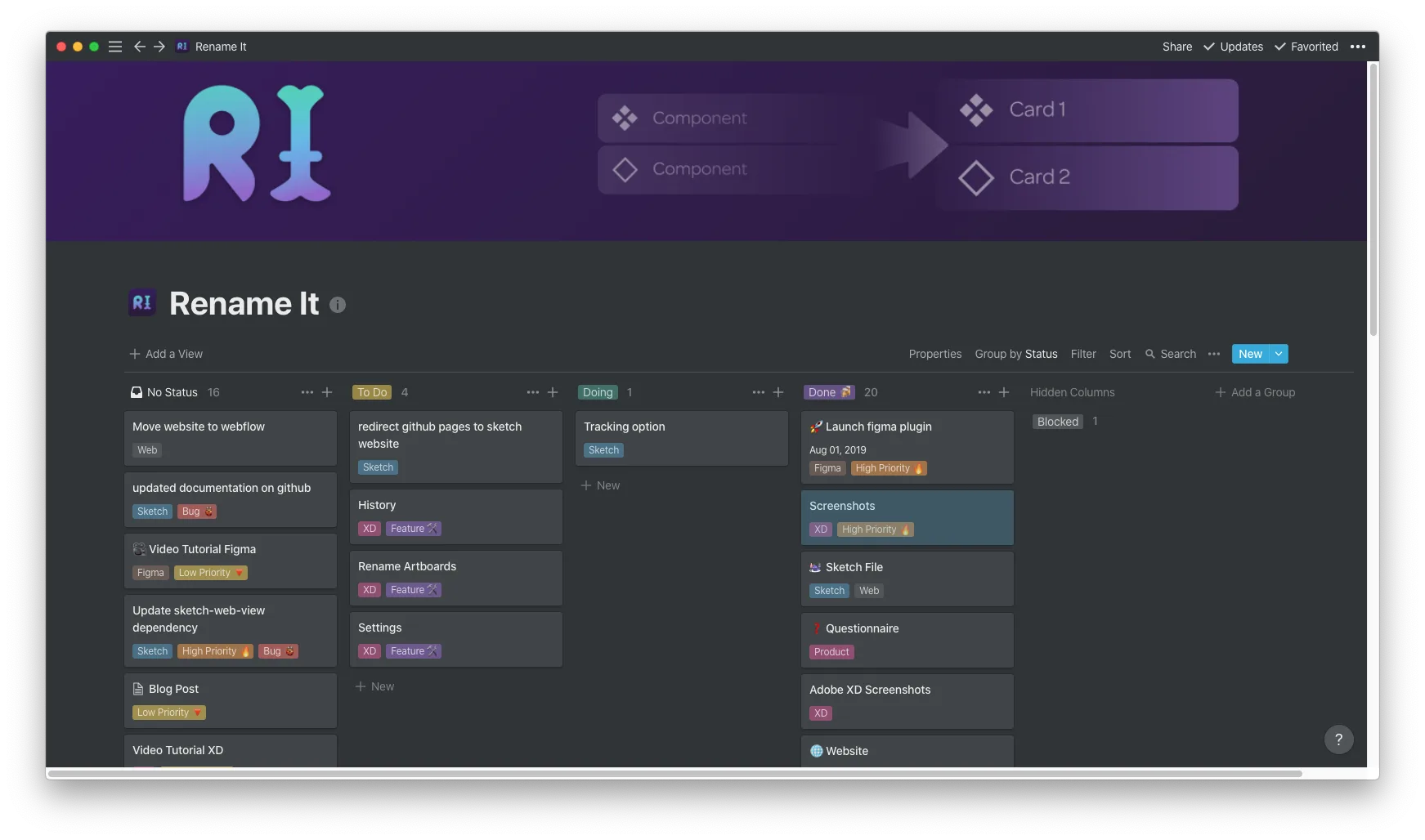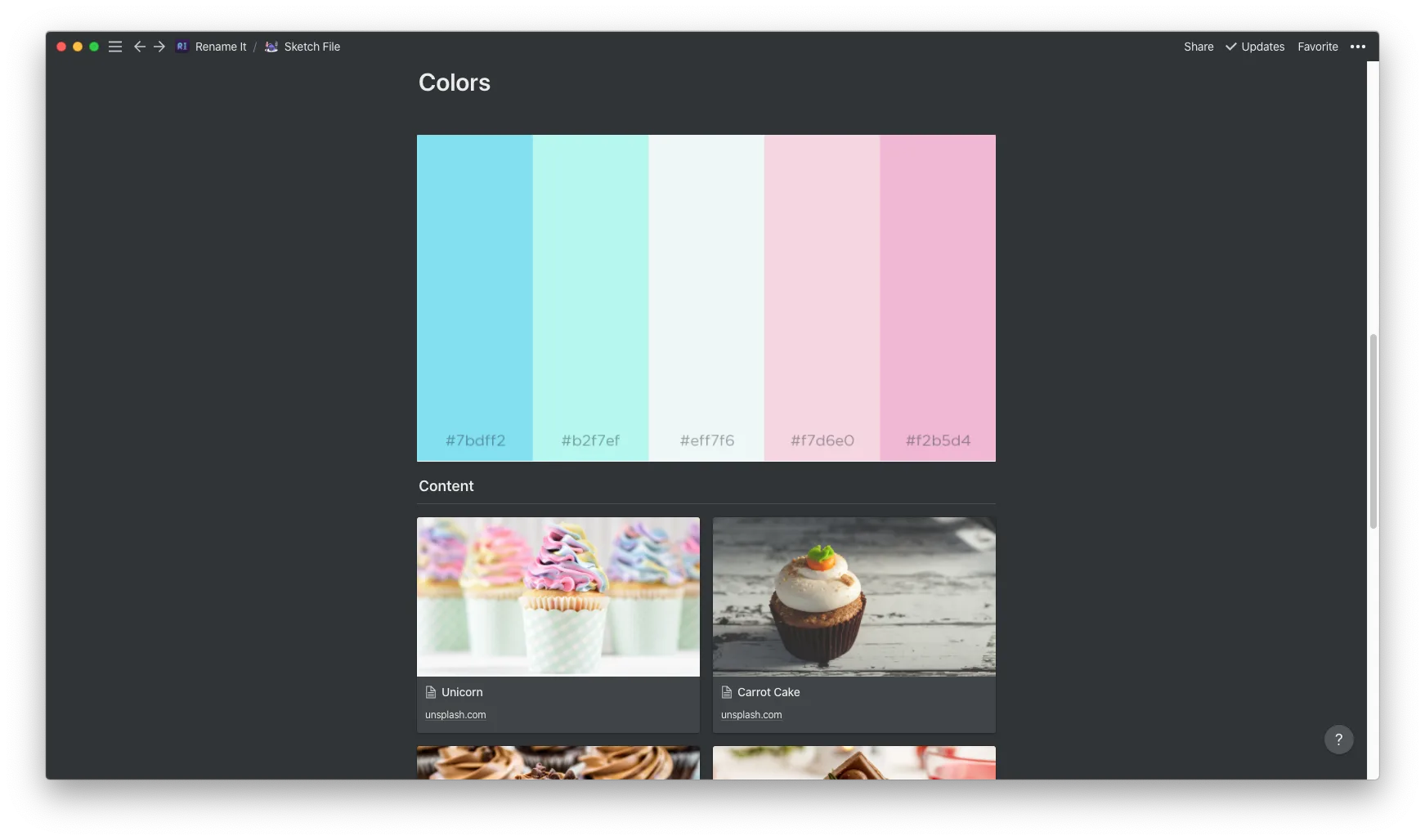 What pieces of work are you most proud of?
My plugin Rename It. When I first started developing it, back in 2014, I was trying to solve my own problem. I had no idea that people would use it. Fast forward five years, this little side project has helped thousands of designers. It has opened so many doors, either being featured in online publications or from getting invited to attend conferences. Every so often I meet a user in real life and it makes my day.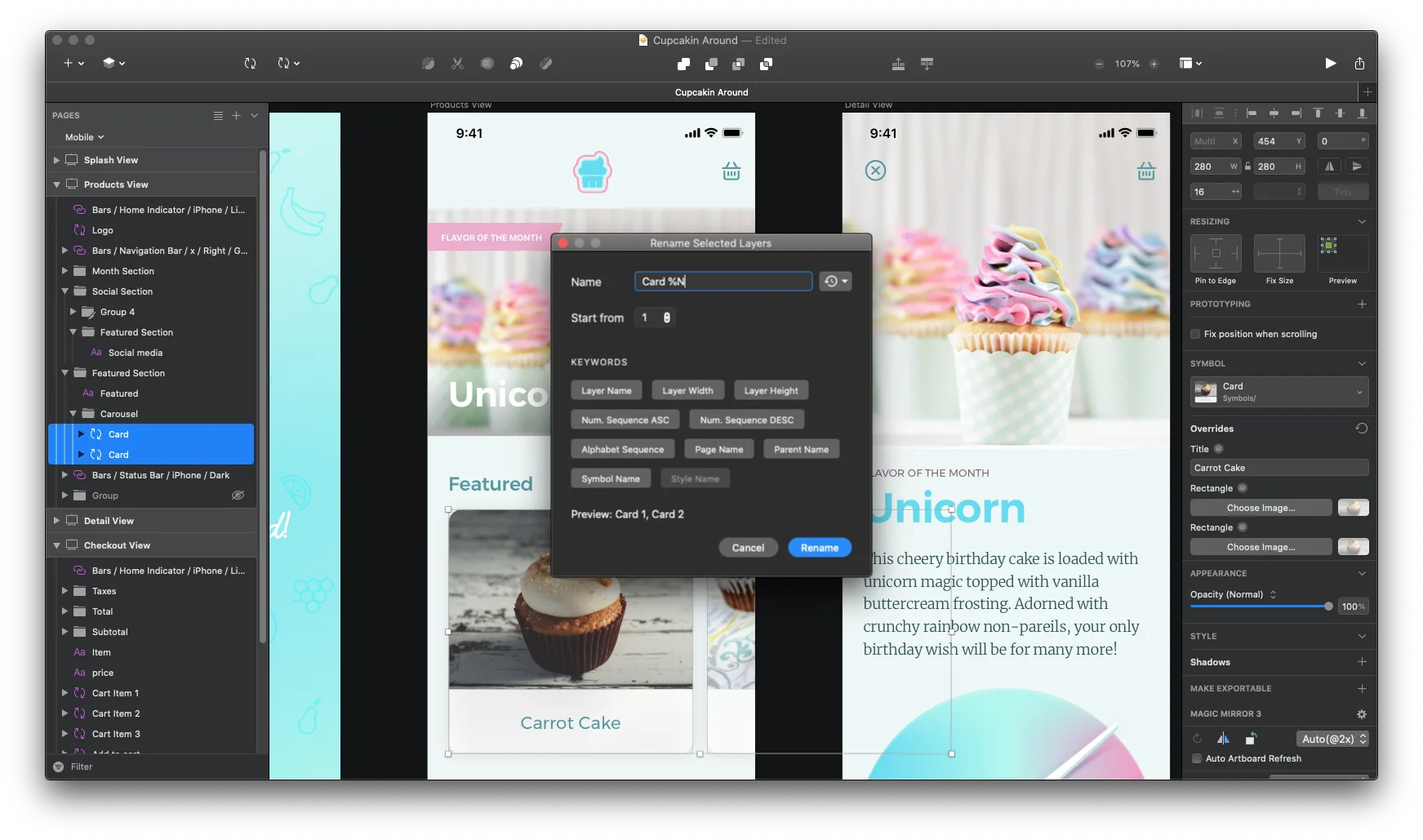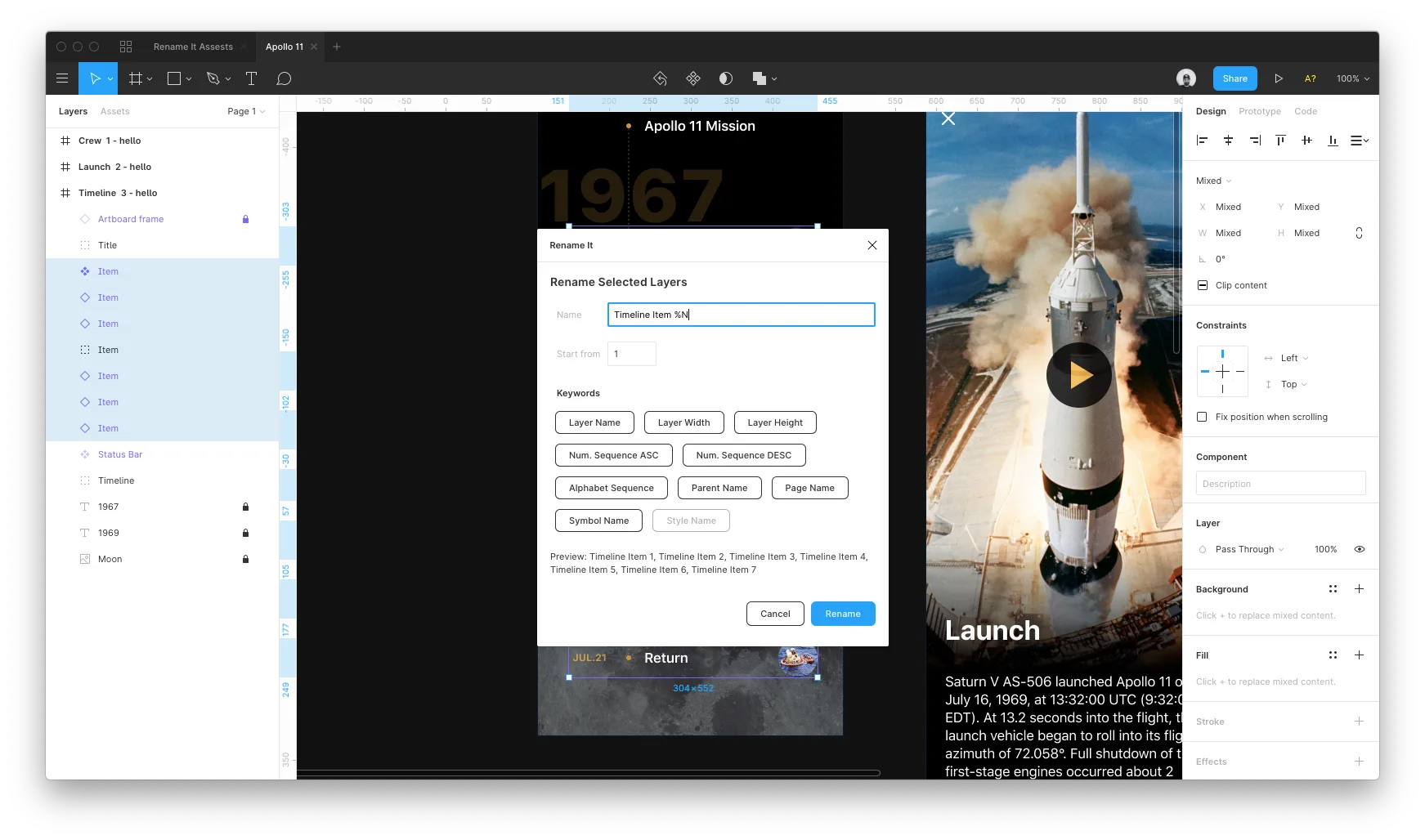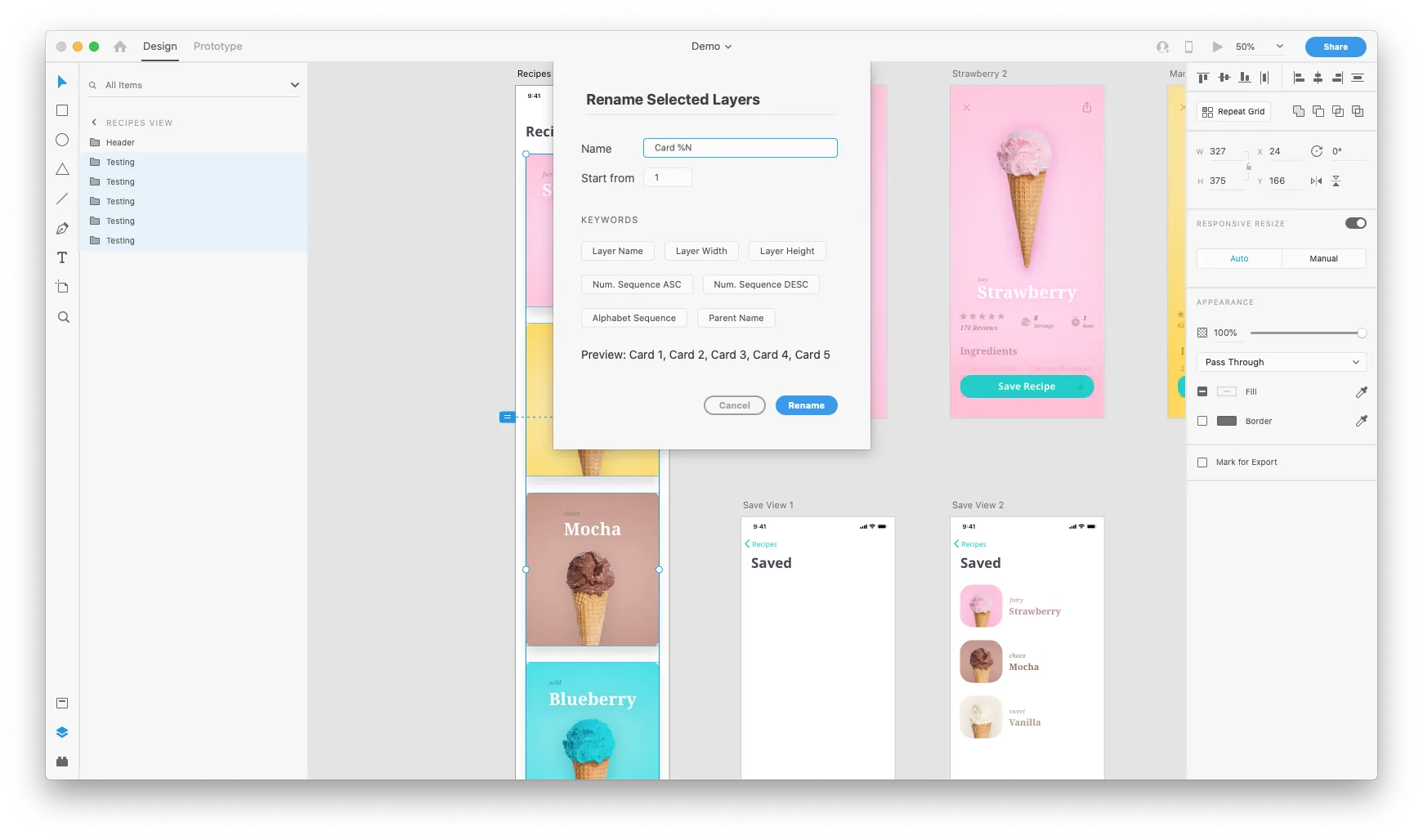 What design challenges do you face at your company?
When I was thinking about going full-time freelancer, my goal was to spend more time to develop and grow my plugin. Even though my freelance career has just started, I'm finding it hard to balance client work with my own projects, which isn't necessarily a bad thing.
What music do you listen to whilst designing?
Any advice for ambitious designers?
Ask a lot of questions. If you happen to have a good mentor, he/she will appreciate you for asking them. It's also a good habit to have when working in product design. The more you find out upfront, the less you work you have to re-do later.
Second, start a side project. It will help you grow, you will probably have to learn new skills to make it work. Maybe you will learn some coding, or about business. Whatever skills you pick up, it can be applied to your design career.
Anything you want to promote or plug?
You probably already guessed it, my plugin Rename It. It's available for Sketch, Adobe XD, and Figma. Also, follow me on Twitter @rodi01