What led you into design?
Definitely Microsoft Paint. I used to hang out with my mom while she worked at an Internet Cafe when I was about 6 years old. I'd just sit there and draw for hours. I've always been the art kid and used to draw cars and portraits with a pencil during all of my free time, and for a few years, I was certain I would design cars for a living. A slightly more serious architecture ambition followed, which immersed me in my dad's old home-design software for hundreds and hundreds of hours.
When I was 12 years old, my brother gave me a bootlegged copy of Photoshop 6, which was the third major design tool discovery (the fourth being Webflow, of course), and pretty much solidified my career path right then. By 16 I was doing freelance graphic design work, and by 20, I was a senior agency designer.
What does a typical day look like?
With coffee in hand, the beginning of my day is for other people. I'll make sure everyone has what they need from me, and that designers I oversee have everything they need. This often means providing feedback, answering questions, and ensuring that projects are on track. Since mornings are typically one of my most creative times of the day, I then try to switch to the most creatively taxing IC work on my plate, before taking a break for lunch.
Afternoons are for wrapping up what needs to be done for the day and working towards my larger goals. I'll often take another short break for coffee to clear my head and get that caffeine boost. I'll typically work until 6 or 7 pm, though at the moment my girlfriend and I will often work until late as she finishes up her architecture thesis.
What's your setup?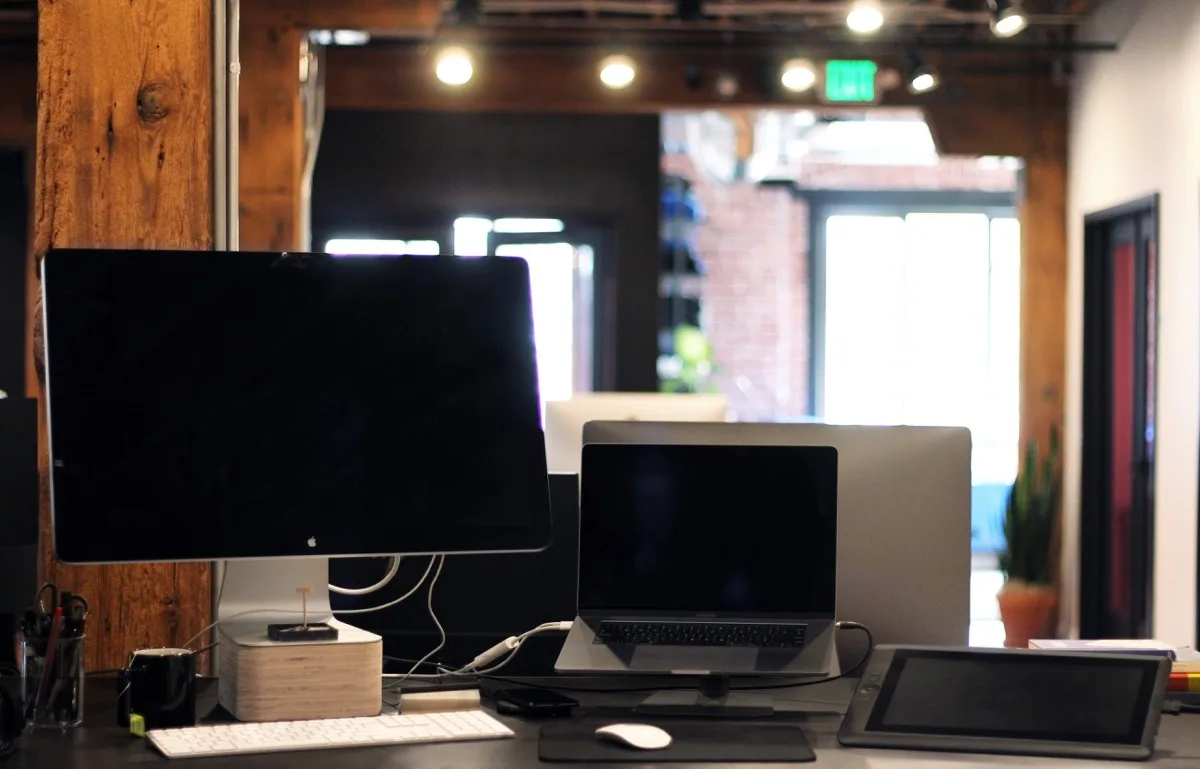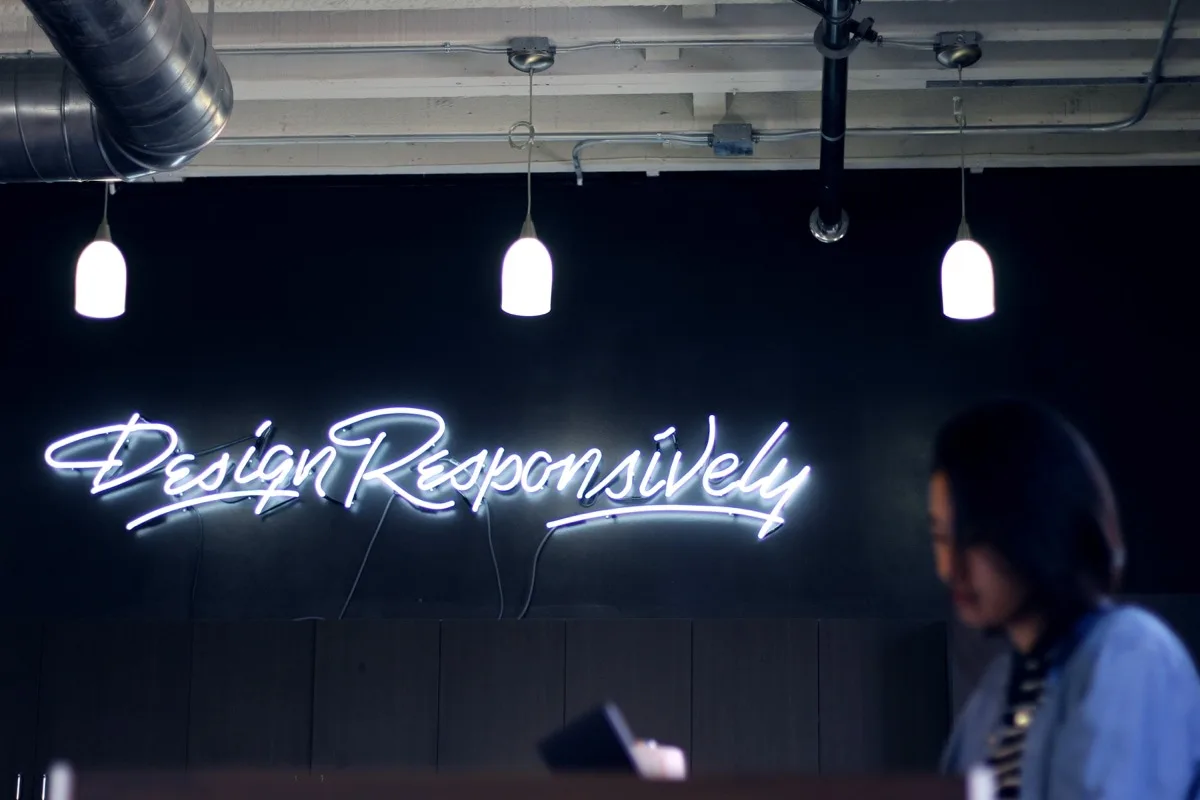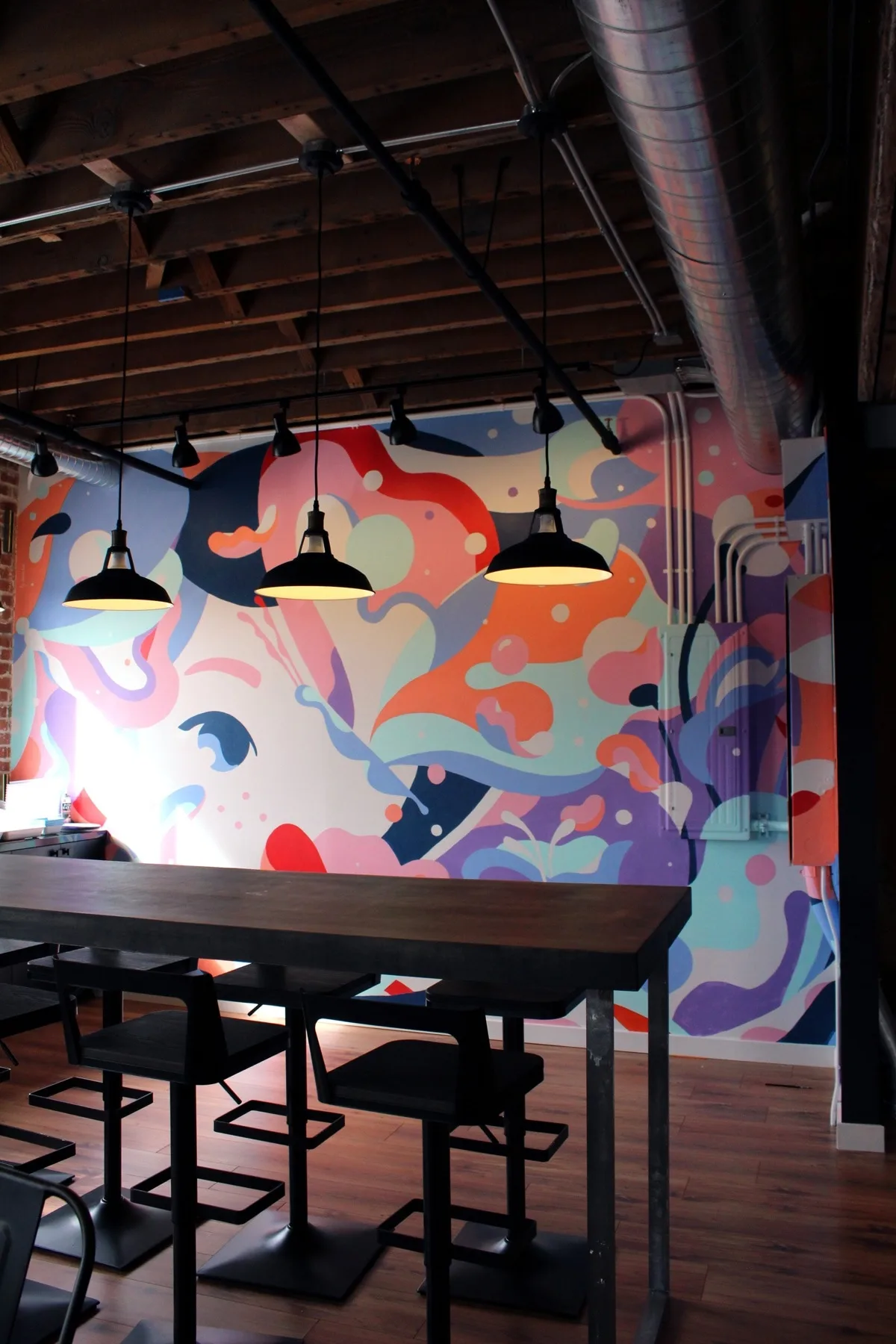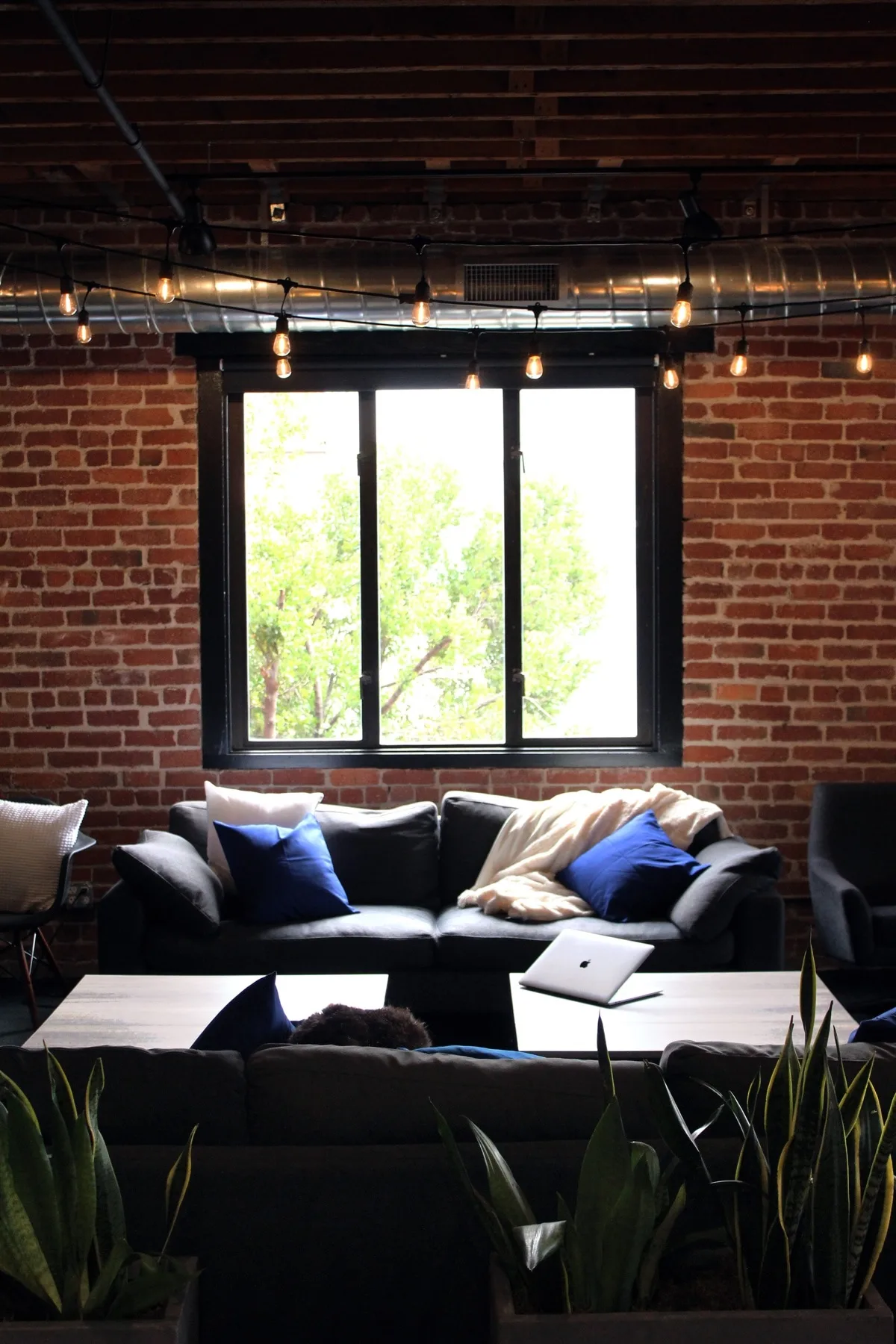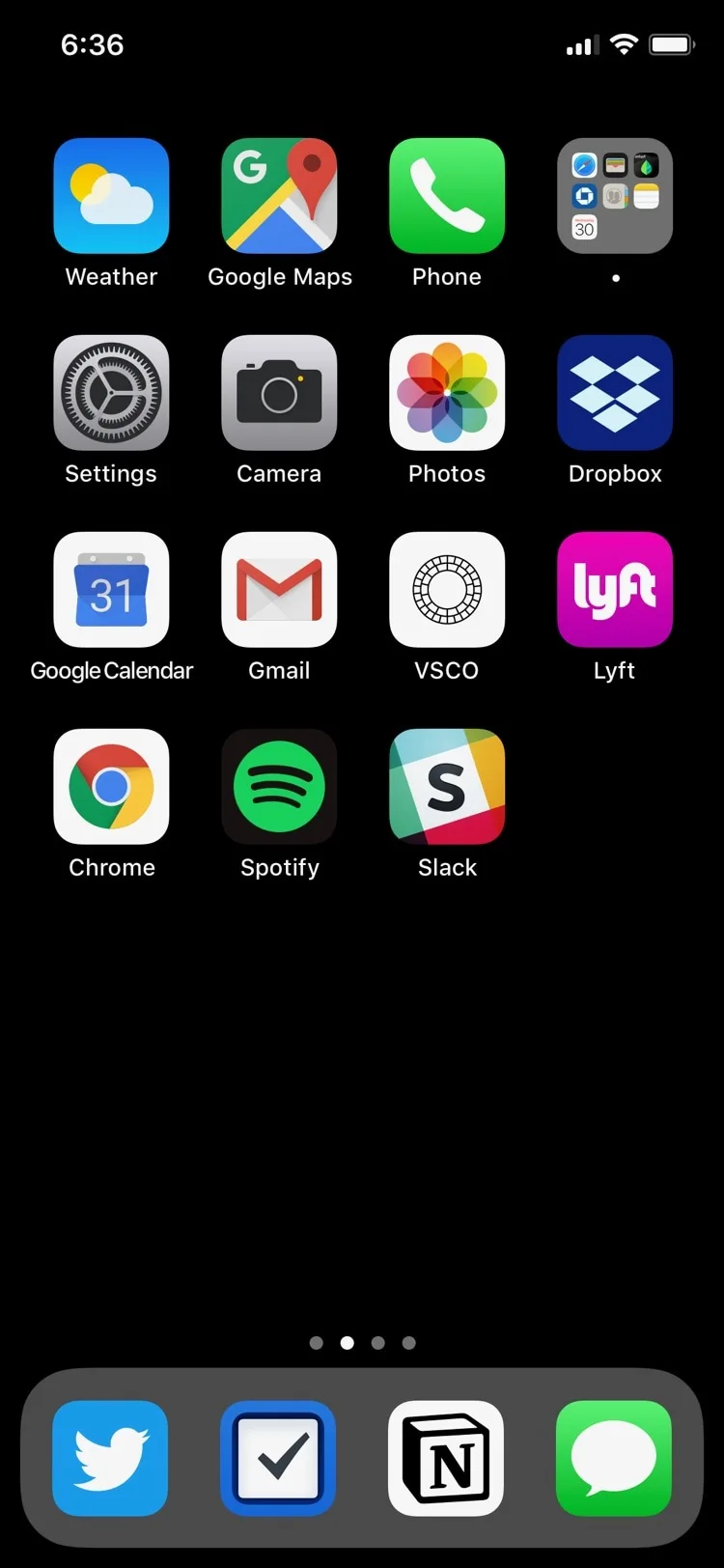 Where do you go to get inspired?
If I'm stuck on something specific, nothing beats getting up and going on a walk, free of distraction. I'll just let my mind wander — taking in the world around me. Even if I don't directly think about the problem I'm trying to solve, by the time I get back to it, I'll almost always have multiple ideas to try.
On a semi-regular basis, I check out sites like Awwwards, Pinterest, Behance, Brand New, and Brutalist Websites, but I also find a lot more value in looking outside the industry whenever possible, towards film, art, and magazines. Nothing gets me more excited about design than looking through magazines, even though I do absolutely zero print work, there never fails to be something to spark an idea.
What product have you recently seen that made you think this is great design?
Notion. I was a big fan of Dropbox Paper when it first released, but I always seemed to want more from it. Notion is quickly replacing other apps and workflows for me and is even overtaking Things for tasks, which I would have previously stated to be a perfect app.
I've only recently begun using Notion, but I'm excited to explore it more and more.
What pieces of work are you most proud of?
Earlier this year I designed and built the Webflow Ecommerce landing page. What made it special was that I was allowed a lot of creative freedom from the beginning, and was able to carry my vision through to the end using Webflow. The design won a Site of the Day award from Awwwards, which just about blew my mind. Felt good to put in all that work and be recognized by them.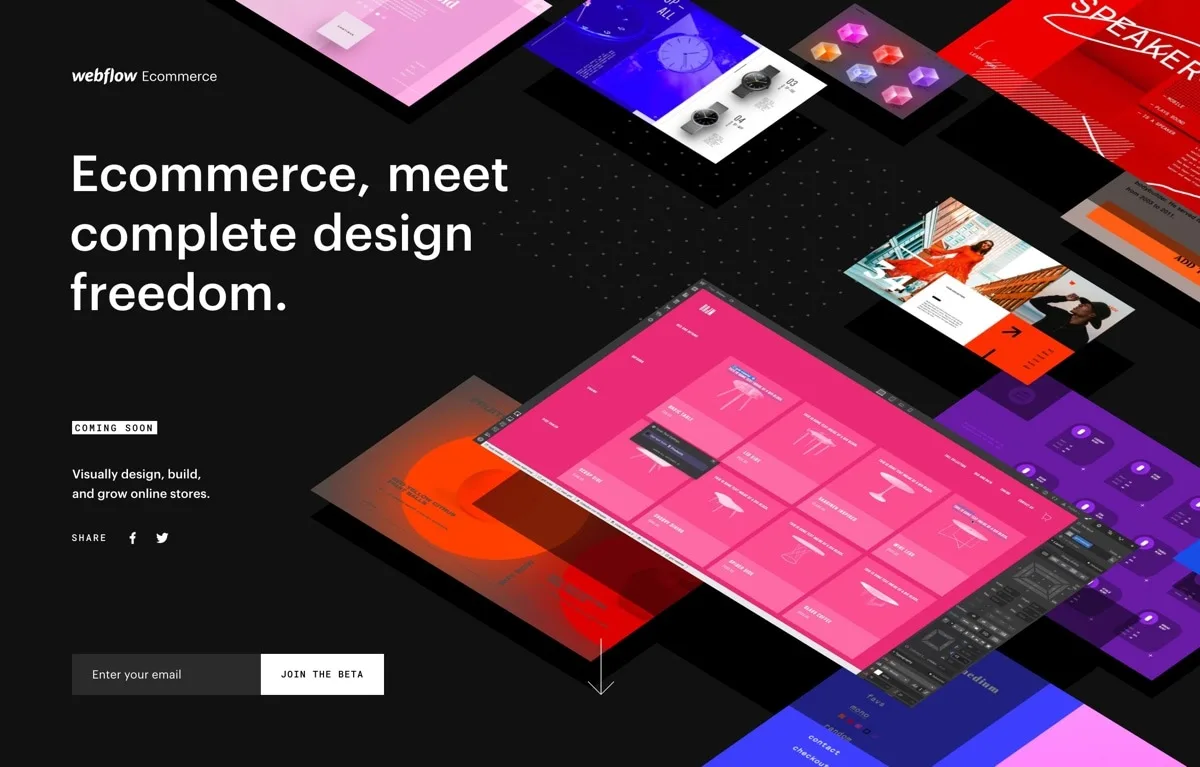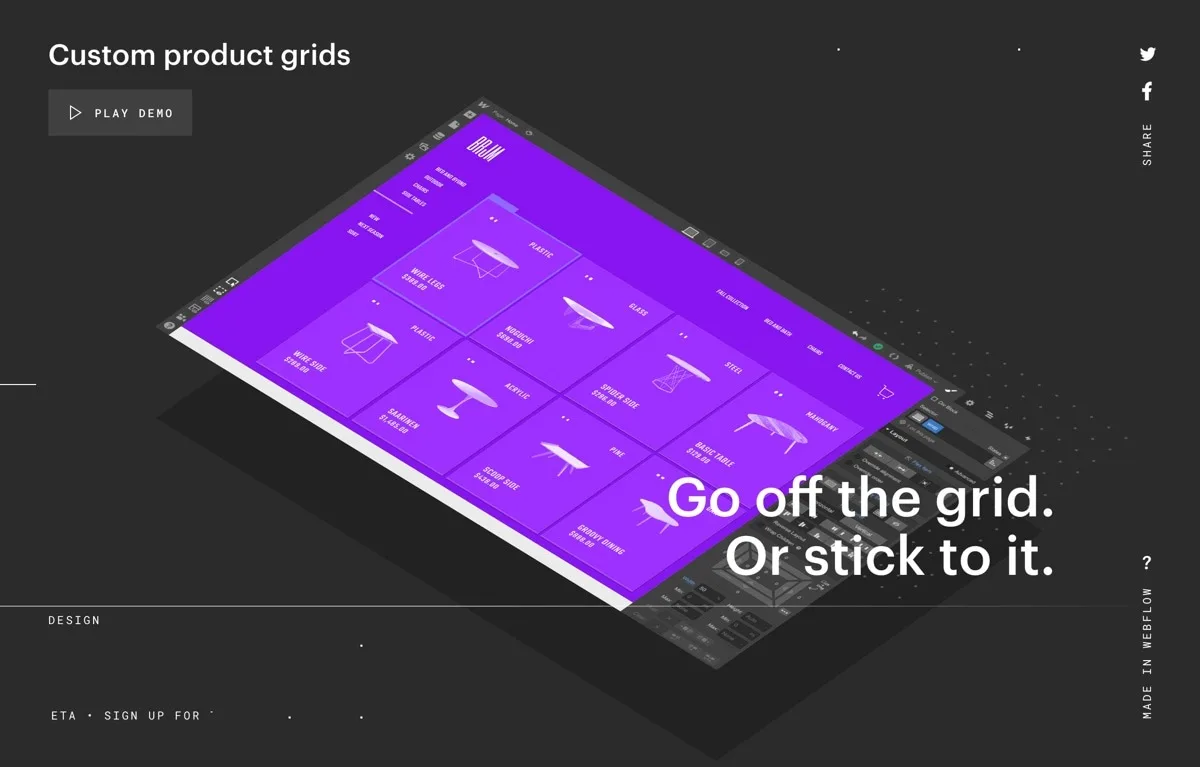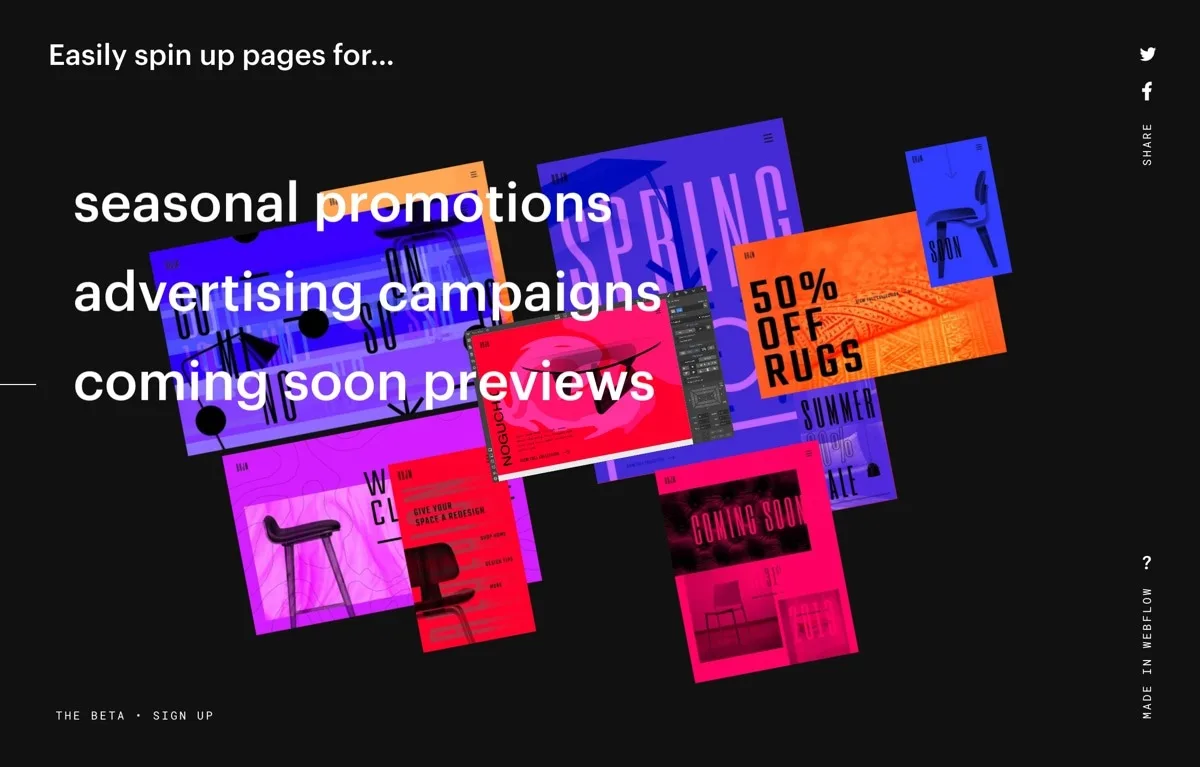 What design challenges do you face at your company?
At the moment, my biggest challenge is helping other designers succeed as the brand design team grows. Of course, it helps that I get to work with incredible designers, but it's requiring a lot of practice with communication and process.
As a company, I think one of our biggest design challenges is in representation. Webflow is still relatively unknown and often misunderstood. With our marketing design, we have to overcome misconceptions, and accurately represent our unconventional toolset — often in a matter of seconds.
What music do you listen to whilst designing?
Any advice for ambitious designers?
Design is deceptively riddled with niches. This is a great time for you to learn a little bit about each of the routes you can take, so that you can begin to realize what you enjoy doing most. If you end up finding out you love doing a little bit of everything, great! I just think it's important to find out what you love most naturally, and early, instead of allowing other factors in your career path to choose them for you.
Anything you want to promote or plug?
Webflow is always on the search for great design talent. Shoot me a DM on Twitter if you are interested in working with me on the Brand Design team, or send an email to jobs@webflow.com if you are interested in a Product Design role.