What led you into design?
I have always been passionate about images, colours, and everything that is imbued of beauty. As a child, I used to spend my time drawing, then I studied arts and worked for several advertising agencies, where I was in charge of art direction and the creation of digital graphic contents.
Since a few years, I have embarked on an independent path, as an editorial illustrator. Attracted by emerging illustrative styles, that combine originality of the drawing with the freshness and simplicity of digital graphics, characterized flat elements and engaging colours. I found in illustration the freedom to be my self and create my own world, using shapes and colours that I love!
What does a typical day look like?
I am a nocturnal soul and often, if I'm not busy, I prefer to work late at night.
In the morning, at least three alarm clocks ring. I used to prepare breakfast in a hurry, while now it's one of the most important moments of the day, that I conclude with a long coffee or green tea to give myself the right charge.
I do a few minutes yoga, I turn on Spotify, and I'm ready to start the day!
What's your workstation setup?
Where do you go to get inspired?
I find it stimulating to get lost in images with shapes and colours distant from my own style. I need to absorb beauty, and to stay true to my self without being influence by other references.
For postures and compositions of illustration, I take inspiration from fashion photos. And I used floral elements, selected base on their symbolic value, to enhance the core concept expressed.
My favourite sources go from details of Oriental textiles, Modigliani's giraffe women, sinuous hands of Indian goddesses, and the elegance and lightness of Art Deco.
What product have you recently seen that made you think this is great design?
I liked the synthesis and strength of a wall painting created by Marco Goran Romano for Yes Milano, supported by the team of Orticanoodles.
During the last years, illustrators are involved in the realization of mural works, often joined by professionals who are able to perfectly reproduce their style, characterized by clean and synthetic shapes.
The final result is great, and finding these works on the streets was such a pleasant surprise!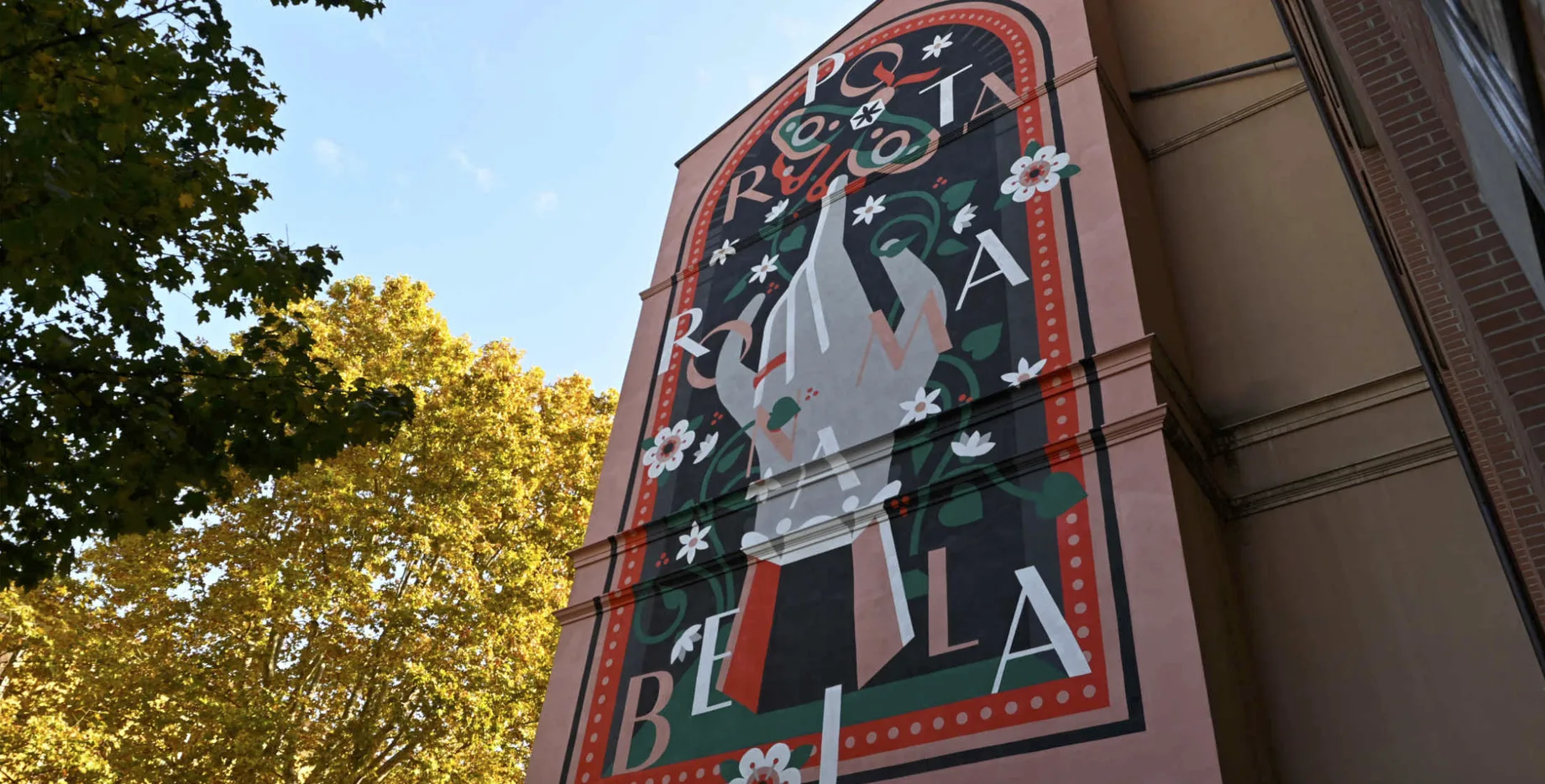 What pieces of work are you most proud of?
One of my beloved illustration is "Tropical flavour", realized for the cover of a funky jazz vinyl.
A simple subject, a toucan surrounded by a tropical forest, which clearly represents my personal style, characterized by refined trait and desaturated colours, which give elegant flair.
What design challenges do you face at your company?
What I have found most challenging, in the past, was working alone, facing all the perplexities without any possibilities of confrontation with colleagues.
Having worked for many years in agencies, I have always considered confrontation as part of the creative process, being itself a precious element of professional and personal growth.
After having involved my friends and my family (to whom I will always be grateful <3 ) in the most disparate advices, I've started to trust my instinct as I felt more and more confident about my style, my personality, and my way to express both.
What music do you listen to whilst designing?
Any advice for ambitious designers?
I recommend to keep dedication and self-criticism continuously high, in order to grow and evolve over and over again. Experiment, study, without wasting energy elsewhere.
It is also important to learn about the rules and conditions related to your own field, in order to give value to your own work and to interface with clients more efficiently. Illustration is a complex world, full of unknown nuances, which must be taken into consideration and valued as relevant.
Anything you want to promote or plug?
I'm pleased to tell you about one of my projects to which I have devoted a lot of time during the past years. It's called AMORECANE, a project in collaboration with author and friend Federica Nanni.
A collection of pop writings, where love is the central theme.
A book where my drawings are characterized by that a rebellious spirit, which never bore me :)