What led you into design?
As a kid, all I did was doodling. Just drawing random stuff.
In my early teens, I got a bit more familiar with computers, and I started to do a lot of abstract / strange photoshop artwork that I posted on Deviantart. I lived in the countryside, with a dial-up connection and in a tiny Dutch countryside spot where people barely knew about computers, much less digital art. That community of online 'artists' and fellow digital doodlers got me really into design.
I dropped out of school, went to an art school for graphic design, and dropped out of that once I found a passion for user interface and icon design. I owe a big debt of gratitude to art school: it introduced me to Macs, whose iconography and beautiful user interface immediately captivated me. I simply had to know how to render such lush icons, interfaces, and to make interacting with computers so… fun and delightful!
What does a typical day look like?
In Europe, I was a night owl. Nowadays, I get up kind of early: I like to wake up around sunrise (7-ish AM). I live next to the park, so I go for an early morning run, do yoga, or work out, and then get a coffee from my local coffee spot and settle into work.
I work full-time on my small camera company now, and it usually involves a few calls which I try to schedule for the morning. I prefer to do creative work and intense design later in the day or even at night when there are no interruptions. Plus, sunlight is distracting, and there's a lot of that in California…
Living in San Francisco, I have a lot of options for food, so for lunch, I sometimes meet friends (socially distant!) or cook fresh food I get from the farmer's market on weekends. Other times, I take extended 'lunch hours' to get a photo walk in. It's how I test our apps — lots of photo walks.
I end my 'workday' around 6 PM but often work a bit later. With the pandemic, my social life is quite minimal — I used to always go out after work meeting friends, seeing shows and going out to eat, but now I either cook, work on other projects or just get some relaxing time in. I occasionally go to the beach or park to catch the sunset or chase the last rays with a nice motorcycle ride.
On weekends, I get out and ride, hike, and camp. California and its surroundings are absolutely stunning, so you'll find me taking any spare moment to ride through redwood forests, on the coastal cliff highways or into the mountains and deserts
What's your workstation setup?
Where do you go to get inspired?
I mostly use Twitter. I try to limit my 'inspiration', honestly — I like to see what others do but I find the firehose of a website like Dribbble or Behance to be a bit much and the quality of design websites - particularly Dribbble - seems to have gotten a lot worse in the last few years with their attempts at monetization.
I follow a lot of designers on Twitter and I really enjoy seeing their work and the work of others they share. As a bonus, being deeply involved in photography also has me following lots of photographers and it is an incredibly inspiring thing to see beautiful photography every day.
What product have you recently seen that made you think this is great design?
This is all over the map, but here are three of my favourite designs I've seen recently:
My favourite tea company, Rishi, has made a line of sparkling drinks with botanical extracts. It's extremely good, and the design is nothing short of stunning. I found out about them because they just grabbed my attention in the store. As it turns out, they were designed by Christina Fischer.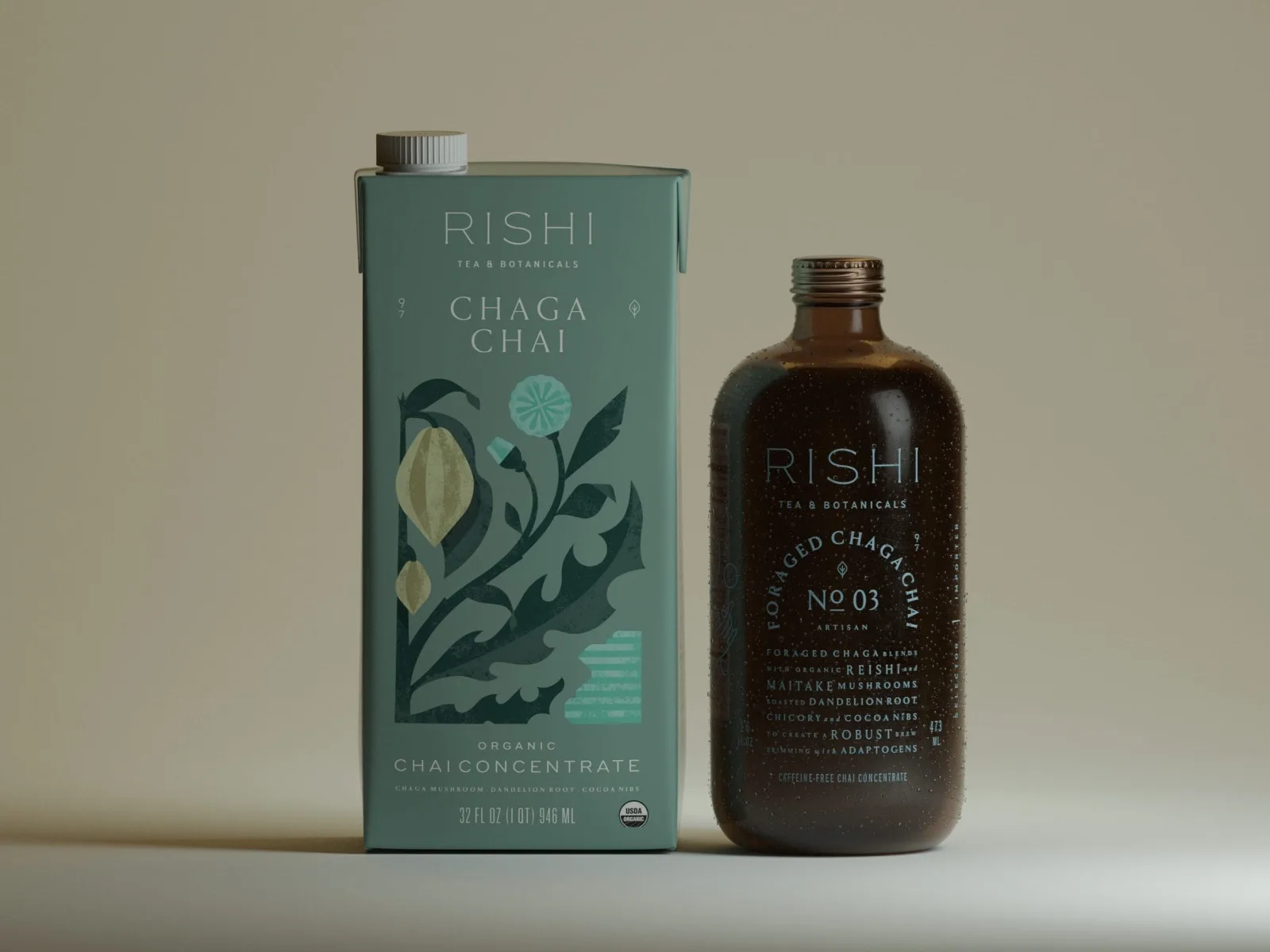 I've been very impressed with Craft and Quill, two very native, full-assed (instead of half-assed, ha!) apps for macOS and iOS (and the web!). We are a Slack-free company at Lux, and we also don't use Notion; instead, we use these light, native and fast apps and they are both so utterly well-designed, quick, responsive and lovely that it makes every day working with them a delight. https://www.craft.do and https://quill.chat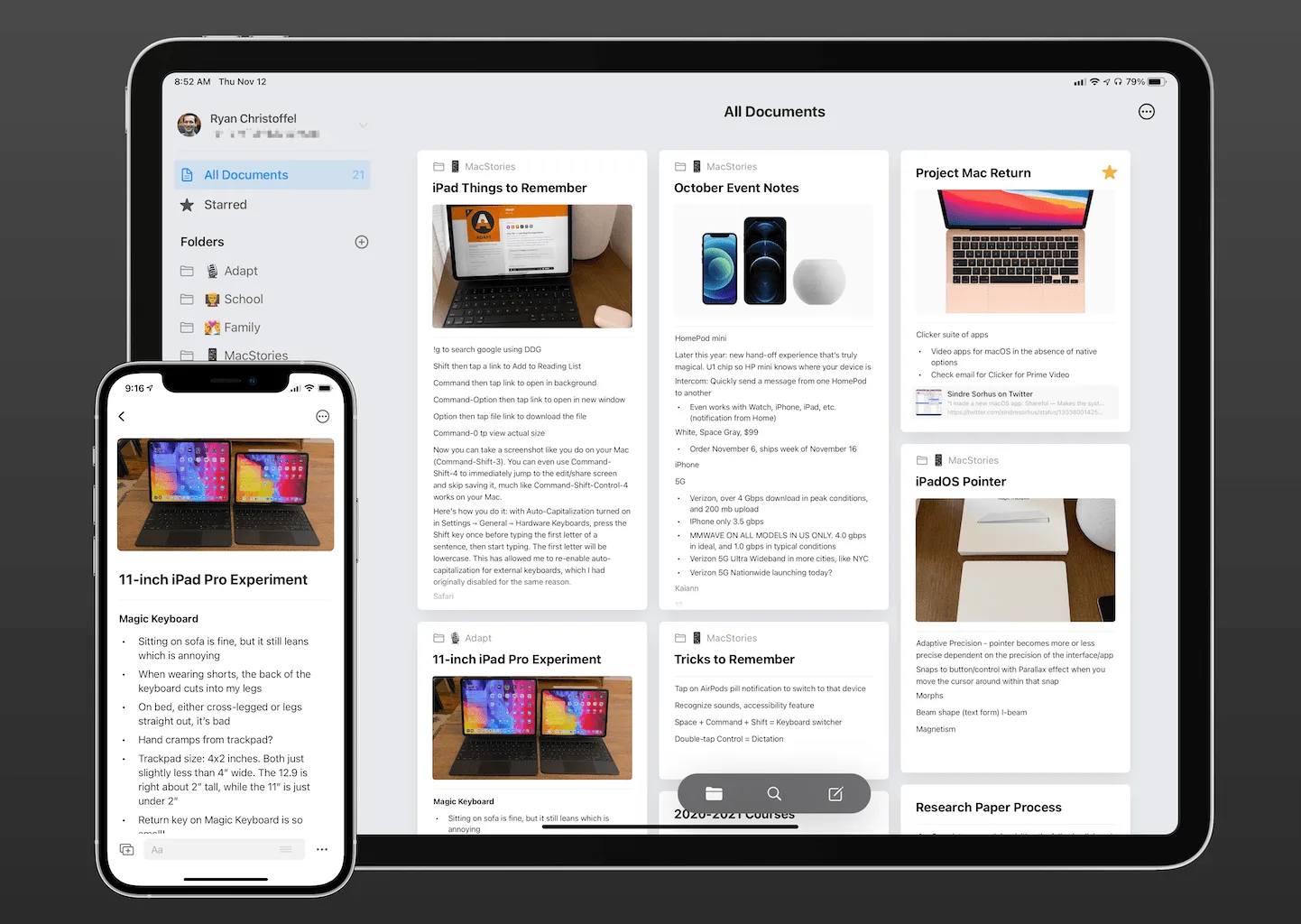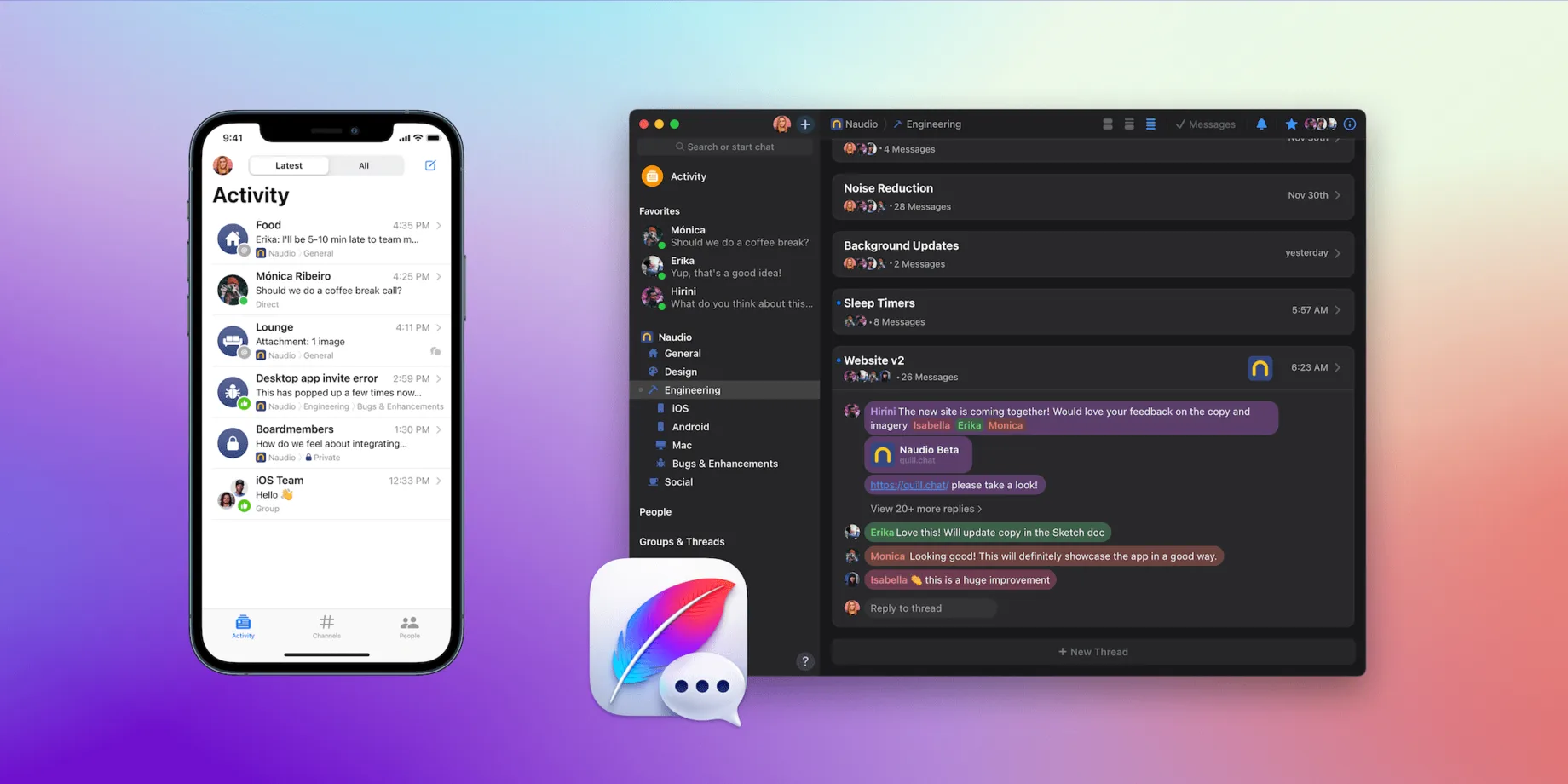 The last one is kind of silly but a big deal for me: I am still incredibly, irrationally obsessed and often upset with app icon design. Amazon recently changed their shopping app to have a new icon, and it's:
- Kind of fun
- Not a logo or text
- Not on a white background
- Got a few touches of shadows and gradients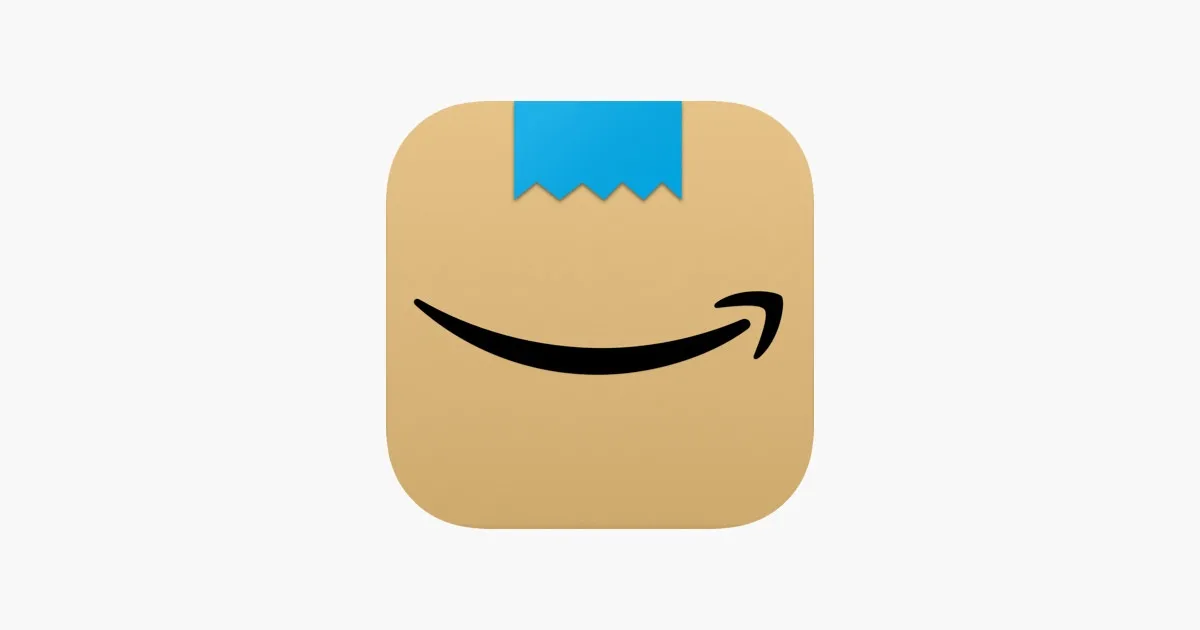 Wow. More of this. I want to see fun in software design, and also excellent iconography, and this strikes that balance. To have a titan like Amazon that (probably) relentlessly optimizes and A/B tests everything to ensure they get every fraction of a cent make an app icon like this makes me hopeful that we can all put some more personality and detail into our app icons. No more logos in white boxes, please!
On the note of fun in design: Andy Works did a whole collection in the name of 'No More Boring Apps'. It's delightful. It made my week.
What pieces of work are you most proud of?
I really like the work I did on Halide, but at the same time, it is probably also the work I hate the most because of the compromises we made to get it out the door. It's a perpetual work in progress! (laughs)
The little thing in Halide I really cherish is the app icon. It's an aperture, like a camera's lens opening, but the shape is an app icon outline. A visual pun: an App-Erture, ha ha. I also really like the depth mode icon: it toggles capture of 3D data, and when disabled it's a 2D icon. Of course, I did not pass up the opportunity to make the icon turn 3D when it is capturing 3D data.
I loved my time working at Apple: I still cherish looking at articles that make fun of the leather-upholstered interface of Find my Friends. I think that turned out pretty nicely, all things considered.
What design challenges do you face at your company?
The biggest design challenge is usually adapting to Apple dropping brand new, unexpected hardware changes on us! Cameras on smartphones are some of the fastest-evolving components on modern technological devices and we are at the front of supporting all the latest tricks.
We want to keep our apps simple, so offering ultimate control and flexibility while keeping the photographic experience simple and accessible is the biggest challenge I face every day.
I also think it's challenging to stay current in a landscape of so much change. There's a lot of new things happening: From a bit of a style crisis in visual design to working a lot more with AR/VR and general multi-dimensional design, it takes a lot of exercise and work to stay current.
What music do you listen to whilst designing?
Any advice for ambitious designers?
Copy stuff! I honestly did nothing more than copy the work of artists I admired, whether that was in my young years of making weird Photoshop-stoner-art to being fascinated with icon and interface design. To get a great idea of how things are made and what the artists were thinking as they made it, you can go through their process by… retracing their steps! Once your techniques are better thanks to that, you can introduce all your own ideas, and they'll flow readily through your now-competent fingers.
Musicians always learn by playing existing songs. For some reason, in visual design, we are expected to just produce tons of original content out of nowhere. It's not a productive attitude: to learn the most, you should study work that really resonates with you and absorb it by trying to reproduce it. No shame in that!
(Just, obviously, do not pass off any actual copies as your own work!)
Anything you want to promote or plug?
Well, I make some camera apps! You can get Halide and Spectre at http://lux.camera.
Depending on when this article goes live, I'd love for people to check out sdw.space — I finally redid my website! Or not yet. I hope it's live by the time this is!
I take lots of photos and post them sometimes at http://instagram.com/sdw and post random memes and also photos on Twitter: http://twitter.com/sdw. OK, I think that's enough self-promo.