What led you into design?
My design journey began a bit unexpectedly in high school, when I realized that I was naturally inclined towards technology. I started making YouTube tutorials to help others navigate and understand user interfaces. What was surprising was the response! There was an overwhelming demand for this type of content and my channel grew quickly. In an effort to grow my channel further, I turned to design as a way to set myself apart from others — and that's when I discovered my passion for making things that are not only well-designed, but also functional.
Design also became a refuge from the stress of being a teenager and high school student. I switched my focus and started investing time into learning and making art. Attending a pre-college program at Rhode Island School of Design was my first formal introduction to design. When it came time for my bachelors, I looked to Parsons School of Design in New York City. Since then, I've been focused on honing a diverse set of skills — design, creative coding, and animation — with an emphasis on humanizing technology through design.
What does a typical day look like?
I'm not a morning person, so I do my best thinking during the peaceful hours at night. I usually wake up around 8:00-8:30, skim my favourite newsletters, shower, grab coffee, and sit down to review what I have to do for the day.
A typical early part of the day could be reviewing the work I did, cleaning up my files, and making sure I've covered everything I wanted to. I'll push myself to explore further, even if it means making something in low-fidelity, or radically different from what's expected.
The afternoon is typically more collaborative, and I'm spending time with my team or with clients discussing the latest design iterations, getting feedback and giving feedback. Peer feedback is incredibly important. I often take a break from screens in the late afternoon and go for a walk if I can. When I return, I'll see if anyone needs any help on my team. Then return to iterating on the day's feedback.
After work, I have a fixed time for cooking, which I find very therapeutic. I usually also reserve time to learn a new skill that I've always wanted — most recently it was 3D animation with Cinema4D.
What's your workstation setup?
Where do you go to get inspired?
It's a mix of online and offline. I'm a creature of the internet, so I usually go down deep internet rabbit holes that may jumpstart my thinking. But some of my greatest ideas have stemmed from just talking to people. I've found that once you make a genuine human connection with someone, they'll often surprise you with their own creative thinking.
What product have you recently seen that made you think this is great design?
I recently got beta access to The Browser Company's new browser: Arc. They were very quiet about what they were up to for a while, but now they've finally unveiled it, I must say that I'm very pleasantly surprised. The browser space hasn't really changed all that much in the last 10+ years, and for an app that so ubiquitous to our daily lives, that's quite a shame.
The Arc browser does away with a lot of the superfluous UI that traditional browsers have and brings the focus back to the content. I'm very particular about my workflow and setup, so I love that almost everything in the Browser can be done through the keyboard, and more underratedly, it automatically closes those annoying zoom windows. I also love all the care that went into the macro and micro interactions of the app. There's a lot of other features and things coming, but I'll let you discover those for yourself.
Arc has quickly become my daily browser. With all the passion and creative progress behind it, I'm very excited about its future.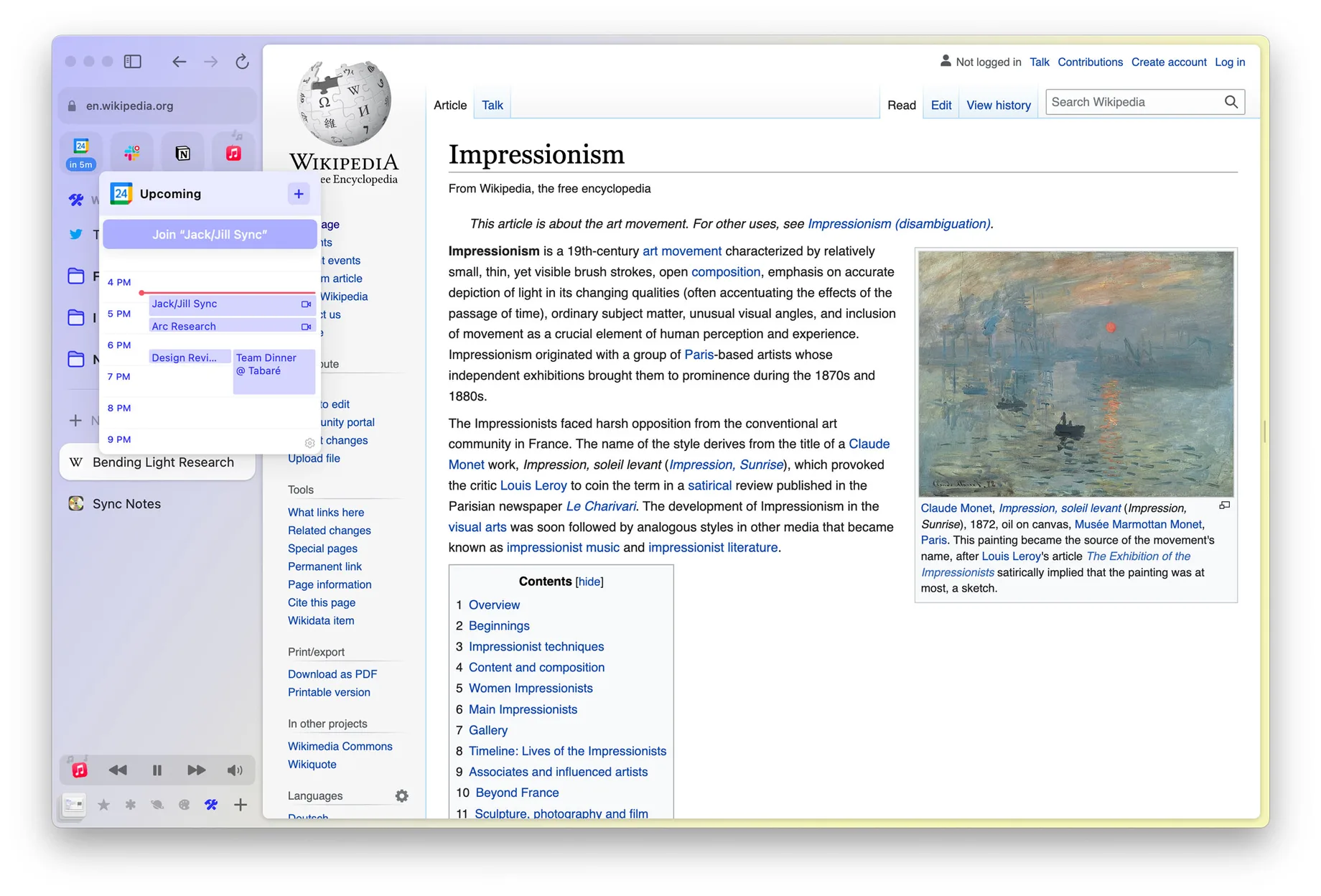 What pieces of work are you most proud of?
One memorable project is a brand identity I worked on at Pentagram. Serif is a space connecting LGBTQIA+ communities through curated experiences and real-time conversations. The platform helps members share and collaborate with other users across different industries and experiences, and build professional, personal and creative networks. 
Along with some very talented creatives, we developed a dynamic, engaging and inclusive brand identity that establishes Serif as a place where members are welcome to bring their own diverse identities. The vibrant visual language centres on a logo with custom typography that morphs and transforms in fluid, expressive shapes. Serif's organic typography is supplemented and contrasted by the dot of the "i," a simple graphic device that comes from the word mark itself and is carried throughout the identity. The dot has an irregular, unique shape and appears in countless permutations that represent the individual.
The second project is a more personal one: My graduating thesis at Parsons, Data Aeternum. Focusing on Data Privacy, I designed and created a holistic guide that seeks to educate and empower users to reduce their data footprint. The project consists of an interactive website, which serves as a self-sufficient entry point to the project, and an interactive print handbook which further builds on the topic. It took a complex and confounding topic, filled with tech jargon that few understands, and simplified it so that any person can understand it. It provides resources and actionable steps, so you can take charge of your own data. It is a great example of my larger mission to humanize technology through design.
I'm also very proud of some of my most recent projects at Work & Co, including some which will launch soon!
What design challenges do you face at your company?
After my role at Pentagram, Work & Co has been an entirely different experience. Apart from a team of partners, designers, developers, and strategists, I also now work more closely with the clients. I've had a lot more time to focus on the details as I work on a dedicated team. One of the most exciting challenges for me is designing highly functional and adaptable design systems that flex to meet any challenge, yet are consistent and brutally simple to use as per Work & Co's standards. 
My role is made easier by many of the people around me, who are some of the brightest designers and problem-solvers I've ever worked with. The design team is embedded right from the beginning and is aware of every product decision being made. It results in making informed decisions and thus designing the best solution for every outcome. Every day, I sync with the team and try dozens of potential solutions. We regularly share work with clients along the way to get valuable feedback and iterate. It's a process that's sometimes long, but honestly important. It's something I've come to appreciate, sometimes struggle with, but almost always be thankful for in the end.
What music do you listen to whilst designing?
Any advice for ambitious designers?
"Be the creator before being the critic". These words have stuck with me from my time at Parsons. It's something I struggled with as a young designer. Urge yourself to make freely before self editing. Learn to see value in a potential solution, and try to see it through until it doesn't work. Chances are, you'll learn a lot from that journey, and it'll end up informing your best solution.
Anything you want to promote or plug?
I'm always up for a chat about design, tech, life or just about anything. Follow me on Instagram and reach out anytime!