What led you into design?
I've always been encouraged to be creative, so in a sense I feel like there was never any question that I would end up doing something in the design industry. My mother is an artist and I felt really supported in trying anything I wanted growing up. When I got older I did consider Architecture and also Interior Design, but by the time I had finished school I knew graphic design was something that interested me the most, so I took that path and studied Communication Design.
I met Dan, my business partner, at University. We worked on a lot of "real world" projects during our Honours year and then kept working together after we graduated and formalised our studio, Both, almost 11 years ago now. I'm lucky to have found someone that complements my personality and the way in which I work, and I am so grateful to run a business with a friend who pushes me to be the best designer I can. We've kept our business intentionally small as we enjoy getting to know our clients and being really involved in each project. Over the years we have built up a trusted network of suppliers and collaborators to meet the needs of each individual project, but at the end of the day we are the ones that drive the projects we take on.
What does a typical day look like?
If the weather is nice I get up at about six or six thirty and go on a walk. I like starting the day with some time to think, enjoying some fresh air and time away from the computer. If it's raining I generally skip the walk and stay in bed for a bit longer, though! Then it's breakfast and a coffee before getting ready for the day.
My work day generally starts with a quick look over some emails, and then Dan and I catch up each morning and talk about our goals for the day. We generally plan our time very carefully; it is so important when running a small studio to ensure we set aside enough time for each project we are currently working on. Things can sometimes shift around or change so we like to stay on top of our overview of what's coming up, to help us accommodate anything urgent or unexpected without throwing the timelines for our projects off.
The rest of the day can be quite varied depending on what needs to be done. It's generally a mixture of client meetings, working on projects in various stages from concept development to finalisation, writing emails (always lots of emails!), planning the art direction of upcoming photoshoots and some studio admin. Lately I've been at more photoshoots, as we've been taking on more art direction and styling work within the scope of projects we are working on.
I'd like to say I finish work at 5.30 every night, but the reality of running a small studio is that sometimes I end up working late, and even after we finish for the day Dan and I often spend time thinking and talking about our current projects (even on the weekends).
What's your workstation setup?
When the pandemic first began, Dan and I moved our desks home. Although, we didn't expect to still be working from home almost two years later as a result of all of the ongoing lockdowns here! Working physically apart was a little challenging at first as we work so closely together, but we've settled in and have become used to it now. Dan and I often have a video or phone call going in the background as we work on separate tasks, so we communicate a bit like we did when we were in the studio together; talking throughout the day about what we are working on, sharing images and ideas as we work on different projects.
Where do you go to get inspired?
Instead of trying to seek inspiration for specific projects or briefs I like to think creatively as much as I can throughout the day. So, in a way, inspiration for me is something I don't really look for but am always open to. I find I get ideas when I am thinking about something else entirely, usually going on a walk or getting away from the computer. Instead of turning to things like Pinterest, Behance or Instagram I make an effort to stay inspired by my surroundings and other interactions, sometimes finding inspiration in the most unexpected places or opportunities. For me, keeping constantly inspired and curious is a lot easier than turning inspiration on and off as needed!
What product have you recently seen that made you think this is great design?
I spend a long time looking at the design of things, obviously for work but in my personal life as well. I get a bit obsessed about finding the "right" version of everything; in particular everyday and functional products like towels or even a garlic press. Surrounding myself with things that work well and are well designed is very important to me. I have a lot of handmade ceramics because I like eating and drinking from something that is unique, something that someone put a lot of time and thought into. I also have a lot of lamps at home; I think lighting can really change the feeling of a room… if I had to pick one product to represent "great design" it would probably end up being a lamp. It's a tie between the glass version of the Atollo Lamp by Oluce (designed by Vico Magistretti), Counterbalance by Luceplan (designed by Daniel Rybakken) or the Core Table Lamp by New Works (designed by Runa Klock). Out of the lamps I have at home they are my current favourites.
What pieces of work are you most proud of?
It's hard to choose specific projects; I like different pieces of work for different reasons. I am really pleased with the outcome of some projects from a purely design point of view, but then the relationship we have with our clients is important to us so the "best" projects to work on are when we have trusting clients and we can create something special together.
Lately we have been working on larger projects where we have been able to work across more deliverables and have more involvement with positioning, art direction and all the elements of the identity and its applications, which is rewarding as we can ensure everything comes together from a visual and messaging standpoint.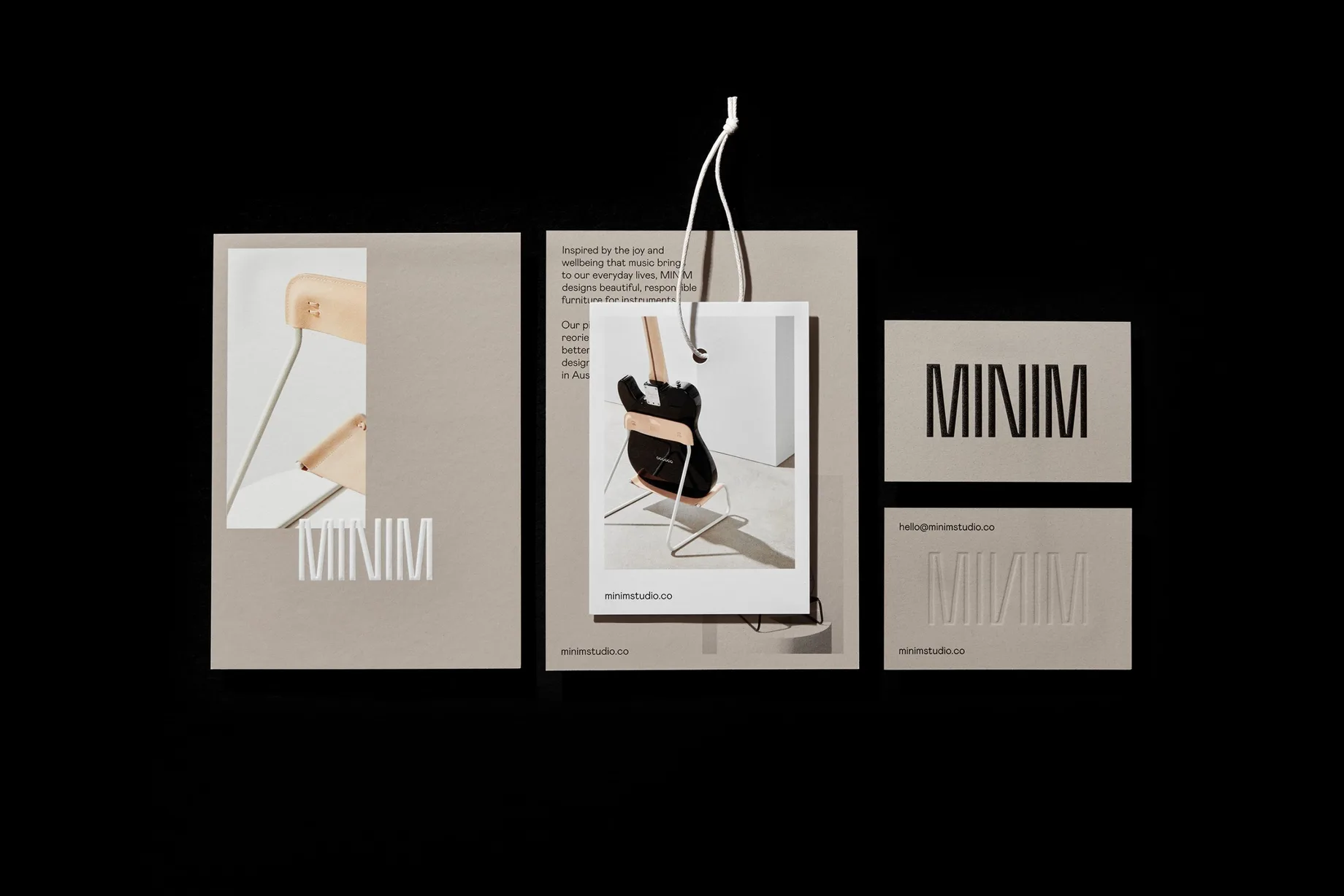 Folio photography by Shelley Horan.
What design challenges do you face at your company?
We feel incredibly lucky to be busy and doing the kind of work that we love, working alongside great clients and collaborators. We often have to work through the challenges that come with running a deliberately small team; and as the types of projects we are taking on are larger now, we have had to become more selective. We are constantly looking ahead to make sure we manage our workload carefully to give each project the attention it deserves.
What music do you listen to whilst designing?
Any advice for ambitious designers?
Be nice to people and work hard. If you really care about your clients and the projects that you take on, your work will be much more rewarding.
Anything you want to promote or plug?
You can follow Both on Instagram (@both.studio) to see more of what we are working on at the moment or visit our website.

I've also recently started my own Instagram account (@sigiriyabrown) to share more of the art direction side of my work, other behind the scenes things and some personal work.