What led you into design?
From an early age, I've been drawing and loved doing so. It helped that my parents were always really supportive. At the time, I didn't know this could be a career, but thankfully my mum used to enter me into art competitions as a kid. Through those contests I made greeting cards, posters and logos. And then later, playing video games, especially in the early 2000's (Diablo II, The Sims, Sim City) opened me up to the world of concept art, asset creation, building websites. That was a sort of spark that made it click for me, like "Oh, there are other ways you can apply that thing you like doing."
What does a typical day look like?
I usually start my day with coffee and journaling while scrolling through twitter. From there is pretty much a blur of responding to emails and working through deadlines. On good days, I'll walk around my neighborhood park in the afternoon for about an hour. And then it's back to work.
I usually set some time in the evening to cook dinner for myself. In quarantine, that's been a demarcation for the end of my work day. But will this ever end?
What's your workstation setup?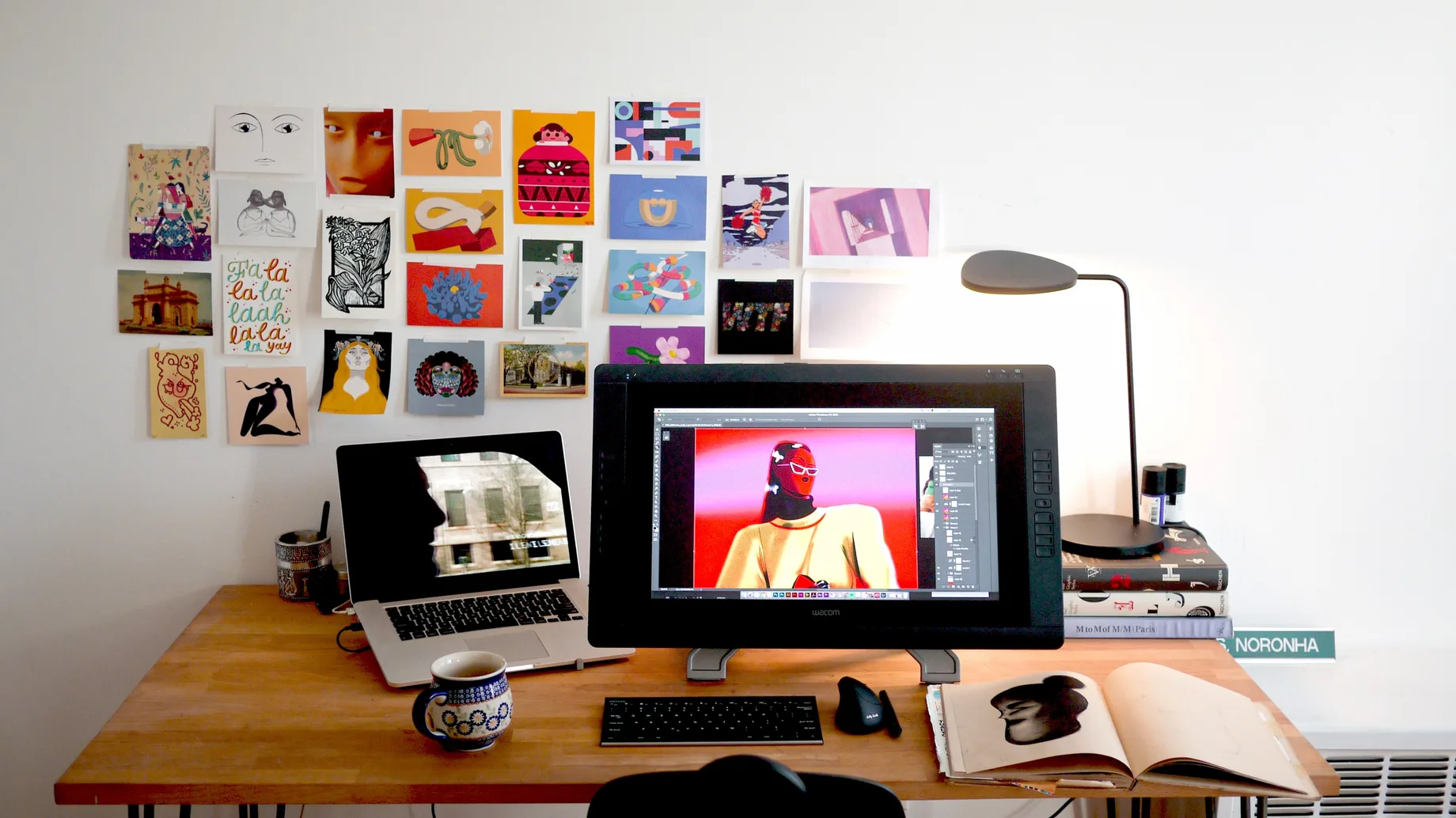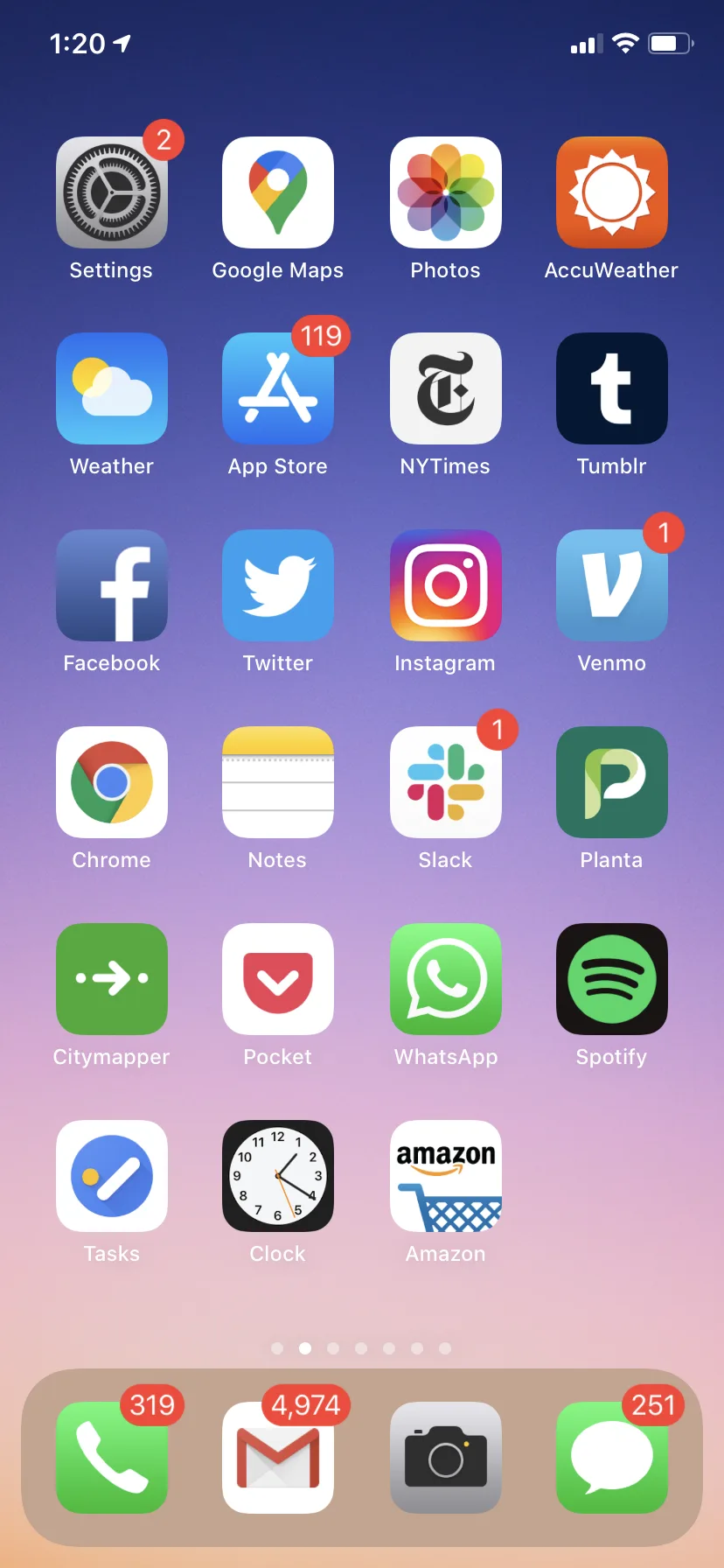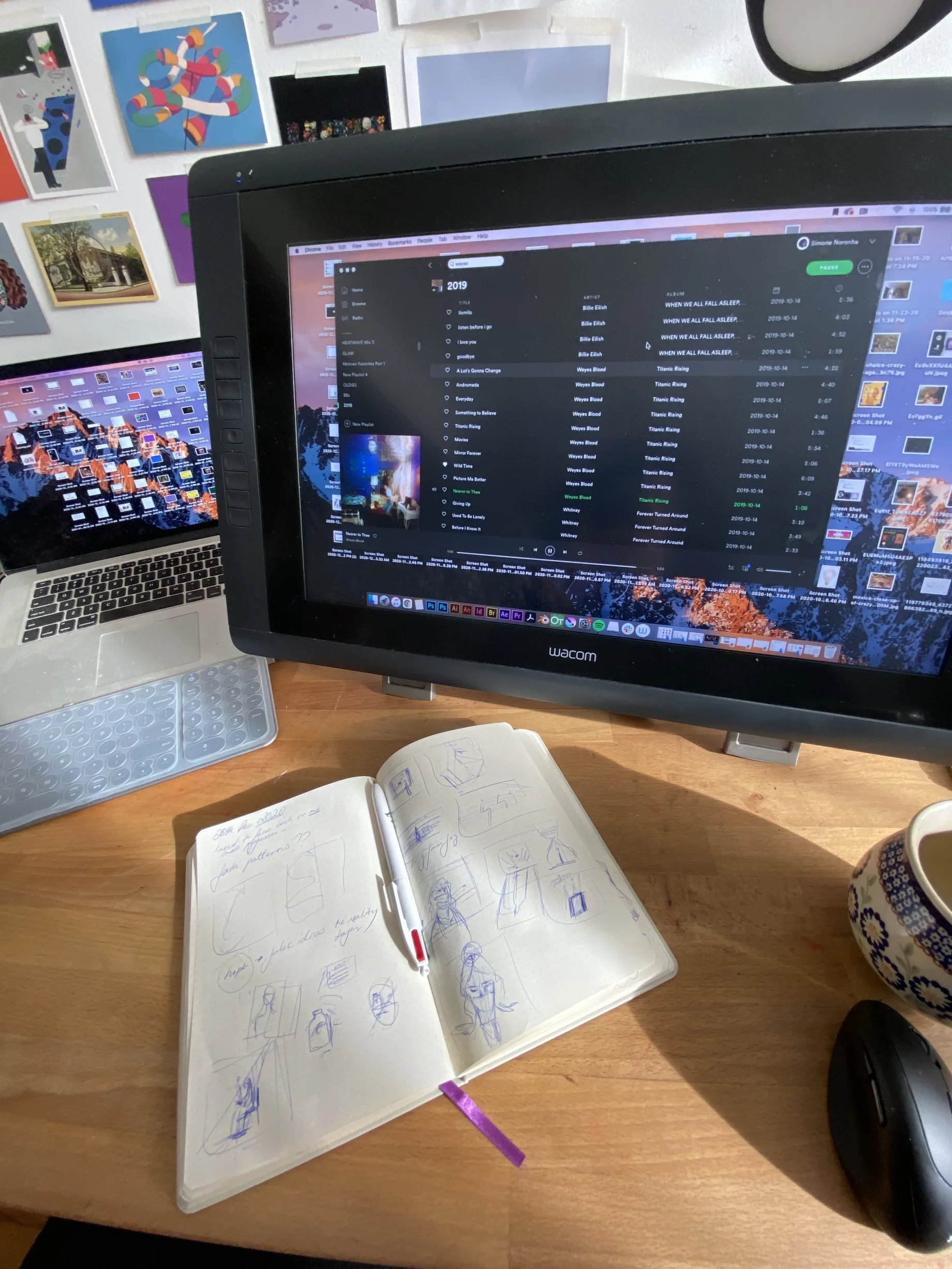 Where do you go to get inspired?
My instagram, twitter and tumblr feeds. I follow probably thousands of people and that list grows day by day. 👀 There are so many great people out there, past and presently.
That being said, looking out too much is a little draining after a while. I try to balance it with some unstructured making. That could be making paper cutouts, or painting watercolor, something that's hard for me to control (no CTRL+Z) and easy to mess up. Making stuff with my hands is a good way to get out of my head.
What product have you recently seen that made you think this is great design?
The Future by Truba
To Abstract by Ross McCampbell
Corona's History by Nicolas Menard
What pieces of work are you most proud of?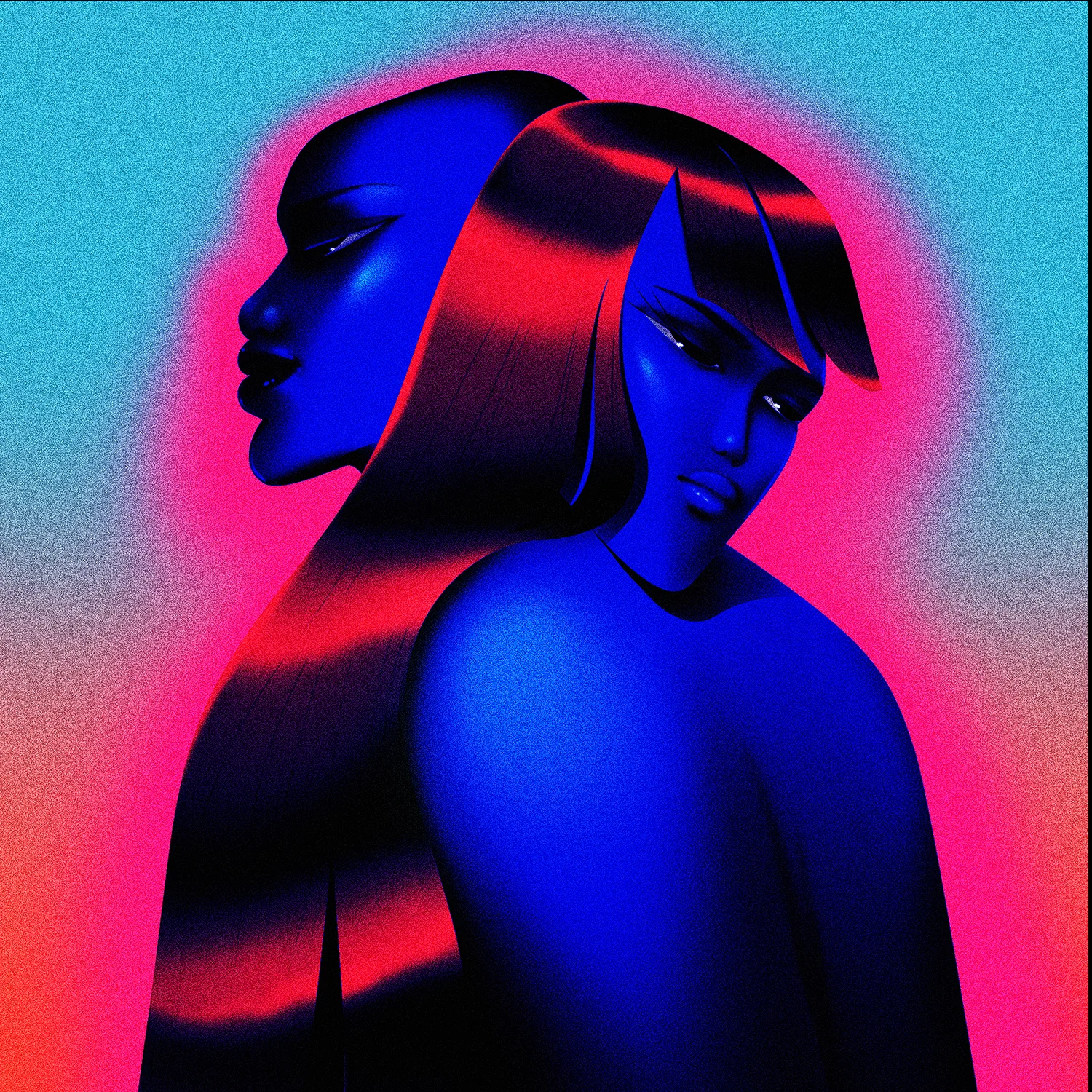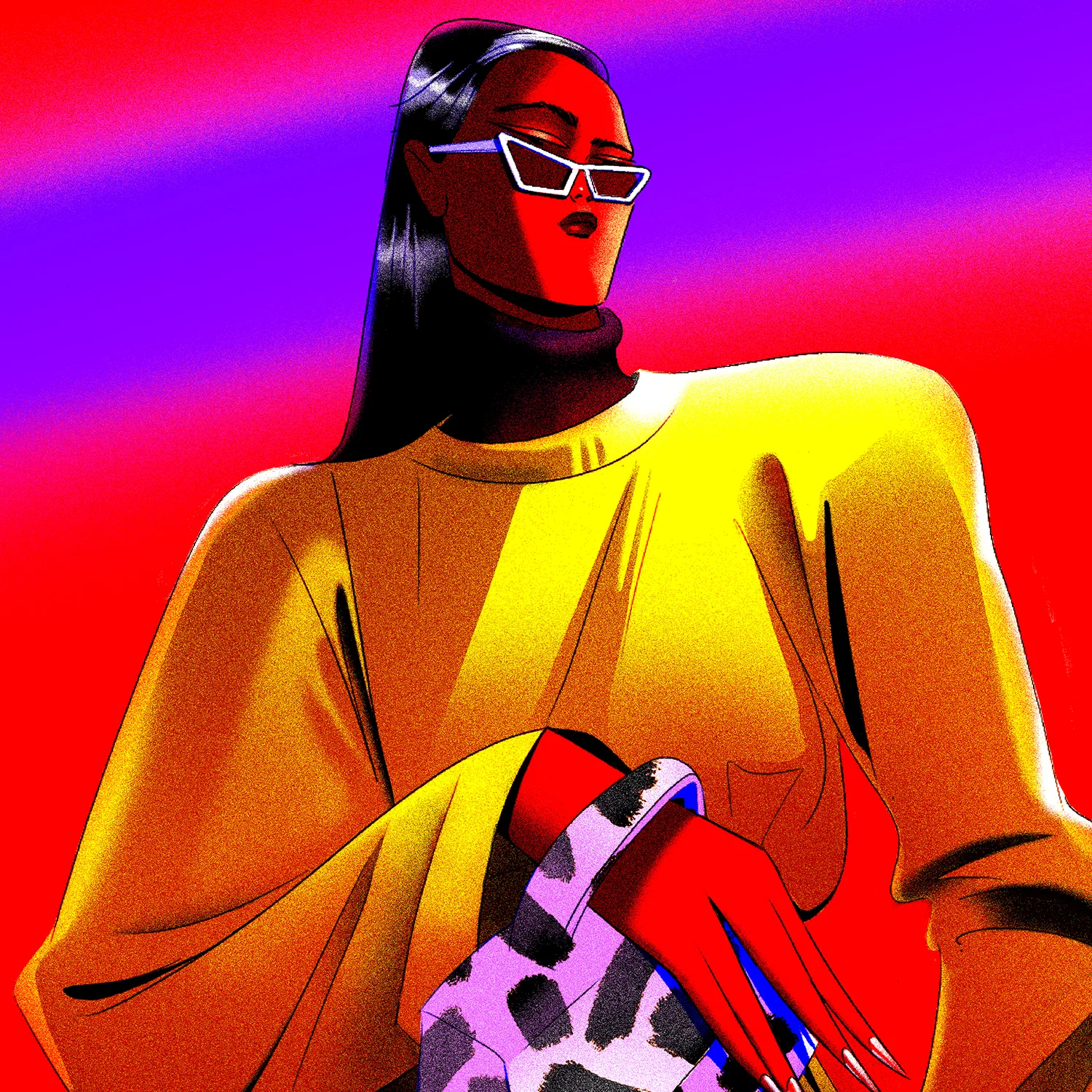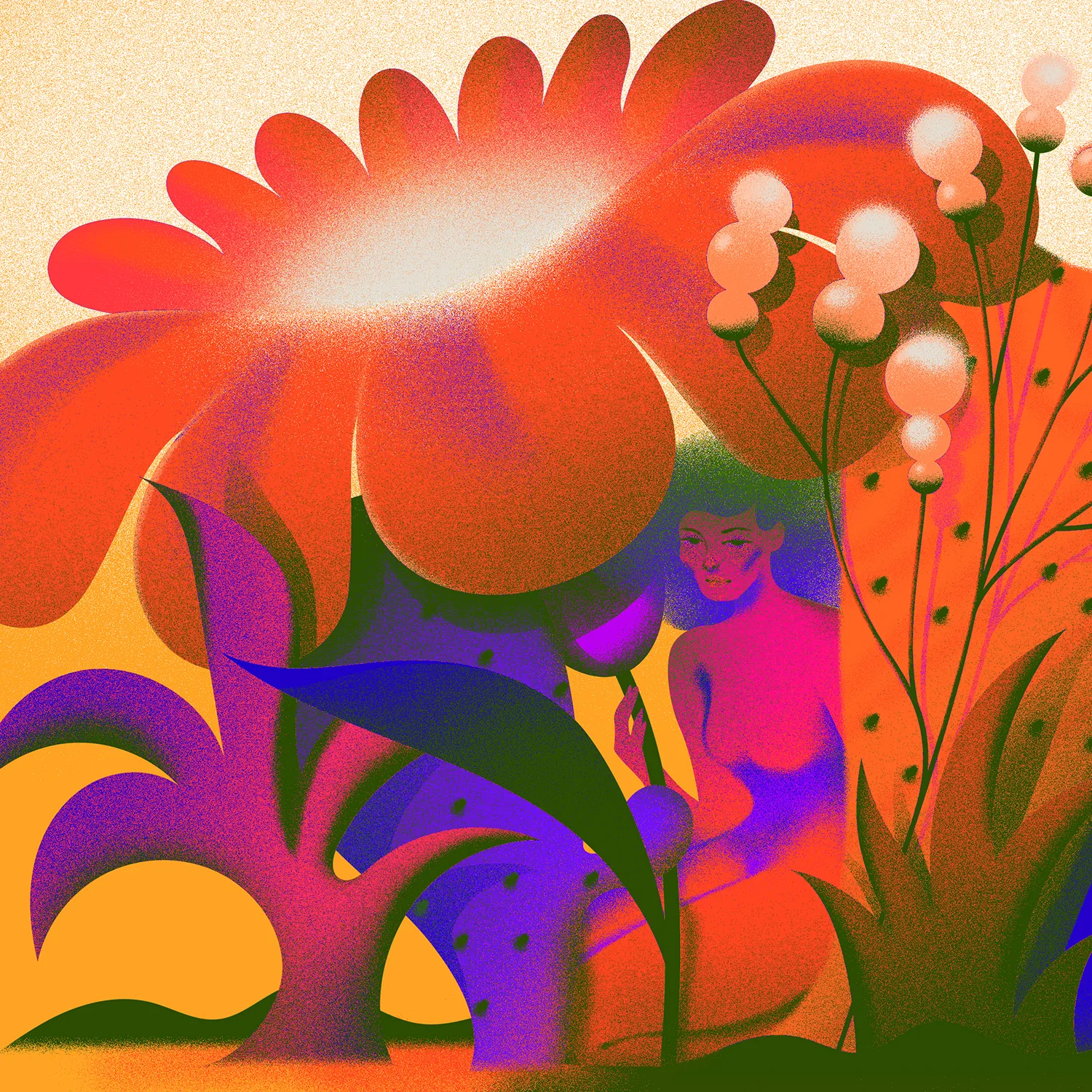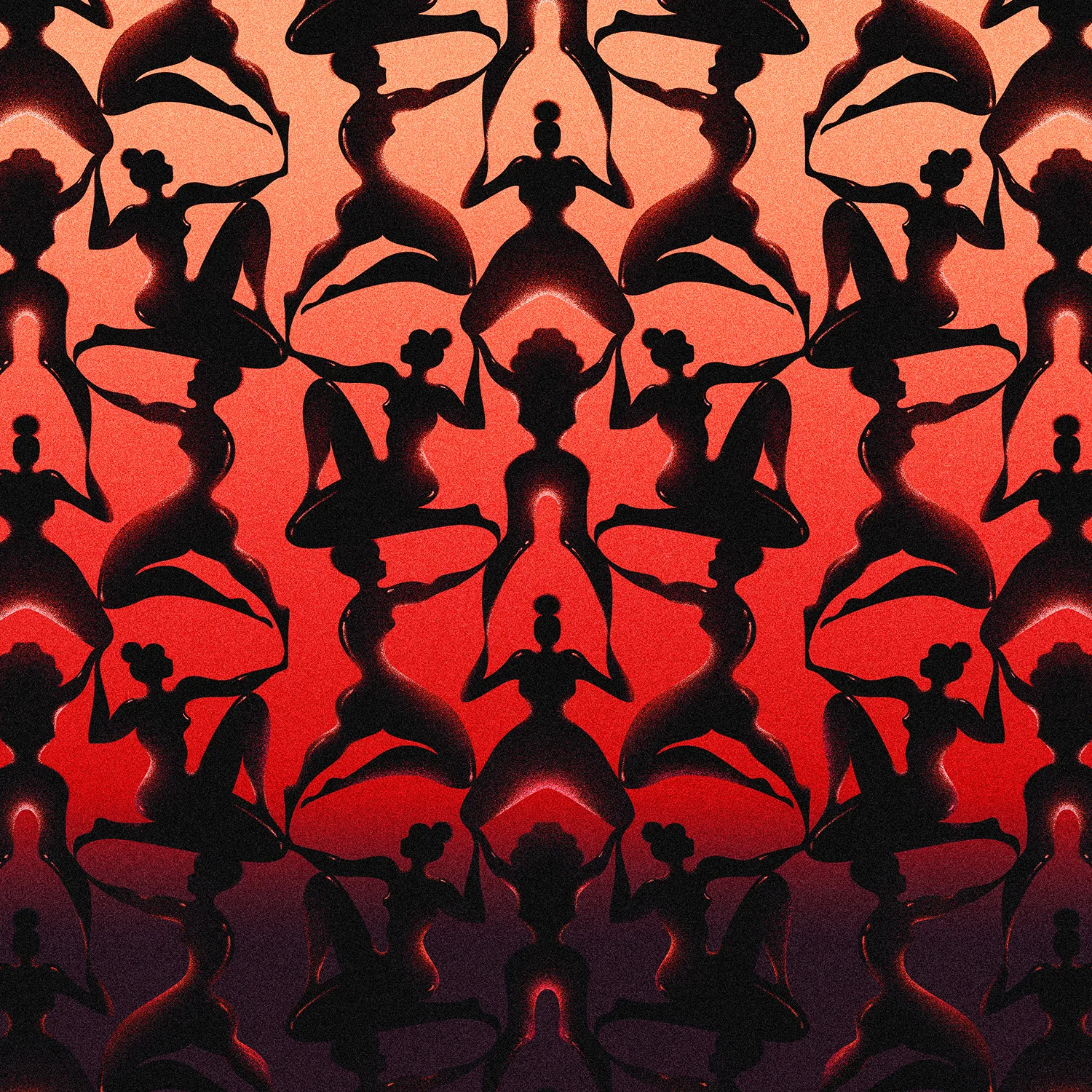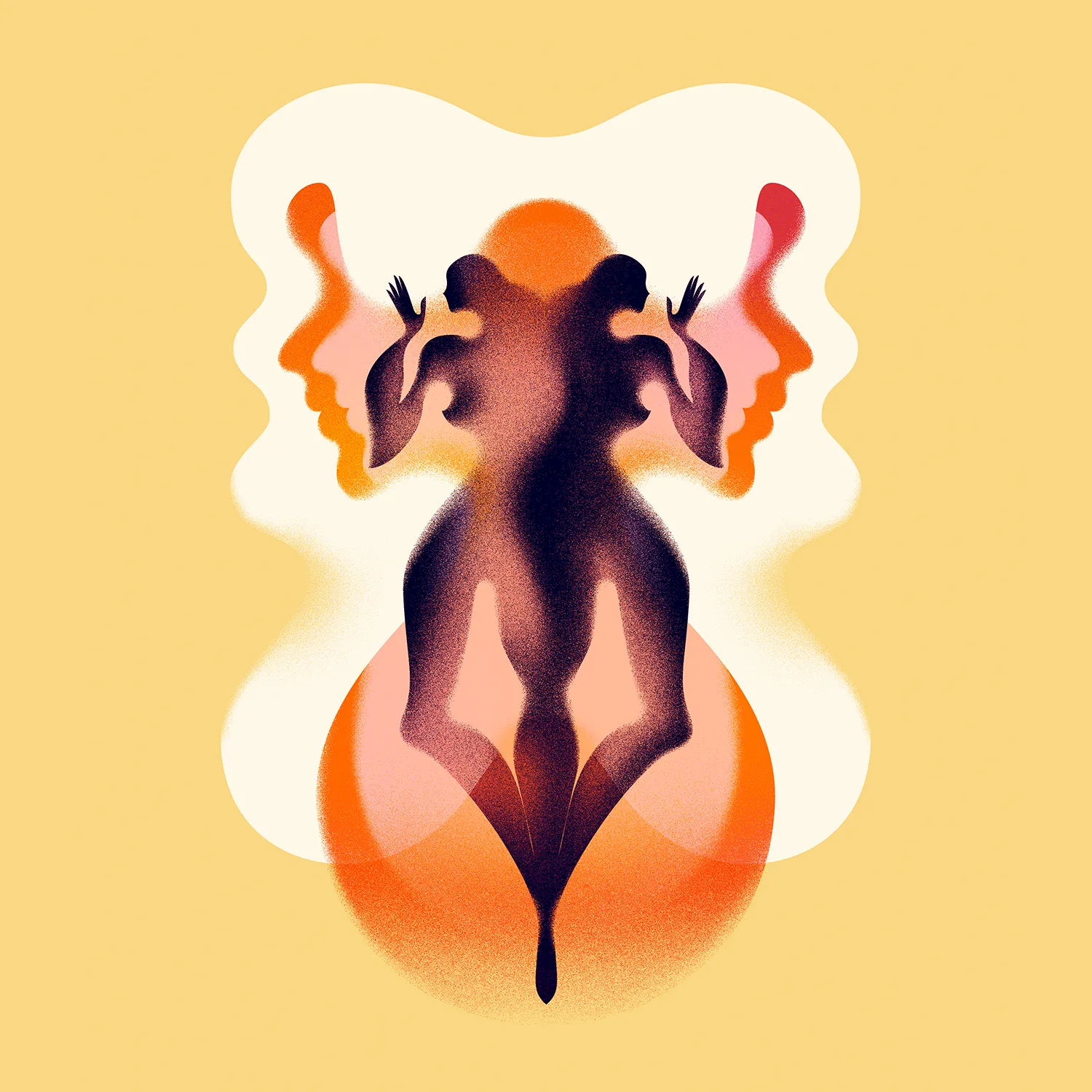 My editorial work for the New York Times and Medium, and my current self-initiated series.
What design challenges do you face at your company?
It always comes down to time and budget. Almost all of my work is made under pretty tight timelines. That's pretty common when working with publications and production houses. It can be intimidating, but it's actually quite exhilarating.
What music do you listen to whilst designing?
Any advice for ambitious designers?
Keep making the work, even when you don't feel like it's good enough, keep going.
Find and build your community, that's been a big one for me. It's been super helpful to have friends to share the ups and downs with, to learn from, support and collaborate with. And some of my favorite work has been made with friends.
Anything you want to promote or plug?
Follow me won't you on instagram 💜