What led you into design?
Growing up, my father was an illustrator and graphic designer at Hallmark Cards in Kansas City. I spent a lot of time in his office, peering over his drafting board littered with endless amounts of concept art, loose sketches, and books. By the time I was 12, I was designing YouTube banners and WordPress websites, which led to a small but steady stream of clients. During my freshman year of high school, I started looking for mentors in my hometown and was lucky enough to find a designer whom I apprenticed for the next 2 years. By my sophomore year, I was working for a start-up based in LA while also contracting at a small web design agency.
After graduating from school, I met a founder named Stephen in NYC. We talked briefly for 20 minutes and at the end of the call, he offered me a job at his startup YouMap. I quickly abandoned my plans to study computer science at university and instead decided to double down on my design work. I was fortunate to have Stephen's trust in my ability to do things I had never really done before building a company, developing a product, and helping recruit a team. After some time in NYC, I continued to oscillate between agencies and start-ups until I joined Postmates in 2020 (which was acquired by Uber shortly after).
What does a typical day look like?
I begrudgingly consider myself a morning person - I wake up around 6:30 am and arrive at the office by 8 am. Most of my team doesn't get in until 9-10 am, so I get a few hours of uninterrupted deep work where I plan my day and tackle my most challenging tasks. My typical afternoon is a barrage of 1:1s, strategy reviews, project check-ins, design critiques, and if I'm lucky, a brief window of deep work time.
Last year, I felt overwhelmed with trying to manage the day-to-day while also carving out time to think about the bigger picture of the product, our design team, and my personal career. I quickly realized that with the constant influx of projects and tasks, there would never be a "convenient time" to take a step back - it would require more intentionality. Since then, I've developed a habit of dedicating time twice a week at the end of the day to reflect on my career goals and progression.
After work, I'll try to squeeze in a quick workout at the Uber office before heading home to relax and hang out with my dog, Aspen. Around 10 pm, I'll hop back online to tinker with personal projects or continue work from earlier in the day. Lights out by 1 am - ready to do it all again tomorrow.
What's your workstation setup?
Where do you go to get inspired?
Product design is a highly scientific and structured pursuit. It's easy to get bogged down in all the monotony, rules, and best practices. However, type and graphic design remind me that great design often involves breaking the rules, being bold, messy, unorthodox, and finding your own voice. I often draw inspiration from old books on logo and type design, architecture, and hardware. One of my favorite inspiration websites is savee.it - it's extremely flexible and great for creating mood boards.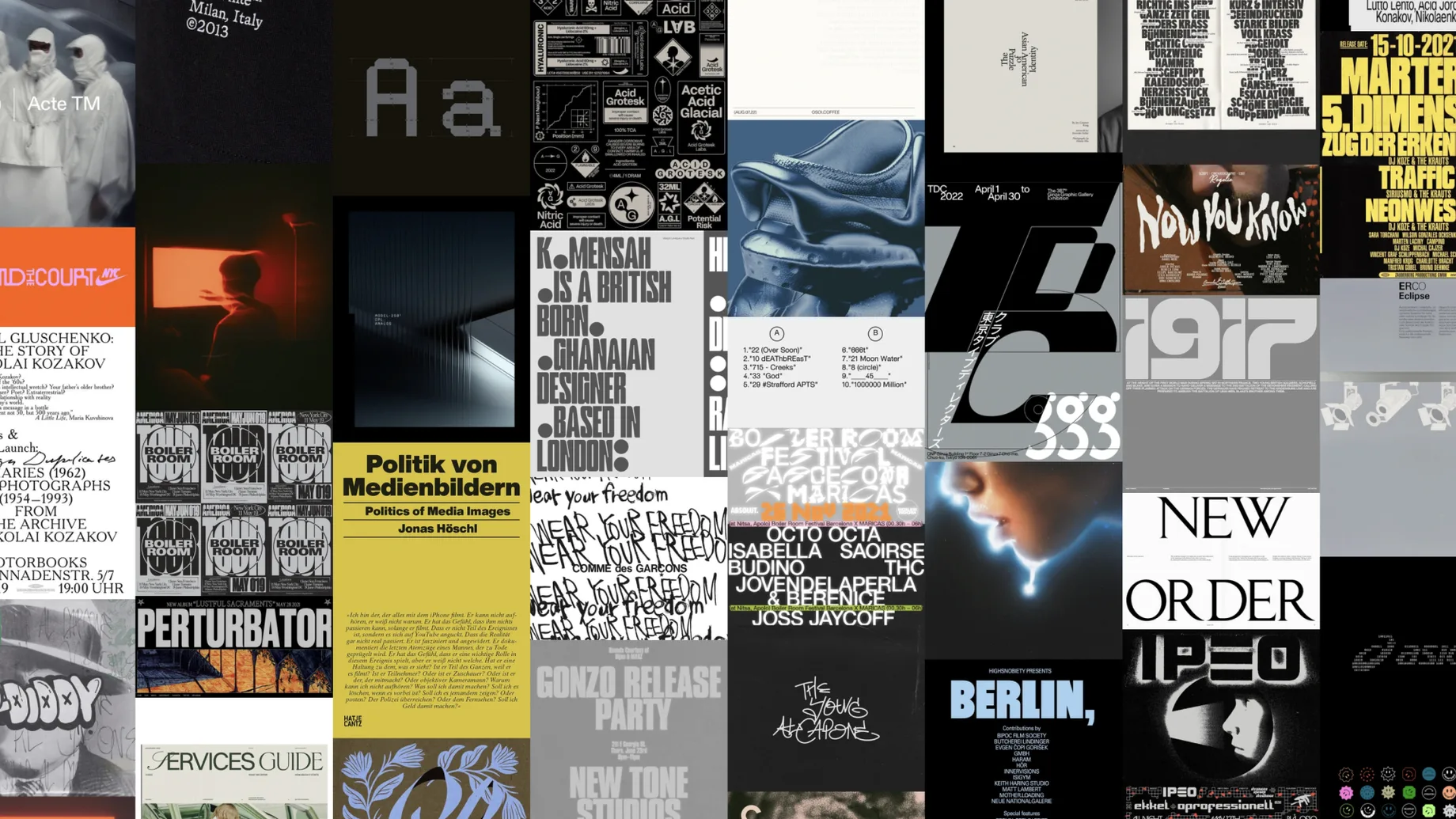 What product have you recently seen that made you think this is great design?
I shamelessly have little to no interest in the world of crypto but have been blown away by Family.co. So much of software design today is sterile and forgettable. It's rare to see a product with such personality and attention to detail. Every aspect of Family feels intentional - from the subtle visual design motifs to the delightful micro-interactions.
What pieces of work are you most proud of?
Recently, we reimagined the UberEats storefront shopping experience for grocery, convenience, and alcohol merchants. We radically simplified the UX to mirror core shopping pathways while also improving how a merchant's unique brand is highlighted to customers. This was a really exciting cross-functional effort, and I'm so proud of the team! (Design team: Spencer Thurston & Juan Ayala)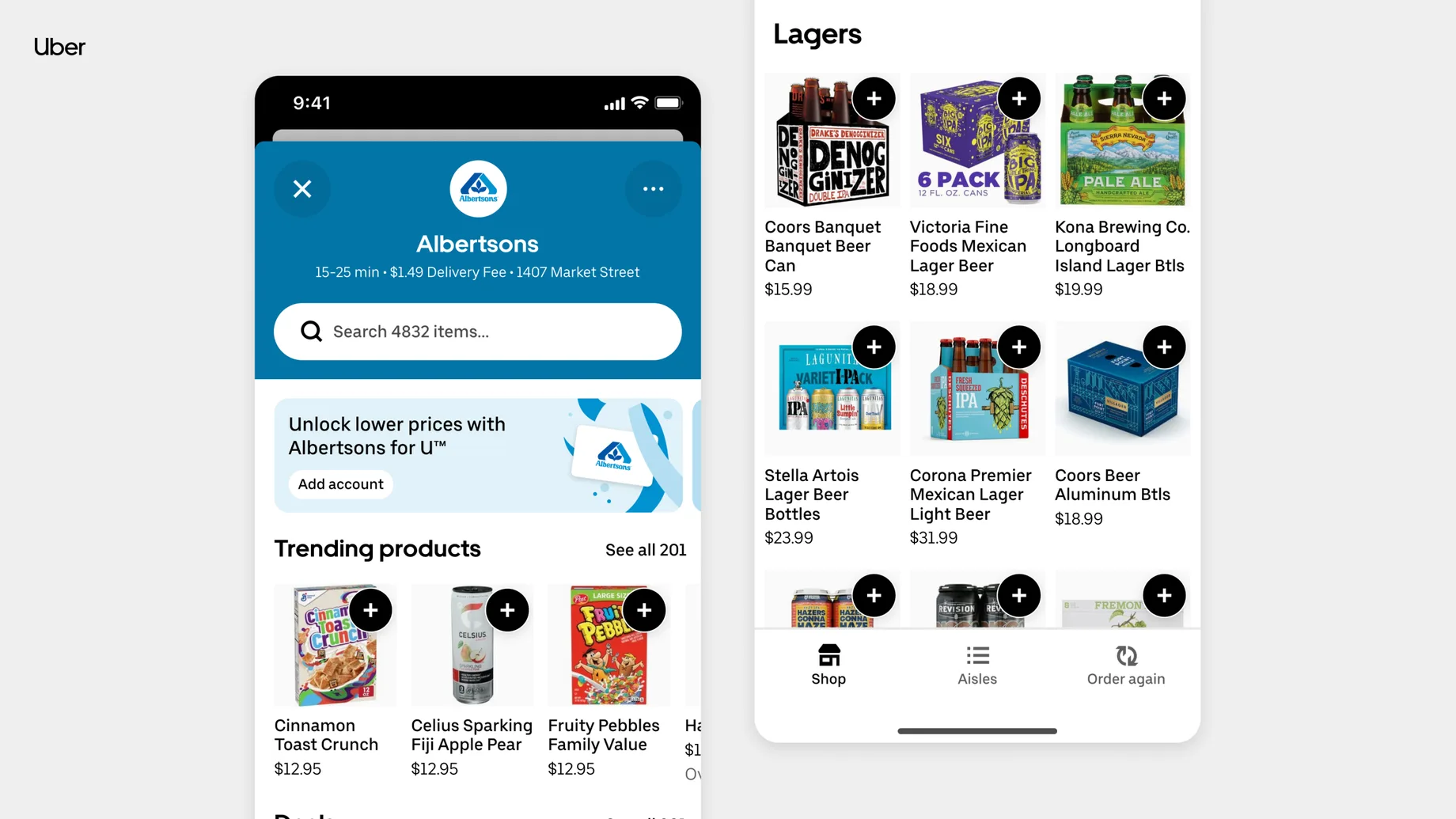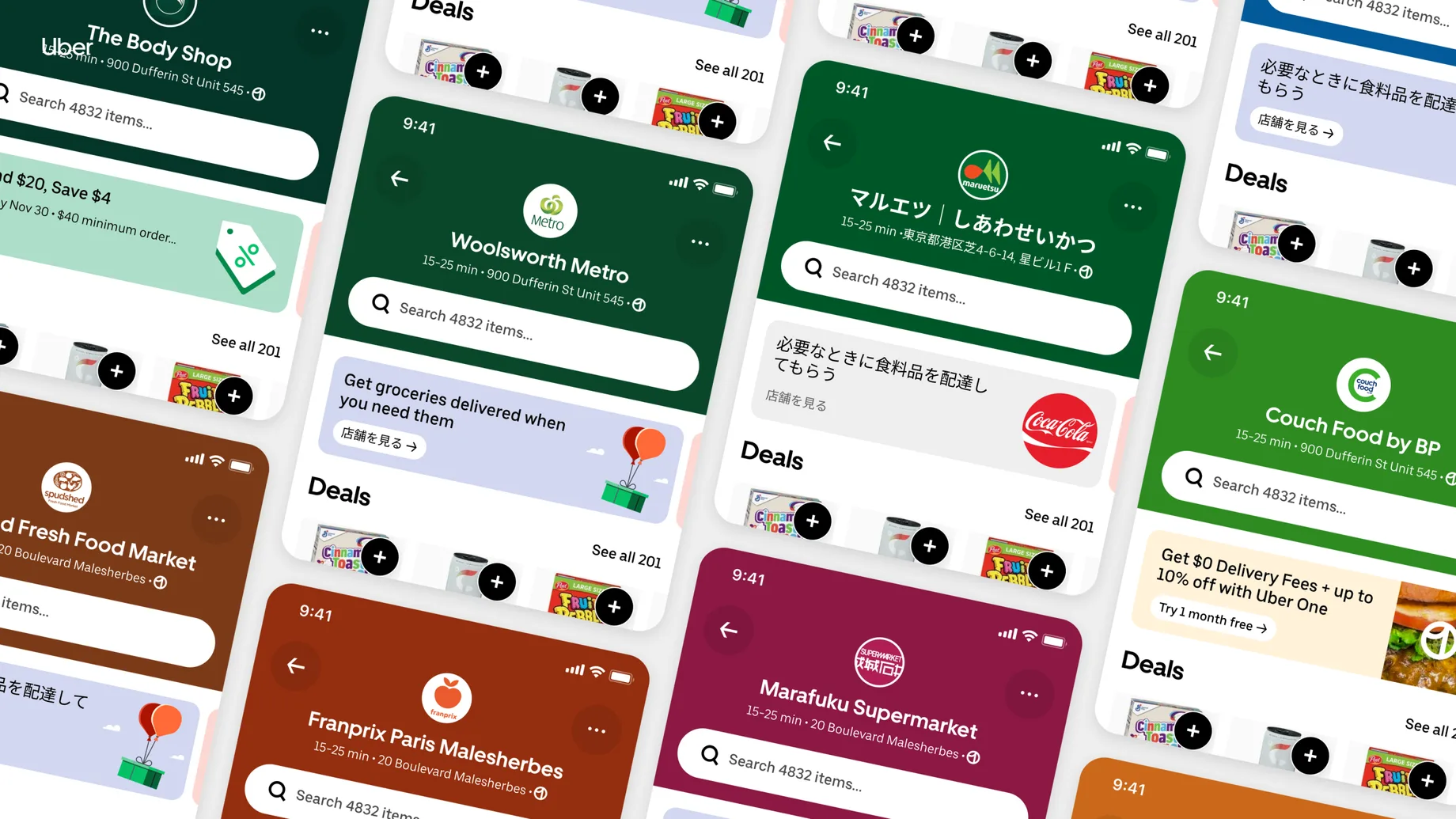 Outside of work, I tinker with side projects to keep my brain fresh. I typically only work on things that are aligned with my interests, but last year I did a fun blend of software & graphic design.
What design challenges do you face at your company?
At Uber, we are focused on helping people go anywhere and get anything across the world. We serve a diverse set of customers: couriers, shoppers, and merchants - it's a continuous balancing act. Building a global product platform has an infinite number of caveats and considerations that go into delivering seamless experiences. It's easy to get overwhelmed by the level of granularity, but ultimately, it has been one of the most rewarding challenges of my career.
What music do you listen to whilst designing?
Any advice for ambitious designers?
I once read, "Art and love are the same thing: It's the process of seeing yourself in things that are not you" - that has always stuck with me. We live in a messy and flawed world, but the best designers I've met are relentless in their pursuit of understanding others and themselves through design. Developing your craft is a long journey and takes decades to master. This can be rather intimidating when you're first starting out, but ultimately, it's freeing when you realize there is no "correct" final destination - everyone has their own journey in design.
Reflecting on my own career, the best part of my job has been the lifelong friends I've made along the way. At the end of the day, people will forget what you created, but they'll never forget how you made them feel. Be kind, work hard, break the rules, and keep making cool stuff.
Anything you want to promote or plug?
Follow me on Dribbble or Twitter to keep up with my latest work, design talks, & most importantly cute pics of my dog. Also, we have a few open roles at Uber - join us in reinventing how people go anywhere, or get anything across the globe.