What led you into design?
For my ninth birthday, I wished for a PC and hustled all the adults in my life to contribute to my fund. I was curious about what the machine could do and didn't realize I would eventually use it to make a living. I became a product of the Xanga, Geocities, and Neopets era. I made blog layouts, pixel dolls, blinky blocks, and layouts for NeoPoints.
My family owns Chinese takeout restaurants and I fell into design by making their branded collateral. That was my first paid freelance design. The architect who was remodeling my parent's house at the time saw me designing in Microsoft Word / Paint and gave me a copy of Photoshop. He has no idea how much that impacted the course of my future.
I joined my high school's yearbook staff and learned how to use InDesign. Eventually, I served as the Design Editor there and Co-Editor in Chief of my high school's literary magazine. I was the "webmaster" for several student clubs. After school, I studied classical oil painting by virtue of having to pad my college applications.
I went to Carnegie Mellon to study fine art, switched my major four times, and ended up graduating with degrees in Human-Computer-Interaction. It was a good blend of my needs and interests: visual design, applying what I already knew to user interfaces, and coursework in psychology and ethics.
From there, after a few internships, I found myself moving to San Francisco for my first full time role.
What does a typical day look like?
I keep thinking I will grow up and become a morning person, but that hasn't happened yet. I wake up around 9:30 am and start hot water on the stove for coffee. I tend to work from home in the mornings and come into the office right before lunch starts. It has been great to have lunches with a team again. I freelanced and worked fully remote for the past two years before starting at Nava.
I chunk my day into one or two hour tasks out of necessity. I hurt my arms in 2015 so badly from overwork that I had gone to physical therapy. I am cautious about extended computer work time. The kind of work I do includes documenting, sketching, observing users, user testing, making flows, and sometimes front-end code.
I sign off work around 6 pm most days. I try to see a friend or cook myself meal after hours, keeping the on-screen personal project to a minimum and offloading any typing I do to the phone.
This typical day section would be more exciting if I were still traveling and working! When I worked fully remote, I collaborated with US time zones out of Europe. I would offset my schedule to wander in the mornings before settling to a spot where I could work through the evening. It was very fun to do that, but it was also exhausting.
I am glad I had that opportunity, but think that I'd prefer to be focused on just travel or work for extended periods of time. It's one of the reasons I'm glad to ease back into a more grounded day to day.
What's your setup?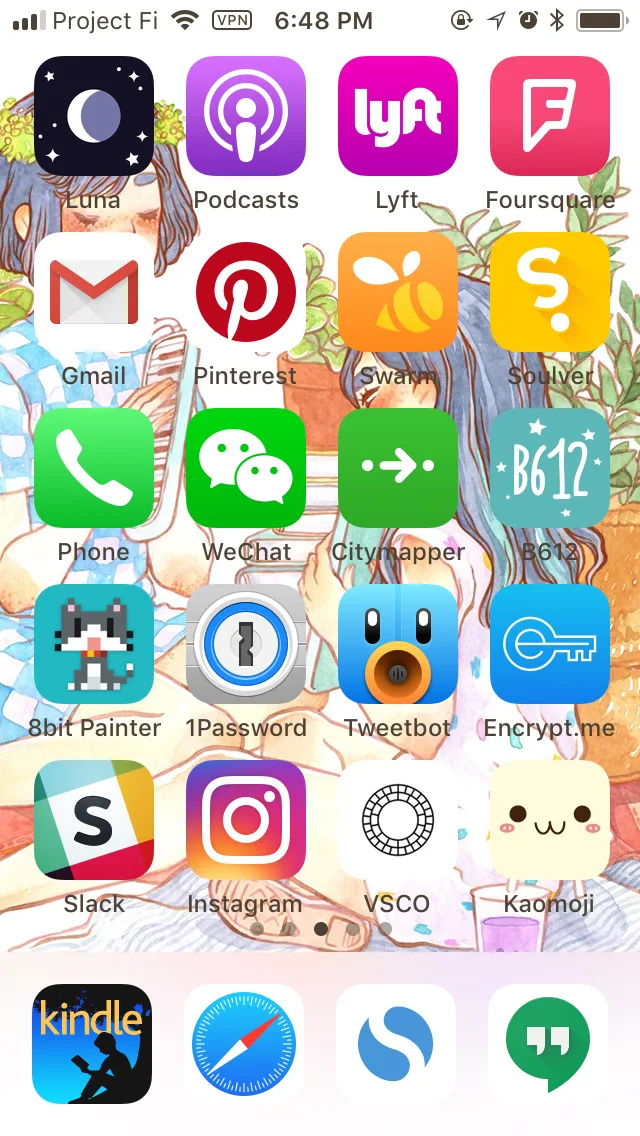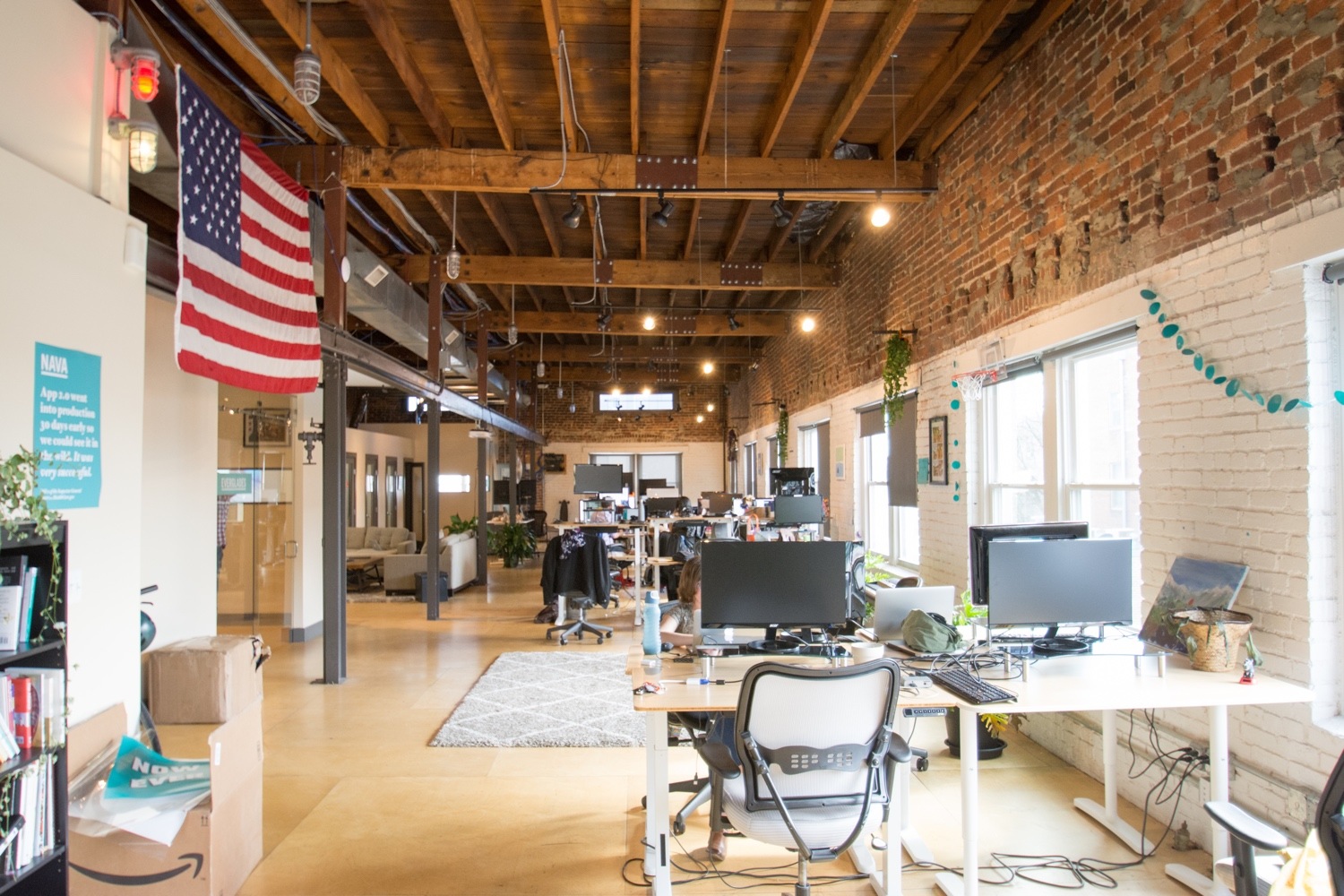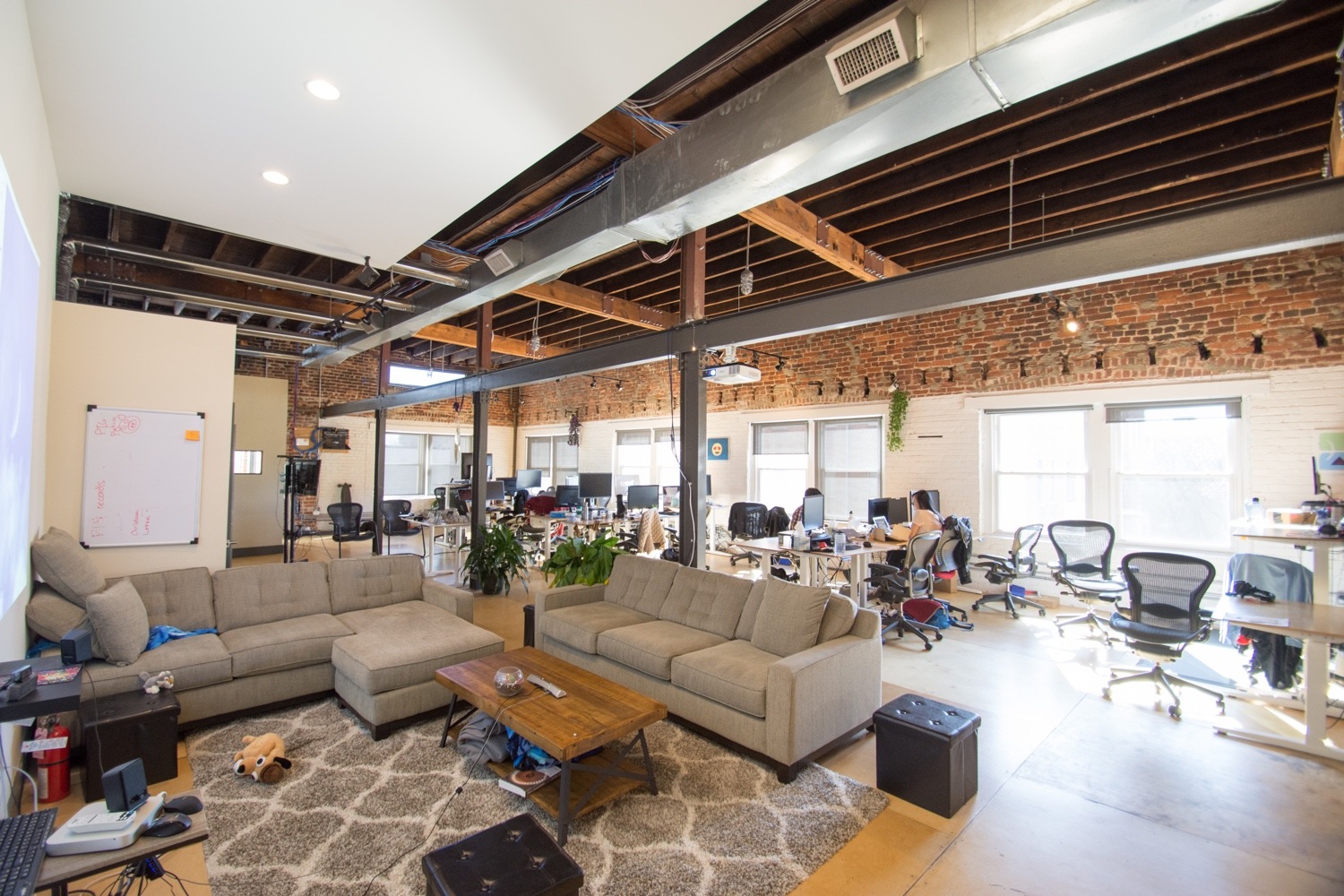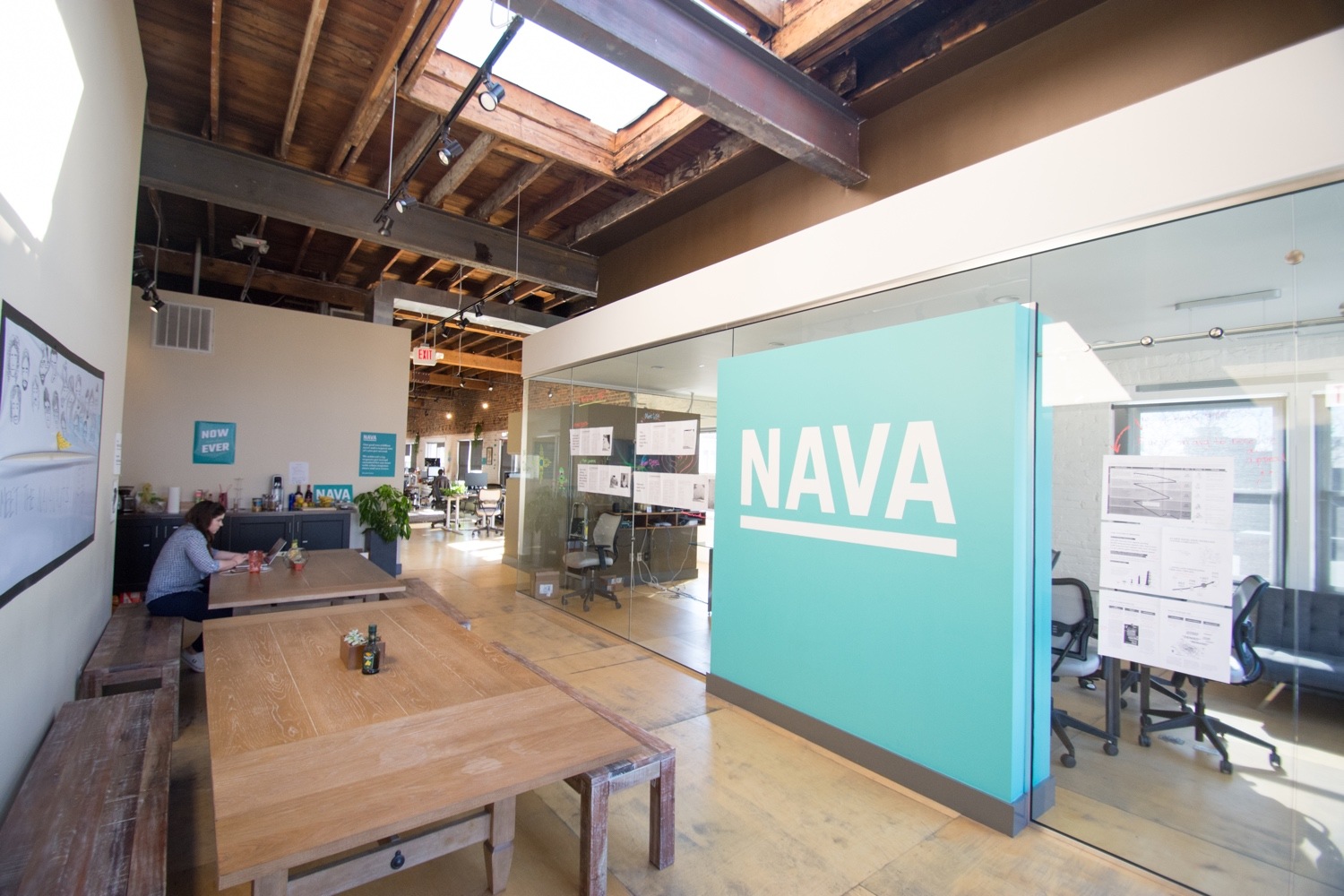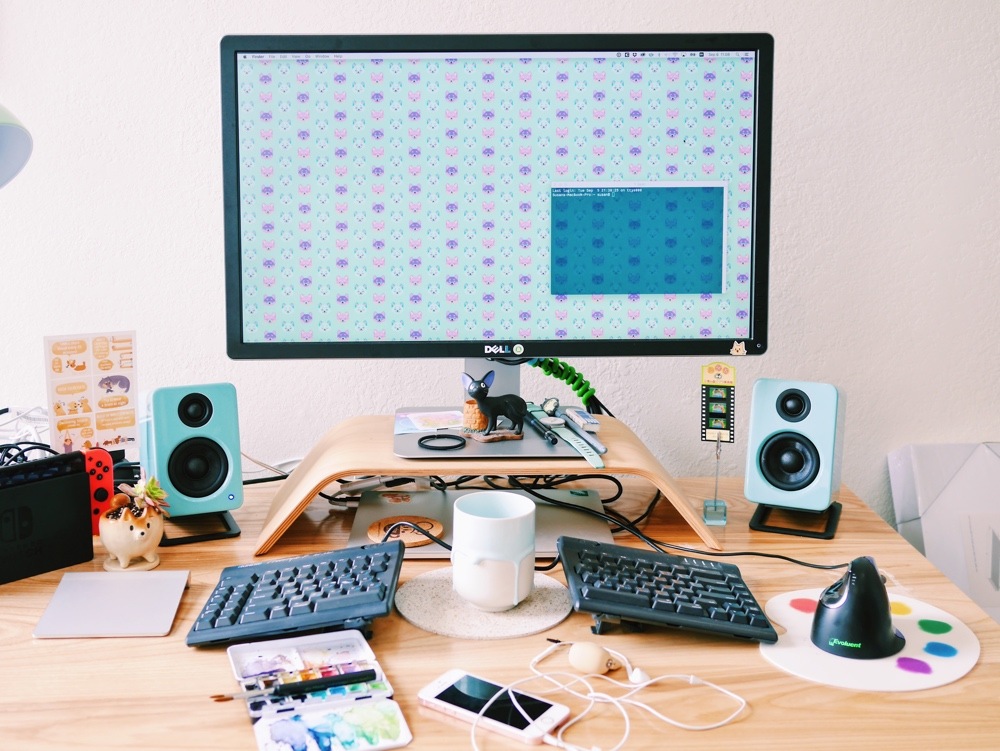 Credits: Nava D.C. HQ office photos by Christian Monaghan
Where do you go to get inspired?
I am an advocate of seeking inspiration from different fields, especially off-screen.
For example, going outside and observing things like the flow design of a restaurant's interior. Compare how sit-down-and-get-out noodles stand would differs from a French star rated restaurant's design. Look at their signage (or lack of thereof) and see how it changes from day to night. Note how things differ between countries, cities, and even neighborhoods.
On screen, I do like looking at what fellow artists are making. This is great for pushing the boundaries of what we are doing in brand and visual design in our interfaces.
Some current favorites are:
To keep my designs grounded in context, I try to not to succumb to the firehose of information. I like how Charged curates a weekly newsletter and how Winnie Lim puts herself on the page, her stories remind me of the humanity my work would impact.
I do look at other sites and apps when I do a competitive analysis for work, but I don't spend time outside of work seeking industry inspiration since disconnecting is an important part of refreshing. Girls Night In is a newsletter I frequent filled with reminders of ways to take a break.
What product have you recently seen that made you think this is great design?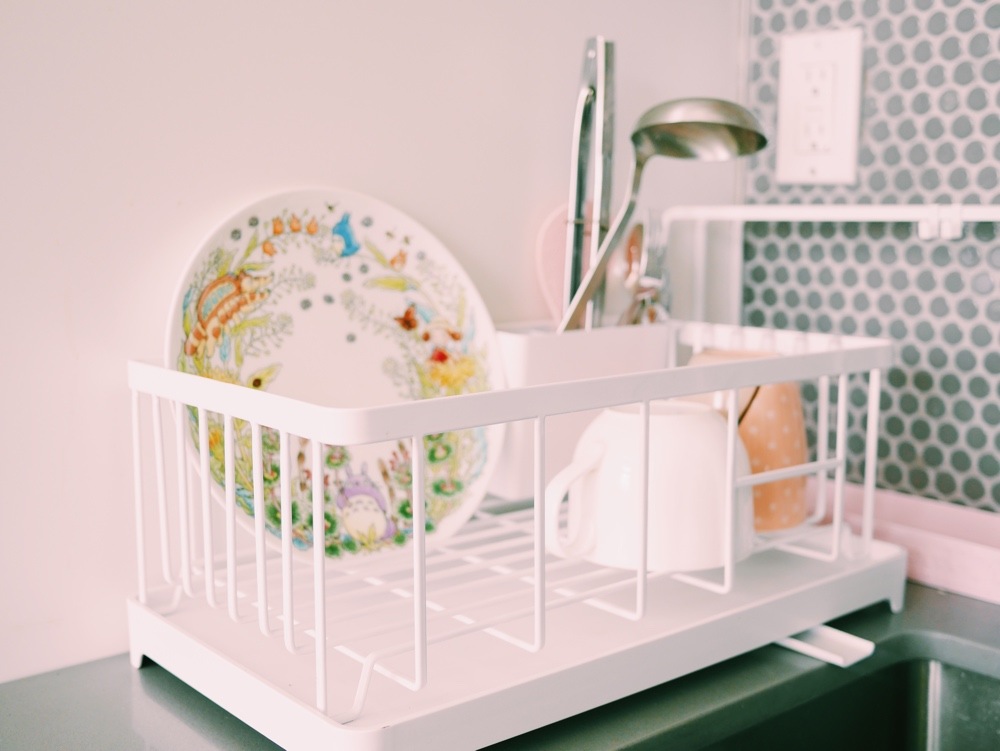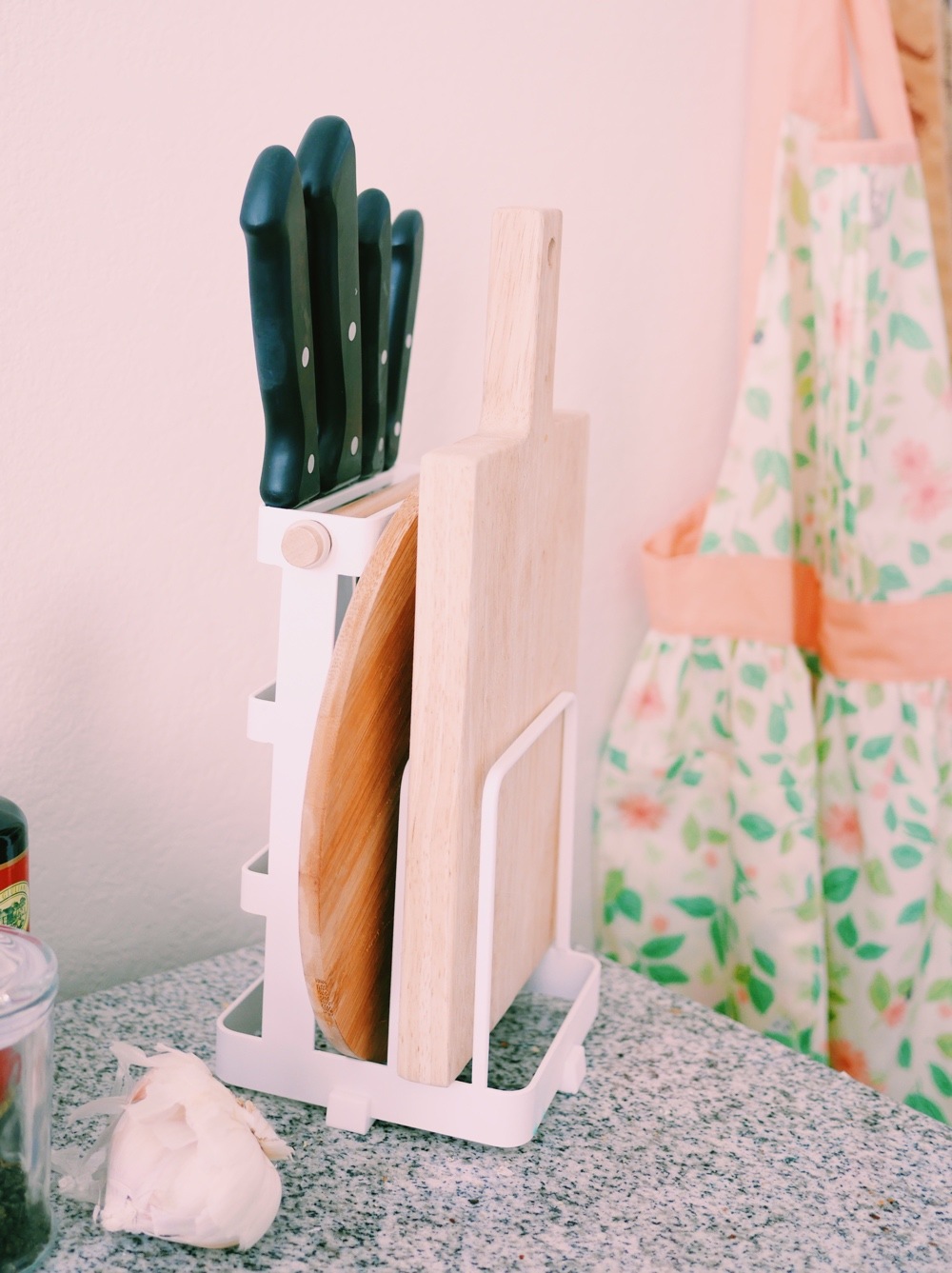 I have been full into nesting mode in my new studio and can't get over how elegant and functional all of the pieces from Yamazaki Home are. This might be designer basic, but I am fond of my MUJI furniture too.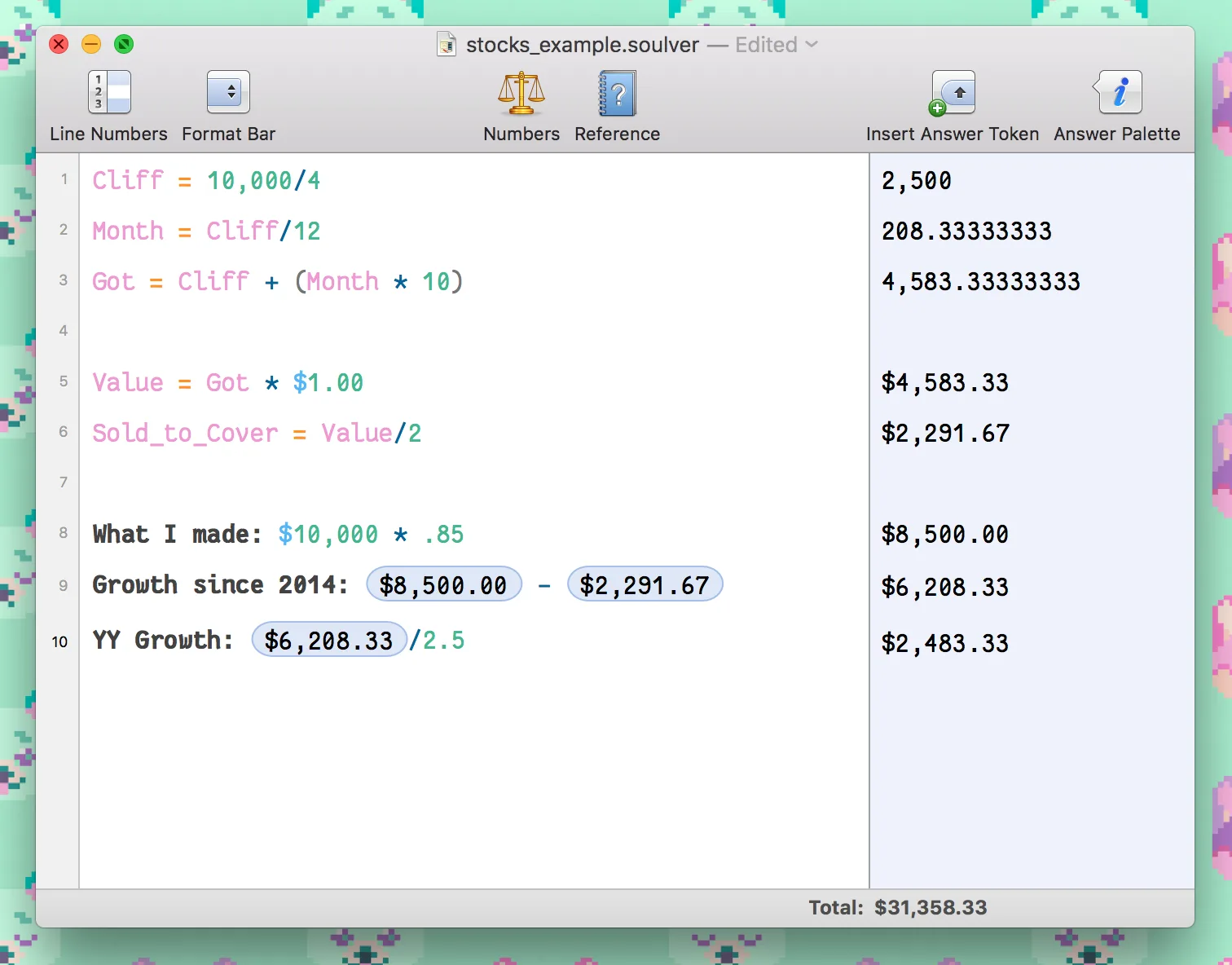 The last digital product that impressed me was Soulver. It's the calculator everyone should have. It is complete with variables and functions but still works well for simpler calculations. It reminds me of how Sass was designed in that sense.
What pieces of work are you most proud of?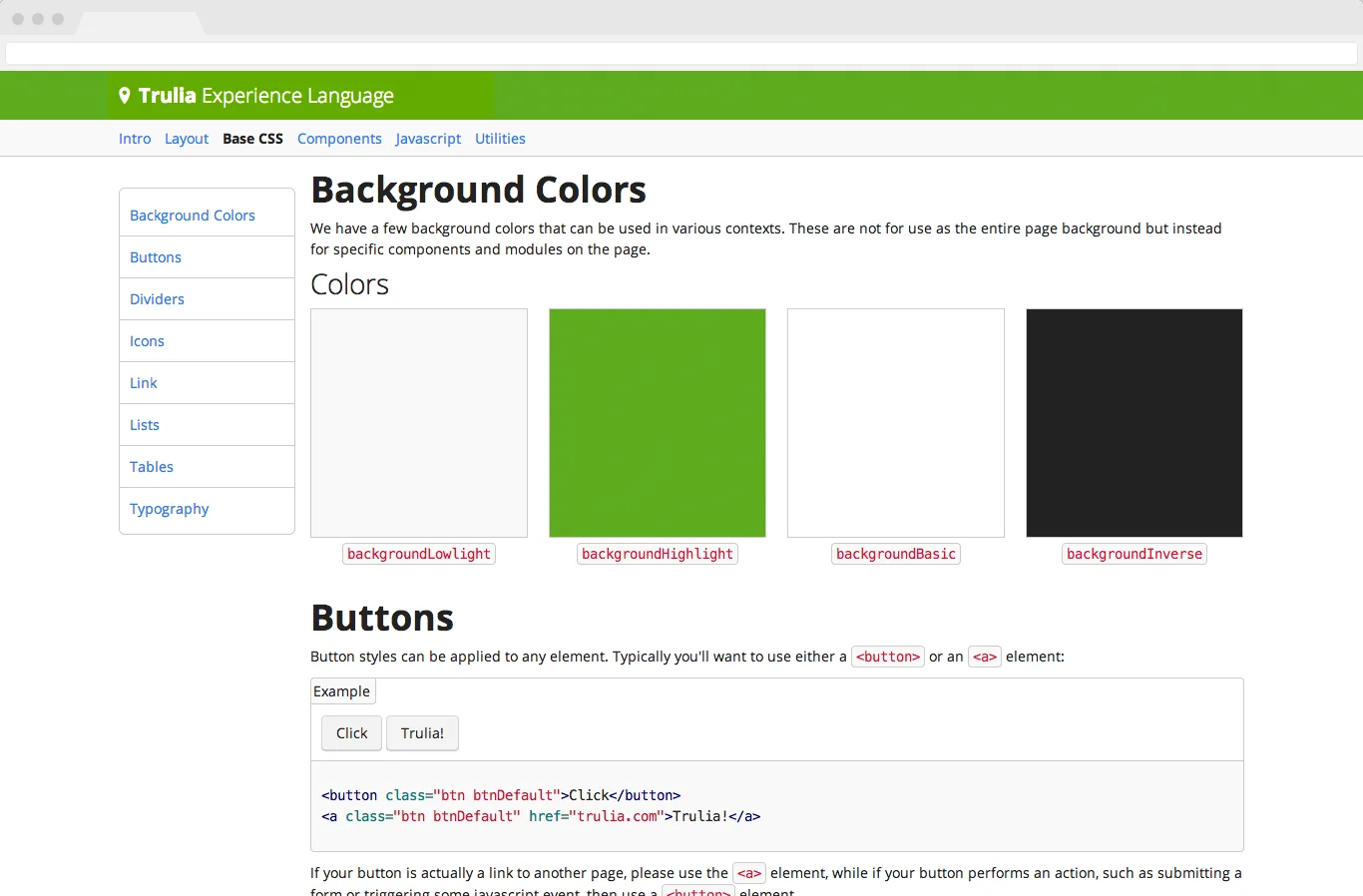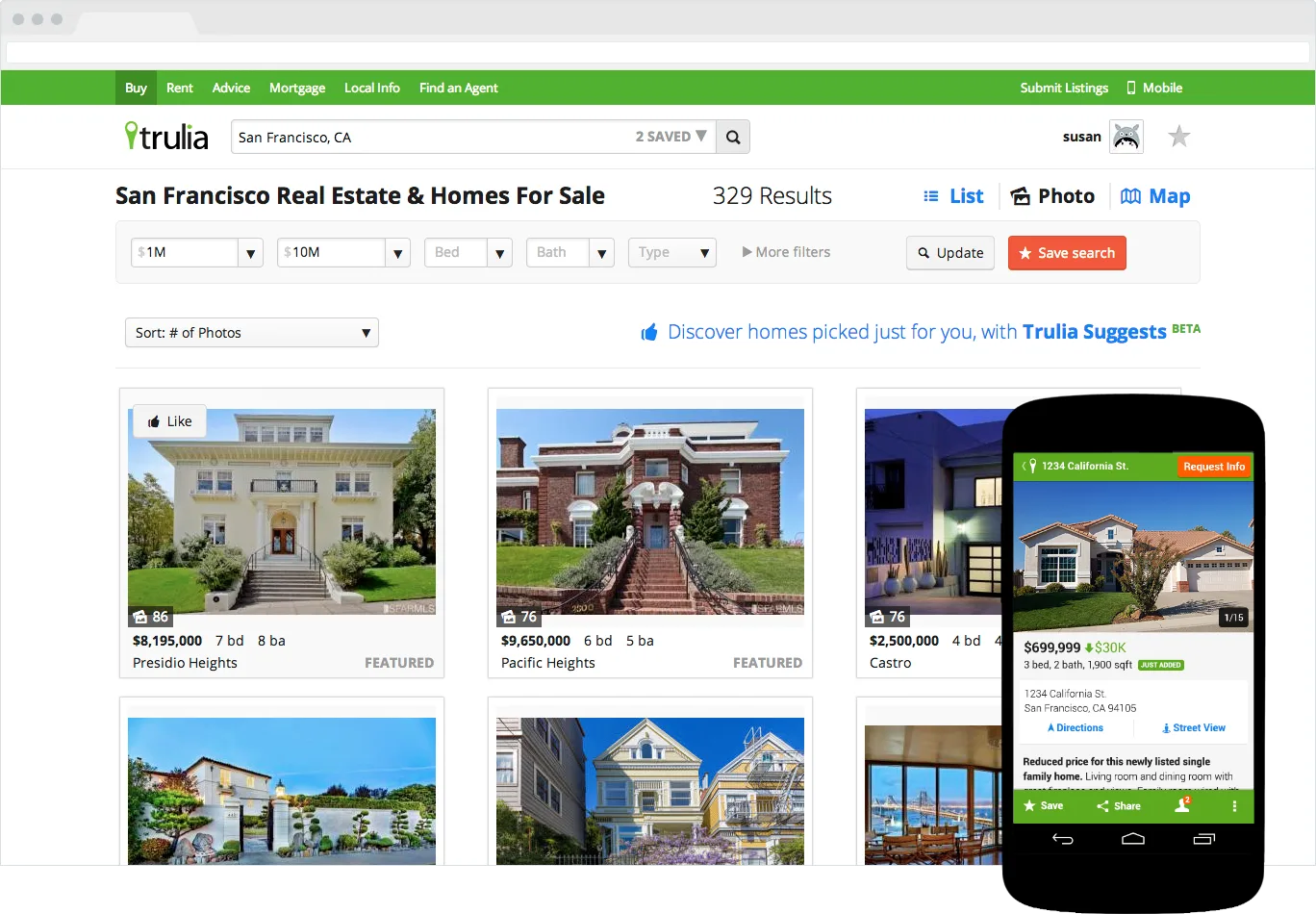 The work which most impacted my career would be the opportunity I had back at Trulia (now part of Zillow Group) to build out and maintain the first version of their design system alongside a search experience redesign which first used the new components. I was one year into full-time work then, so to be trusted and supported then lead to this immense growth opportunity.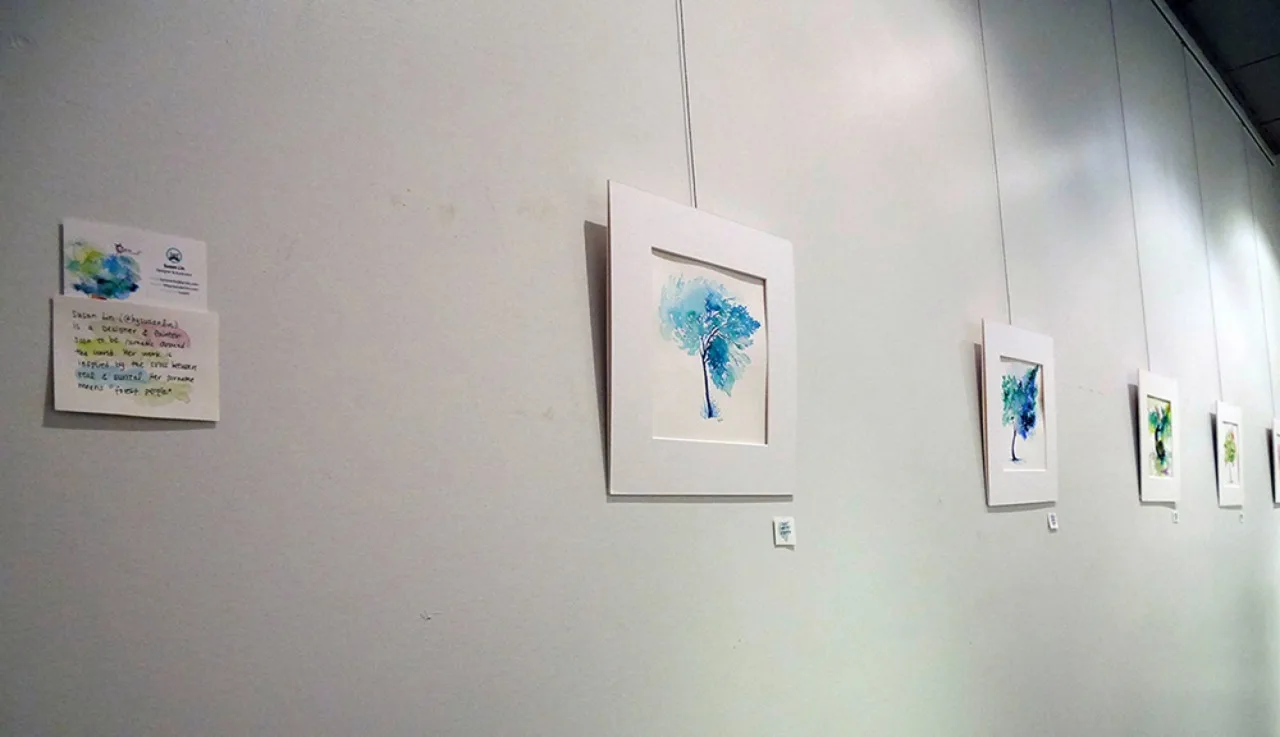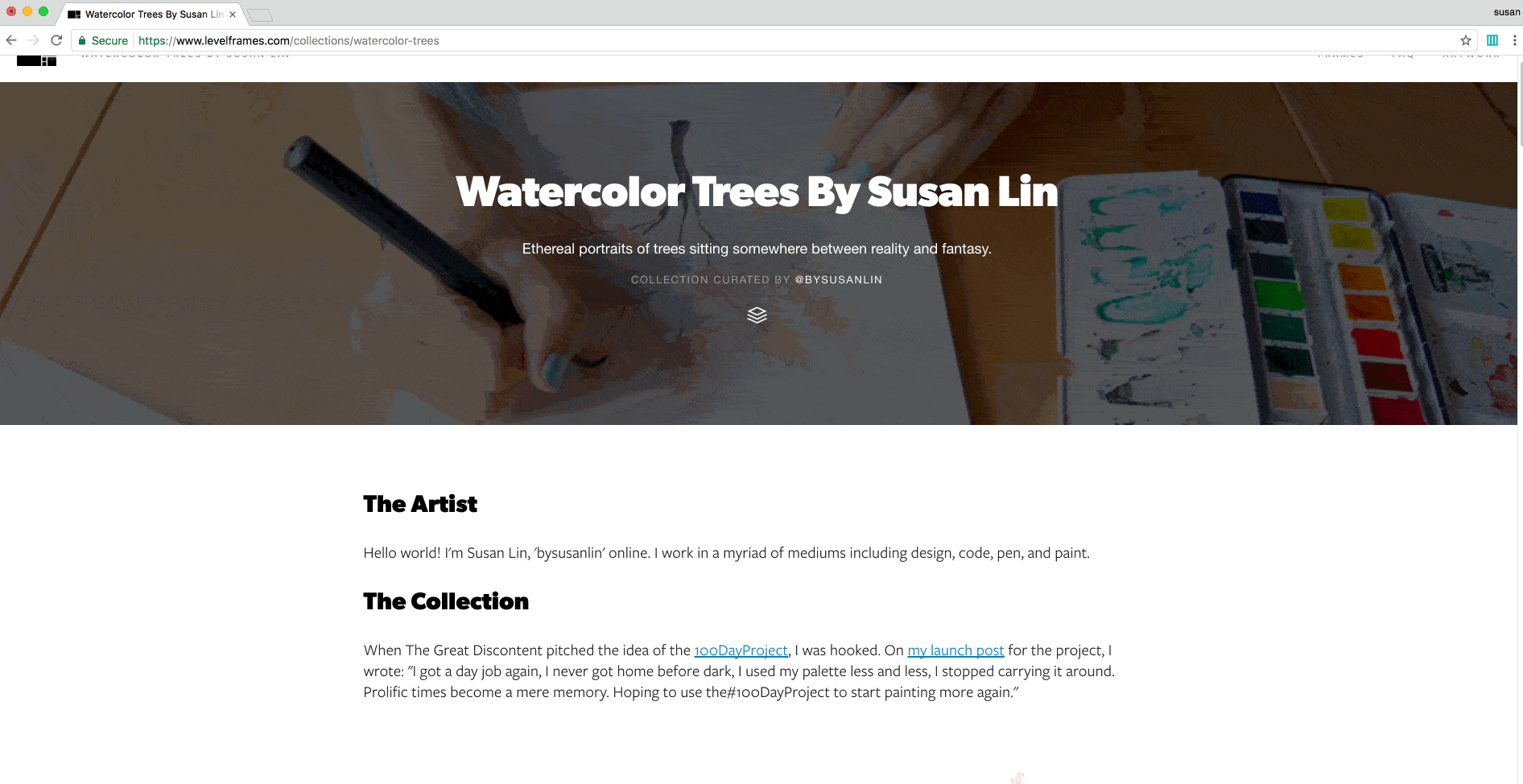 On the art side, I had a running series of watercolor trees which lead me to launch a successful iteration of my shop and a solo show. The tree series helped my online print shop take off. The watercolor trees are still a favorite even now as prints.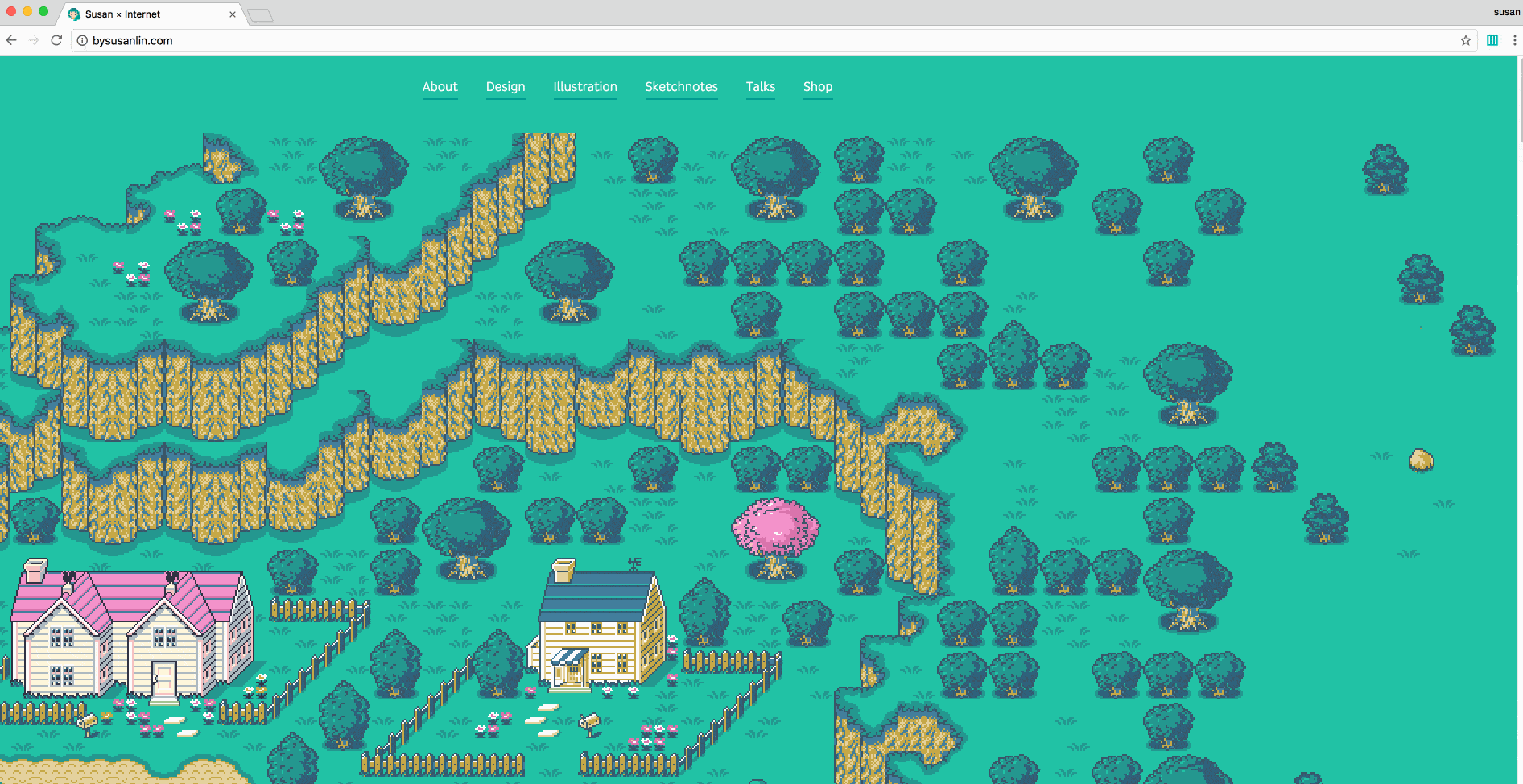 Also I don't think I will be allowed to change my website's landing page for a long time. It perfectly captures all of my abilities and loves into one instance: games, pixel art, web design, and CSS.
In the near future, I aspire to add my current work on HealthCare.gov, a public benefit project which will assist millions of Americans.
What design challenges do you face at your company?
Nava is a public benefit corporation aiming to radically change how software serves the public.
The work I am currently doing for HealthCare.gov is the most complex design problem I have had to wrap my head around. In addition to interaction design problems, there are policy considerations which need to be minded. Breaking things is not an option. Poorly designing and implementing an "edge case" means thousands of people may not apply for coverage.
The challenge is to make a timely impact while being thoughtfully thorough about the work. In addition to HealthCare.gov, our team is working on modernizing veterans affairs appeals processing for speed and transparency and architecting the future of Medicare payments infrastructure.
What music do you listen to whilst designing?
Any advice for ambitious designers?
Absolutely: Do not think any of your passions are wasted efforts. Be inspired, but don't copy what others are doing to the tee. You will find your own way. Take care of your mind and body! Be nice, but also think critically about your actions. Join the conversation when you can, but also know when to let others speak, especially when it comes to voices more marginalized than yours. Listen just as much as you put yourself out there. Make friends and mentor each other.
Anything you want to promote or plug?
The best places to follow my work would be Twitter and Instagram. If you are looking for art for your walls, check out my online art prints shop! I have both watercolor and pixel art prints for sale.
And one last thing:
Thank you and be well.
*Update: Susan is no longer at Nava PBC