What led you into design?
I was eleven when I discovered the internet.
By that, I mean Yahoo's homepage portal that opened me up to the world of Yahoo Groups, Games, Answers, and most importantly, Geocities. I thought WYSIWYG editors were magical and quickly spun up fan sites for my favourite cartoon at the time, Winnie the Pooh. I joined Webrings to boost my websites' traffic. I coded basic HTML, added annoying cursor-trailing JavaScript wherever I could, wrote my own scripts for "Which Pooh character are you?" quizzes, and made animated graphics for people to add to their websites.

It was through making these GIFs in Jasc's Paint Shop Pro (RIP!) that I learnt about the concept of graphic design, and boy did I fall in love. I pursued the rest of my elementary and high school years with a focus in art and design, and attended university to obtain a degree in graphic design. From there on, I've worked in publishing, advertising, consulting, and am now leading product design at Superhuman, a startup where we are creating the fastest email experience.
What does a typical day look like?
My days vary a lot! As a design lead at Superhuman, I collaborate very closely with our product and engineering teams to define and design product features for our desktop and mobile email apps. I also work closely with our agency partners and direct any marketing creatives geared towards our customer acquisition efforts. Finally, a large majority of my time every week could also be spent in interviews as we are growing our design and marketing teams.

When I finish work (which I should note is from my living room as I'm completely remote), I spend my evenings unwinding with books. Currently, I'm reading Finite and Infinite games and re-reading my all-time favourite: Insomniac City.
What's your workstation setup?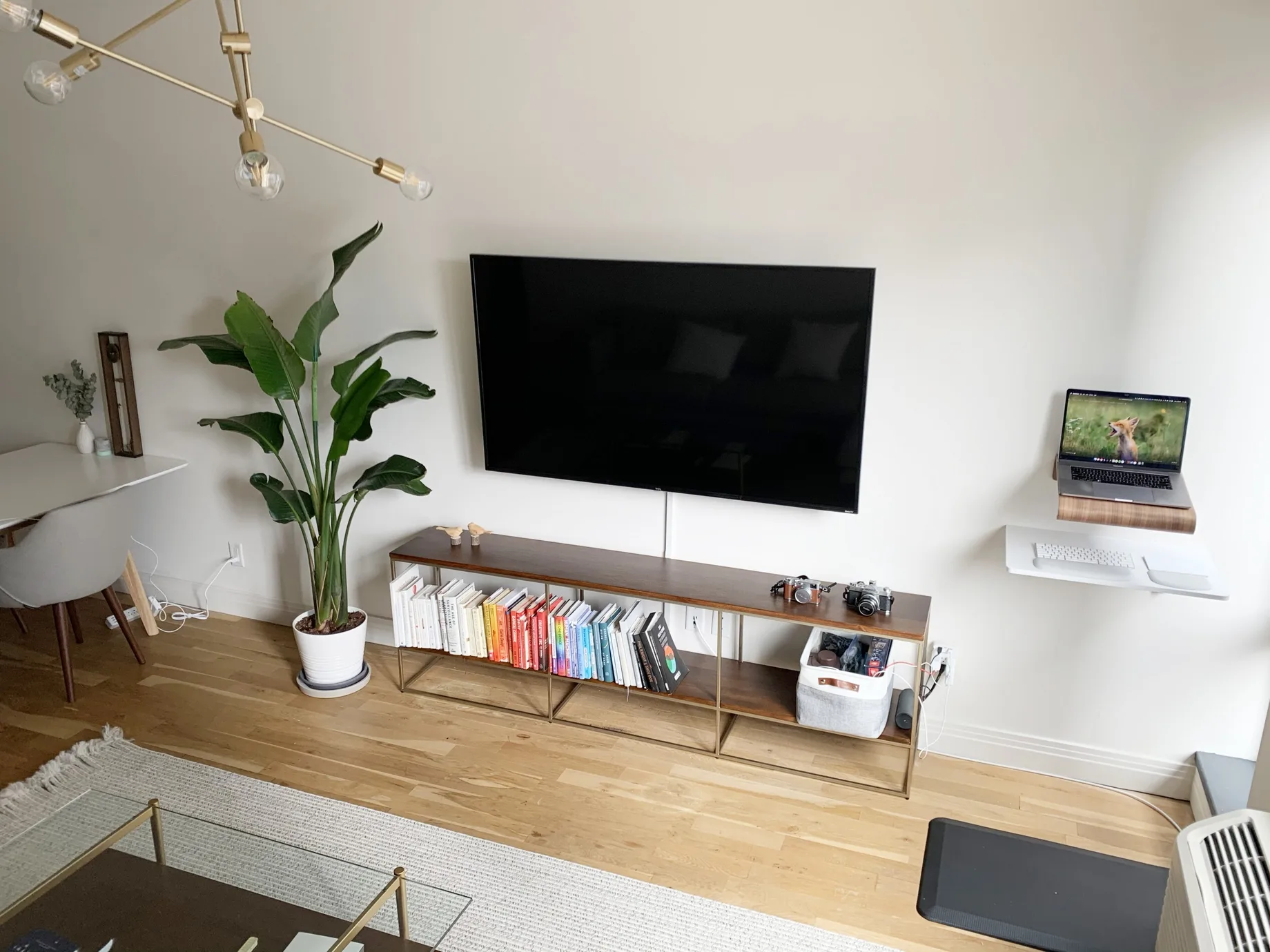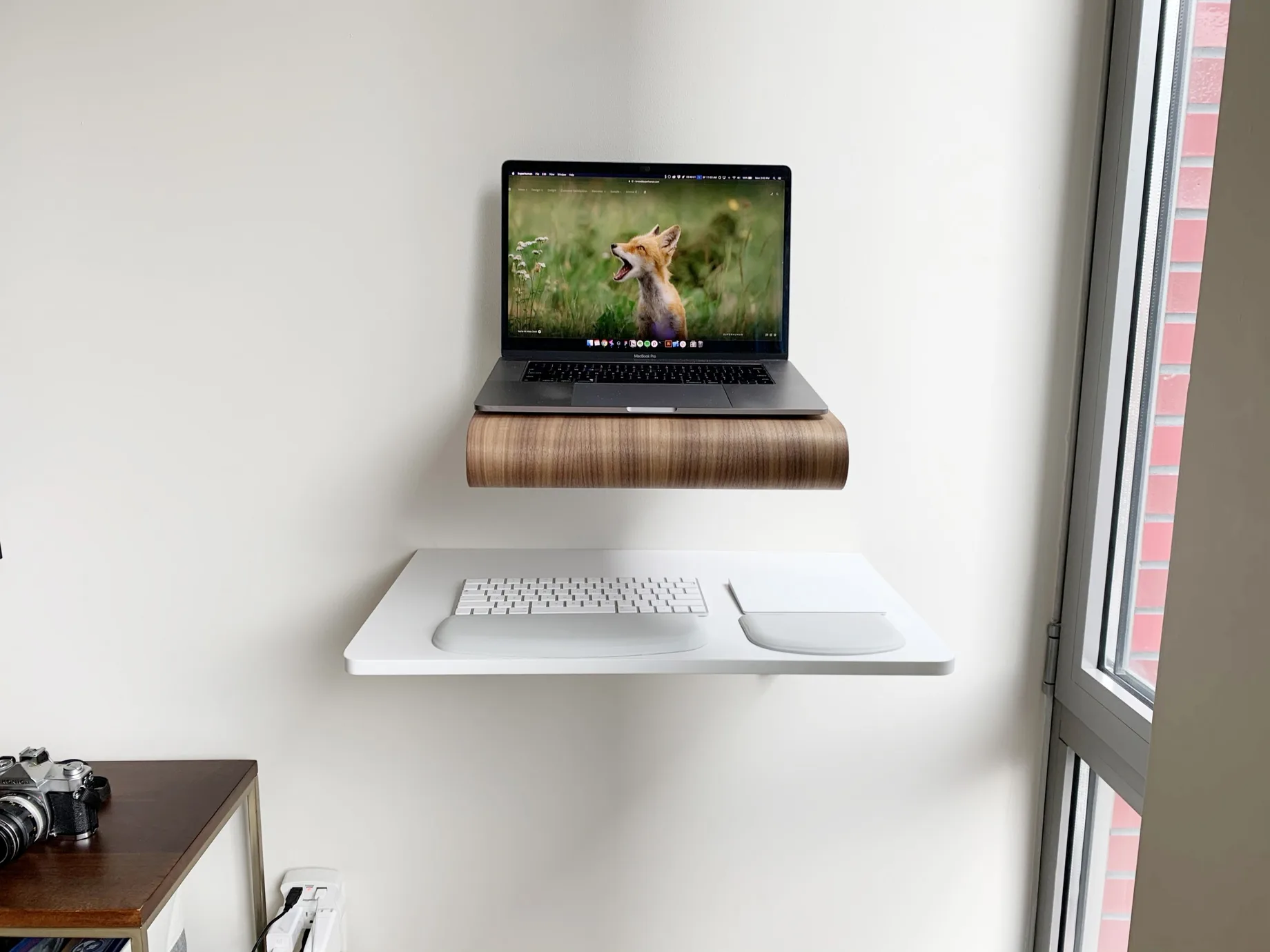 My setup (and aesthetic) is generally quite minimal. A fun fact is that I installed my workstation with the intention of giving myself the ability to "remove" it if needed — the walnut shelf is removable and the white shelf is collapsible. But of course, I hadn't found the need for flexibility. Not once. 🤣
Where do you go to get inspired?
I'm most inspired when I travel to countries where English is not the dominant language. My last trip of this type was a month long stay in Guatemala. I don't have a particular knack for languages and as a result, I feel a particular thrill when I'm thrown out of my English-speaking comfort zones and have to (usually embarrassingly) rely on my broken newly-learned words, body language, and silly gestures. It really extends my ability to connect with people when so much of the communication becomes non-verbal. I really strive to re-learn and appreciate this mode of empathy as it's quite easy, especially during the pandemic, for me to become used to the monotony of digital interactions over email and Slack.

With the pandemic still affecting many parts of the world and limiting my ability to travel, I've lately turned to my bike rides for inspiration. They clear my headspace and pull my mind out of my work life, and allow me to connect with the outdoors. I feel most inspired when I breathe in the fresh, damp smell of woods in New Jersey and New York state trails.
What product have you recently seen that made you think this is great design?
I'm absolutely in love with Fellow's electric kettle. I think it's both aesthetically and functionally beautiful, and I smile every morning when I make myself tea. Furthermore, I'm very big on texture, so I really appreciate the matte, stone-like material, the sleek design of the gooseneck, and the absolute fun Easter egg gem where you can play a game… on your kettle! It's honestly a product that brings me so much joy. :)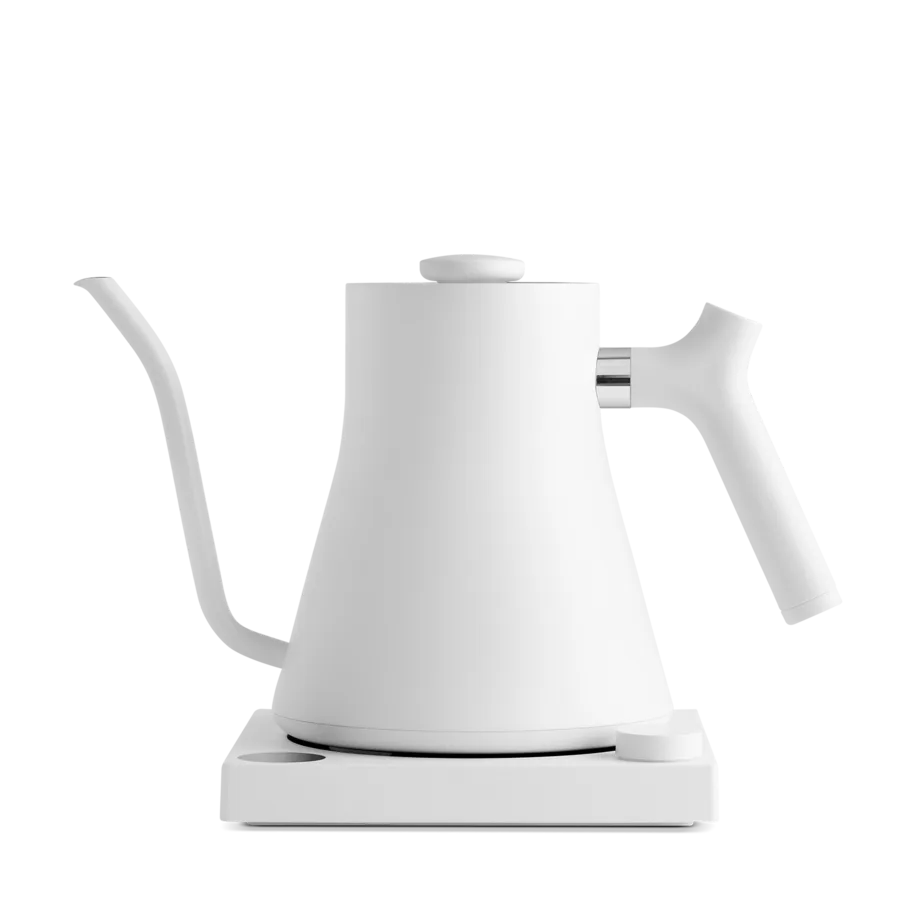 What pieces of work are you most proud of?
I'm trying to expand my creative repertoire into culinary, an area that I've always been highly interested in. As a lover of carbs, I've been taking the time to make many dishes from scratch, most of which include making the carb-y component — pasta dough, pie dough, all kinds of dough! It helps me slow down as I incorporate time as an ingredient integral to the dish itself.

I'm in the very early stages of my cooking explorations, and I've already really appreciated the long, sometimes arduous process of creating something from scratch with my hands. In many ways, this purist approach aligns with my orientation towards many things in life. I aspire one day to make food that becomes a very emotional experience for people.
Plating is a whole other challenge for me, and it is something that I'm continuously experimenting with, as I have yet been able to translate what I envision in my mind perfectly onto a dish. But that's OK because there's so much room for ad-hoc creativity on a plate!

You can follow my cooking journey here.
What design challenges do you face at your company?
Superhuman is rapidly growing across all teams and with that comes the challenge of designing a process that works well with new team members, departments, and product areas. The process is as iterative as our product, and it always takes some trial and error to figure out how best to collaborate with each other as we scale from 1 → n, since. For over two years, I was the only designer at the company!
What music do you listen to whilst designing?
Any advice for ambitious designers?
Find a design mentor who can help you with day-to-day tactical challenges, but also with strategic questions and career goals! I would recommend Merit as a platform to find design mentors for free (full disclosure: this is my friends' company!)
Anything you want to promote or plug?
Elpha — a community of 50,000 mid- to senior-level women in tech where we have candid, insider conversations about our professional and personal experiences.

Heart of Dinner — a volunteer-run organization delivering meals to Asian elders in New York.