What led you into design?
Working in design was a very natural progression for me. As a child, my parents always encouraged creativity through drawing, painting and other art projects. My grandfather also painted in his downtime, which I always found intriguing. As I grew up, I developed an interest in computers and started playing around with software like Adobe Photoshop and Illustrator. This lead to electing for art subjects at school including Visual Communication, which I particularly enjoyed.
During my final two years at secondary school, I started to hone in on graphics and industrial design. I applied for both but was offered a place to study Visual Communication at Monash University.
One thing I do remember at school though, my science teacher at the time said 'the majority of you will end up working in a job, that doesn't currently exist'. At the time, I found this fascinating, but impossible to imagine. But here we are, and I do exactly that.
What does a typical day look like?
I work remotely from Los Angeles, with the majority of the team in New York. Because of this, my days are very fluid. I mostly work from home, but sometimes go into the LA office, depending on the number of meetings (Hangouts) as it can sometimes be easier to jump into a meeting room for the day, without any distractions. Plus, the WSJ office in LA has spectacular views from the Hollywood sign to the ocean.
I also work east coast hours, so it is easier to stay in sync with the team, but this means my work day usually starts early at around 6:30 am. The benefit though is that I'm usually done by 2:30–3 pm, so I can spend a lot of time with my family. I have a young daughter, so it's great to be able to have almost half the day with her, going to the park or just hanging out.
If I have a particularly busy day, I will do a little more work after my daughter goes to sleep (around 8 pm) or spend some time on a side project. I'm a big believer in balance, so try to keep some separation between work and family time (I don't use a computer between Friday and Sunday afternoon). I think this comes from having run my own business and working day and night for the better part of 10 years.
What's your workstation setup?
I currently use a Mid-2014 MacBook Pro. I think it's the longest I've ever held on to a machine, but it was spec'd up when I purchased it, and it still does everything I need it to, relatively quickly. I read about touch bars, dongles, and broken keyboards, and I'm a little afraid to get a new one. I also use an Apple Thunderbolt display, and although I know the pixel density isn't as good as a lot of newer monitors, the build quality and finish of them is second to none.
Here is a list of the gear in my office—
Apple MacBook Pro (Mid 2014 15")
Apple Thunderbolt Display
Sonos Play 5 (Pair) / Sonos Sub and Bose Companion 5
Master & Dynamics MH40
Synology Diskstation (8TB)
iPhone X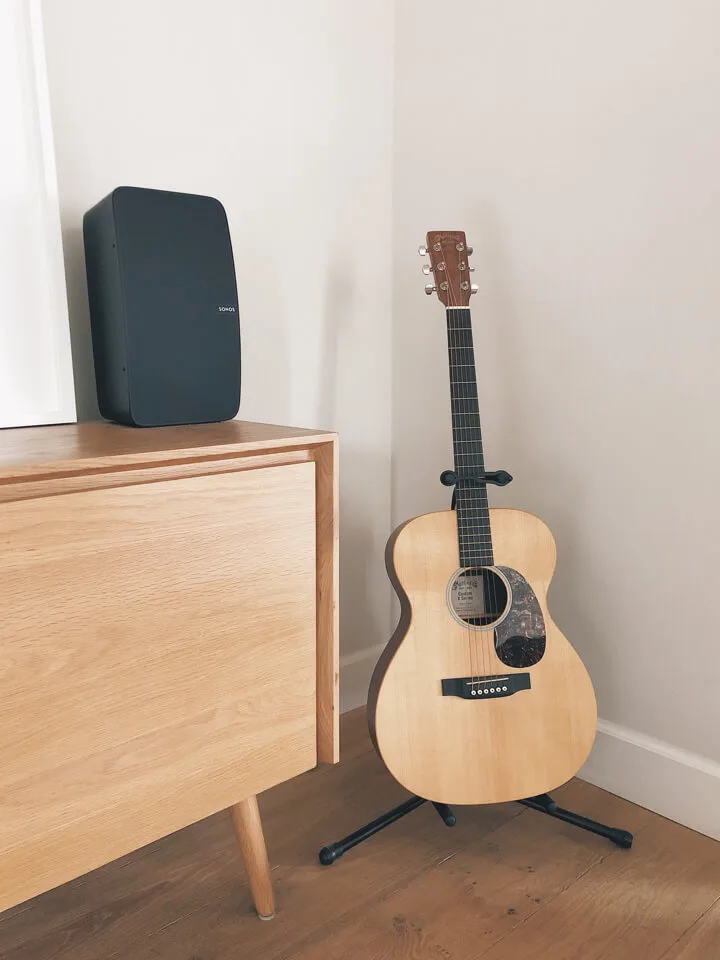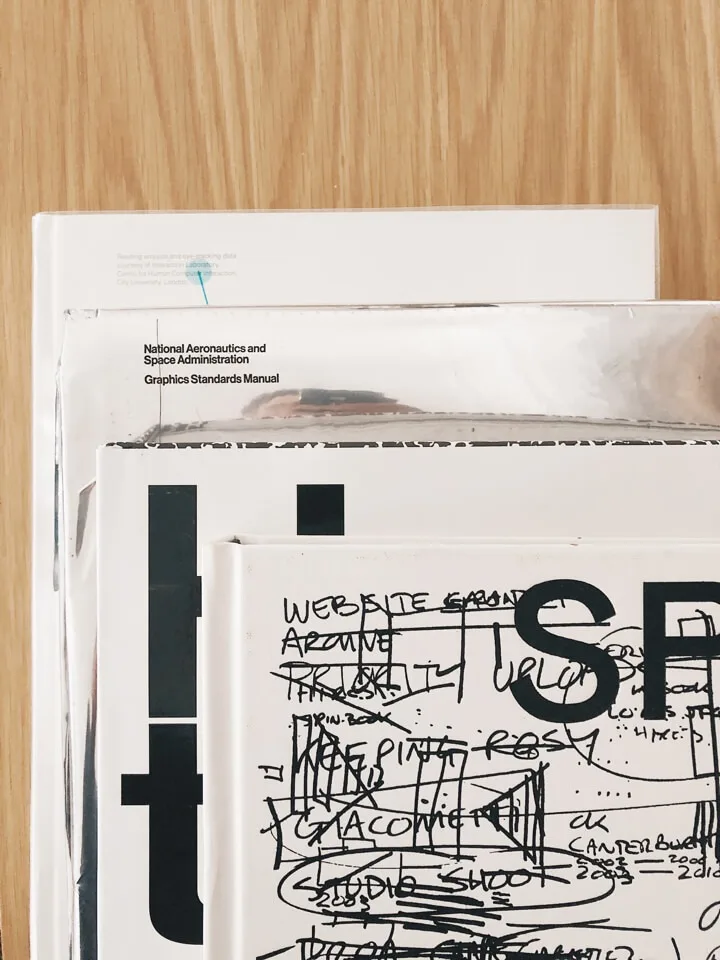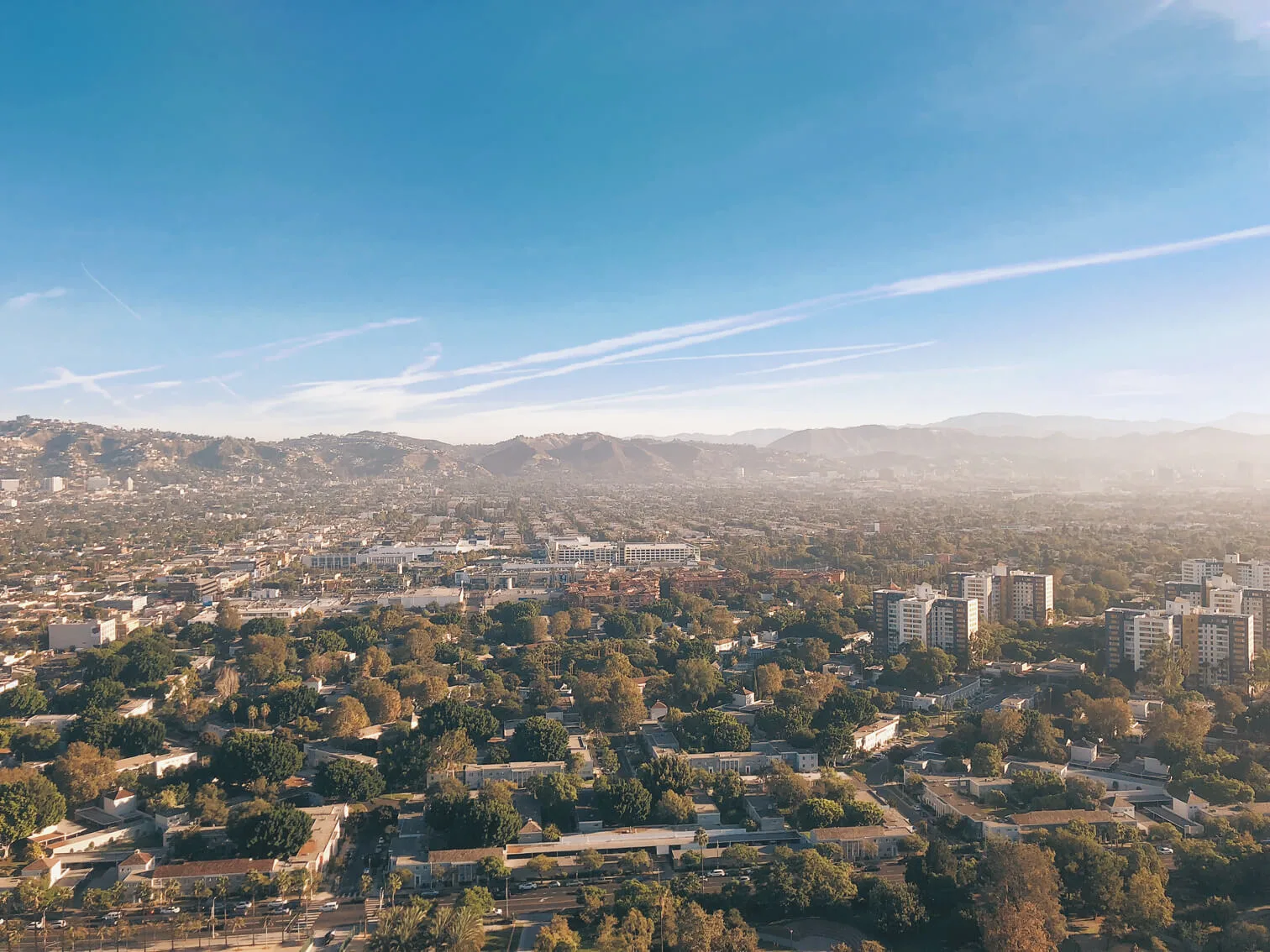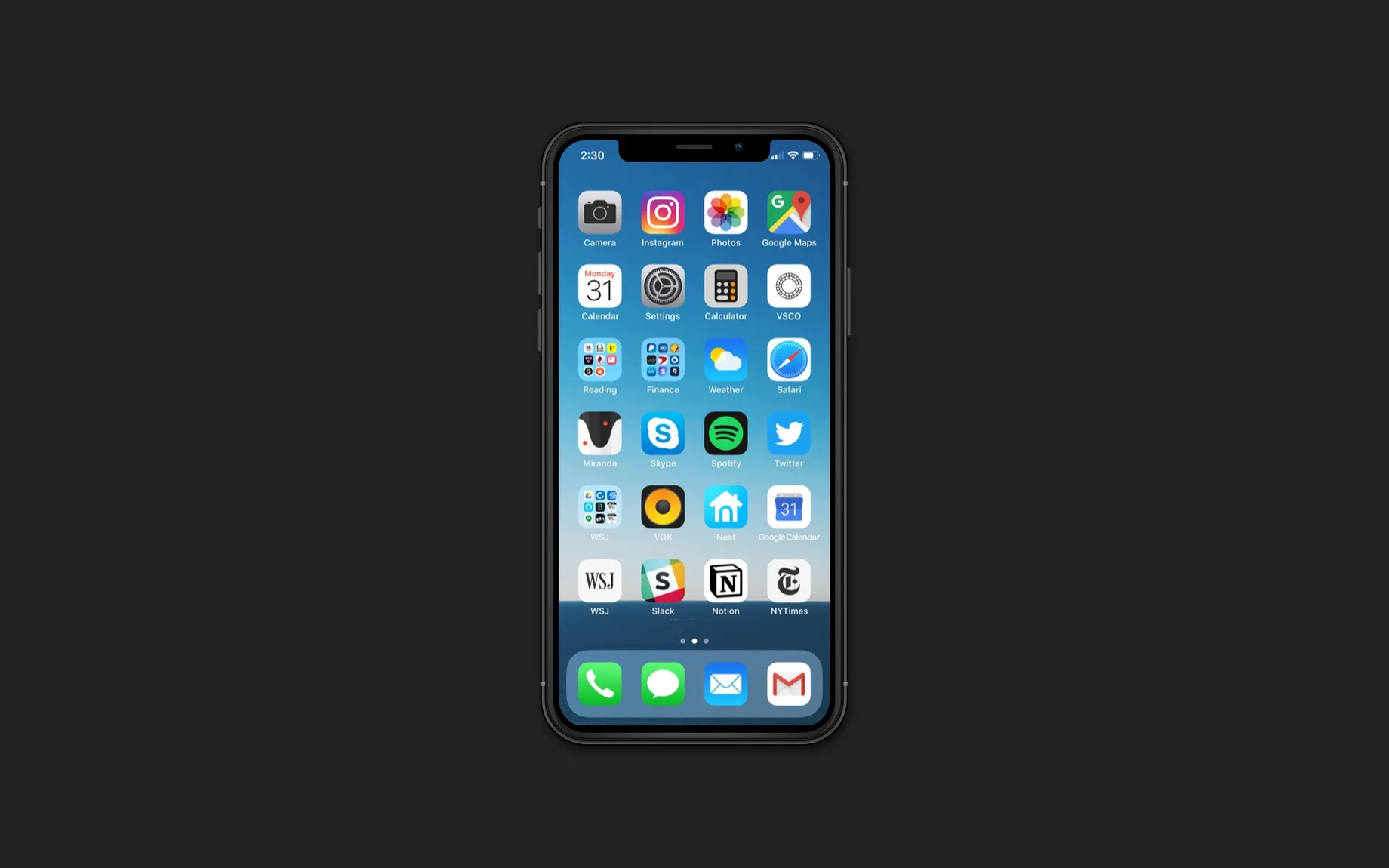 Where do you go to get inspired?
At the beginning of my career, I'd systematically look at design sites and blogs and be very much aware of what work my peers were creating. This was one part inspiration, and one part research for the design publications I produced (Process Journal and MADE). In recent years though, I've really unplugged from actively seeking out inspiration, and let it come more passively.
I've made a conscious effort to focus on the task at hand when sitting at my desk, rather than cruising around different sites, or social media. This has actually had a really positive impact, and I have become far more engaged in my work. The inspiration is still there, it just comes from different sources, it may be a book, something I see walking down the street, or a random thought I have in the shower. I'm a fanatical list-maker, so I tend to record them on my phone whenever inspiration strikes.
One site that I have always admired though, is the Klim Type Foundry Blog. It features work that uses Klim typefaces and provides a great insight into their process.
What product have you recently seen that made you think this is great design?
I've been really impressed with Sonos products recently, in particular, the new Sonos Amp. In a market that is crowded with ugly and difficult-to-use hardware, the Sonos Amp is striking in its simplicity, but also very powerful with the aid of modern technologies and software.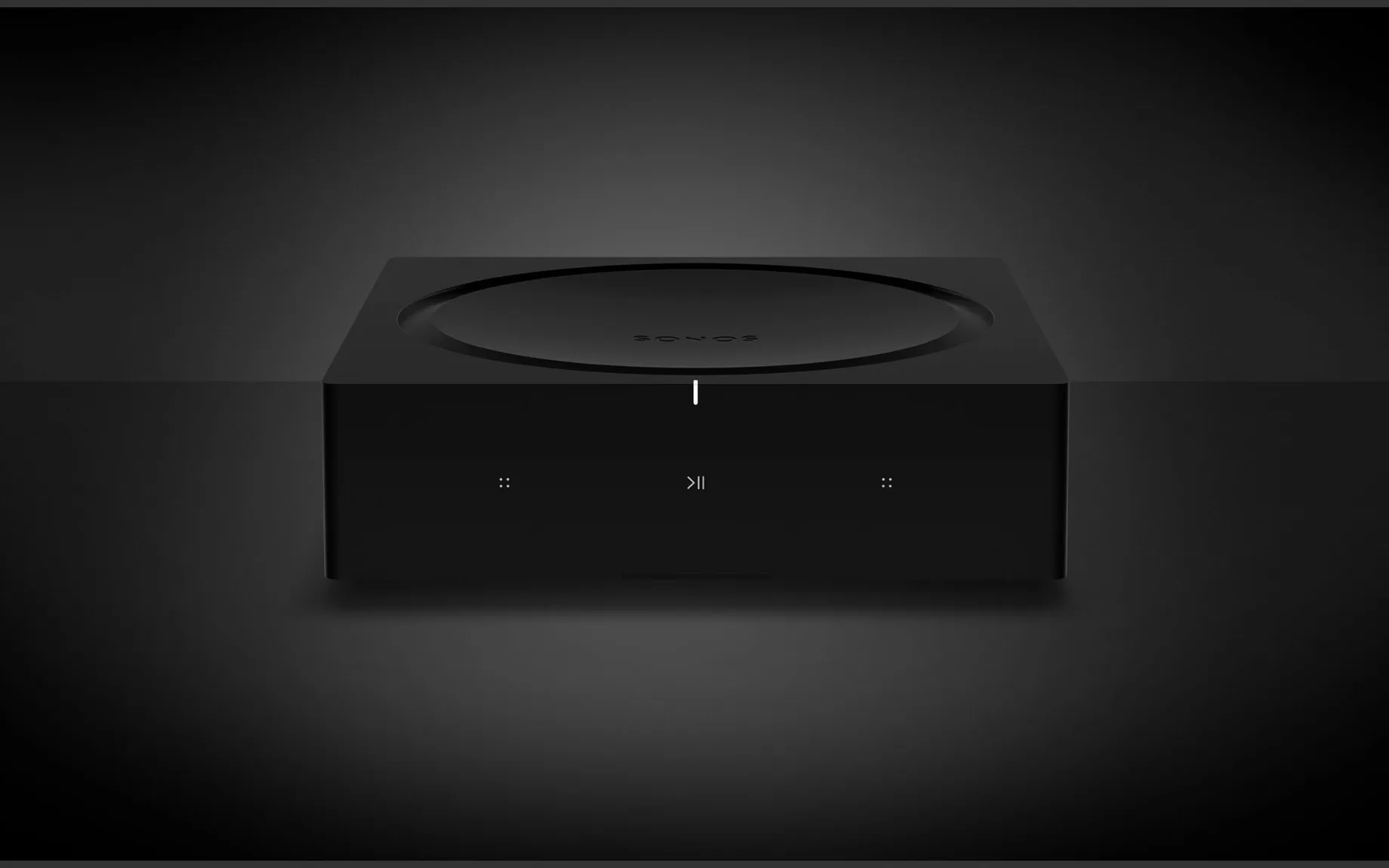 As far as digital products go, I love the App Wander. It's a really simple app that tells you the time in different locations around the world. It's designed beautifully, and I use it constantly for meetings and connecting with family in Australia. Also made by fellow Australians!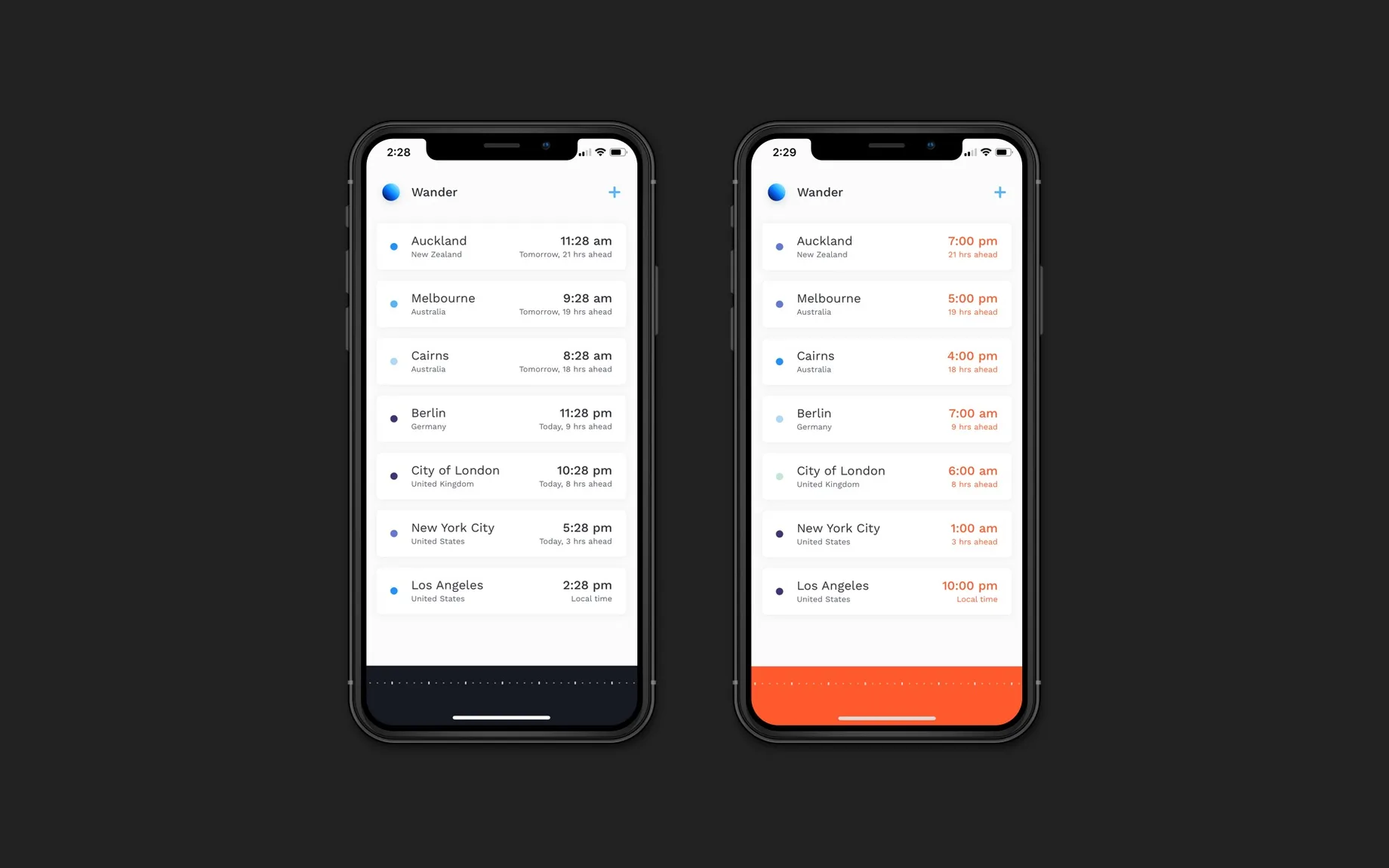 What pieces of work are you most proud of?
Recently, it would have to be my work on the WSJ Video Identity. It was a really unique project for me, as I haven't done a lot of work in motion. The aim of the project was to create a visual language, through typography, color, and animation, for all video produced by The Wall Street Journal. It was an interesting challenge as the tone of video varies so much, from hard-hitting news to documentary series, to light-hearted technology reviews. I learned a lot from this project and from the diverse team of journalists, video editors, and designers. Many of the people on this project I admire greatly but don't usually have the opportunity to work and collaborate with them.
I think this project has been especially rewarding, as I've seen the work adopted by video journalists and producers from around the world and used in videos that are viewed by millions of people. Seeing how the design language has been used, and how it has evolved has been fascinating and I think it will only get better over time.
The project has also been extensively documented in a bespoke platform called 'Blueprint', which had a really fun product design component.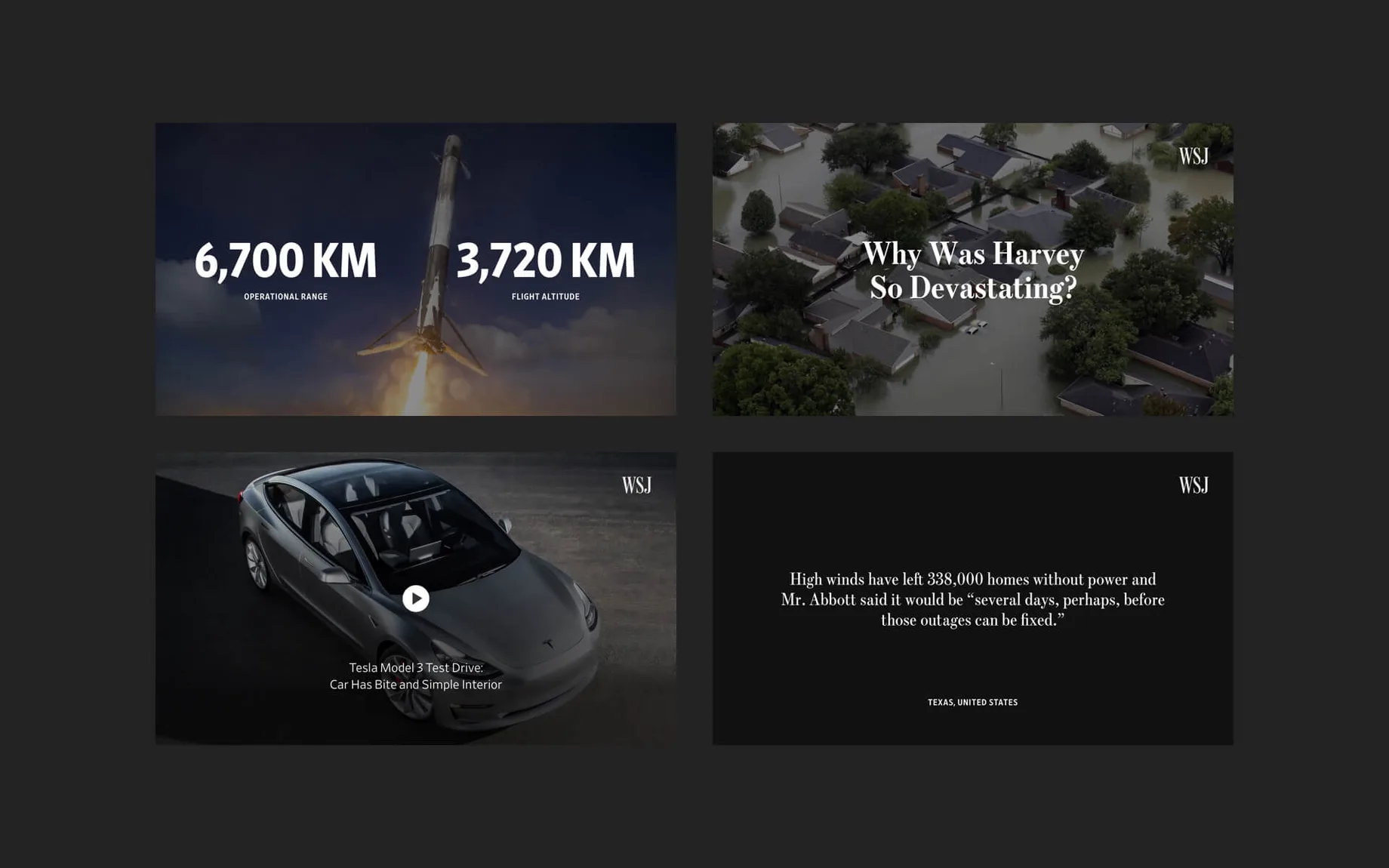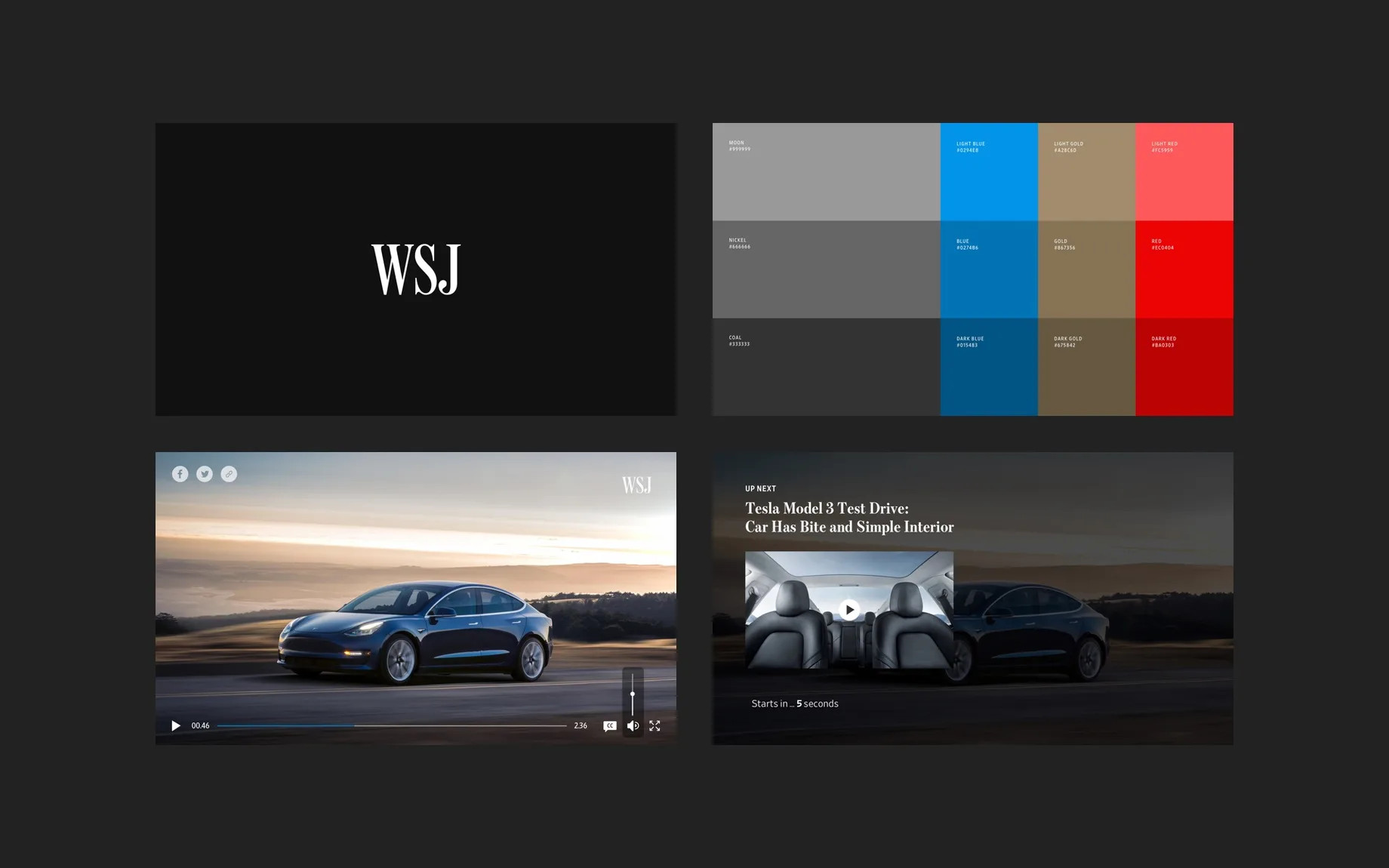 What design challenges do you face at your company?
I think the biggest challenge we face is educating folks on the value of investing in design. I don't think this is a problem that is unique to us either, in my experience it is a challenge that almost every designer will face at one time or another. Sometimes it can be a difficult one to overcome, whether you're working with clients, stakeholders or other teams within the business, but I've always found that patience and leading by example is the most compelling way to 'convince' people.
What music do you listen to whilst designing?
Any advice for ambitious designers?
There is so much 'advice' out there in Medium posts, newsletters, social media, etc. It's exhausting and overwhelming. It can be difficult and time-consuming to wade through this and extract meaningful value. My advice would be to ignore the noise, work hard and focus on what matters. Everyone's path is completely different, and it doesn't matter what anyone else is doing. And don't take yourself too seriously (I tend to do this from time to time).
Anything you want to promote or plug?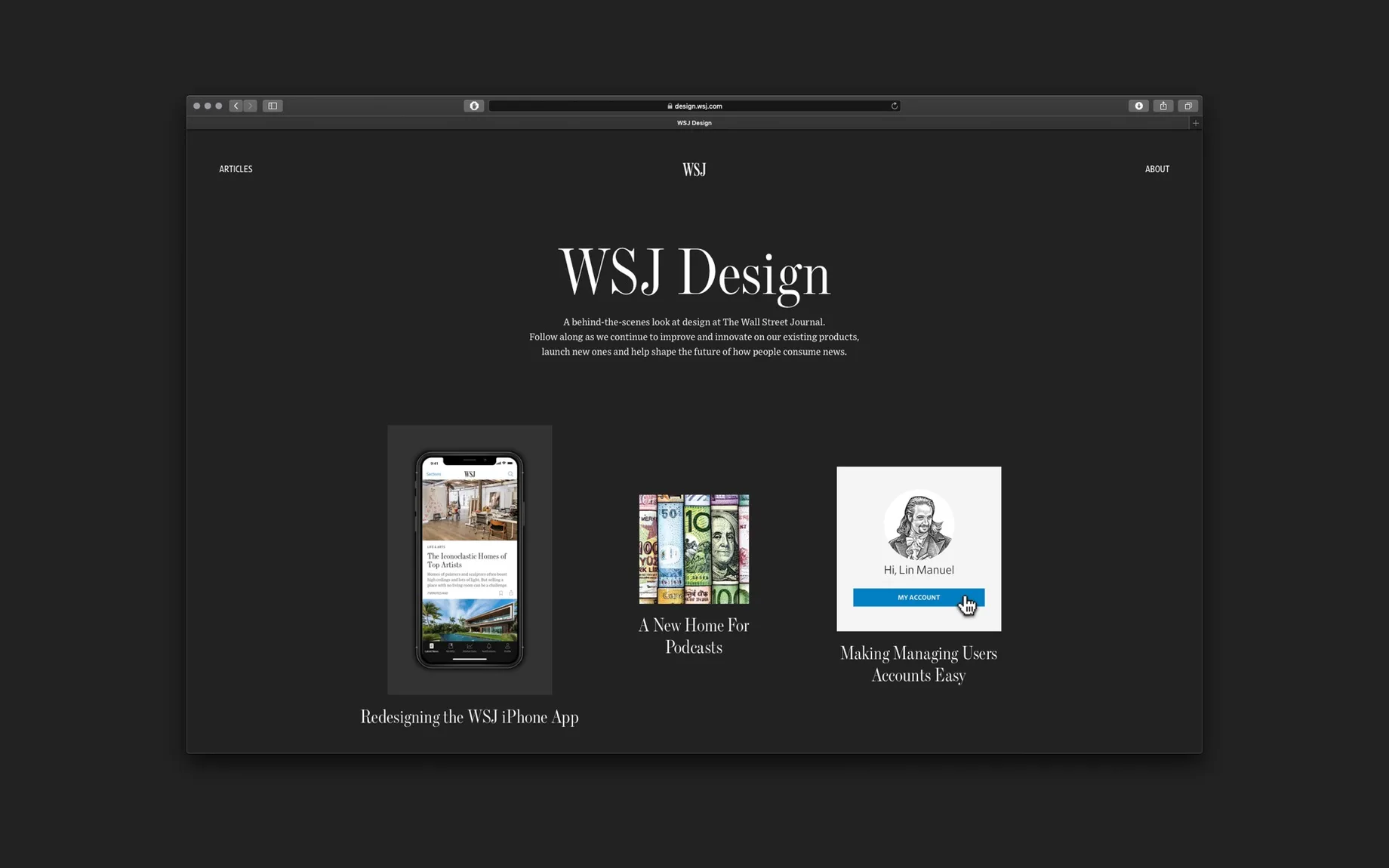 We just launched a new site for the design team at The Wall Street Journal. I'm really proud to have played a part in this, and I'm humbled by the talented folks I work with on a daily basis. Check it out at design.wsj.com
You can also find me at @twandco or thomaswilliams.co. Thanks for reading!