What led you into design?
My father started his own business as a graphic designer in 1985. That was the year I was born. By 2002, the small office had grown into a design company with 25 employees, big clients and 3 offices (Berlin, Magdeburg and Paderborn). I grew up with design, communication, and typography.
For a while I also worked for the company, but at some point I realized that I wanted to go my own way. It took me a really long time before I allowed myself to do that and set myself free. I already had the desire to go into teaching in the field of design during my studies, and fortunately that's where it led me.
Today I'm very happy, my job is very varied and connects me with great people worldwide. I love that!
What does a typical day look like?
I have a relatively long breakfast and almost always listen to a non-fiction audiobook. I am most interested in philosophy and history. Some audiobooks I have listened to a dozen times, especially those about the development of ancient philosophy. The subject has totally hooked me. I have my office here in the flat. I start the computer around 8am and for the first few hours of the day I focus on a task that requires great concentration. I usually check mails only after 11 o'clock. For me, proactivity is very important and in the morning I try to do only what will lead me to my goals in the long run. After that, I devote myself to the mails before it's time for lunch around 12:30.
I go out to eat pretty much every day, preferably Asian, I live here in Paderborn in a very nice neighbourhood with lots of restaurants. In the afternoons I typically work on the tasks that are urgent, or I do research and often work intuitively. Most of the time, I have some conversations via video chat in my calendar. I exchange ideas with great people frequently and intensively. At least once a week, I also go for a walk in the woods with my close friend Patrik. He's also a Creative Coder, and we've been with each other for years and know our projects very well.
I usually finish work around 5pm, but sometimes I have a community meetup in the evening. Then I meet my patrons and students on Discord in video chat. Overall, my day is very varied, I can arrange everything freely, and I really enjoy that.
What's your workstation setup?
Where do you go to get inspired?
I love to deal with philosophy and that is certainly my biggest source of inspiration. I like to think about questions about life. How can we face uncertainties? What should we teach young people to prepare them for the future? How can we deal appropriately with technology? I am very grateful that I am able to deal with these things. In addition, I find conversations with a wide variety of people very inspiring.
What product have you recently seen that made you think this is great design?
I think the Rasperry Pi is a wonderful product. It's a small single-board computer that's very cheap, and you can theoretically use it as a fully functional workstation. Aesthetically it's uninteresting, but as a computer it has huge potential, especially for countries where not everyone can afford a MacBook Pro.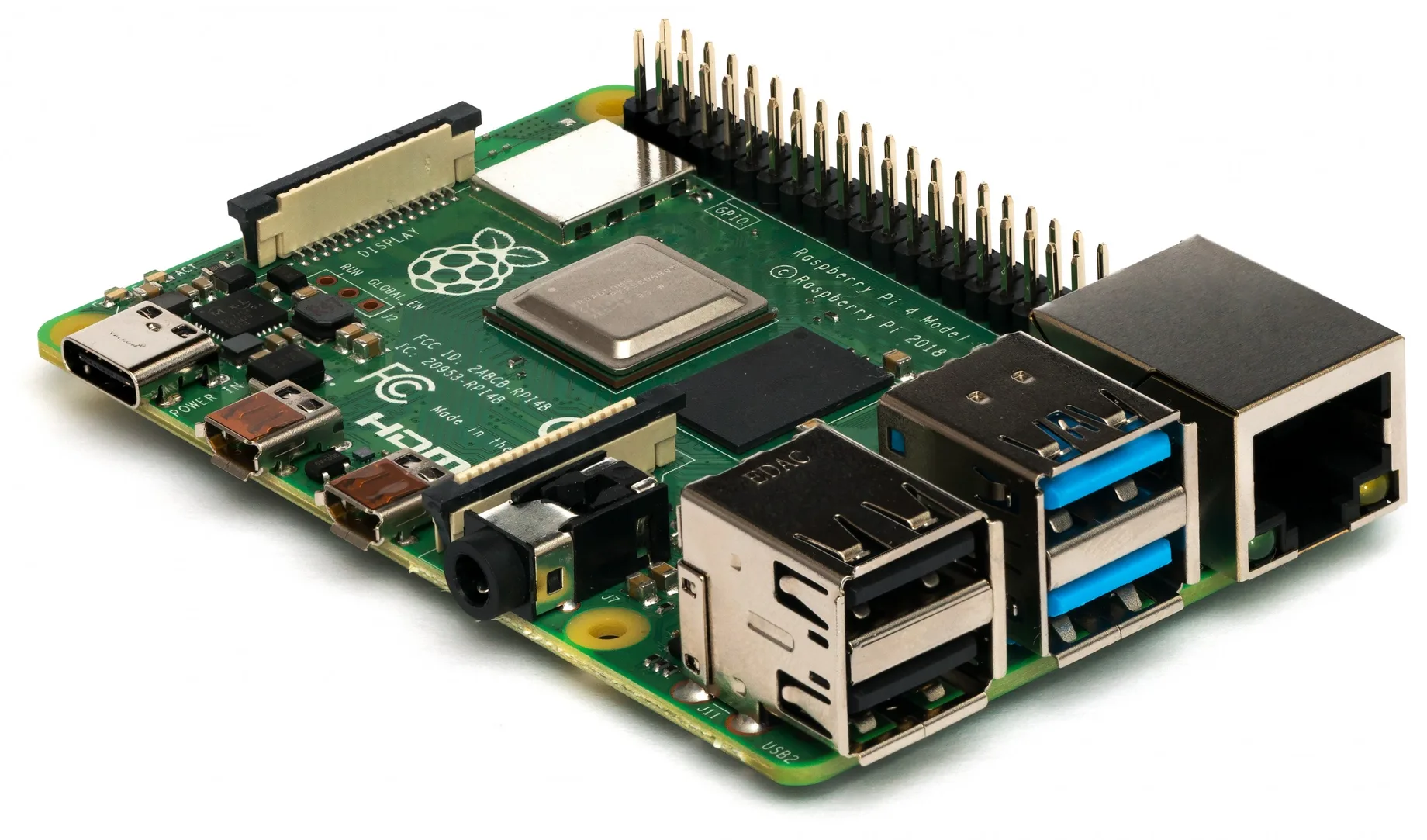 Another product I love is Processing, an open source programming language for creative coding that I use in my teaching. The community around Processing is huge, and the language has had a huge impact on the way programming is used in the arts.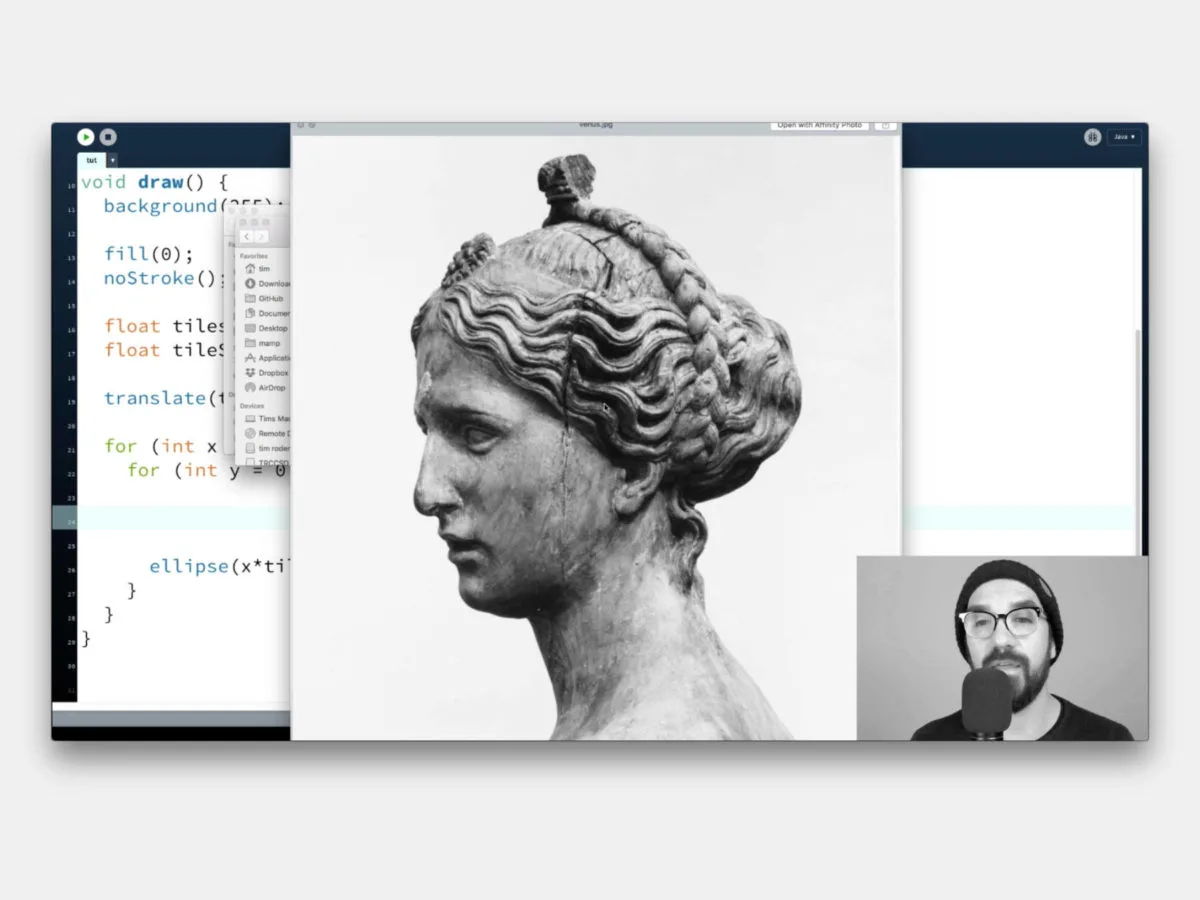 What pieces of work are you most proud of?
I am proud of the learning platform I built with the help of my Patreon community. This is by far the biggest project of my life and confronts me with exciting challenges every day.
What design challenges do you face at your company?
When you develop an e-learning platform, you need a well-designed structure that doesn't change as much as possible, and you also need intelligent user navigation. It is perhaps a bit like building a public building that has many departments and for which you require a well-designed orientation system.
I find this challenge totally exciting, and I have the feeling that there is still a lot for me to learn. Structuring my content in such a way that my students can find their way around easily. That makes me happy.
What music do you listen to whilst designing?
Any advice for ambitious designers?
Your own life is the most important design project you will ever work on.
Anything you want to promote or plug?
Join the club - we're super friendly! https://timrodenbroeker.de/