What led you into design?
I always knew I wanted to get into design for as long as I can remember, even before I really knew what it entailed. I could draw pretty well from a young age and the idea of being creative as a job seemed like a dream.
As a teenager I was heavily into BMX, skateboarding and punk rock which led to becoming somewhat obsessed with photography. At first taking it was photos of bands and my friends riding or skating, but then it led to getting small jobs taking photos, learning photoshop and then subsequently learning to code Myspace sites for bands.
I studied Industrial Product Design & Furniture Design at university and after that I fell into a job at a small agency designing and coding websites. From there I just wanted to broaden my skills and ended up at a variety of places from small shops producing print and brand identities, to large agencies creating experiential design at a global level. But my niche was always in digital design. It's where I feel the most comfortable.
What does a typical day look like?
A typical day for me has changed vastly since the pandemic. I have been through many changes in my life from remote office culture, to changing jobs and also becoming a father. For me the most important thing as a design leader is balancing my time. 
The balance is between personal time, meetings (of which I have plenty during the day), and then actually understanding where teams are at with a given project, how to elevate the work and how I can enable teams to move forward and not become blocked. That may be a critique or individual feedback on a project, or having relevant conversations in order to clear the way for the work.
Currently I wake up around 6 - 7am and hang out with my twin boys (they just turned 15 months), get coffee and take our french bulldog Ace for a walk. By around 9am I am looking at my calendar and prioritising work, meetings and figuring out if I need to talk to anyone specifically to enable a certain piece of work to happen from a creative standpoint. I'll set 1:1 meetings with design leads and creative directors as well as horizontal partners based on what I know I have coming up within the next day or two.
I like to try and go heavy on the meetings in the morning so hopefully things taper off in the afternoon and I can either catch up on actual design work, get inspired or create time for any conversations that I may need to have that have arisen during the day to set myself up for the next day.
I finish work around 5:30 - 6pm and have family dinner, and then put the boys to bed.
After that I try to keep up on some personal hobbies like taking a trip to my workshop where I build vintage motorcycles. I also like to ride bicycles of all types, and occasionally do some personal work, but sometimes it's so nice to keep low key and stay in to hang out with my wife, some wine and a movie.
What's your workstation setup?
My workplace varies and I spend some of my time at home in Clinton Hill, Brooklyn and some of my time at my workplace's office in Dumbo, Brooklyn.
Where do you go to get inspired?
Inspiration for me comes from many places, and not always from within web design or graphic design. I love architecture, furniture design, automotive design and engineering so I take a lot of inspiration from those fields. My wife Elena Miska (who is also a designer) and I have a pretty good library of books and resources pointing to the history of many modern design paradigms and I love to reference design from the 1920s to 1960s when looking for inspiration. Massimo Vignelli and Dieter Rams are some favourites of mine.
A friend of mine, Andre do Amaral, started an awesome web app that I see more and more people using called savee.it which I find a lot of broad inspiration on. I would encourage anyone looking for a community of designers to check it out.
A big hobby of mine is rebuilding and riding vintage motorcycles and I do find a lot of inspiration in going to the garage to get some time to myself, putting some music on and fixing something. It's a nice place for me to get away from my day to day and focus on something different.
Lastly it is hard to not be inspired by the vibe of a city like New York, and I feel very lucky to live here and be in the thick of things.
What product have you recently seen that made you think this is great design?
I think a couple stand out to me because they have made my life easier or better in some small way.
First for me would be the Apple noise cancelling Airpods. It's a lot of tech in a small product and has meant that my journeys on the subway are much more relaxing. I can drown out the noise of the city and listen to music or a podcast without having the volume extremely loud. They really allow me to zone out.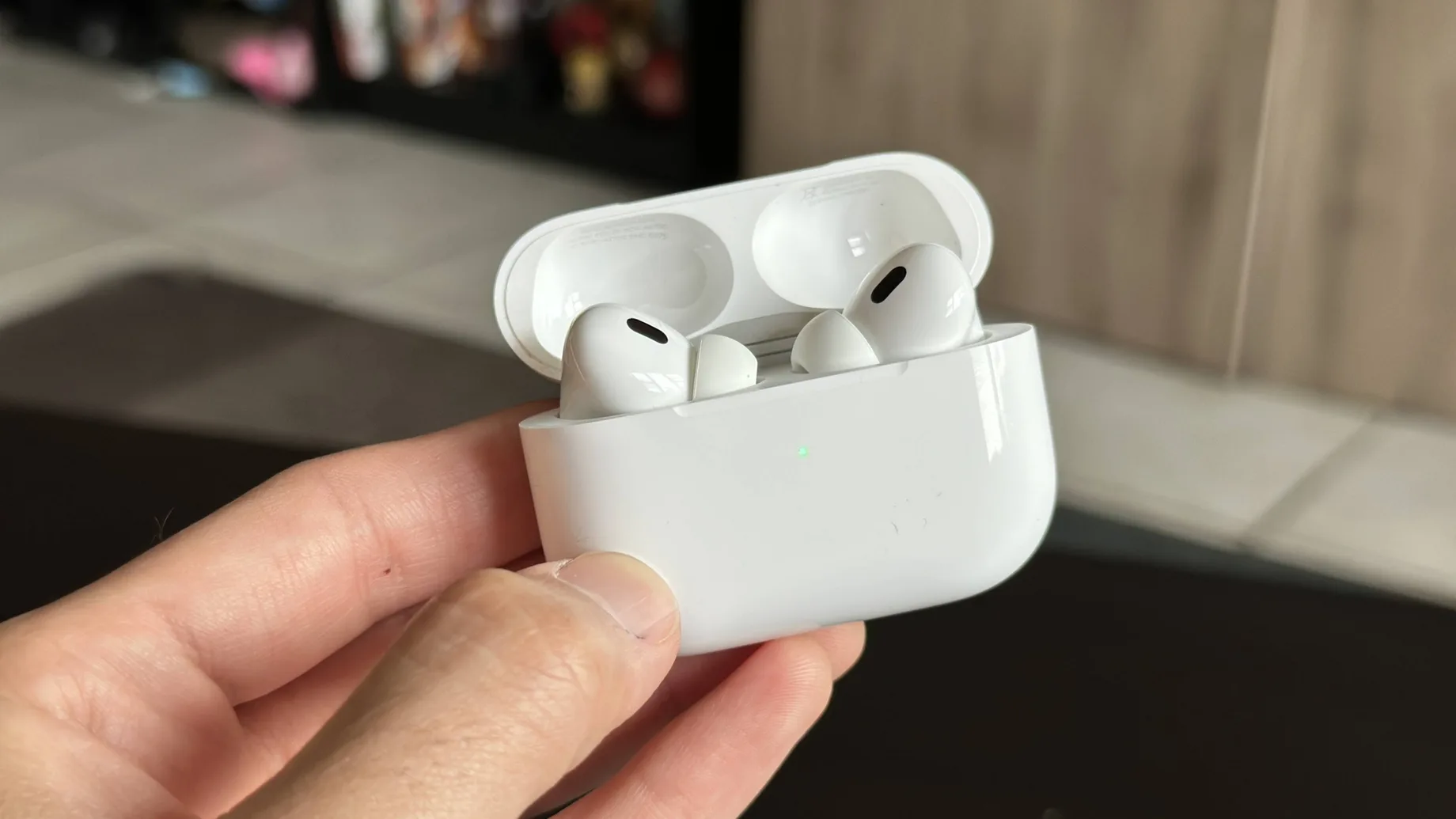 Second for me is an oldie but a goodie. I recently jumped on the bandwagon and got a cordless Dyson vacuum, and it's been such a game changer. It's well designed, well thought out and the charging port means that it's always ready to go. Plus having no wires means that we don't have to go through our apartment searching for an outlet that actually works. Dyson have really made it very easy and efficient to clean up!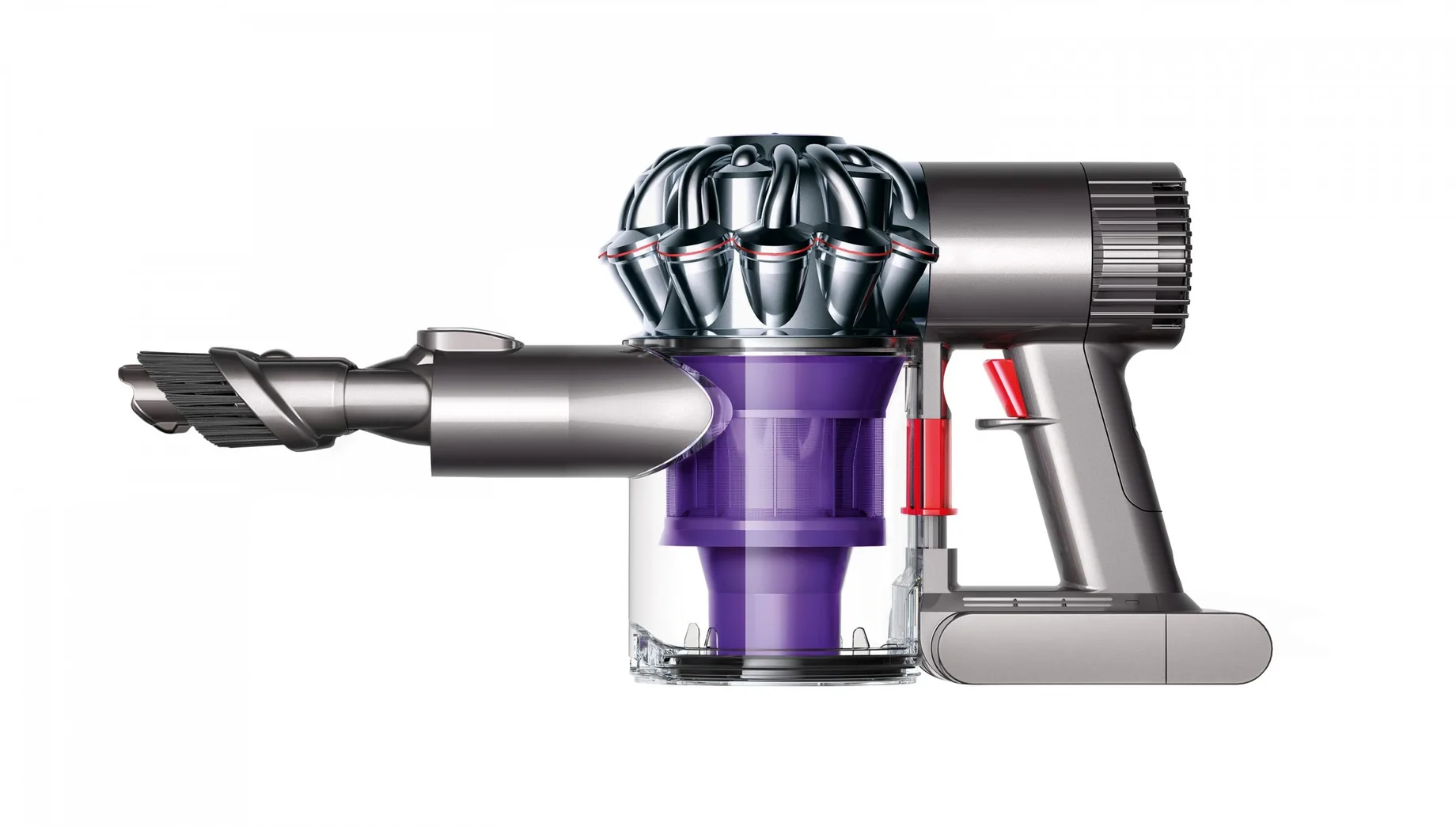 What pieces of work are you most proud of?
I haven't really got a specific piece of work but I am proud of what I was able to achieve during my tenure at Squarespace. I went into the company at a very exciting time with a lot of growth, some great creatives and the company had a good amount of budget and flexibility to make awesome work. The team was small and nimble when I started and we all got to work on a broad range of work, from affecting the product itself and how we wanted to set up our users for success, to campaign work for Superbowl spots and also a brand identity refresh. I would like to think that I was able to help add a lot to Squarespace from a creative point of view and am very proud of not only the work that the team and I made together, but also the culture that we had together. I also made some lifelong friends there and for that I am thankful.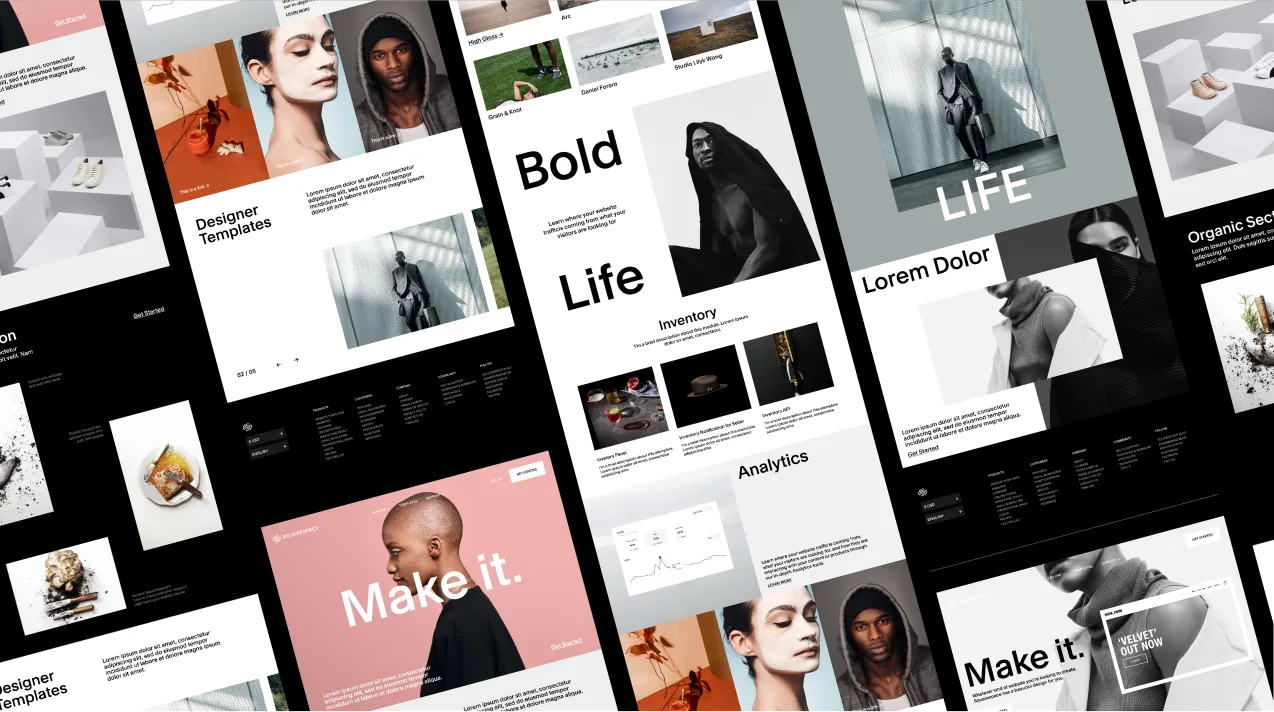 What design challenges do you face at your company?
I feel that many companies currently face the same issue, and that is how to function and create a culture remotely. I thrive off of being in an office with my peers, getting inspired from them and hashing out problems together on 'the back of a napkin'. I find it personally very challenging to find the same kind of spark over zoom calls and meetings, and I would love to find a way to fix that for myself.
What music do you listen to whilst designing?
Any advice for ambitious designers?
Most of all be yourself, be inquisitive and stay kind. Young designers particularly can be very competitive with one another, but as you grow in your career, you'll realise how small our industry is, even globally. It's crazy how often a name of a former colleague or friend comes up when in conversations with other creatives in the design industry, whether that's hiring, looking for jobs or just socialising. Don't burn those bridges, as you may come to rely on them.
Anything you want to promote or plug?
My website tomsears.me is where you can see some of my selected work. My wife Elena has a design studio, Miska Studio where we occasionally collaborate on projects. You can go check out my Savee.it to see the kind of things I save for inspiration. I have a Behance, and then lastly Instagram, although it tends to be mainly motorcycle related.