What led you into design?
When I try to think about the beginning, I realize that it was something that I always liked without really knowing what it was. As a child, I usually collect stickers and figurines. Every time I travelled to Buenos Aires, I told my fathers that I wanted to create the huge and luminous signs that I was seeing.
The first approach I had with design was a long time ago, when I was 17 in my natal town. I worked as a peasant. They made me do a telephone book (worst work ever).
I diagrammed the whole guide, I put the advertisements of the sponsors and even so I signed up for design. Although the work was not good, I got to know Illustrator and Photoshop and had a first contact with the discipline.
What does a typical day look like?
Since the COVID pandemic, I work from home. So I get up, make breakfast, turn on the computer, choose what music to listen to (I cannot conceive starting the day without music), check emails, arranges the day's work and start designing. 
As Un Barco is a studio that develops different types of work, every day is different. I really enjoy that, and also the processes. When starting a project, I really like to get out of the computer and sketch on paper. I think that first step is super important, and it really helps me find a concept. My sketches are mostly lines and annotations. In my free time I like to go swimming, it helps me clear my mind and relax after a day of a lot of computing. Also, cooking is something I do a lot.
What's your workstation setup?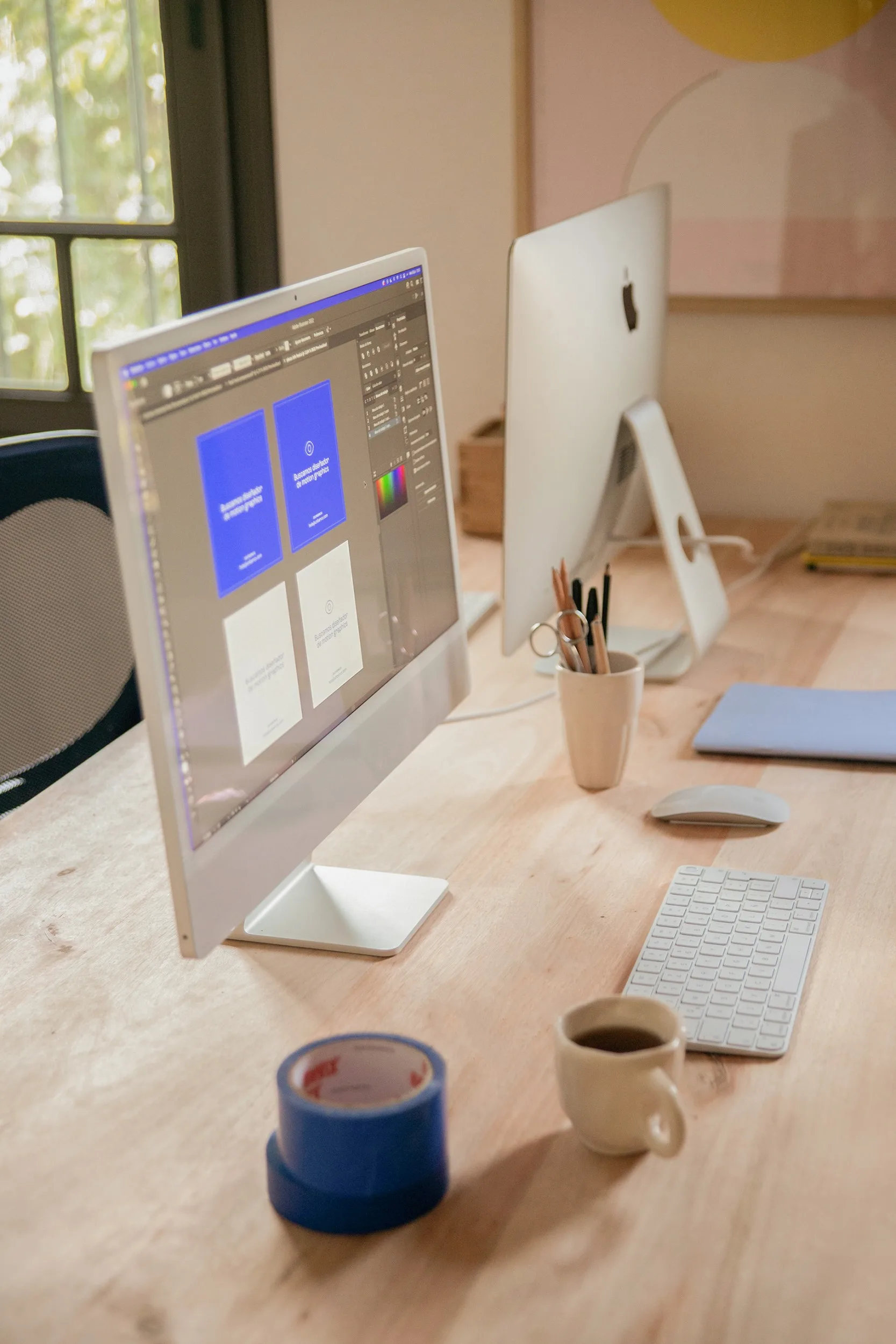 Where do you go to get inspired?
I believe inspiration is an exercise. I really love to see other studios designs and try to understand how and what were they thinking, how they were conceived. Also, seeing photographs and films of directors that I like is a great source of inspiration, as is going to music recitals.
In the last few years, Un Barco began to develop gastronomic projects. So going out to restaurants became an inspiring activity. I am very observant when I go to a place, I see the signage of the spaces, the posters, the typographies, and the materials, how things are designed.
Travelling is also a thing that inspires me a lot, learning about other cultures. Getting out of the day-to-day environment opens anyone mind. And without any doubt fishing inspires me a lot, that's is one of the things I enjoy doing the most, and I recently designed a series of illustrations related to fly-fishing.
What product have you recently seen that made you think this is great design?
The cup where I drink coffee every day, designed by my friend Nina :)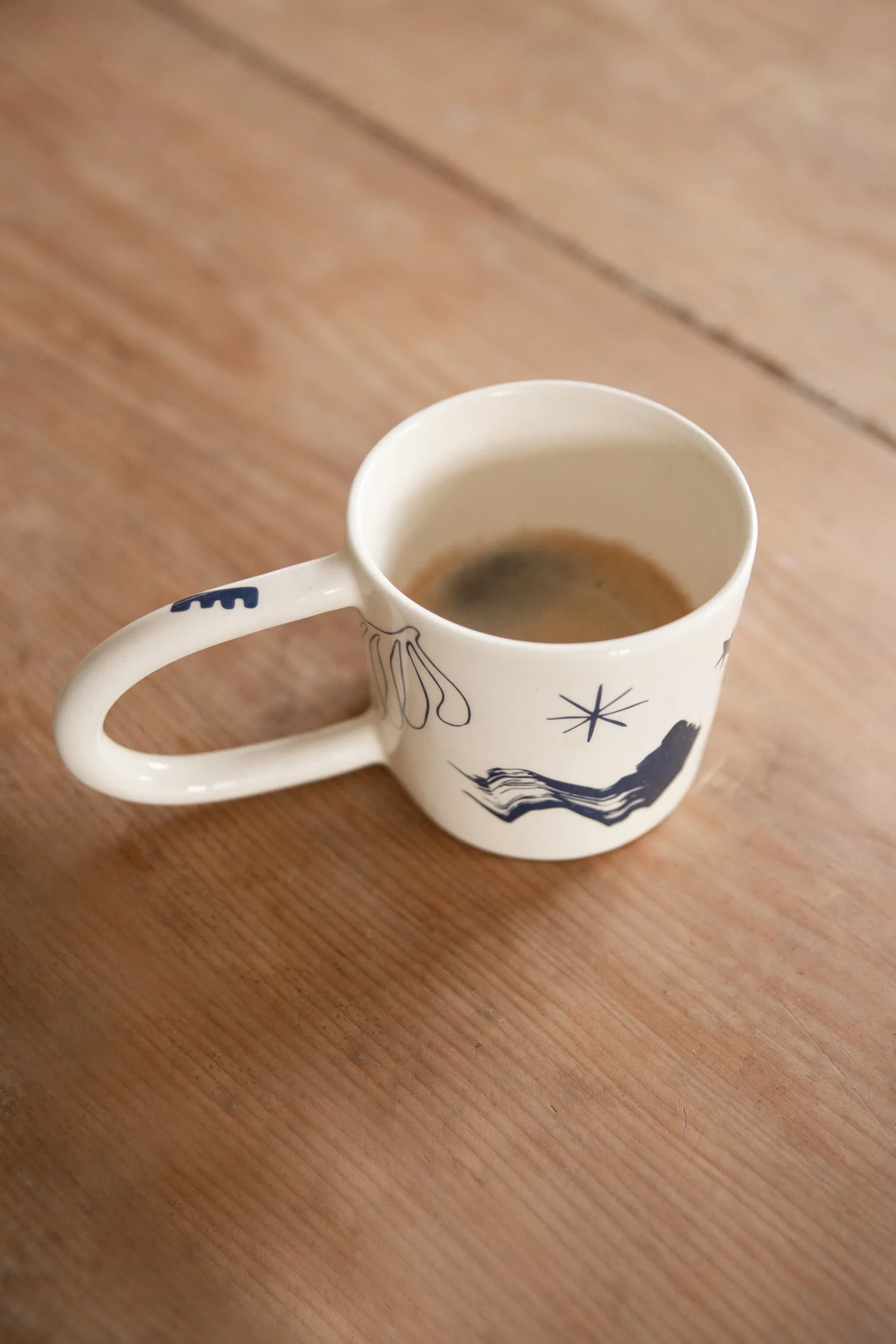 What pieces of work are you most proud of?
What design challenges do you face at your company?
I think that definitely, both Jose and I would like the studio to grow, and expand the number of creatives that work in Un Barco. We believe that this would allow us to work better on each project, because we would rely on certain tasks being carried out by other people. Today, in addition to designing, we take care of all the tasks that have to be done of any kind, including administrative, and sometimes we feel overwhelmed.
What music do you listen to whilst designing?
Any advice for ambitious designers?
I think it is important to enjoy each project, and try not to skip any step. Investigate, sketch, try different paths, do not stay with the first idea.
Anything you want to promote or plug?
Website: www.unbarco.com Instagram: @unbarco.estudio