What led you into design?
I was a designer by chance before I became one by choice.
I was born in the USSR and raised in Ukraine. Growing up I didn't know what I want to become. I studied finance, but I dropped out in my early twenties. I had a number of odd jobs here and there, before joining a startup as a content moderator. I don't remember what that job encompassed (apart from illegally employing students for 400$/month), but that's where I opened Photoshop for the first time.
At first I stuck to it because I knew no other practical skills, but later on I learned to appreciate design's complexity and impact.
What does a typical day look like?
With the pandemic a few things in my routine changed.
Because I work from a home office in Berlin, and because I work with the US-based team, I have the luxury of sleeping in. I wake up around 8:30am, read a book and drink a coffee.
I start a workday by reviewing my tasks and setting a goal for the day. I have a late breakfast, and focused design time before meetings with the US begin.
I spend my evenings cooking a meal with my partner and unwinding: watching a TV show, playing a video game, learning to play guitar, or reading. In 2020 I fell in love with a good non-competitive hobby.
What's your workstation setup?
Where do you go to get inspired?
To be able to find beauty in simple things is a gift, but also a skill that requires a lot of self-awareness and presence. For example, each of us exists and operates in an everyday environment that seems predictable and easy to navigate, but is also a complex ecosystem and interrelationship of things. Being aware of this interconnection as well as being a part of it is hard work, but it has capacity of bringing joy and inspiration to our everyday life.
Being outside or somewhere remote helps me gain the perspective I need.
I also draw inspiration from visual arts like painting and architecture. I like artists who work with lots of color and light, like Georgia O'Keeffe or Hyman Bloom.
Museums are a perfect spot for exploring, observing, and imitating.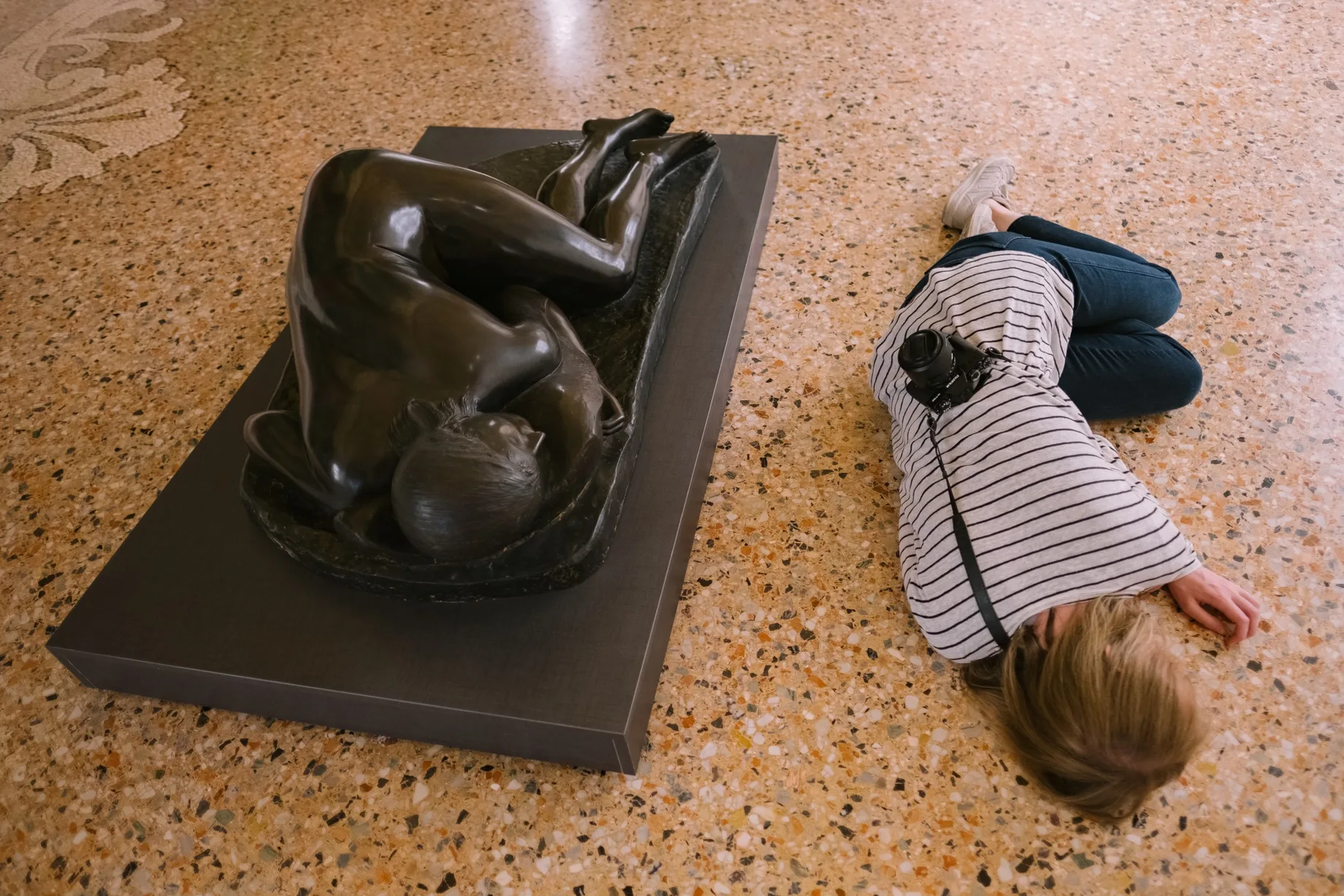 What product have you recently seen that made you think this is great design?
I like a good pair of boots that's versatile enough whether it's a hike or a date night. I appreciate an intersection of functional and beautiful, and I also explore this narrative in my work.
The pair below is my favorite Red Wings.
What pieces of work are you most proud of?
Community work is central to me as an immigrant designer with a non-traditional career path. During my time at Microsoft I helped organize FrauenLoop, a non-profit that helps immigrant women enter tech jobs. We hired two women (Kasia Rein and Henrieke Max) from the initiative for our entry-level positions in my team, and I am humbled to have had the impact from the sidelines.
I regularly contribute and design in the open with a little help from Figma Community. The community has undergone a rapid transformation in its recent years, and I'm excited to join the effort to democratize design.
Early in the pandemic I started learning 3d as a way to cope with the isolation. I often get notes from people who tell me they want to visit or live in the little 3d worlds I create. To me, as a creative who is also a human, this makes my work really worthwhile.
What design challenges do you face at your company?
Because I work with the US team from Europe, communication across timezones is the ultimate challenge. Unblocking people in a timely manner often comes with working odd hours for either of the continents. There are a few tools and techniques that help us work around this, like Loom and extra documentation, but there isn't a once-and-for-all solution.
What music do you listen to whilst designing?
Any advice for ambitious designers?
Because everyone's path is unique, this is more advice to my younger self:
- Asking questions says nothing about your expertise.
- Being humble is only useful when your teammates have empathy.
- Building allyships will help you navigate spaces that you feel you don't belong in.
- Learn your privilege, and give platform and space to people who need it more than you.
- Relax your shoulders, unclench your jaw, breathe. No one really thinks you're an impostor, they all are preoccupied with being uncovered as one themselves.
Anything you want to promote or plug?
Let me know if you want to build something together for Community ✨