What led you into design?
I drew a lot as a child and always dreamed of having a computer. When I was around 14 I injured my kidney by falling off a fence on top of which I tried to balance. Was in hospital under supervision for a month. My birthday was at the end of this period and I asked my parents to buy me a computer. They did. Computers were a pretty expensive gift for families in Russia in 2004. Don't know if my injury played any role in decision making, but from there started my way to 3ds Max and Photoshop tutorials.
What does a typical day look like?
08:00 — wake up
08:30 — quick catch up trough Google Meet with the first product team (we have developers in London, Moscow, and St. Petersburg)
09:00 — heading to the office at Canary Wharf on my Penny board and having breakfast there
09:30 — quick catch up trough Meet with the second product team
10:00 — occasional follow-ups to sync on details with project owners and developers
11:00 — some designing starts
13:00 — lunch
14:00 — occasional meetings somewhere in the middle of the day
19:00 to 20:00 — workday usually ends
20:30 — having dinner with my wife discussing the day and watching Netflix or Youtube after
00:00 — going to bed
What's your workstation setup?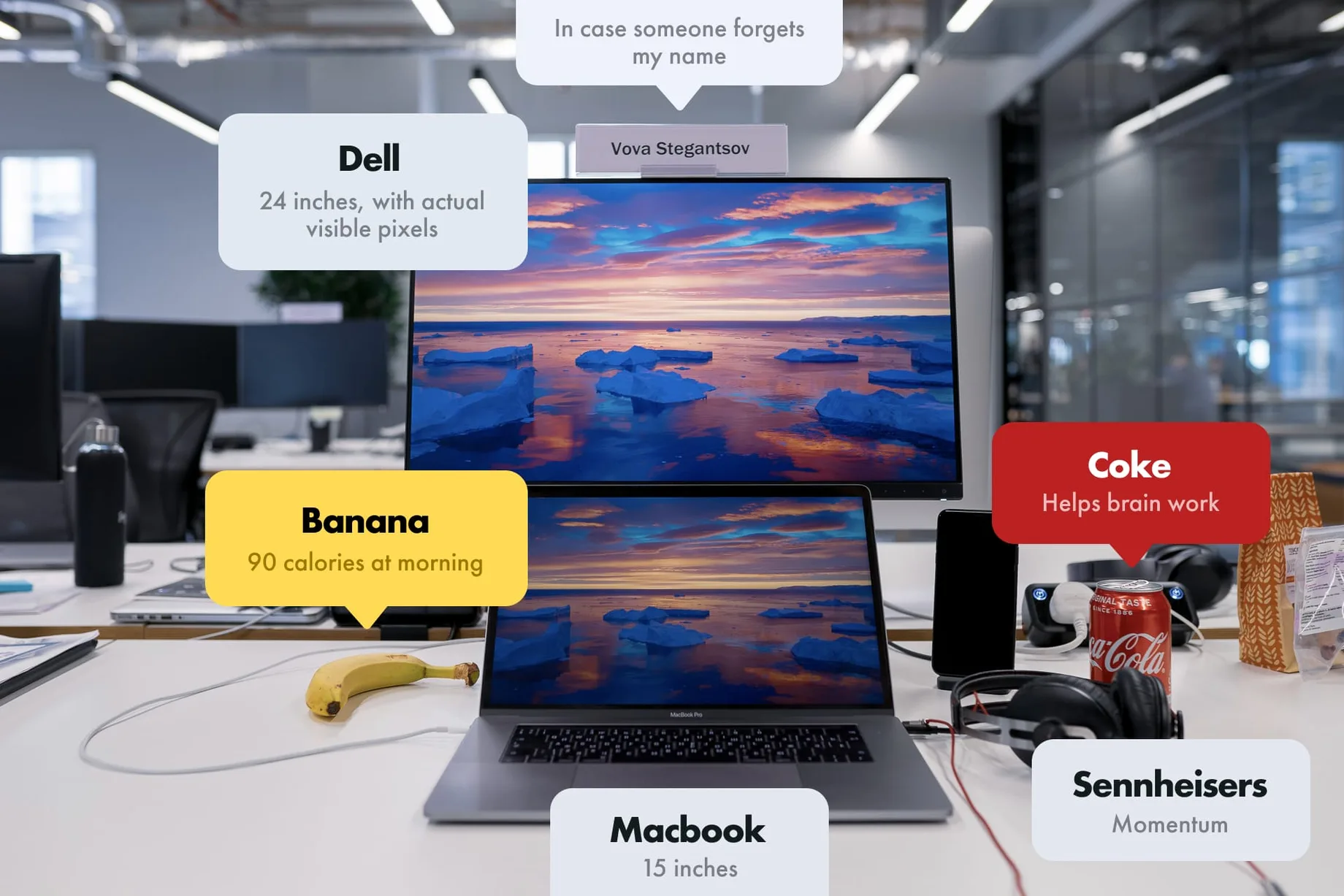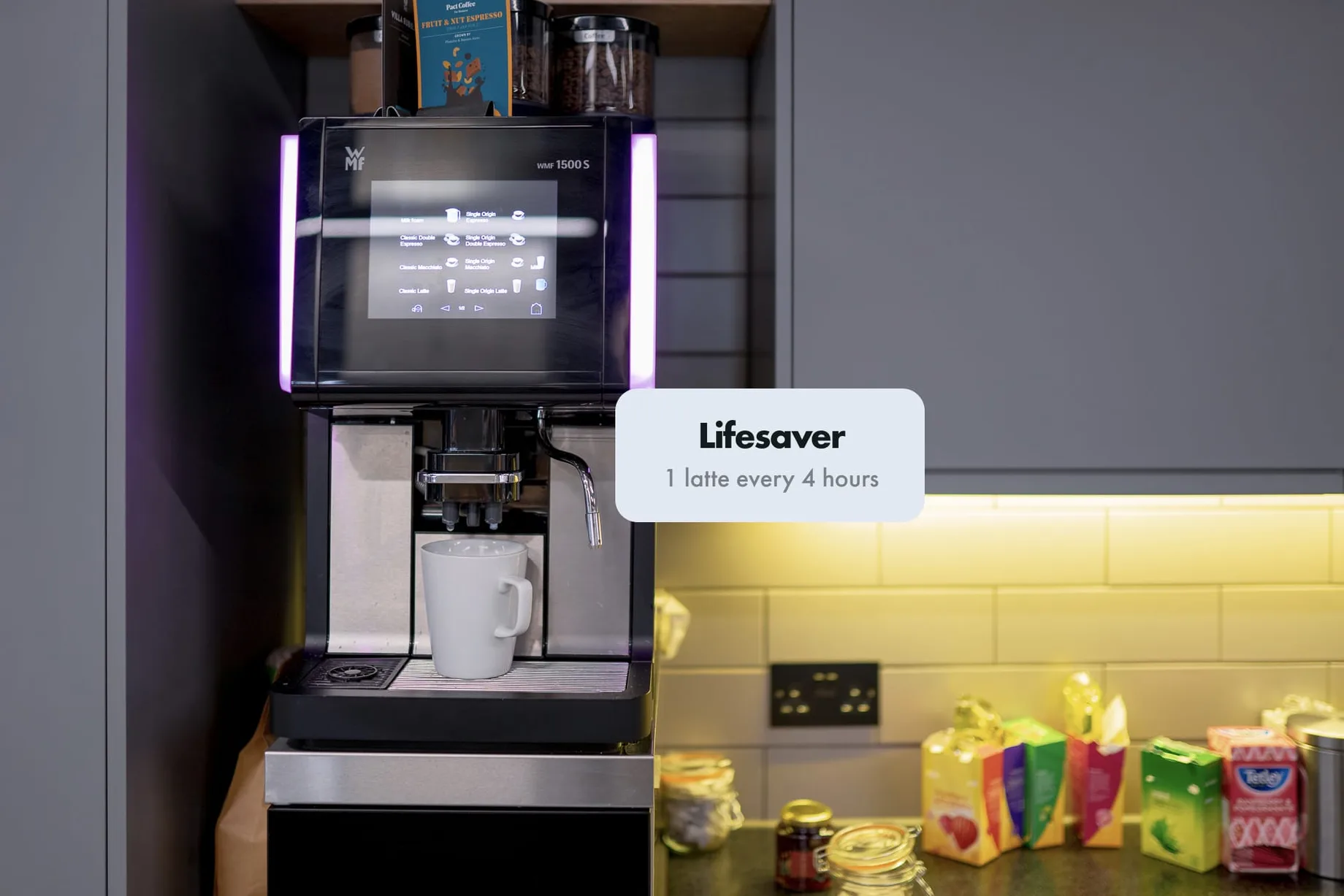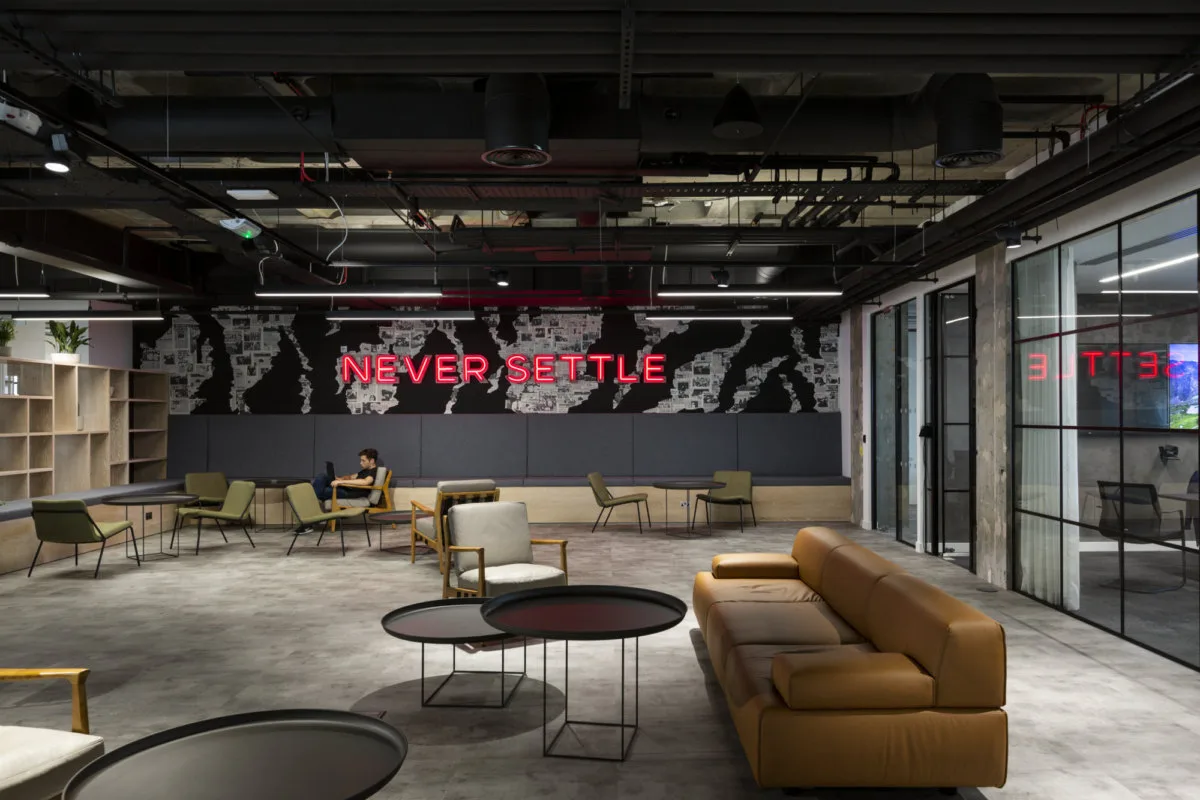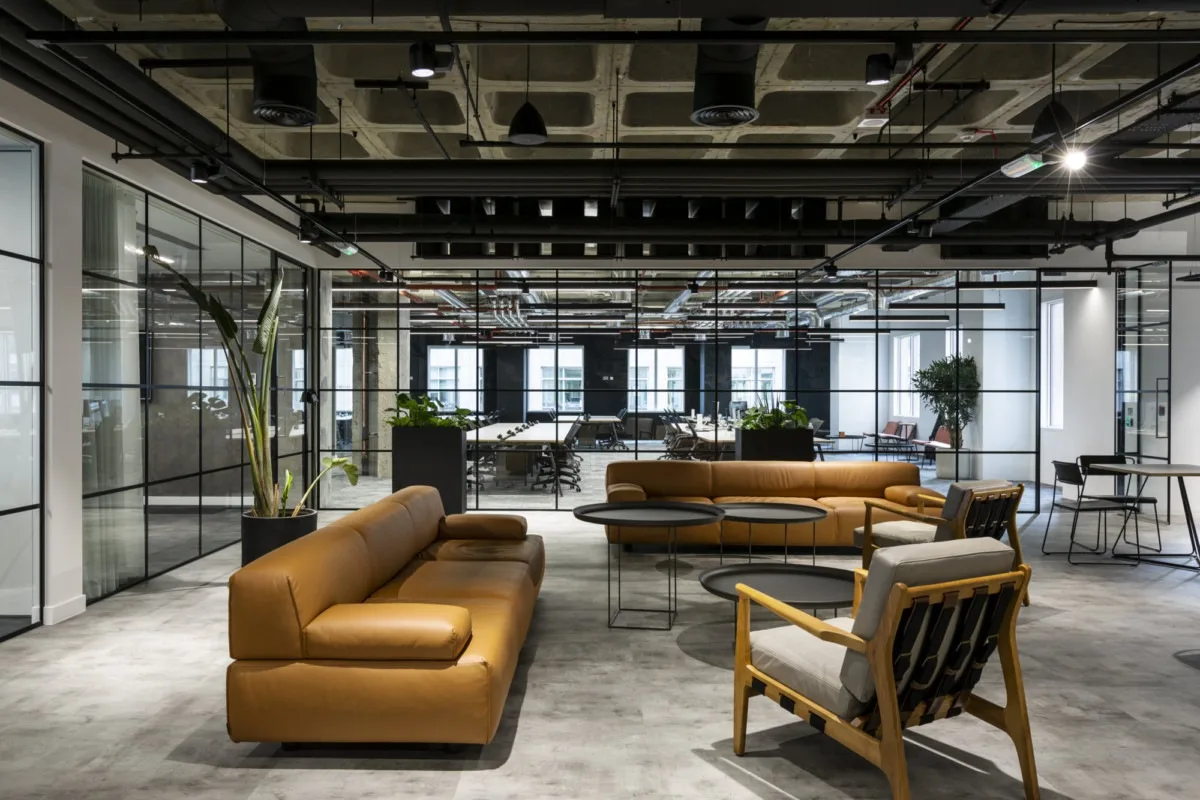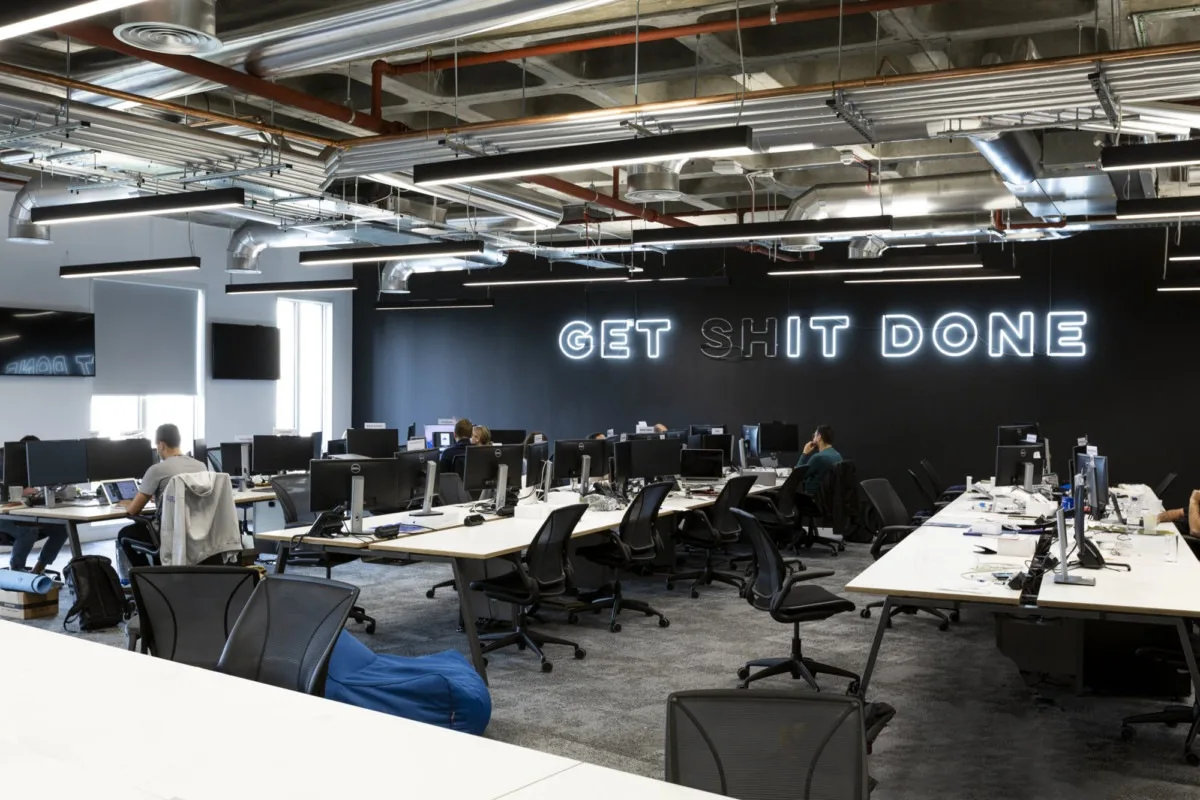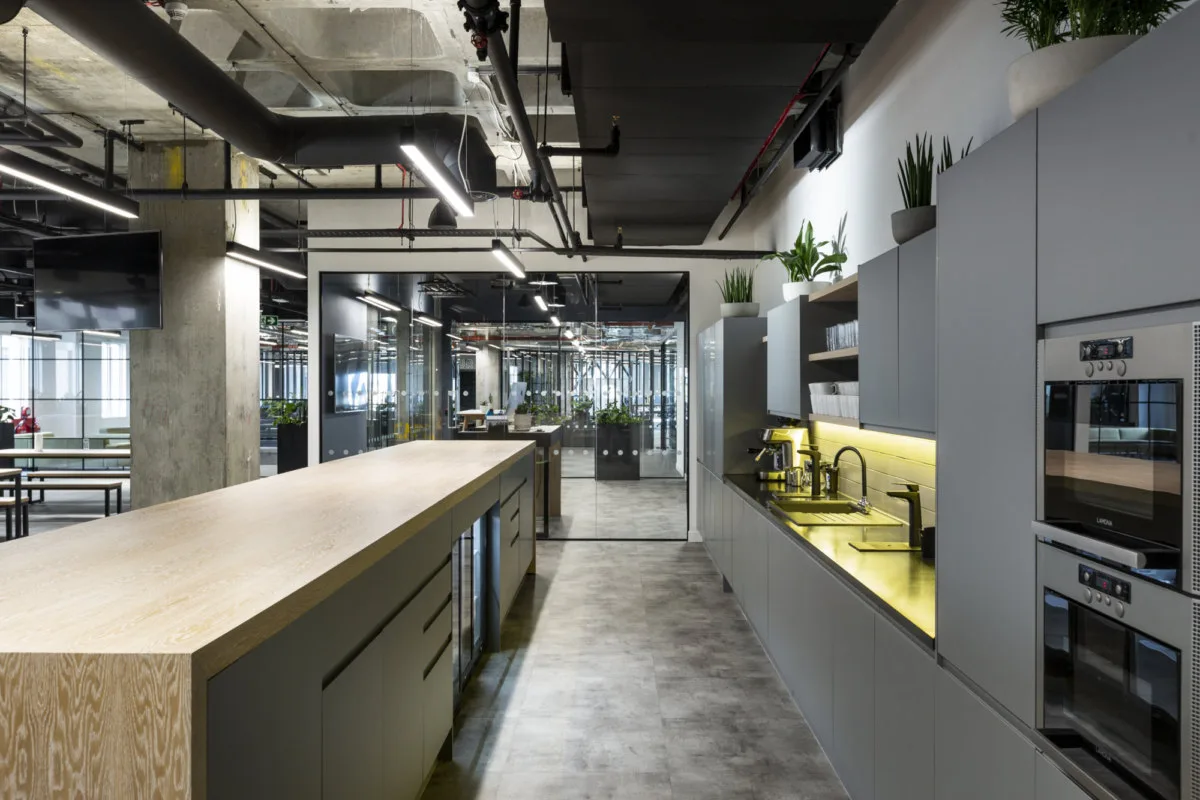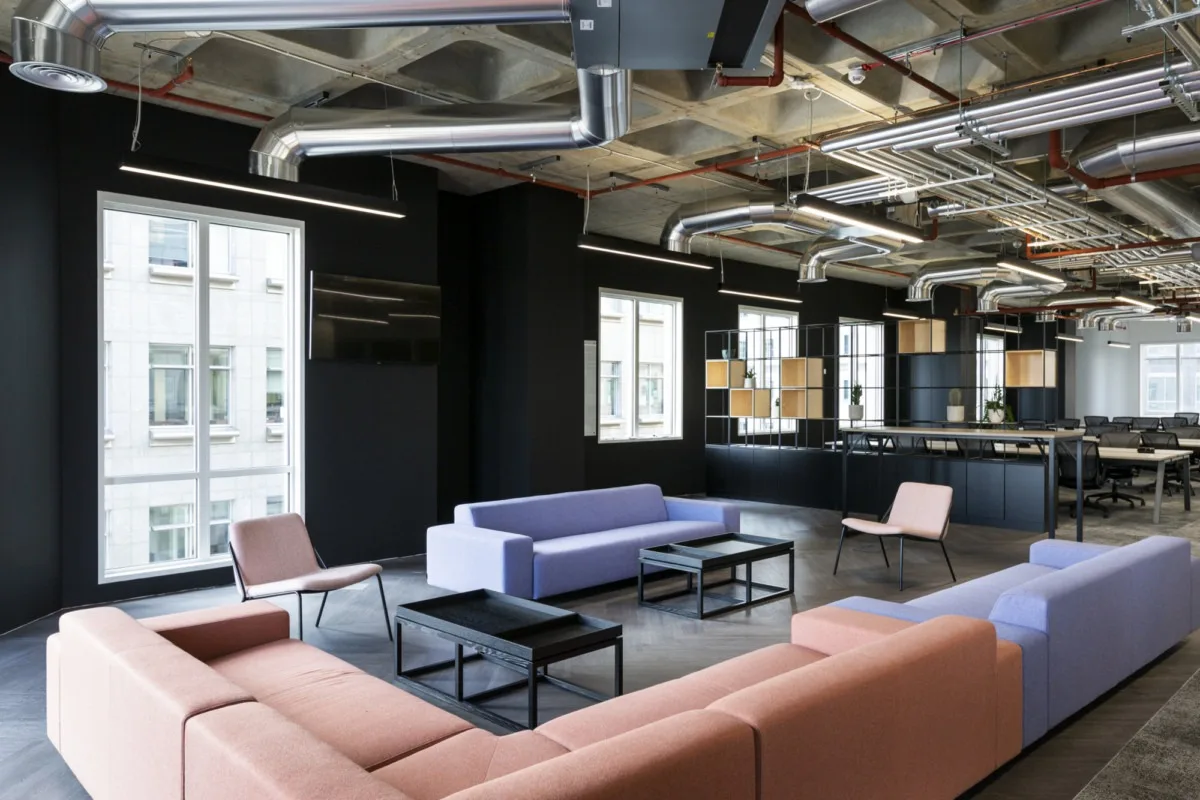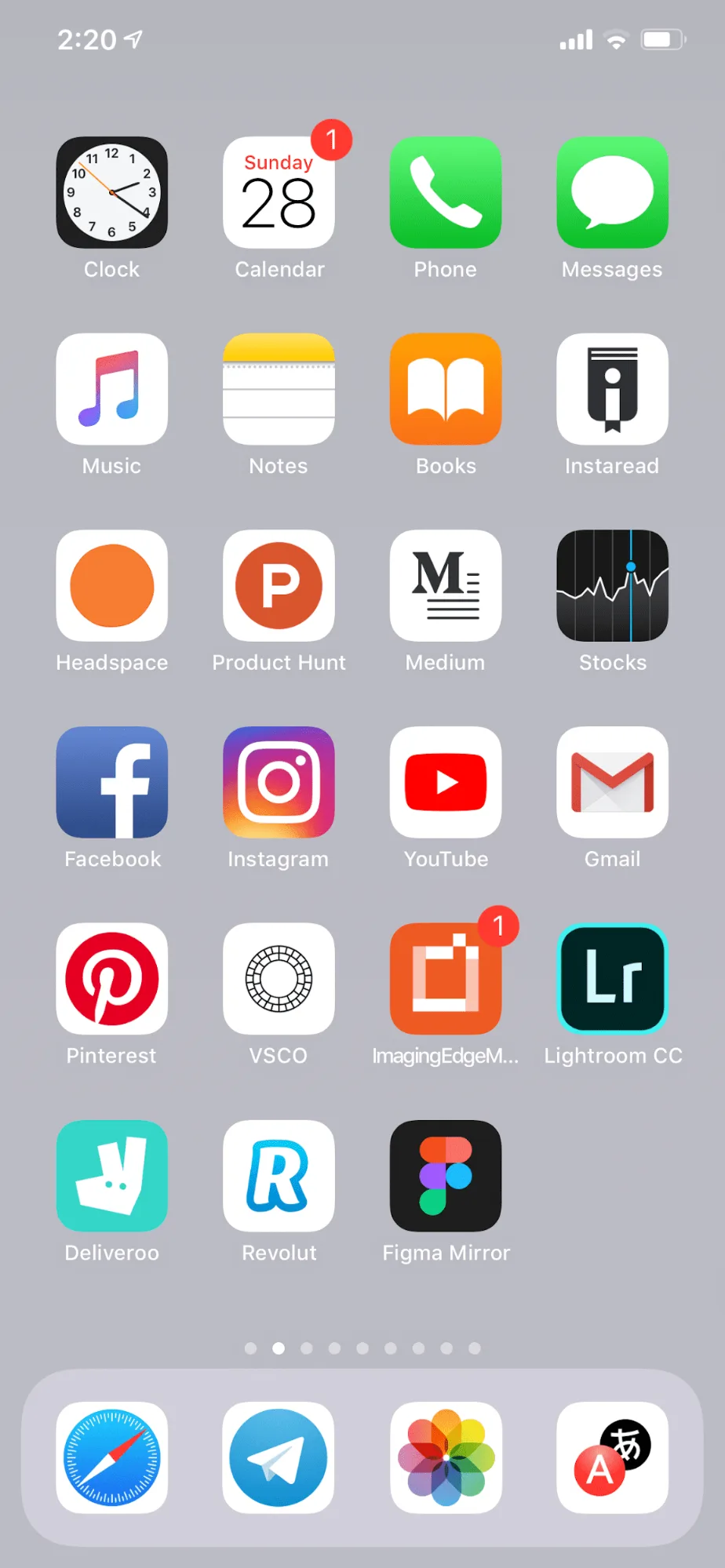 Where do you go to get inspired?
Usually, it's unexpected things like movie or TV series's credit titles, some scenes from them. Or parts of songs and specific sound effects. Or album covers which spark the imagination. Or some news from the design community, Product Hunt and articles on Medium.
On daily basis music which I listen during the work inspires me the most. It sets the mood to my designs and keeps the flow. There were times when I designed mainly having Indie or Alternative songs in the background but through trial and error I figured out that electronic music works best. Hip-Hop / Rap goes next and Experimental is the third. Most of art directors and designers who I admire also listen to electronic / techno music during their work.
Also, it's always nice to have time without internet and other distractions to think and reflect, clean up stuff that you saved for years like photos, images, articles, analytical news.
Double inspiration if you have an awesome book to read like Principles by Ray Dalio.
Triple inspiration if you are on 6-hour long train with nice views outside.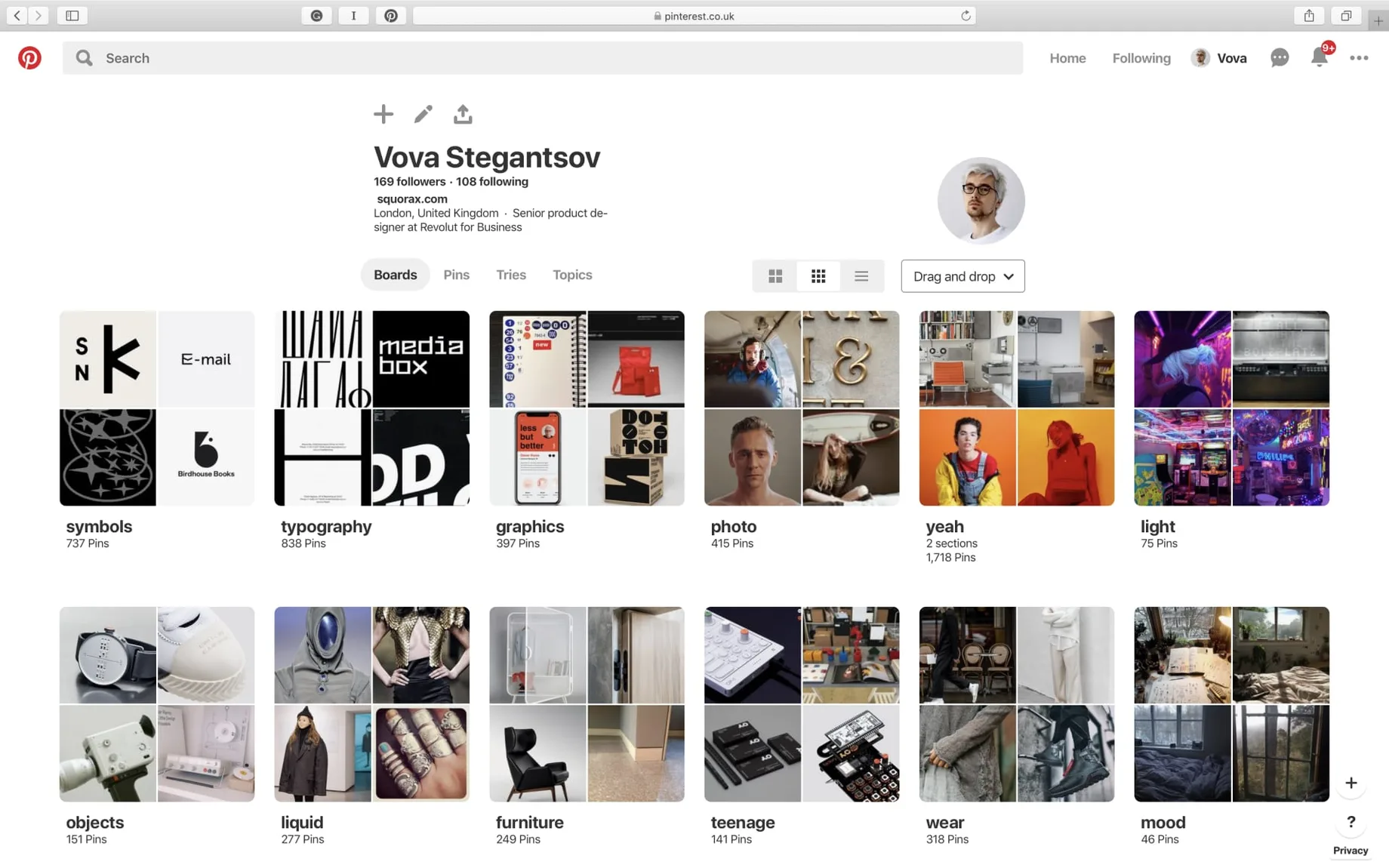 What product have you recently seen that made you think this is great design?
Knog Oi bike bell — as simple as bike bells can go. It's like having small marimba peace on your handle.

Muji Lacquer Chopsticks Round Corner — well-done square chopsticks with awesomely rounded soft corners. Before I was used only to narrower fully round chopsticks which are not even close so comfortable for my hand.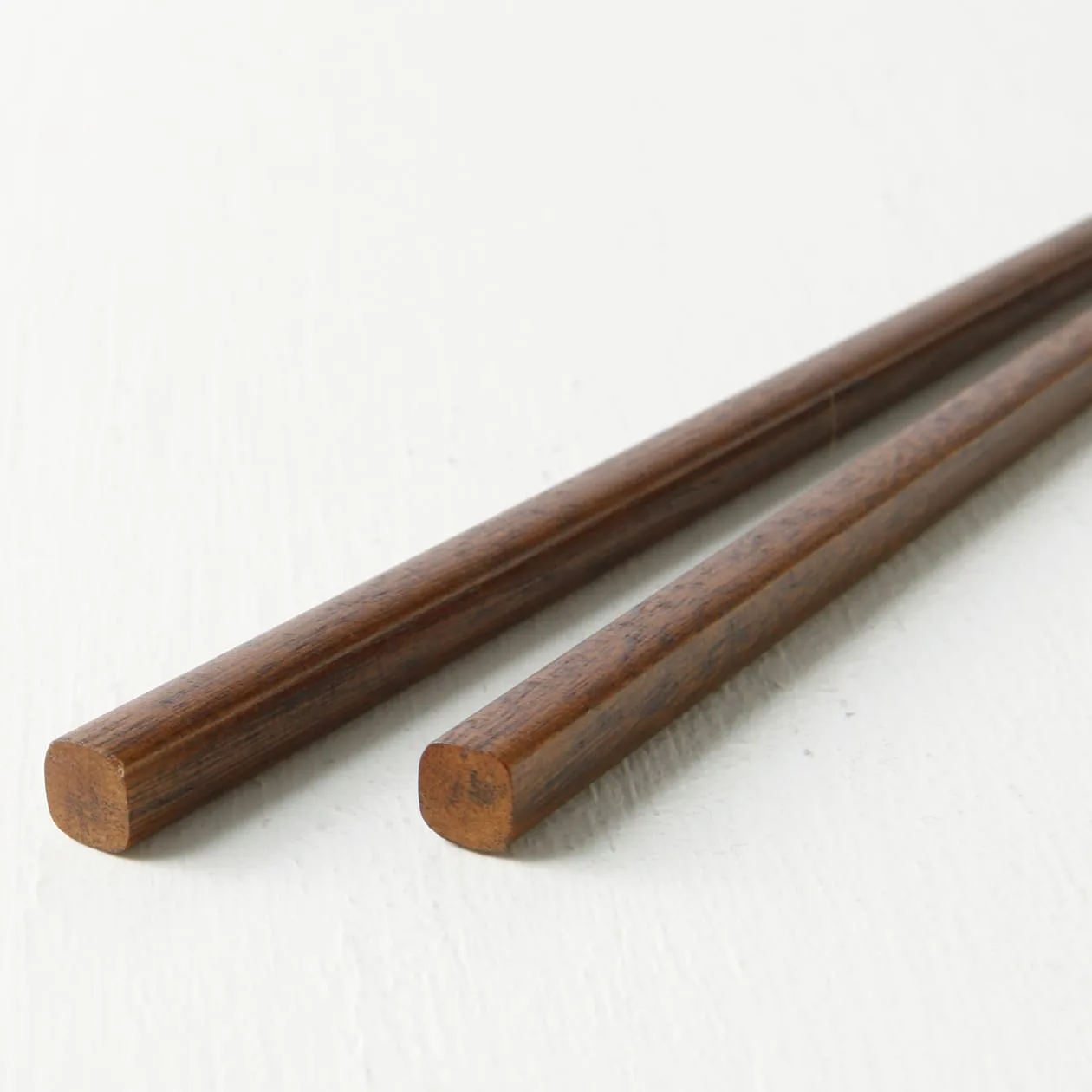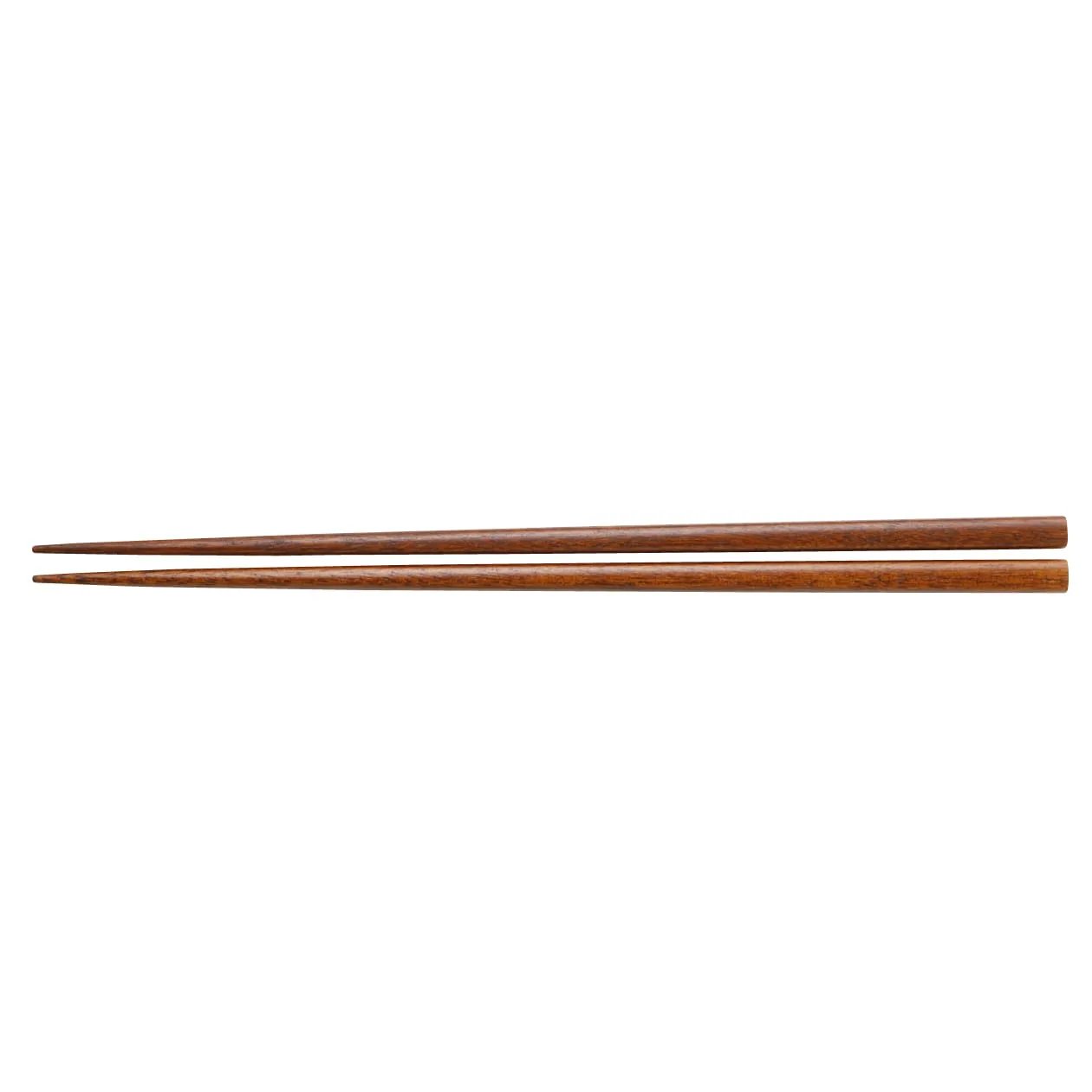 And Apple Card — as simple as a credit card can go. I like how they managed to make it as simple and beautiful as possible without sacrificing basic scenarios, thanks to their own Apple Pay which should be used most of the time and will have all needed information like a card number.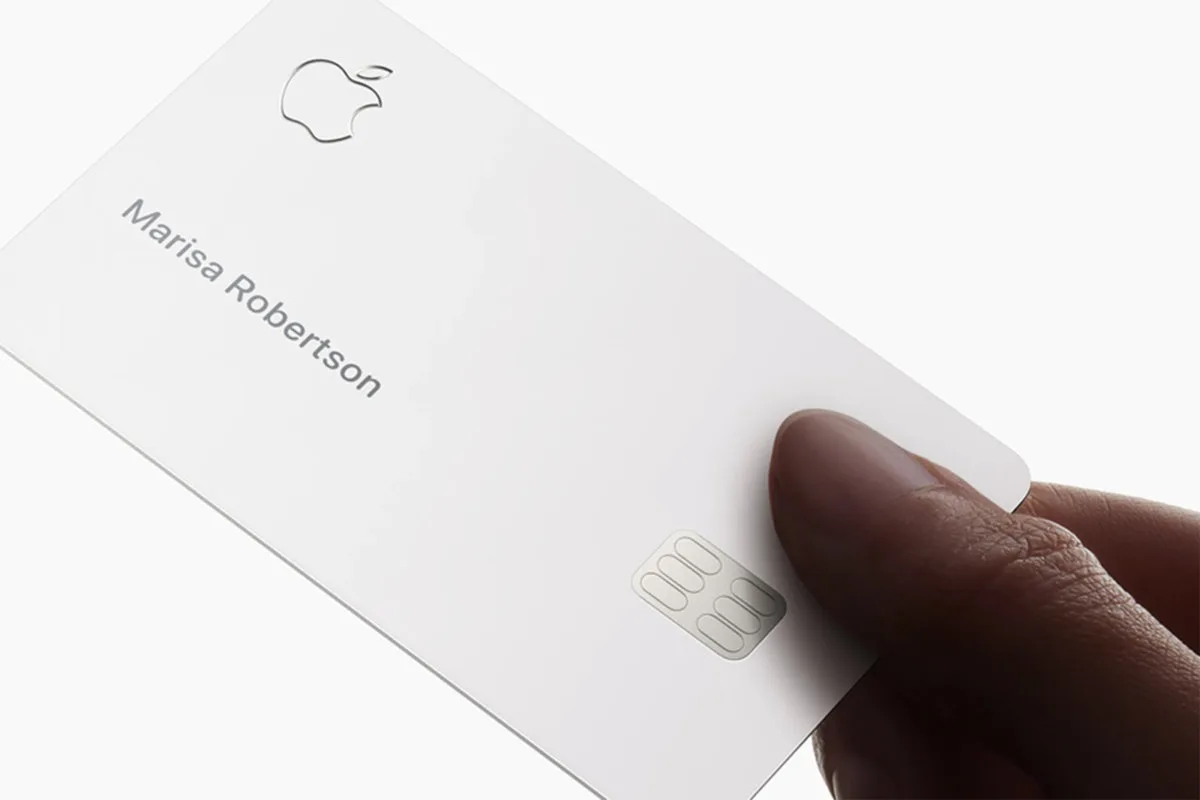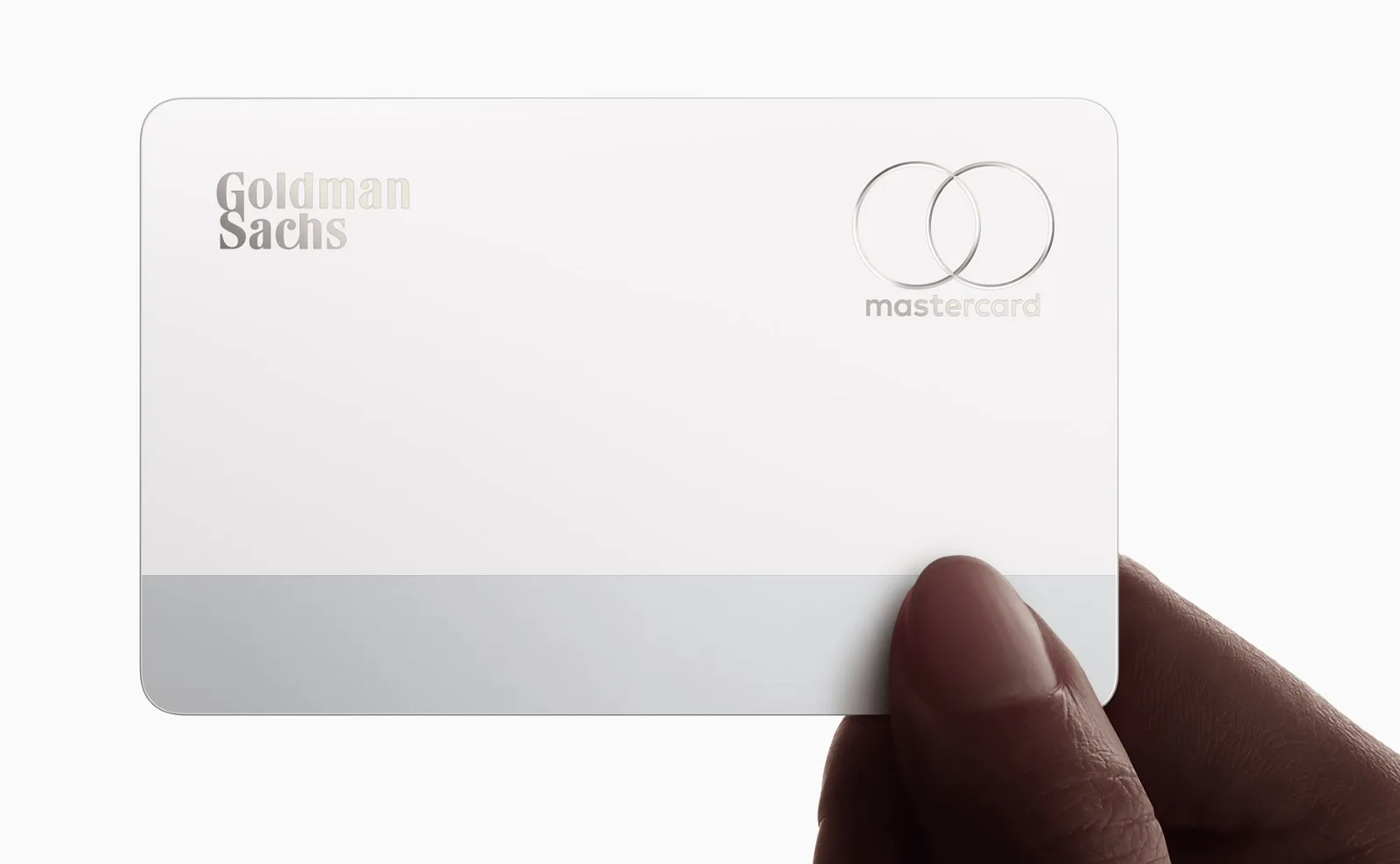 What pieces of work are you most proud of?
I think I will never be proud of my own work because I always know in which ways it can be done much better. But I proud of my team's accomplishments and Revolut as a whole.
And I am proud how with my previous team we were able to polish and simplify Yandex Mail improving some metrics along the way, a service with 6 million daily users and 15 years history. Learned a lot those times, especially working on product this big in largest Russian tech company after small studio projects was a big step up for me.
What design challenges do you face at your company?
Creating and working on finance products associated with increased responsibility. It's like doing surgery or trying to come up with new medication but instead of a human body, you have your patient's money to operate with. Imagine doing surgery on millions of people at the same time or inventing something like Penicillin but for managing savings.
What music do you listen to whilst designing?
Any advice for ambitious designers?
Always study - Learn new things by overcoming fear and leaving your comfort zone. Reflect on the mistakes you made. Teach yourself to quickly search, gather and process the information on new topics which you are not familiar with. Don't wait for someone to come and help you. Be always open to different opinions and be aware of your bias. Don't stop searching for new.
Work hard - You can make an awesome design by lucky aссident or error but if you want more sustainable good results those will come only with a lot of practice.
Be confident - Teach yourself to articulate and communicate your designs in a clear and confident way. It's better to be confident and make mistakes while doing great staff than always hesitate and have mediocre results.
Find your place and people
Find your loved one.
Find a country and city you and your loved one will be comfortable to live.
Find a company you will be excited to work for and people you will love to see every day.
Do good design
Dieter Rams' principles once again. Revisit this list on a yearly basis and watch how your appreciation for every item grows or meaning changes for you.
Good design is innovative.
Good design makes a product useful.
Good design is aesthetic.
Good design makes a product understandable.
Good design is unobtrusive.
Good design is honest.
Good design is long-lasting.
Good design is thorough down to the last detail.
Good design is environmentally friendly.
Good design is as little design as possible.
Anything you want to promote or plug?
We are always looking for outstanding designers in Revolut. If you have any questions or keen to share and exchange experience don't hesitate to contact me or follow for awesome photos and pictures at Instagram or Pinterest :)