What led you into design?
I wasn't the typical stay-at-home kid, who drew pictures for hours in his child's room. I grew up in a small village in Germany, and most of the time we stayed outside and did classic childhood things like playing football and roaming through the woods. But there was always a special interest for nice things. Since my early childhood, I collect stickers and beermats and I love them until today.
Later, I started to collect all the ads of my favourite skate brands, and this was also the starting point of being creative. It started very simple with filming our awkward teenage skateboard skills, but it got more and more every day. When I was about 14, I got a cracked version of Adobe Photoshop, and I became immediately addicted. A short time later, we sold our own produced shirts to friends and classmates, and things took their course.
What does a typical day look like?
One of the nicest things of my job is that there is never a daily routine. But the creative process is nearly always the same. It always starts with listening to music and doodling on the paper and if I got something good I digitize it with a Wacom tablet and Photoshop. Of course, it would be more sensible to use Illustrator instead of Photoshop, but I'm too lazy to teach myself a new program, so I'm still down with Photoshop.
The most important part of my work is the colouring process, because I always want to create a nice overall picture, which is flashy and harmonic at the same time. So sometimes it takes me hours to get an end result with a colour balance which satisfies my standard.
But I'm not really sophisticated in my working conditions. I just sit in front of the window at the desk of my studio, listening to music or some podcasts and drinking coffee. To make the scenario perfect, there would be some rain outside. I don't know why, but I love nothing more than working in my studio on rainy days.
What's your workstation setup?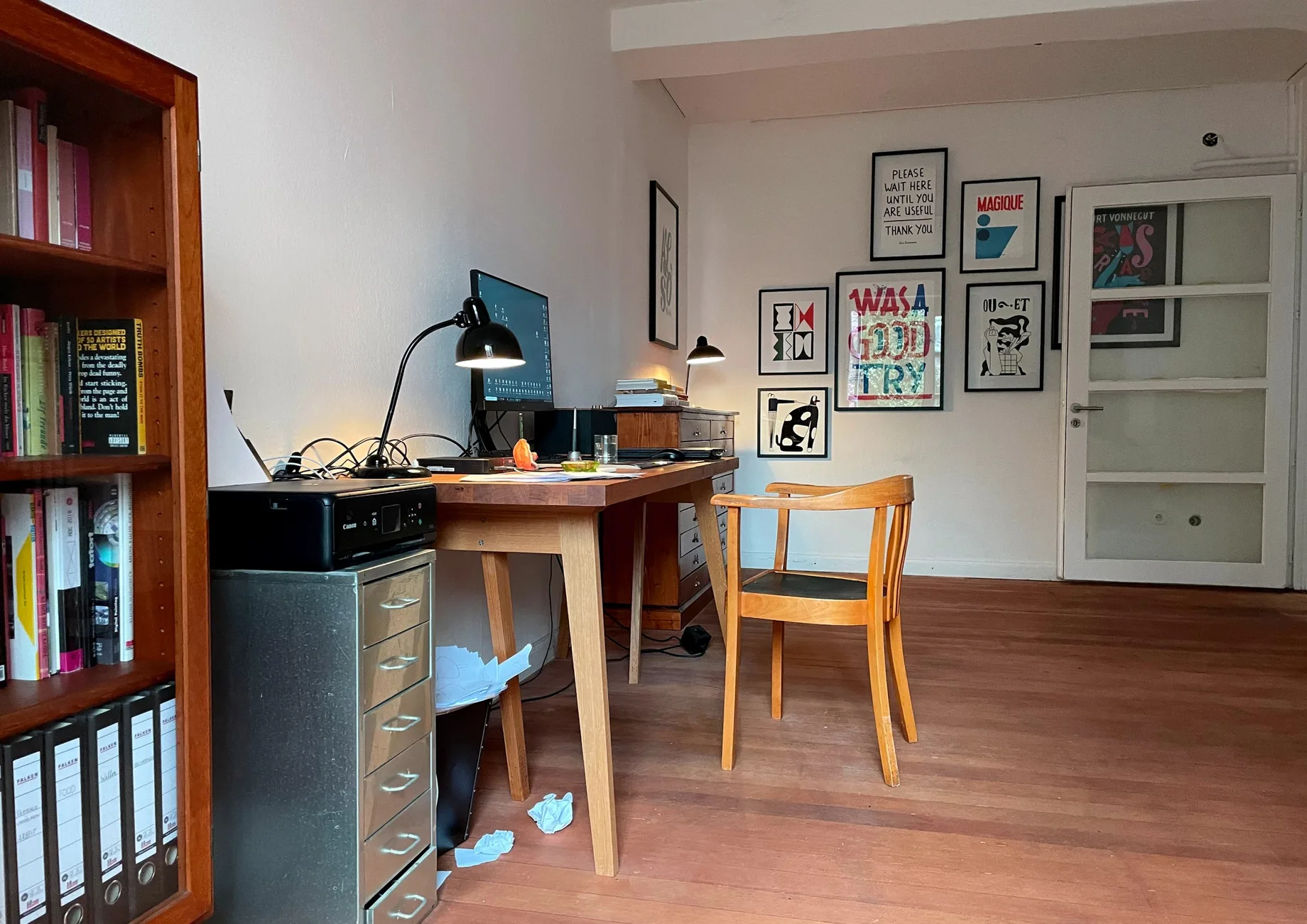 My work is a mixture of handmade and digital. Basically, it starts with an ink drawing on paper. Doodling is great and has been my passion since the first days in school. To go over these sketches, I use a tablet and Photoshop. I'm using Photoshop now for nearly 20 years, and I'm still flashed.
I think that I would have never become an illustrator without the option of digital drawing. I love the possibilities to correct mistakes, change colours and save projects any time and how often you want. Honestly, I'm just using the minimal basics of digital drawing, but I love it. In my studio I'm working with an old Windows computer, a really cheap scanner, a Wacom Intous 3 and Photoshop. That's all I need.
Where do you go to get inspired?
I don't like all those phrase like "I'm inspired by the nature" or "all my works are inspired by music". I think that's totally rubbish.
I think there is nothing better than the internet. Of course, I watched countless cartoons in my childhood and I love so many of them, but I wasn't affected in an artistic way. If I'm honest, there is only one artist whose influence has sustained. And that is Heinz Edelmann and his animation film "Yellow Submarine". I watched it a hundred times, but has always amazed like the first time.
Perfect in colours, characters, and music.
What product have you recently seen that made you think this is great design?
I'm a big fan of the classic spirits bottle design. A few weeks ago, I bought this nice bottle of Aquavit in Hamburg. I really like the way, how they transport the traditional vibe of the brand into present time.
What pieces of work are you most proud of?
There are a lot of great projects, but if I have to name one, it was the collaboration with Warby & Kennedy.
A nice task, great freedom, an amazing result and a client who is open for new ideas.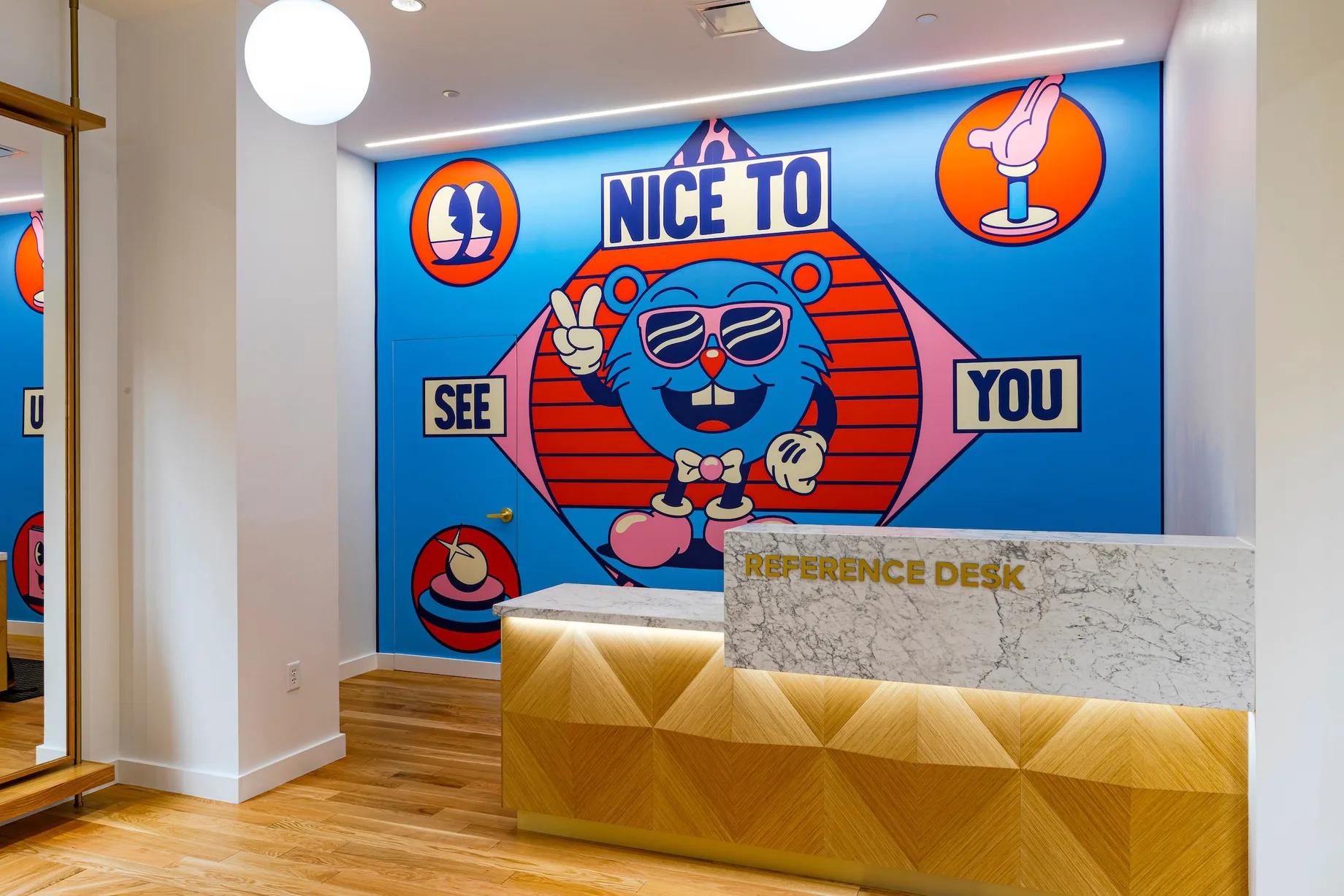 What design challenges do you face at your company?
I think it is always important to have fun, be open-minded for new things, but at the same time you should stay true to your line. This is always an excellent mixture no matter of today, past or future.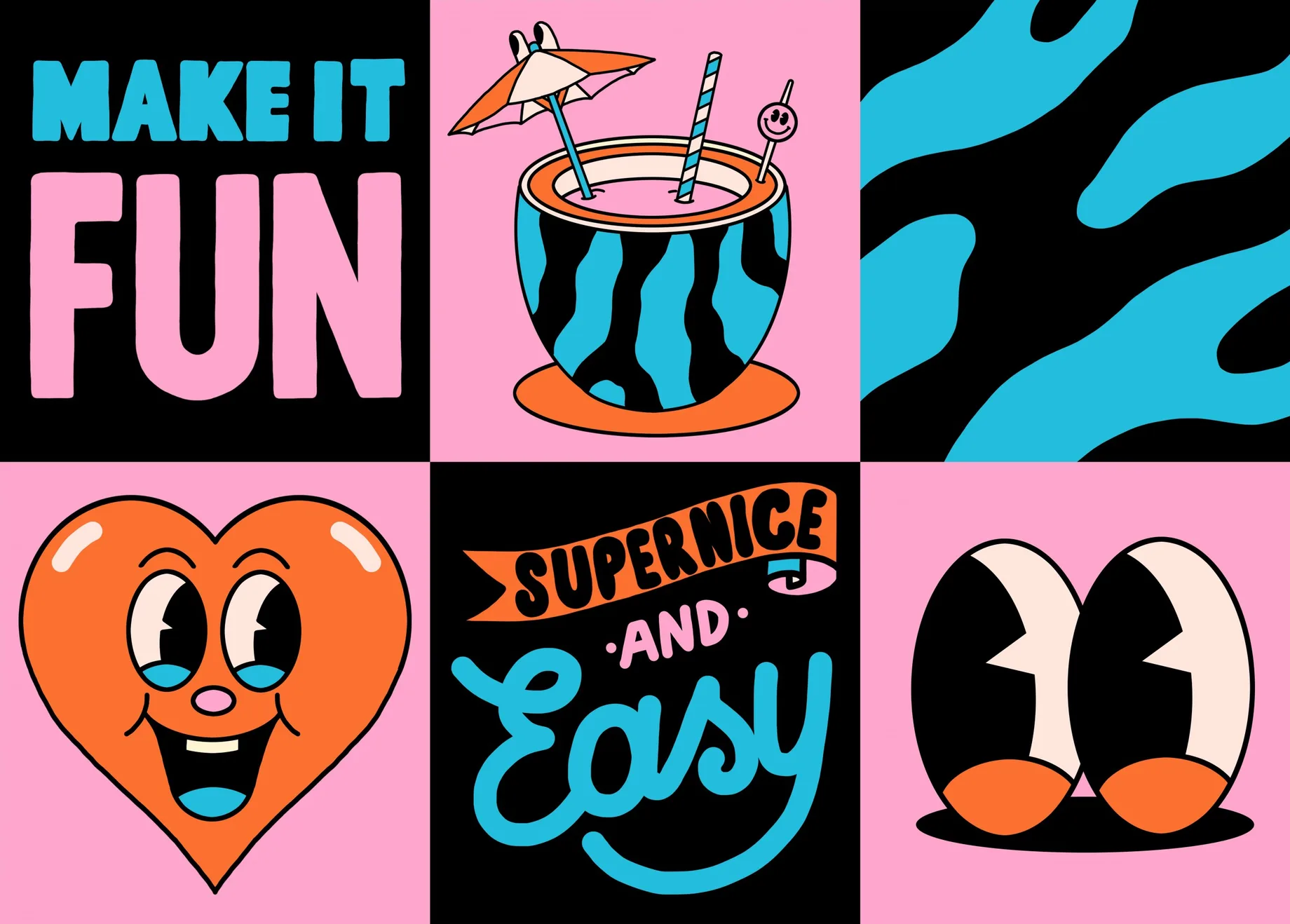 What music do you listen to whilst designing?
Any advice for ambitious designers?
I think success is always a mixture of luck and talent. But the most important thing is hard work and having fun.
In the beginning, you have to motivate yourself every day, working on own projects or bad paid jobs. Even if all your friends are hanging in the park and enjoying the sun or having a drink. Don't get me wrong, you should enjoy your life, but being self-disciplined and working hard is the base of this job.
Anything you want to promote or plug?