What led you into design?
I grew up in a city where traffic was terrible and as an impatient child I would be losing my mind most of the time; in order for my parents to stay sane we started playing a game where I would call out all the car models I could see around me. This was when I fell in love with cars and years later went to college to pursue a degree in Industrial Design, which is when I discovered the intersection of software and hardware. During my time in college, I also worked on a consumer-app-based startup where I dove into the world of building 0-1 products; and fell in love with the level of ownership and rate of growth as you juggle multiple hats. Due to this experience, I chose to focus putting my design skills on building early-stage ideas, which is when I eventually discovered Applied Intuition, a place where I could provide impact in an industry I'm excited about.
What does a typical day look like?
As product designers at Applied, we are responsible for multiple products from end-to-end, exploring complex technical problems; customers are central to our work across these products. 
A typical day can start with a design critique where we all share an area of work currently in progress in order to gather feedback and iterate before it gets implemented. Then, I head out to one of our customer's offices to talk directly with the engineers using our tool to watch them interact with the latest release of our product, observe their most common workflows, and gain feedback on missing areas that we need to improve on for the next release.

After returning to the office from the customer on-site I'll enter a strategic discussion for the internal product I am the designer and product manager for to align on what initiatives we want to focus on for the next quarter. Finally, I wrap up the day with a few hours of focused design work where I start designing the workflows described by our customers, for example, "How might we improve the visualization of associated elements when creating a lane association?".
What's your workstation setup?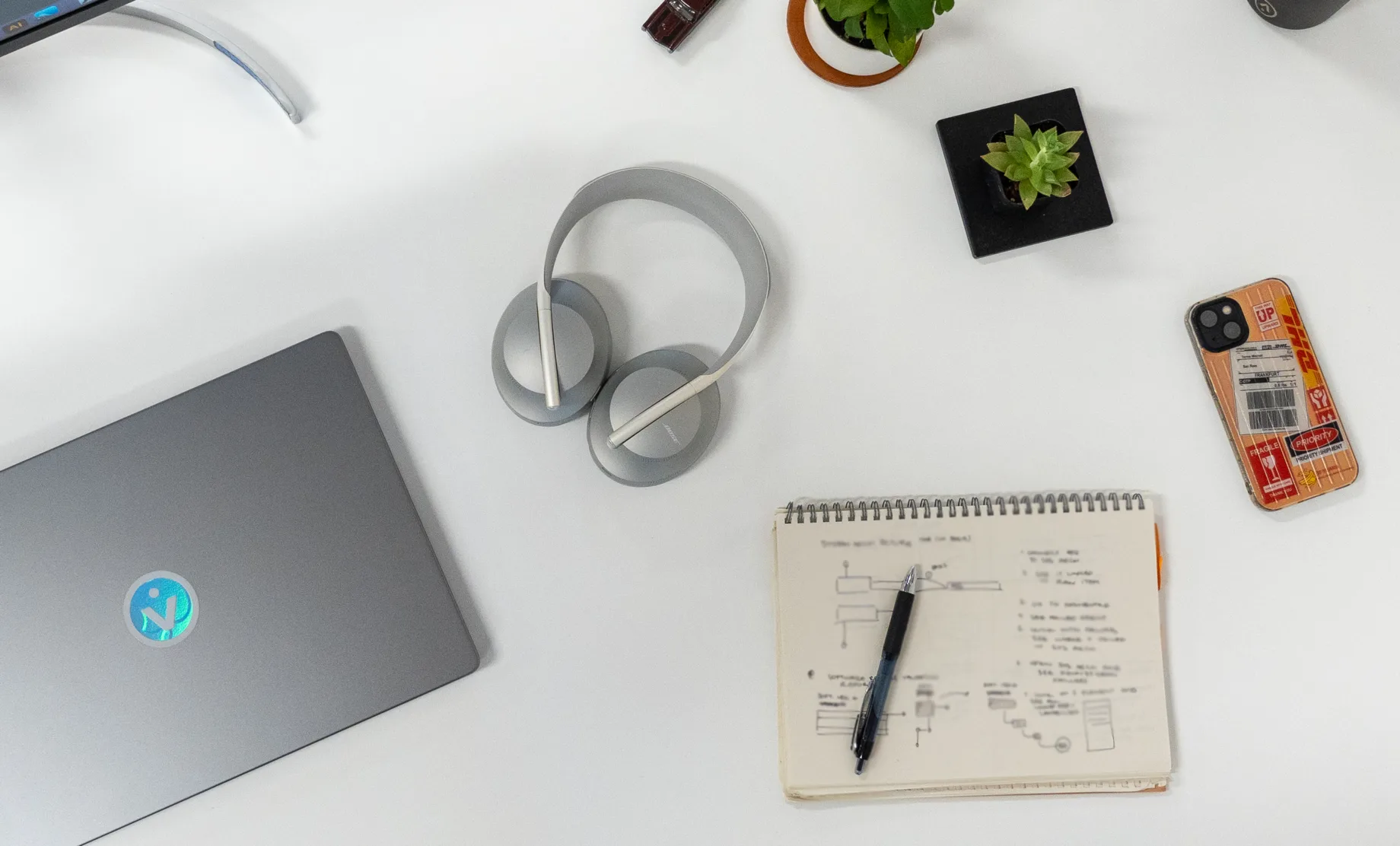 Where do you go to get inspired?
Although I primarily design for software, I still seek joy in beautifully designed objects; particularly cars and architecture. Although end products are beautiful to look at, I especially seek out research into the thought process behind the work to learn about the inspiration and how that evolved into its final state. Below are sketches by some of my favourite designers.

What product have you recently seen that made you think this is great design?
Mercedes seat controller - I'm always confused by which controller correlates to which area of the seat when they're located on the far side of the seat. But Mercedes located it in an accessible area with an easy design that reflects the seat configuration in an elegant manner.
Cleanshot - It's a screenshotting tool that is simple and easy to use. I have to take screenshots and annotate them multiple times a day and this product has truly saved me countless minutes through their intuitive design.

What pieces of work are you most proud of?
During my first few months at Applied Intuition, we had to figure out a way for our users to define essentially the brain of their autonomous vehicle in our product. This was complex and high stakes because it percolated into other aspects of our toolchain and was essentially the central definition for many actions being performed in our product, therefore I am particularly proud of this piece of work because of the impact and quality of the the product experience level.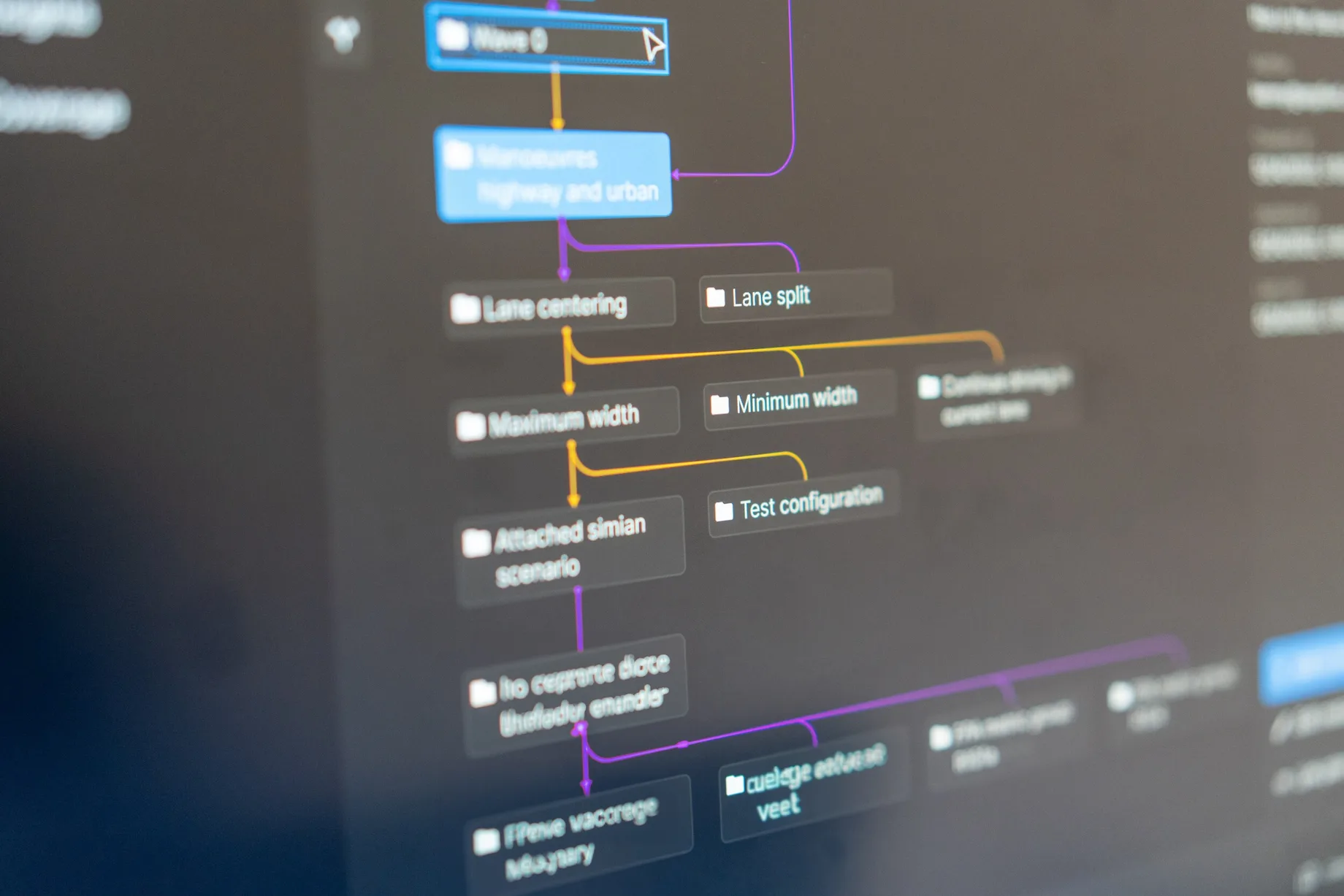 What design challenges do you face at your company?
Our product process is very reactive to customer needs however when you build a toolchain that is used by multiple customers you have to find a way to strike the right balance between high impact for a specific customer versus all of them. Moreover due to the niche and technical space there may not always be common products in the market to compare or validate your work against, so building industry leading solutions can be exciting and challenging at the same time.
What music do you listen to whilst designing?
Any advice for ambitious designers?
Find the space you're interested in designing in - I used to think that my goal was simply to deliver intuitive and useful solutions despite the industry, however I've always truly loved cars and had a constant itch to work on vehicles. Therefore, what drives me everyday isn't just the complexity of the problems but also the excitement to see vehicles on the road with advanced autonomous technologies built through our tools in order to deliver a safer experience for all stakeholders on the road.
Anything you want to promote or plug?
Check out the amazing perspective Michelle Yuan provides on the life of a brand designer at Applied Intuition.
A further glimpse through video of the Life at Applied