What led you into design?
I've always been interested in design. Growing up I took a lot of drawing clasess, illustration, and even sculpture classes. I think from an early age I knew I wanted to do something within the creative field. I entered college with the intention of doing Illustration, only to realize that Graphic Design could provide me with more different avenues to explore design that I would want to do.
What does a typical day look like?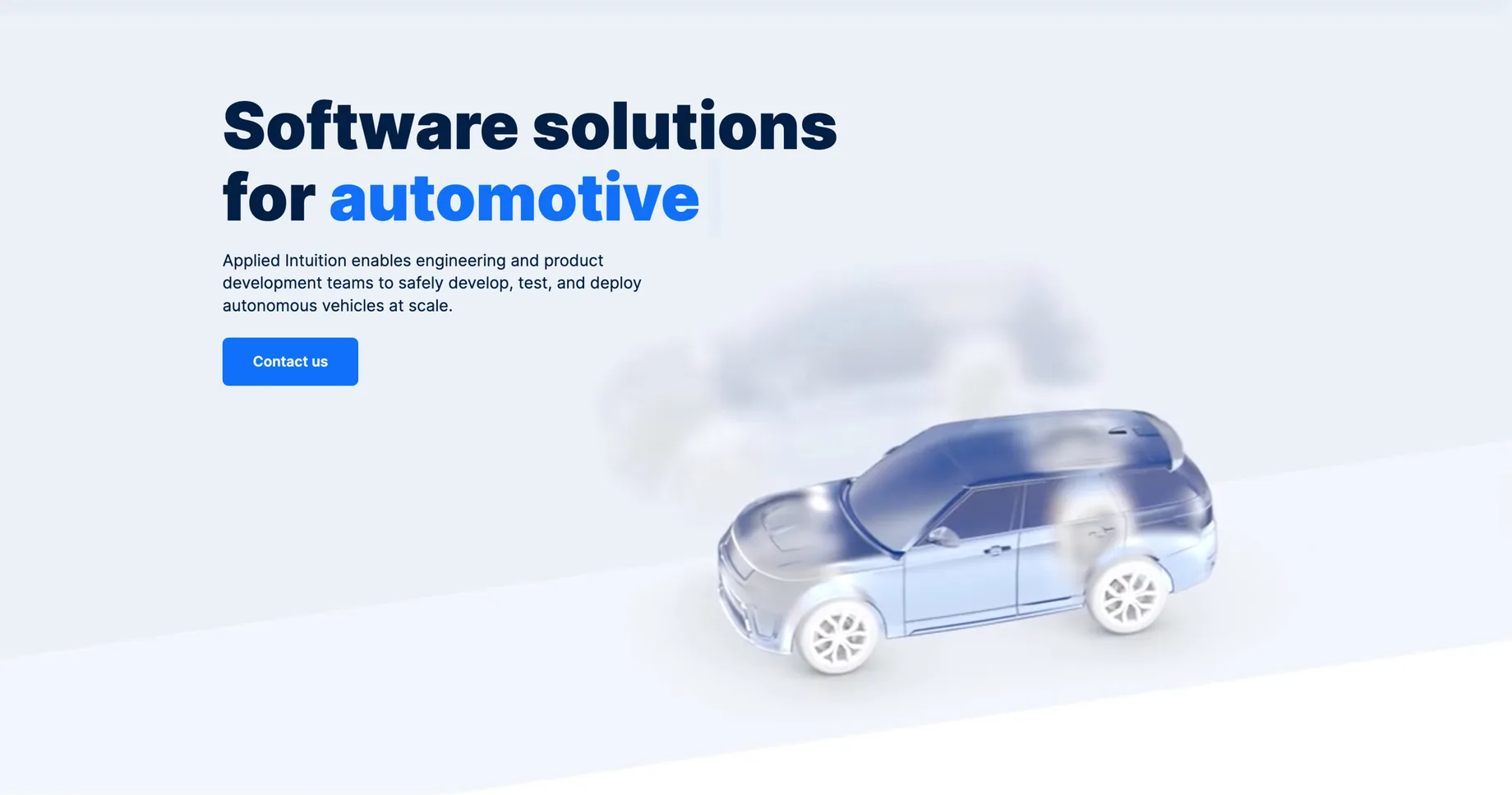 A typical day can start with going over the list of my top priorities. I have a stand-up with everyone on my Marketing team so we're all synced and aware of anything that needs special attention.
I try to get a lot of my smaller tasks finished in the morning so that I can focus on my bigger projects afterwards. Sometimes our team will do coffee or boba runs, and the occasional chocolate tasting together. We love food.

A lot of my larger projects require working with key stakeholders, and it feels great as a designer to be able to have a seat at the table to make large impactful decisions. Big projects, such as designing a booth for an event and our website rebranding, allow me to work cross-functionally across teams. I can see my projects from conception to implementation, which is incredibly satisfying.
I like to end my days usually at home, taking care of my cats and snakes, and enjoying some solitude. When the weather is nice and warm, I like to take advantage of the sun and longer days, so I like to get dinner with friends, especially on Friday nights.
What's your workstation setup?

Where do you go to get inspired?
I get inspired by a lot of illustrators, comic artists, and movie cinematographers. Some of my favorites have been Hayao Miyazaki, Ari Aster, and Pearfleur. The use of color palettes and tones in their work is incredibly rich and vibrant and makes me think of ways that our branding can be pushed.

A lot of interior design inspires me when it comes to branding in our workspace. One thing that's special about Applied is that we try to make sure our office is clean, sophisticated, and warm. A lot of the look and feel of our office furniture is pulled from Scandinavian and Japanese interior design and architecture.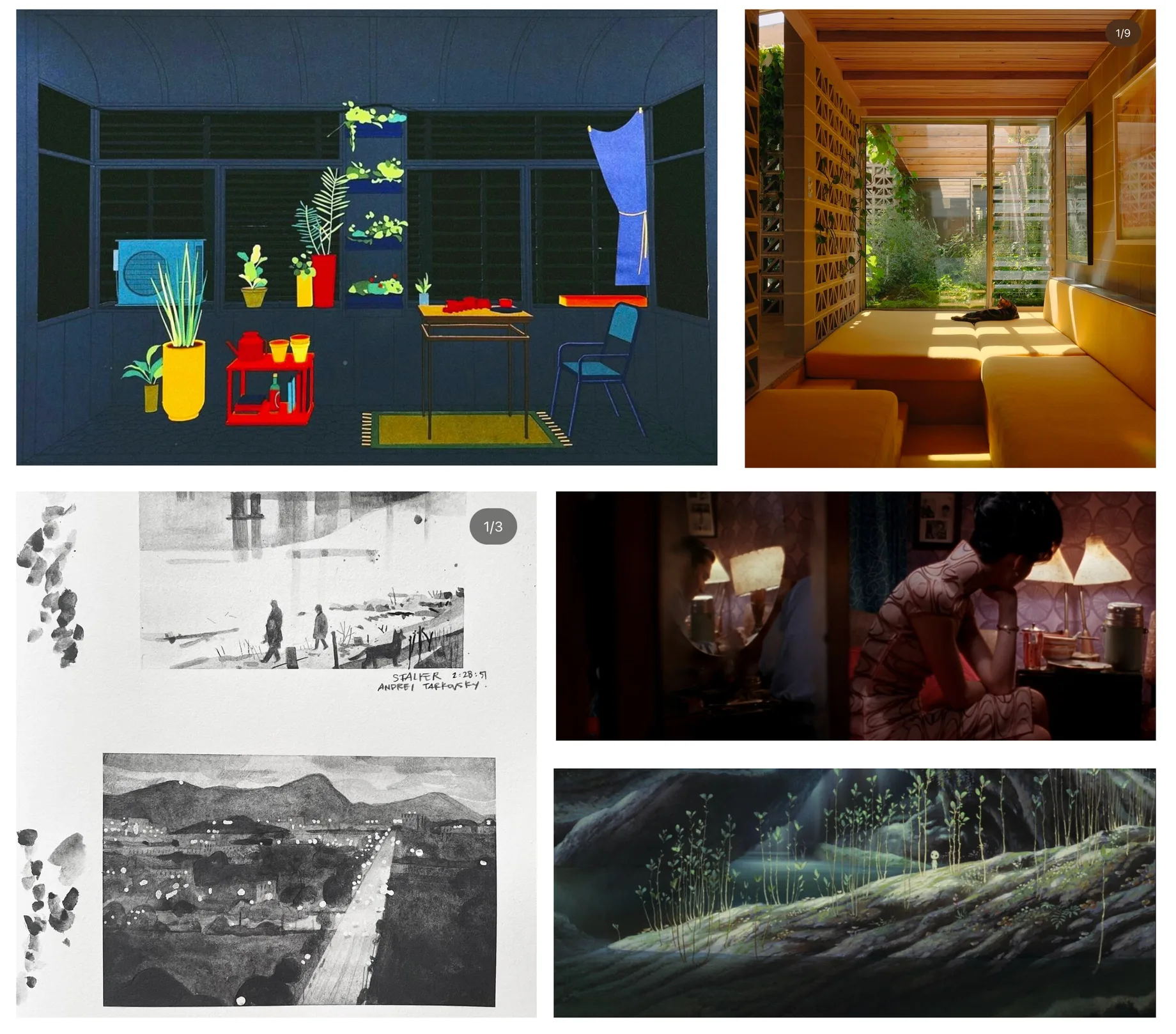 What product have you recently seen that made you think this is great design?
I needed some winter clothes for a trip I was planning and I stumbled across Outdoor Voices (I know they've been around...I just haven't shopped in a while...)

My first purchase was their RecTrak pants, which resulted in an endless shopping spiral in which I've pretty much had every single piece of their clothing.

I love how comfortable the pants are. I love the zippered pockets. I love that they can handle any kind of weather, and most importantly, I love the cut and fit. I'm not an exercise fanatic but their clothing makes me want to be. I'd say that's pretty good branding.

Outdoor Voices does a great job with their tailoring, and every seam is high quality and even the skirts have pants underneath that come with pockets! Their branding is also fun and welcoming, while also maintaining a sporty and minimal spirit. I think they utilize a perfect amount of color without being overwhelming.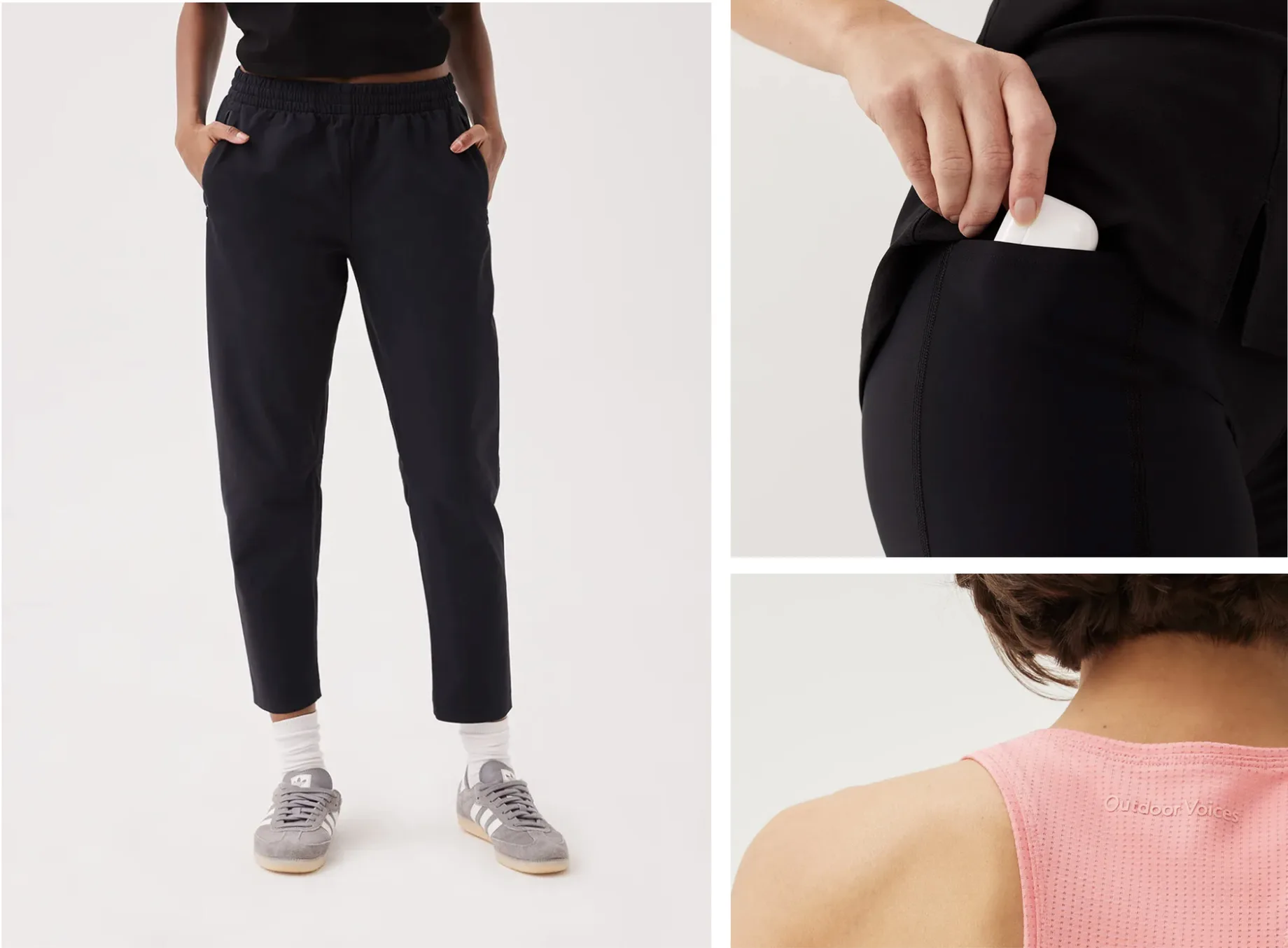 What pieces of work are you most proud of?
Being a Brand designer means I'm able to touch a lot of different mediums. From website rebranding, print work, and even booth designing, the amount of variation is endless. Our distinct glass vehicle took multiple rounds of iteration to get the right level of sophistication.
Being able to finalize that was a really good foundation for the rest of our design language. The fun part is figuring out which elements of glass can be pushed, and what the next evolution of that looks like. Below are just a few examples of the work I've done at Applied!
Aside from web designs, print and event booth designs are another medium we tackle at Applied. Our presence is continuing to grow and it feels satisfying to be able to see our branding come to life. I design a lot of high-impact print collateral that is presented to many of our customers, and it's rewarding to see design moving the needle.
What design challenges do you face at your company?
Time is the biggest constraint. Good design can always be done with an unlimited amount of time, but having constraints is when your skills are pushed and you end up elevating the quality beyond the requirements.
What music do you listen to whilst designing?
Any advice for ambitious designers?
Know that what you decide to pursue in life is not necessarily final. There is no end and everyone is on their own timeline! Try out new things, learn new mediums, and lean into whichever process allows you to feel fulfilled and happy.
Anything you want to promote or plug?
Check out the amazing work Aishwarya Bagara does on the life of a product designer at Applied Intuition!

A further glimpse through video of the Life at Applied